Jennifer Aniston and Brad Pitt's 2000 Malibu wedding remains an unforgettable event in the history of Hollywood romance. The extravagant affair, adorned with celebrities and stunning details, has captured the imagination of fans for over two decades. Recently, the wedding was thrust back into the spotlight when Michael Rapaport, an actor who worked with both Aniston and Pitt, revealed a fancy and delicious secret from the celebration. His fond memory and subsequent revelation brought the event back to life, sparking interest in an occasion that still resonates with so many.
Wall of Caviar
One detail that recently came to light about Aniston and Pitt's wedding was unveiled by Michael Rapaport, who co-starred with Pitt in 1993's "True Romance" and acted alongside Aniston on "Friends." During an appearance on "Watch What Happens Live" on August 14, Rapaport delighted the audience with an anecdote about the wedding's extravagant cuisine. When the host, Andy Cohen, mentioned caviar being served on Pringles, Rapaport responded with enthusiasm, recalling that he had attended the famous Malibu wedding, where a wall of caviar was one of the standout features. His nostalgic recollection made a strong impression on Cohen and undoubtedly many viewers as well.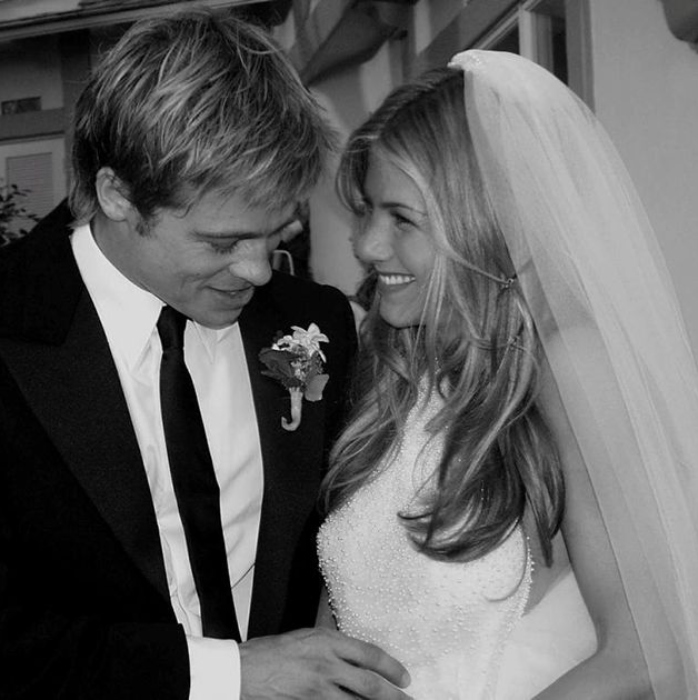 The caviar tale didn't end there; Rapaport's subsequent admission led to more surprises. He candidly revealed that he had saved some of the caviar from the wedding and had been "shoveling" it down for the past 23 years, still enjoying it to this day. This humorous and delightful detail added a personal touch to a grand event that had seemed almost mythical. The revelation not only provided a rare insight into the glamorous world of Hollywood but also humanized the stars and the spectacular celebrations they partake in. With memories like this, it's no wonder Aniston and Pitt's wedding continues to be a source of fascination and nostalgia.