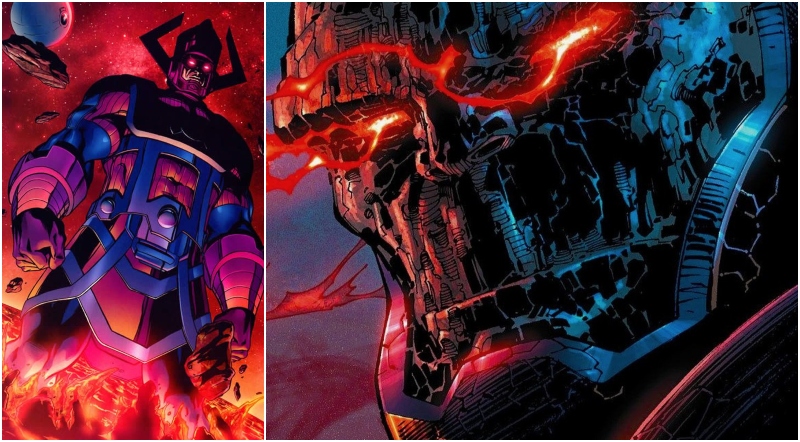 No hero would be complete without a potent rival, which both DC and Marvel Universes have in plenty. We have combined the most mighty villains from DC and Marvel Universe into a super-list and ranked them by the overwhelming power they collectively hold.
In this list, there are no losers: it celebrates the most triumphant evils in comics, though a pecking order still needs to be addressed. There are many powerful super-villains in Marvel and DC, so let's find out who will come out on top.
30. Mangog
Mangog is a huge monster that draws his devastating strength and endurance from the hatred of billions of beings, making them far superior to Thor's, and has the ability to use magic for energy projection and change his appearance. He is the last survivor of a mysterious alien race that was defeated in the past by Odin, the lord of Asgard.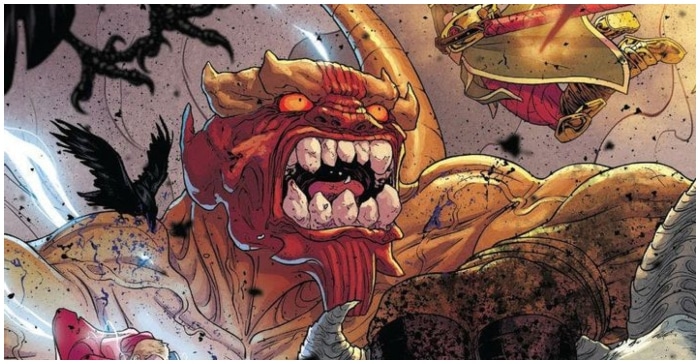 Mangog is also basically immortal and virtually indestructible. He continues to exist as long as there are vast amounts of hatred in the cosmos, and is also capable of absorbing the hatred of his enemies to become even stronger.
29. Apocalypse
En Sabah Nur, later known as Apocalypse, was born in Ancient Egypt and is said to be the first mutant to manifest the X-Gene. He is a very philosophical villain, developing a theory and strategy of mutant supremacy in a harsh world where humans look at mutants as enemies.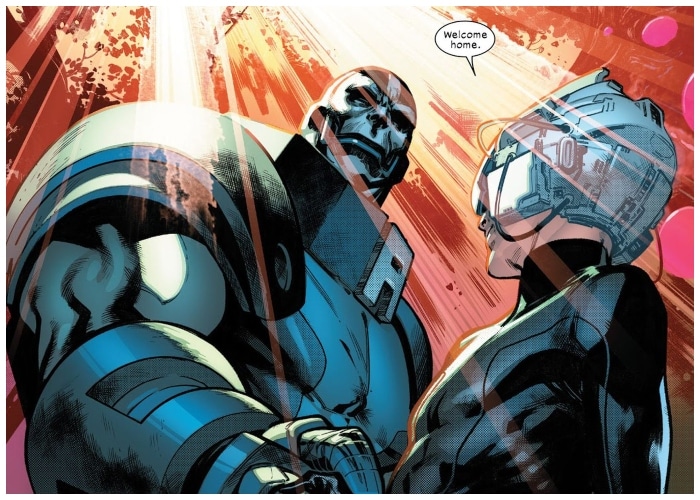 He also believes that only the strongest and fittest must survive, which is why he is uninterested in mutants he judges to be weak. His ultimate goal is to start a massive war between humans and mutants, after which the mutants will govern Earth and he will be their supreme commander.
28. Hela
Hela is the ruler of the kingdoms of Hel and Niflheim, where the souls of those who are not worthy to enter Valhalla are destined; this makes her the Asgardian "Goddess of Death". Hela is much stronger than the average of the Asgardians, so as to be able to face and embarrass even Thor.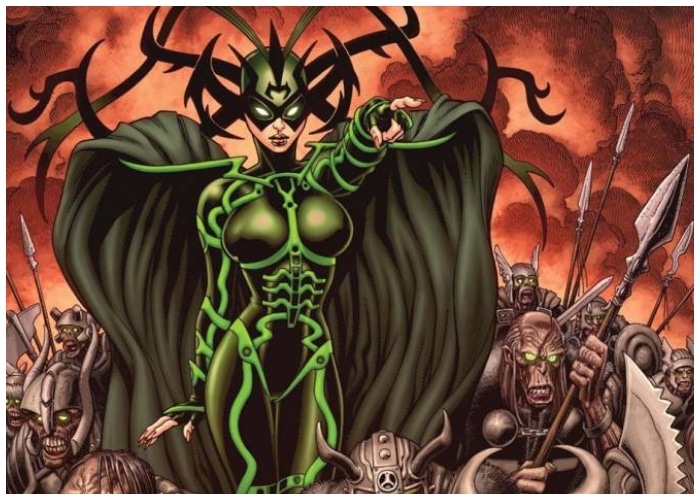 Her longevity is almost unlimited and, having reached maturity, her aging has practically stopped. Hela is a superb hand-to-hand combatant, although she rarely displays such skills because she prefers to use her natural skills as a manipulator and temptress to steal the souls of her opponents.
27. Surtur
Surtur is an evil entity native to Muspelheim, one of the nine worlds of Norse mythology. He is an immense and malevolent fire demon, endowed with physical strength and endurance far superior to Thor's. He has the ability to generate and control flames but is vulnerable to intense cold.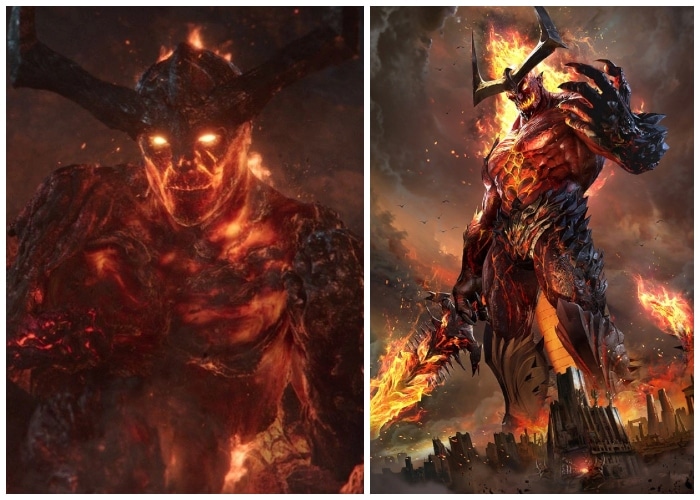 He possesses the giant sword Twilight, which is magical, capable of manipulating vast amounts of mystical energy and can be used to perform feats such as shattering dimensional barriers and inhibiting Odin's powers. He is also able to channel the Eternal Flame, with which he can destroy all the Nine Realms.
26. General Zod
General Dru-Zod was a Kryptonian military officer who was exiled to the Phantom Zone by Jor-El after attempting to conquer the planet. Years later, when he fled, he set his sights on Superman and his adopted planet Earth.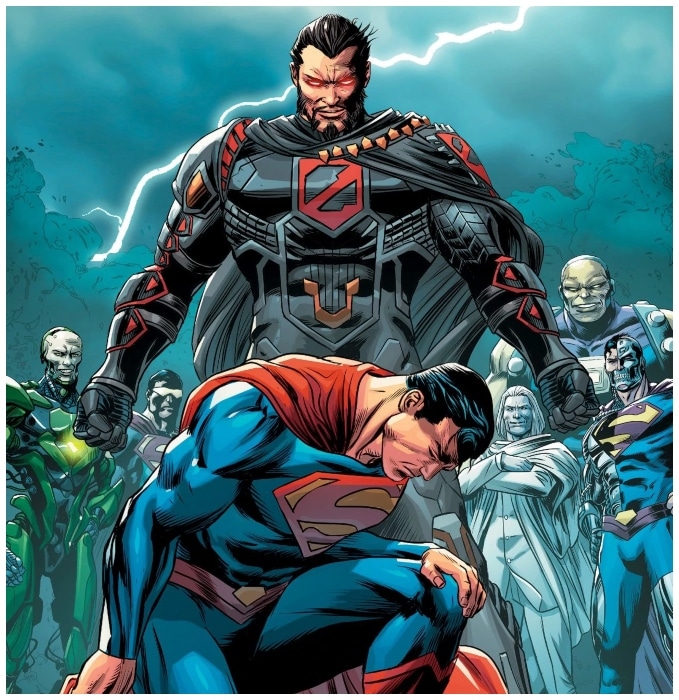 General Zod, like other Kryptonians living under a yellow sun, possesses superhuman strength, speed, and endurance, as well as super hearing, x-ray, telescopic, and heat vision, virtual invulnerability, accelerated healing, and flight.
25. Black Adam
In the fictional country of Kahndaq, Adam was born to Egyptian Pharaoh Ramses II. Black Adam is endowed with a variety of abilities that appear to match, if not surpass, those of Captain Marvel. In essence, he is gifted with six traits of specific gods.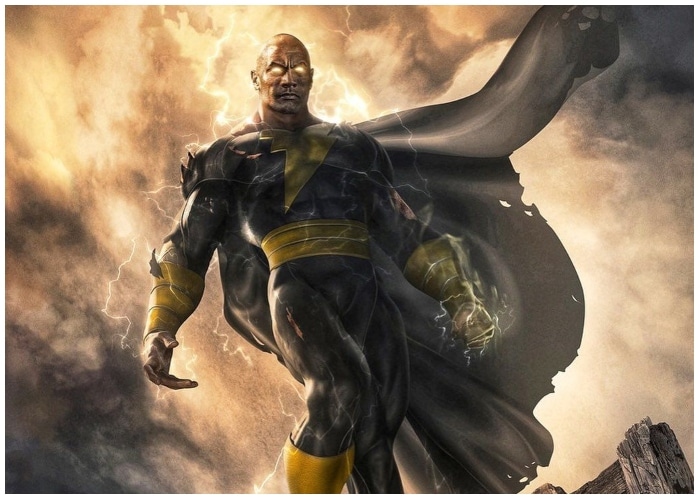 He possesses the same superhuman strength, speed, durability, power, knowledge, and inner strength as six different gods who are the pinnacles of those specific attributes.
24. Dormammu
Dormammu is the lord of the Dark Dimension and is a mystical entity and a sorcerer, who is best-known as Doctor Strange's number one enemy. Composed of pure mystical energy, Dormammu possesses a great range of incredible powers that can be further extended and enhanced by those worshiping him.
Among his many abilities are immortality, transmutation of matter, interdimensional teleportation, telepathy, control of the elements, and the ability to control minds. He also possesses immense physical strength. He can invoke the mystical energies of the Dark Dimension, however, his abilities are reduced when he is physically present in another dimension.
23. Mephisto
Mephisto is the supreme lord of Hell in the Marvel Universe, whose purpose is to deceive the mortals (terrestrial and otherwise) of all universes by proposing pacts to them. Mephisto will grant their every wish in exchange for their souls. Mephisto is primarily established as the nemesis of the Silver Surfer, who constantly haunts in the hope of taking possession of his very pure soul.
He can control magical energy for various effects, among which are the augmentation of his own physical strength, levitation, teleportation, the projection of mystical energy as force blasts. Because he's a demon, Mephisto is immortal.
22. Grandmaster
Grandmaster belongs to the group of Elders of the Universe. The "Primal Power" is a form of cosmic radiation resulting from the Big Bang that he has mastered, however, it's considerably lower than that of Galactus.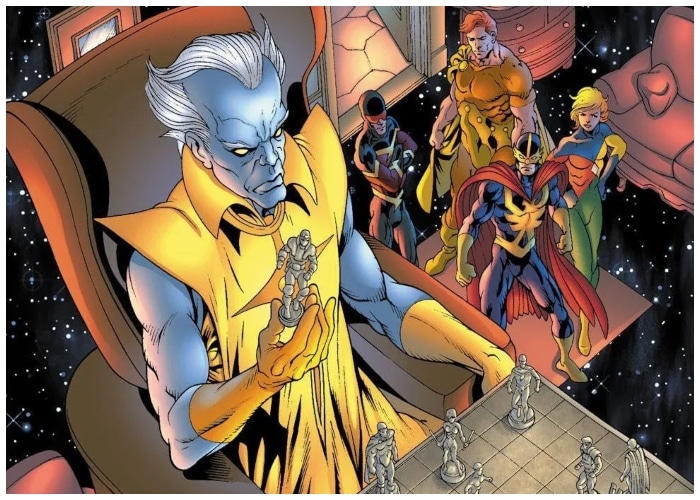 He is also capable of detecting things in his environment thanks to his extra-sensory perception. He maintains a psychic connection with the highly advanced computers in his home world, which enhances his mental abilities.
21. Nekron
Nekron, a feared Green Lantern Corps antagonist, is the personification of death. As a result, he was able to create the black rings, which unleashed an army of reanimated corpses and enslaved Superman, Wonder Woman, and other heroes.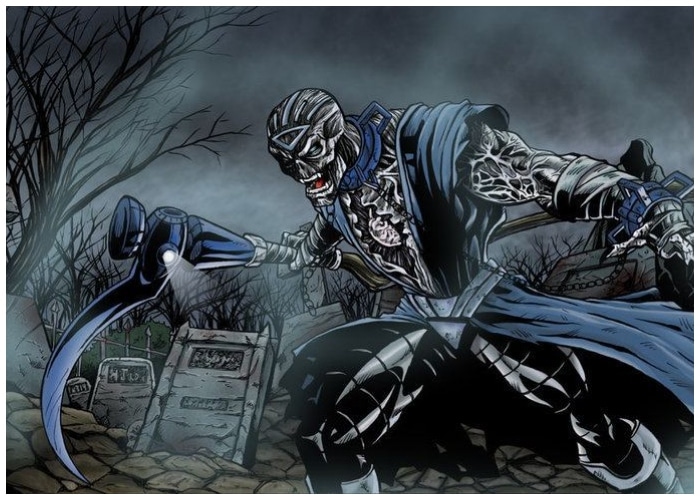 He summoned "The Entity," who is more or less a "God figure" of the DC Universe and is thus responsible for giving life to everything in the cosmos, with the hopes of destroying the Guardians of the Universe. Nekron is an incredibly strong and heinous monster who seeks to kill this divinity and put an end to all life on the planet.
20. Brainiac
Brainiac is recognized for his "twelfth-level intellect," which in layman's words implies he is intelligent beyond the realm of possible and a master of everything from physics to bio-engineering. He is one of Superman's most beloved opponents (who we are still hoping to see on the big screen eventually).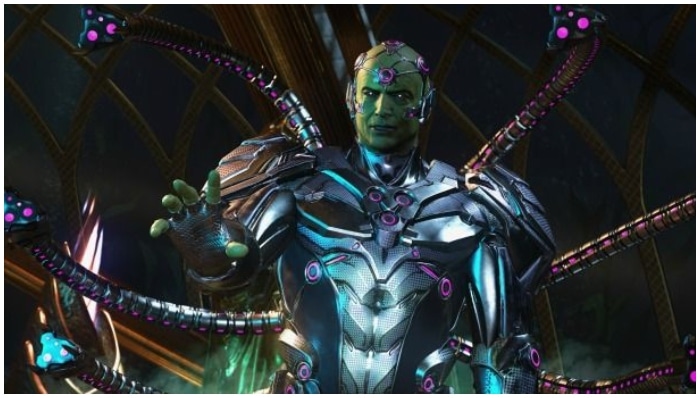 He considers himself a collector, specifically a "Collector of Worlds," because of his proclivity for reducing planets and snatching them up in the name of preservation. His intelligence is not his only asset; he can also flawlessly imitate the powers of Kryptonians, making him a truly formidable adversary and very dangerous.
19. Superboy-Prime
DC is known for its multiverse, which was established to explain the overabundance of characters. DC likes to clean house every now and then by holding "Crisis" events that result in the deaths of several heroes.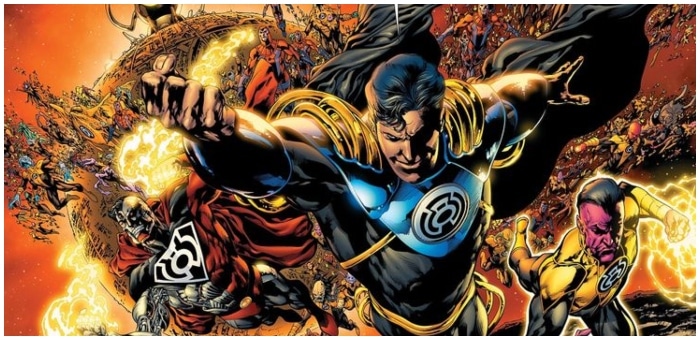 Superboy-Prime is the product of one of these "Crisis" events. After his own reality was destroyed, Superboy-Prime lived in a "paradise dimension," where he slowly lost his sanity. Eventually, he took matters into his own hands and replaced another Earth's Superboy by eliminating him, then embarked on a ruthless "justice" campaign. It required a team of Green Lanterns and two Supermen to stop him.
18. Dark Phoenix (Phoenix Force)
The Phoenix Force is a powerful cosmic entity that in the course of its millennial existence has chosen beings of many species to host it so it can fulfill its mission favoring the evolutionary progress of some worlds over others.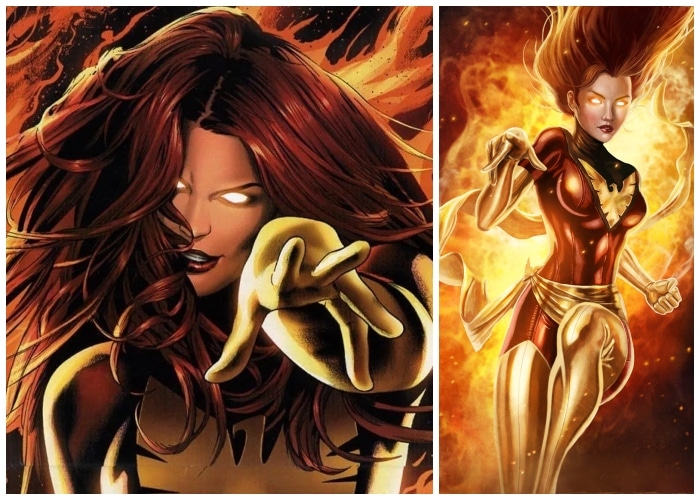 It possesses enormous powers over matter; it's able to control atoms and molecules at will. When it manifests, it takes on the form of a bird made of pure flame.
17. Tyrant
Galactus, the massive world-eating machine (who we'll get to soon enough), felt lonely, so he made Tyrant from scratch, a living machine of comparable size and power. He also was able to psionically control any technology that he came into contact with.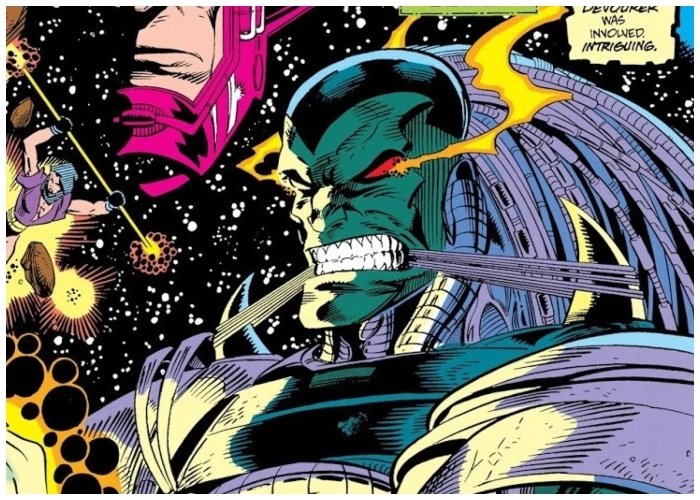 Tyrant destroyed and conquered planets for joy and power, whereas Galactus only ate planets for sustenance. Galactus even attempted to weaken Tyrant, but despite this, Tyrant remained tremendously powerful. In fact, one of Marvel's most powerful relics, the Ultimate Nullifier, was the only object that could generally subdue this vicious beast, which is a testament to his might.
16. Omega
Omega possesses all of the same abilities as Galactus and Thanos from Earth-616, because he's the most powerful clone of Thanos, also known as Thanosi. Omega lacks the ability to communicate, and he also suffered from reaction retardation due to being an incomplete project.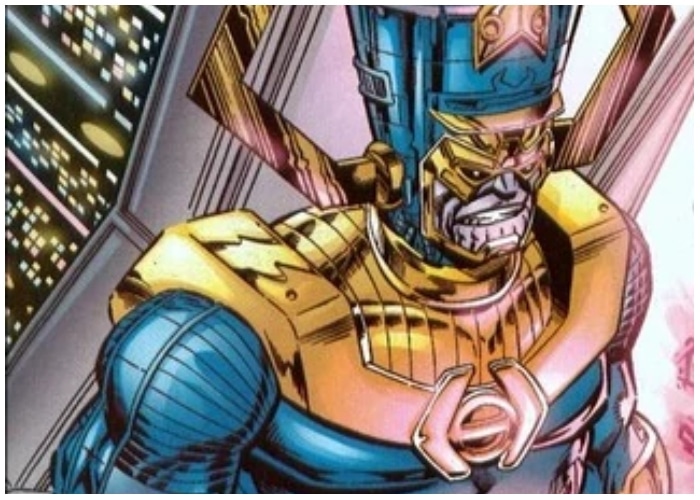 While his fellow clones schemed against and fought various heroes and Thanos, Omega preferred to build up his power by feeding off planets like Galactus did.
15. Doctor Doom
Doctor Doom is the lord and monarch of Latveria and he is the archenemy of the Fantastic Four, but has also clashed very often with other superheroes of the Marvel universe including Spider-Man and the Avengers. He is a brilliant inventor and a sorcerer.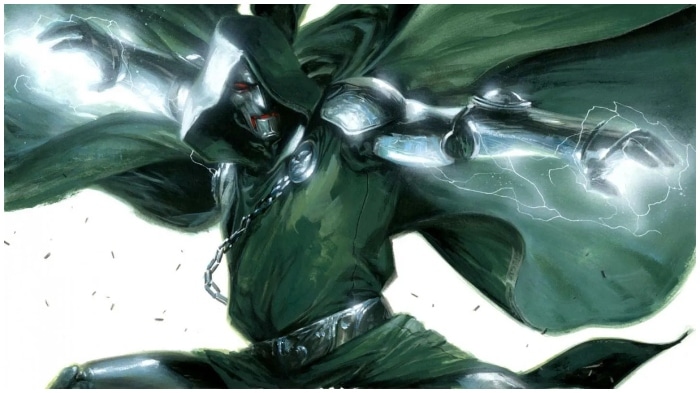 His mother, Cynthia Von Doom, was a powerful witch and he took advantage of her occult knowledge and her scientific mind to reach the United States.
14. Galactus
Galactus was a Taa-an alien explorer known as Galan, who gained god-like powers when he passed through a star and turned into Galactus, an entity that feeds on the energy of planets.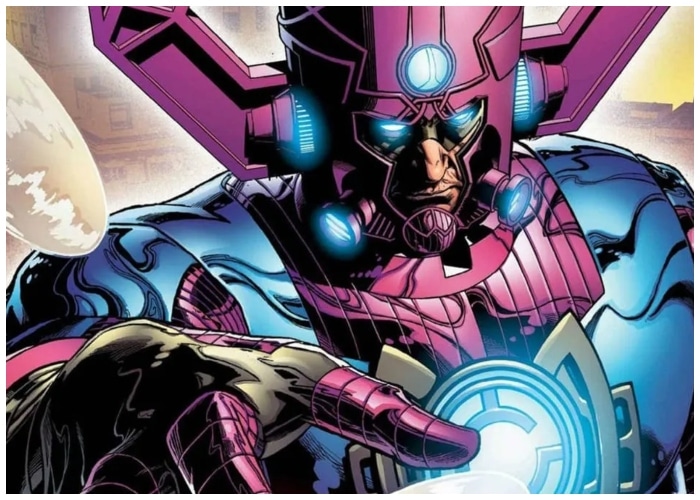 Because he's godly, Galactus usually has a different sense of morality from regular humans, causing him to clash with Earth's superheroes. It's almost impossible to stop Galactus from devouring a planet, so it's best to leave the planet.
13. Chthon
Chthon is an Elder God and Archdemon who lives in the subterranean realms, just beyond the earthly world. He is the creator of Witches, Werewolves, and Vampires, and is presented as the Judeo-Christian version of the original Devil.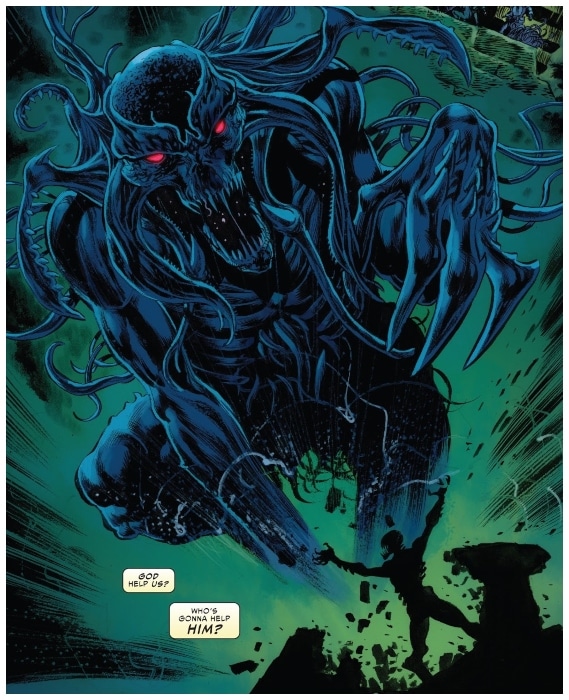 Chthon is a being of incredible magical strength, so powerful that he's unable to leave his realm due to the massive inter-dimensional fissure required to accommodate the massive magical forces within him.
12. Gorr the God Butcher
Gorr is an enigmatic character. He was born on an unnamed planet and belongs to an unknown extraterrestrial species and had a rough life. Gorr bonded with the elder god Knull's sword while in a fight with another god, turning it into the All-Black the Necrosword.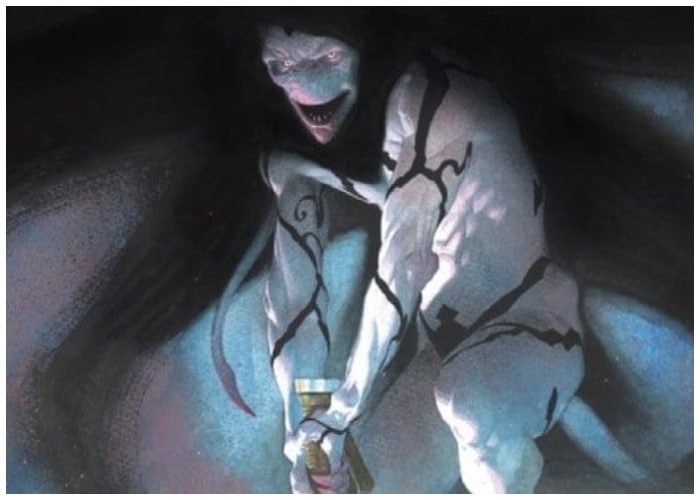 He used it to slay the god, earning the moniker of the God Butcher, vowing to slay and destroy all gods in the cosmos.
11. Trigon
Trigon is an ultra-powerful demon and the legendary father of Raven from the Teen Titans (who even made an appearance in the beloved program). He enjoys wreaking havoc on the various worlds he has conquered, and he seeks out women with whom he may father super-powered and evil offspring, making him not just a conqueror, but also a nasty predator.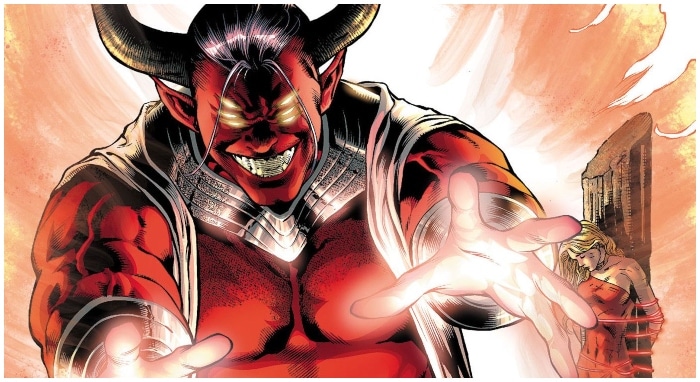 He gets his energy from the despair that pervades the planets he has conquered. Despite his near omnipotence, the armies of superheroes in DC's universe have managed to keep his actual abilities at bay— at least for the time being.
10. Amatsu-Mikaboshi
Amatsu-Mikaboshi, the King of Chaos, possesses supernatural mystical energy and has the ability to alter his shape and form. However, he is almost always depicted as a shadowy black energy being with a mask on his face.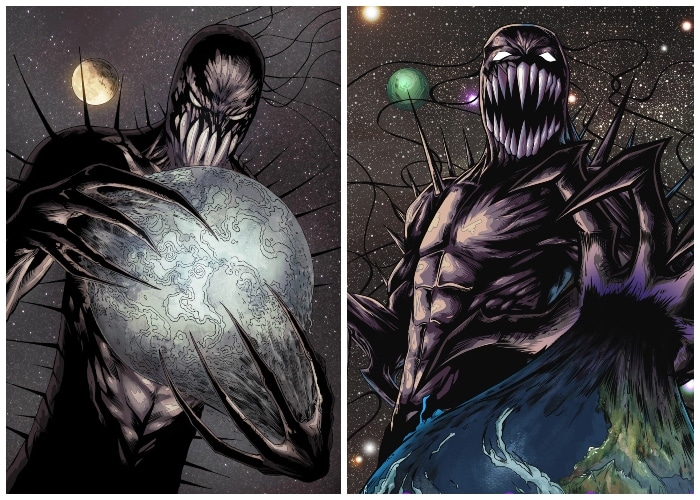 His power is of such magnitude that he can control numerous lesser demons, as well as animate corpses at will. Mikaboshi was able to kill even formidable extraterrestrial deities, such as the Demogorge.
9. Cyttorak
Cytorrak is an immensely powerful entity described as being both a god and a demon. He was at one time worshiped on Earth until he was banished to the Crimson Cosmos due to unrevealed circumstances.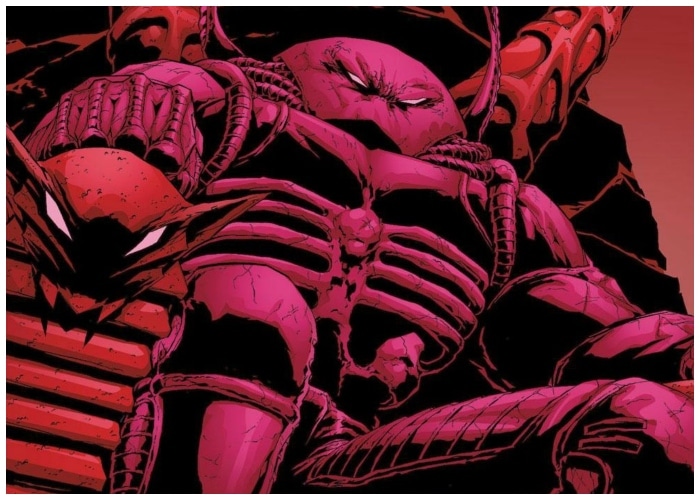 Cyttorak wields immense magical power. His abilities are such that he may grant access to former dimensions through avatars and spells using his name. He has formed a number of elf-like beings which worship him.
8. Thanos (with the Infinity Gauntlet) / King Thanos
Thanos was the son of two Eternals, A'lars and Sui-San, however he's the carrier of the Deviant gene, which explains his physical appearance. As a child, he was a pacifist and only played with his brother and pets.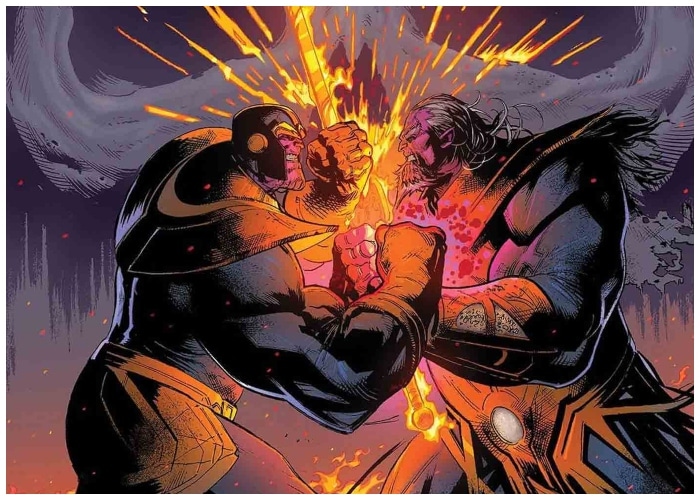 He later became fascinated by nihilism and the concept of death, becoming a supervillain with megalomaniac plans. He wanted to collect the Infinity Stones, so he could shape reality to his will.
7. Darkseid
Darkseid, as a New God and ruler of Apokalips, is widely regarded as the DC Universe's ultimate evil foe. To begin with, he is looking for the "Anti-Life Equation." We would be amazed if that wasn't the most horrible thing you have ever heard. More significantly, this warlord possesses superhuman abilities that would make even Superman break out in a cold sweat.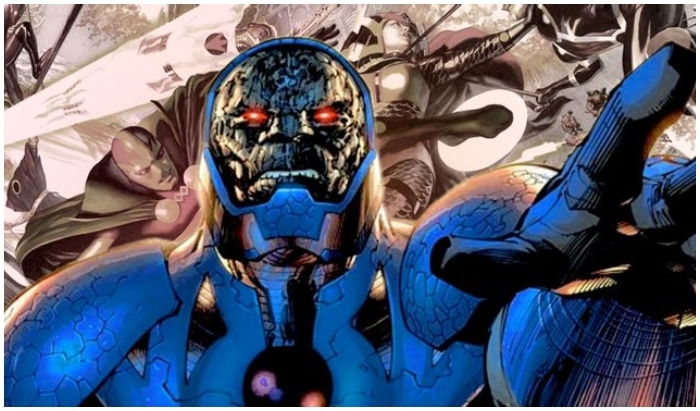 Darkseid is a menace that even "overwhelming" doesn't begin to describe. Combine his arsenal of destruction with a nearly unlimited army of Parademons at his command, and Darkseid is a threat that even "overwhelming" doesn't begin to describe.
6. Synnar
Synnar is one of DC's most powerful characters, however he has only made a few appearances in the comics. He hasn't even made an appearance in the current New 52/Rebirth canon.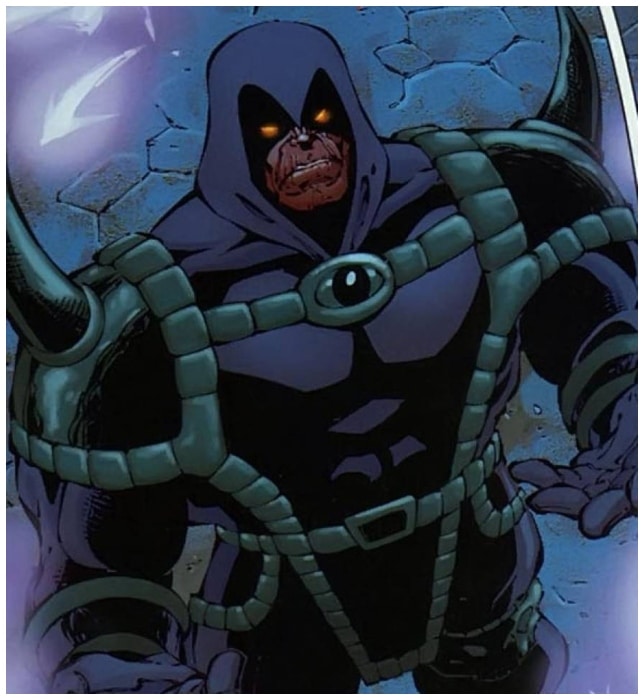 Synnar was God's architect, but once he finished building everything, he plotted to slay God and was punished as a result. Because we've seen so little of this character, we don't know the full scope of his abilities.
5. Imperiex
Imperiex is a god-like being with so much power that he can destroy the universe with the blink of an eye. In fact, he has destroyed it several times and replaced it with new ones. All of this to help him achieve his ultimate goal: to create a perfect universe.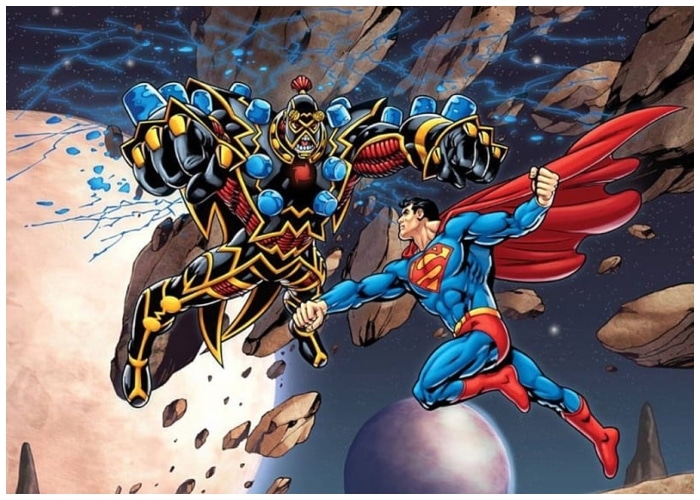 To him, the only way to accomplish perfection is to demolish everything and start over. This kind of monster is nearly impossible to defeat, and he has already defeated villains of the caliber of Doomsday with a single energy bolt. It took the initial Big Bang to completely annihilate him.
4. Yuga Khan
Yuga Khan is the all-time strongest and most powerful New God. The power of Yuga Khan eclipses that of other New Gods and even Old Gods. He has the ability to alter the Source itself, giving him incredible near-unlimited reality-bending skills.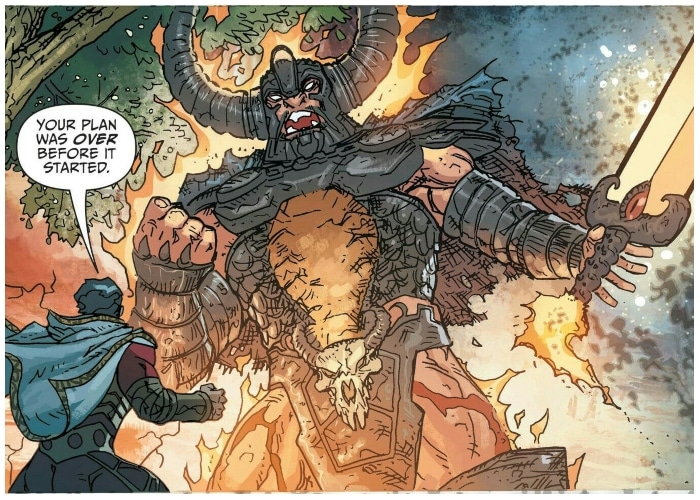 Despite being weakened, Yuga Khan was the first and only being to tear his way out of the Source Wall, unlike everyone else who has ever been confined there.
3. The Beyonder
The Beyonder is an omnipotent and omnipresent cosmic entity, which constitutes a whole in his universe. He would prove to be even more powerful than Galactus, whom he overwhelmed with a single projection of energy.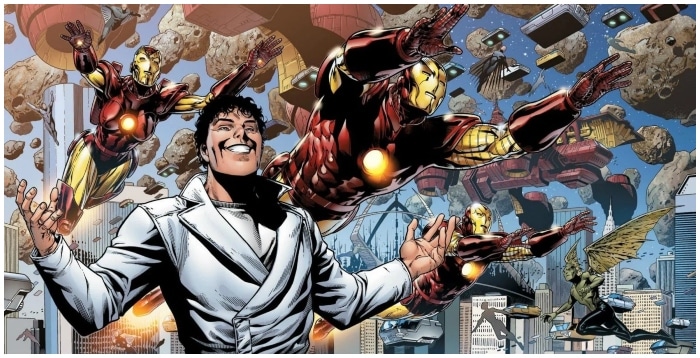 During this event, Doctor Doom experienced the Beyonder's powers, having stolen them from him, discovering their full extent: he could read the wishes of everyone around him and could make his own wishes come true.
2. Mister Mxyzptlk
Mister Mxyzptlk seems to be one of the most powerful characters on this list. Mxyzptlk's powers are absolutely and literally boundless, as he hails from the 5th Dimension. Worlds, galaxies, universes, and multiverses: annihilation and creation? It's all in good fun. A single idea has the power to change reality as we know it.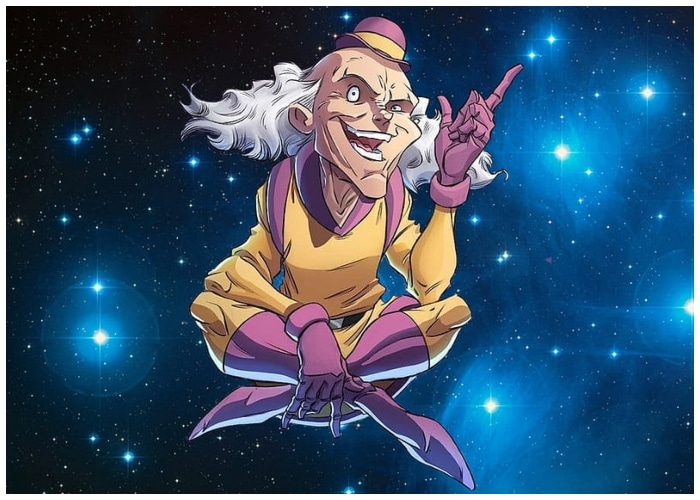 So, why isn't he at the top? While he's technically a villain, he's not quite as bad. While his pranks can be damaging at times, they are really simply him trying to have a good time. He's merely a troublemaker, and there's nothing sinister about him.
1. Anti-Monitor
Sure, Thanos' Infinity Gauntlet is spectacular, as is his universe-wide body count, but he's a flea in comparison to the Anti-Monitor. The Anti-Monitor, a pure evil creature, started the initial "Crisis" event, Crisis on Infinite Earths, and during his devastating reign, innumerable lives and universes were obliterated.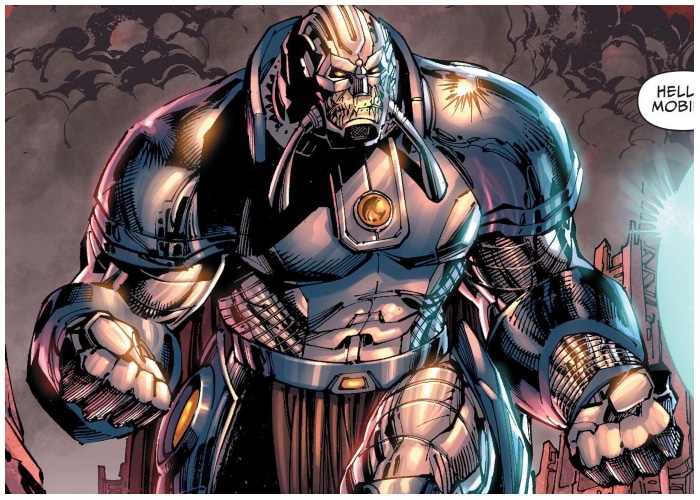 This guy annihilated them like it was nothing. He also managed to knock out a large portion of an army made up of superheroes from all around the universe and still come out on top. We're not sure who else could be the most powerful villain in comics history if that isn't him.
More Honorable Mentions:
Destroyer
Odin built the Destroyer in response to the Celestials' Fourth Host, to combat dark and ancient powers from all nine realms. Since then, it has mostly appeared as Thor's foe. Although it can be imbued with the essences of many, it's animated by the life energy of a sentient being.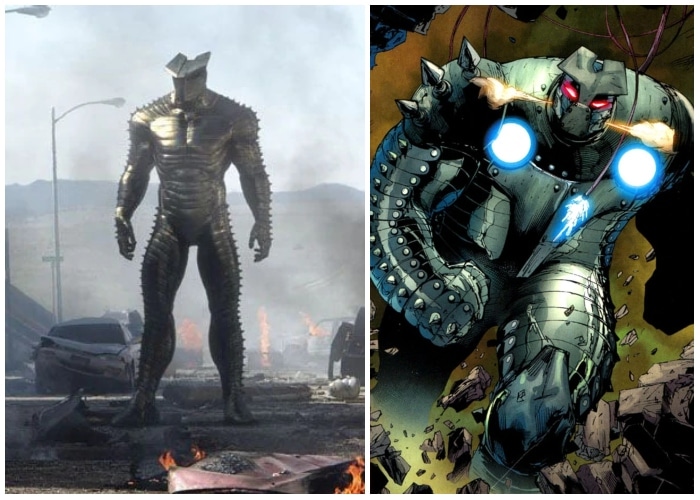 The Destroyer has its own aggressive consciousness, which frequently takes precedence over the consciousness of the person who animates it.
Abomination
While the Hulk isn't particularly well-known for his villains, Abomination is one of the rare exceptions. Emil Blonsky, who was experimenting with gamma rays in the same way that Bruce Banner did and consequently was transformed into the Hulk, underwent a terrible transition into this lizard-like creature.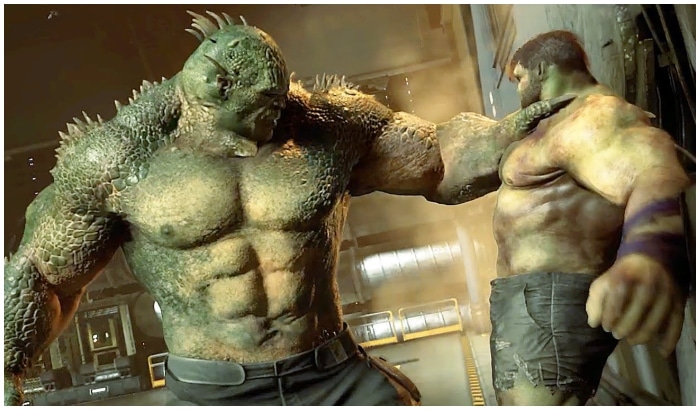 Abomination, despite being near the bottom of our list, has a few redeeming qualities, such as the ability to retain his intelligence while transformed and being far stronger than Hulk in his less furious form. Unfortunately, unlike the Hulk, Abomination's strength does not rise with wrath, therefore he is easily defeated by him.
Juggernaut
Juggernaut, whose real name is Cain Marko, is an opponent of the X-Men. Marko found the hidden Cyttorak Gem, and when he held it, it channeled the Cyttorak entity's power into him, transforming him into the Juggernaut.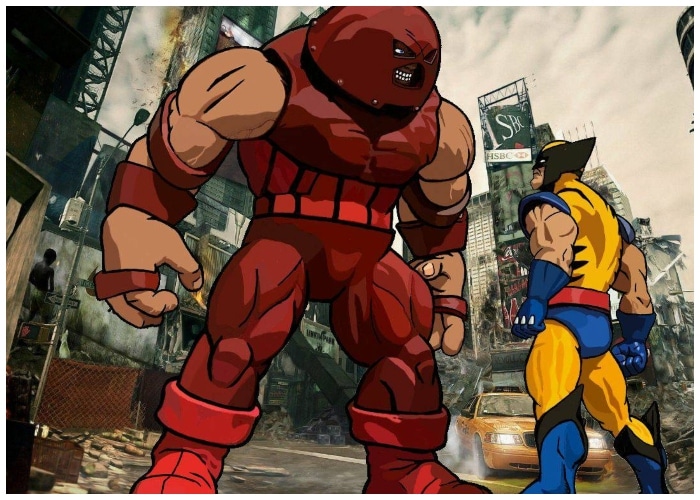 The Juggernaut is one of the most powerful characters in the entire Marvel universe: the Cyttorak Gem has given him superhuman physical abilities, constantly supplying him with energy so that he never gets tired. It also created an impenetrable force field around his body. His powers are of such nature that he matches beings like Thor, the Thing, Hulk, Colossus and Power Man.
Eclipso
Eclipso is a being whose very essence is housed in a black diamond relic known as the Heart of Darkness. Each of the crystal shards that make up this terrible gem contains Eclipso's soul and can corrupt anyone who comes into contact with them. Angry people are more susceptible to being possessed by him.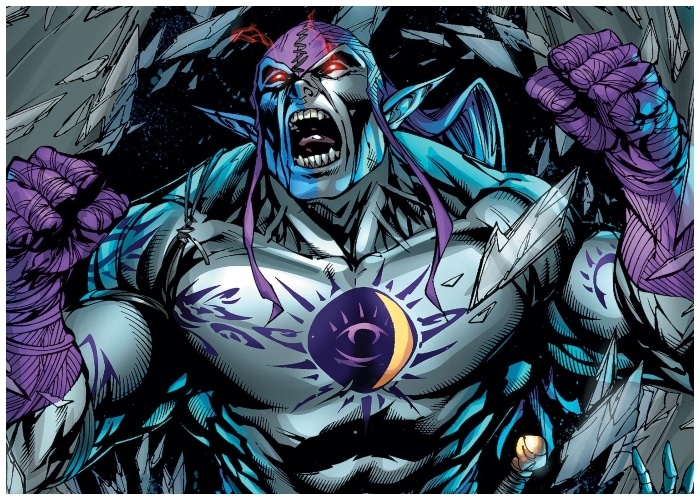 The victims are infected with Eclipso's malice, but it is not his only weapon. Eclipso is a formidable physical force who can change his size, fire energy bursts, fly, and do a variety of other things, making him a multi-level menace who should never be underestimated.
Modok
Modok may be a colossal head who is frequently parodied (even in Marvel's own media), but his power isn't amusing. George Tarleton was changed into the strange-looking villain as a result of a mutagenic process, but it was his mental elevation that truly counted. Modok, who is incredibly bright, appears to be capable of precognition since he can foresee the mathematical outcomes of any occurrence in real time.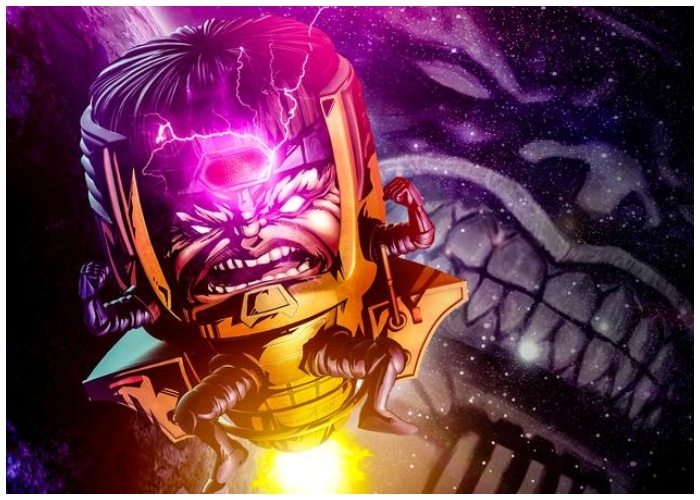 His telepathic skills, which allow him a wide range of attacking and defensive capabilities, are even more astounding. These powers put him well ahead of the otherwise impenetrable Juggernaut, as well as others.
Loki
Loki Laufeyson, also known as the God of Mischief, has been riding high as a result of his prominent role in many Marvel Cinematic Universe films. It's all thanks in large part to Tom Hiddleston's brilliant portrayal of the character. The adoration from fans is well-deserved: Loki is one of Marvel's finest (and most powerful) villains.
Aside from his charm and good looks, Loki possesses a dangerous arsenal of abilities and techniques, including shape-shifting and the general might that comes with being a god. He is also astute and strategic, figuring out how to turn his charisma into actual influence.
Magneto
Magneto is a mutant and the most recurring antagonist of the X-Men. Magneto is presented as motivated by his megalomania, however his friend/foe relationship with Professor Charles Xavier, makes him one of the most complex supervillains in the Marvel Universe.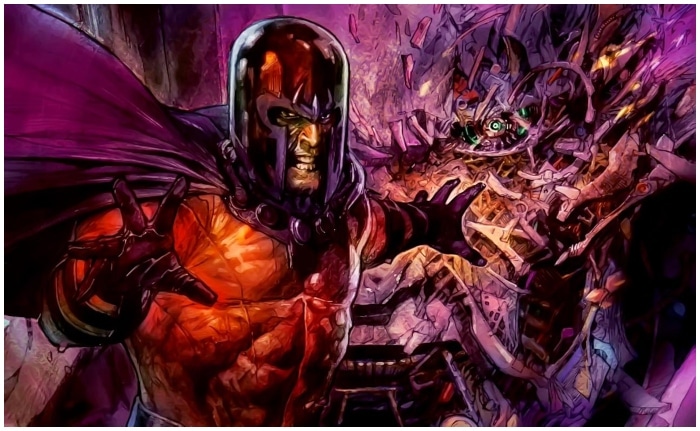 Magneto is one of the most powerful mutants on Earth. His main power consists in manipulating electromagnetic fields, and therefore primarily metals. His abilities extend to the atomic level, which allows him to manipulate chemical structures and rearrange matter. He can also generate electromagnetic pulses of great strength and can become invisible by curving the light around his body.
Despero
Despero first appeared in JLA #1 as a wimpy extraterrestrial with incredible mind control abilities. He made effective use of his powers due to his fragility, hypnotizing and commanding the Justice League to do his bidding.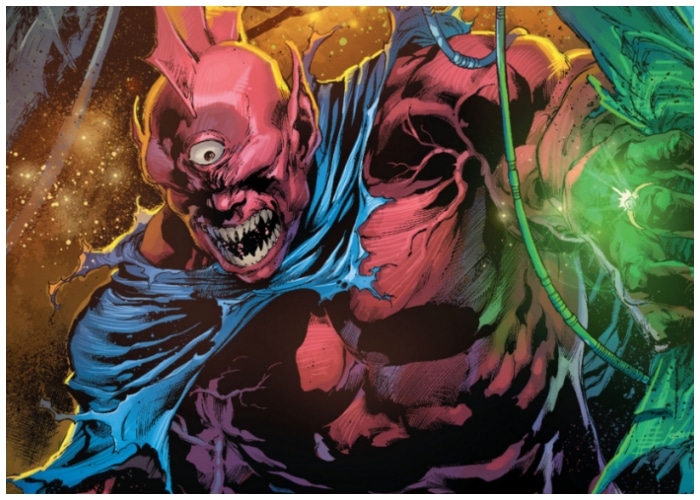 While that is amazing in and of itself, his tale (and ranking on this list) begins after his defeat, when he's fully powered-up by the fires of Py'tar. Despero was no longer weak, but a massively powerful warrior who, when combined with his adept psychic powers, posed a significantly larger threat. He also manages to survive his body's utter destruction by infecting new hosts
Monarch
Monarch is a super-villain identity originally used by Hank Hall, also known as Hawk of Hawk and Dove. In the post-apocalyptic Armageddon 2001 future, where his partner Dove had perished, Hall used this alias to become the tyrannical dictator of Earth.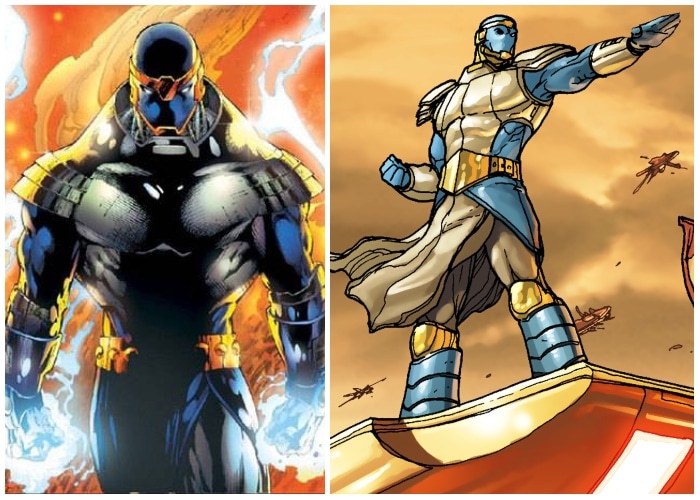 Eventually, Hall would abandon this identity to become Extant. Captain Atom became Monarch when he was forced to wear the armor as a containment suit and also turned insane.
Ebony Maw
Ebony Maw was part of the Black Order, a group of supervillains who supported Thanos. His strength was certainly not in combat, but he possessed a great intellectual mind that should not be underestimated. With his psychic abilities, he acquired Doctor Strange's mind control and forced him to summon Shuma-Gorath.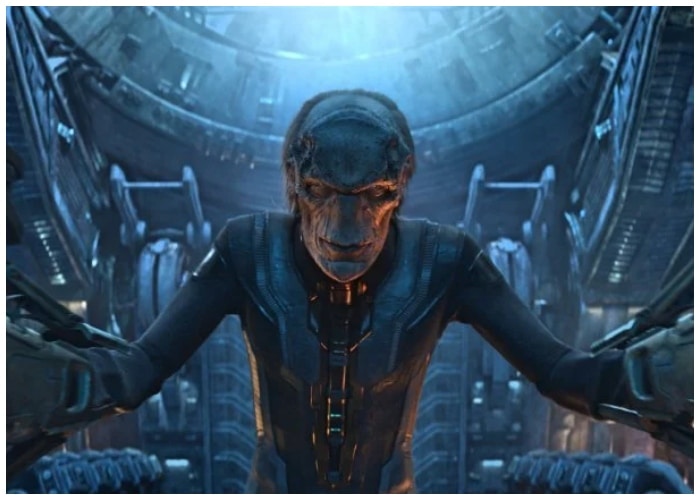 The manipulative abilities of Ebony Maw are the result of his persuasive voice that allows him to control even the most powerful minds. In addition to this, he uses specialized technological equipment in teleportation and in the generation of force fields to facilitate himself in close and non-close combat scenarios.
Larfleeze
Larfleeze is a surprisingly powerful foe of the Green Lantern Corps. Larfleeze uses an orange light instead of yellow or green. You might be wondering what's so special about an orange version of the power ring gang.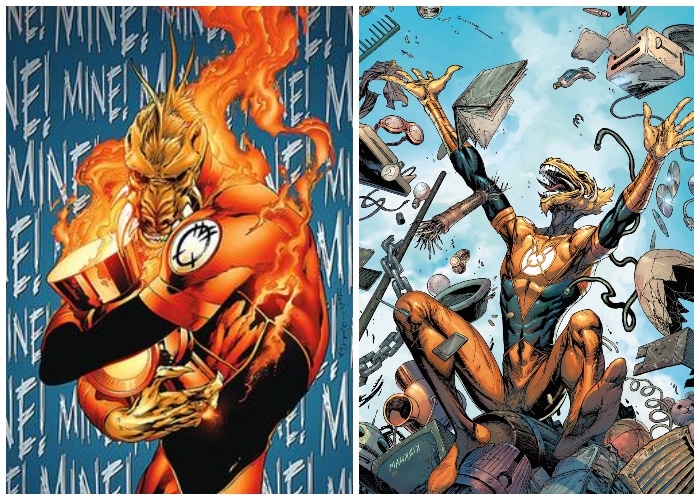 Because it's a good question, we'll respond: Larfleeze, who is almost a billion years old, is capable of annihilating Guardians of the Universe, who are immensely powerful immortals. Larfleeze and his Orange Light of Avarice are truly terrifying to ultra-powerful immortal creatures. Others have tried to stop Larfleeze and his Orange Lanterns, but only a handful have succeeded. That's how powerful he is.
Parallax
Parallax is one of the few things that the all-powerful Guardians of the Universe are truly scared and wary of. They were so afraid of it that they locked it away in the special Power Battery and tried to wipe it from the universe's memory.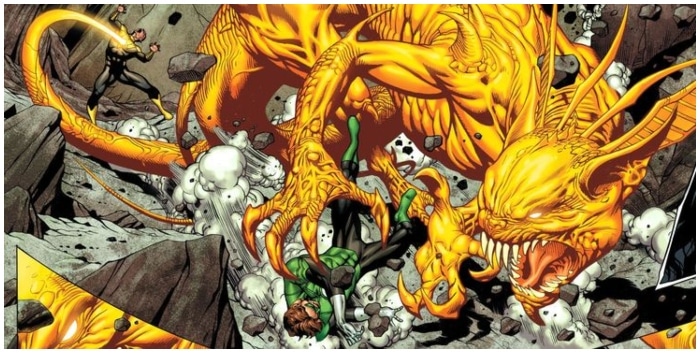 Parallax is a parasitic creature that represents utter fear. It spreads throughout the universe, infecting civilization after civilization and instilling doubt, suspicion, and, of course, dread until they finally self-destruct. The existence of Parallax in the Power Battery was what led Sinestro to turn evil, and its influence extended across the rest of the Corps.
Starro
What is it about a huge starfish that makes it so terrifying? Almost everything, to be precise. Starro is an incredibly massive, invulnerable space starfish with a terrifyingly piercing single eye who duplicates himself innumerably. The clones latch on to their prey, whether they are ordinary people or superheroes, and force them to succumb to Starro's mind control abilities.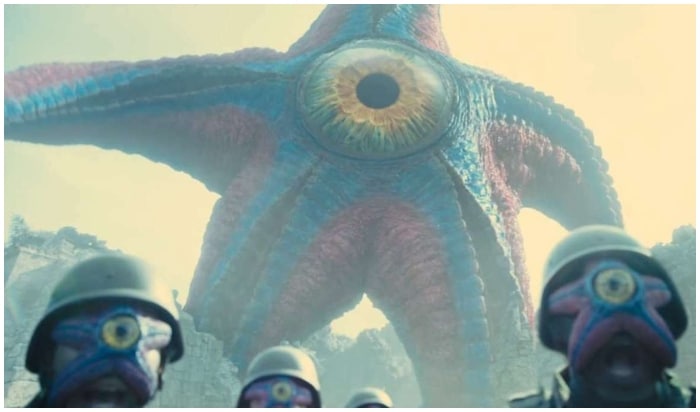 But he is not all about mind control. As you might expect, he is tremendously powerful, yet he is also smart and capable of rational thought. He has even joined forces with Sinestro, wielding five of the dreadful Yellow Power Rings.
Doomsday
Doomsday is well-known for two reasons. One is his mishandling of Superman in Batman v Superman: Dawn of Justice, and the other, possibly more infamous, is that he eliminated the Man of Steel. To be fair, he did it in the movie tool, but it was preceded by an entire comic devoted to it.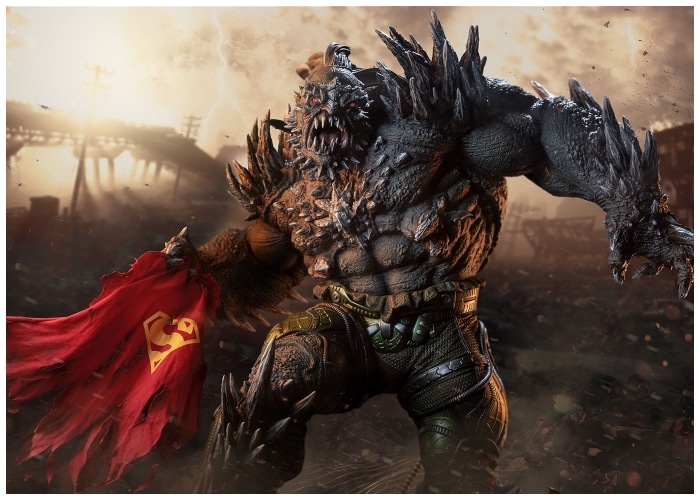 Doomsday is near the top of many food chains in terms of raw survivability, having been created by aliens, cloned, and then continually modified to resist whatever had ended his previous forms. Aside from defeating Superman, he has also killed many others, including entire worlds' populations.
Ultron
Ultron is a formidable offensive android and one of Ant-and Man and the Avengers' major adversaries. Dr. Henry Pym created him with the intention of bringing peace, but he rapidly rebels when he realizes that the only way to achieve this is to exterminate the human species and the Avengers.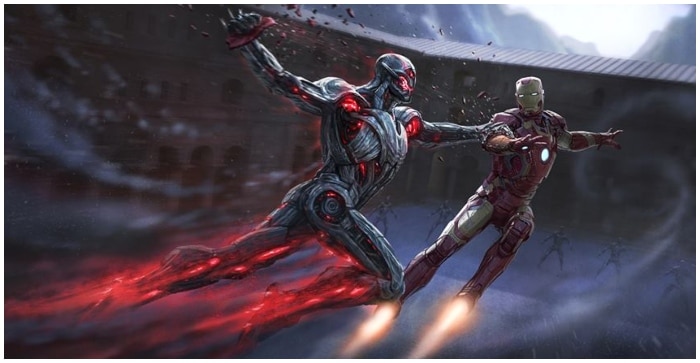 Ultron possesses a vast arsenal of lethal internal weapons, among which the Encephalon-ray stands out, capable of dropping anyone it hits into a deep coma, projectable from the mouth. He also has the ability to manipulate the thoughts of others and to project powerful rays from his eyes and palms.
Kang the Conqueror
Kang the Conqueror is one of the many incarnations of one Nathaniel Richard, a 31st-century scholar fascinated with history who repeatedly travels back and forth through time. Alternate versions of Kang have appeared throughout Marvel Comics titles over the years, including his respective future and past heroic selves, Rama-Tut, Immortus, and Iron Lad.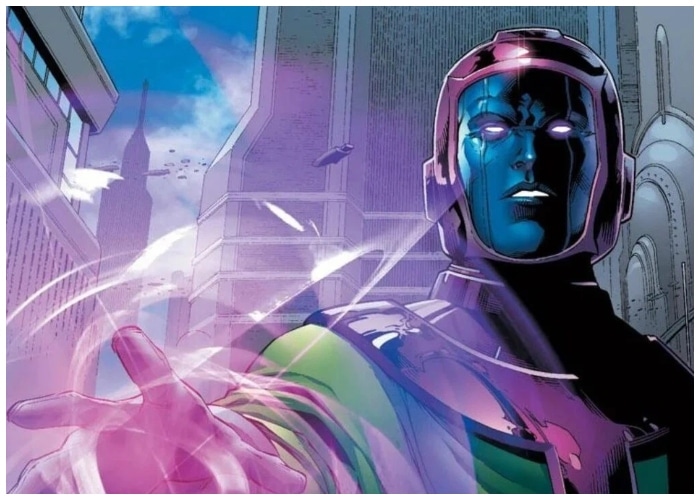 Kang has no superhuman abilities but is an extraordinary genius, an expert historical scholar, and a master physicist (specializing in time travel), engineer, and technician. He's armed with 40th-century technology, wearing highly advanced battle armor that enhances his strength, is capable of energy, hologram, and force-field projection.
Krona
Krona is quite an intriguing character, and not only because he has battled in both the DC and Marvel realms. Krona was obsessed with experiencing the origins of the universe as a scientist in the distant past, and he decided to build a contraption that would allow him to do so.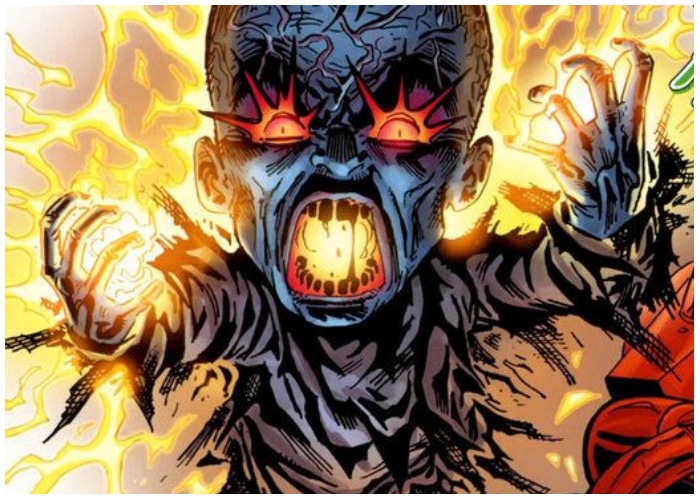 However, he was punished by being converted into pure energy when a mishap during a visit caused the presence of evil to stream across the cosmos. Krona constantly destroys universes in his quest for the genesis of everything, and it required Superman wielding Thor's hammer to temporarily confine him.
Fin Fang Foom
Fin Fang Foom is a dragon. He came to Earth from the world of Kakaranathara to conquer planets with the help of his race. With the aid of a mystical herb, Foom can go into hibernation quicker than he can destroy a small village.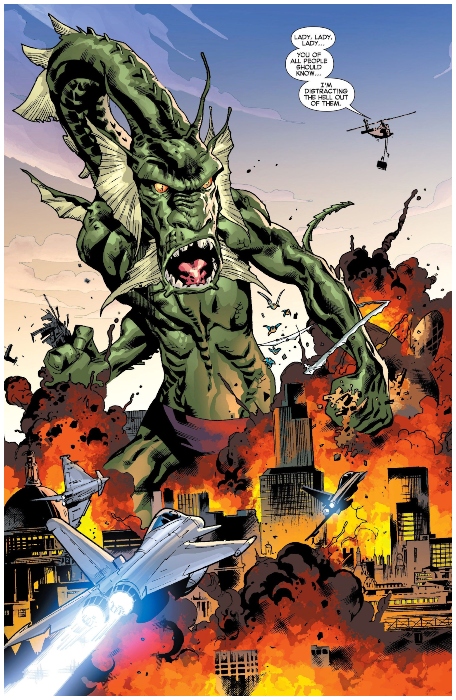 Telepathy is one of his greatest powers, but he's also stronger than the average lizard; he can fly, regenerate and has access to advanced alien technology.
Mastermind (Jason Wyngarde)
Mastermind, also known as Jason Wyngarde, was one of Magneto's Brotherhood of Evil Mutants' most significant members. The only thing we know about his past is that he was a carnival mentalist.
Mastermind's abilities include the ability to create illusions, leading people to see, hear, and even touch things that do not exist. Even mutants as powerful as Professor Xavier and Jean Grey have fallen into his trap of illusions.
Violator (Spawn)
The Violator is a Hell-born demon whose mission is to groom Hellspawn for evil's service. His most recognizable physical form is the Clown, a disgustingly overweight, small, balding guy with blue face-paint.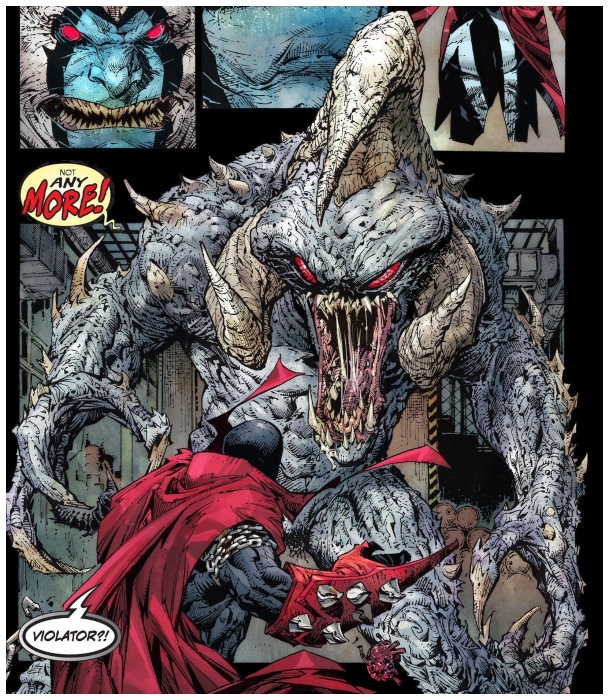 Super-strength, shape-shifting, healing, teleportation, and the capacity to breathe fire are just a few of his demonic abilities. Violator was sent to Earth to watch Al Simmons. He harasses Simmons, believing himself to be superior to the newest Spawn.
Omega Red
There are numerous accounts of how Arkady Rossovich, alias Omega Red, was caught and subjected to experiments. Rossovich's less useful arms were replaced with retractable carbonadium (a more flexible version of adamantium) tentacles by scientists.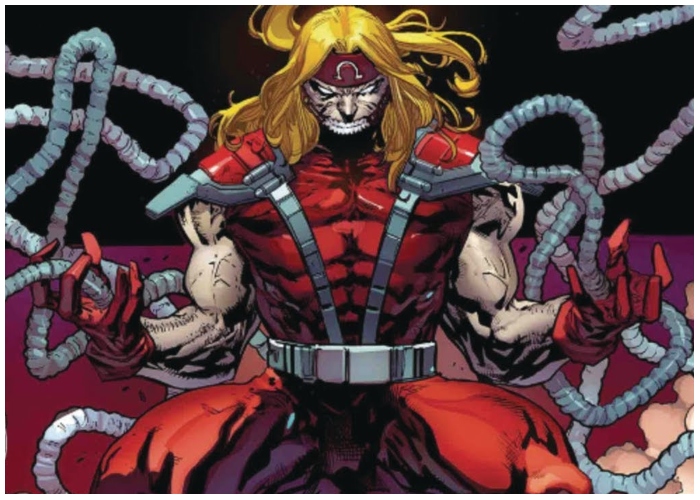 The carbonadium turned out to be deadly, and he had to drain the life out of people simply to stay alive. He can also produce special pheromones called Death Spores, which kill regular humans.
Annihilus
Annihilus has an insectoid exoskeleton with armor that can withstand blasts from even Galactus, extraordinary strength, and a guard of 100 aliens at his side at all times.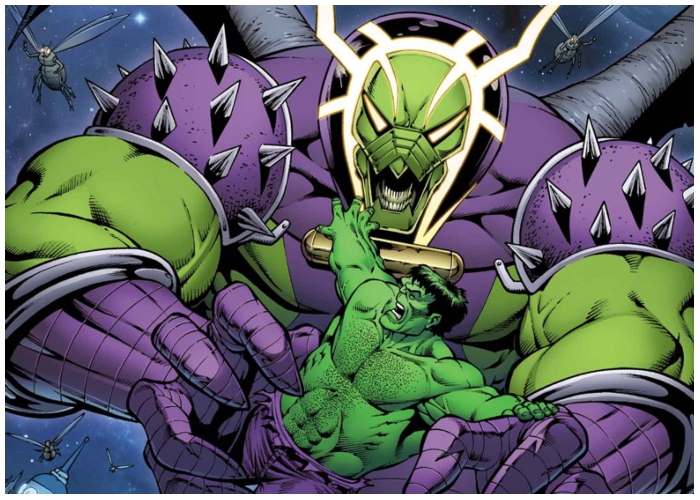 Annihilus' most significant instrument, though, is his Cosmic Control Rod, which causes a lot of friction because he won't share it. He can use it to manipulate cosmic energy in order to change matter's molecular structure and project massive volumes of destructive energy.
Omni-Man
Omni-Man, the former prime superhero-turned-villain in Image Comics' Invincible Universe, is known for his mustache as well as his superhuman abilities (strength, speed, and invulnerability).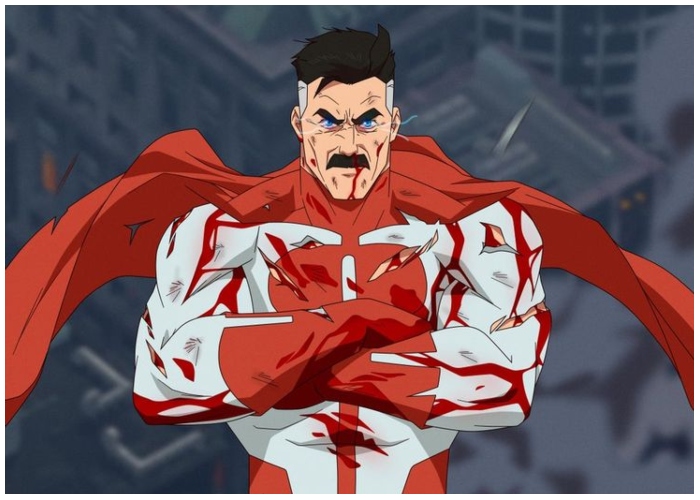 Arriving on Earth from Viltrumite under the pretense of assisting humanity, Omni-Man assumed the identity of Nolan Grayson, a best-selling author. He got married and had a son, Mark Grayson, who would go on to become Invincible. Father and son would battle later on.
The Adversary
Fables, a Vertigo/DC comic developed and written by Bill Willingham, tells the story of what happens after all of the characters from fairy tales and folklore are expelled from their homelands by the Adversary.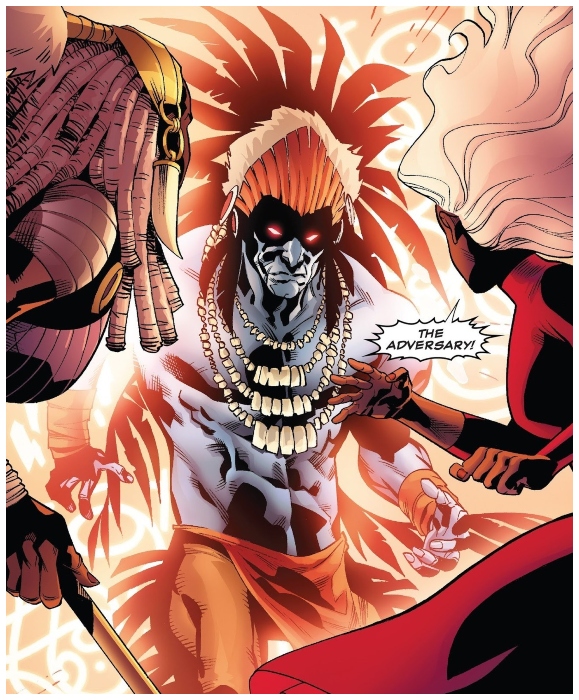 What is the true identity of The Adversary? It's none other than Geppetto from Pinocchio's story. But he's no longer the gentle, his mind has been perverted, and he's now the vicious, magic-wielding ruler of an Empire intent on conquering all of Fablekind.
Carnage
Carnage's symbiote proves to be more powerful than both Spider-Man and Venom combined. With its web material, he can manufacture weapons like knives and axes, shape-shift, and plant ideas in people's heads.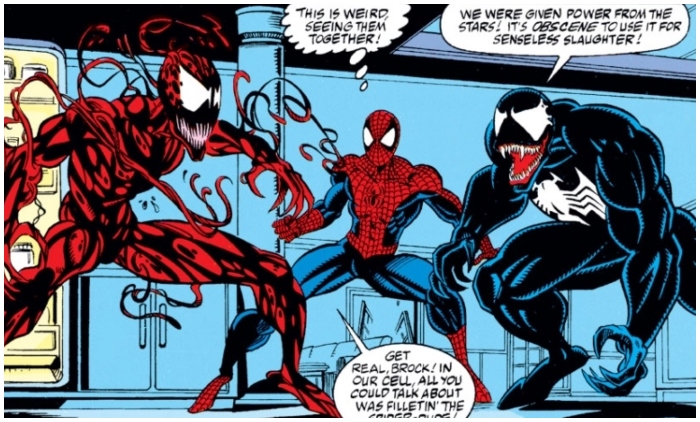 He has Spider-Man's ability to crawl, regenerate, and is resistant to illness and disease. Kasady suffers from cancer without the symbiote, thus this comes in useful. He has the ability to see from any part of his body.
Shade
The Shade was established as a thief with the ability to manipulate shadows using a magical cane, invented by E.E. Hibbard and first appearing in Flash Comics#33. He's remembered for confronting two generations of superheroes, first the original Flash and then the Barry Allen incarnation.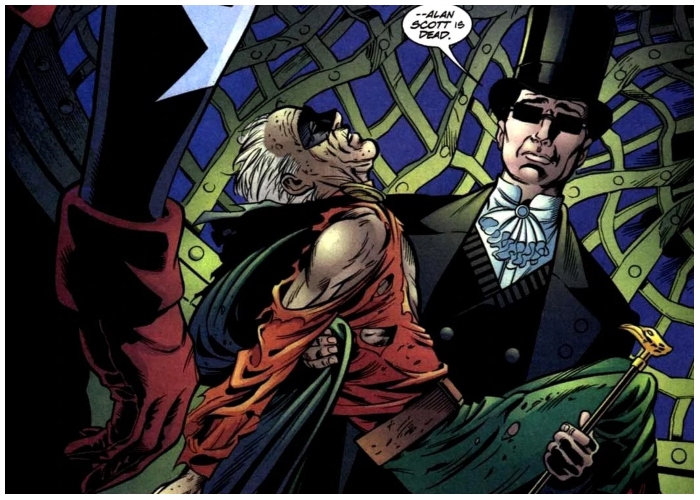 After Zero Hour, the character was retooled into Richard Swift, a morally ambiguous Victorian-era immortal who gained his ability to manipulate shadows through an inexplicable supernatural accident.
Hunter Rose
Hunter, like Bruce Wayne, is a man of culture and learning who, like Batman, is not afraid to strike down those who oppose him.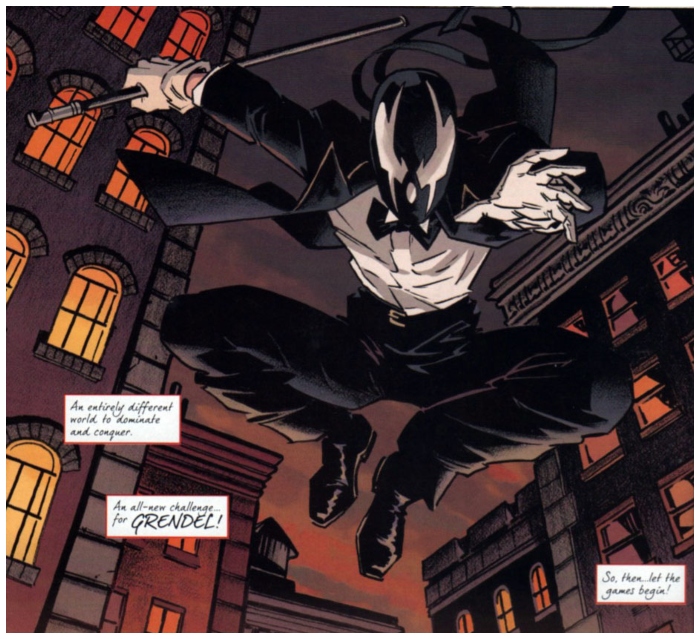 Grendel, unlike Batman, is a monster, a murderer who hides behind a mask because it's easier to carry out justice when no one can see who's behind it. His weapon of choice is a devilish electric fork.
Electro
Electro has the ability to fire a million volts of electricity from his fingertips. He is superhumanly strong and swift when his body is energized, and he can glide over electrical lines and even ride lightning bolts.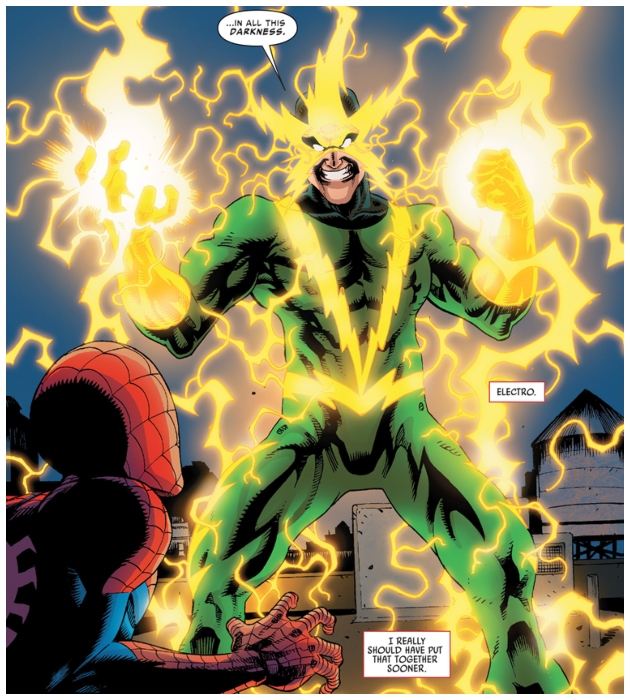 He can also absorb electrical equipment and use his mind to alter it. But keep him away from water. Unless you wish to put a stop to it.
The Governor
Woodbury, a four-block area guarded and secured by the Governor, was where he convened with a group of almost 40 survivors. He declared himself the settlement's "Governor."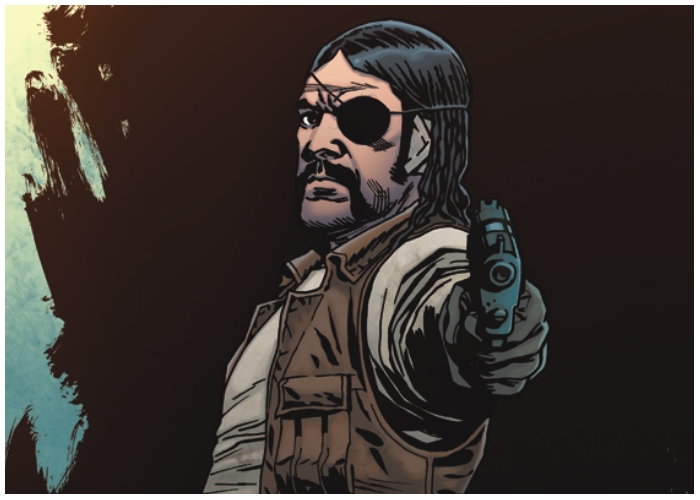 And, while he appeared to be a good leader at first, Philip's actual personality quickly revealed itself: he only aided others in situations that benefited him, and only when they fully submitted to his demands. Those who displeased him were fed to his zombie daughter.
Mysterio
Mysterio transferred his interests over to Daredevil after assuming Spider-Man was a clone. His purpose, like with Spider-Man's, was to drive him nuts. But, like any good magician, he despises the term "copycat."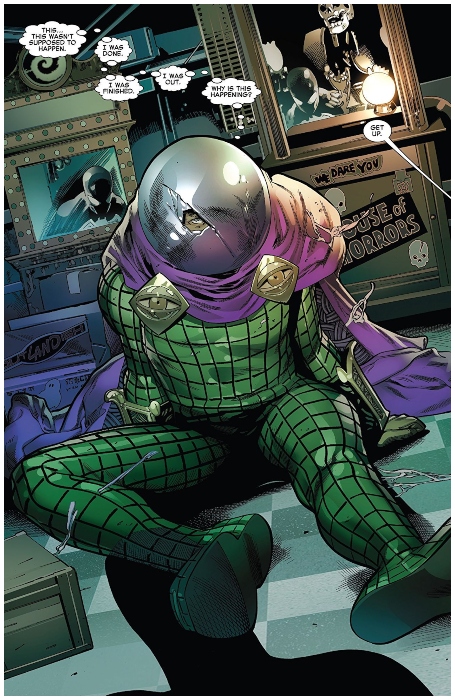 Daredevil exposed Mysterio and he shot himself. In his feud with Spider-Man, he devised a gas that could cancel out his Spider-senses. Mysterio's suit included that well-known helmet with a holographic projector and gloves equipped with hallucinogenic gas.
Grigori Rasputin
Rasputin is a main villain in Mike Mignola's Hellboy series, and is based on the historical Russian mystic. He;s resurrected after being assassinated in 1916 by Ogdru Jahad, by the biblical Dragon of Revelation, who intends to utilize him to aid in their breakout from captivity and the end of the world.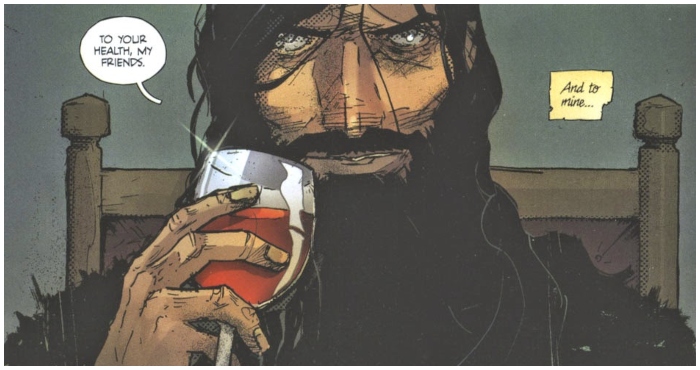 Rasputin soon joined the Germans on Project Ragnarok and created a portal to the void, through which Hellboy crossed to our world.
Doctor Sivana
Doctor Thaddeus Bodog Sivana originally appears in Whiz Comics #2 in February 1940. Since then, he's been the bane of Captain Marvel's existence. His famous remark "Curses! Foiled again!" is renowned, and he is the ideal crazy scientist.
With the best of intentions, he became a doctor, but his ideas were criticized by the medical establishment. During his time in Venus, he grew increasingly enraged and devised a radio suppressor to permanently silence all transmissions.
Mandarin
The Mandarin's father passed away when he was a child. He was a descendent of Genghis Khan and exceedingly wealthy in China. He was raised by a resentful aunt.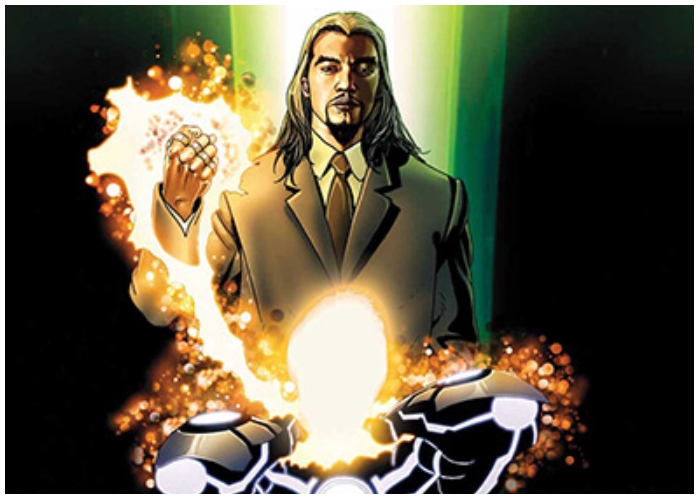 His abilities include a highly advanced teleportation technology, a superior martial arts skill set, and chi mastery. He also calloused his entire body to protect himself in the event of an attack. His 10 rings are his most significant instruments.
Prometheus
He possesses the ability to teleport thanks to the "Ghost Zone" key. He's also armed with some cutting-edge equipment that vastly improves his powers. He wields a tonfa (a baton-like weapon) with which he can inflict superhuman blows.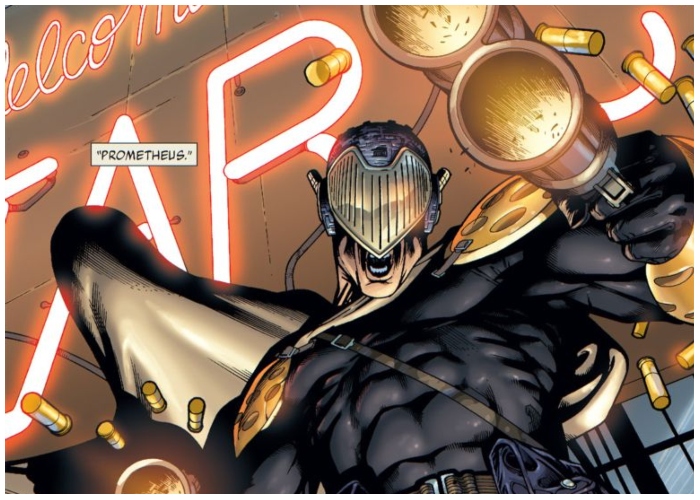 Prometheus' most powerful weapon, though, is a helmet he devised that allows him to download other people's knowledge directly into his head.
Mirror Master
Scudder's Mirror Master has the power of controlling mirrors to create phenomenons like holograms, invisibility, physical transformations, hypnotism, and even travel to other dimensions.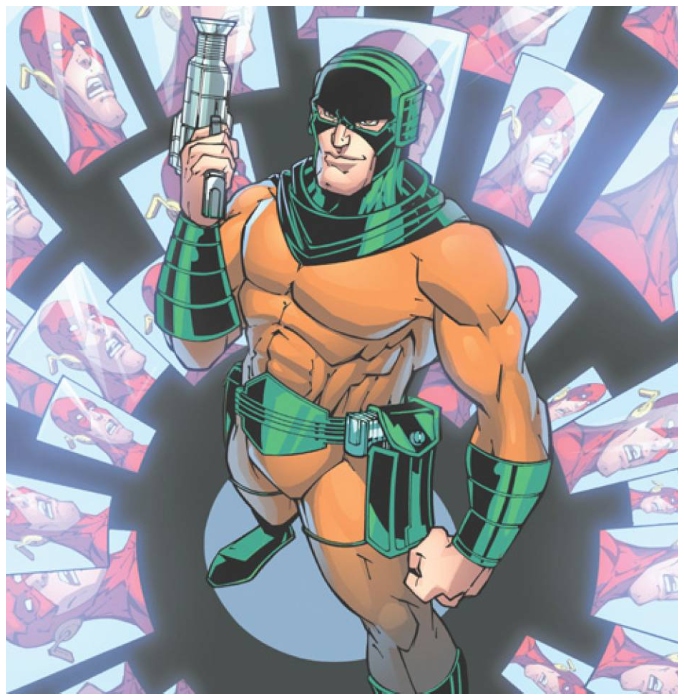 He even used a mirror that made him able to switch legs with the Flash. Irish mercenary Evan McCulloch, aka Mirror Master II, took on the identity after Scudder's death in the Crisis. He, too, wreaked havoc with mirrors in fantastic ways.
Lady Deathstrike
Lady Deathstrike went after Wolverine because she saw him as someone who had stolen her father's work and had to pay the price. She willingly allowed her body to be cruelly changed, becoming a formidable cyborg and receiving her own adamantium-laced skeleton.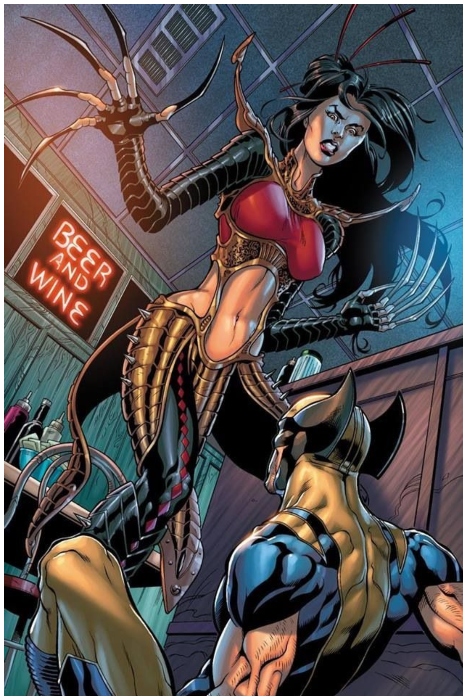 Lady Deathstrike's loyalties have shifted through the years, as she's worked with groups like the Reavers, the Sisterhood of Mutants and even a brief stint with the Thunderbolts during the superhuman Civil War.
Proteus
Kevin MacTaggert is better known as Proteus or possibly Mutant X, the son of Dr. Moira MacTaggert and her politician spouse Joseph MacTaggert.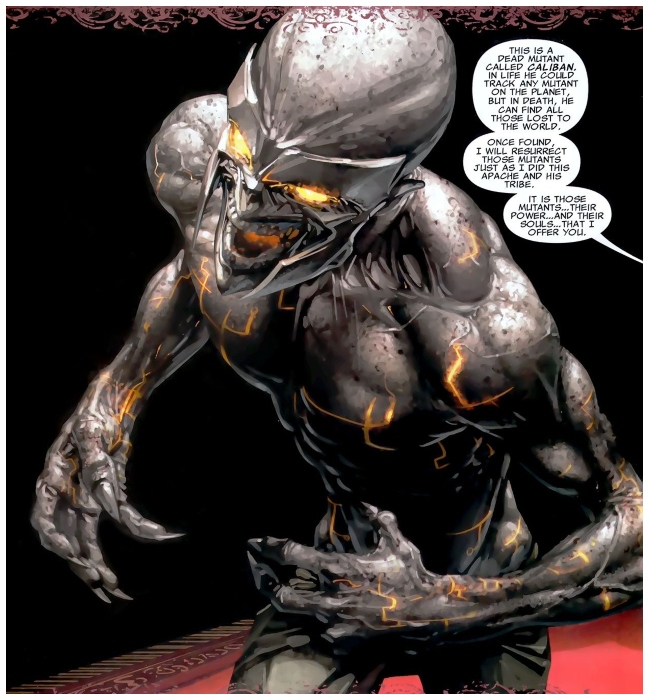 Proteus has the ability to change reality, powerful telepathic skills, and even the ability to bend the laws of physics. He can also control the weather, absorb mutant abilities, transform anything into liquid, and possess other people. Only animals that have metal in their bodies are immune.
Saint of Killers
Enraged by his family's death, the man slaughters the outlaws and kills an innocent bystander before he confronts the gang's commander. The leader assassinated him, and the man is exiled to Hell by the Devil, whose hatred causes Hell to literally freeze over.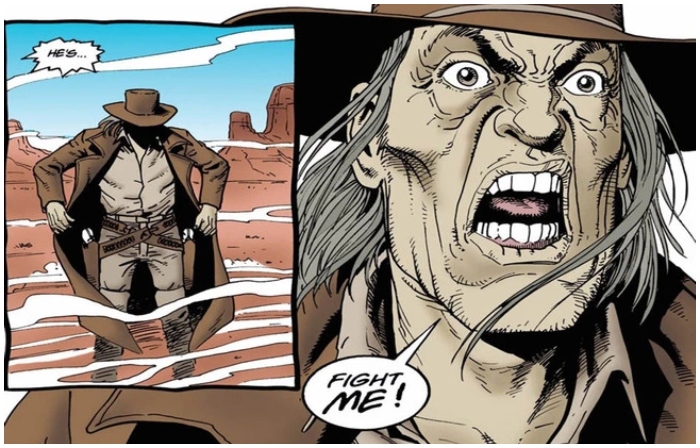 The Angel of Death agrees to let him return to Earth on the condition that he collects the souls of people who die as a result of violence.
Clayface
A failing actor named Basil Karlo is the original and ultimate incarnation. He was the leading man in a legendary horror film that was set to be remade. Karlo took it particularly hard, despite the fact that remakes of horror films are rarely good.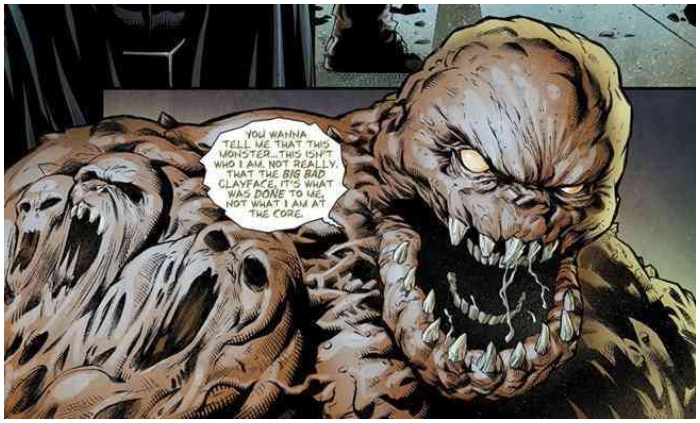 He put on the mask of Clayface, the movie's villain, and began murdering the cast and crew. He was arrested by Batman and imprisoned in Arkham Asylum.
Sandman
Marlo escaped prison, an act that would permanently impact his life. He sought sanctuary at a nuclear test site on a beach. Later, one of the reactors failed, exposing Marko to radiation and fusing his molecules with the sand.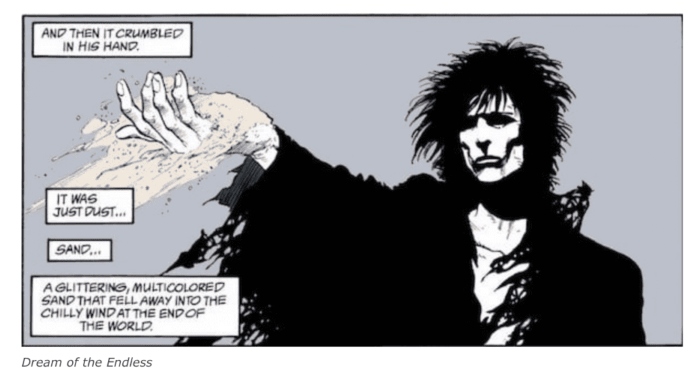 This scenario would have resembled the ending of Raiders of the Lost Ark in real life, but in the world of comic books, it meant Marko was now a dangerous super-villain.
Thunderbolt Rose
Dr. Bruce Banner, also known as The Incredible Hulk, has a father-in-law named General Thaddeus E. "Thunderbolt" Ross. Ross oversaw the Gamma Bomb Project, which helped to shape Banner into the hero he is today.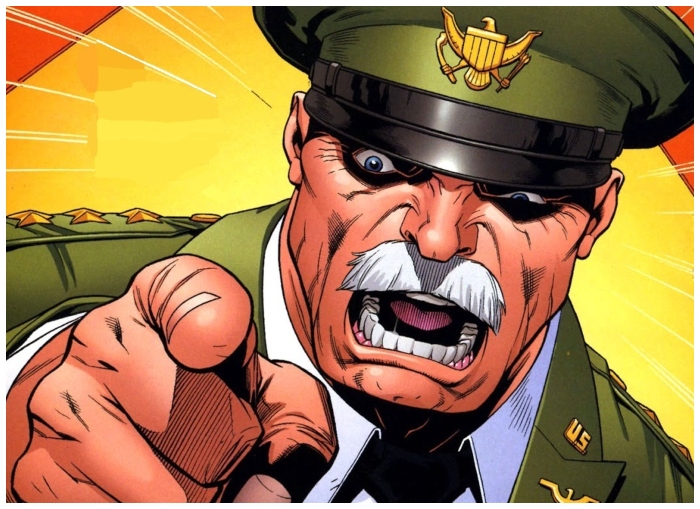 With the help of his Army battalion, the "Hulkbusters," and at one point MODOK, Thor attempts to slay the monster. He was expelled from the military after committing treason while chasing the Hulk.
William Stryker
Few villains are more terrifying than those who feel they are carrying out God's will. Such is the case with William Stryker, a televangelist whose only purpose is to persuade people to be against Mutants, a race he believes should be eradicated from the face of the Earth.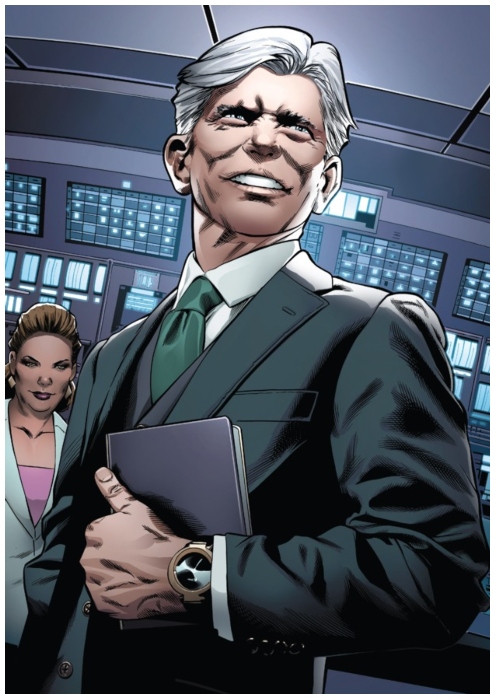 On the other hand, Stryker had a single appearance in the X-Men graphic novel "God Loves, Man Kills" for over a decade.
Cheetah
Dr. Barbara Ann Minerva, a British anthropologist, is the current Cheetah. Minerva was a heiress to a huge fortune who was raised by her parents' slaves. She developed a neurotic personality throughout her youth.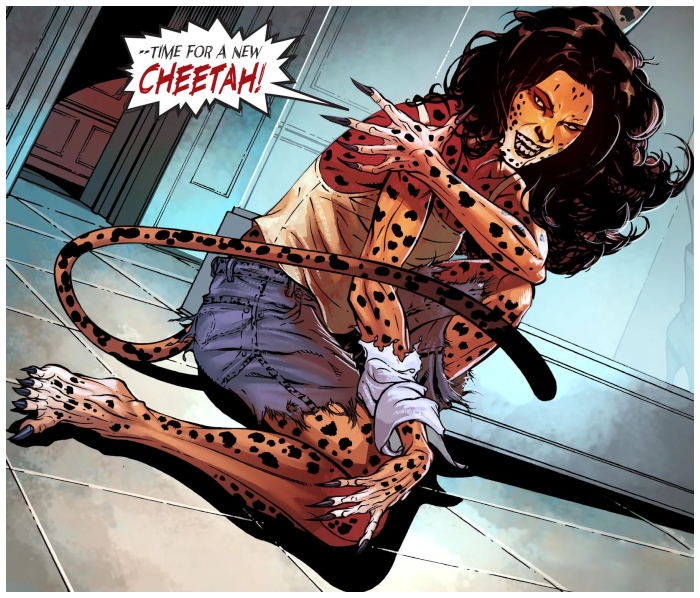 A car accident killed her parents and left her permanently crippled when she was seventeen. She traveled to Africa in pursuit of the cheetah's healing abilities. She became Cheetah after ingesting a mixture of human blood and Urzkartaga's berries.
Lucifer
Lucifer's popularity as a villain stems from the fact that he doesn't browbeat readers with his villainy. His intelligence is equaled only by his capacity to shape creation into anything he desires.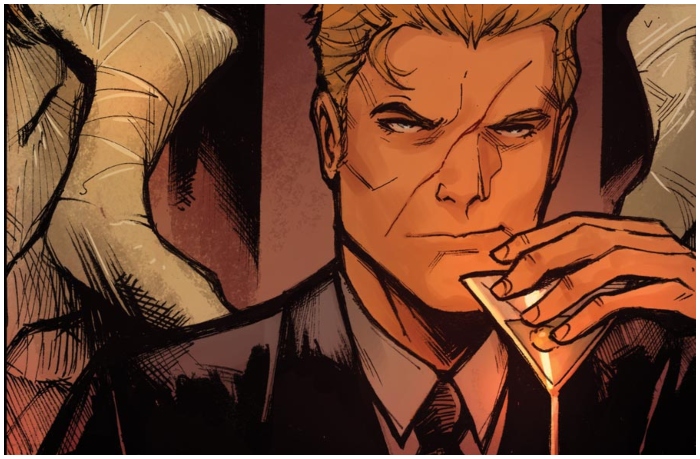 Anyone who can summon demons to fight angels while also finding time to awaken humanity from its stupor is a menace no one can dismiss. Lucifer's capacity to remain undetected while having an impact on humanity is both a blessing and a burden.
Mr. Freeze
Victor Fries cryogenically froze his wife Nora's body until a treatment for her illness could be found. When Fries' coworker tried to stop the procedure, the subsequent tussle showered him in dangerous chemicals.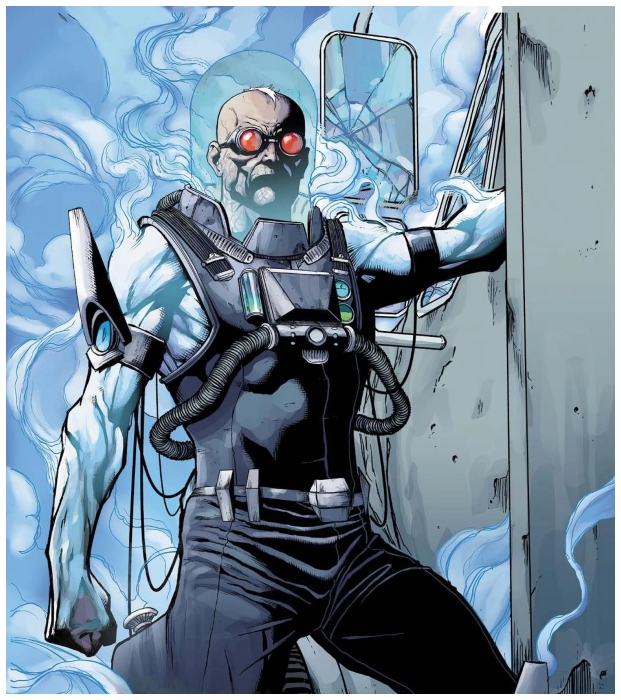 His skin turned pallid, he could only survive in sub-zero temperatures, and his mind got jumbled as a result of the chemicals. Fries designed a confinement suit to protect his body and increase his power.
Herr Starr
Herr Starr, the nemesis of Preacher protagonist Jesse Custer, was created by writer Garth Ennis and is one of the most colorful comic book villains of all time.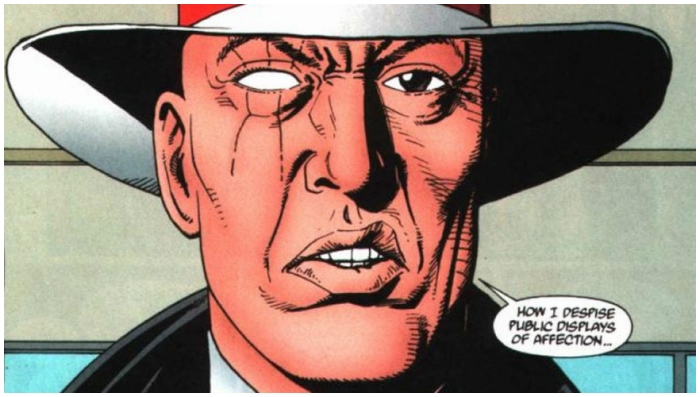 Starr, a former German special forces soldier, is assigned by the Grail to rescue Custer, but he has his own ideas. He aims to employ Custer in his own plot to depose the Grail's leadership.
Poison Ivy
Pamela Isley, a.k.a. Poison Ivy, originally appeared in Batman #181. Her blood is incredibly poisonous, but her pheromone aroma is absolutely enticing. Some villains target Batman's loved ones, but Poison Ivy targets Batman directly.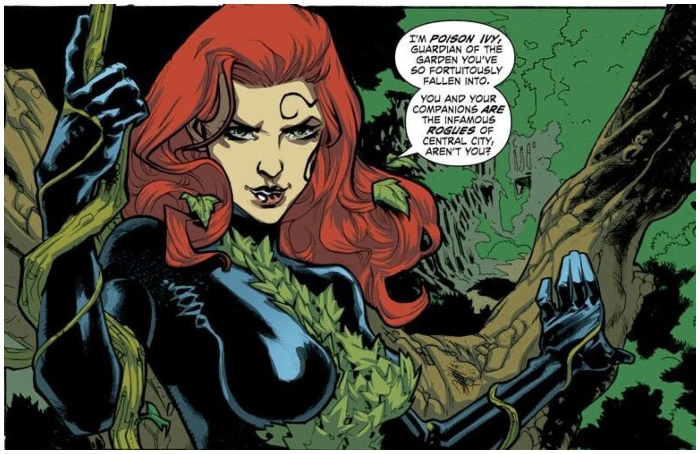 We can see why so many men are drawn to her since she is coy, sensual, and deadly. Her weapons and none other than the power of seduction and mind control.
The Leader
Samuel Stern was a chemical plant employee from Boise, Idaho.. One day, he was transferring radioactive materials. They burst and exposed Sterns to gamma radiation.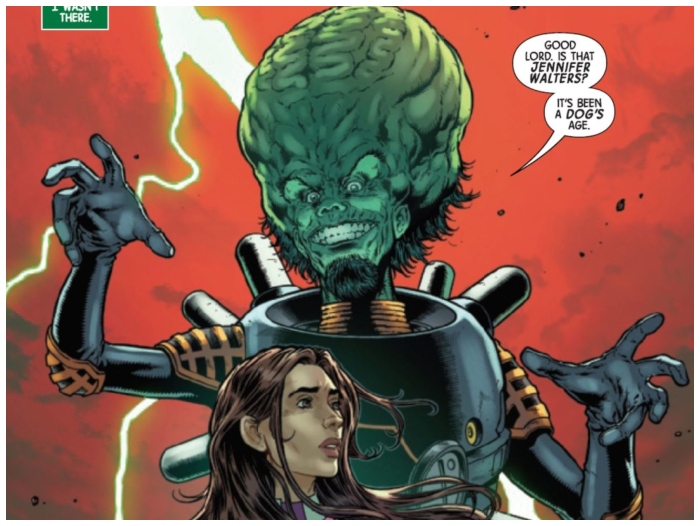 Following his recovery, he transformed into a green-skinned giant-brained genius known as The Leader, owing to a subconscious yearning to be as clever as his physicist brother Philip. Following the radiation, The Leader has a perfect memory, superhuman intelligence, and the ability to manipulate normal humans by simply touching them.
Lizard
Dr. Connors has extraordinary strength, speed, and agility as Lizard. He has the ability to scale walls, regrow limbs, and whip his tail at breakneck speed. All reptiles within a one-mile radius can be mentally controlled by him.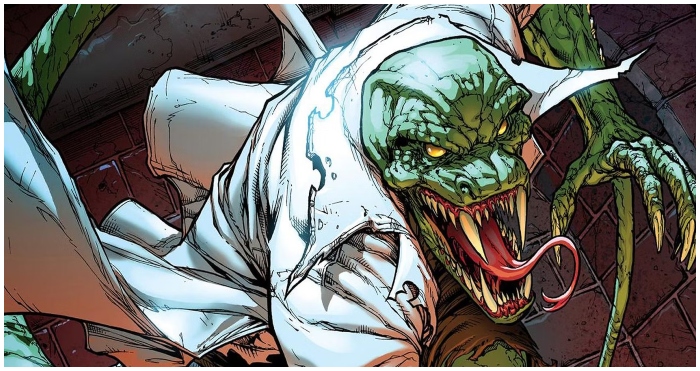 The man inside the beast is what makes Lizard so difficult to deal with. Peter Parker utilizes his technological prowess to transform him back into his friend Curt Connors on a regular basis.
Parasite
In the Superman comics, Parasite has appeared in a variety of incarnations. As his name implies, this DC supervillain can absorb energy, knowledge, and superpowers merely by touching another being. As you can expect, this makes him a tough opponent for the Man of Steel.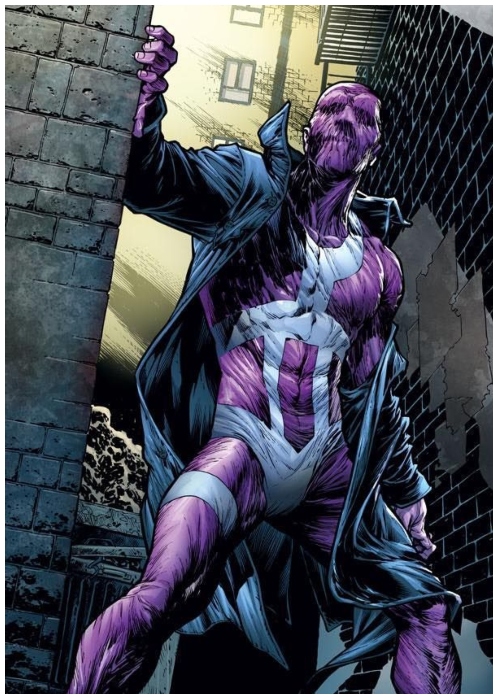 In his original Silver Age origin, he was a normal plant worker who was exposed to hazardous material and was converted into a purple-hued parasitic monster.
Amanda Waller
"The Wall" Amanda Waller is a formidable antagonist in the DC universe. Waller, who originally appears in Legends#1, is a Chicago widow who used her wits to get away from a difficult life in the Cabrini-Green housing projects, where both her daughters and husband were slain.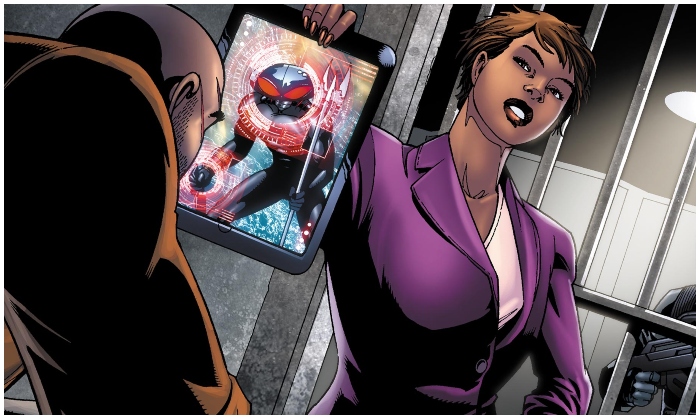 She majored in political science and went on to work as a legislative staffer.
Riddler
The Riddler is the quintessential "talking murderer." He can't just commit a crime; he needs to devise a complex plan in order to pull it off. His true purpose is to demonstrate the value of his superior intellect, which is why he's occasionally taken on less legally problematic tasks as well.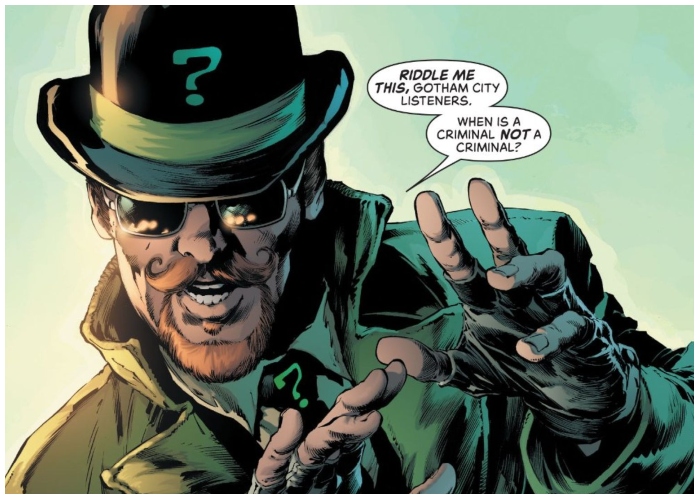 When it comes down to it, the Riddler is one of the few rogues who can match Batman's deductive and detecting abilities.
Scarecrow
Dr. Jonathan Crane is one of the most powerful and interesting Batman villains of all time. The Scarecrow is a no-brainer on this list because he can often bring the Dark Knight to his knees by producing hallucinations of his biggest traumas – his parents' murder, Jason Todd's death at the hands of the Joker, etc.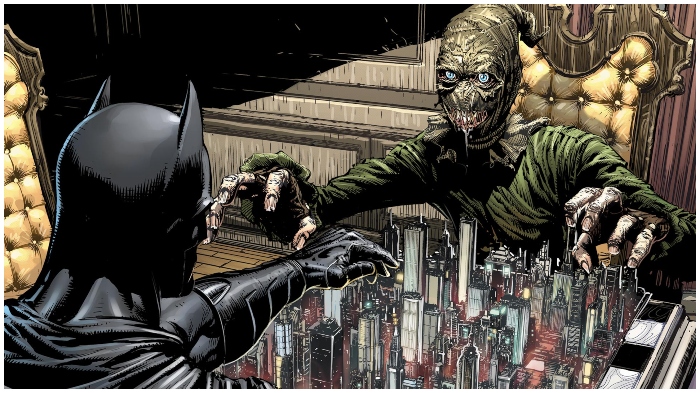 After all, he was instrumental in reviving the Batman cinematic franchise.
Hobgoblin
Because the authors wanted the Green Goblin back but didn't want Norman Osborn or Bart Hamilton to be involved, or for Harry Osborn to reprise the role, they opted to create a new figure from the Goblin lore.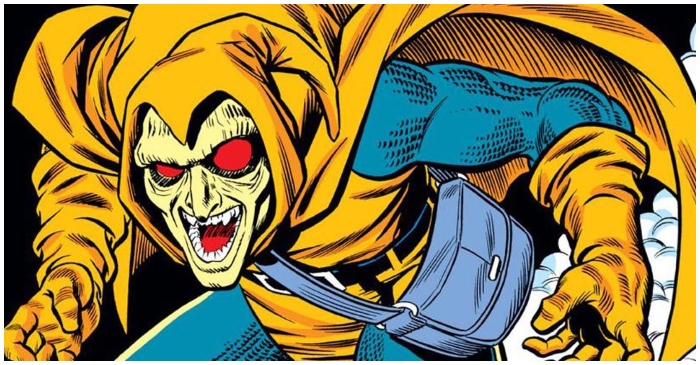 Roderick Kingsley was the initial iteration of Hobgoblin, with a hidden identity as complicated behind the scenes as it was on the comic pages. He became a billionaire fashion designer with underworld connections through illicit means.
Sebastian Shaw
Sebastian Hiram Shaw is the head of the Hellfire Club in New York, an exclusive secret club bent on global dominance.. After being a successful engineering student at Carnegie Mellon University, Shaw founded Shaw Industries and became a billionaire.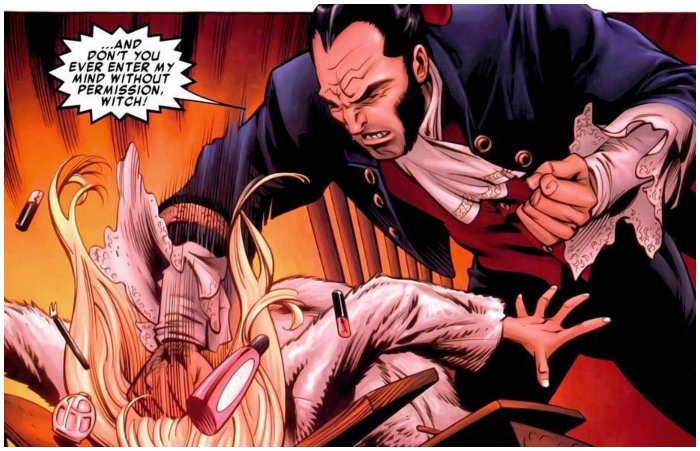 Shaw's mutant abilities include the ability to absorb kinetic energy, allowing him to gain strength. As a result, if you attack him, he will become more powerful.
Kraven the Hunter
Kraven, also known as Sergei Kravinoff, was a large game hunter who wanted to show to the world that he was the best hunter in the world by killing Spider-Man.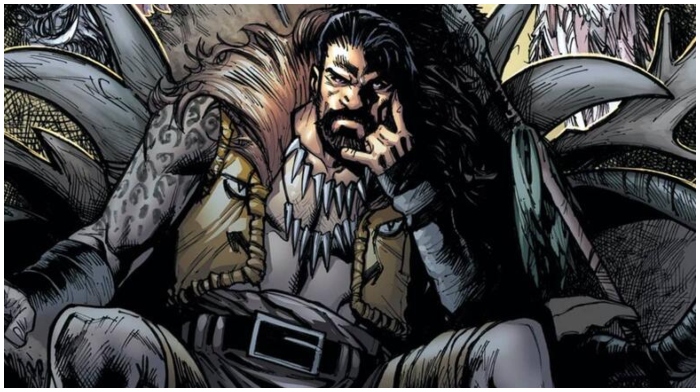 He preferred to take his prey down with his bare hands rather than utilizing weaponry. That may appear to be a fair fight, but he has plenty of practice and a magical jungle elixir for strength, speed, and game tracking on his side.
Metallo
Metallo is a human brain with a cybernetic body and a kryptonite heart who can absorb any mechanical or metal object and turn it into an extension of his exoskeleton.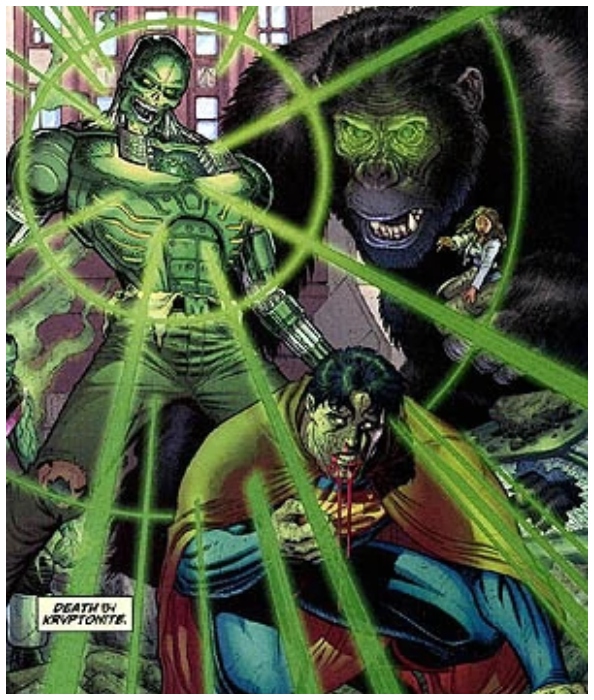 George Grant was the initial incarnation. Then there was John Corben, a journalist who was also a robber and a murderer. He built a kryptonite trap for Superman, but put the wrong metal in his power supply by accident.
Penguin
The Penguin, a "gentleman of crime," is one of the few Batman villains who has complete control over his actions. Cobblepot's eccentric personality caused him to be shunned by his upper-crust family, an experience that led him to a life of crime, which he enjoys.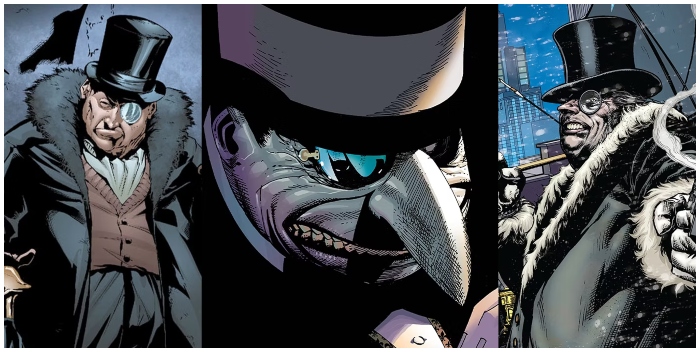 Penguin is a skilled strategist who employs his considerable intellect, wit, and fortune to take advantage of every circumstance. And he does it in his own unique style.
Cassandra Nova
Cassandra Nova didn't have a body when she was born. So, in order to solve the situation, she planned to clone Charles Xavier's DNA and become his twin sister. They grew up together in the womb, all happy-go-lucky until X felt her malicious ideas.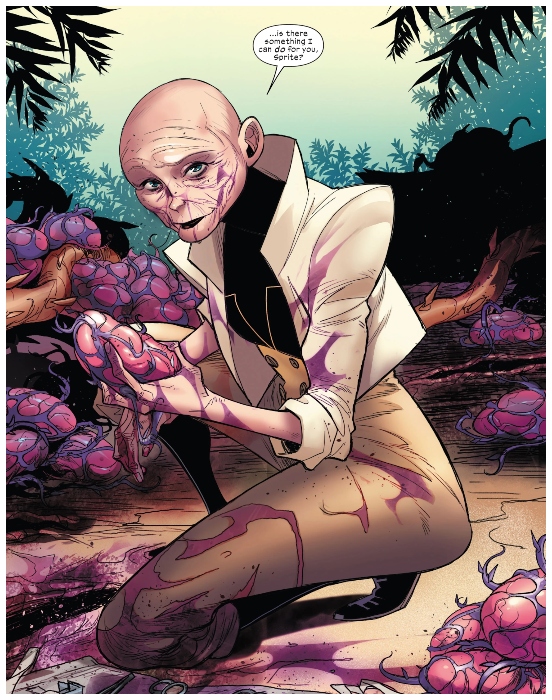 He tried to murder her, but she resurrected as cell matter and clung to a sewer wall for years, physically reconstructing and impersonating humans.
Harley Quinn
Despite the fact that she's a character from the classic Batman: The Animated Series, she appears to have been present since the beginning of the Joker's détente with the Batman.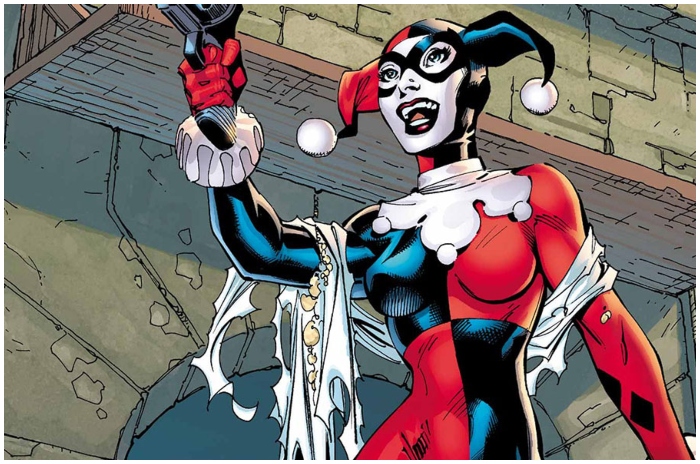 The fact that Harley transformed a respectable supporting part on a TV show into a canon-worthy DC fixture is a testament to her villainy and attractiveness. Her impending role in Gotham City Sirens, alongside Poison Ivy, demonstrates our eagerness to invest in Harley.
Sabretooth
She is not the most powerful rogue in Batman's fue gallery, nor is she the most nefarious. She is, however, quick to turn on the craziness, and even faster to please her Mr. J.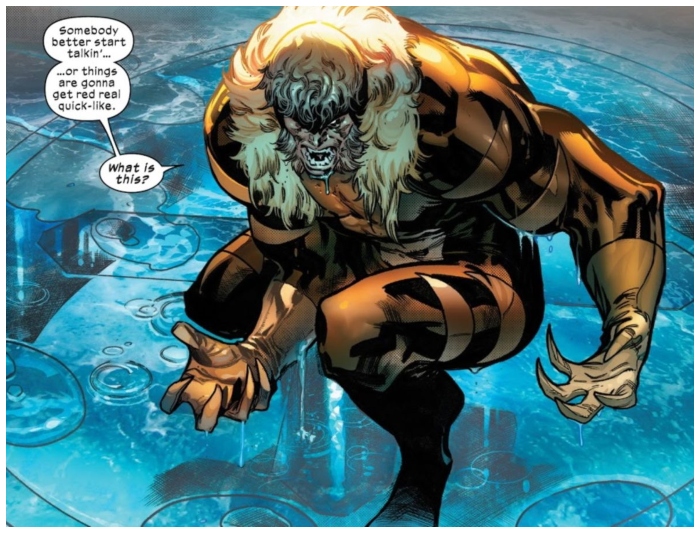 That combination alone makes her a continual menace and an important aspect of Batman's narrative, more so than any other Animated Series original character. She has a wild, beastly appearance, which honors her name,
Deadshot
Despite several tales attempting to place greater responsibility on Harley Quinn, she is most at ease in the role of the Joker's misunderstood number two. We never get tired of Harley's pranks and disputes since she works best in modest to moderate volumes.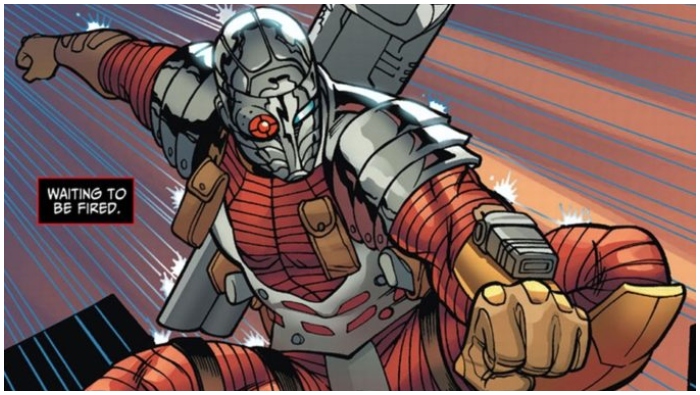 That is a lot of praise for a character that did not start out as a Batman staple but will undoubtedly become one in the future.
Talia Al Ghul
Talia's backstory has never been emphasized enough in relation to her crucial part in the Batman mythos. What matters is that she is Ra's Al Ghul's daughter, and she is head over heels in love with Batman.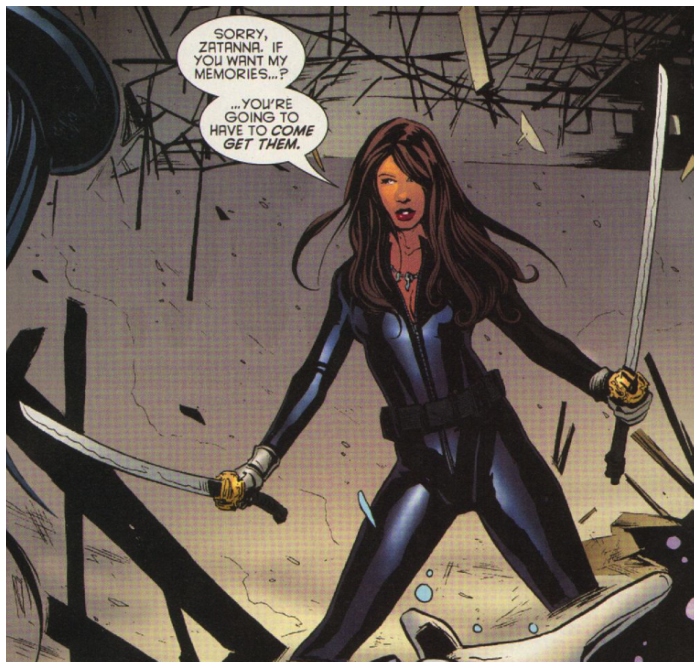 Talia al Ghul is the leader of the famed League of Assassins, but she's more sophisticated than your typical villain. Her aims are usually pure, even if her tactics are not.
Mongul
Mongul is someone you should avoid at all costs. He's also a brute whose ego is only matched by his brute strength.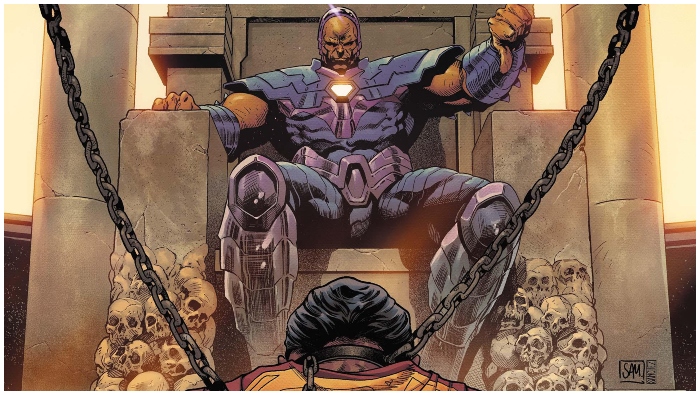 Mongul has fought with Superman and slaughtered his way to detente rather than absolute victory, always seeking to get his hands on a super weapon of some type, whether it is War World or a planet-destroying death ray. Superman has been a regular opponent of his.
Baron Zemo II
Baron Heinrich Zemo 's son, Helmut J. Zemo followed in his father' s footsteps and became a supervillain. He was furious when he heard Captain America was coming out of retirement, having started his career as an engineer.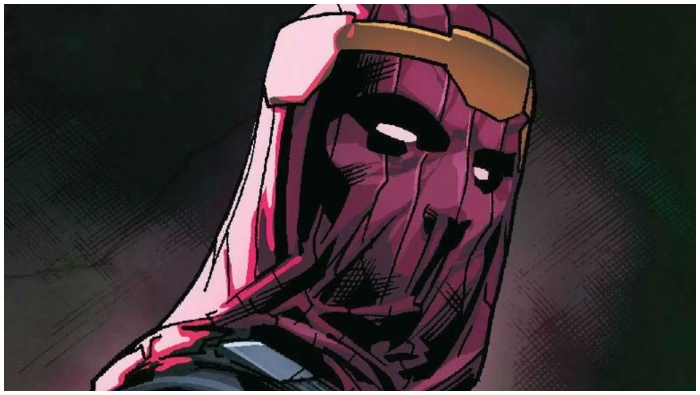 What made him so enraged? Captain America, on the other hand, had killed his father in a way. Zemo is known for being a genius, skilled in combat and is an excellent marksman.
Shredder
Shredder, also known as Oroku Saki, is the Teenage Mutant Ninja Turtles' and their rat-master Splinter's arch-nemesis. Shredder is the commander of the Foot Clan, a dangerous clan of warriors and assassins involved in organized crime.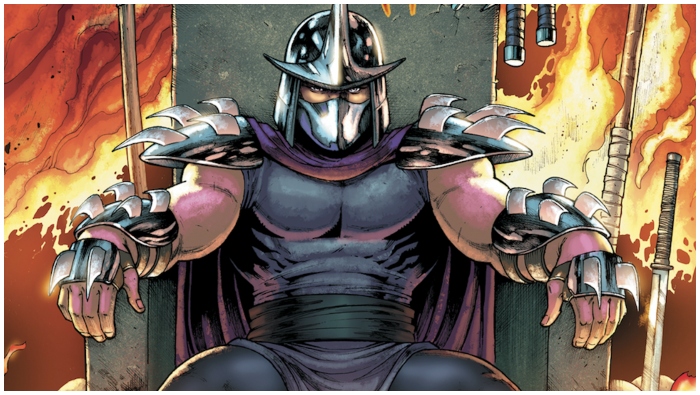 He's a master of Ninjutsu. Shredder wears samurai-style armor with metal plaques on his shoulders, forearms, hands, and shins for a classic aesthetic. Shredder's face is hidden under a metal mask, except for his eyes.
Sentinel
The Sentinels, giant, powerful robots, are possibly the most terrifying embodiment of hatred for Mutants – devices designed to hunt down anyone born differently.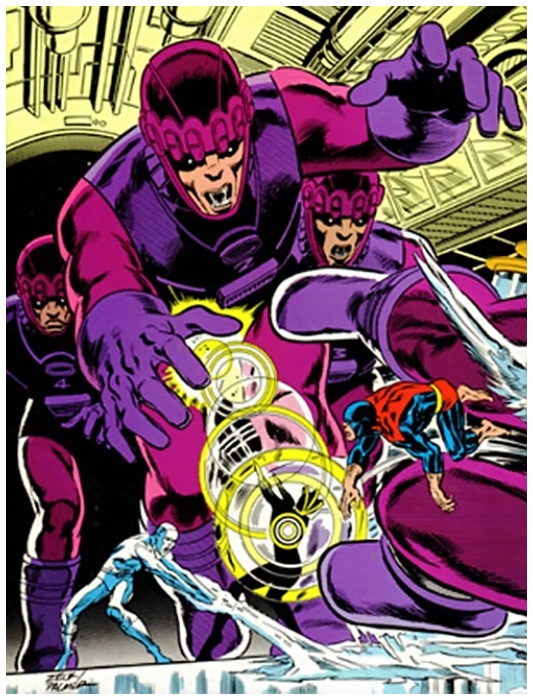 The Sentinels felt that the best way to protect mankind was to govern over it from the beginning, and this attitude was tested in the classic "Days of Future Past" narrative. Though they're mostly known for their uniformity and lack of individuality.
Zoom
Hunter Zolomon's transformation from unhappy adolescent to Wally West's friend and colleague to Zoom is both heartbreaking and unavoidable. It only took a very strong, extremely breaking push from Gorilla Grodd to help him become Zoom.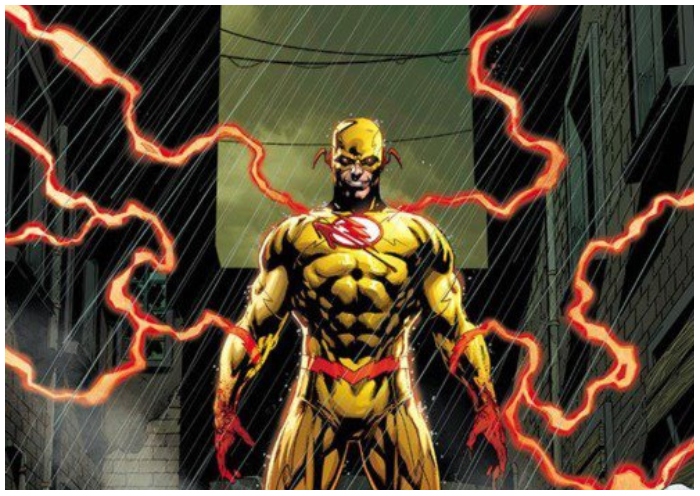 Hunter was paralyzed from the waist down after an accident, but he was able to go past his physical limitations. He used his newfound abilities to exact vengeance on Wally West for refusing to assist him when he needed him the most.
Vandal Savage
Because of his longevity, Savage has grown into a formidable antagonist in the DC Universe. His ruthlessness is matched only by his intelligence; a tactician who comes close to Luthor's supreme brain.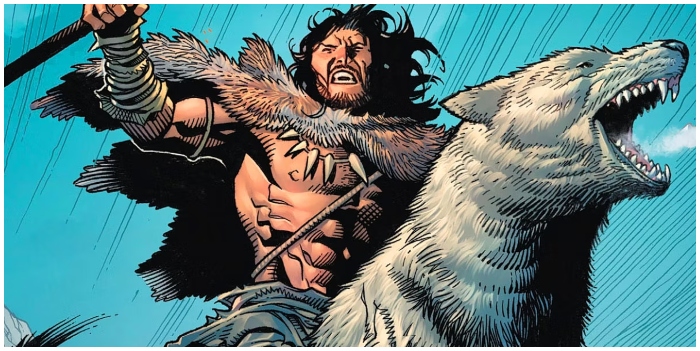 Savage found time to travel through time and attack the legacies and blood links of numerous Golden Age superheroes between becoming a founding member of the Injustice Society and the events of Final Crisis.
Gorilla Grodd
After he and his tribe were exposed to a space-rock (an alien spacecraft in the character's retconned backstory) that crashed into the African forest, Grodd was given remarkable intelligence and formidable psychic talents.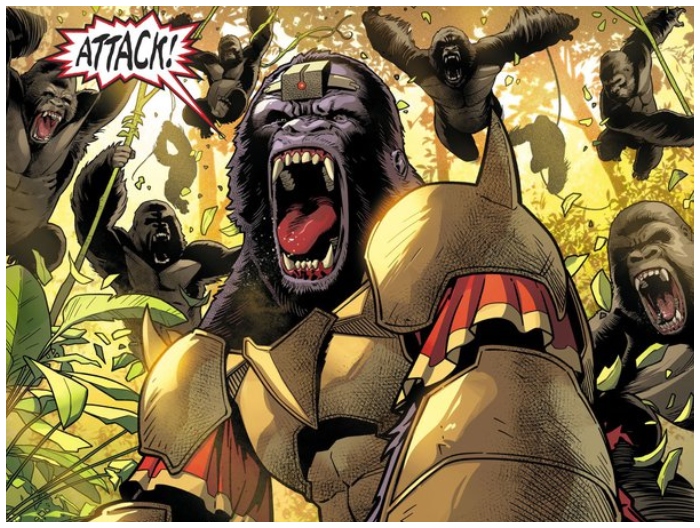 Grodd's desire for power places him against Solovar, the utopian Gorilla City's ape ruler. Grodd has become increasingly ferocious over time. He ravages the African city of Kinshasa (see JLA Classified #103) and eats many of the citizens in a particularly horrible episode.