Dogs are one of the best pets for senior citizens to have. Not only do they come in all different shapes and sizes, but they are easy to look after if trained well. Choosing the perfect dog breed can be tough, but there are a few key items that can help.
First, do you live in a house or an apartment? The size of your home, and your mobility will help to determine how big a dog should be. Smaller dogs make great choices for seniors, because they can sit in a lap, and be taken outside without any fuss. Bigger dogs, like Great Danes, can be very strong, and require a lot of exercise. It's best to avoid dogs that need to be walked regularly, if you have some mobility issues, like needing a walker or a wheelchair.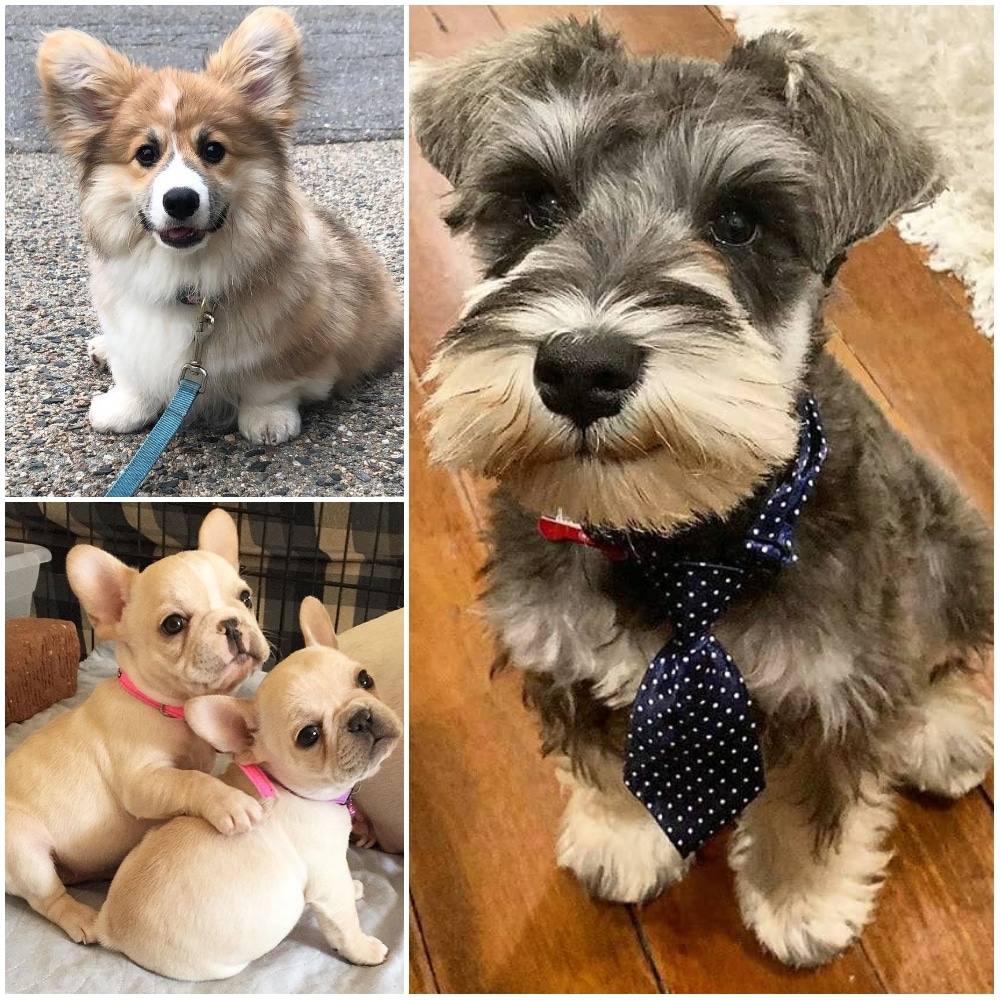 There are a ton of amazing options when it comes to dog breeds for seniors, and to aid in the search for the perfect breed, we have put together a handy list. Keep scrolling to find out about some of the most adorable dog breeds that love to cuddle, and some that are easy to train. You may want to train a dog to help out with some tasks around the home, like turning lights on and off, or pushing emergency buttons. That means you need a very intelligent breed.
The Cocker Spaniel
The cocker spaniel has been one of the most popular breeds in North America and Europe for decades. They are a smaller breed, with long fluffy fur, and a sunny disposition. British monarchs loved cocker spaniels, as they were known as lap dogs. Now, families tend to select the breed as they get on well with children, and don't require that much exercise.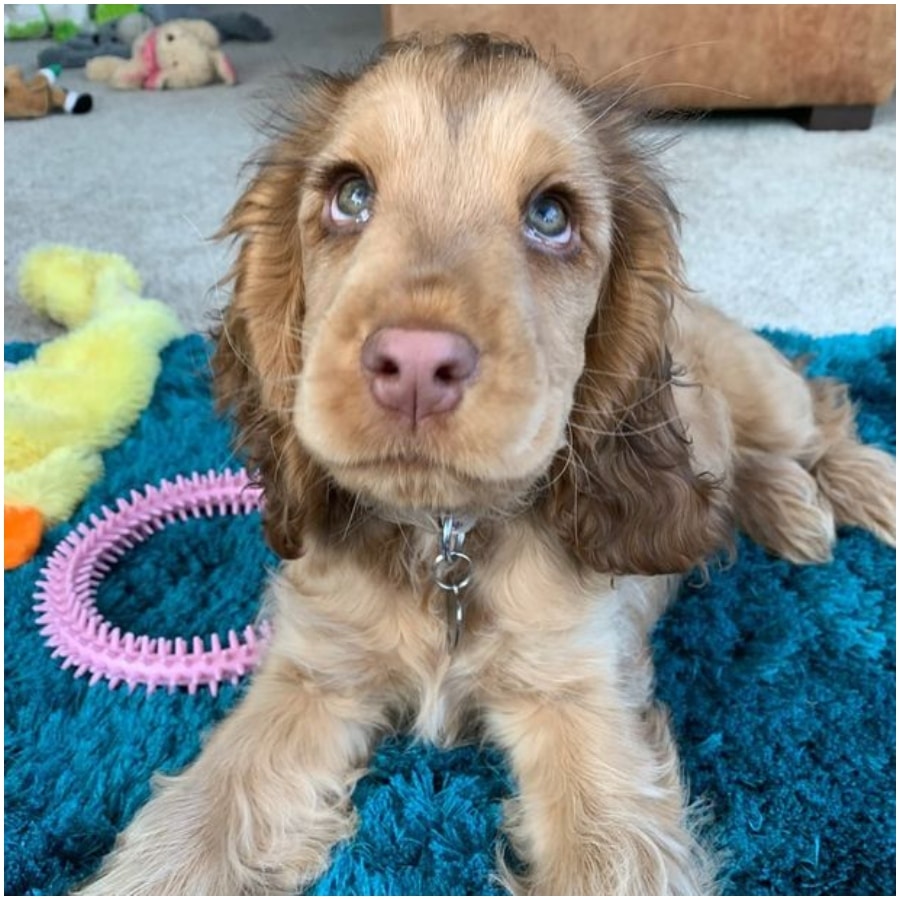 They are a good companion dog for seniors who live in apartments, as they don't need a lot of space like a larger breed. They do shed, which seniors with allergies should be mindful of.
Schipperke
Schipperkes are little black balls of fur that love sniffing around apartments and curling up with their owners. They tend to be quite bouncy, but they are very good at entertaining themselves, which means you can give them a toy and they will keep themselves busy. As well, they don't tend to weigh more than 15 pounds which makes them very portable.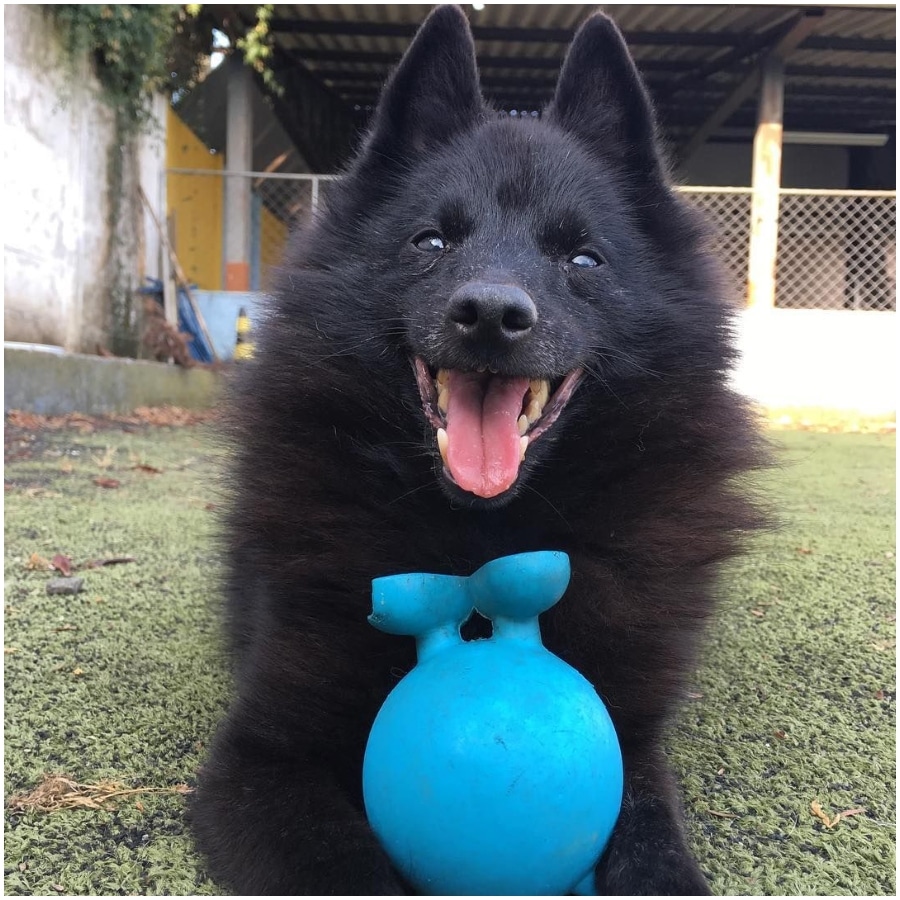 One thing to be aware of is that these little guys tend to be quite headstrong, which means they need to be trained as puppies to follow basic commands. This can be done by a senior, or the puppy can be enrolled in training classes.
Bulldog
Bulldogs are known for their unique faces, and lolling tongues. Originally from Great Britain, this breed was known for being a working dog, and was used to bait bulls at farms. While they are pretty heavy dogs, weighing around 40 pounds they make great companions.
Their short hair means that they don't shed very much, and their smaller size makes them a good fit for apartments. On top of that, they tend to have docile temperaments and enjoy cold weather. However, they don't live as long as some other breeds, due to some of the health conditions they have, such as problems breathing.
Miniature Schnauzer
Toy breeds are perfect for the senior that wants a dog that can easily fit in their bags and are easy to pick up. The miniature schnauzer is a nice breed for this, and they have adorable mustachioed faces. In general, schnauzers are incredibly intelligent, and are very easy to train. The miniature variety weighs about 10 pounds, and enjoys following their owners around the park.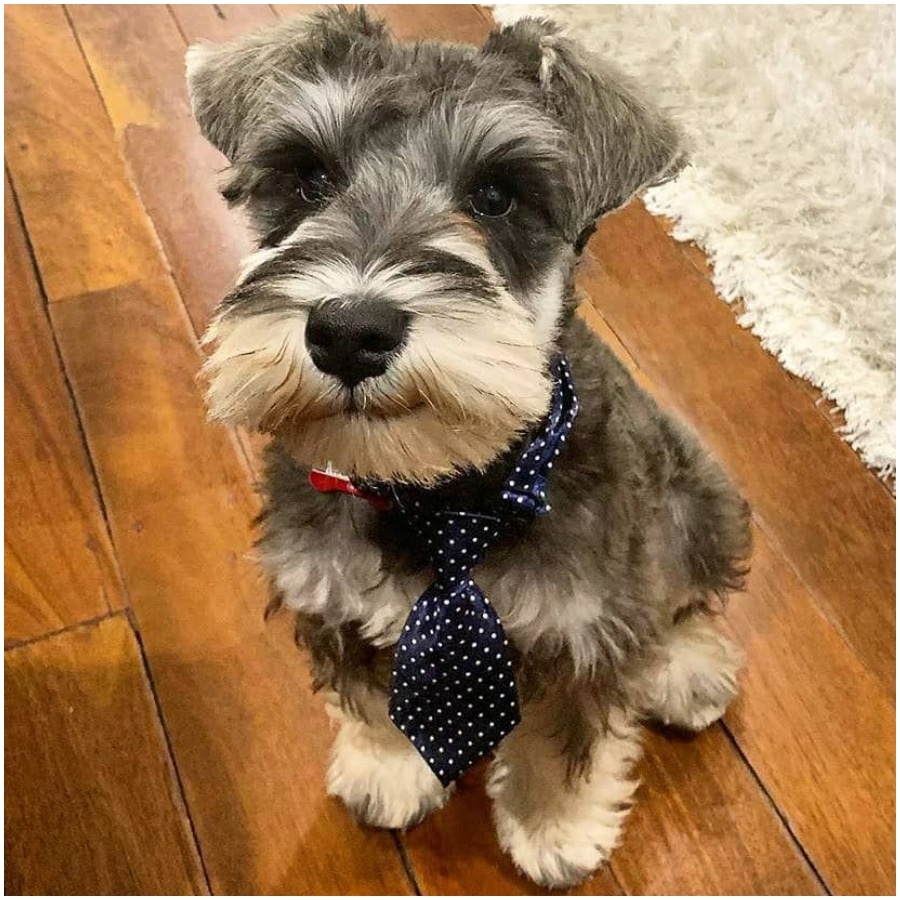 One of their favorite things to do is to zip around a park, while their owner watches them. If you enjoy spending time outdoors, and going for long walks then a miniature schnauzer is the dog for you.
Lhasa Apso
Lhasa Apsos are one of the most beautiful dogs on this list. They were originally bred in Tibet, and even though they have long hair, they don't tend to shed as much as some other breeds. Lhasa apsos love to cuddle with their owners, and are known for their loving nature.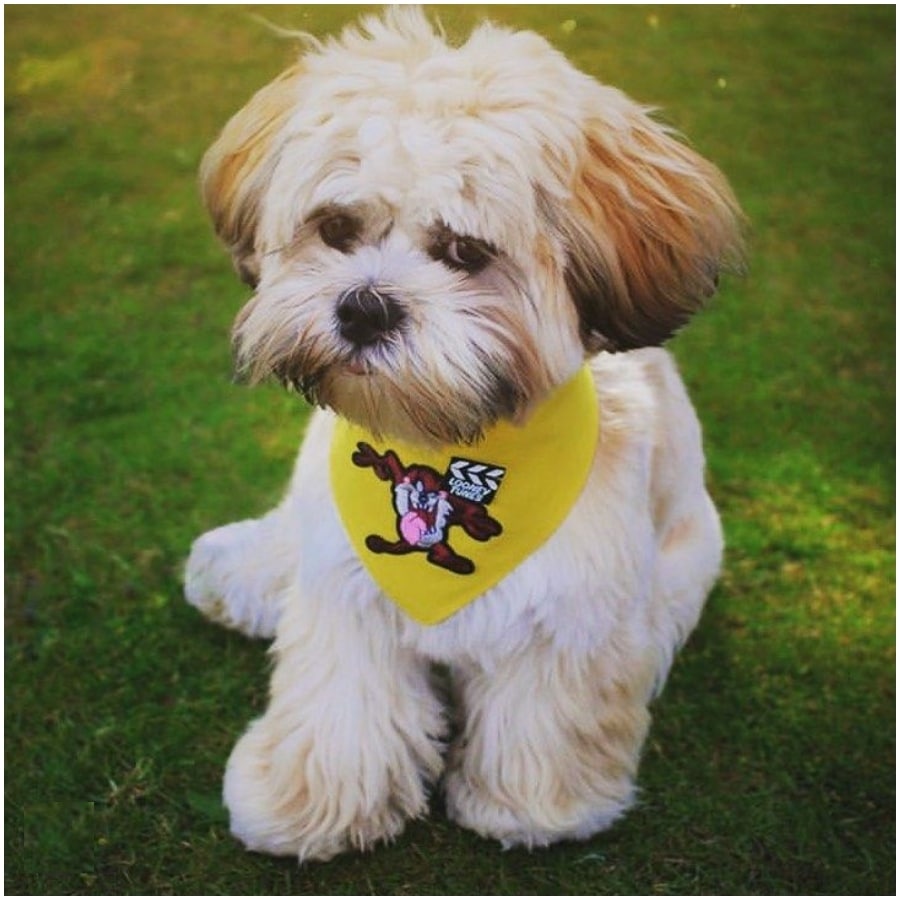 However, because they have long coats they do require regular trips to the groomers, otherwise they can end up with mats. The cost of grooming should be considered.
Brussels Griffon
Working dogs aren't necessarily big dogs, which the Brussels Griffon proves. These little dogs, that are just under a foot tall, were once used to sniff out rats, and prevent them from getting into barns and homes.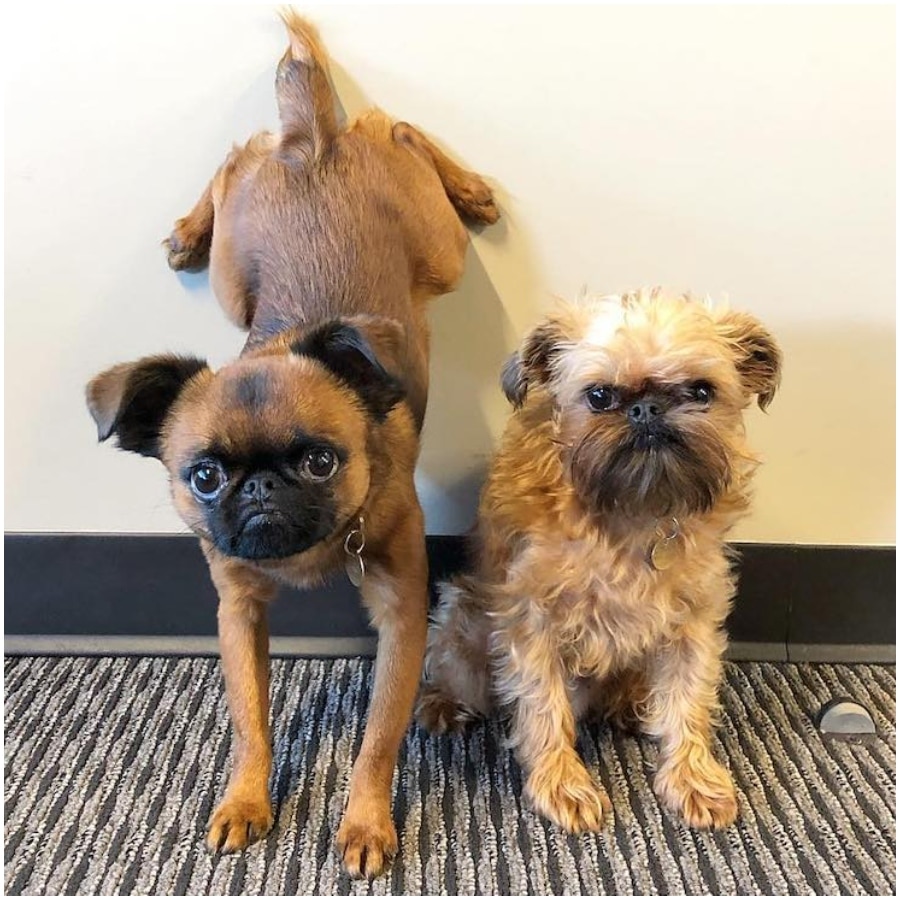 Their small size and keen sense of smell helped with this. As a companion for seniors, they are pretty perfect. They're small, and they prefer adults to children which makes them good dogs to keep in retirement communities.
Labrador Retriever
Labrador retrievers are beautiful black and yellow mid-sized dogs that love swimming. They actually have webbed paws, which is one of the reasons they make such great water dogs.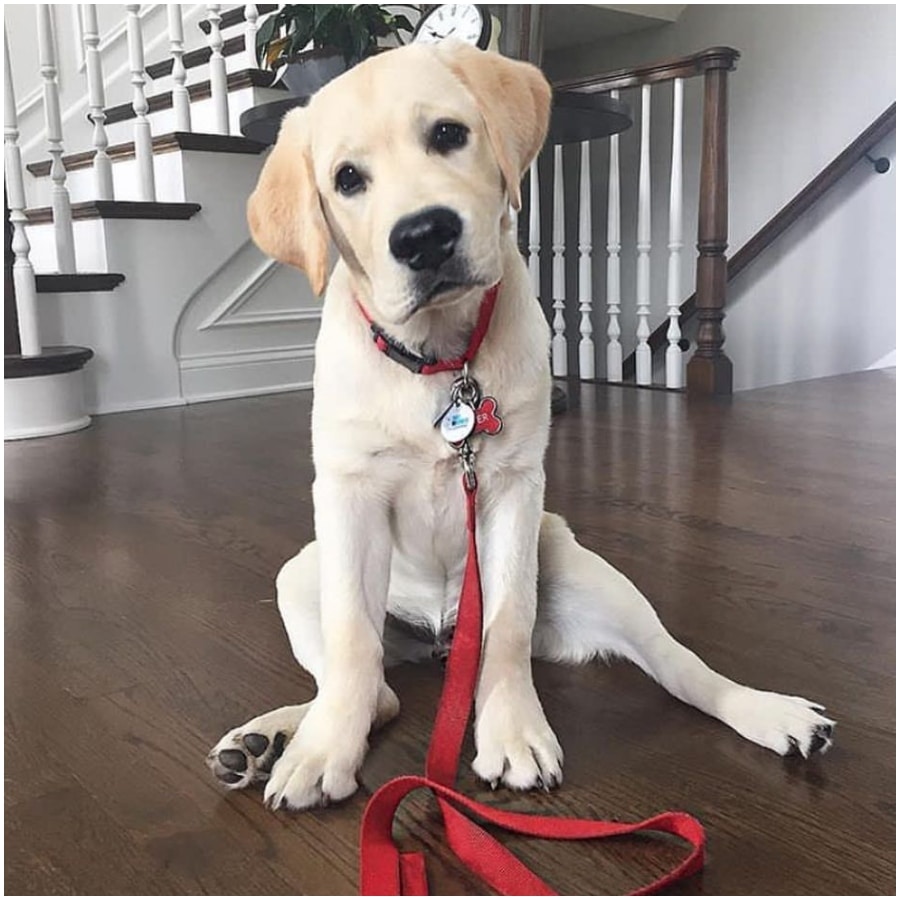 Seniors who live close to a body of water, and have room for a bigger dog will love adding a lab to their home. As well, labs love to guard and if any trespassers come across your land they will quickly alert you, and head off to investigate.
West Highland White Terrier
The West Highland White Terrier, known by the name 'Westie' is an adorable little white dog, known for their rambunctious personalities. As they are pretty small dogs, weighing around 20 pounds, they don't need a ton of space to feel secure.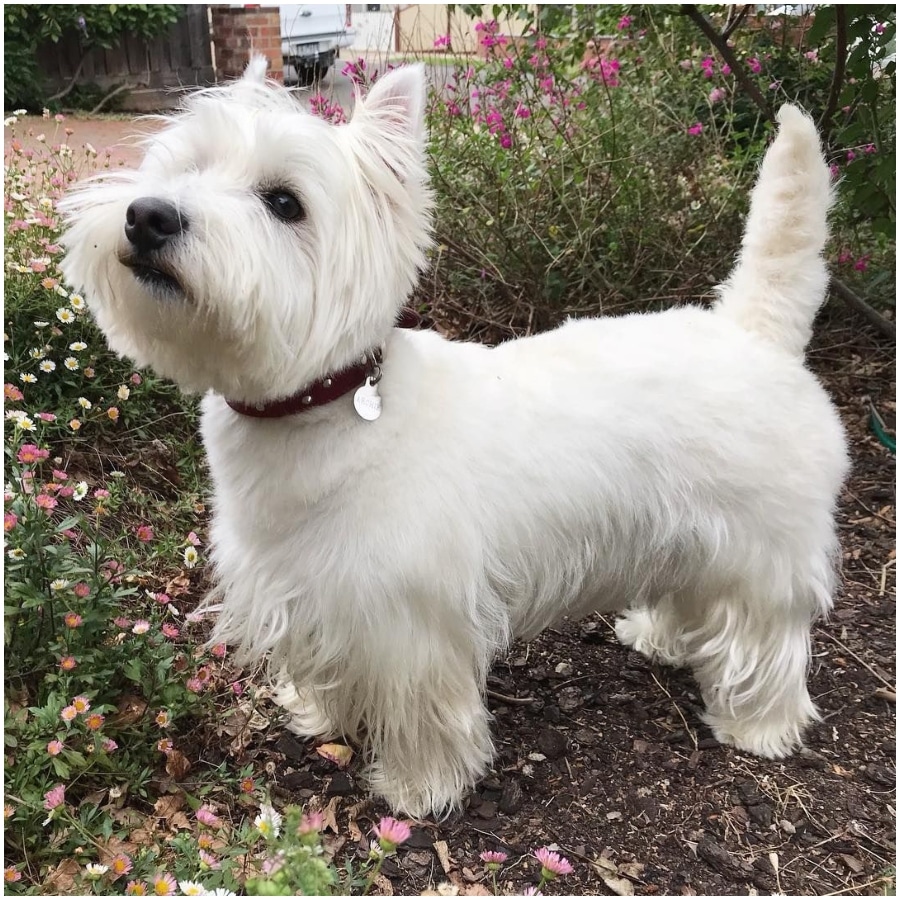 Westies are little balls of energy, and love going for walks, and running around the dog park. Their white hair can get pretty dirty, so they do need regular grooming appointments, which can be pricey.
Pomeranian
Pomeranians have been a favorite with seniors for years. Not only are they the perfect lap dog, but they are incredibly easy to care for. These little guys are happy going for short jaunts around their yard, and spending quality time with their loved ones.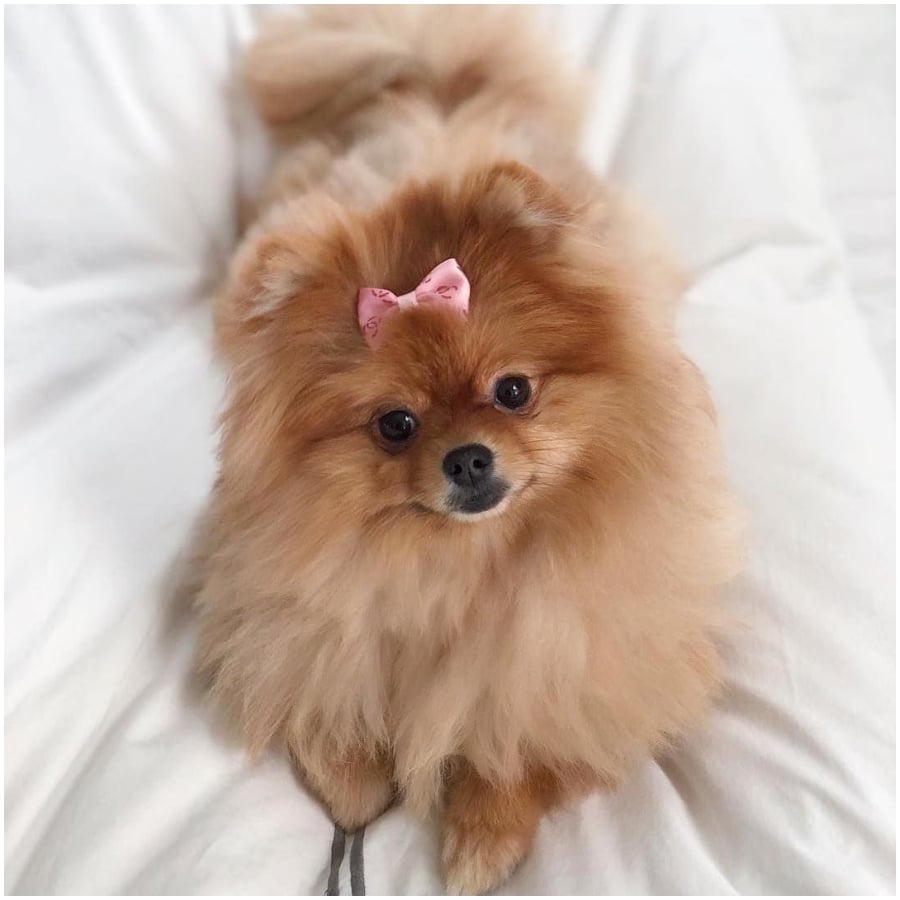 They're not that active, and tend to spend more time yipping rather than running around. That fluffy coat does need some brushing though, or fur will be all over the place.
Scottish Terrier
Scottish Terriers, or 'Scotties' are very similar to westies, just with one major difference – their black coats. Unlike the westies though, scotties have a very stubborn personality. They don't like to listen to commands, and prefer to do whatever they want.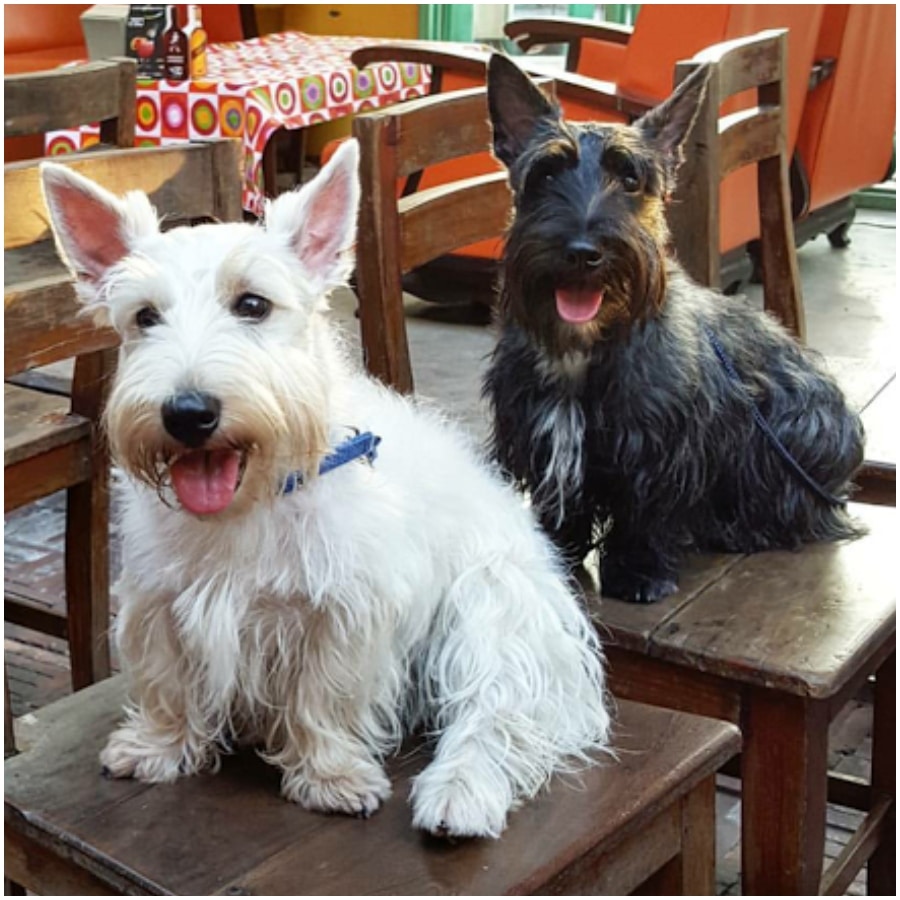 Sometimes that means listening to their owners, and sometimes it doesn't. As scotties require a lot of training, only seniors who have owned dogs before should consider selecting this breed.
Maltese
The little white Maltese has to be one of the most popular breeds for seniors in the entire world. These little guys are the ultimate lapdog, and love bonding with their owners. Malteses don't tend to weigh more than 7 pounds, which makes them great for seniors who may not be the strongest.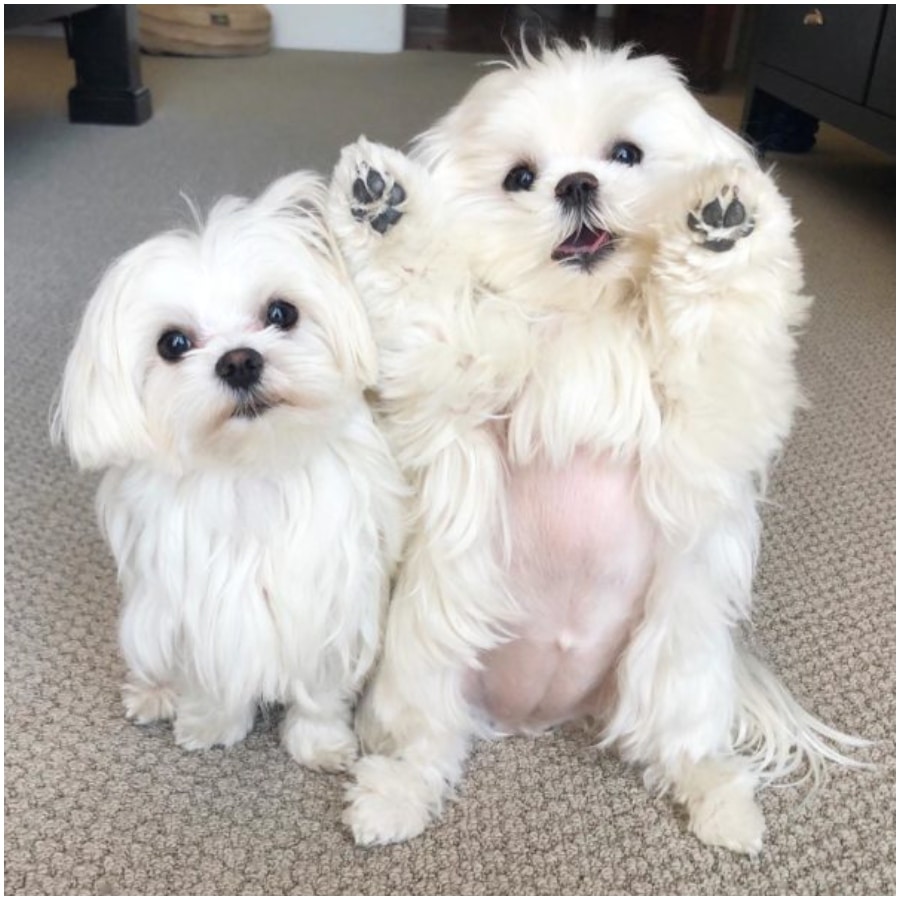 Their fur is also hypoallergenic, which means someone with allergies can own one of these little dogs and not worry about sneezing.
Greyhound
Greyhounds may not seem like a traditional breed for seniors, but they do have some traits which makes them desirable. While they are bigger dogs, weighing around 60 pounds they tend to be very calm and quiet dogs.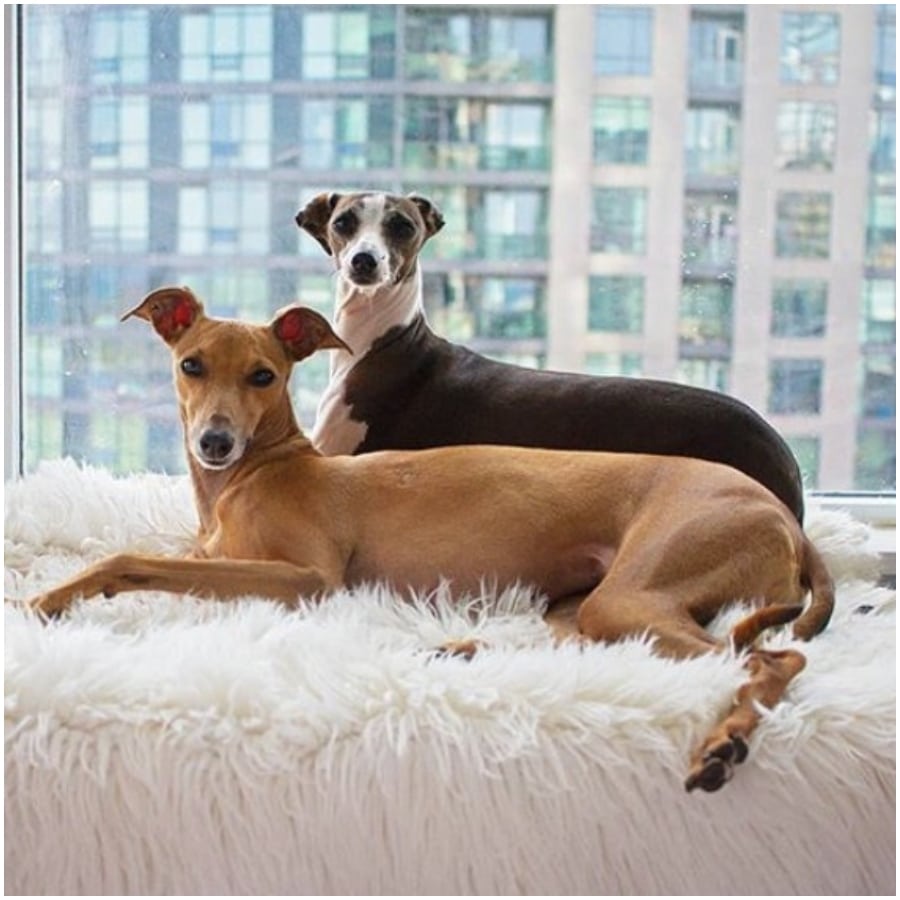 They enjoy going for slow walks, even though they can run at high speeds, and simply lazing about on their dog beds. In terms of grooming, they have very short coats which means that you won't have to worry about tons of fur collecting in the corners of your room.
Shih Tzu
Good things come in small packages, and that is very true for the Shih Tzu. Originally, shih tzus were bred in China, and only royalty was allowed to own them. They would often be featured in historical paintings, and given a place of honor.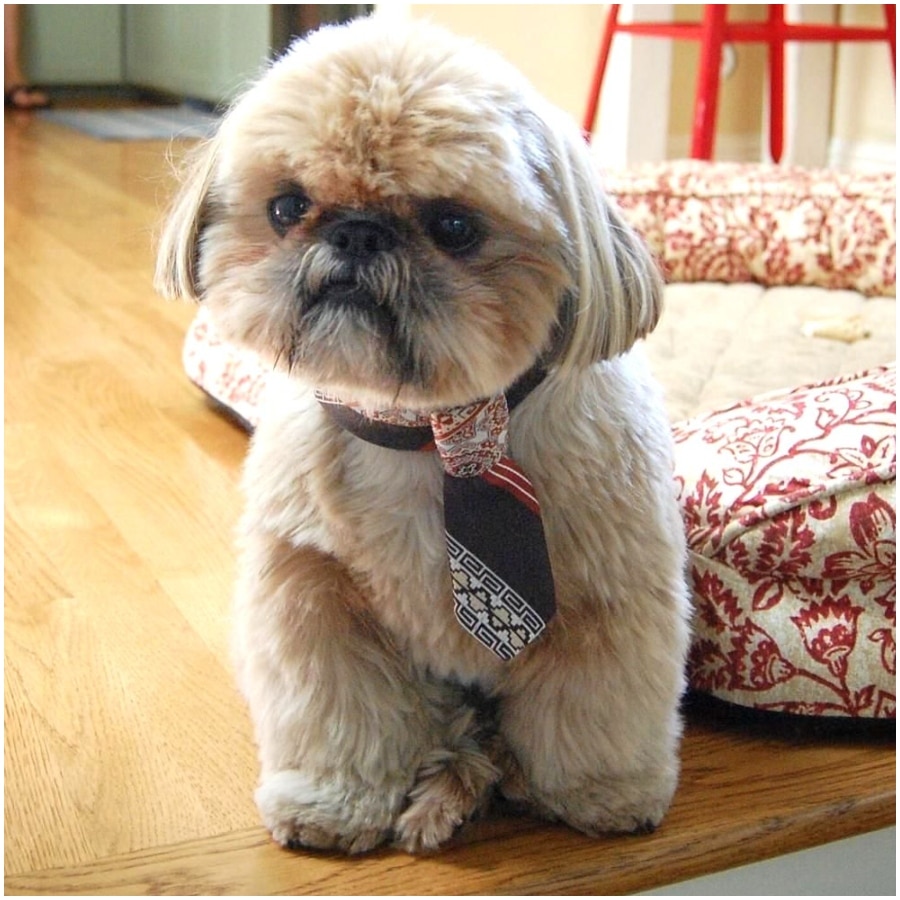 As they are used to being cherished, shih tzus love to be groomed and be made to feel like the center of attention. One of their favorite things is relaxing on the couch, and watching some television with their owners.
Dachshund
Dachshunds are known for their long bodies, and short legs. Most often, they are described as being 'weiner dogs' for their hotdog like bodies. In the past, these dogs would go into badger setts, and force them out to help hunters catch them.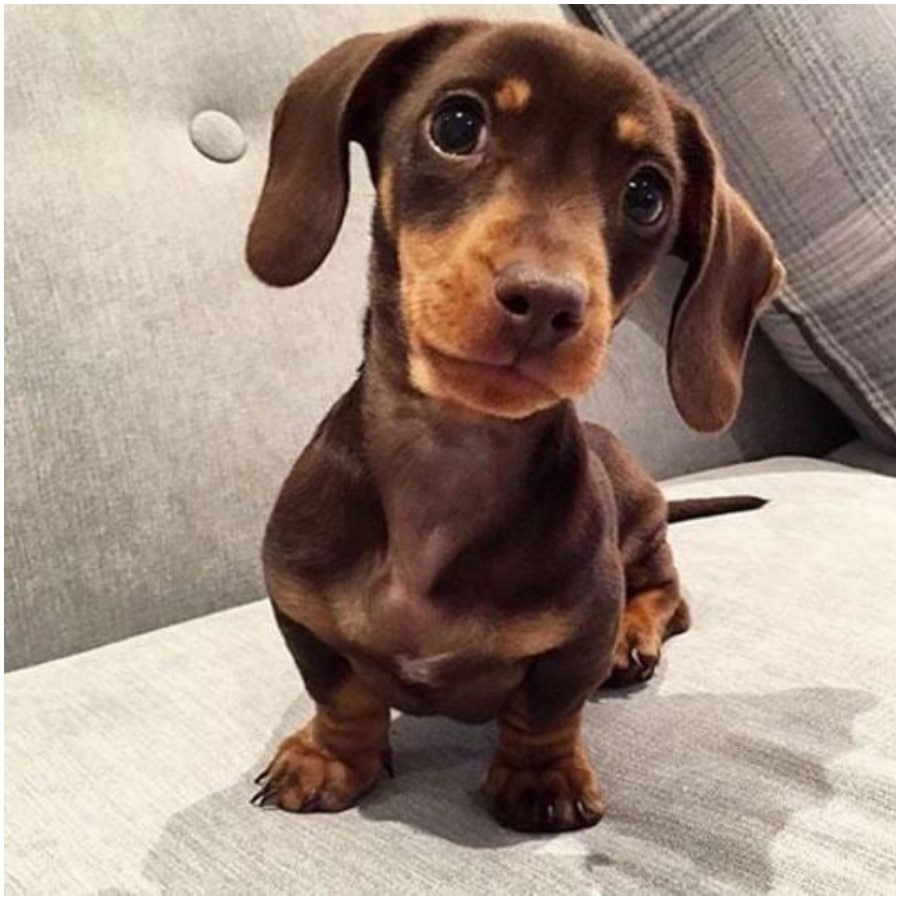 Now, they are very much family dogs, and make excellent companions for seniors. They don't get much bigger than 30 pounds, and love flopping on the couch after a long day of doing nothing.
Cavalier King Charles Spaniel
The Cavalier King Charles Spaniel is the cousin to the cocker spaniel, but is on the smaller side. Seniors around the world have loved this breed for its sweet nature, soft fur, and adorable faces.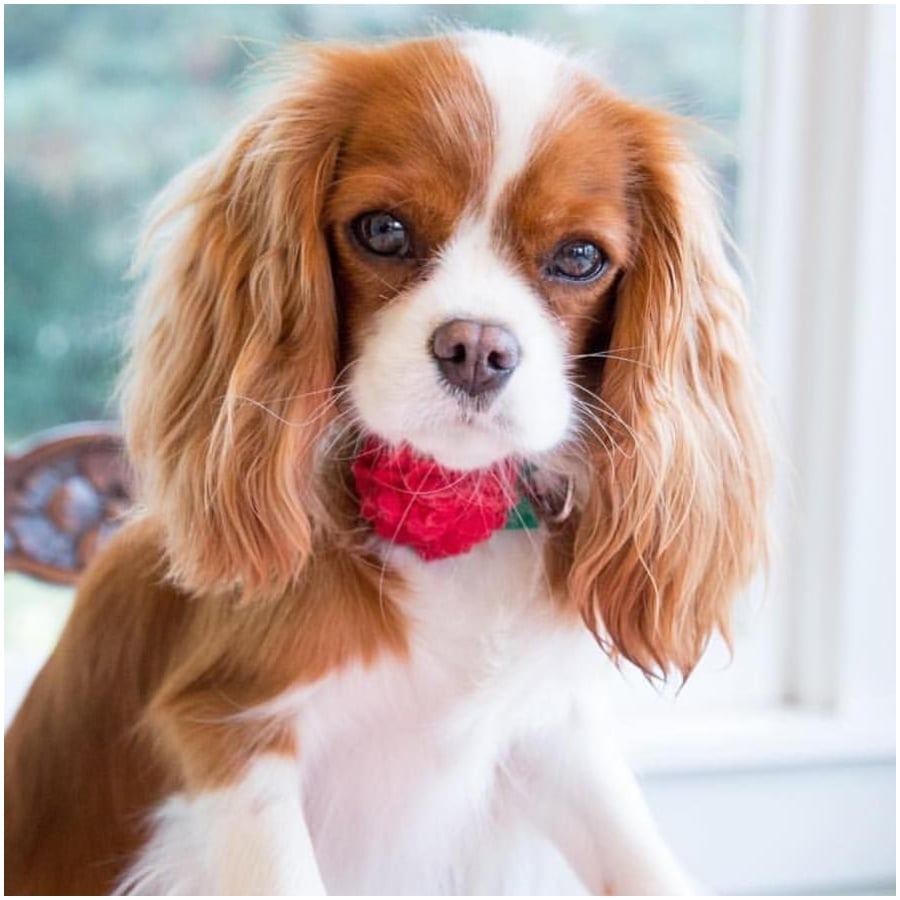 They do have a few health conditions which need to be addressed, such as regular ear cleaning to prevent ear infections. King Charles spaniels love to eat, which means owners need to be mindful of their diets.
Boston Terrier
Boston Terriers are one of the most inquisitive breeds on this list. Like cats, the boston terrier is always curious, and loves peeking at its owner to see what they are doing. They are also known for being very good at agility, because they are bouncy by nature.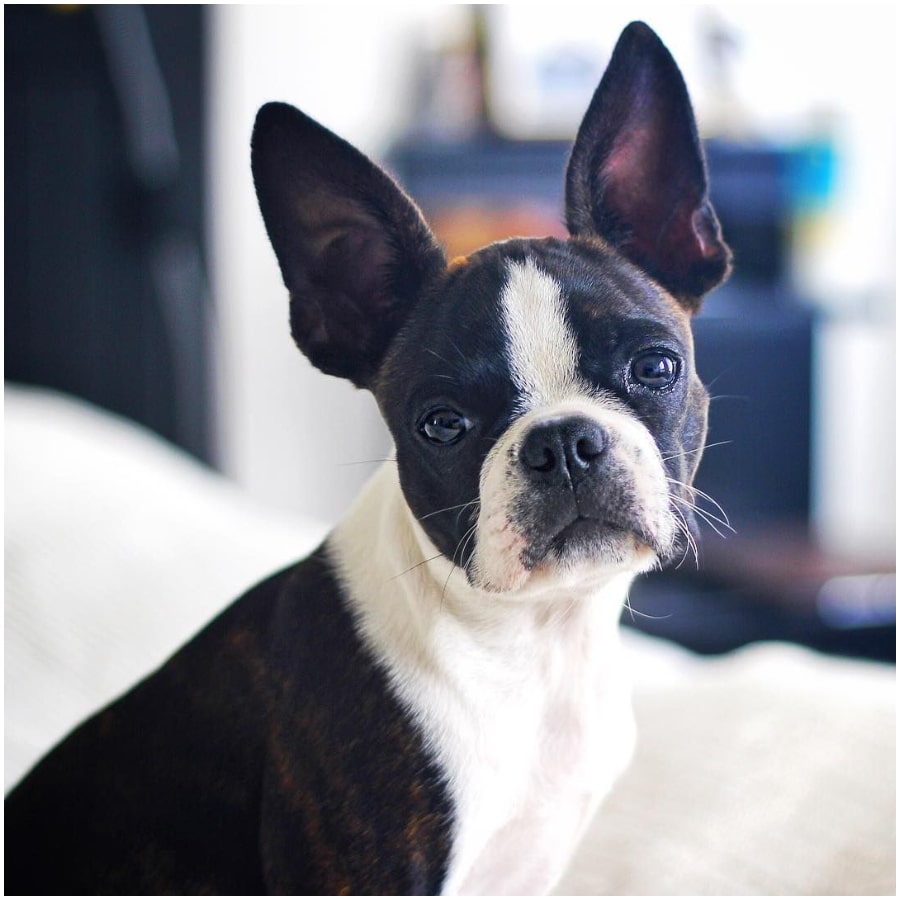 As smaller dogs, they can be a good pick for active seniors who want a canine friend who loves running around with them.
Basset Hound
Basset Hounds are very recognizable, first and foremost for their long ears that flop down on either side of their head. Originally, they were used as hunting dogs as they have an incredibly keen sense of smell.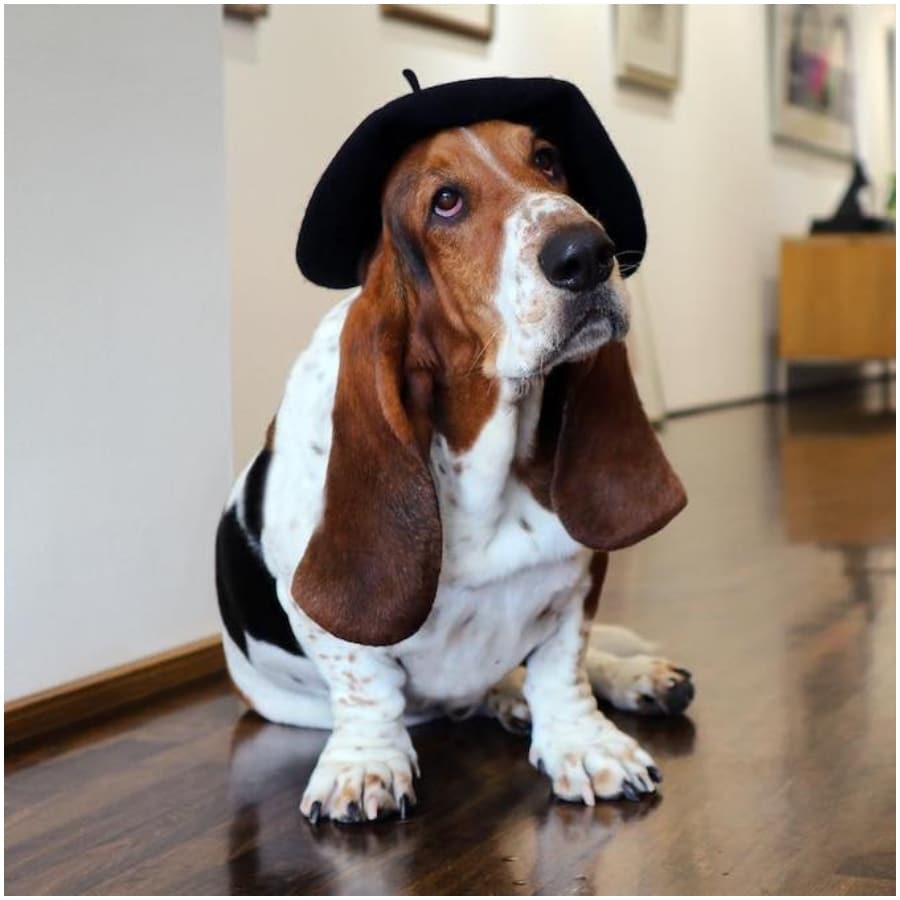 When these hounds are busy sniffing around, they spend their time sleeping. This makes them a very good canine companion for seniors, but as they like to sleep, they do need to have their food intake monitored. They can get a bit on the tubby side.
Havanese
As the name might suggest, the Havanese is originally from Havana, Cuba. In the 1800s, the rich and titled of Cuba loved having a Havanese on their lap. The Havanese has since become a well-known breed for seniors, because they love cuddling and have hypoallergenic fur.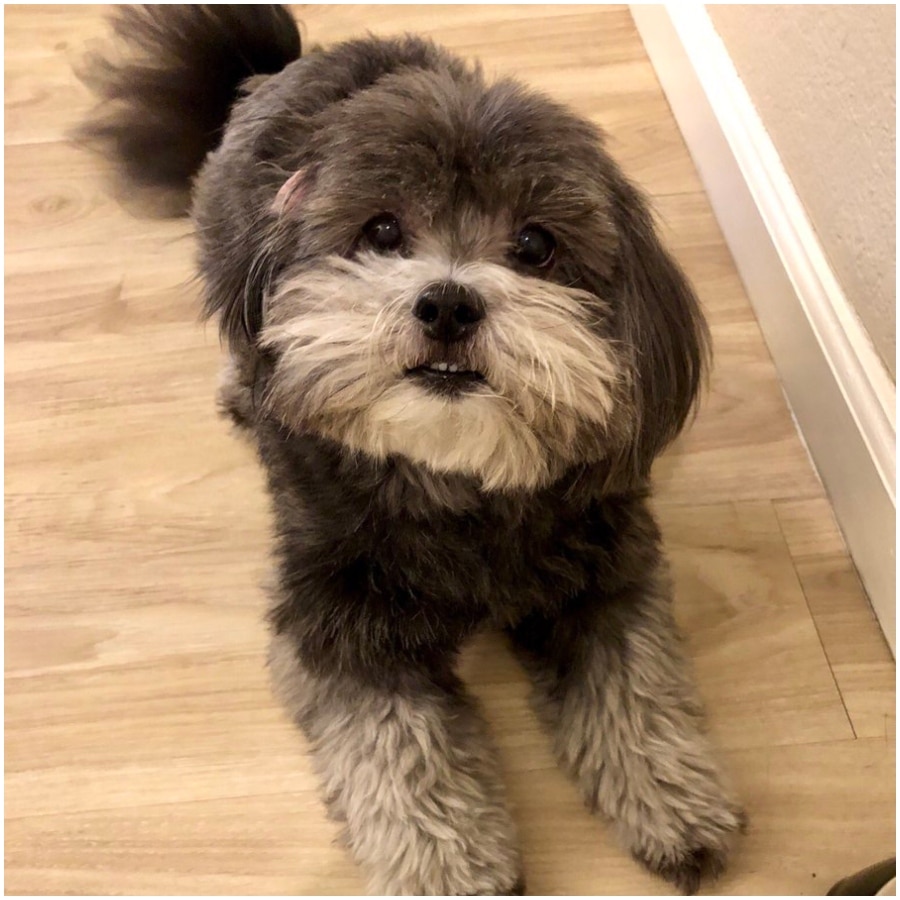 While they love cuddling, they do suffer from separation anxiety when left alone for too long. This is a breed that needs an owner who is home a lot.
French Bulldog
The French Bulldog has one of the sweetest faces out there. This breed is known for their soulful eyes, and scrunched up noses. While they are adorable, those scrunched up noses have led to a few health problems, primarily related to breathing.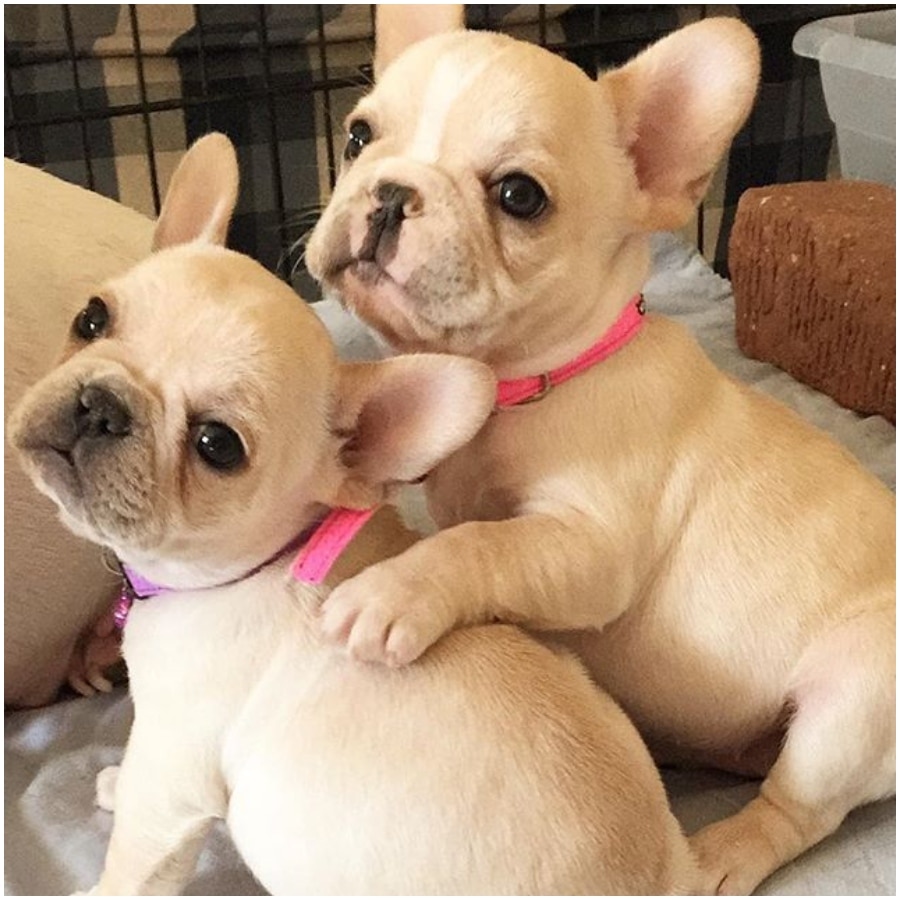 However, Frenchies don't need a lot of exercise which makes them the perfect companion for seniors who lead more sedentary lives. These little guys will bring a smile to anyone's face.
Bichon Frise
Another popular breed for seniors is the Bichon Frise. This small white dog is known for its hypoallergenic coat, and the appearance of looking like a teddy bear. You might think these dogs don't have a lot of energy, but they certainly do.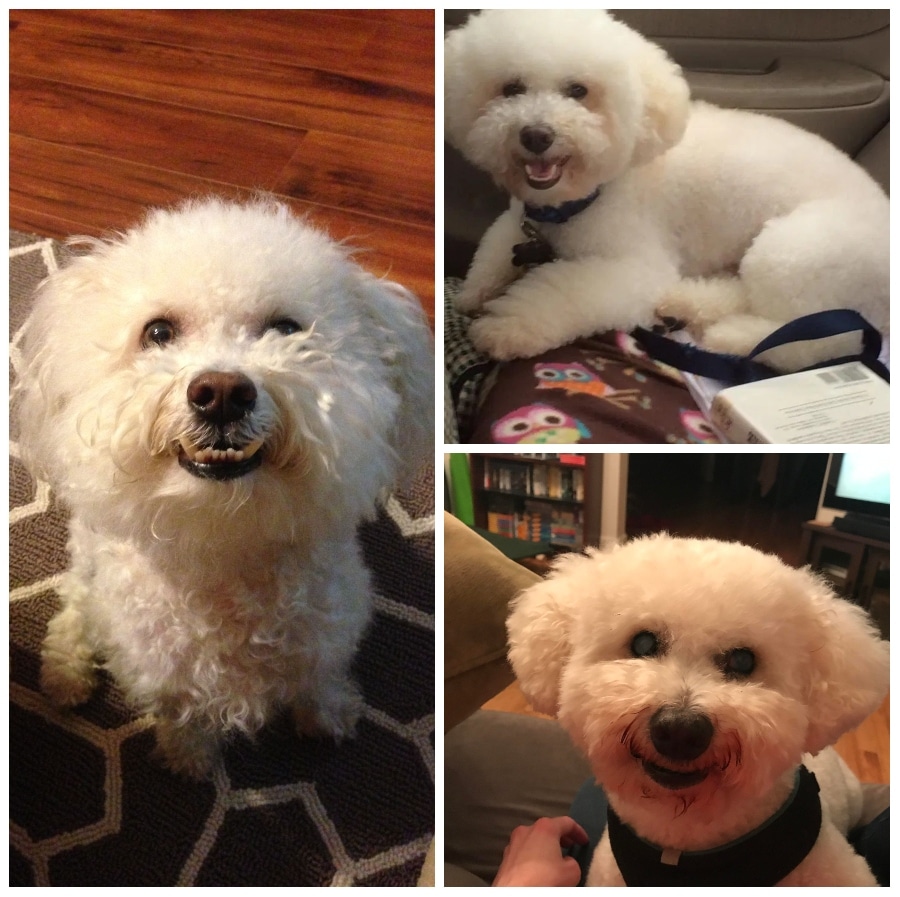 They have almost a boundless amount of energy, which means they need to be walked regularly. If you choose one of these, make sure to always have a toy to throw.
Pug
Another adorable breed is the pug. These tan and black dogs, with the smushed in faces, and curled tails makes them look slightly like the dog version of a piglet. Like a lot of the dogs on this list, pugs were first bred in China and then traded throughout the centuries.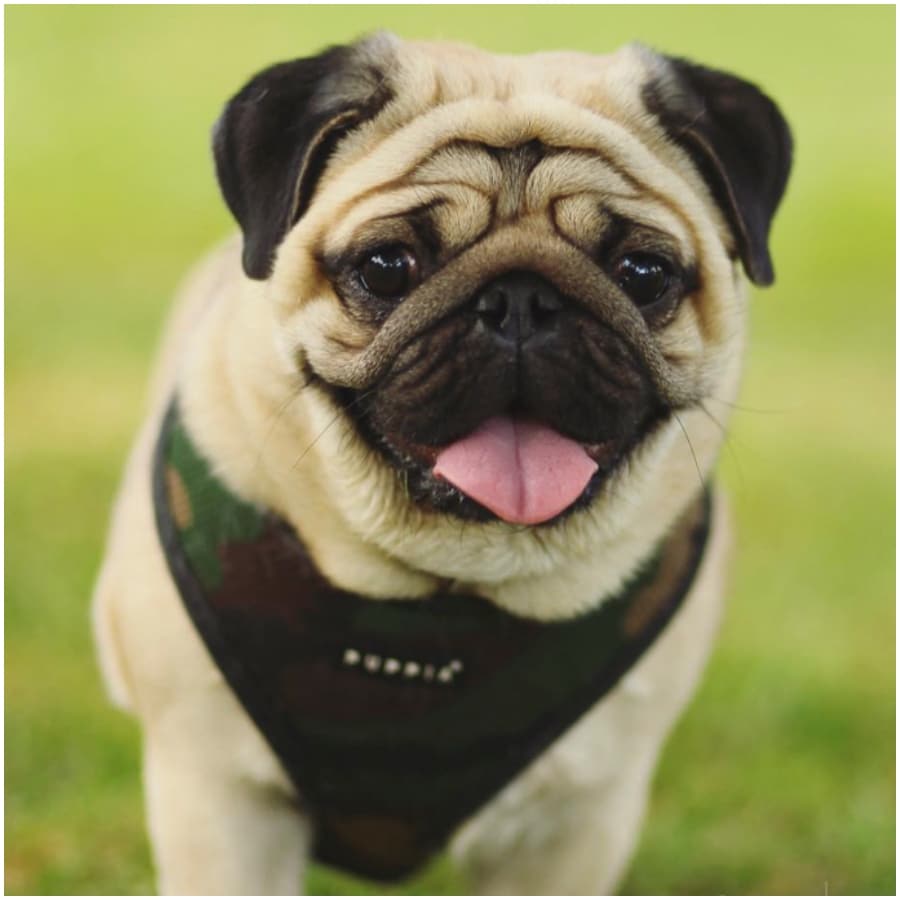 Now, they are one of the most popular dog breeds in North America. They make good companions, but as they are not hypoallergenic they may not be a good breed for people with allergies.
Japanese Chin
While many dogs were originally bred for royalty, the Japanese Chin wasn't bred for just any royalty. They were bred for emperors. If you look at old paintings from the time, and ceramics, chances are you will see a Japanese Chin on some of them.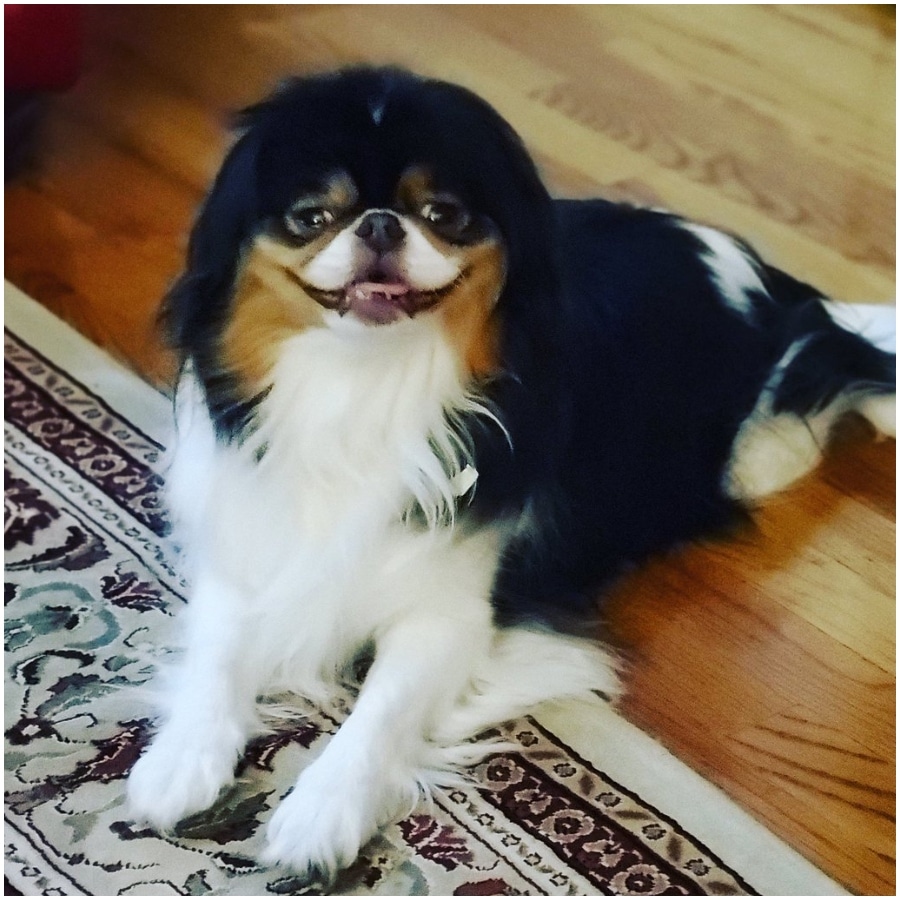 Chin's are good for seniors because of their small size, but also for their intelligence. They can be rather independent, which means training them is a must if you get a puppy.
Poodle
Poodles come in literally every size, but the toy versions are the best size for seniors. Over the years, poodles have been considered to be dogs for the rich and famous, but now they are crossbred with other breeds, which has made them more accessible.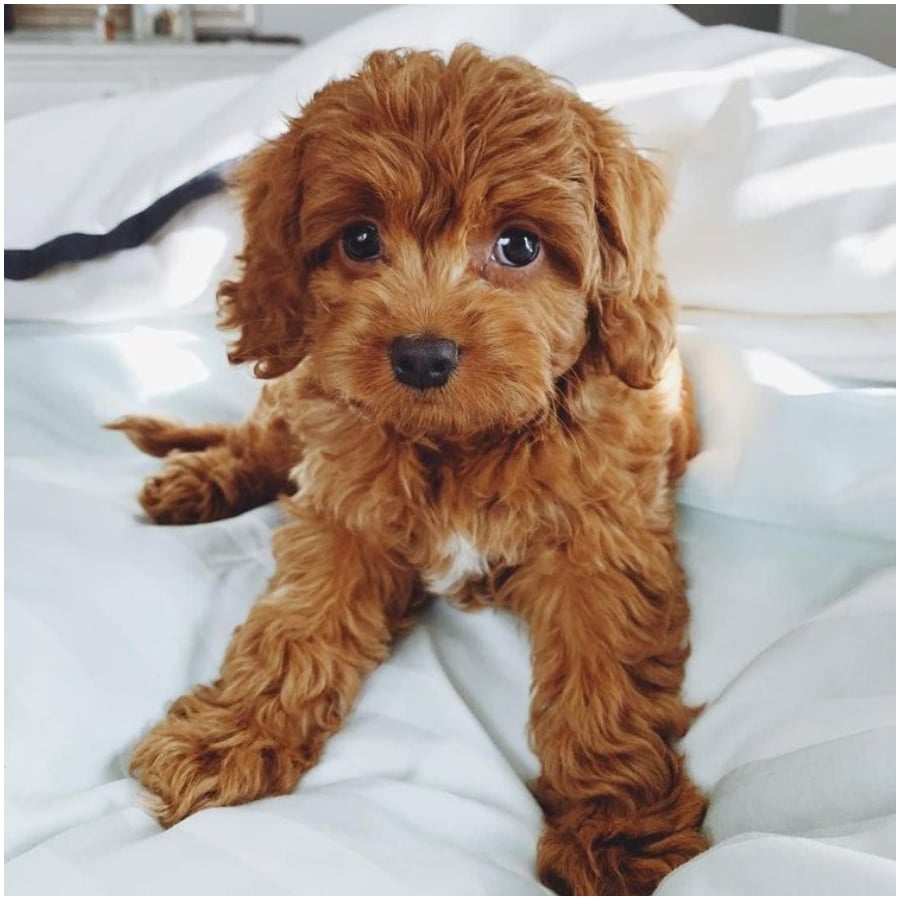 Poodles make excellent companions for seniors that live in apartments. Just be mindful that poodles require regular grooming, and cannot be left alone or they get a bit sad.
Yorkshire Terrier
Like the westies and the scotties, the Yorkshire Terrier is known by the nickname, 'Yorkie.' This breed is one of the smallest on this list, and some of them can even fit inside a tea cup. They weigh under seven pounds, and love being carried around in purses.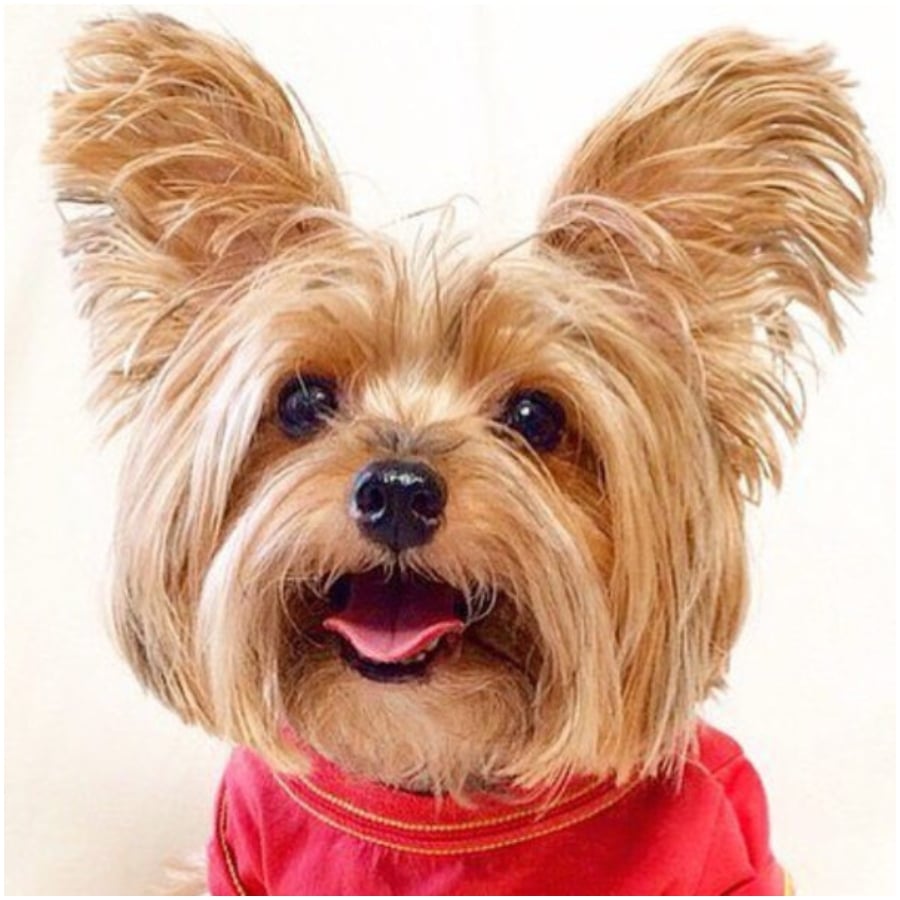 Yorkies are not as friendly as some other breeds. That means they are better suited to seniors who don't have any other pets, or grandchildren visiting often.
Beagle
Beagles are known for their love of barking, and sniffing around. Not only do they love tracking sets, but they also enjoy going off on adventures alone. In general, beagles are real family dogs, and like to be included in all of the family activities.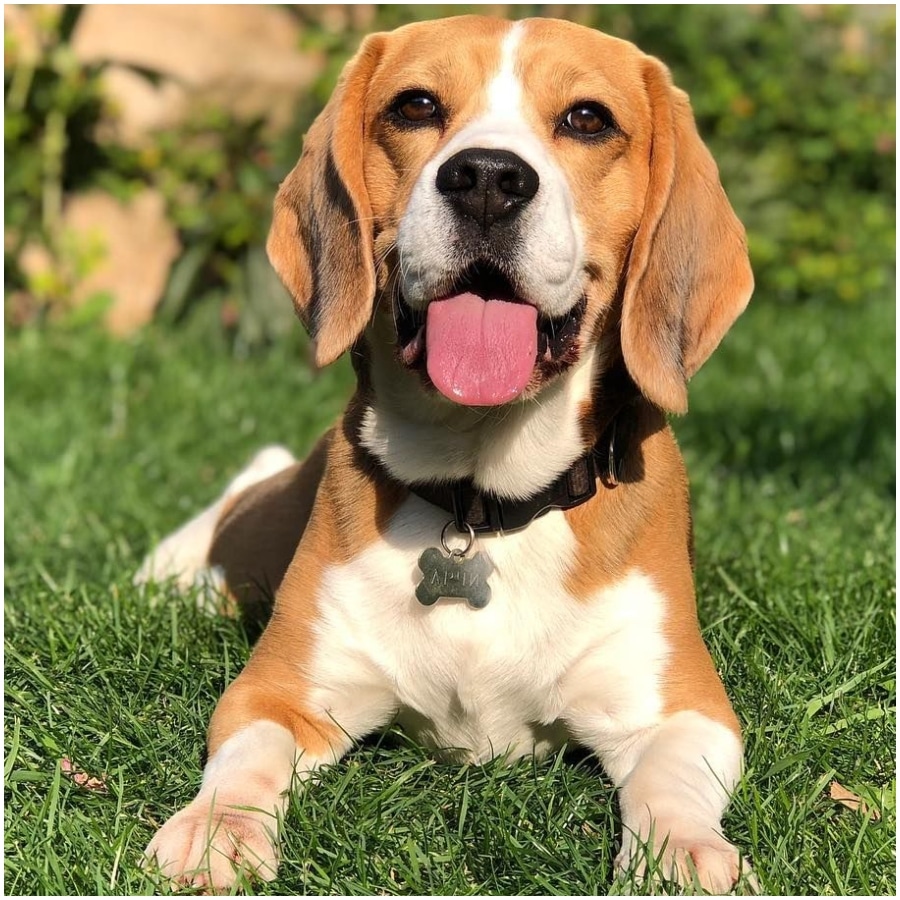 The only thing that potential owners should be aware of, is that they are sometimes hard to train, and a lot of time and effort needs to be put into this.
Bolognese
With so many fluffy white dog breeds to choose from it can be hard to decide which one is perfect for you. Another small breed, the Bolognese is known for its intelligence, and the fact that they always manage to coerce their owners into giving them treats.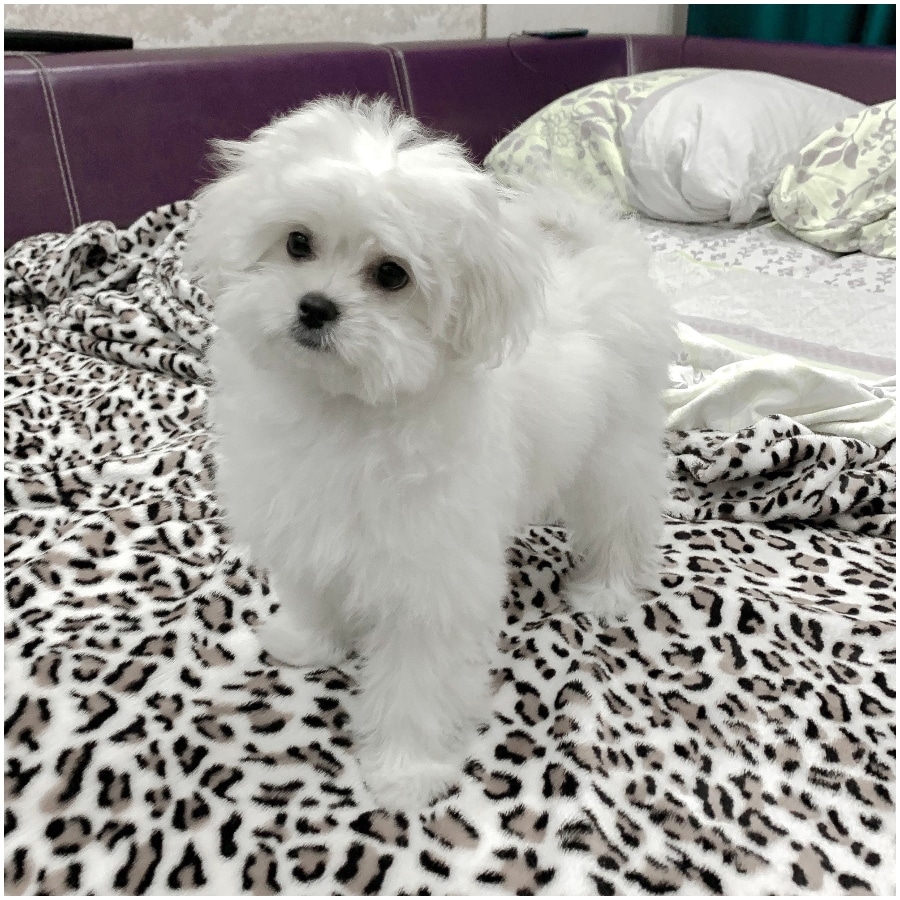 They do need to be housetrained though, which can be a little bit difficult.
Goldendoodle
As far as popular breeds go, the goldendoodle has to be the 'it' breed of the year. Everywhere you look there are adorable goldendoodles being walked.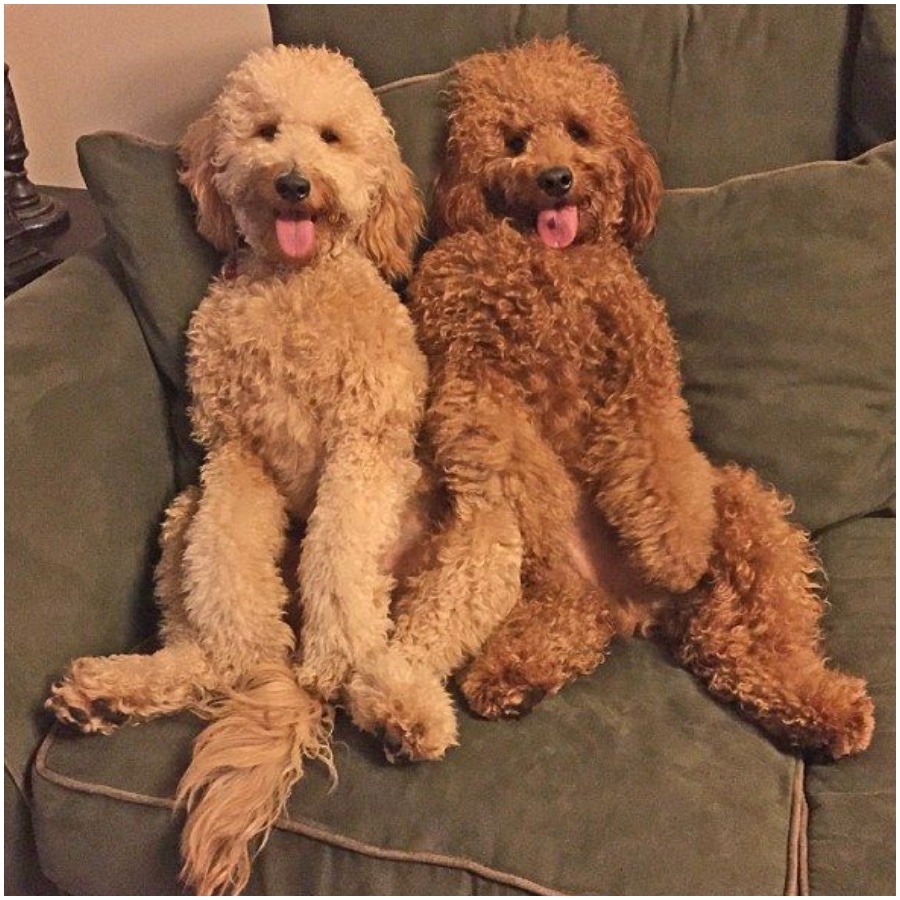 They are a cross breed between golden retrievers and poodles, which means they have the coats of poodles, and the bouncy personality associated with retrievers. They can grow to be 80 pounds, which means this can be a lot of dog to handle for a senior.
Chihuahua
The Mexican chihuahua has shown up in Taco Bell commercials, and in the hand bags of Paris Hilton. Over the years, chihuahuas have become better known as a breed well-suited to seniors. This is largely due to their size, and the fact that they are not the most active.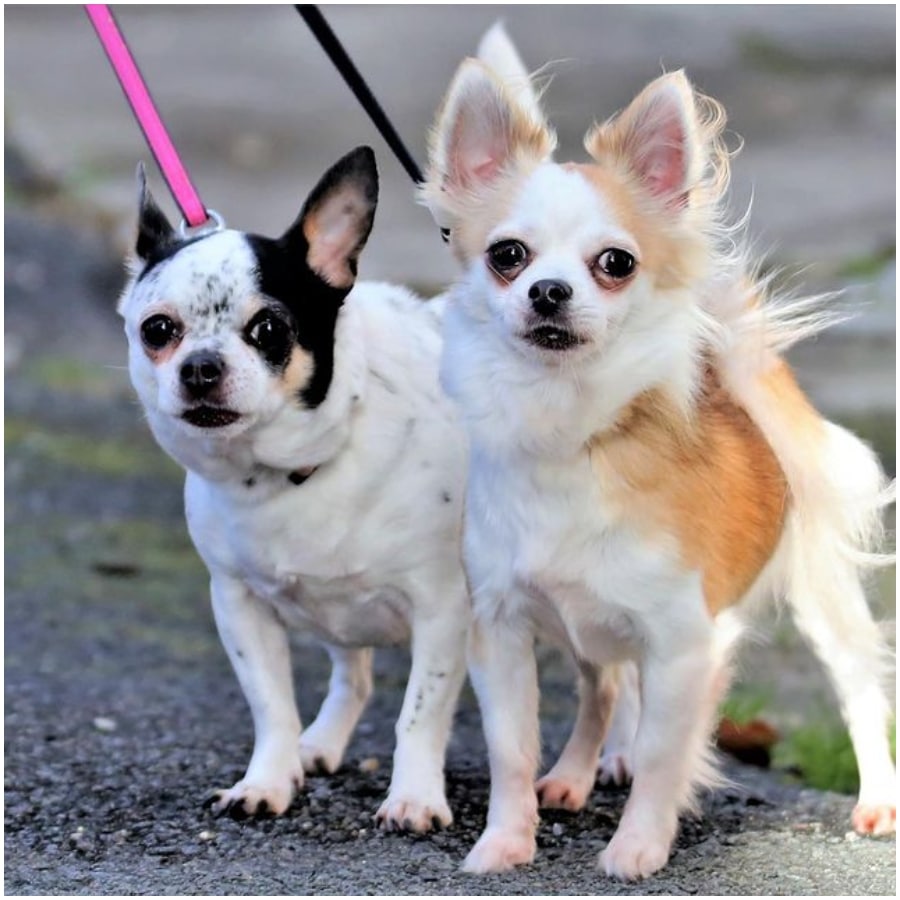 As they are so tiny, anyone who owns one needs to be very careful with them. They are fragile, and can break bones easily.
Pembroke Welsh Corgi
British monarch, Queen Elizabeth II has been a longtime fan of the Pembroke Welsh corgi breed. These dogs are on the smaller side, and often weigh around 25 pounds. While corgis are easy to train, they do really enjoy eating.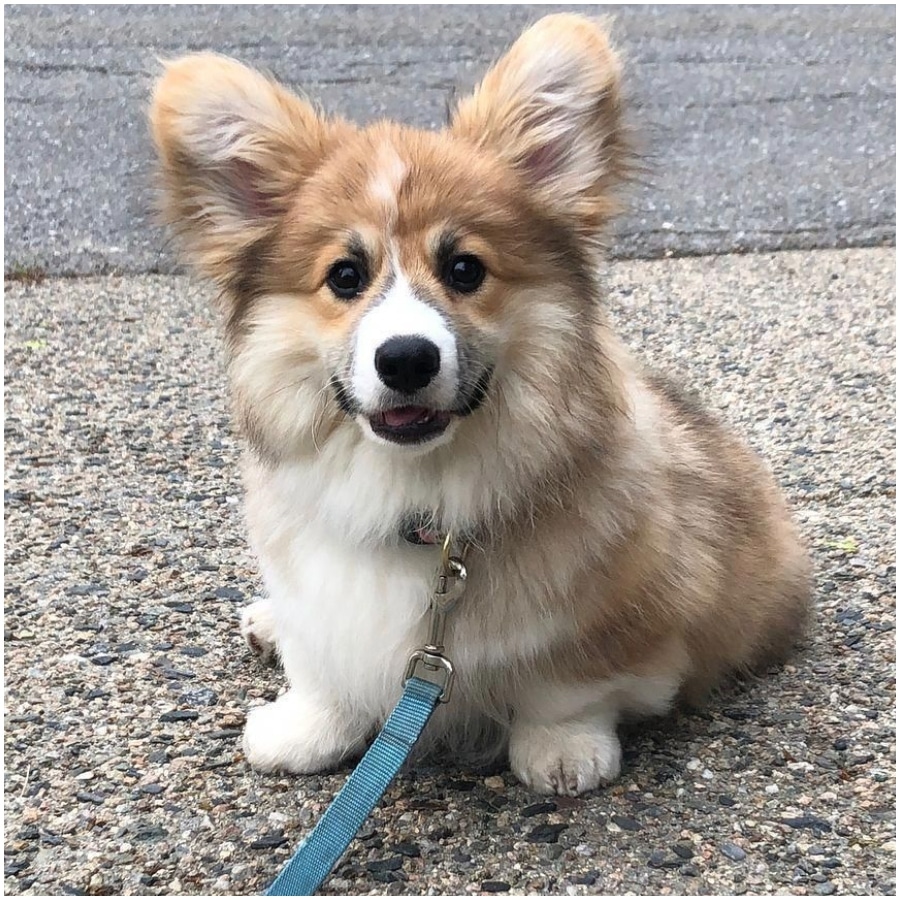 That means owners need to constantly make sure their corgis aren't eating too much, as they can become a bit portly.
Chinese Crested
The Chinese crested became popular in the mid-2000s, when actress Kate Hudson's character in How to Lose a Guy In 10 Days hit the big screen. Her character Andy had one, and since then this breed can be found in a lot of homes.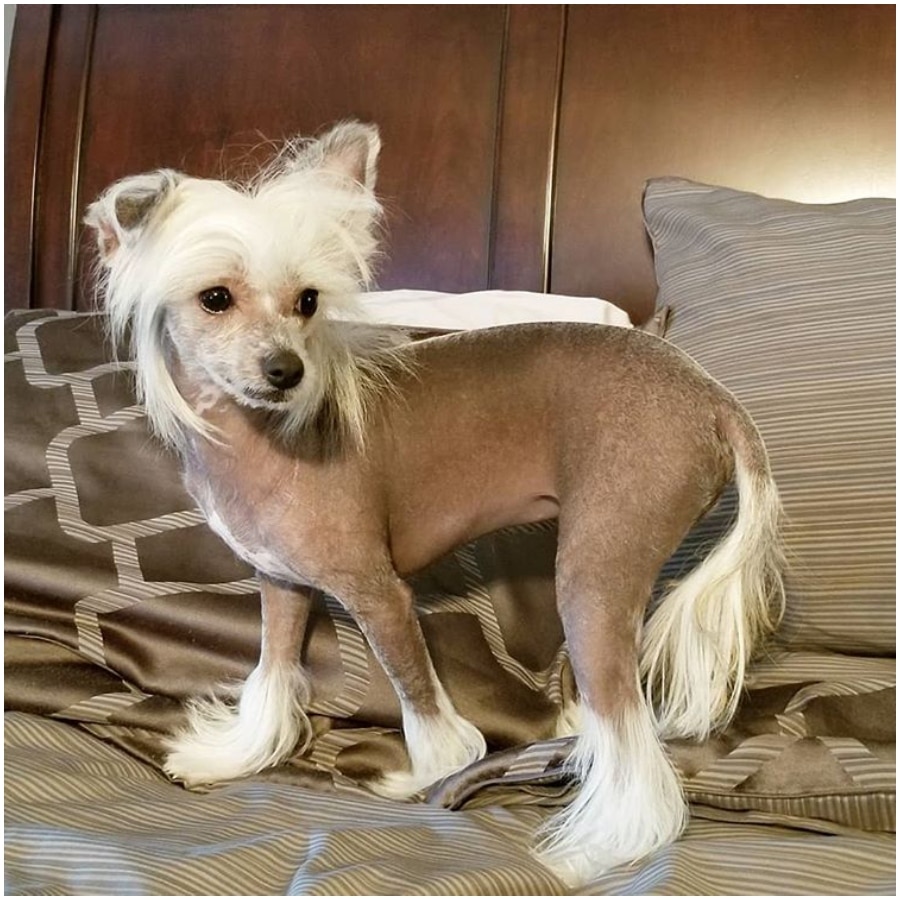 They are one of the most mellow breeds on this list, and are similar to ragdoll cats. Seniors can leave them alone, or spend a lot of time with them. Both make them happy.
Golden Retriever
Golden retrievers have often been known as a breed well-suited to families, but for the active senior a golden can be perfect.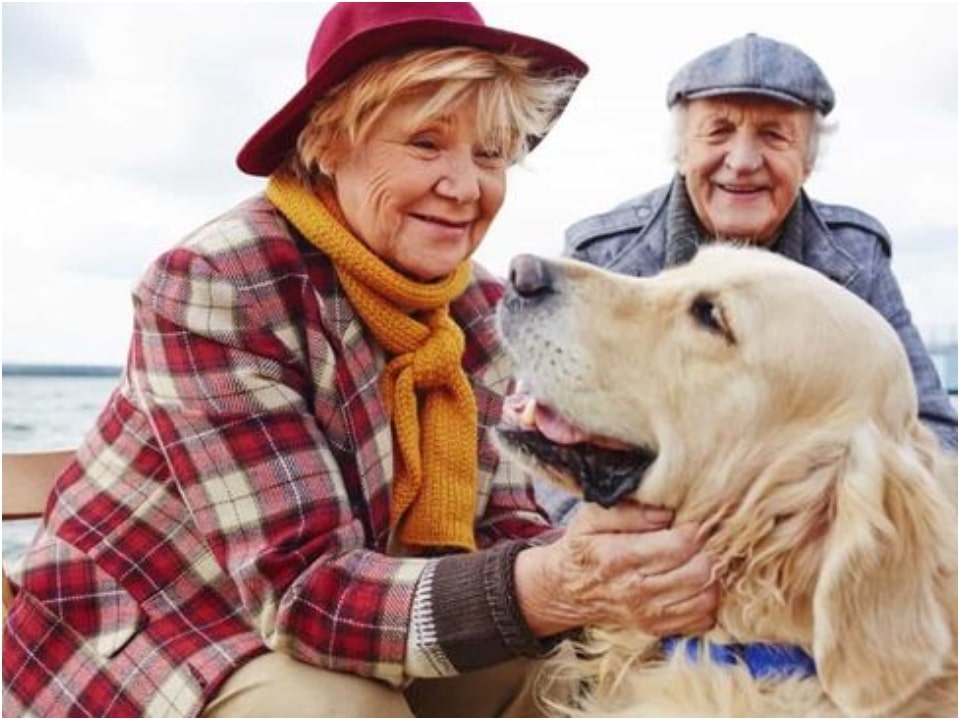 They have friendly personalities, and when trained well will not pull while being walked. One thing to be mindful of, is that their long coats will shed, which will require a few trips to the groomer each year.
Whippet
Whippets are often mistaken for greyhounds, as they have a similar physique and head shape. They are actually a bit smaller, but share many of the same characteristics. Namely, they are gentle and enjoy sharing their affection with their owners.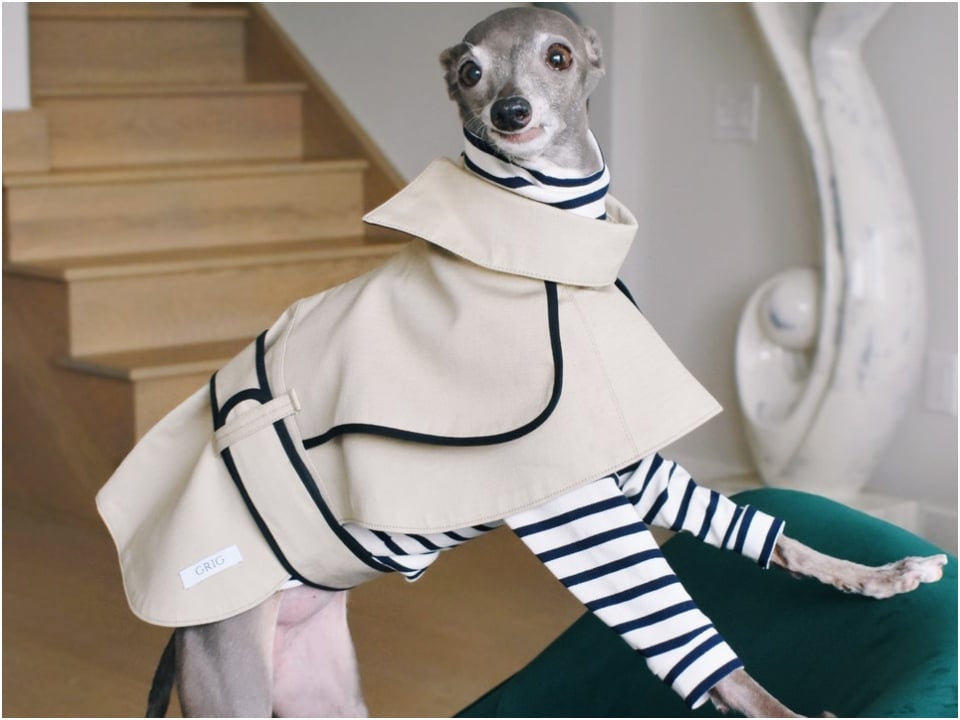 This is a good dog for seniors with a yard, as a whippet will run around on its own rather than needing a lot of walks.
Labradoodle
The labradoodle is a mix between a labrador retriever and a poodle, either a standard, toy, or miniature breed. That means you can choose how big you want your labradoodle to be, which is good for seniors who don't want a large one.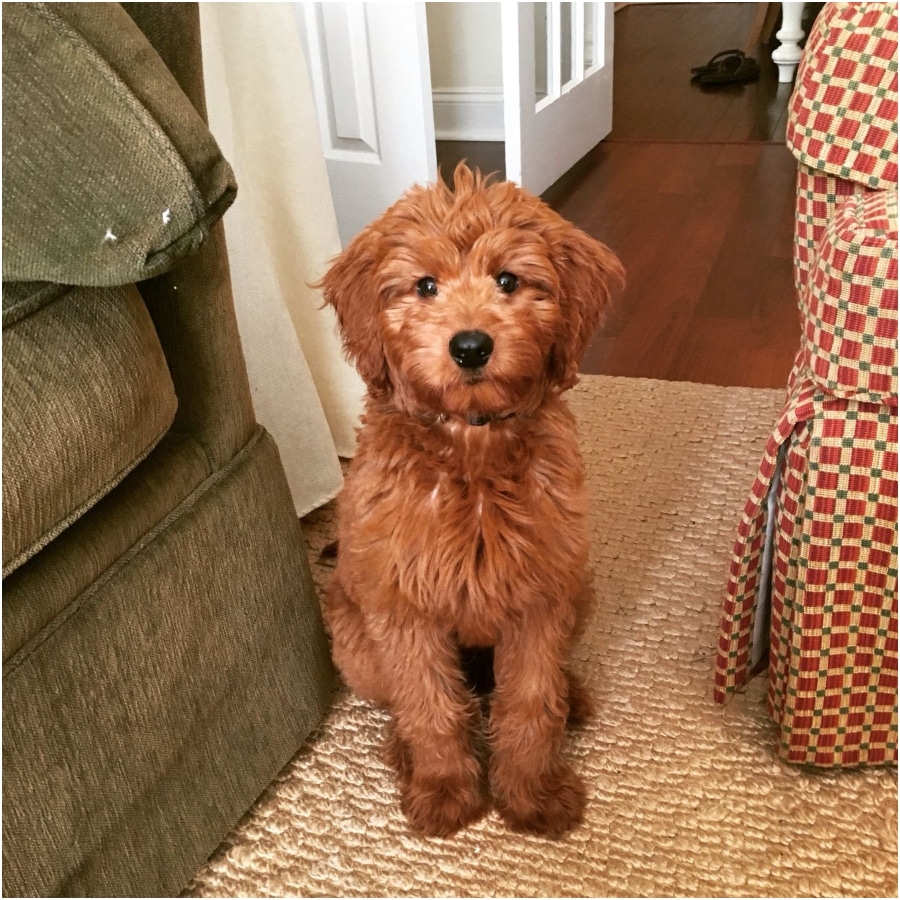 On top of that, labradoodles are known for being good natured and enjoy romping around in the yard with some toys.
Border Terrier
Border terriers belong to the terrier family which is known for hunting small rodents. As a pet, border terriers are very alert dogs, which is good for a senior who may have health problems.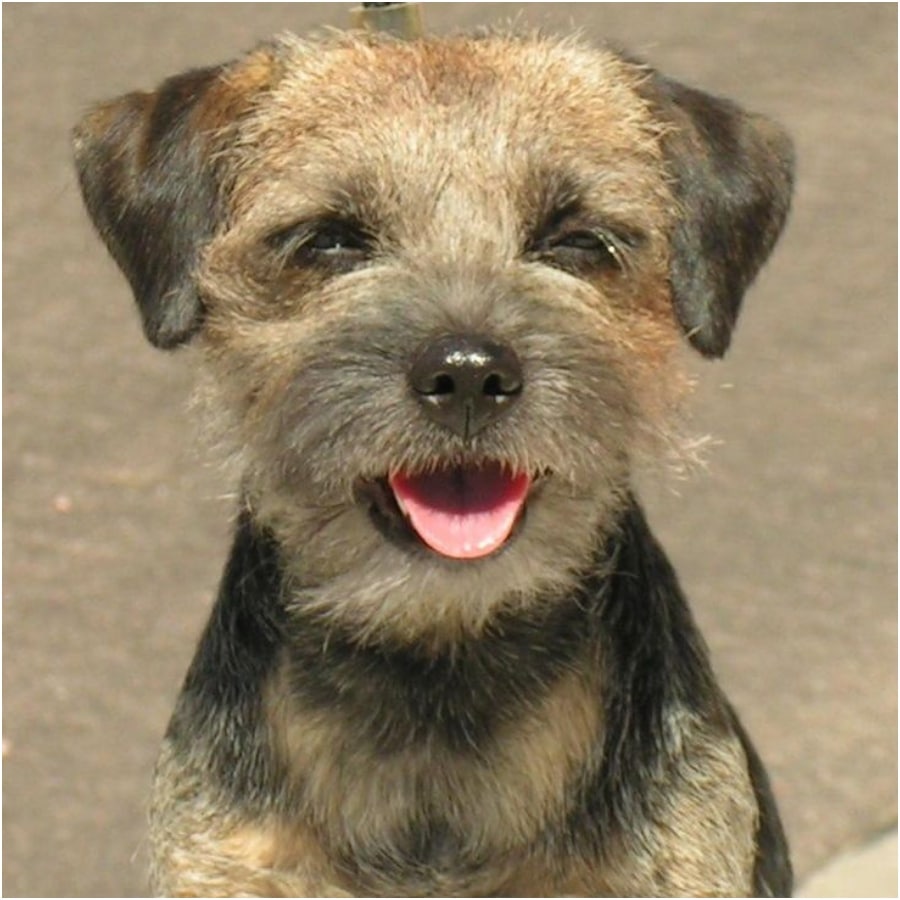 They can be trained to press buttons, and perform a variety of other fetching tasks as they are extremely intelligent. Their small size also makes them well-suited to being lap dogs.
Collie
Collies hail all the way from the shores of Scotland, and are recognizable for their red and white fur. As a pet, collies are known for being both active and sensitive dogs. They do require a lot of exercise, which means they are better suited to seniors who lead active lifestyles.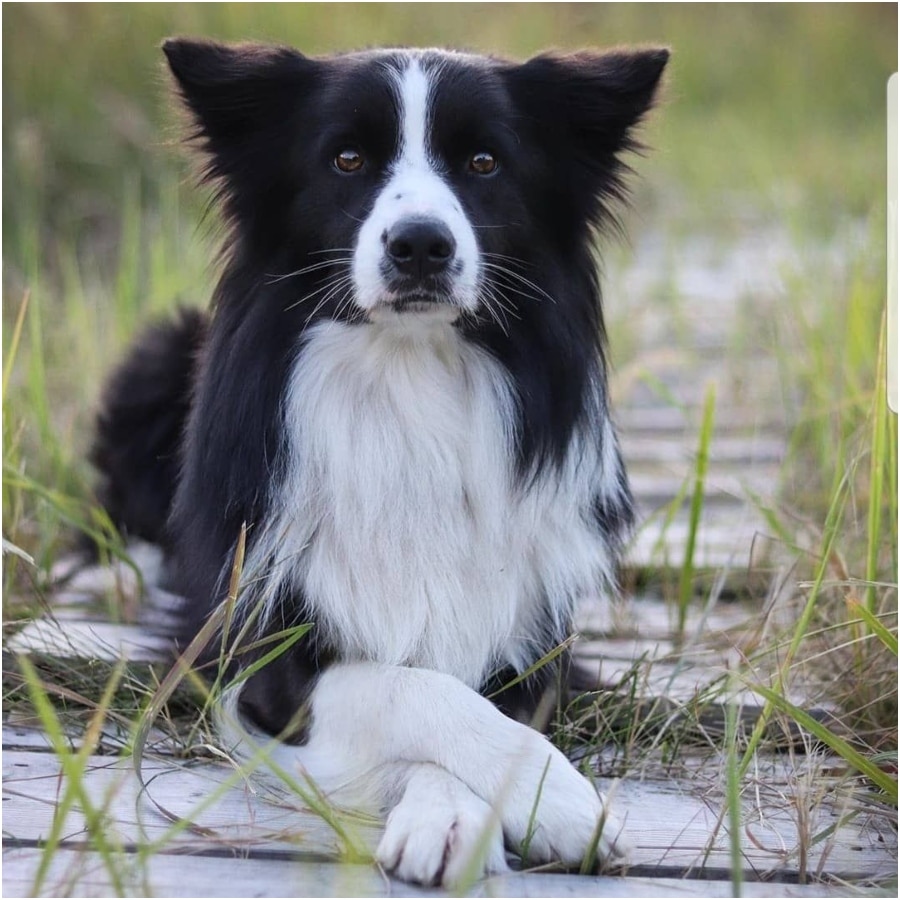 Collies are also able to pick up on emotions, and will cuddle to you if you're feeling a bit under the weather.
Papillon
The papillon is a toy sized breed, which originated in Europe. They are lap dogs and are from the same family as spaniels. As smaller dogs, they don't need the same amount of exercise as larger breeds.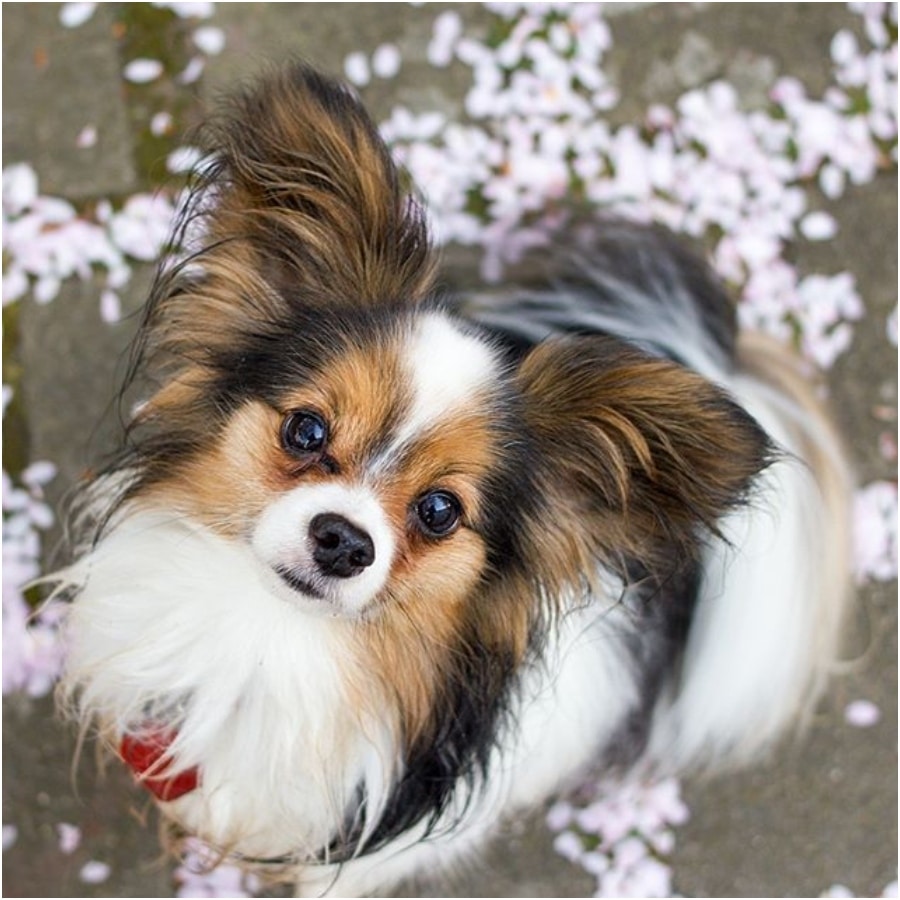 Papillons enjoy lounging in living rooms and greeting whoever comes to the apartment or house. As they are rather alert dogs, they will hear any disturbances and let their owner know.
Sheltie
The sheltie or shetland sheepdog as it is known, is one of the older breeds on this list. They are smaller than collies, but look very similar and share a lot of the same personality traits.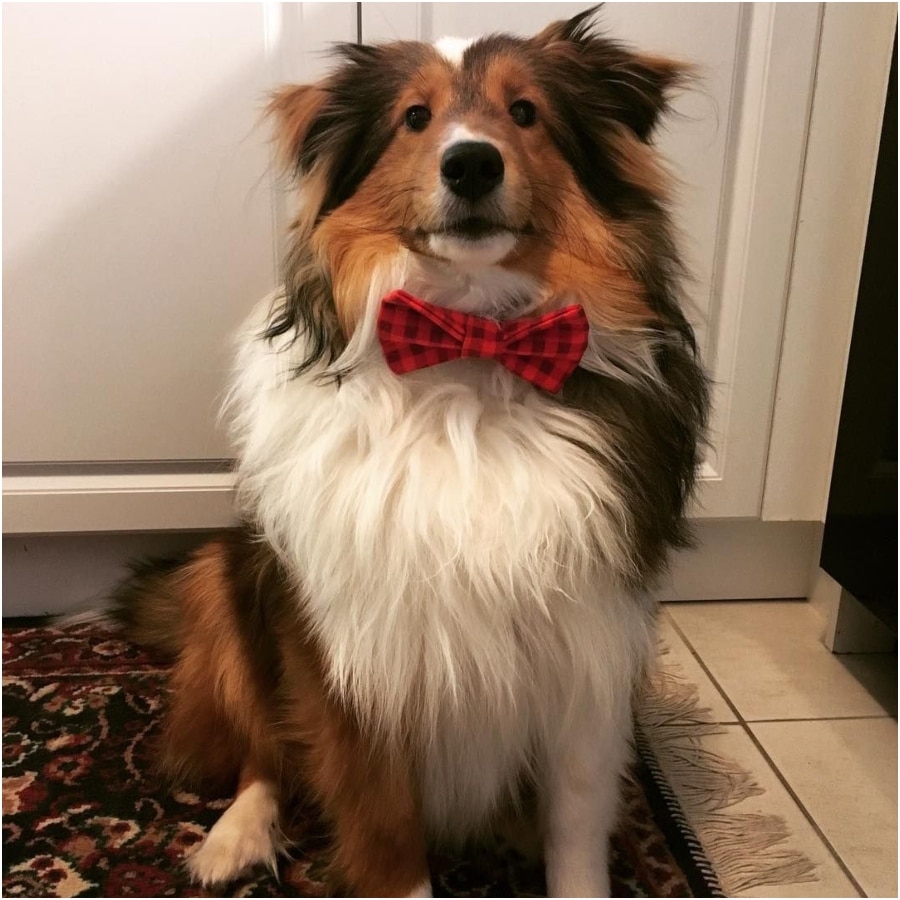 As working dogs, they do need room to run around and will require daily walks. However, they are very loyal and will not leave their owner's side.
Mutt
Mutt is not a breed, but it does deserve an honorable mention. There are a lot of fantastic small and mid-sized dogs that are of mixed breeds.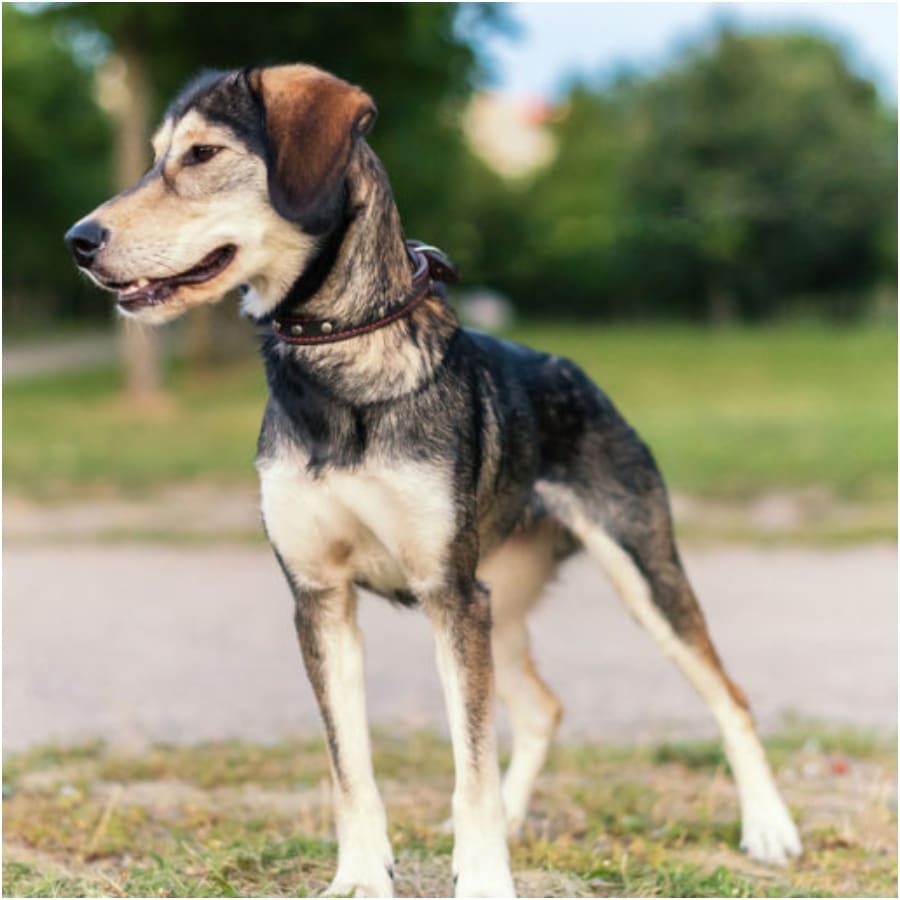 These dogs tend to have fewer health problems as a whole, and make lovely companions. All you need to do is stare into the eyes of the dog at a rescue center, and determine if it is the dog for you.
Keeshond
The keeshond is one of the older dog breeds. It's a mid-sized breed from Holland, with a thick plush silver and black coat. They're very smart dogs, who are easy to train and enjoy agility classes.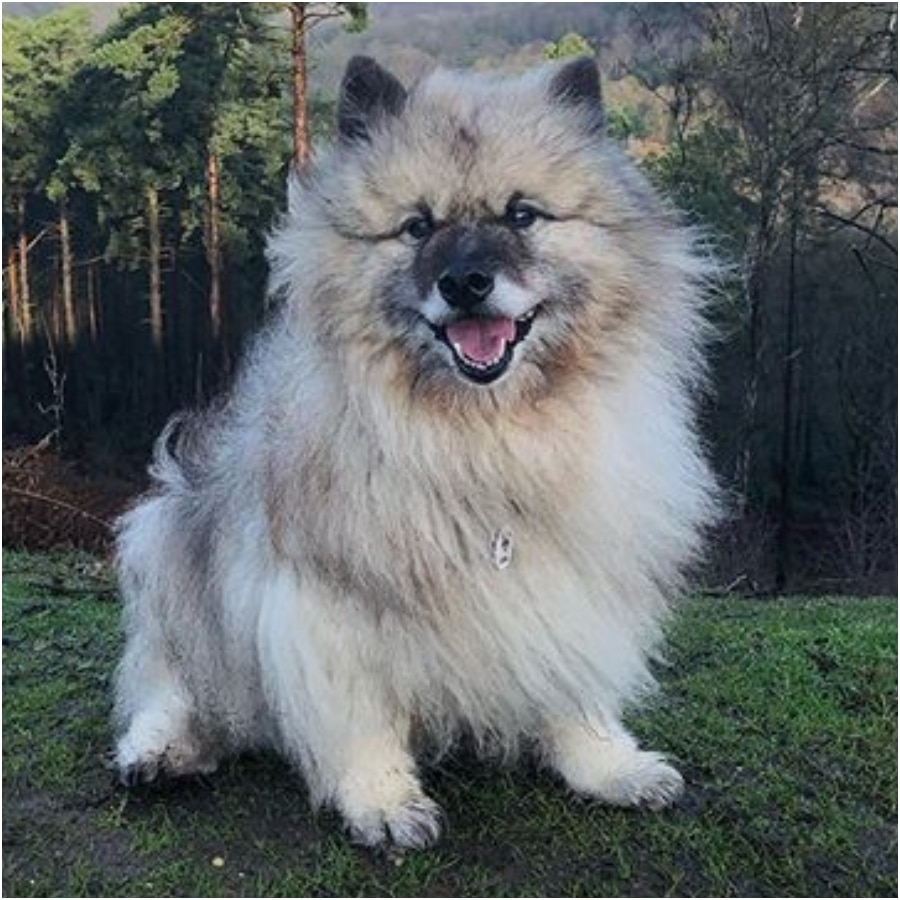 For the senior that is looking to get more active, this would be a good breed to invest in. However, be prepared for a lot of walks and time in the dog park.
Boykin Spaniel
Boykin spaniels were first bred in South Carolinas, and have since become a rare breed. If you can find a breeder, you can expect a dog that loves playing fetch, and being a loyal companion.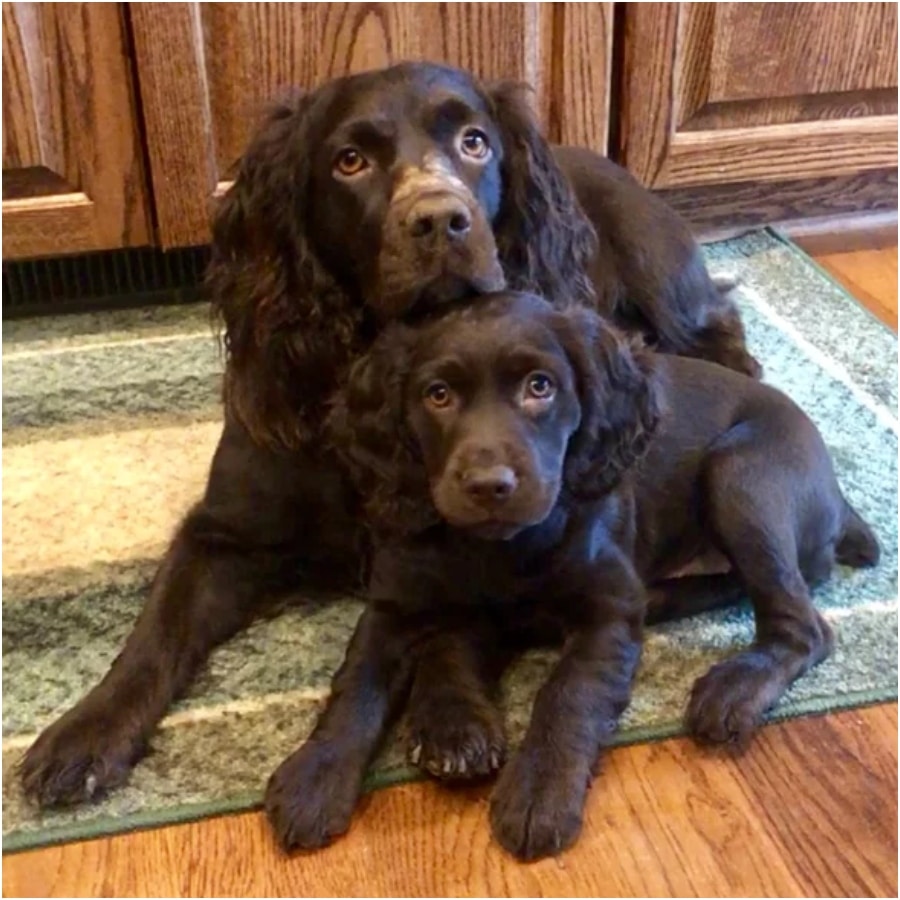 You will never feel alone with a boykin spaniel by your side, and they will cuddle to you after a long play session.
Shiba Inu
Shiba Inu's originated from Japan and have since spread all over the world in popularity. They are known for their fox-like faces, and no nonsense attitudes.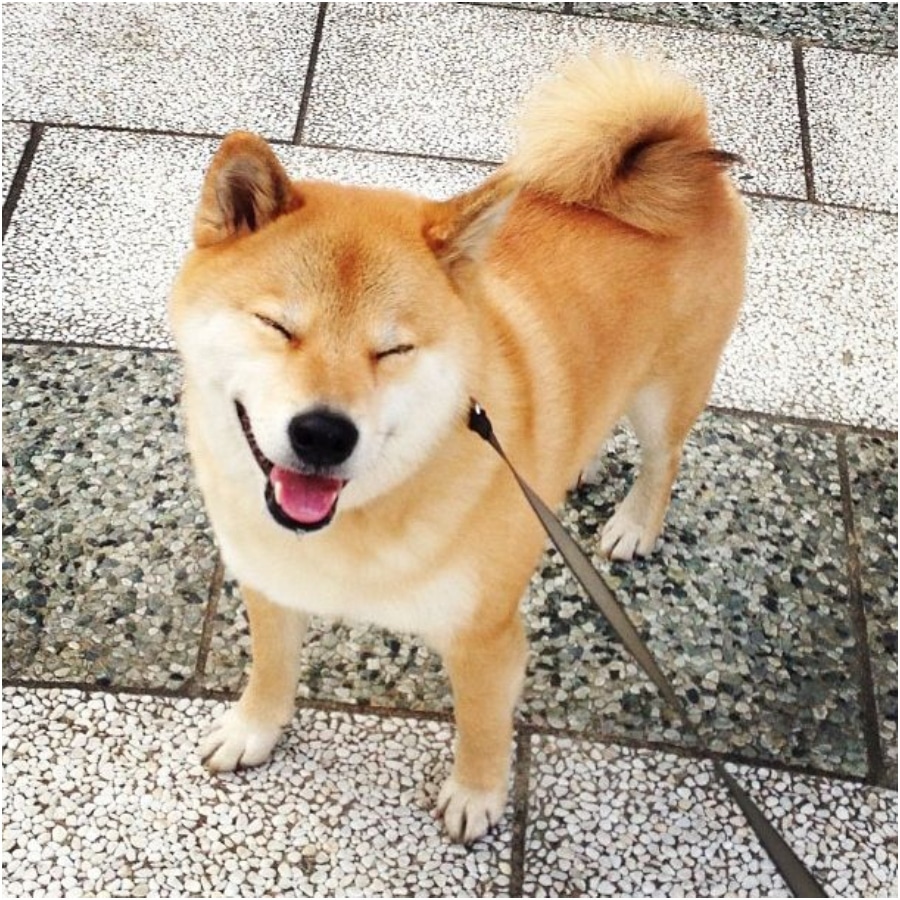 As they are quite stubborn, they require a lot of training and exercise. They are good for active elders, who want a dog that will keep them on their toes.
Welsh Terrier
Welsh Terriers hail from Wales in Great Britain, and are characterized by long snouts and black and red fur. Their little beards are what make them particularly adorable.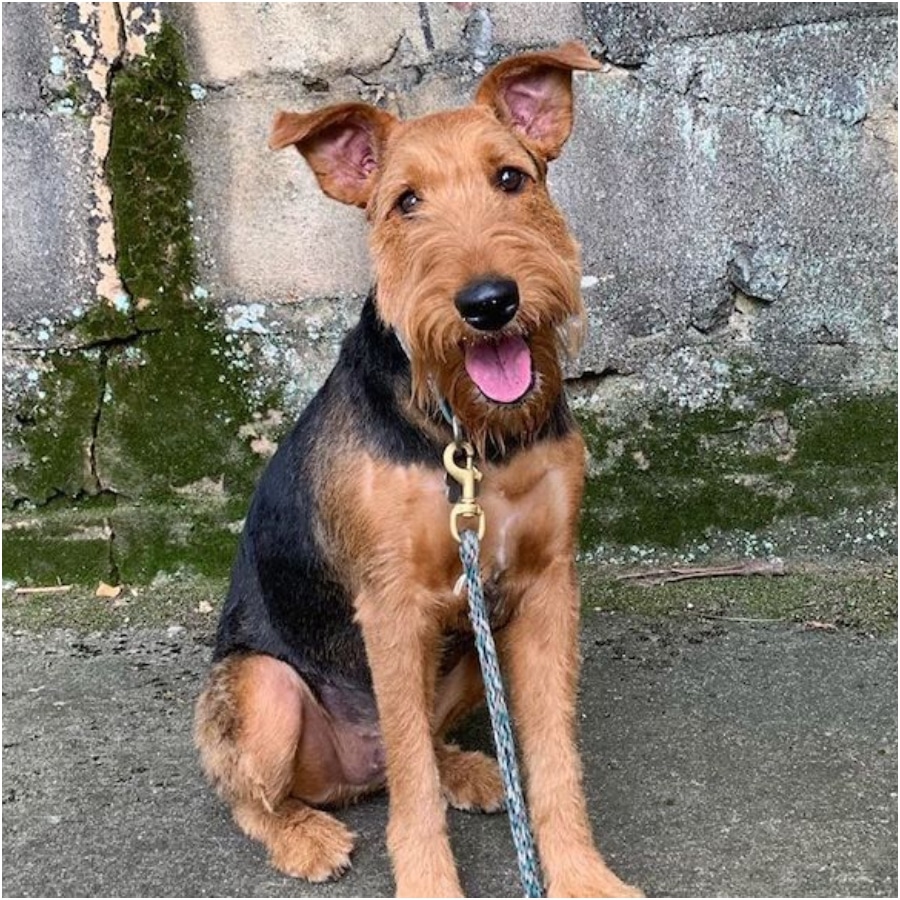 While they are calm indoors, they do require some time in the yard. They need to let their zoomies out, or they may get up to no good.
Otterhound
If you were wondering where the otterhound got its name then look no further. Otterhounds were used for otter hunting, and that is one of the reasons they love water.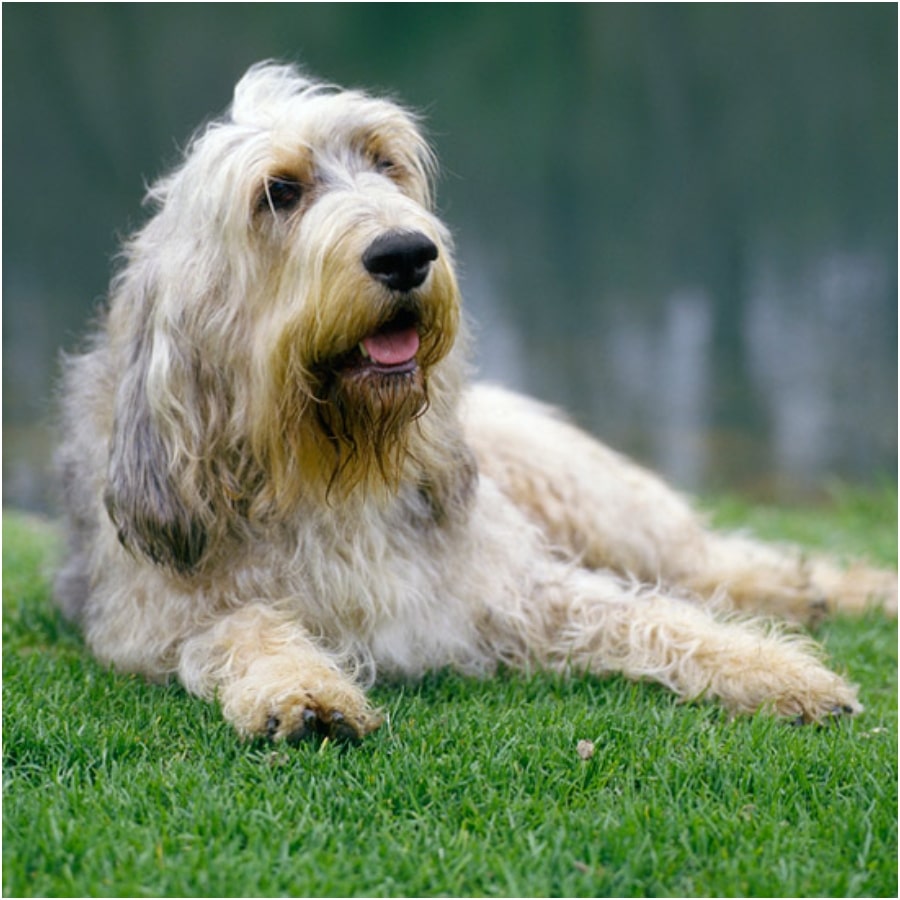 To keep an otterhound happy, it needs to be socialized often which means a lot of time spent in dog parks.
Italian Greyhound
Italian greyhounds are very similar to their bigger cousin – the greyhound. Like the greyhound, they are slender dogs that prefer a calmer lifestyle.
They do require a bit of extra care, like having their teeth cleaned before going to bed. Otherwise they may need to visit the vet for some dental work.
Pekingnese
Pekingnese are little lap dogs that love spending time with their owners. They are incredibly loyal, and will stand by your side through thick and thin.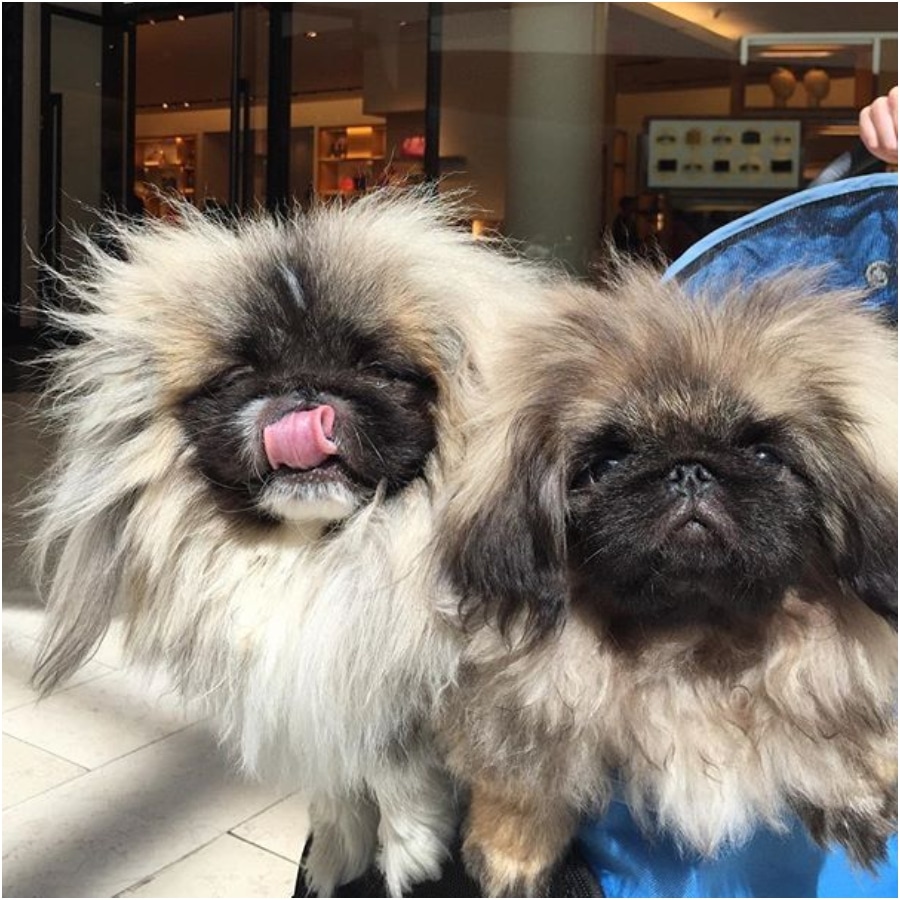 As they have quite long coats, they do require a fair bit of grooming. You can do this yourself, or create a budget to send them to the groomer every couple of months.
Ibizan Hound
An Ibizan hound is one of the most noble looking dogs on the planet. They are also extremely athletic.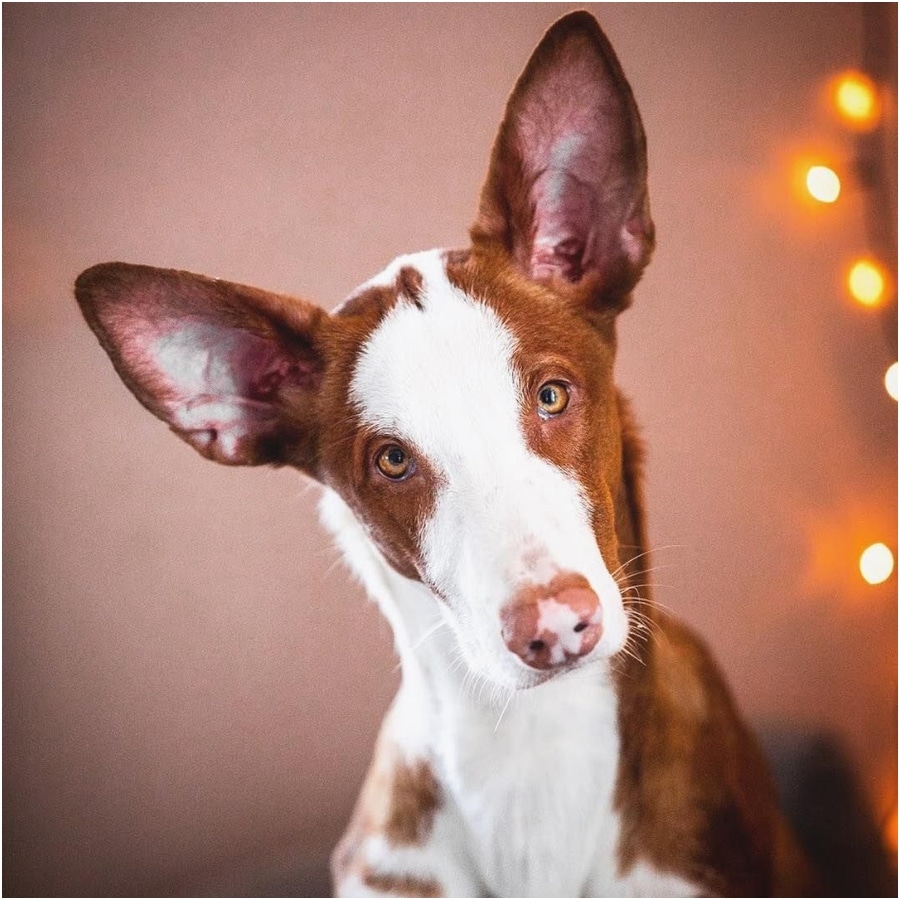 For the spry senior, who still enjoys long walks and the occasional jog, an Ibizan hound will be the perfect companion. These hounds will need a lot of space to run around in, or they might go a little bit stir crazy.
Cairn Terrier
For some seniors, having a dog that can adapt to a lot of different situations is important. The Cairn terrier is just such a dog.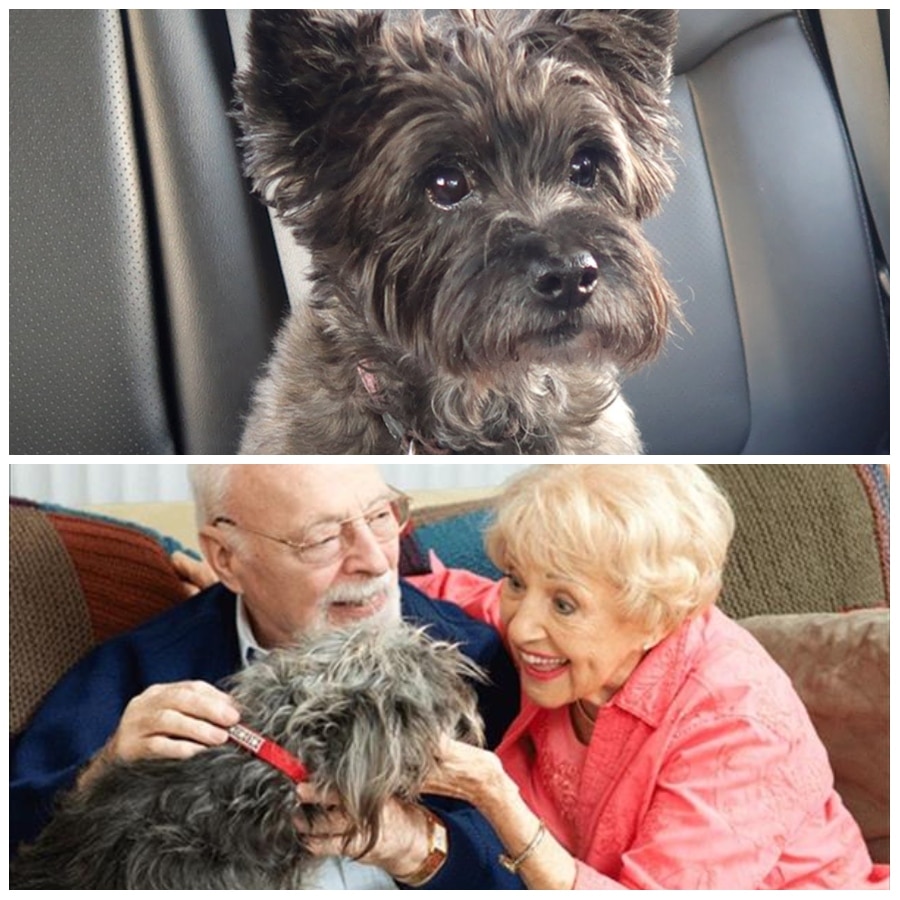 They love snuffling around in the woods, or simply sleeping next to a blazing fire. Their coats don't tend to shed that much, which makes them a great all around breed.
Jack Russell Terrier
If you're in the market for a dog that will keep you on your toes, then the Jack Russell terrier is a good choice. These little guys have a mind of their own, which makes them difficult to train.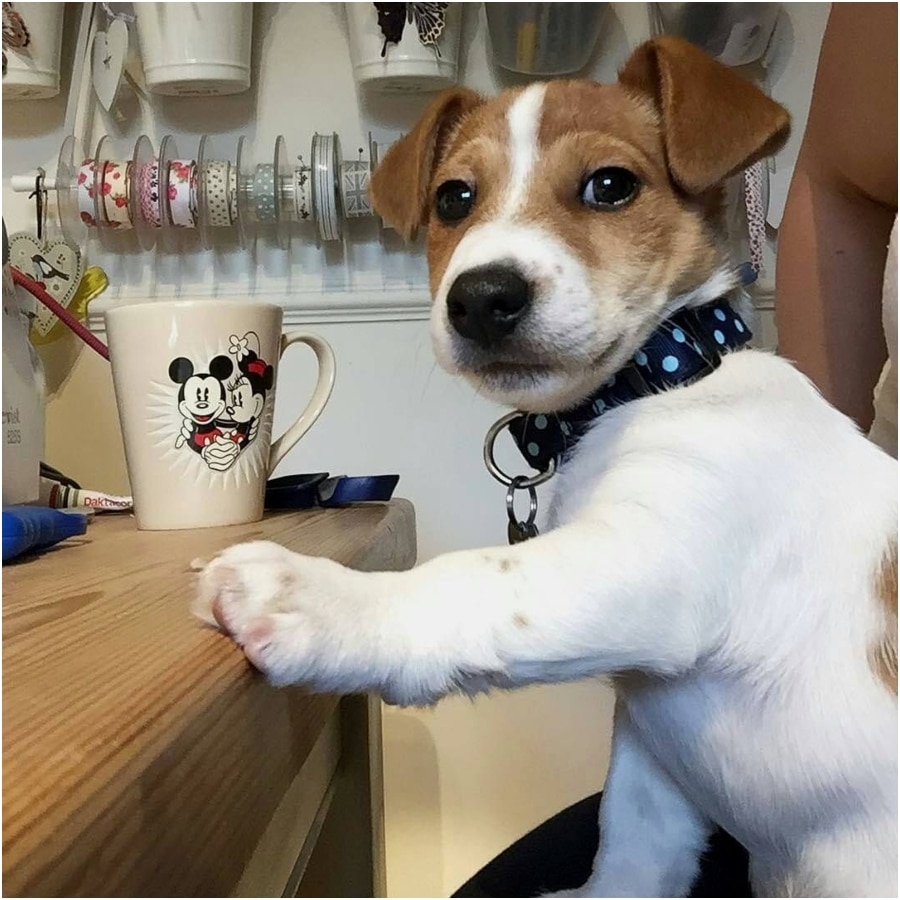 In order for them to be happy, they need an owner who is happy to go for multiple walks a day.
Dandie Dinmont Terrier
Another excellent terrier breed for seniors is the Dandie Dinmont terrier. These little terriers have a mighty big bark, and enjoy letting the world hear it.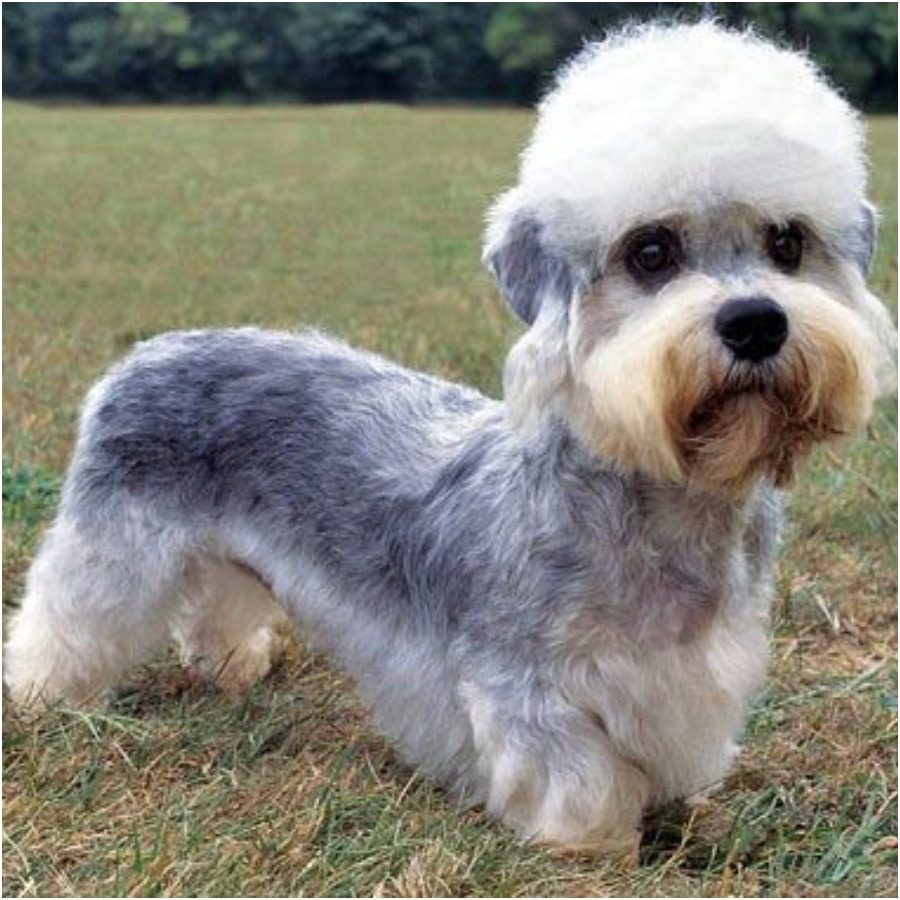 They are quite willful, and independent which is good for the senior that needs to leave them alone during the day. Just make sure to walk them first.