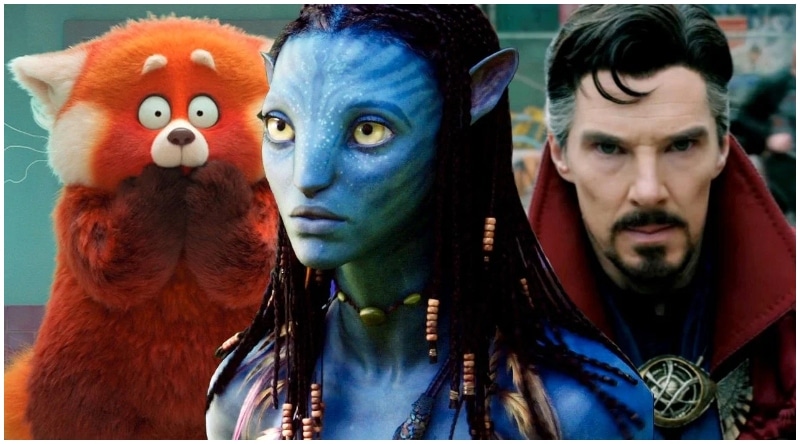 2021 was a horror show in nearly every aspect. As a consequence of the ongoing pandemic, several of our most cherished and eagerly anticipated films have been postponed until 2022. Our preferred means of relaxation may have been stripped by the pandemic in 2021, but a better, healthier year awaits us in 2022. Great things happen to all those who endure, and we're now receiving it in abundance over a year of suffering for blockbuster films.
The year 2022 is jam-packed with badass content from every genre imaginable. This list covers 30 of the films we're most excited to watch this year. They're enormous, they're fantastic, and, most crucially, they'll be premiered in cinemas in 2022.
1.Scream
We can't talk about slasher movies without bringing up the movie that gave rise to the fame of the genre. If you haven't heard about it, then you'll probably thank us because Scream is making its comeback to the big screen, with many of the things that made it such a hit.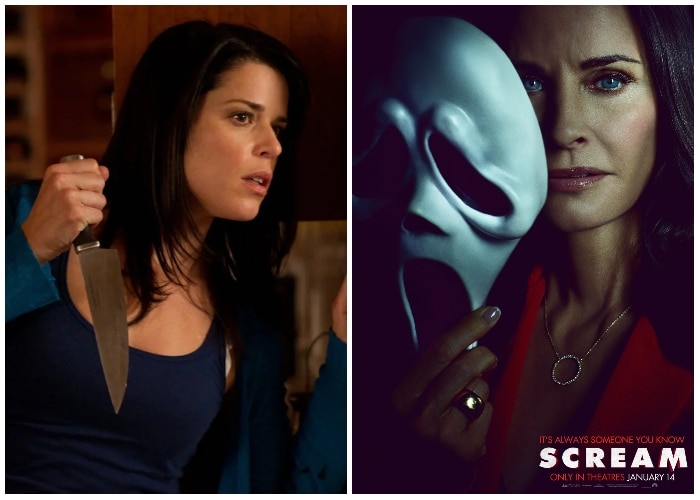 This includes the original cast as well, including big names like Courtney Cox and the iconic Sidney Prescott. This is the fifth installment of the movie and takes place 25 years after the first murders took place.
2.Morbius
Fans of Spider-Man: The Animated Series might recognize this name, and it looks like Morbius is getting his own movie. Jared Leto plays a scientist turned vampire after an experiment gone wrong when trying to remedy a blood disease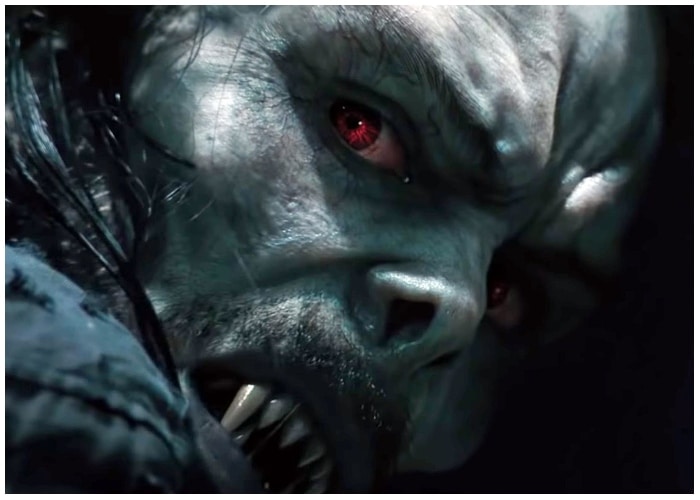 This might be Jared Leto's next big hit and might be one that makes people remember him for years to come. He isn't a slouch when it comes to superhero movies, and we're hoping that he can bring the same dramatic flair when portraying the dark and gritty character that is Morbius.
3.Moonfall
Apocalyptic and disaster movies have a certain way of catching people's attention, because who doesn't love watching giant things get destroyed? This is a movie about the moon getting pushed into the earth and how humans try to fix the problem.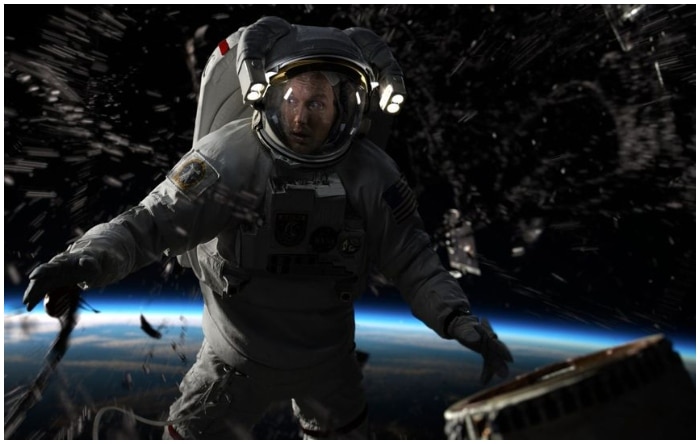 We're not sure how that's going to play out scientifically, but it's a movie. So, we can't bring realism to the subject. With a cast consisting of Halle Berry, Patrick Wilson, and John Bradley, you can be sure that it's going to be a hit nonetheless.
4.Jackass Forever
The early 2000s gave us a lot of good things, mostly things that were weird but still seemed stupid enough to be considered funny. One of these things is Jackass, which started out as a reality tv show about stunts, but now they're ready to make a comeback.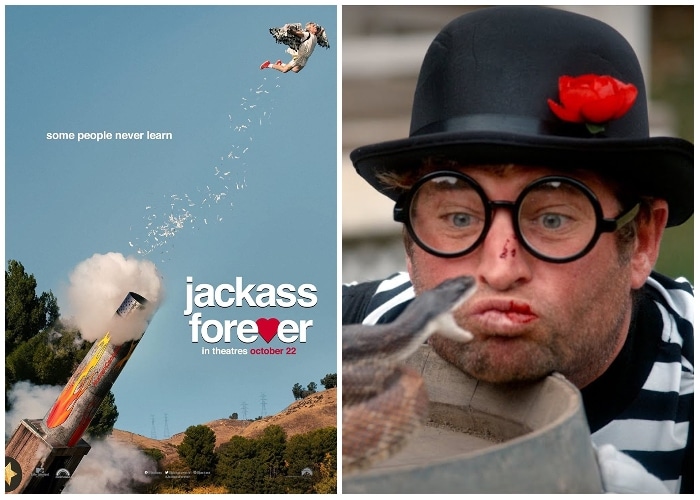 Jackass forever is here to bring the gang that started it all back together for another round of insane stunts to keep you on the edge of your seats. Even if some of the cast is missing, you can still be sure that they'll pack the same punch as before.
5.Death On The Nile
Murder of the Orient Express gave us a lot to think about, but now that time for contemplation is over, as the sequel to the movie is here. This is a classic mystery and if the first movie is anything to go by, we can expect the same brilliance here.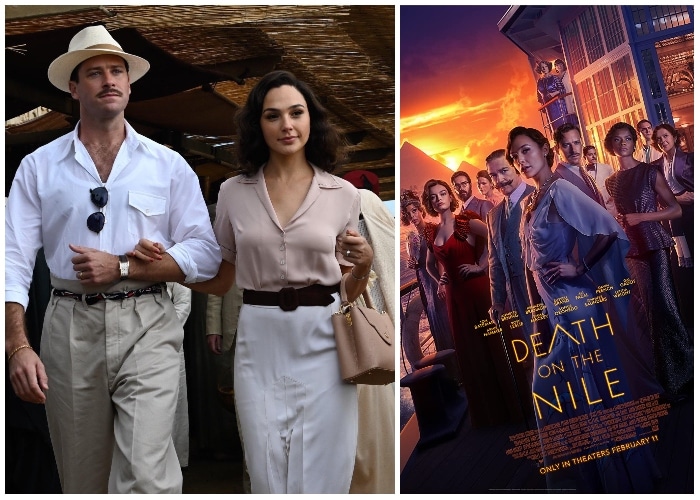 Featuring a large array of talented people in the cast, Death On The Nile will deliver well in terms of drama that will be brought to the big screen. We can hope that this movie will do justice to the book it was inspired from.
6. Uncharted
Uncharted is one of the most prominent PS4 exclusives with graphics so stunning they wow you every time you play. It's always fun playing a game where the main goal is finding treasure, and now that same fun is being brought to the big screen.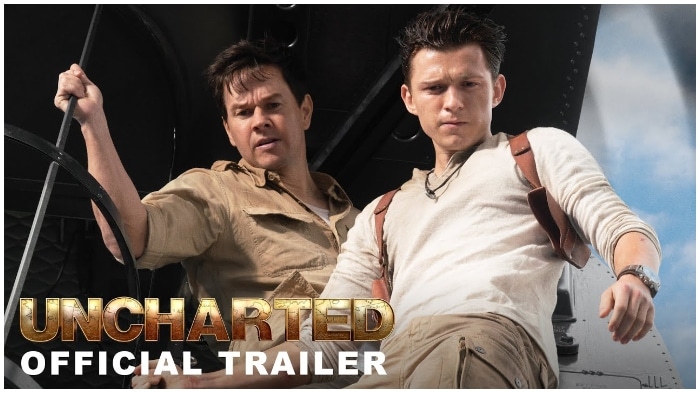 Now, adapting games into movies might be treading into dangerous waters, as can be seen with other flop game movies. This time, we're hoping for the best. With Tom Holland playing Nathan Drake, things might be looking brighter for the action-adventure, that is Uncharted.
7. Ambulance
The one thing that you need to know about Ambulance is that it's being made by the man himself, Michael Bay. He's been known to make explosive movies filled with lots of action, and Ambulance is here to deliver just that.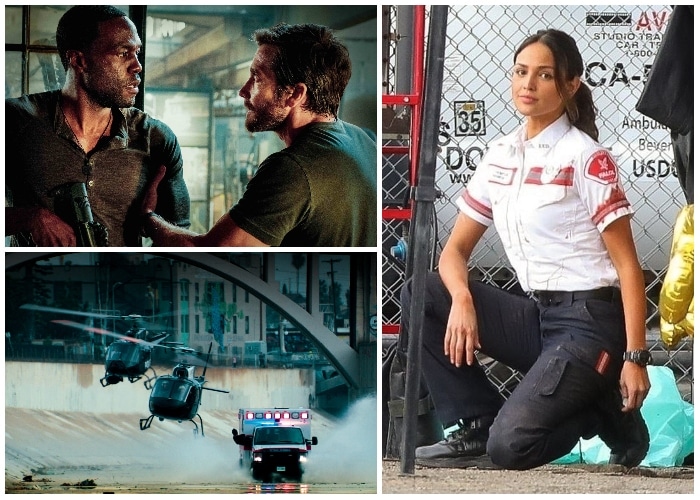 It stars Jake Gyllenhaal and Yahya Abdul-Mateen II as two Bank robbers who end up stuck in an ambulance after messing up a Bank heist. It has hot actors, explosive action scenes, and pure adrenaline-filled moments to pump your heart rate – what more can you expect from an action movie?
8. The Batman
There's one thing we can be sure about when it comes to superhero movies, and that is that we will not be getting bored of movies about Batman. This time, the caped crusader is being played by Robert Pattinson, and the trailers have been enough to keep us satiated for the time being.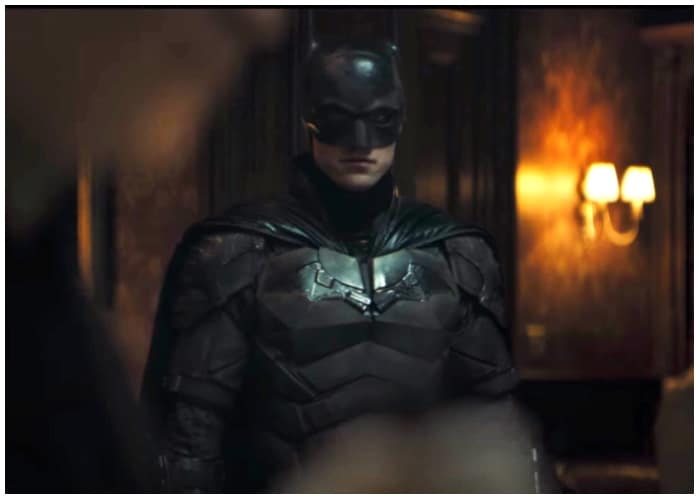 It features Batman during his rookie days, and we get to watch him take on the riddler on the big screen. The movie portrays itself to be dark and gritty, just what Batman is supposed to be.
9. Turning Red
Pixar has experience in creating iconic animated movies, and Turning Red is something we all need during these hard times. This is another feel-good movie that you can watch anytime you feel your mood swinging downwards.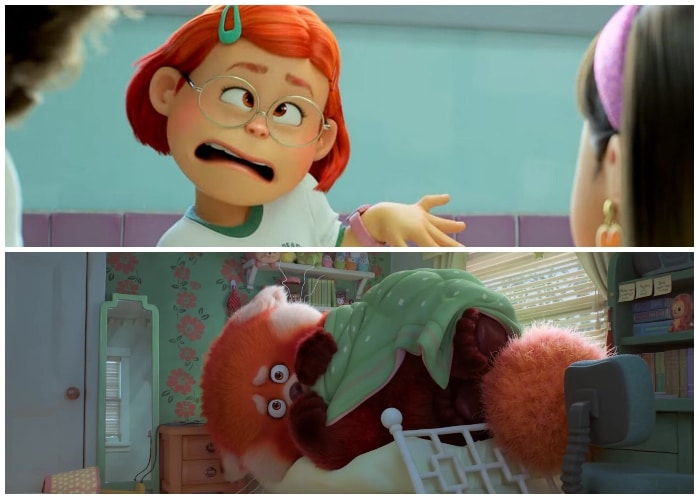 The story is centered around a girl who turns into a giant red panda under certain conditions, and the best thing is that her friends aren't weirded out by it. This is the perfect movie to look out for if you like animated films and want to go back to your childhood days.
10. Downton Abbey: A New Era
Downton Abbey is a name that you might be familiar with if you have watched the series, but did you know they had a movie coming out? You might be glad to find out that they have a movie coming out about what happens after the end of the series.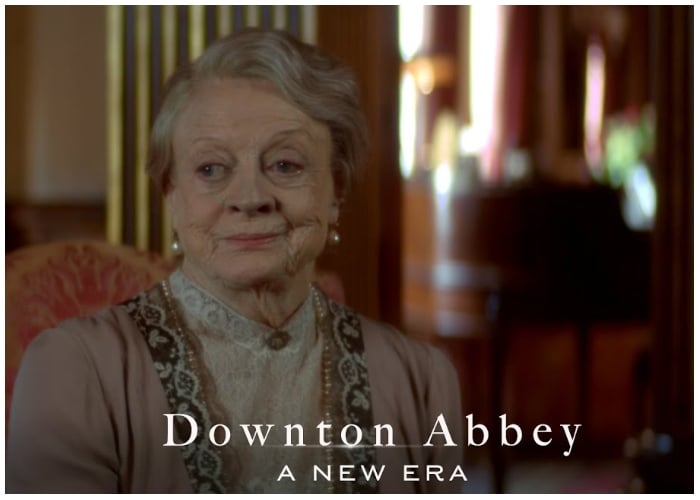 It was a series that captured the attention of lots of viewers with its portrayals of the English upper class of the early 19th century. We can rest assured that they will be able to pull off the same elegance and class as before.
11. Bullet Train
Bullet Train features a large cast, including Brad Pitt, Sandra Bullock, Zazie Beetz, Michael Shannon, and even Bad Bunny. We further know that it revolves around a group of five assassins who are stranded on a train where most of their operations go horribly awry.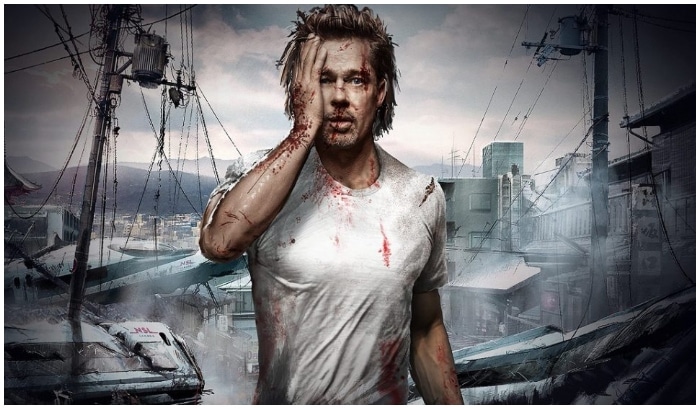 Director David Leitch is no stranger to major movies with diverse casts, having worked on films like Fast & Furious Presents: Hobbs & Shaw, Deadpool 2, and John Wick. When they throw in the diverse range of ability in this group, you've got a ticking time bomb of a blockbuster on your hands.
12. Sonic the Hedgehog 2
The initial Sonic the Hedgehog game was a great hit, and we were pleasantly surprised by how entertaining it was to experience. While we were preoccupied with Jim Carrey's hilarious portrayal as Dr. Ivo Robotnik, the iconic blue hedgehog, wiggled his way into audiences' minds after receiving an aesthetic revamping.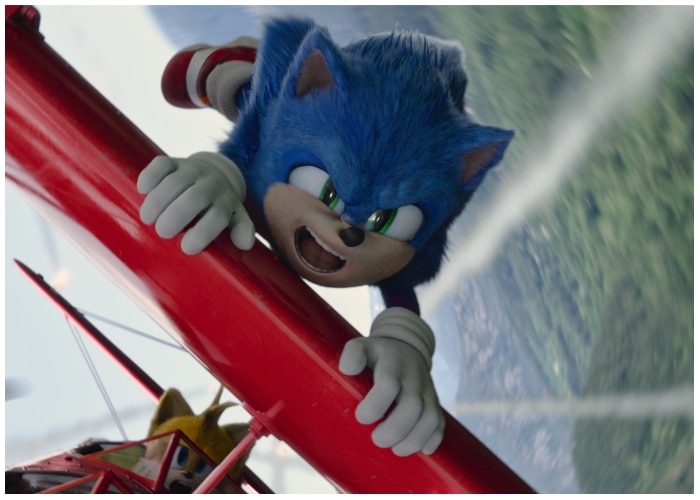 Fan favorites Knuckles the Echidna (voiced by Idris Elba) and Tails the Fox (voiced by Colleen O'Shaughnessey) make their big film premiere in the sequel. It'll undoubtedly be entertaining, action-packed, and with plenty of lighthearted gags. It appears to have more promise than any other sequel on our list to outperform its original in terms of talent.
13. The Northman
Alexander Skarsgard, Nicole Kidman, Ethan Hawke, and Willem Dafoe are featured in The Northman, a film directed and written by the same genius that brought us The Lighthouse. Even greater, it's a vengeance story set in a Viking world, in which a Norse ruler attempts to assassinate the guy who killed his father.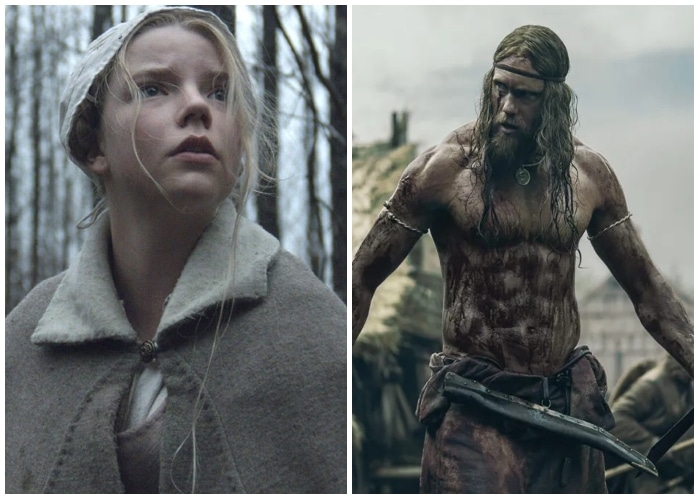 The Northman is shaping out to be a savage epic as brutal, melodramatic, and exciting as it is talented. Apart from the narrative and the actors, what draws us to this film is the sentimental depth that Skarsgrd invests in his portrayal of Prince Amleth, a guy who is hell-bent on annihilating his foes.
14. The Unbearable Weight of Massive Talent
The Unbearable Weight of Massive Talent is a mockumentary featuring Hollywood's returning son, Nic Cage. It's a film about Nic Cage, who plays Nic Cage, who is making a resurgence, as you might expect. The narrative centers around Cage being paid $1 million to visit a quirky billionaire for his birthday. However, things are flipped upside down when the billionaire is shown to be a drug lord.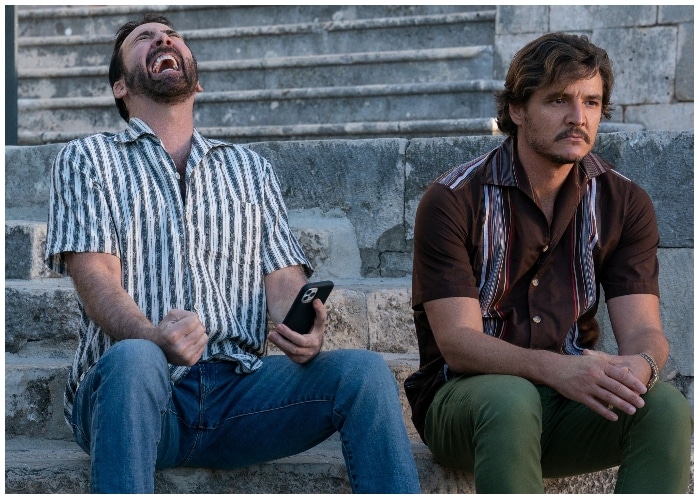 In an ideal manner, it appears like this film is aware of the multiple Nic Cage parodies, which the typically sober actor exploits to convey a surreal, humorous, and laid-back portrayal, unlike anything he's ever performed in his past.
15. Doctor Strange in the Multiverse of Madness
Following a recent fantastic co-starring performance in Spider-Man: Far From Home, our fave wizard makes his own debut. Furthermore, the picture is directed by scary icon, Spiderman veteran Sam Raimi! The storyline is shaped by Marvel Comics, as in other Movies.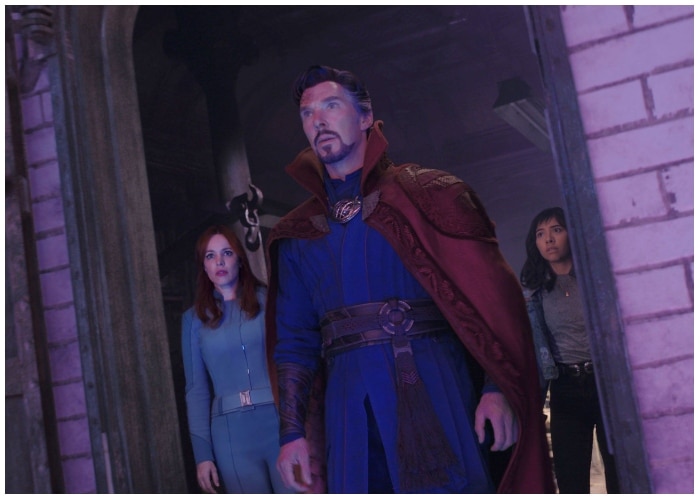 Dr. Stephen Strange executes prohibited magic that unlocks the portal to the multiverse, allowing Strange Supreme, a fan favorite and wicked counterpart of himself, to escape. Doctor Strange must team up with Wong and Wanda Maximoff to combat his wicked counterpart and maintain peace in the multiverse, due to the magnitude of a truly demonic Strange Supreme.
16. Legally Blonde 3
One more film with no mainstream narrative or summary, but who minds? The third installment of Legally Blonde is on the way! So, prepare to stretch and crack once more as Reese Witherspoon reprises her classic portrayal as Elle Woods.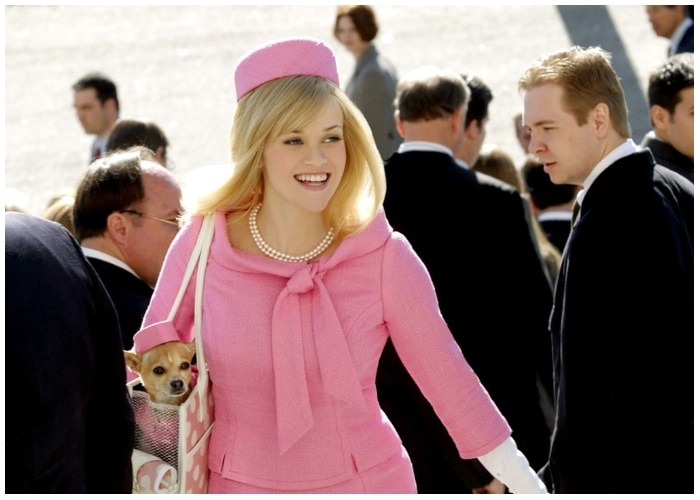 The film was a resounding hit, grossing over $200 million internationally and cementing Reese's status as among the most popular performers of the decade. From what we've seen most about the third volume, the people linked to the movie are just out of this realm. When Reese Witherspoon and the entertaining comic Jennifer Coolidge are both reuniting, we will not want anymore.
17. Bob's Burgers: The Movie
Bob's Burgers is a well-known television program with several nominations. It is one of the top popular illustrated films of the contemporary age with the belcher family riot going on. And the news that it'll be released on the cinema screen, causing plenty to rejoice.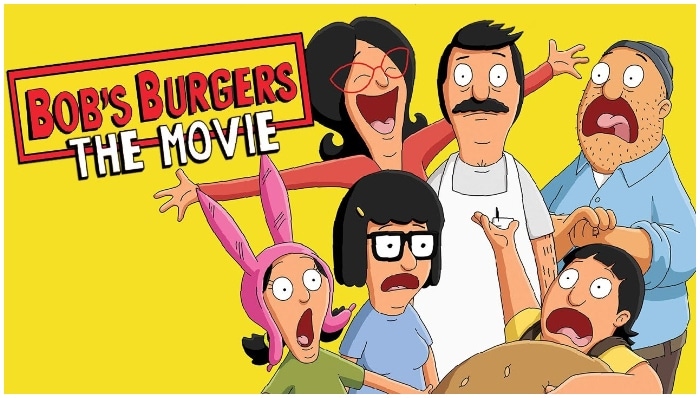 We did not hear enough about the premise of this film, but with Bob, Linda, Gene, Tina, and Louise Belcher, we may not need enough of a storyline to have a good time. Bob's Burgers: The Movie will undoubtedly be one of the most popular animated movies in 2022, thanks to its massive fan base.
18. John Wick: Chapter 4
The adrenaline-thriller deities have smiled forth, therefore celebrate. After the pandemic endurances, we've been blessed with the fourth installment of one of Hollywood's most enduring action-thriller blockbusters. John Wick is without a doubt the top film in terms of insane action sequences.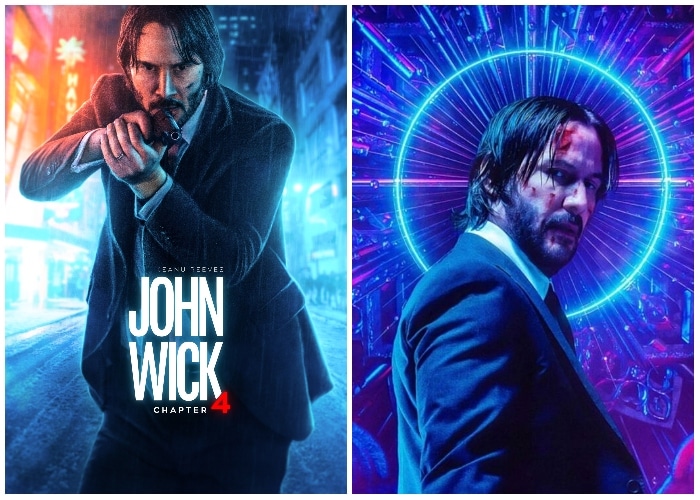 The third film had effectively persuaded us – we saw a skilled murderer, and the film's conclusion foreshadowed a far more unrestrained John Wick. So, in line with the theme, John Wick Chapter 4 is Keanu Reeves vs. the entire world. He's been fired, hacked, blown apart, and tossed off a tower, yet he's still returning to put a stop to everything.
19. Top Gun: Maverick
Fans have been asking for this successor for over 40 years. Tom Cruise makes his return as Maverick in what seems to become one of the top technologically sophisticated movies ever made.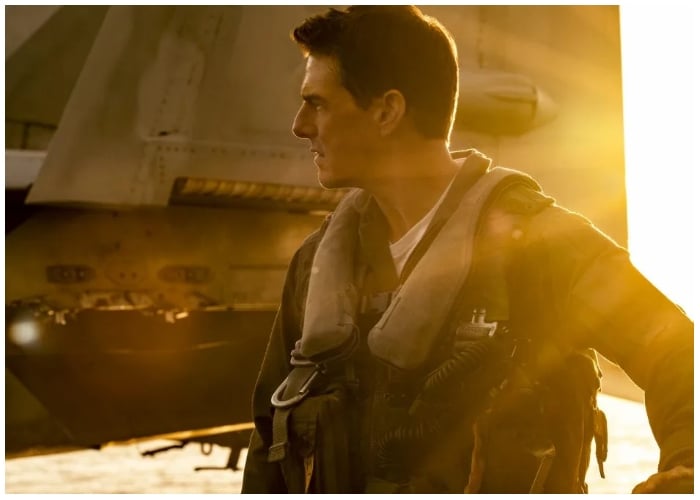 The story is set in real-time and Pete Mitchell is a naval aviator pushing the limits while allowing others around him to deal with the unnecessary bureaucracy he despises. The trailer features everything you'd expect from a Tom Cruise film: fast-paced flying scenes, sprinting, and hilarious one-liners. The first Top Gun was so successful that it physically swelled the ranks of the United States Air Force, and we anticipate the second will have the same effect.
20. Jurassic World: Dominion
The world's most renowned dinosaur series is back, and we cannot be more excited. Although the production has remained tight-lipped about story details, they have produced a five-minute preface that explains how the first insect that became petrified with T-Rex Genes began to be.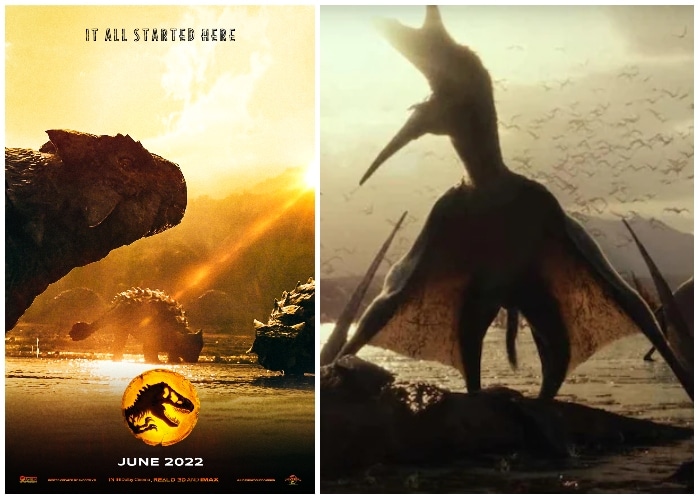 Jurassic World: Dominion follows up 65 million years after Jurassic World: Fallen Kingdom, showing dinosaurs in humanity rather than on the amusement park peninsula. More crucially, they've just displayed a picture of a fatal, hybridized raptor, indicating that the movie's geniuses are adhering to sci-fi fantasy concepts to build terrible dinosaurs that we might just dream about as children.
21. Lightyear
It's the Buzz Lightyear origin narrative we didn't ask for but we're beyond thrilled about. This lineage narrative not only stars Chris Evans as our beloved cosmic adventurer, Buzz Lightyear, but it also reinterprets the figure in a fresh, greater genuine visual approach.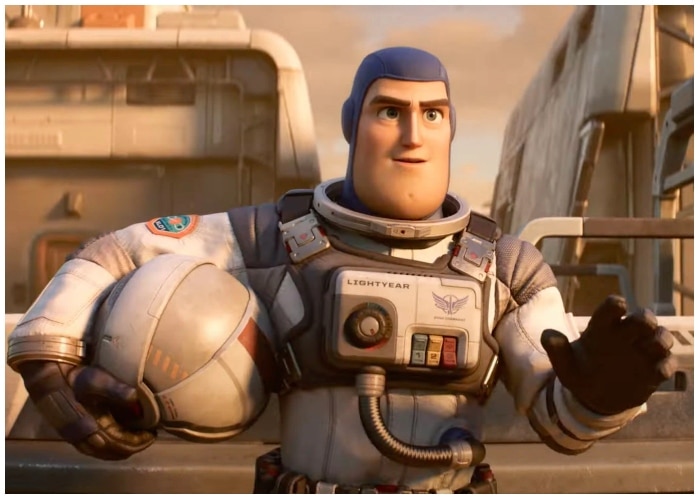 The narrative is thought to revolve around the (fictional) real cosmonaut on whom the famous toy and persona were built, which shows why Tim Allen's harsh tone would not be heard. This film is like the greatest fan fiction brought to life, set to grab the emotions, imaginations, and childlike sentiments of limitless inquiry that originally made us swoon with the Toy Story figures.
22. Thor: Love and Thunder
Thor: Ragnarok is the sequel to Thor: Love and Thunder, which is widely regarded as the top film in the Thor saga. Although no formal description has been released by Disney, it's been established that Thor: Love and Thunder is based on Jason Aaron's renowned work on The Mighty Thor, which was a sequence of comics wherein Jane Foster would become the God of Thunder.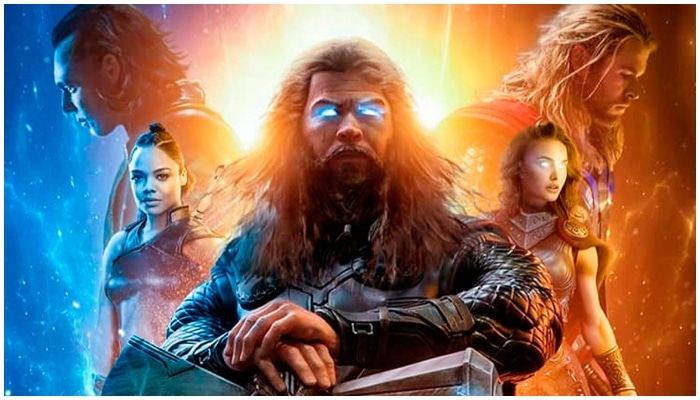 Irrespective of the narrative, Chris Hemsworth has infused his character and touch of humor into the role, transforming Thor for the good, and with Portman, Christian Bale, and even Chris Pratt surrounding him, this film is sure to be a hit.
23. Nope
Nope is a suitable title, given that that is all we know about the picture. What's the point of including it on the lineup if you don't think it's important? It's a Jordan Peele film, which he wrote and directed. As it was developed by the conceptual department of Key and Peele, Get Out and Us, viewers shouldn't need to understand much about the storyline.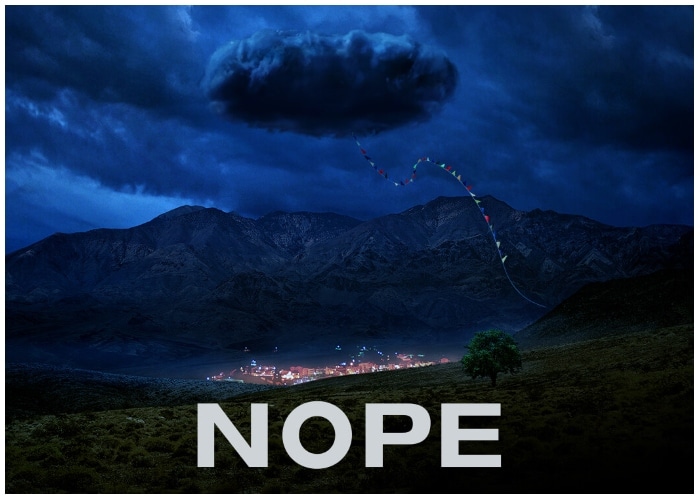 He's a genius of provocative storytelling that doesn't fall short of the demands of his viewers. Keke Palmer, Daniel Kaluuya, Steven Yeun, and Michael Wincott are among the movie's impressive cast members. Mark your calendars!
24. Black Adam
This film has been in the works for years. The Rock portrays Black Adam, one of DC Comics' top popular supervillains, and Shazam's archenemies. For all those unaware about Black Adam, below is a short rundown of why he's the DC Comics Universe's true treasure: he holds abilities of Shazam, which implies he can fight Superman, and the tenacity of Batman, but isn't afraid to murder. He's a sorcerer dead set on vengeance for those who confined him.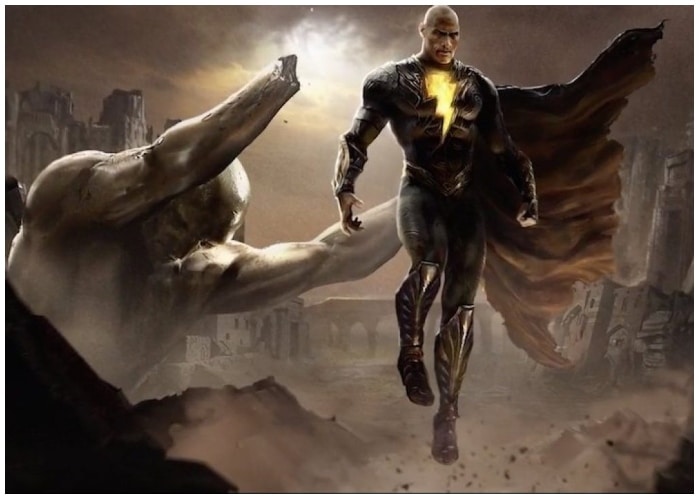 Furthermore, the Rock typically delivers big-budget and awesome combat sequences to the table – is that not what you need from a comic book movie?
25. Mission: Impossible 7
Tom Cruise has returned, and he's doing an impossible mission once more. The pandemic appears to have made producers wary of showing plot details prior to their premieres this year, but it's fine since Mission: Impossible films rarely fail to delight.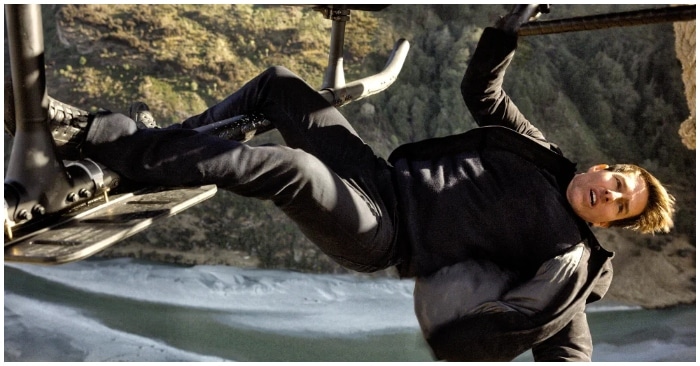 They continuously raise the standard for massive, sophisticated cinematography, and they establish an action-packed atmosphere, in which Tom Cruise can outsmart danger with feats that get crazier with every picture. Throw in the reputation of writer/director Christopher McQuarrie, who wrote and directed the last two entries of the saga, and we got a surefire formula for triumph.
26. Spider-Man: Across the Spider-Verse – Part One
The inevitable will be stated: One of the top animated features is Spider-Man: Into the Spider-Verse. The film's screenplay, cinematography, action scenes, mind-blowing music, and sincere but humorous acting combined to create a near-perfect film. Now, filmmakers Phil Lord and Chris Miller are back to narrate Miles Morales' journey as he battles his way across the universe.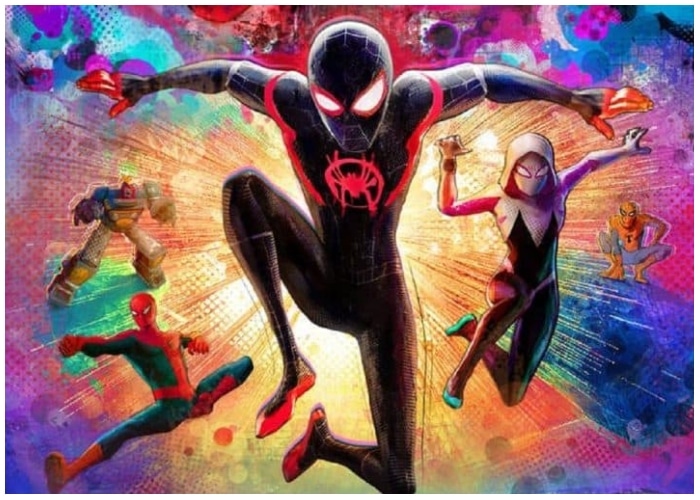 Spider-Man: Across the Spider-Verse – Part One depicts an alternative Spidey as he battles his journey throughout the Multiverse to link up with Gwen Stacy and a fresh squad of Spider-People to take on an inconceivable foe. Yes, we want to be a part of it!
27. The Flash
It is a travesty that the Flash has had to wait forever with his individual film, but we're delighted it's officially arrived. Ezra Miller's wonderfully joyful depiction of the speedster wowed audiences all around the world, providing comedy value to the sometimes excessively grim DC Extended Universe.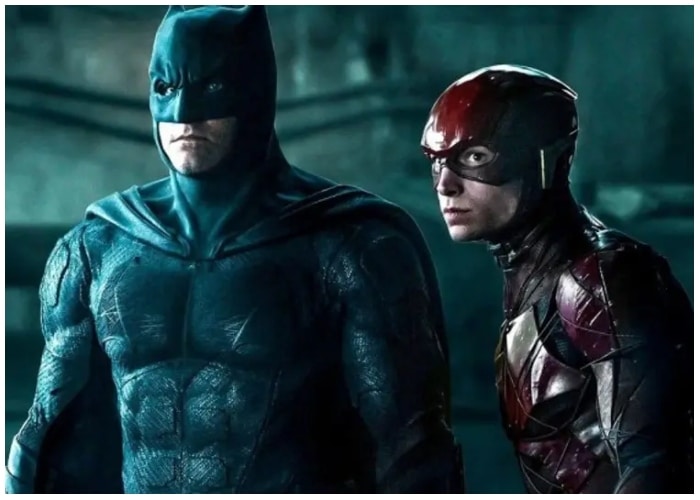 Miller does have the skills to carry out serious passages, thanks to his experience and heritage, rendering him a much more flexible performer. The preview clip doesn't show enough, but the plot appears to be based on some of the iconic FlashPoint dc comic tales, where Barry Allen messes with the time to bring his mom back from the grave.
28. Black Panther: Wakanda Forever
The Black Panther successor will be included on our listing, but it will be with trepidation because the deceased Chadwick Boseman will be cruelly absent from the picture. Marvel Studios President Kevin Feige has indeed stated that the company would neither recast T'Challa nor use sophisticated CGI to make him, so the question stands: how will anything like this work?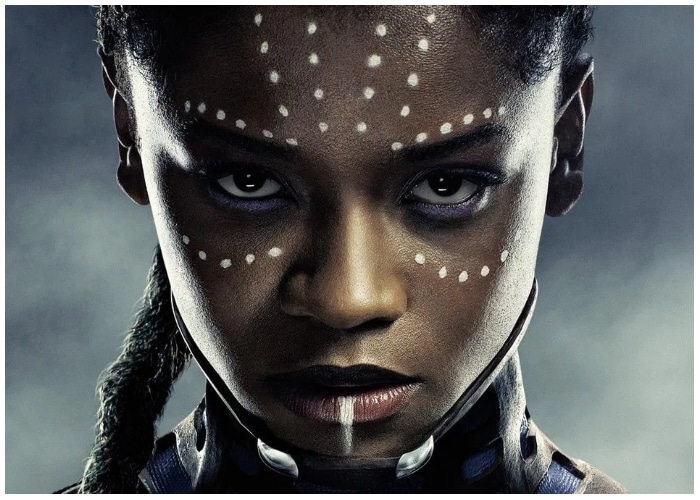 There is a surplus amount of talent driving this concept for it to work altogether, but we anticipate one of the primary motivators for people to watch this film will be to see if they can pull off the unimaginable and make a worthy sequel while also honoring Bosewick's legacy.
29. Avatar 2
In the spirit of achieving the impossible once more, James Cameron has returned with a successor to a once top movie ever made. With its interactive experience and pioneering innovation, the first Avatar caught the minds of people all across the world!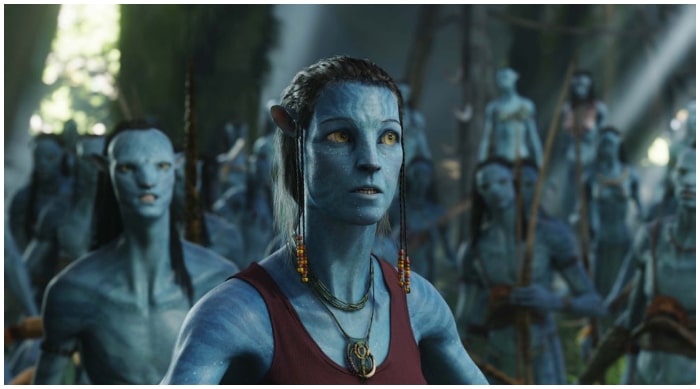 It's difficult to think that the first movie was released 13 years ago, which implies James Cameron has had enough of a chance to discover how to trap a thunderbolt in a container once more. Certainly, the narrative seems enjoyable — Jake Sully is living with his new lifestyle on the world Pandora— but what will distinguish this film is Cameron's inventiveness, which we're sure will wow audiences once more.
30. Killers of the Flower Moon
Killers of the Flower Moon is a Martin Scorsese film featuring Leonardo DiCaprio, Robert De Niro, Lily Gladstone, John Lithgow, and Brendan Fraser, which rounds off this list of awaited movies of 2022. The storyline and plot involve a massive F.B.I. probe featuring J. Edgar Hoover when representatives of the Osage tribe in the United States are assassinated under questionable circumstances.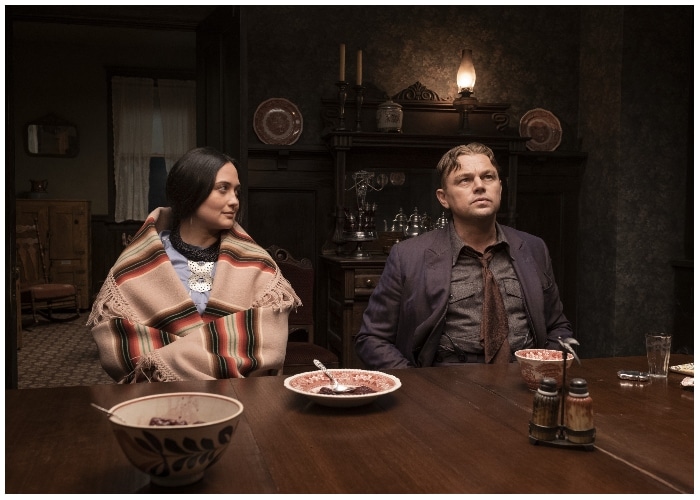 That appears to be just sufficient detail to allow us to get immersed in what promises to be an exciting criminal thriller. With such a rich and punchy casting, this movie will be the one to catch in the premiers!
31. The Killer
Only a couple of months following the recent premiere of "Mank," David Fincher stated that he would once again collaborate with Netflix on a film. This time, it's "The Killer," a graphic novel adaptation by Alexis Nolent. Andrew Kevin Walker, who wrote the screenplay for "Seven," interpreting Nolent's works, and Michael Fassbender has already been cast in the starring role.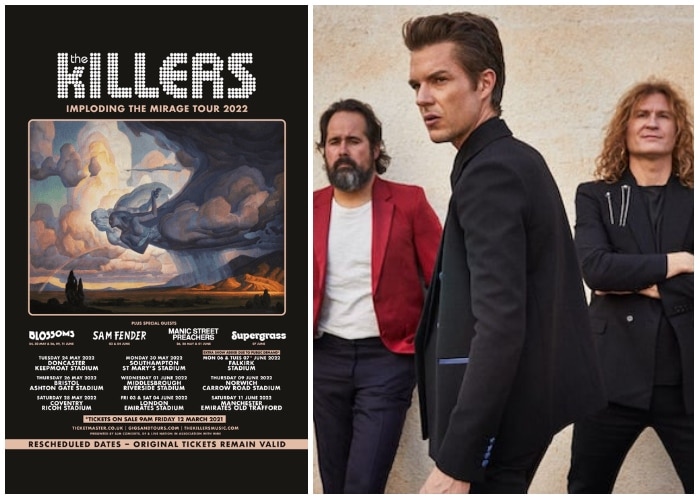 Erik Messerschmidt, who just received an Oscar for his work on Mank, has remarked that he will be reuniting with Fincher in this film about a cold-blooded killer who develops a psychiatric problem in a universe without a sense of morality.
32. Asteroid City
Bill Murray mentioned that Wes Anderson's upcoming movie will be titled "Asteroid City." Tilda Swinton, Tom Hanks, Margot Robbie, Scarlett Johansson, Adrien Brody, Bryan Cranston, and Jeffrey Wright are said to appear in the heavily hyped thriller. Anderson has been filming "Asteroid City" in Spain since August.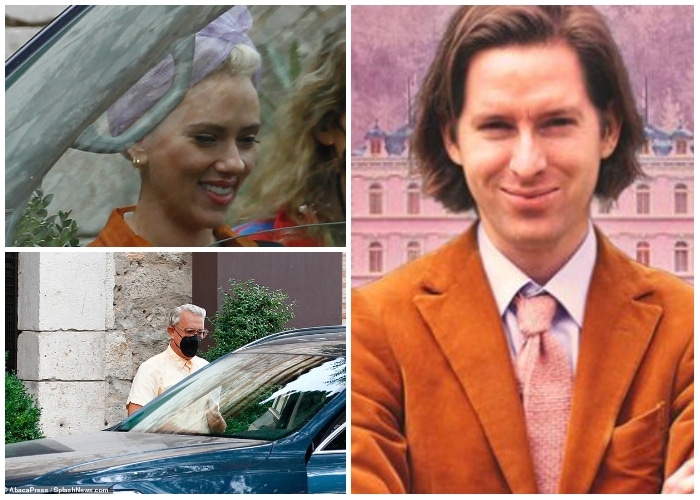 Although the storyline has been kept under wraps, we know that it will be set in Arizona rather than Spain. Following "The French Dispatch," this might be Anderson's second picture for a couple of years. An international debut at Cannes will be appreciated.
33. The Zone of Interest
Given that this project has been in the works for some years, this is fantastic news. What we discovered about this big venture, which is set during the Holocaust, is that Glazer has been developing on this zone for over five years and that A24 has been assigned to create it.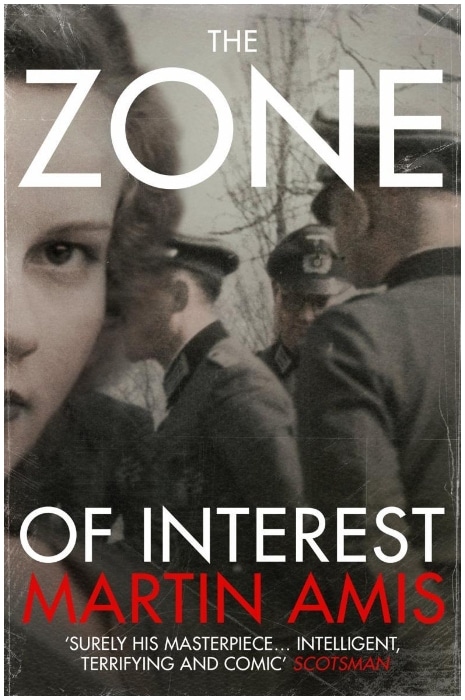 According to reports, the movie focuses on Martin Amis' book "The Zone of Interest." The novel narrates the story of a Nazi officer who falls in love with the wife of a camp's commander. While the scorned man starts to distrust his wife, the narrative chronicles their tumultuous loving relationship.
34. Babylon
Damien Chazelle's "Babylon" will star Margot Robbie and Brad Pitt and is set during the changeover between complete silence and talkies cinema. It will feature a combination of true and fictitious personalities. Pitt will play a hypothetical silent starlet who is unable to adapt to the new Hollywood age.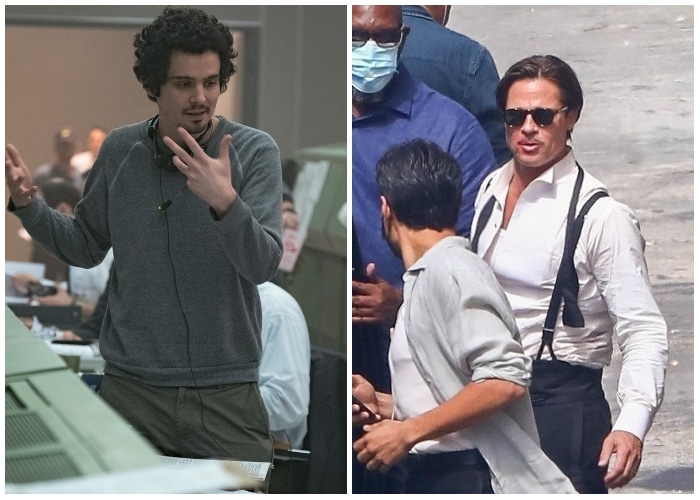 On the other hand, Clara Bow is primarily regarded as Hollywood's original "It" girl – the character Margot would portray. Chazelle is one of the few true cinematic geniuses to emerge from the United States in the last ten years. There haven't been many filmmakers with the type of hype he's had in this American industry.
35. Disappointment Blvd.
This summertime, Ari Aster finished shooting "Disappointment Boulevard" in Montreal. For the new movie, the director of "Midsommar" and "Hereditary" will reunite with A24. The intriguing thriller "Beau is Afraid" will feature Joaquin Phoenix. Aster directed the short movie "Beau" in 2011.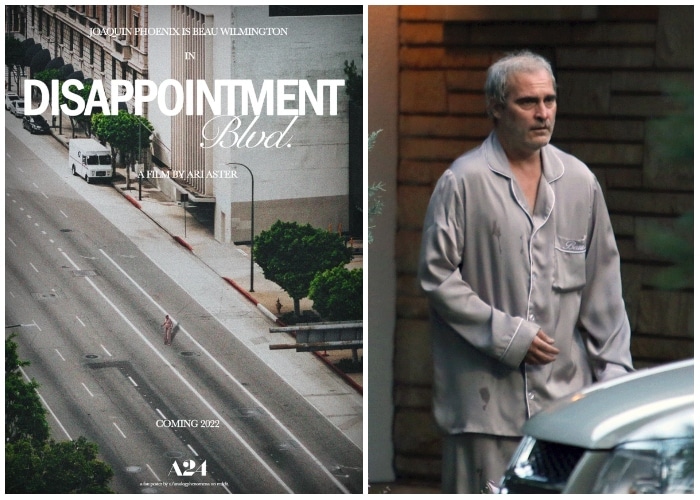 Phoenix's role will portray a "distraught but delightful man who has troubled relations with his domineering mom but never met his father" in the picture, which is characterized as an "absurdist horror thriller set in an alternate present." After his mother passes away, he embarks on a trip home fraught with mysterious dangers.
36. The Fablemans
This will be another one of Steven Spielberg's personalized pictures. Here's a look at "The Fablemans," which will depict the narrative of Sammy (Gabriel LaBelle), a young, inexperienced director residing with his family in early 1960s Arizona. It is inspired by Spielberg in his mid-teenage years before he became a celebrated director.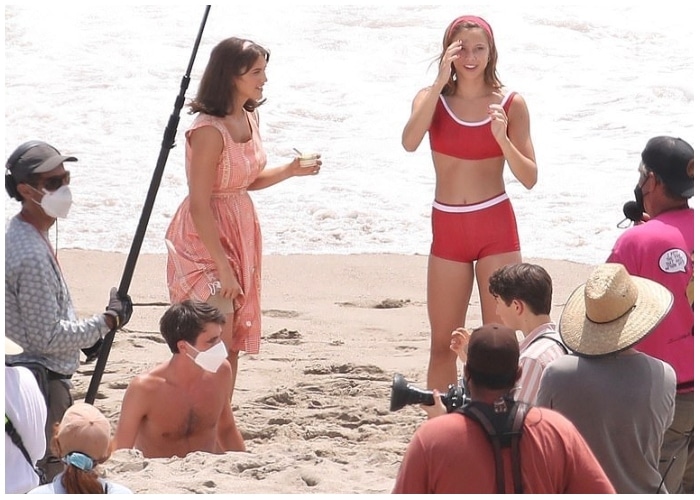 Michelle Williams is expected to portray a figure based on Steven Spielberg's mom, Seth Rogen may portray the director's uncle, and Paul Dano will take the role of Spielberg's father, Arnold. The majority of the upcoming movie's ensemble, featuring LaBelle, will be fresh, lesser-known performers.
37. Bardo
Back-to-back Best Director Oscars went to Alejandro González Iárritu for "Birdman" in 2014 and "The Revenant" in 2015. He's back with "Bardo" after seven years. The play is considered to be a political and socio-economic remark on Mexico. It was shot in his hometown of Mexico City with a massive budget.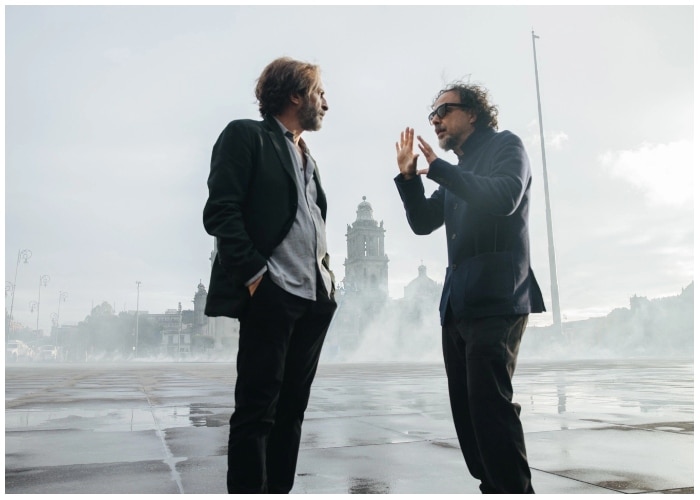 No more information about the tale has been released. The movie was written by Inarritu himself, and a crew member verified that it was filmed in Spanish. Daniel Giménez Cacho is believed to be the primary character, with Oscar nominee Darius Khondji (from "Amour," "Seven," and "Uncut Gems") in cinematography.
38. Armageddon Time
Gray will return to his hometown of New York for this fresh endeavor. Gray's first five films ("Little Odessa," "The Yards," "We Own the Night," "Two Lovers," and "The Immigrant") all took place in New York City. Anne Hathaway and Jeremy Strong appear in "an autobiographical melodrama about adolescence in mid-1980s Queens, New York."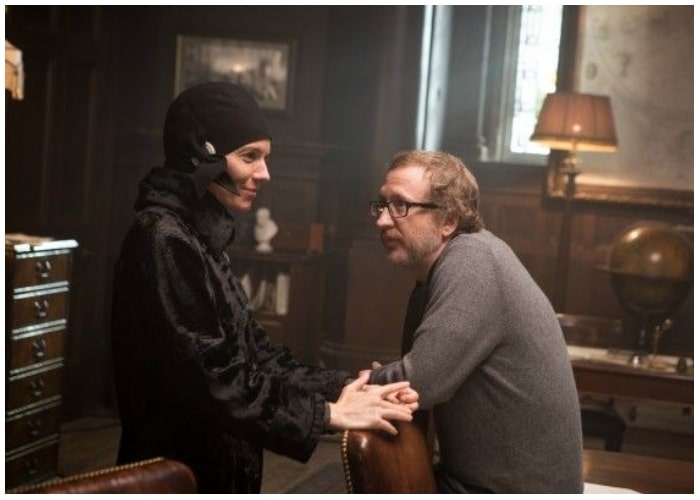 More fascinatingly, it appears that Donald Trump and his late father Fred will be among the movie's protagonists. We all recognize Donald Trump, but his obscure father, Fred, was a Queens-based real estate investor who helped Donald evolve into the real estate billionaire he is today.
39. Showing Up
Rumor has it that Cannes desires Kelly Reichardt's "Showing Up" to be included in their program in 2022. Yes, it is possible and might happen soon. IMDB stated that she is an artist on the eve of a career-changing exhibition. The turbulence of reality has motivated her excellent achievement as she traverses family, friends, and colleagues in the run-up to her showing.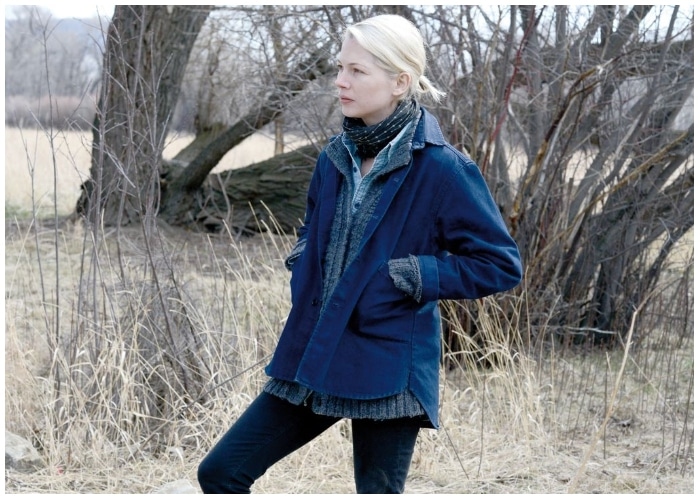 Michelle Williams, a mainstay on the Reichardt set, has been selected in the starring role. We're eager to see if Reichardt can match "First Cow," which was her top film in a long and illustrious career.
40. Pinocchio
Del Toro has teamed up with Netflix to script, film, and produce a stop-motion rendition of his long-time personal work, "Pinocchio," after last year's cinematic dark attempt at "Nightmare Alley." The picture is a labor of love for Del Toro, who had attempted to get it off the ground for years. It appears that he has finally acquired a company willing to fund it.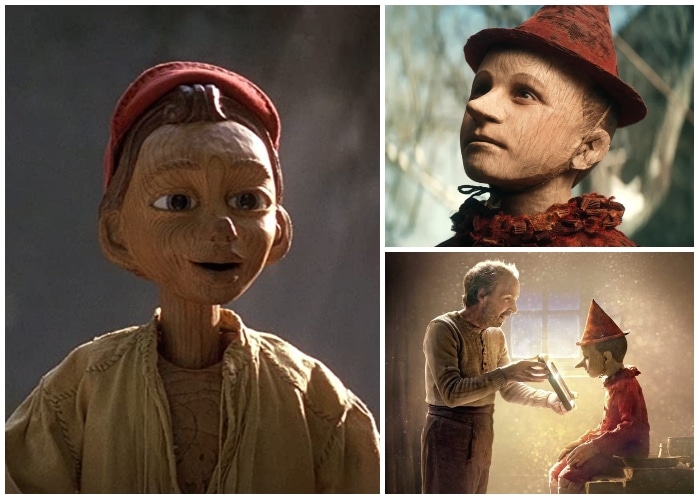 Patrick McHale, who wrote "Adventure Time," has signed up to co-write the film alongside Del Toro. Mark Gustafson, who worked with Del Toro on "Fantastic Mr. Fox," will co-direct the movie. It's likely that the film will be released over Christmas time.