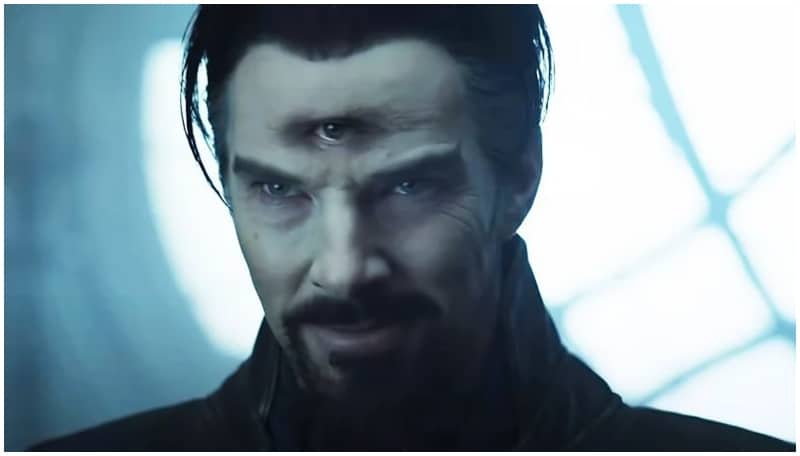 "Doctor Strange in the Multiverse of Madness" is important to the MCU's overarching narrative, but it also contains a number of winks and callbacks to other Marvel universes. Within the film's two hours, there are several references ranging from vintage animated shows and comic book plots to live-action films set in whole separate canons.
There is a lot of potential for subtle references to other movies, characters, and plotlines in a picture that deals so heavily with both magic and the multiverse. The title character in "Multiverse of Madness" wholeheartedly embraces the infinite possibilities of the namesake environment. Every opponent, battle, and alternate world is full of entertaining tiny details for keen eyes to spot and make hardcore fans swoon.
America Chavez' Jacket
Doctor Strange in the Multiverse of Madness introduces us to America Chavez, a multiverse traveler. On closer inspection, you can spot a star on the back of her jacket, which depicts the star-shaped portals she produces, and an LGBTQ+ pride pin, which is a reference to her moms.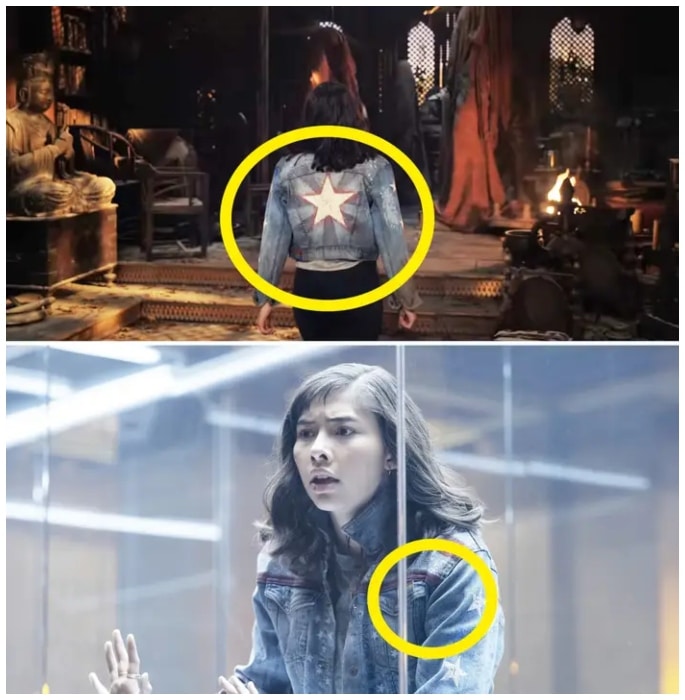 The term "Amor is Amor," which means "Love is Love" in Spanish, describes her. Because of America's tragic origin tale, her mothers aren't in her life, yet they helped mold the hero she is today. America and her sister Catalina are the daughters of Amalia and Elena Chavez, who were renowned doctors.
Doctor Strange's Doctor
You might not remember Dr. Nicodemus "Nic" West from the 2016 Doctor Strange movie, who sits next to Strange at Christine's wedding and talks about how he lost his two cats (and brother) during The Blip. Since then, so much has happened in the MCU. Dr. Nicodemus West admired Dr. Stephen Strange's surgical expertise.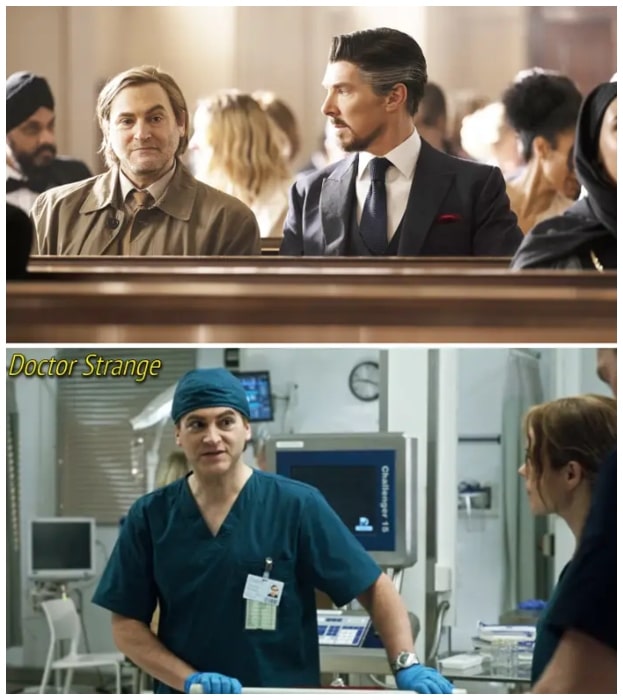 After Strange's car accident, Dr. West conducted the operation that spared his hands but left him with serious nerve damage. Nicodemus, plagued by remorse for depriving the world of Strange's medical services, followed Strange to Kamar-Taj, arriving just days after Strange had completed his mystical training.
Shuma-Gorath First Appears In What If…?
Multiverse traveler America Chavez is hunted by a gigantic tentacle thing when she lands in our universe. Shuma-Gorath, a fabled one-eyed, multiversal tentacle monster who frequently clashes with Doctor Strange, is the name of this creature in the comics. Previously, the creature appeared in a few episodes of What If…?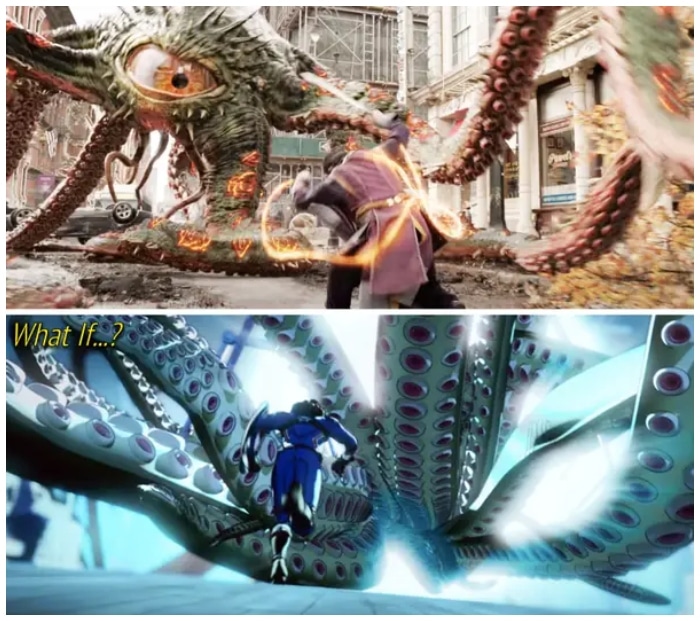 This TV series is the first animated series in the MCU. It is now evident that this show had a significant role to play in the Marvel Cinematic Universe, since each episode in Season 1 depicted parallel universes in which critical events unfolded differently. What If…? is a DIsney+ production.
Secret Clue On The Bus
Shuma-Gorath pulls up a bus with the number "6192" on the top during the fight with Doctor Strange and America Chavez. Since this is Marvel, numbers are usually essential. We speculate the numbers refer to Avengers Issue #61 and Avengers Issue #92, which both feature Doctor Strange seeking out the Avengers for the first time and Scarlet Witch departing.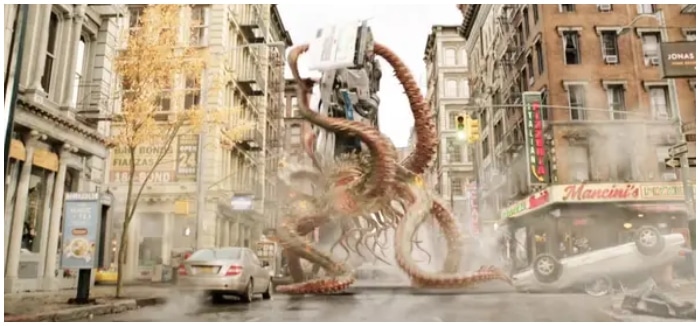 Shuma-Gorath is an extradimensional, eldritch creature that existed and ruled over his own dimension within the Multiverse. He was unleashed onto the earthly plane by Wanda Maximoff, but was stopped and banished back to his dimension by Doctor Strange and Wong.
Ultron's Universe
Mordo is surrounded by Ultron bots when he comes to grab Doctor Strange and take him to see the Illuminati. So we get to see what the world might have looked like if Tony and Bruce's Ultron program had been effective and not corrupted on this Earth. This also suggests that Vision is unlikely to exist in this universe.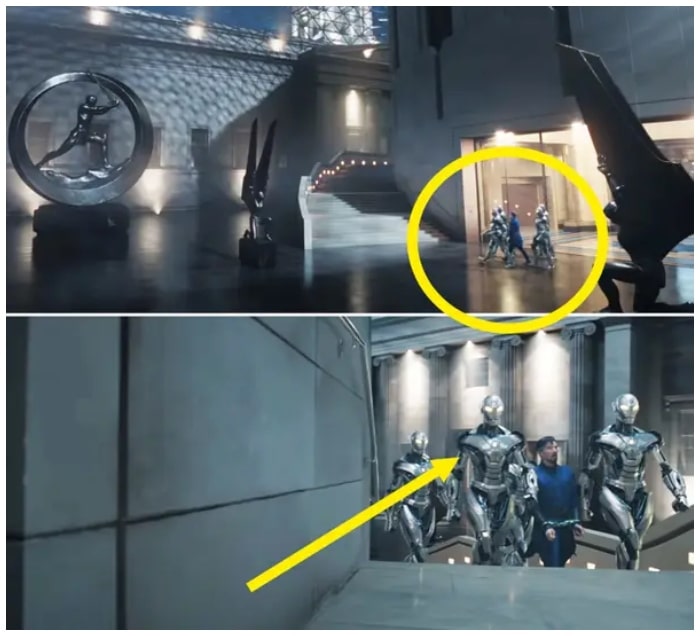 The Sentries are quite similar to Ultron, with the exception that they are significantly smaller, have less armor, and are less bulky. When Ultron's consciousness takes direct control of them, a blue glow erupts from behind their faceplates, which turns crimson.
Rintrah, The Green Minotaur, Briefly Appears In A Scene
A green minotaur named Rintrah can be seen when Doctor Strange and Wong are visiting Kamar-Taj. Rintrah originally appeared in Marvel comics in Doctor Strange Vol. 2 Issue #80 in 1986. He even works at the Strange Academy, which in the comics was founded by Doctor Strange.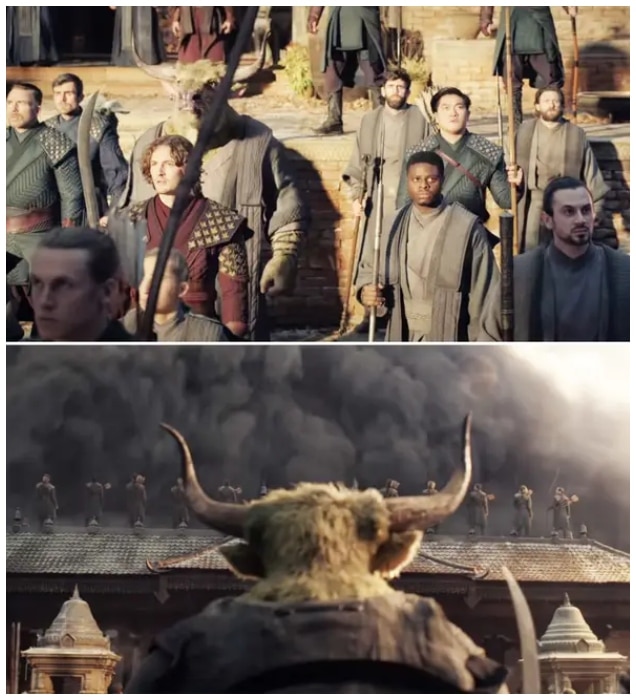 Rintrah first met Earth-616's Sorcerer Supreme Doctor Strange when Strange sought Enitharmon to fix his torn Cloak of Levitation. He was accepted as an apprentice by Strange, and moved in with Strange in Greenwich Village. Once Rintrah was able to conquer his evil overload, and Doctor Strange awarded him as his rightful successor.
Wanda Escapes From The Mirror Dimension
In the comic book Doctor Strange confines Wanda inside the Mirror Dimension and she escapes in an epic Pennywise-style. It also demonstrates how powerful she is. People who employ Dark Dimension magic are more powerful in the Mirror Dimension, according to Mordo.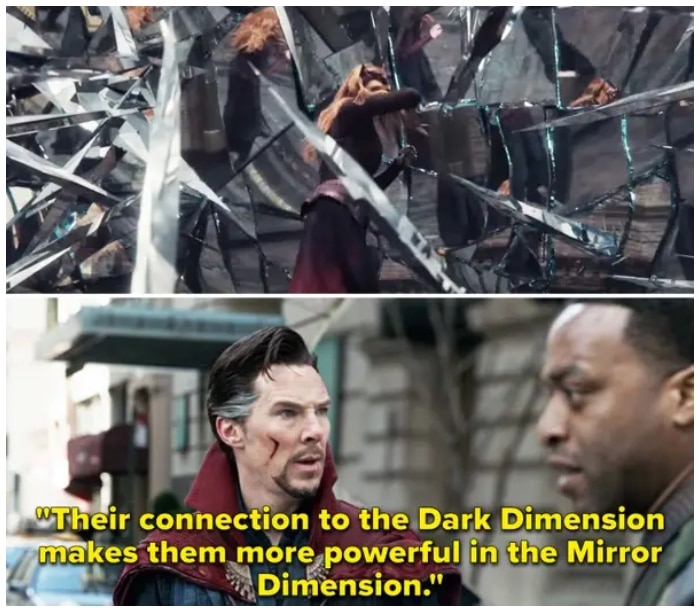 The Mirror Dimension is shown to be a parallel reality that coexists with the universe' fabric. It's both present and absent at the same moment. A doorway to the Mirror Dimension can only be opened by great sorcerers. Sorcerers usually use the realm to practice powerful spells that, if unleashed in the actual world, may do great damage.
The Living Tribunal Cameo
When America Chavez and Doctor Strange travel through other realities, The Living Tribunal can be spotted in one of them. The Living Tribunal is a vastly powerful humanoid cosmic entity who has existed as long as the universe itself. Its mission in the comics is to defend and maintain the multiverse's balance. We first saw The Living Tribunal in the MCU in Loki Episode 5, when Loki finds himself in the Void.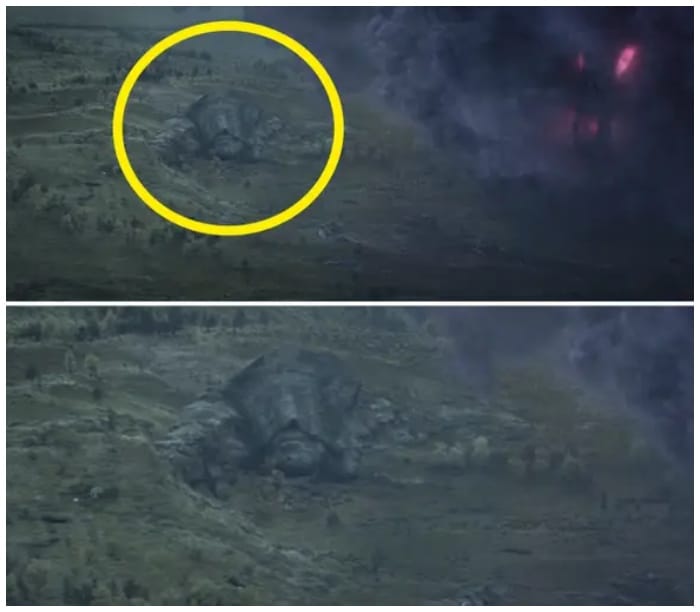 It could prevent one universe from gaining more power than the others. The Tribunal could also intervene to keep a universe from becoming too nice or too evil.
Evil Dead Cab Ad
A taxi bearing the advertisement "Grindhouse Releasing" can be seen in one of the realms Doctor Strange and America travel through. Grindhouse Releasing is a Hollywood distribution business that is best known for restoring and re-releasing Sam Raimi's The Evil Dead.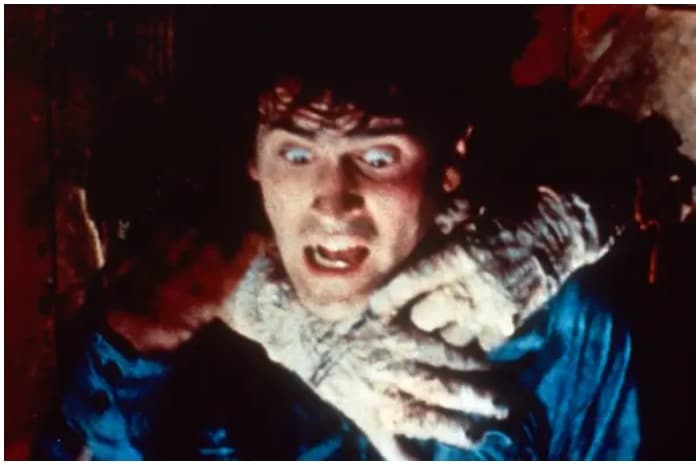 Doctor Strange in the Multiverse of Madness was directed by Sam Raimi, of course.
The Evil Dead was released in 1981 and it's about five friends who travel to a cabin in the woods, where they unknowingly release flesh-possessing demons. Bruce Campbell plays Ash in all Evil Dead movies and he's also a voice actor for many video games.
Bruce Campbell Cameo As Pizza Poppa
The great Bruce Campbell, who is best known for playing Ash in Sam Raimi's Evil Dead saga, plays Pizza Poppa, a street vendor who attempts to grab Doctor Strange's cloak. Doctor Strange punishes him by casting an enchantment on Pizza Poppa that causes him to smack his own head for weeks.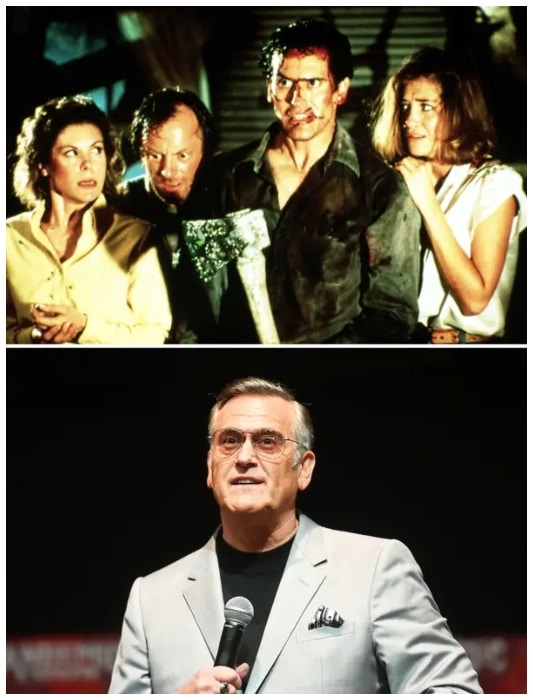 Over the years, he has made cameo appearances in a number of Sam Raimi films. As a teenager, Campbell began acting and creating Super 8 films with his buddies. After meeting Sam Raimi in Wylie E. Groves High School, the two became fast friends and began collaborating on films.
Doctor Strange Statue's Plaque
When Doctor Strange and America Chavez view the Doctor Strange memorial statue standing outside of the Sanctum Sanctorum, you can notice that the plaque refers to Doctor Strange as "Earth's mightiest hero," which is a direct reference to the Avengers being referred to as "Earth's mightiest heroes" in Marvel comics.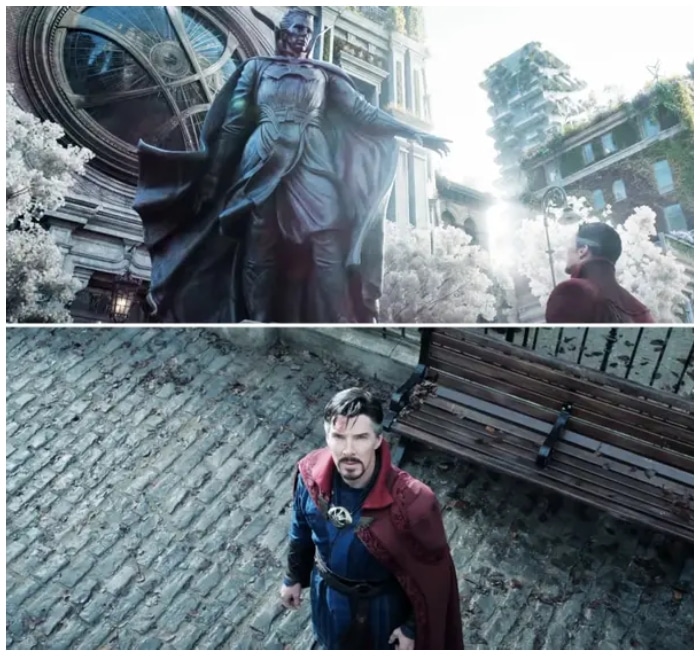 Following a mass S.H.I.E.L.D. prison breakout, Earth's mightiest heroes unite to form the Avengers, including Iron Man, Captain America, Thor, the Hulk, Ant-Man, the Wasp, Black Panther, and Hawkeye. Nevertheless, The Avengers: Earth's Mightiest Heroes comic book is not canon to the Marvel Cinematic Universe.
Wanda's wardrobe detail
Wanda's wardrobe has been updated for this movie, including an opening in the collar shaped like Vsion's mind stone. This is something she had to destroy in Infinity War, but she never recovered from.
She blamed Dr. Strange for it because he was the one to surrender the Time Stone, making her sacrifice pointless. The death of Vision eventually drove her insane and she created a magical virtual world.
Nod To Bob McLeod
A store called "McLeod Books" can be seen across the street from the Sanctum in the new universe, which plays homage to Marvel comics artist Bob McLeod, who is best known for co-creating New Mutants with Chris Claremont.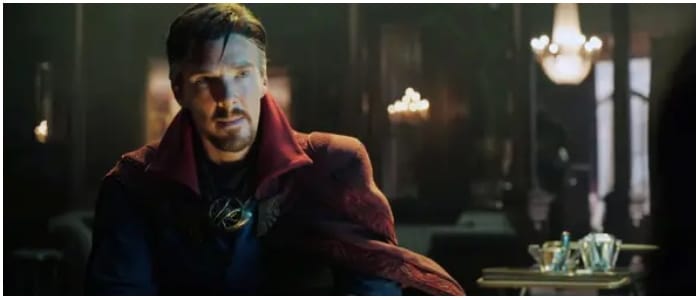 Bob McLeod began his career in the Marvel Comics production department in 1973. He started penciling and inking for Marvel's Crazy Magazine, where he did various movie parodies and the "Teen Hulk" strip. McLeod drew the New Mutants graphic novel and inked several issues. The graphic novel's development ran concurrently with his honeymoon and he had to ink the novel during that time.
Oswald the Lucky Rabbit
When Scarlet Witch transforms into another Wanda Maximoff for the first time, you can see Billy and Tommy watching a cartoon with Oswald the Lucky Rabbit. Walt Disney invented Oswald the Lucky Rabbit in 1927, but he lost ownership of the character due to licensing issues, which led to the creation of Mickey Mouse.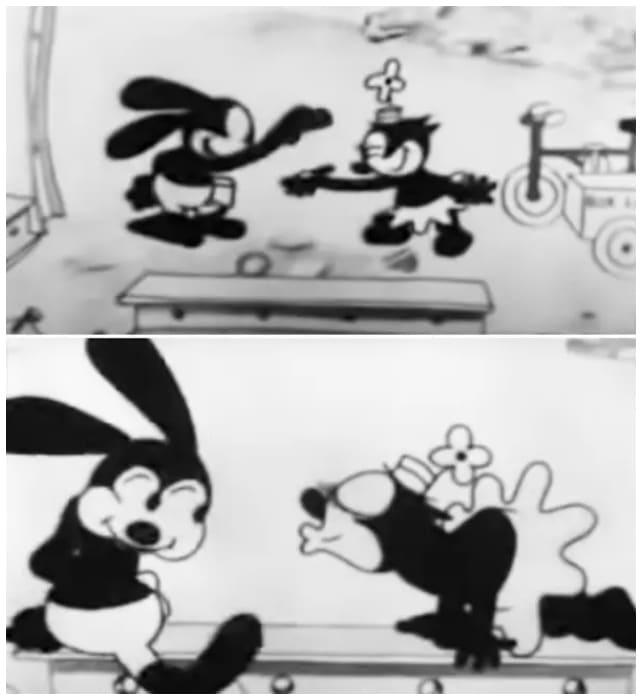 Oswald was frequently shown as belligerent, and overzealous, which resulted in humorous incidents that put the rabbit's luck to the test. He starred in several animated short films released to theaters from 1927 to 1938. Twenty-seven animated Oswald shorts were produced at the Walt Disney Studio.
The 2003 Detroit Tigers Season
Billy expresses how good the 2003 Detroit Tigers were, to which Tommy responds that, "They sucked." The Detroit Tigers baseball team is based in Detroit, Michigan and it dates back to 1894 when they were a member of the minor league Western League. Writer and director Sam Raimi was born and raised in the state of Michigan.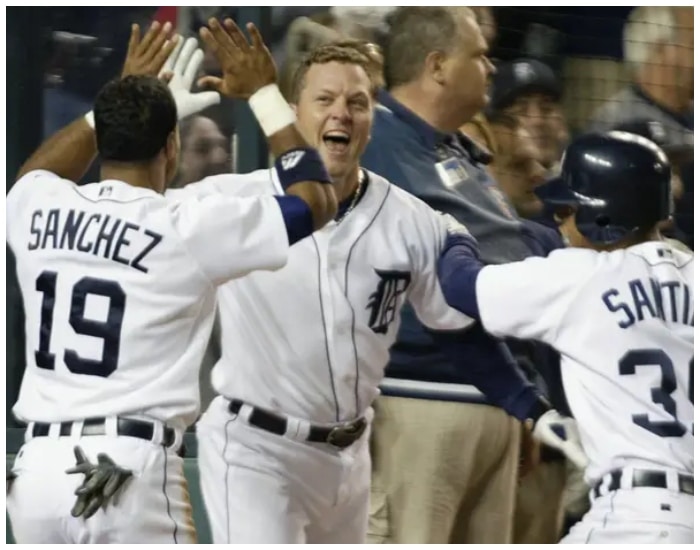 The 2003 Detroit Tigers season was the team's 103rd season, and they finished with the most losses in American League history. For this reason, the 2003 Tigers have been described as being possibly "the worst team of all time without a good excuse."
Mountain Wundagore
Wong tells Scarlet Witch about Mt.. Wundagore when her copy of the Darkhold magic book is destroyed, and the two of them trek there. Chthon wrote the Darkhold on Wundagore Mountain in the comic books, and the same is true in the MCU. In the comics, Chthon is subsequently imprisoned within the Mountain, and Wanda and Pietro Maximoff are born the night he escapes. Wanda and Chthon have a long history in the comic books.
The mythical Mount Wundagore is located in the Transian Mountain Range, in the fictional Eastern European country of Transia, overlooking East Transia, the country's capital.
The Mysterious Darkhold Book
When Wanda realizes that Wundagore isn't a tomb, but rather a throne for the Scarlet Witch, the statue behind her recalls the drawing of the Scarlet Witch from the Darkhold that we saw while Agatha Harkness was reading from the book in WandaVision Episode 9.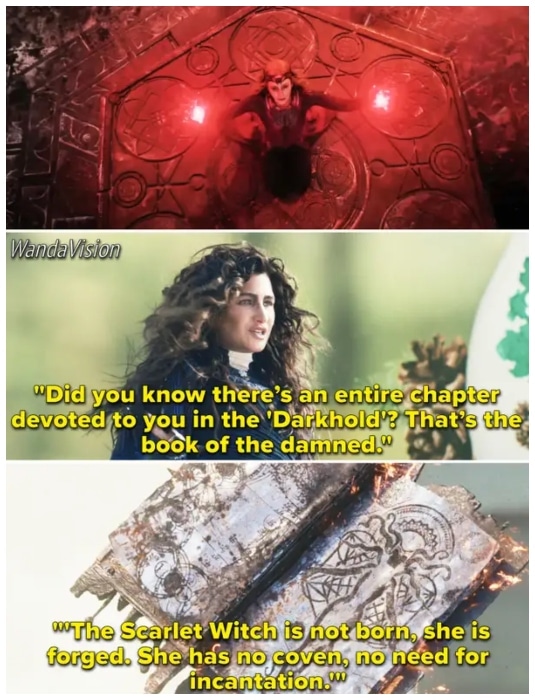 This book, also known as The Book of the Damned and The Book of Sins, is an ancient and wicked magical textbook. It's considered the most powerful dark magic album due to the fact that it contains tremendous dark magic spells. Anyone who reads it is thought to lose their mind and even their soul.
Wiccan And Speed Statue
There are two boys beside the Scarlet Witch on the Scarlet Witch statue, which most likely symbolize Wiccan and Speed. Wanda even places her hand candidly on Wiccan's statue at one point. Billy and Tommy transform into Wiccan and Speed in the comics and battle alongside the Young Avengers, with Wiccan possessing comparable abilities to Wanda.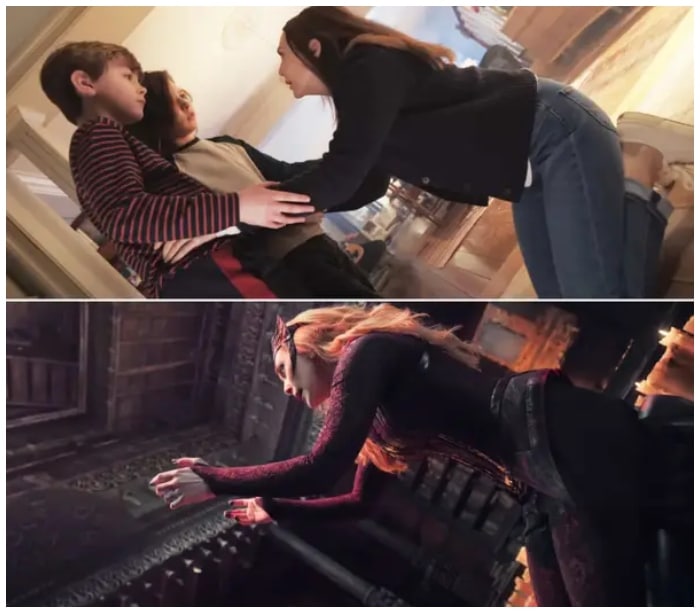 While Wiccan has similar powers to his mother, Speed possessed the powers of Wanda's brother Quicksilver, that is super speed. In the comic books, Wanda's twin boys do not really have a father, since she created them with souls she took from a demon.
Earth-838 Only Exists In The MCU
When America Chavez and Doctor Strange meet Christine Palmer from another universe, she informs them that Strange's Earth is referred to as "Earth-616." Earth-616, generally known as the Prime Universe in comic books, and it is the setting for all of the legendary stories involving the Avengers and other heroes. Christine in this rendition notes that they are currently on Earth-838, which is an MCU-exclusive Earth name.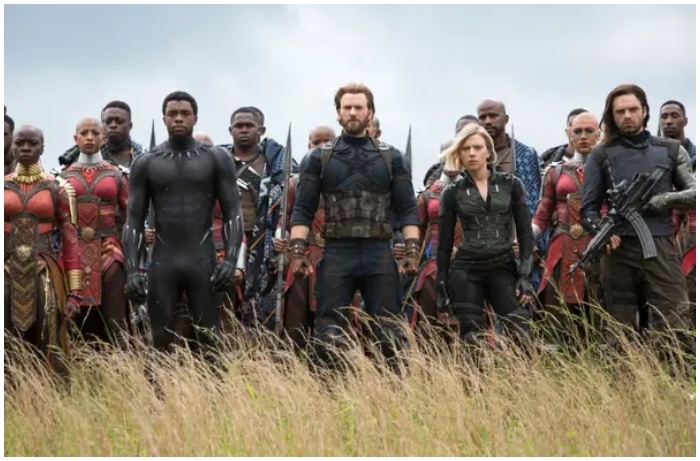 Doctor Christine Palmer is a former colleague of Stephen Strange and a surgeon at Metro-General Hospital. Christine was his girlfriend until they split up because of his egotistic disposition, but they remained friends.
The Baxter Foundation
Christine tells Strange and America that she works at The Baxter Foundation and is the one who names universes. The Baxter Building was always the Fantastic Four's headquarters in the comics, and it was featured in the 2015 Fantastic Four film as an institution created by Franklin Storm, alias Sue Storm's father. In this film, The Baxter Foundation is portrayed as a government-funded institute for scientific research and young prodigies.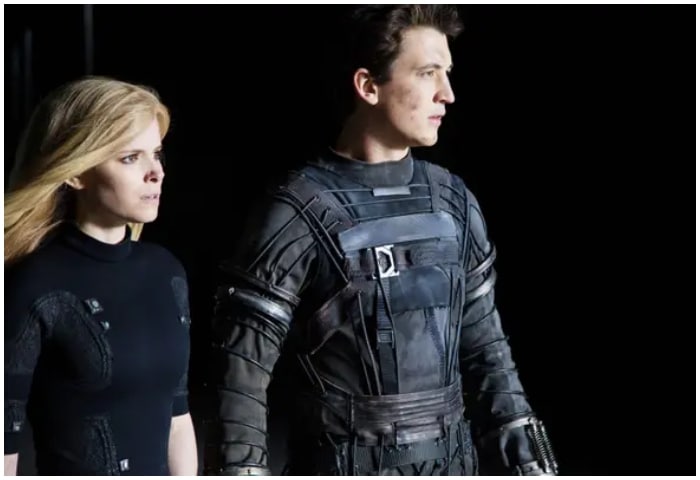 The Baxter Building is a 35-story structure located near the United Nations Headquarters on 42nd Street and Madison Avenue in Manhattan, New York City. People and organizations have called it home.
The Illuminati Organization
During Multiverse of Madness, we meet The Illuminati, which is a hidden and mysterious organization from the comic books. Doctor Strange is a member of the Illuminati, which, in the comics, also includes Professor Xavier, Reed Richards, Iron Man, Black Bolt, and Namor. Other superheroes have joined and departed the Illuminati over the years. Professor X, Reed Richards, and Black Bolt, all original members of the gang, appear in this film.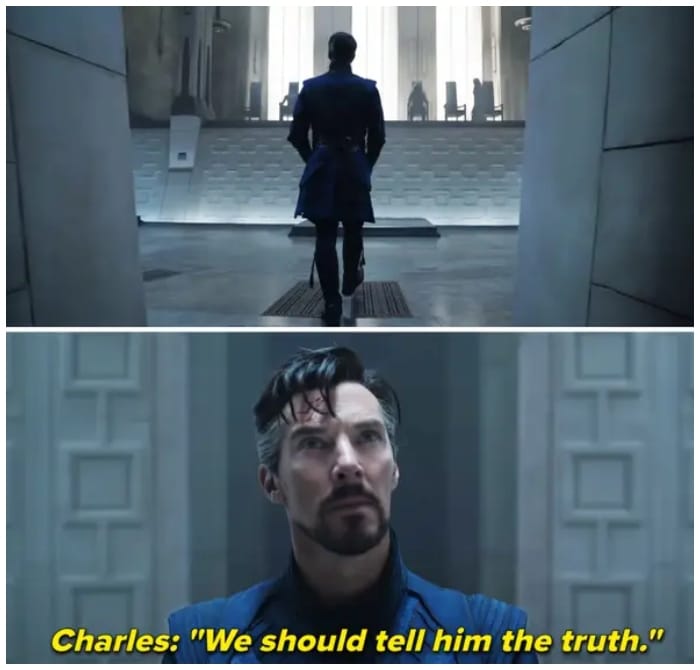 Baron Mordo is a former member of the group. Additionally, Black Panther would ally himself with the team on occasions, but often found himself disagreeing with their motives.
Captain Carter, A Member Of The Illuminati
Hayley Atwell, who previously appeared in What If…?, makes her live-action appearance as Captain Carter as we meet the Illuminati. After being injected with the super soldier serum instead of Steve Rogers, Peggy was the one to become Captain Carter. She was a member of the Illuminati in the comics at one point.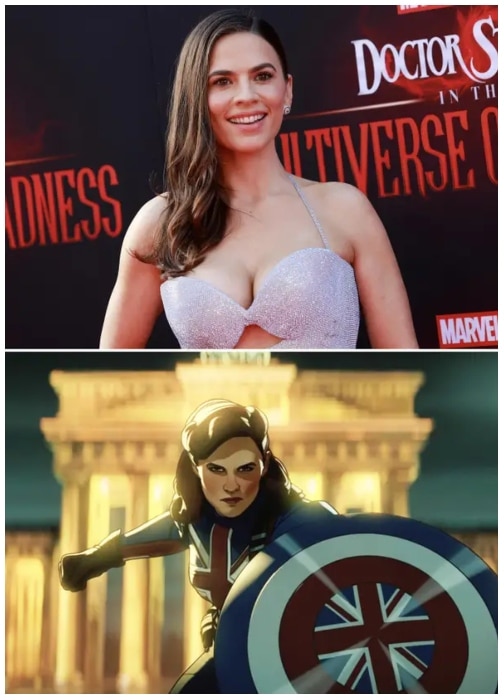 Carter presided over a tribunal in which Baron Mordo jailed an alternate Doctor Strange on suspicion of being dangerous as their universe's Strange. Scarlet Witch broke into their headquarters before they could vote to have Strange executed. Scarlet Witch killed Carter by bisecting her with her shield.
Maria "Photon" Rambeau
After previously appearing opposite Brie Larson in Captain Marvel, Lashana Lynch reprises her role as Captain Marvel. Maria Rambeau died during The Blip in our universe, according to WandaVision, whereas Monica Rambeau was dusted. This version of Captain Marvel is, of course, what would have happened if Maria had Carol's abilities instead.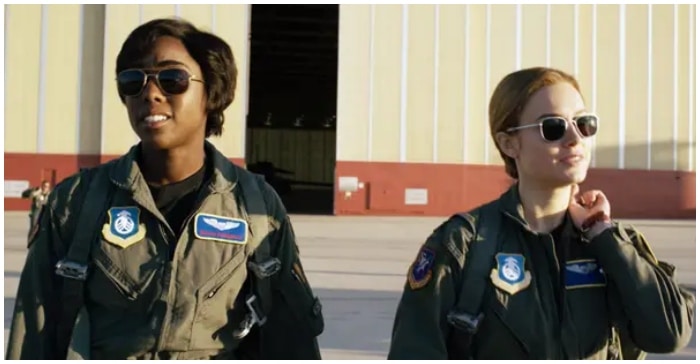 Maria "Photon" Rambeau, the mother of Monica Rambeau, was a former US Air Force pilot and the creator of S.W.O.R.D. She has several incredible superpowers, such as energy absorption and the ability to travel at the speed of light while in her energy form.
The Inhumans
Anson Mount plays Blackagar Boltagon, nicknamed Black Bolt, one of the Illuminati. Black Bolt frequently appears alongside the Fantastic Four in comic books. Anson previously portrayed Black Bolt in the Marvel series Inhumans, but this time he wears a more comic-accurate suit. It was the first time in nearly five years that he has played the Inhumans' strong ruler.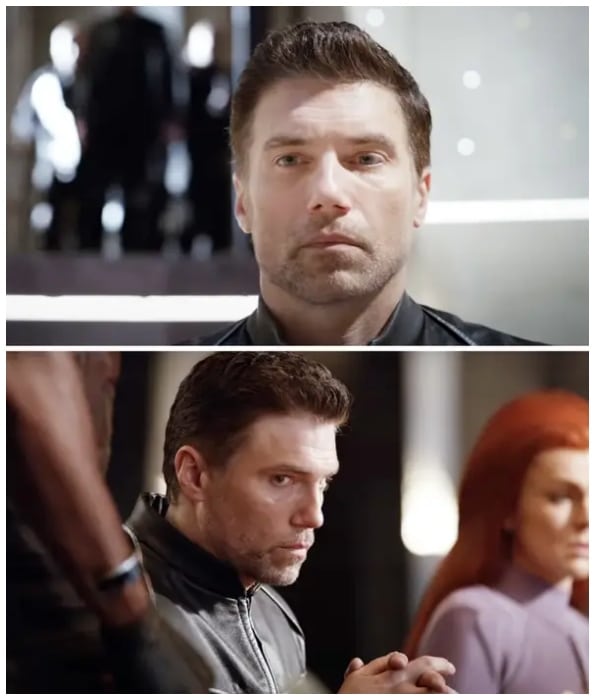 The Inhumans are led by their king, Black Bolt, and his Royal Family, consisting of Medusa, Karnak the Shatterer, Gorgon, Triton, Crystal, Maximus the Mad, and the canine Lockjaw. Marvel terminated the show after only one season due to low ratings.
John Krasinski As Mr. Fantastic
John Krasinski reprises his role as Reed Richards, or Mr. Fantastic, a key member of the Illuminati in the Marvel books. Fans have been fan casting Krasinski as Reed for years, so seeing it come to life in reality was incredible. Reed's presence comes before the MCU reboots the Fantastic Four for the upcoming film, and we suspect that Krasinsky will not miss the chance to reprise this role.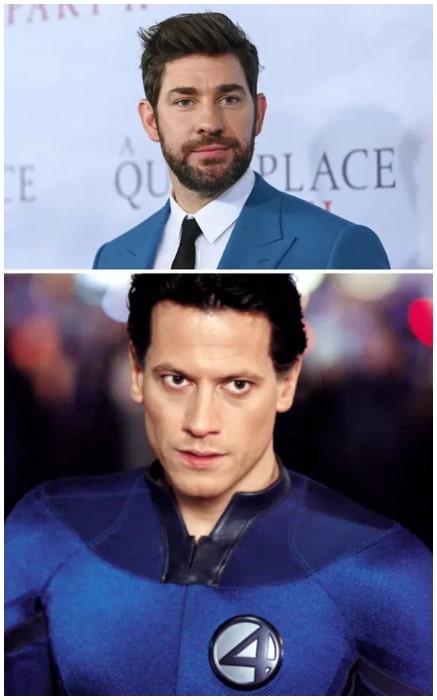 Reed Richards is a scientist and inventor and smartest man on Earth. He is a polymath with mastery of all the sciences including, electrical, mechanical, aerospace engineering, chemistry, physics, among others.
Reed Richards Caused An Incursion
Reed tells Doctor Strange that he sparked an incursion while telling about what happened to their Strange. In the comics, incursions have occurred a few times; most memorably, Reed was called in to help restore the multiverse after Earth-616 and Earth-1610 nearly collided.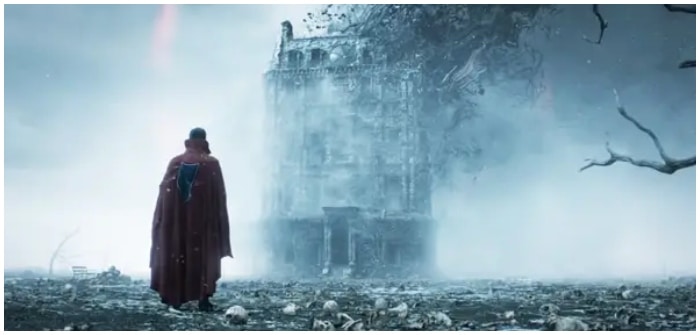 Because of the Molecule Man's tampering, the Maker exists simultaneously in all universes, with each body sharing the same consciousness. He is able to transport objects from one universe to another, such as when he transferred a weapon from Earth-7918 to his body However, the extent of his involvement is uncertain because several of his bodies were destroyed.
Sir Patrick Stewart As Professor X
The iconic Sir Patrick Stewart reprises his role as Charles, aka Professor Xavier, in the Marvel Cinematic Universe. He is in a yellow wheelchair when he enters the conference room where the Illuminati are gathering, which is a homage to Professor X in the X-Men: The Animated series, which ran from 1992 to 1997.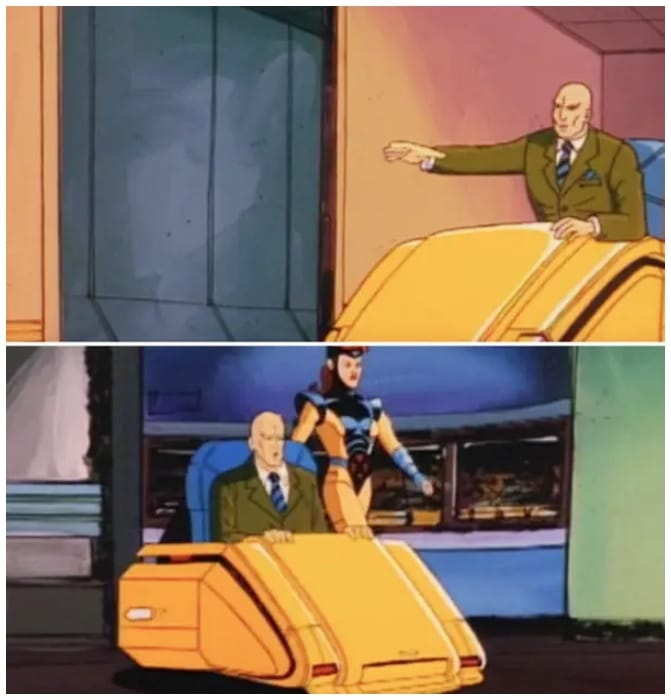 For X-Men fans, it was simply breathtaking. Sir Patrick Stewart's appearance as Charles Xavier in Doctor Strange in the Multiverse of Madness was a given (and even acknowledged on his Twitter account). Sir Patrick Stewart's appearance was one of many intriguing cameos that contains this movie.
90s X-Men TV Series Theme
You can also hear the X-Men: The Animated Series TV theme playing in the background when Charles Xavier enters the chamber. This was a nice detail since they could have easily taken the X-Men films' theme song, but instead chose this one.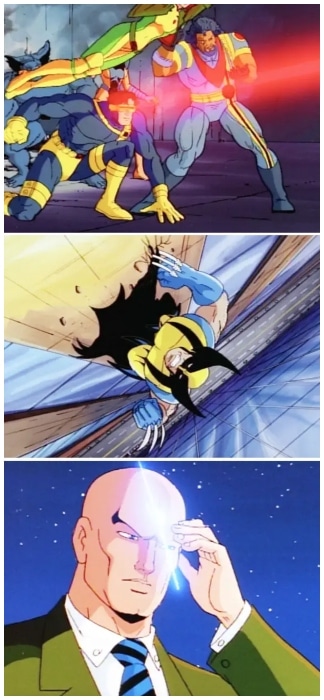 The opening theme of the 90s TV series was written by Ron Wasserman. Some fans suspect that it was an industrial, probably unauthorized cover of Whitney Houston's "I'm Your Baby Tonight." The X-Men animated series is now accessible on Disney+, and in 2023, a resurrection of the series titled X-Men '97 will be launched on the streaming platform.
The Battle Of Titan
When Charles explains what happened to Strange and how Strange died, it is revealed that Earth's war with Thanos took place on Titan, implying that he never made it to Earth as he did in Avengers: Infinity War and Avengers: Endgame. In this scene, you can also see that, like Wanda and Agatha, this version of Strange's fingertips are black from using the Darkhold.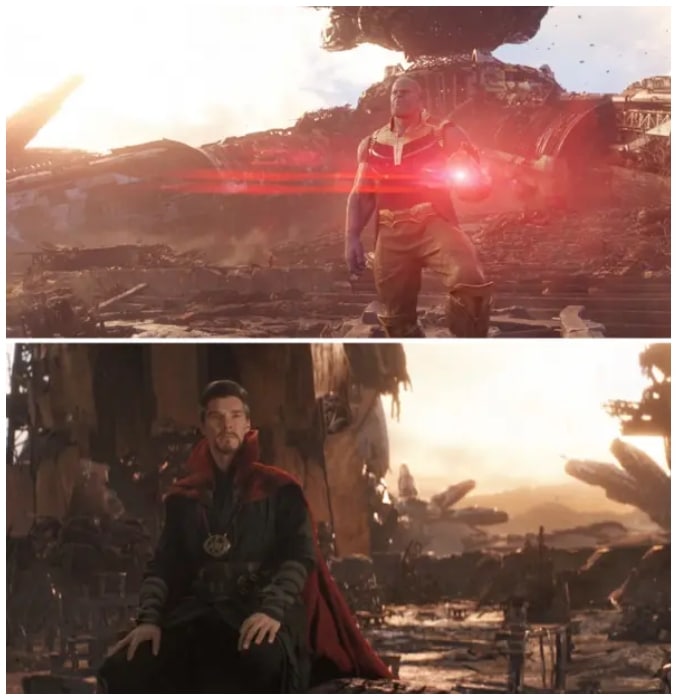 It is known as the Battle of Titan, in which Thanos fought against Iron Man, Spider-Man, the Guardians of the Galaxy, and Doctor Strange in a battle on Titan, the desolated home planet of the Titans.
The "Lost Forever" Quote
Charles Xavier indicates at the conclusion of their discussion that he believes they may trust Earth- 616 Doctor Strange and that he may be different.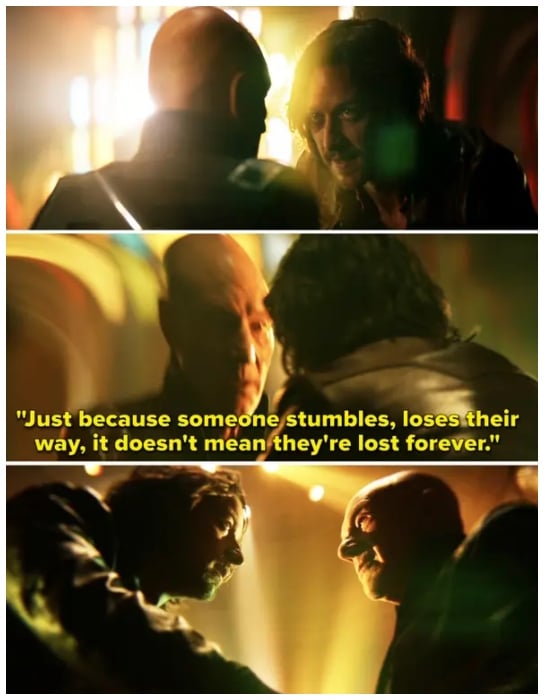 Charles says the same thing to his younger self in X-Men: Days of Future Past during this pep talk: "Just because someone stumbles and loses their way doesn't mean they're lost forever." This applies to Doctor Strange in this case, Charles chooses to trust him.
Wanda Annihilates Reed Richards
Wanda asks if Reed Richards has any children before annihilating him, and he replies that he does. In turn, Wanda is relieved to learn that the kids' mother can care for them after he is gone. Scarlet Witch then proceeded to rip him apart in a matter of seconds.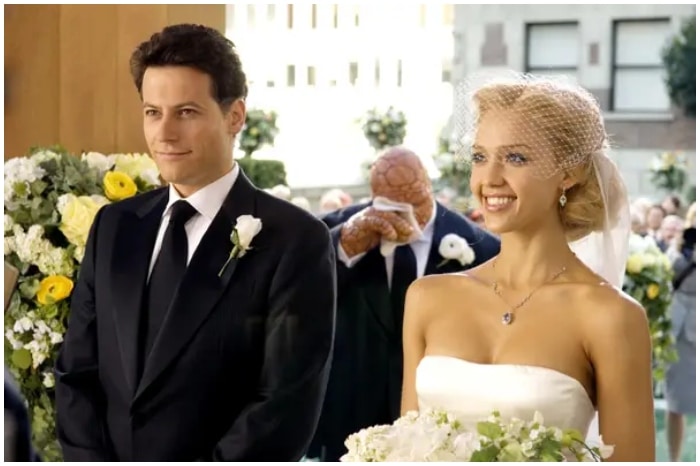 Sue Storm, Reed's wife, and their two children, Franklin and Valeria, are referenced in the comics. Children are Wanda's weak point.
Captain Carter's Iconic Tagline
Peggy, also known as Captain Carter, says, "I can do this all day," which is Steve Rogers' iconic tagline during the epic battle between Scarlet Witch, Captain Carter, and Captain Marvel that we have heard throughout the Marvel Cinematic Universe's many movies.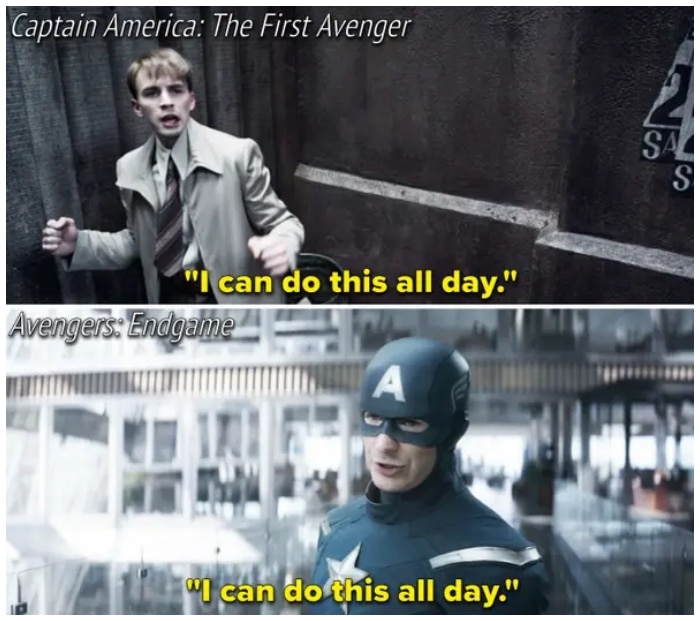 The phrase has become synonymous with Chris Evans' version of the character as it perfectly encapsulates Steve Rogers' indefatigable spirit and courage. Captain America does not like bullies.
Professor X Accesses Scarlet Witch's Mind
Professor X accesses Scarlet Witch's thoughts through a door that appears similar to the Maximoffs' mansion from WandaVision. Wanda is likewise trapped under rubble, which corresponds to where she and Pietro sheltered after the apartment was bombed.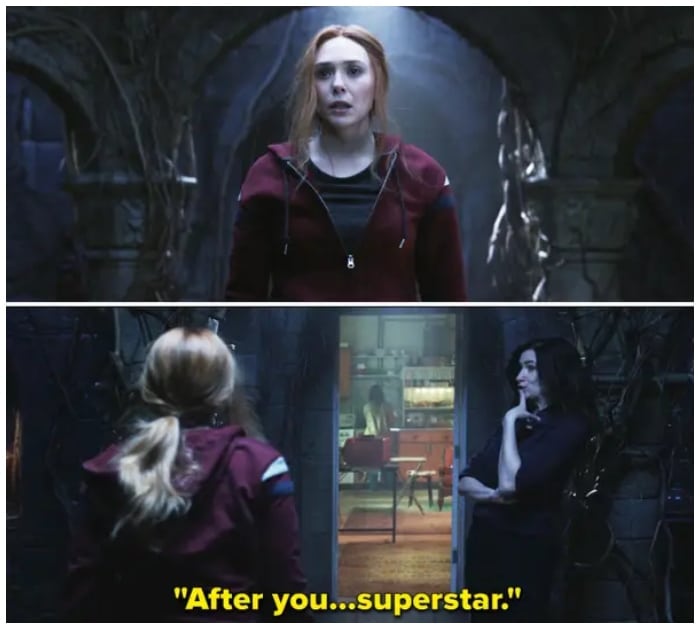 But she quickly appears and snaps Xavier's neck, which also kills him in real life. Although Charles is a powerful mutant possessing incredible telepathic powers, his abilities are no match for Scarlet Witch's.
TV Shows Referenced In The Movie
In the vision, you can also see a small red TV airing the first two episodes of WandaVision while Charles tries to bring Wanda out from under the wreckage. WandaVision Episode 8 included this exact TV, which Agatha and Wanda used to journey around Wanda's memories.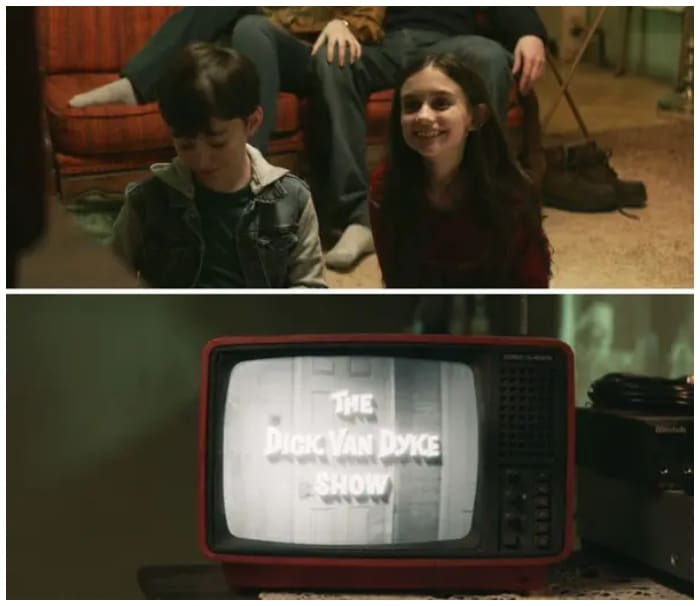 Wanda reenacts timeless television shows like The Dick Van Dyke Show, The Brady Bunch, Bewitched, and Modern Family, because she grew up watching sitcoms.
The Nexus Of All Realities
When Doctor Strange, America Chavez, and Christine Palmer arrive at the location where the Book of Vishanti was hidden by the other Strange, Christine explains that it lies in the void between universes. This is akin to the comic book's Nexus of All Realities.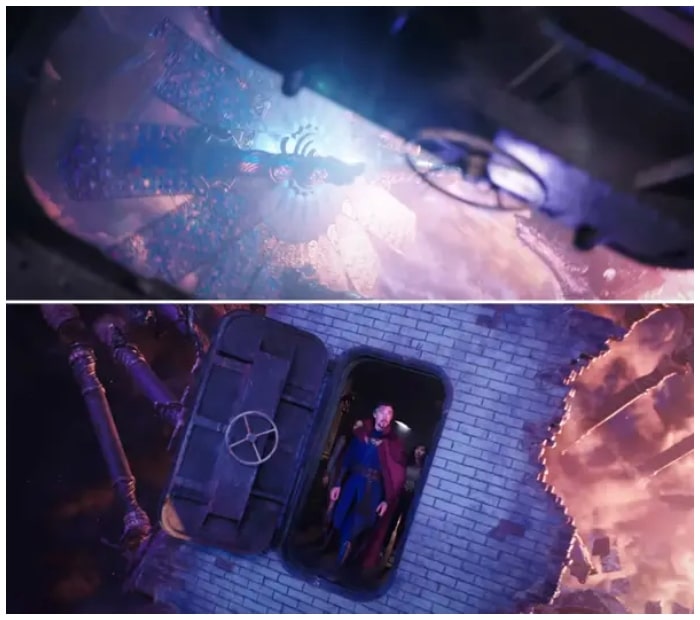 The Nexus is a cross-dimensional portal that leads to an endless maze that infinitely extends in all directions, containing infinite alternative variants of the prime universe.
The Yellow Car
When Christine and Doctor Strange land in the universe that has been destroyed, you can spot Sam Raimi's iconic yellow Oldsmobile Delta 88, which he calls "The Classic," floating in the collapsed universe.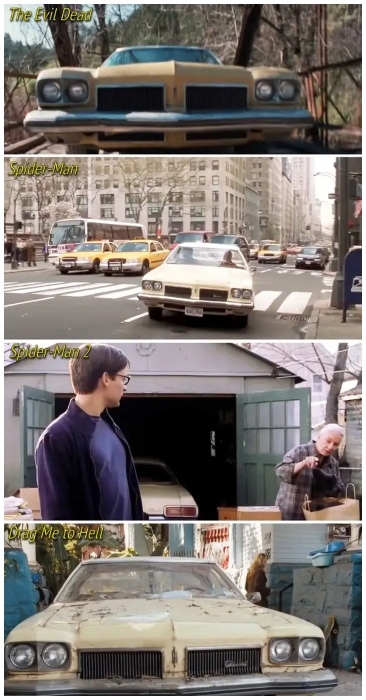 The car has appeared in all of Sam Raimi's films, like the Evil Dead, all three of his Spider-Man movies, and Drag Me to Hell. It's the iconic car driven by Ash in the Evil Dead films.
Doctor Strange's Sister Donna
When our Doctor Strange meets up with his evil self, he mentions their deceased sister Donna. Stephen's sister drowns and dies as they grow up in the comics. Stephen became interested in medicine after an injury Donna had a few years before she died.
The character of Donna was supposed to appear in Doctor Strange, but the scene was deleted, because it did not fit the narrative of the movie.
Doctor Strange's Purple Magic
You'll notice that evil Strange's magic is purple, same like Agatha's in WandaVision, when our Doctor Strange is fighting him. Purple is frequently associated with royalty or power.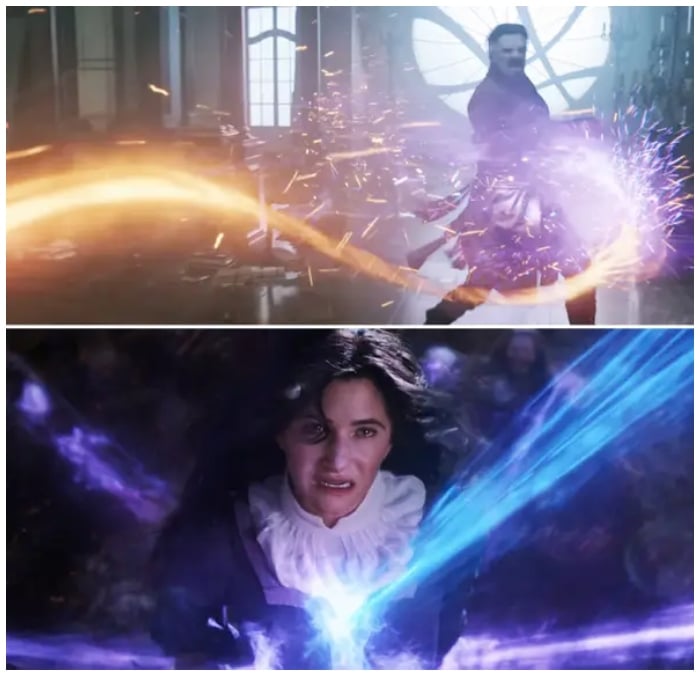 This is especially true in the Marvel Cinematic Universe, as it is the hue of the power infinity stone. Purple does not, however, represent exclusively power in the MCU. He's a prime candidate for corruption due to his proximity to dark magic.
The Brazier Of Bom'Galiath
Christine uses the relic of Brazier of Bom'Galiath to physically ignite the souls of the damned on fire while fighting them off. Stephen tried to use this ancient relic to attack Kaecilius in the first Doctor Strange movie.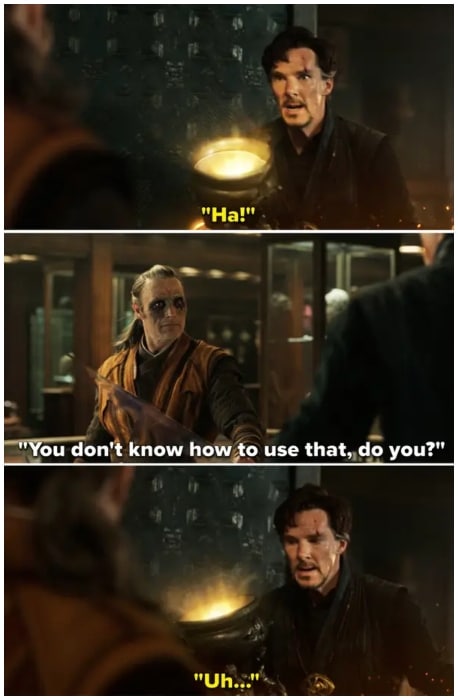 In the comics, Stephen Strange also uses the Brazier of Bom'Galiath to hide from Mephisto. Mephisto is an extra-dimensional Demon who governs over a burning pocket dimension he refers to as "Hell."
Loki's Creator's Cameo
When Christine Palmer and her husband Charlie step out onto the balcony to watch Doctor Strange and Wong fight the monster, one of their wedding guests, Multiverse of Madness screenwriter Michael Waldron, can be seen standing next to them. What's more bizarre is that Waldron is well-versed in the concepts of the multiverse and alternate universes.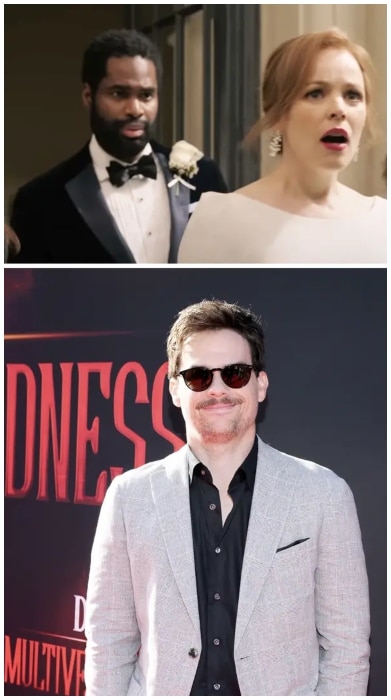 He is well known for his work on Community, Loki, and Ricky and Morty, among other shows. The concept of endless universes was touched on in all three shows, with Loki serving as a catalyst for the events in Doctor Strange's Multiverse of Madness.
Dreams Can Show Your Other Selves
America Chavez reveals to Doctor Strange and Wong that dreams are thought to be a window into our multiverse selves' experiences. This makes this scene from Avengers: Infinity War even better. Tony informs Pepper in that movie that he had a dream about their future daughter Morgan, implying that he was seeing a universe where the three of them were together and happy.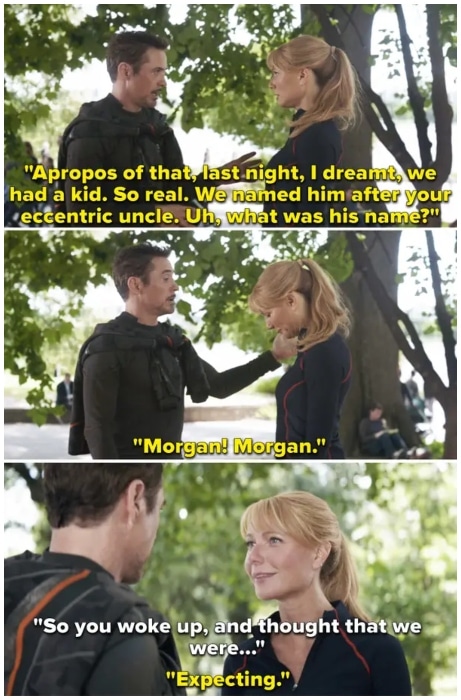 Whatever someone sees in their dreams is actually happening to a variant of themselves from elsewhere in the multiverse. This concept recontextualizes several moments from previous MCU films, most especially that Tony Starkscene from Avengers: Infinity War.