It was what the world needed after the rocky start to 2020, dumping everyone's romantic mood. Let's face it; social distancing is not the way to a man's heart. Fortunately, nothing stopped the beautiful red-haired Princess Beatrice of York to walk down the aisle on 17 July 2020. The wedding caught many people by surprise, and everybody loved it.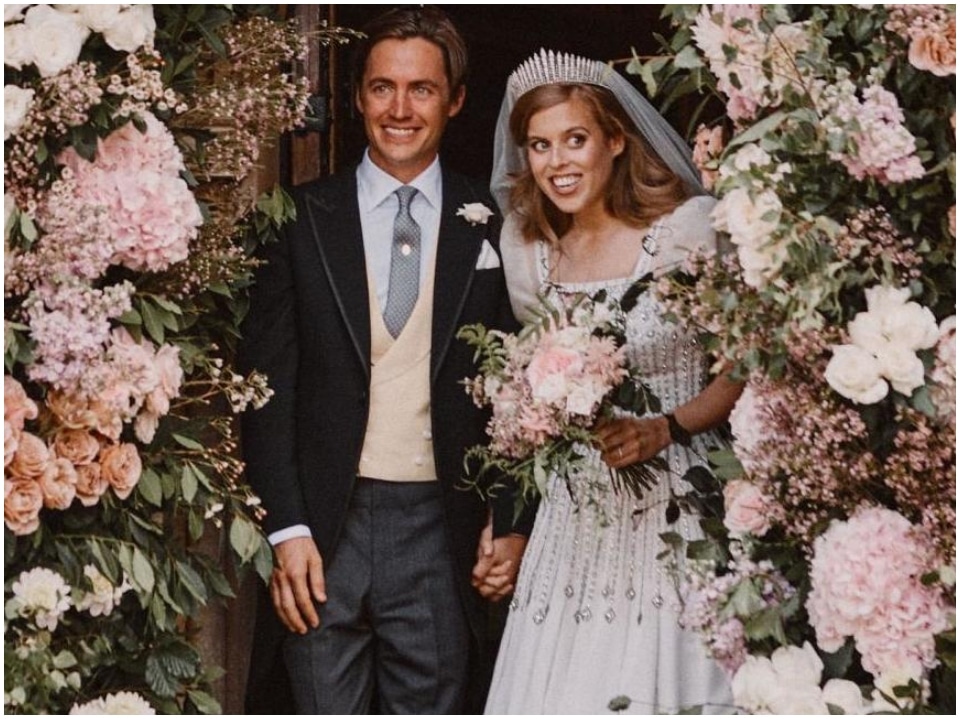 The dashing groom is Edoardo Mapelli Mozi, a 37-year-old British property developer who is London born and bred. You're right for thinking he's from Italian heritage as he does stem from an aristocratic Italian heritage. He is also the CEO of Banda, a property development and interior design firm. Unlike most of the Royal ladies in waiting, Princess Beatrice didn't spend her last night before the wedding in 7-star luxurious hotels. Instead, she spent the night at her family home, relaxing with her younger sister Eugenie. There were loving photos shared as Eugenie paid tribute to her sister on Twitter while the two looked young, happy, and carefree.
The Royal Princess honored her grandmother by wearing a beautiful vintage dress dating back to 1962. The Queen wore it for the world premiere of Lawrence of Arabia and the 1967 opening of Parliament.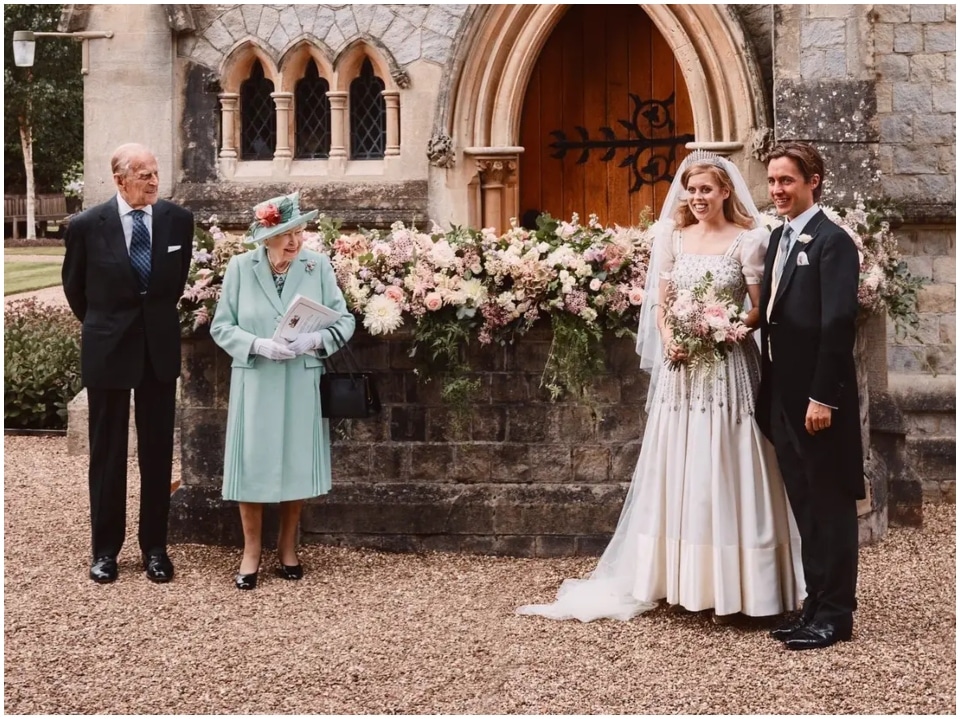 The beautiful dress encrusted with diamante is a Norman Hartnett design, the same designer responsible for the Queen's wedding dress back in 1947 to Prince Phillip. Princess Beatrice allowed the Queen's dressmaker to re-fit it for her special day and add sleeves again. The dress looked perfect for this special day and put an extra broad smile on the Queen's face.
wearing the Queen's diamond tiara from her wedding day. The Royals have a custom of lending each other's tiaras. This has become a favorite talking point amongst loyal wedding watchers, and they were not disappointed with Princess Beatrice's good choices made.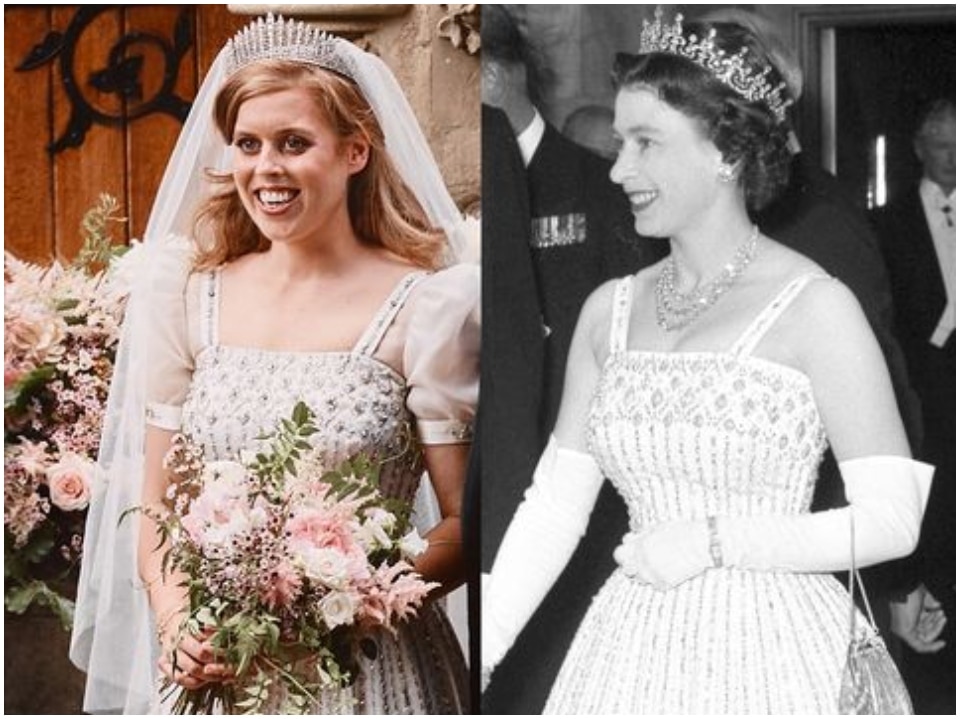 Many feel proud that the Princess didn't embark on a lavish Royal wedding affair in the wake of a global pandemic. The fact that she wore a British designer's gown also gives the nation encouragement as she shows her pride and support to the locals. The wedding reception was a small and intimate affair as only 30 close friends and family attended a gathering in the gardens close to the chapel. As live music is currently not allowed, the couple opted to use their iPod playlists hooked up to a garden speaker system instead. Modesty was the focus of this event. This beautiful couple has their feet firmly on the ground, and we are excited for them as they embark on their life journey together.