2020 has proven to be a radical year, one where it pays to be a DIY queen. There's nothing quite like when your nails perfectly round off your look. So we've had to stay indoors a lot this year, that doesn't mean you should neglect your mani. Here are some amazing nail art trends that you can do at home this summer.
Rainbow Nails
Over the past few years, rainbows have become increasingly popular. What's not to like? It's fun, and all the colors are pretty neat. This summer, you won't have to go with only one color as the rainbow trend has finally made it to nail art. You can experiment with this by painting each nail a different color or twist your French manicure with color.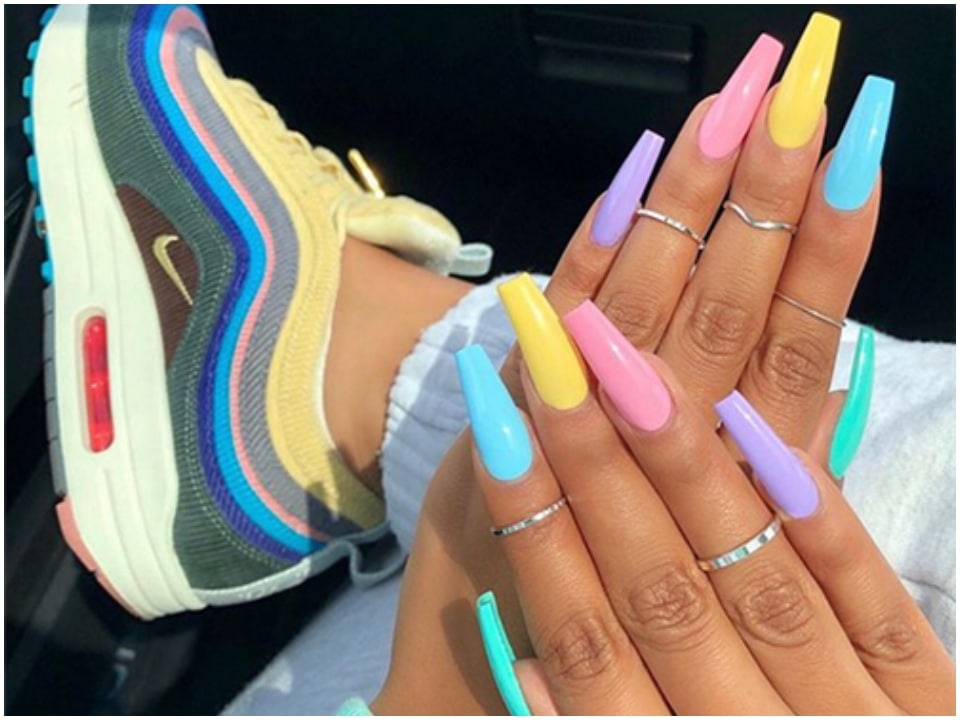 Star Nails
There's nothing like admiring the starry night sky or the stars on the red carpet. Either way, now you can confidently wear stars on your nails with this trend. Pull off this look by painting your nails with a plain color and then adding some star stickers before the topcoat.
Abstract Nail Art
Get creative with your work of art with these stunning abstract nails. For this look, you can start with a crisp white base coat; then, you can go wild. Opt for stickers if you don't fancy yourself an artist, or use a line detail brush and your favorite colors. You'll surely draw attention to this look.
Floral Nails
There's nothing that really brightens a day like flowers. Why should your nails be any different? The great thing about floral nails is a massive variety of options. You could get funky with 70's style florals, or make it more classy with fine detail. Paint your base coat and either apply floral stickers or grab your detail brush.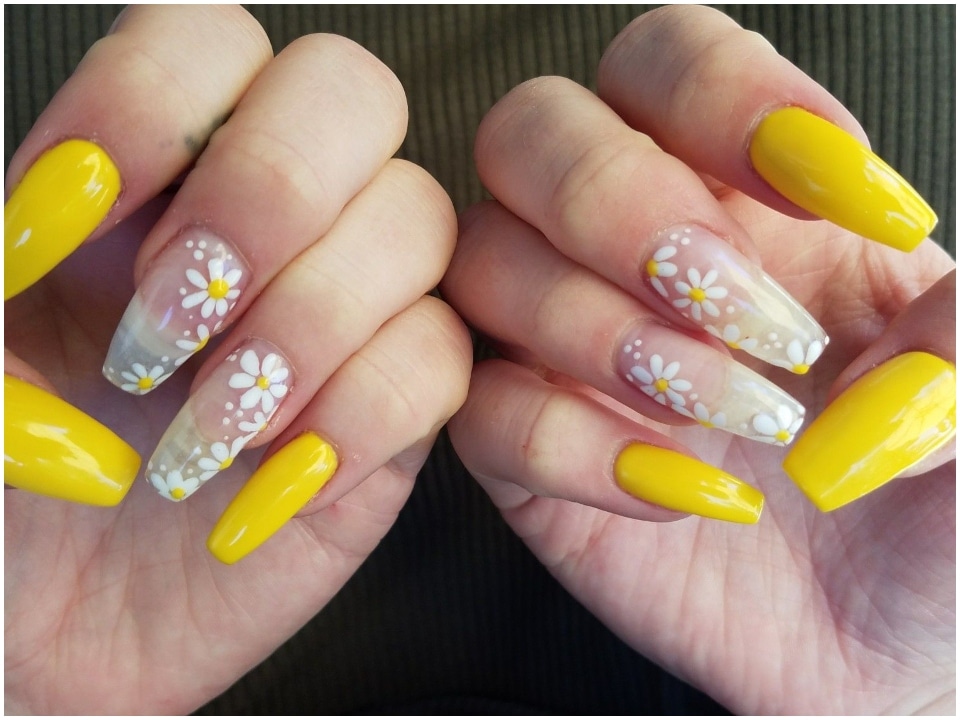 Minimalist Nails
With life being as busy and unpredictable as it is, many prefer the simpler things in life. When you're feeling a little overwhelmed, try out this stunning minimalist look. Use a plain color, preferably a nude or light tone for the base, then paint your favorite shapes or doodle.
Color Block Nails
Quite the opposite of the previous one, you can go all out with some neon shades when you need a boost. Kick it up a notch and add some crisscrossing or some geometric lines to complete the look. This is a bold look, but it's excellent when done right.
Pink Nails
Feel feminine with those stunning pink shades. You can add some sparkle to your favorite pink tone or grab your black nail pen and add some geometric lines on your nails. You can't go wrong with this look.