There are a lot of celebrities, musicians, movie and television actors that have gone down the path of higher education. While some famous people have dropped out of highschool or college to focus on their growing careers, others became famous after finishing college or even decided to go back to school in between movie shootings. Everyone has a different journey with education and they are all equally valid.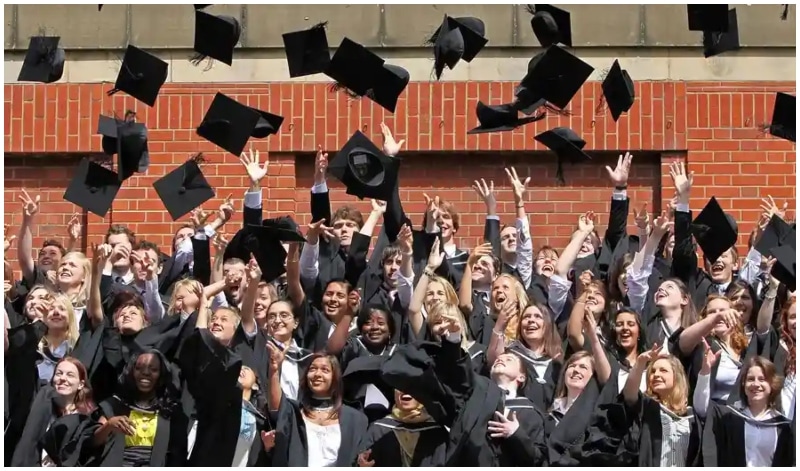 While some celebrities have college degrees in the realm of the arts and literature, such as Kourtney Kardashian and Bradley Cooper, there is another group of stars that majored in Astrophysics and Law, as is the case with Brian May and Rebel Wilson. Most of these people had a breakthrough in their artistic careers while they were studying at University and only after they graduated, they decided to focus their talents on acting. That was the case of english phenomenons Rowan Atkinson and Monty Python's John Cleese. They blew up right out of graduation. In this edition, we bring you a list of 40 celebrities who you probably didn't know had a college degree. We wonder if their education influenced their craft and choices when it came down to performing.
Brian May Has A Ph.D. In Astrophysics
Brian studied Mathematics and Physics at Imperial College London, graduating with a Bachelor of Science degree in Physics in 1968 with honours. Then he decided to leave school aside to focus on his musical career.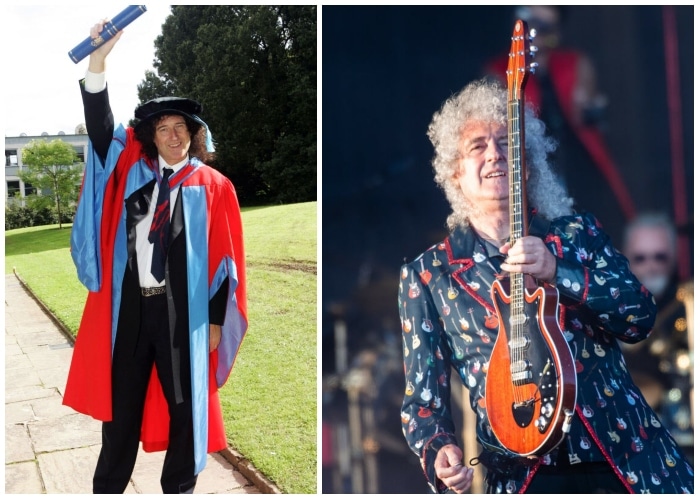 In 2007, he went back to school to finish up his Ph.D. in Astrophysics at Imperial College London. His doctoral thesis was on the motions of interplanetary dust. Brian May is accomplished in so many areas of his life.
Ken Jeong Is A Doctor Of Medicine
Comedy icon Ken Jeong is an actual medical doctor. He graduated from the University of North Carolina at Chapel Hill School of Medicine with his M.D. in 1995. Jeong gave up the practice in 2006 in favor of his acting career, however, he maintains his medical license and has assisted with medical emergencies during performances and on-set.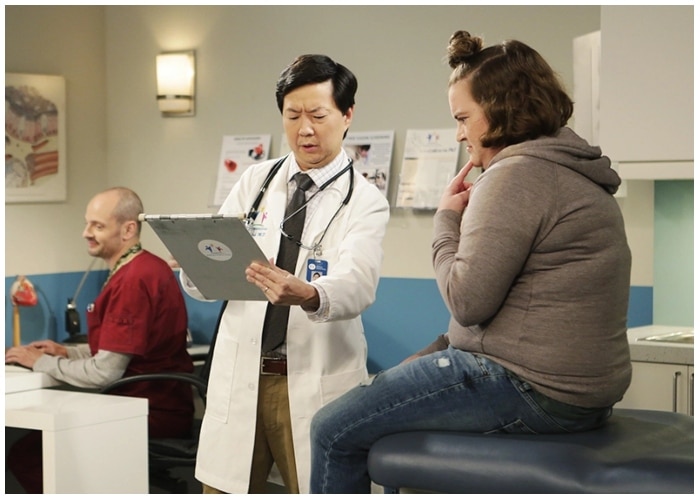 Since his breakout role in Knocked up, Jeong has made a name for himself in Hollywood.
Lisa Kudrow Has A Bachelor's In Biology
Lisa Kudrow's father Lee N. Kudrow was a renowned physician who did work in the field of headaches. Before she decided to pursue acting, Lisa was planning on following in her father's footsteps as her brother also did.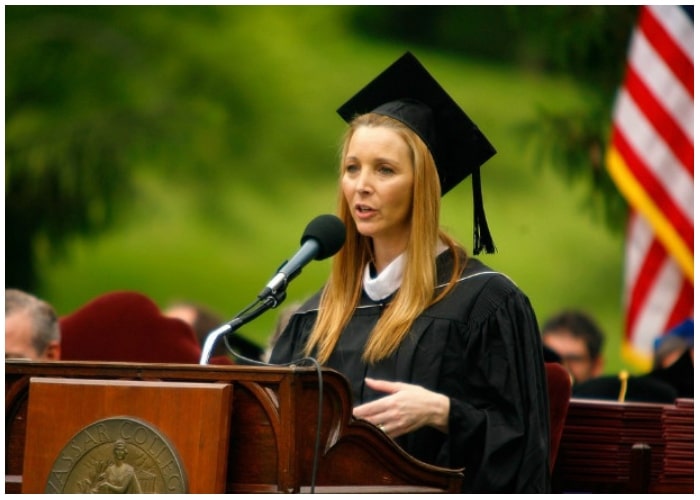 She got a Bachelor of Arts in Biology at Vassar College, and she even worked on her father's staff for eight years while breaking into acting, earning a research credit on his studies on comparative cluster headaches.
Vinny Guadagnino Has A Bachelor's In Political Science
Jersey Shore's Vinny Guadagnino got his Bachelor of Arts in Political Science from the College of Staten Island. Not only that, but the reality star graduated with a 3.9-grade point average. Investing money and time on education definitely is a smart move, to invest in your education when you have the means.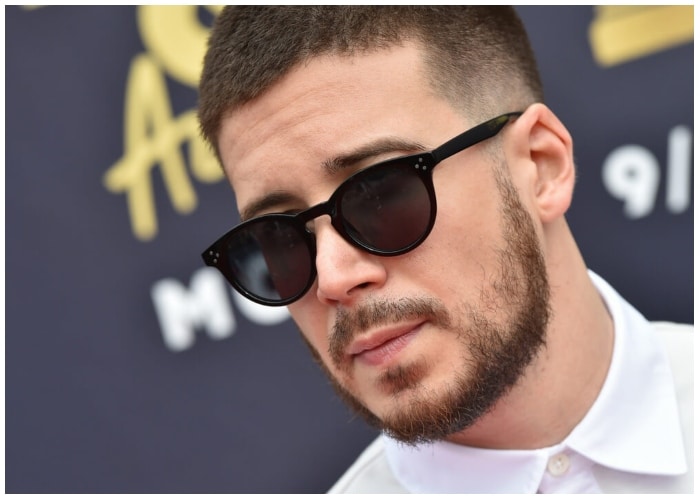 Vinny continued to thrive in show business as well as an advocate for gay rights and anti-bulling among other great causes.
Lionel Ritchie Has A Bachelor's In Economics
Singer and musician Lionel Ritchie got his bachelor's in economics at the Tuskegee Institute. While he was there, he met the musicians who later joined his first band, the Commodores. Ritchie was the saxophonist in the band.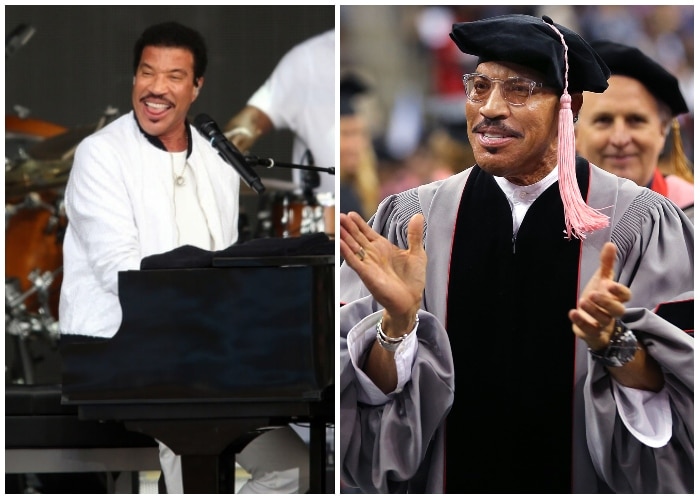 They signed a contract with the iconic Motown Records. He graduated in 1974. He was forced to put his studies on hold while he was touring, but he eventually went back to school to finish his bachelor's degree.
Gene Simmons Has A Bachelor's In Education
Did you know KISS frontman Gene Simmons was a middle school teacher? He actually has an Associate Degree from Sullivan County Community College and a Bachelor of Arts in Education from Richmond College.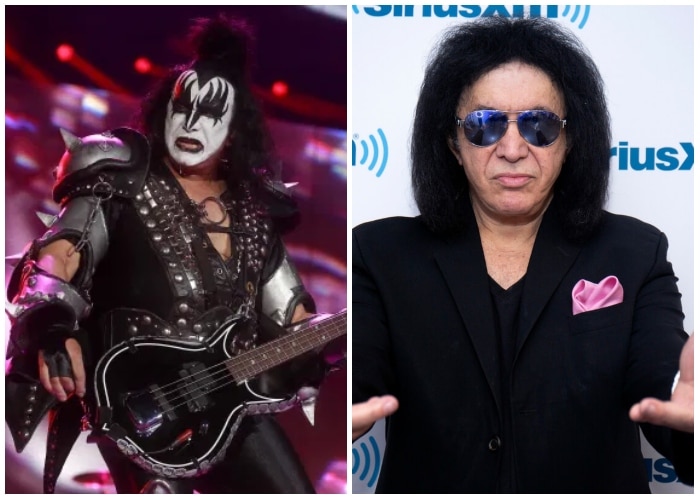 He taught sixth grade for a while before he became a member of the band. He formed KISS in 1970, just after he finished his studies. We wonder what his students would say today about "The Demon" being their elementary school teacher.
Rooney Mara Has A Bachelor's In Psychology, International Social Policy, And Nonprofits
You may know Rooney Mara as the punk hacker from Girl With a Dragon Tattoo but did you know she also graduated from the Gallatin School of Individualized Study at New York University?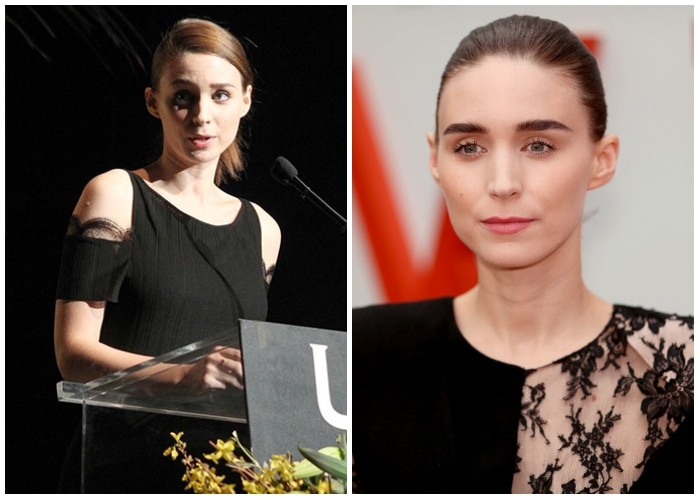 She attended George Washington University for a year before transferring to GallatinSchool where she studied psychology, international social policy and nonprofits graduating in 2010. Her acting career started blowing up so she focused on it and was cast in many motion pictures.
Weird Al Yankovic Has A Bachelor's In Architecture
Musician Weird Al Yankovic graduated from California Polytechnic State University with a Bachelor of Arts in Architecture. But after he graduated, he gave it a good thought and realized that architecture wasn't what he really wanted to do in life.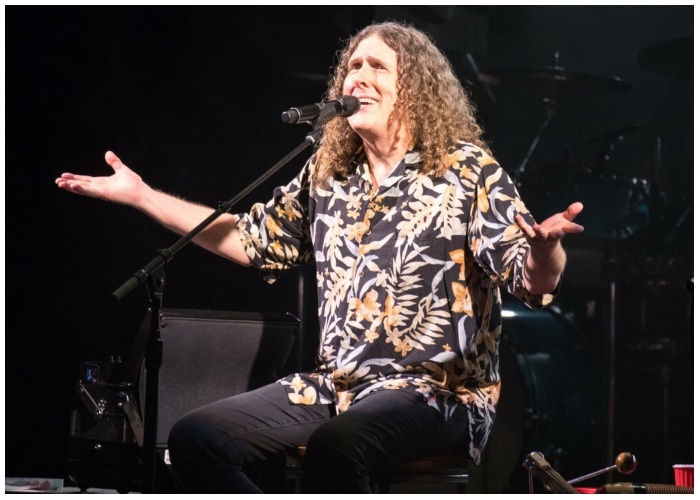 Shortly after, he worked at a radio company in Culver City in the daytime while he worked on his music in his free time. It was then that his music career flourished and took off.
Eva Longoria Has A Master's In Chicano Studies
Actress Eva Longoria earned her Bachelor of Science degree in kinesiology at Texas A&M University-Kingsville in 1998. She moved on to focus on her acting career and landed a major role in Desperate Housewives.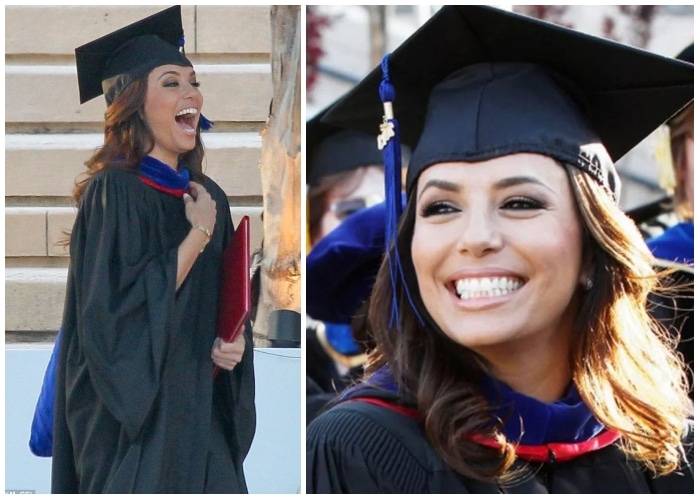 After the show ended, in 2013, she graduated with a Master of Arts in Chicano Studies from California State University, Northridge. When asked about it, Longoria excitedly said, "You're never too old or too busy to continue your education!"
Gabrielle Union Has A Bachelor's In Sociology
Actress Gabrielle Union has a Bachelor of Science in Sociology from the University of California, Los Angeles. Originally, her plan was to go into law after she finished her undergraduate studies, but in her final year of school, she started working at a modeling agency.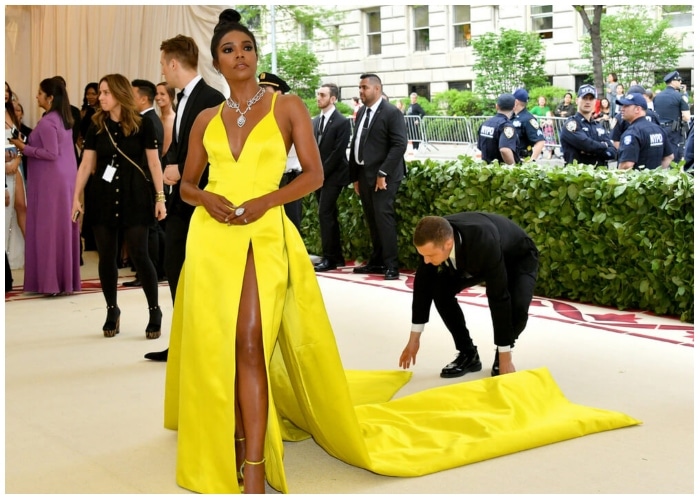 Soon after graduating, modeling turned into acting and she has stuck with that path ever since. Since then, she has made a name for herself in the film industry.
David Spade Has A Bachelor's In Business
Before the acting roles, David Spade studied to become a serious businessman. He graduated from Arizona State University with a Bachelor's degree in Business in 1990. He was also a member of the Sigma Alpha Epsilon fraternity. WHile still in college, Spade had already started performing stand-up.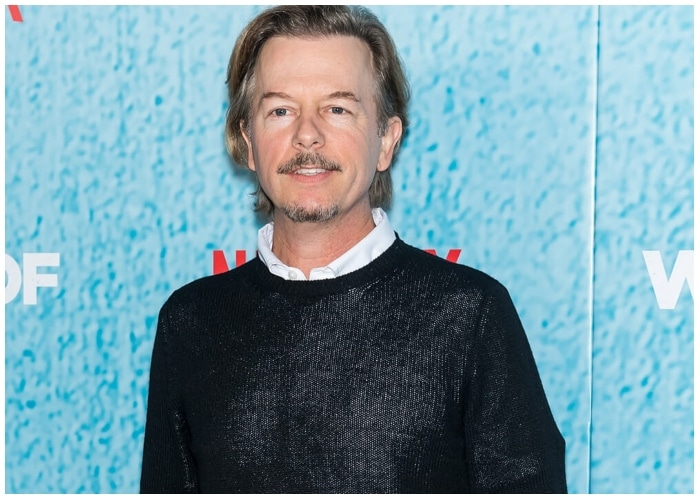 One night, a talent agent spotted him performing at The Improv in Los Angeles and the rest is history. He later became a Saturday Night Live cast member.
Wanda Sykes Has A Bachelor's In Marketing
In 1986, comedian Wanda Sykes got her degree in marketing from Hampton University and became a member of Alpha Kappa Alpha sorority. The first job she landed after graduating was at the National Security Agency as a contract specialist, where she worked for five years.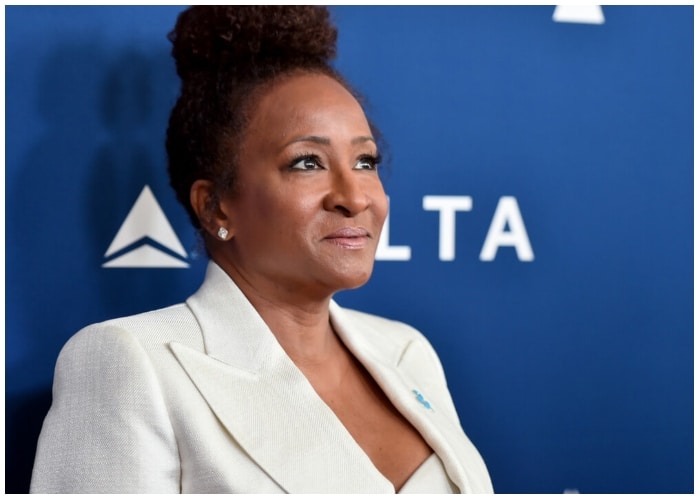 In 1987, she started doing comedy shows and quickly blew up due to her undeniable talent. She decided to leave the marketing world behind and to become a full-time entertainer.
Chris Martin Has A Degree In Latin And Greek
Singer and musician Chris Martin met his bandmates while he was still a student at University College London where they later founded the band Coldplay. But Martin didn't put his studies on hold to pursue music, he managed to balance school and his music career.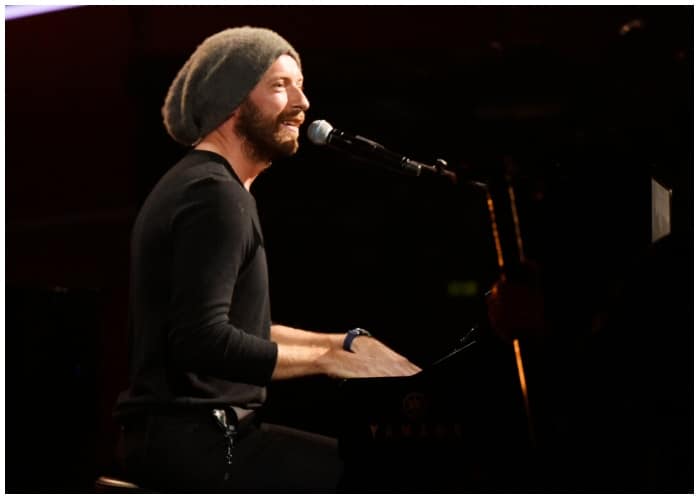 He ended up graduating with first-class honors with a degree in Ancient Latin and Greek Studies. Freshly out of University, the band started to grow until they became a worldwide sensation.
Ron Jeremy Has A Master's In Special Education
Who would have thought that Adult film performer Ron Jeremy had a pretty accomplished academic background? He has a Master's of Education in Special Education from Queens College in New York City. Because he wasn't making much money as a special ed's teacher, he turned to performing in adult films.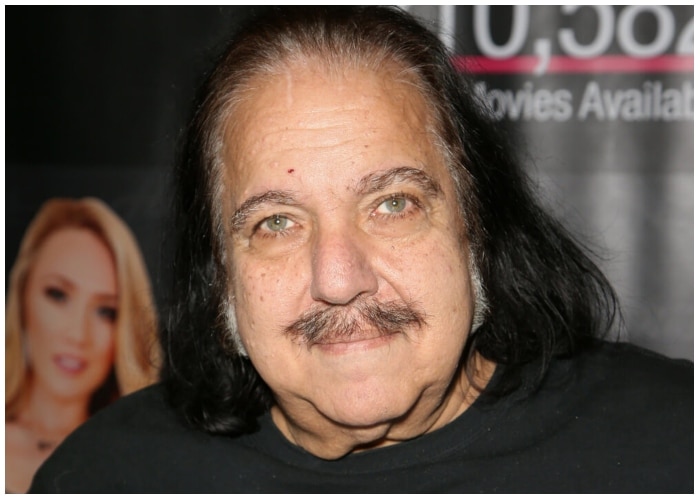 He became one of the most popular adult entertainers of the industry. Life sure takes interesting turns and it took Jeremy on a wild ride.
Kourtney Kardashian Has A Bachelor's In Theatre Arts
Kourtney Kardashian attended Southern Methodist University in Dallas, where she stayed for two years. Then, she chose to finish the rest of her undergraduate studies at the University of Arizona.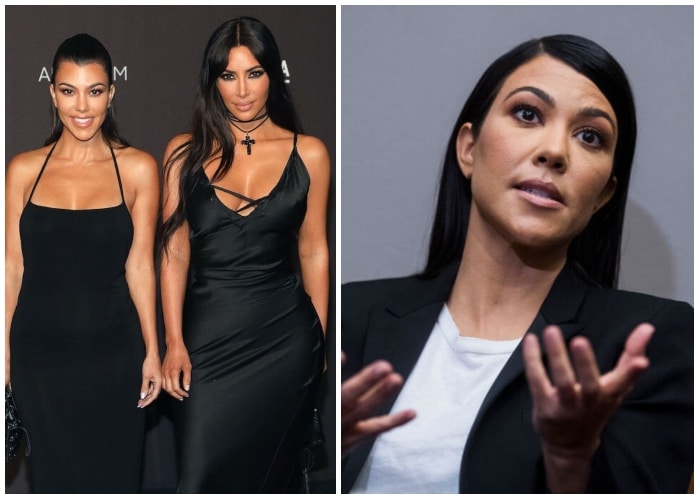 She graduated in 2002 with a degree in Theater Arts while minoring in Spanish. Around that time her family started gaining fame and she became a reality TV celebrity.
Will Ferrell Has A Bachelor's In Sports Information
Funny guy Will Ferrell graduated from the University of Southern California in 1990 with a Bachelor of Arts in Sports Information. In 2017, Ferrell received an honorary Doctor of Humane Letters Degree from the same school. It's shocking to know that today the sports information program no longer exists.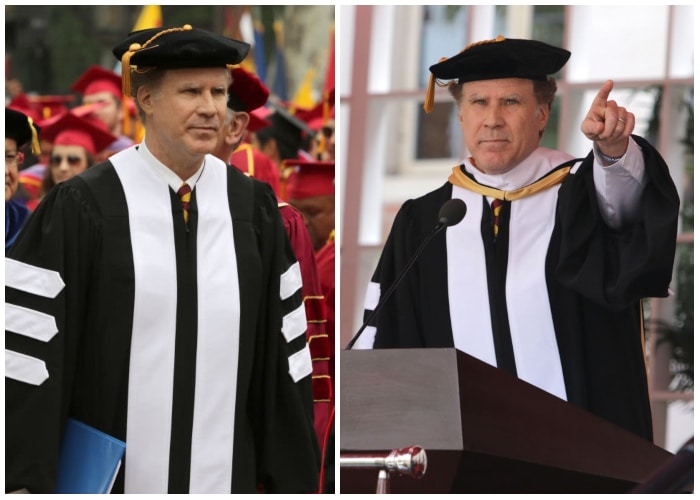 Ferrel said, "A program so difficult, that they discontinued it eight years after I left. Those of us with sports information degrees are an elite group."
Arnold Schwarzenegger Has A Bachelor's In International Business And Economics
Arnold Schwarzenegger has had a prolific career in bodybuilding, acting and politics. The man we know and love as the Terminator got a Bachelor of Science in International Business and Economics from the University of Wisconsin-Superior.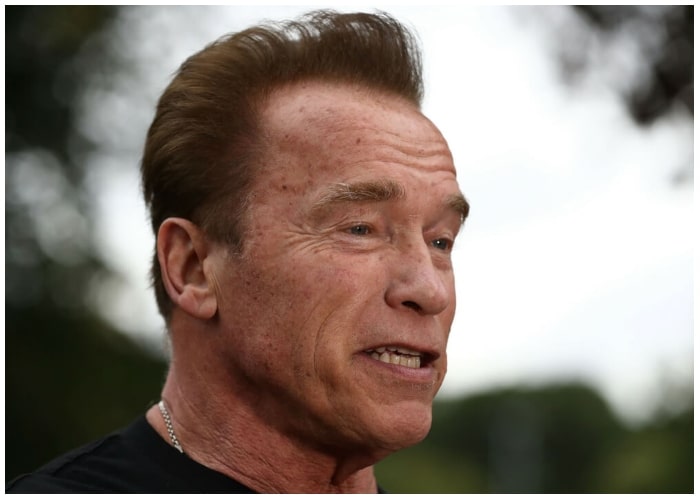 He did it as a distance education student, completing most of his coursework by correspondence and flying out to Superior to meet professors and take final exams. He managed to successfully juggle all the passion projects in his life.
Hugh Laurie Has A Bachelor's In Anthropology And Archaeology
Hugh Laurie comes from a well-educated family. Pursuing higher education after high school was somewhat of a "family tradition" for the Lauries.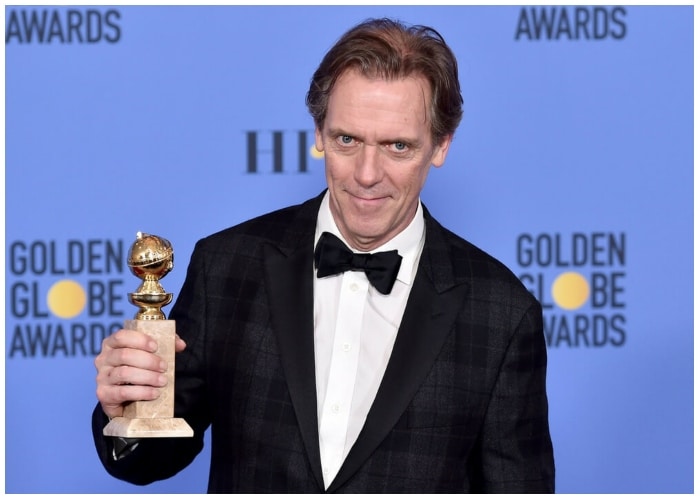 He graduated from Selwyn College, Cambridge where he got a Bachelor's Degree in Archaeology and Anthropology, with a concentration in social anthropology. He decided to focus on acting full time after graduating and we thank him for that.
Freddie Highmore Has A Bachelor's In Spanish And Arabic
Child actor Freddie Highmore was very successful at a young age, but he still thought it was important to go to college and get a degree. In 2014, he got a Bachelor's in Spanish and Arabic from Emmanuel College, Cambridge.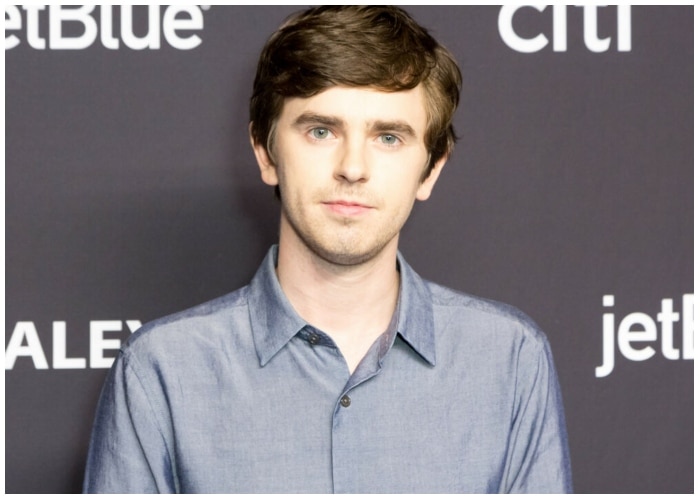 He graduated with first-class honors and is still fluent in both languages as we can see from interviews online.
Carrie Underwood Has A Degree In Mass Communications
After Carrie Underwood won the American Idol contest, she decided to go back to Oklahoma to finish her degree. She was only three credits short of obtaining her degree at Northeastern State University before she left for American Idol.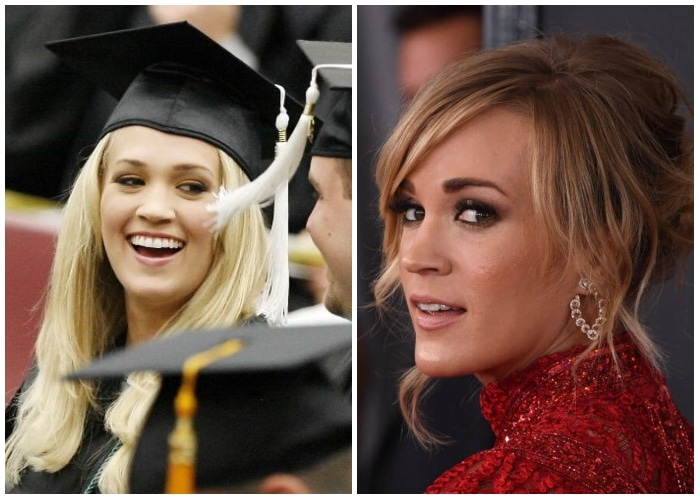 She headed back to earn her bachelors in Mass Communications with an emphasis in Journalism. She also graduated magna cum laude.
Aziz Ansari Has A Bachelor's In Marketing
Before Parks & Rec and Master of None, actor and producer Aziz Ansari went to college like many other young people do after coming out of highschool. He earned a degree in marketing from New York University Stern School of Business in 2004.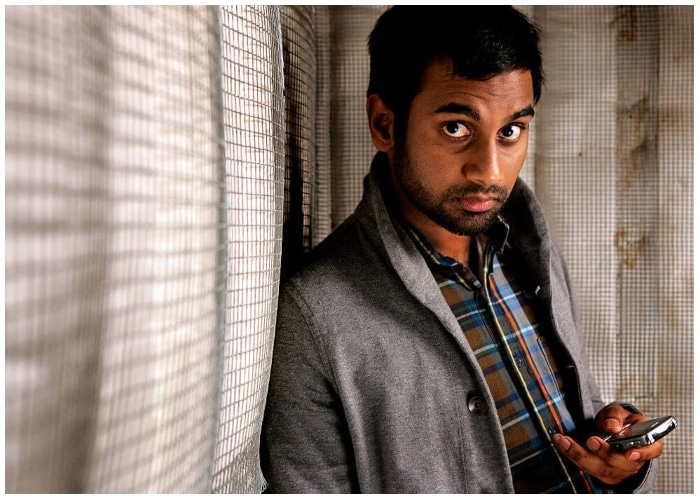 He decided to focus his talent on stand up and acting and eventually made it big in the business.
Natalie Portman Has A Bachelor's In Psychology
Natalie Portman was another child actress that thought it was important to go to college. Portman attended Harvard University for a bachelor's degree in psychology, while continuing to act in the Star Wars prequel trilogy.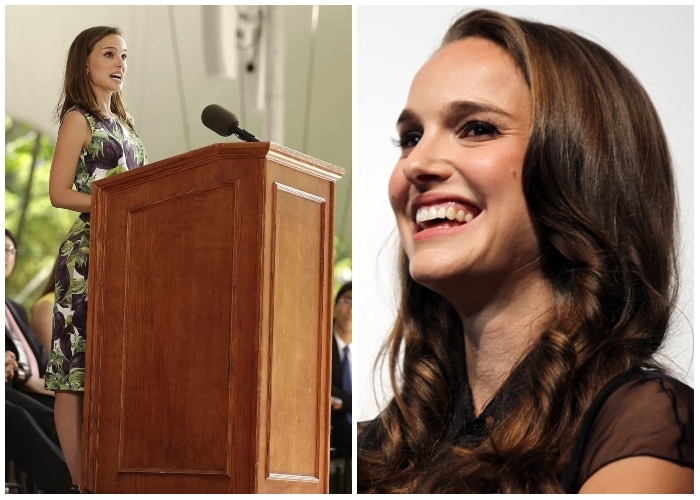 When asked about balancing her career and education, she said, "I don't care if [college] ruins my career. I'd rather be smart than a movie star".
Ben McKenzie Has A Bachelor's In Economics And Foreign Affairs
Ben McKenzie attended the University of Virginia and graduated in 2001 in Economics and Foreign Affairs. In an interview, McKenzie recalled what a blessing it was for him to have had this opportunity.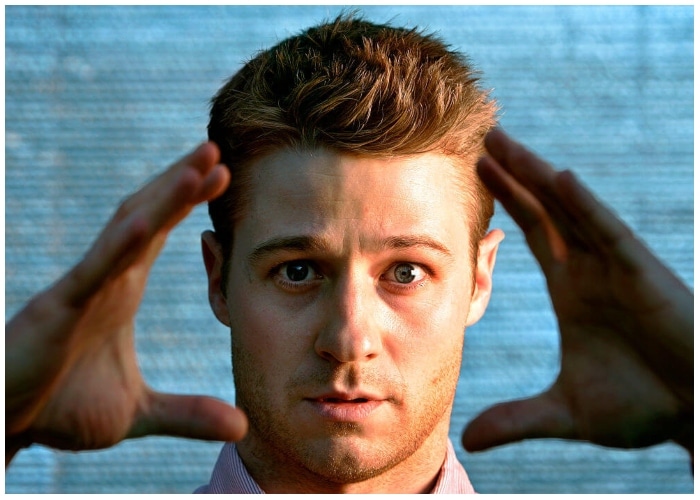 "The ability to study economics and foreign affairs during the day and perform onstage at night was a true blessing." He highly appreciates the value of education.
Bradley Cooper Has A Bachelor's In English
Bradley Cooper went to Georgetown University where he got his Bachelor of Arts degree in English. He wanted to pursue diplomacy when he auditioned for the master class graduate degree at the Actors Studio.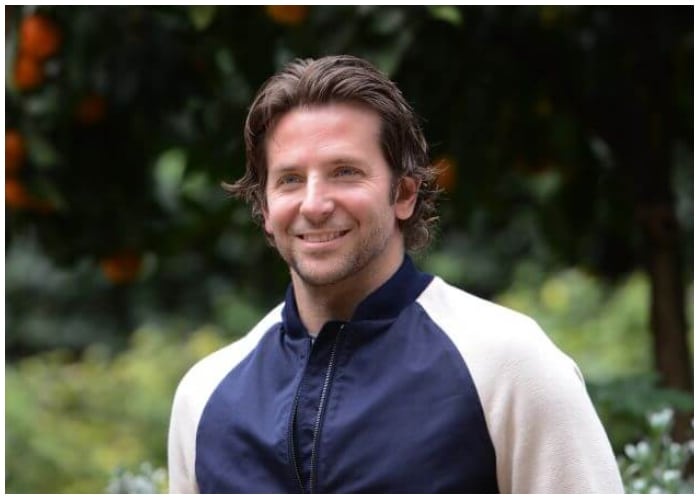 In 2000, he received a Master of Fine Arts degree in acting from the Actors Studio Drama School at The New School in New York City.
Rebel Wilson Has A Law Degree
Comedy actress Rebel Wilson graduated from law school back in 2009. She attended the University of New South Wales back in her home country of Australia.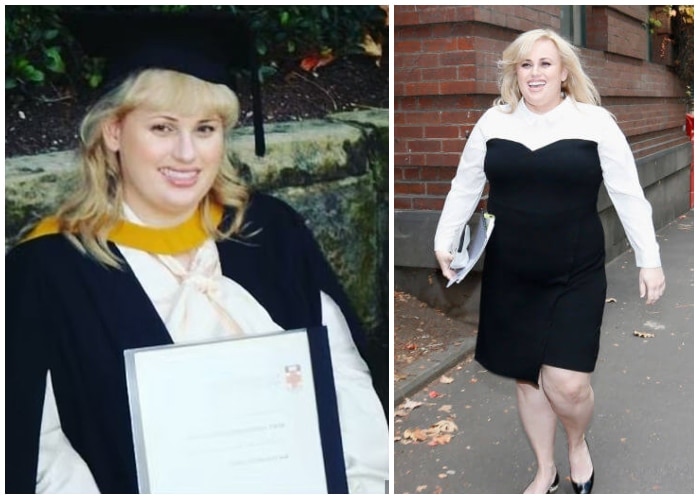 In a candid interview, she said: "A lot of people look at me and think I'm stupid," she said, "But no, I graduated from a school that's kind of like the Harvard of Australia."
John Legend Has A Bachelor's In English
John Legend has his bachelor's in English with a concentration in African American literature from the University of Pennsylvania.
Legend was offered admission to Harvard University and scholarships to Georgetown University and Morehouse College, but he ultimately decided to attend the University of Pennsylvania. He started his studies at the young age of 16 and ended up graduating in 1999.
JK Rowling Has A Degree In French
JK Rowling studied at the University of Exeter in England and earned her degree in French with additional Greek and Roman Studies.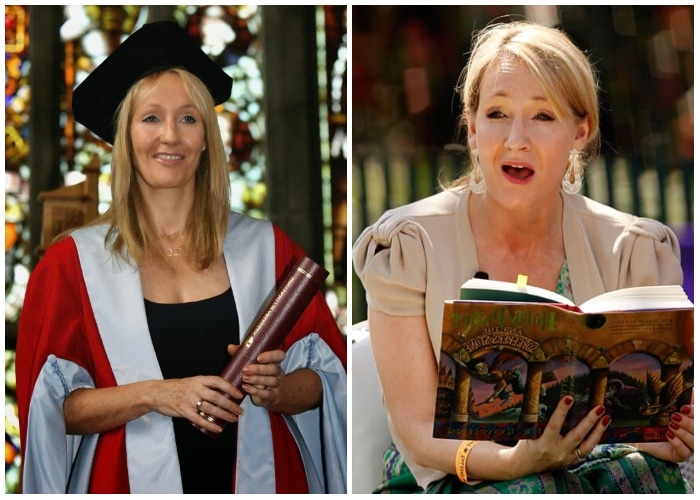 When asked about the expectations her parents had for her future she said: "A compromise was reached that in retrospect satisfied nobody, and I went up to study Modern Languages". She went on to become a great writer.
Rowan Atkinson Has A Master's In Electrical Engineering
Mr. Bean might not be the sharpest tool in the shed, but Rowan Atkinson, the man who portrays him, actually is. In 1975, he got a Master's of Science in Electrical Engineering from the Queen's College, Oxford in England. His MSc thesis, published later in 1978, considered the application of self-tuning control.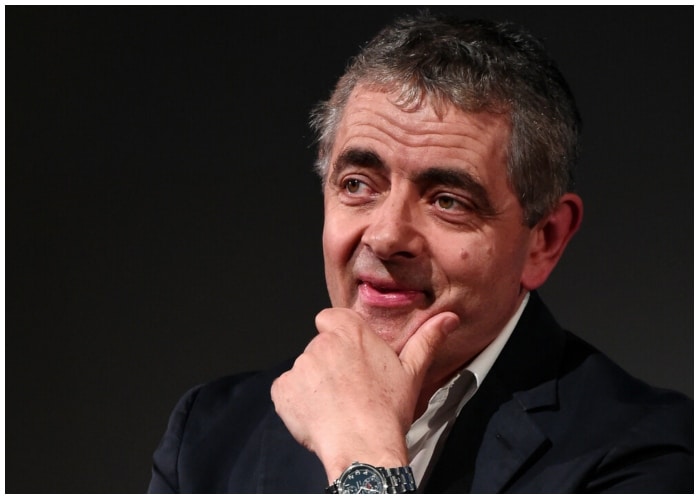 He had already dabbled into acting during his time at University. Instead of going after doctoral work, he decided to pursue acting full time.
John Cleese Has A Bachelor's In Law
Things would have been very different for John Cleese if it weren't for Monty Python. He graduated from Downing College, Cambridge, where he got his Bachelor's in Law. In the meantime, he joined Cambridge's theatre troupe, the famed Cambridge Footlights where he met his writing partner Graham Chapman.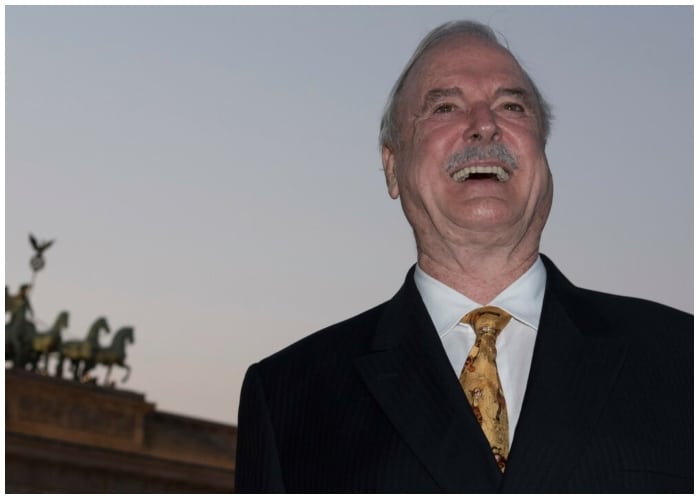 This proved to be a comedy match made in heaven. They founded Monty Monty along with the remaining members and from then on the rest is history.
J. Cole Has A Bachelor's In Communications
Rapper J. Cole (Jermain Cole) attended St. John's University in New York while building up his music career. Cole graduated in 2007 summa cum laude while majoring in Communications and minoring in business.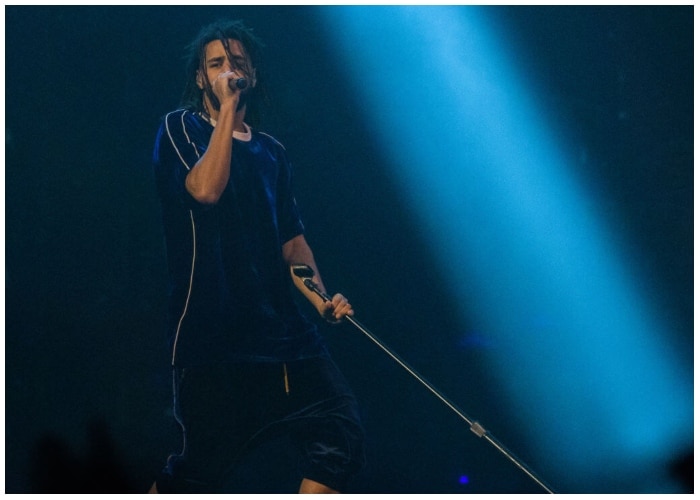 However, he didn't get his degree until 2015, due to owing some money for a missing library book. Once that was settled, the University made it official.
Danai Gurira Has A Bachelor's In Social Psychology
Danai Gurira is best known for slashing countless zombies in The Walking Dead. She then impressed us with her performance in Black Panther.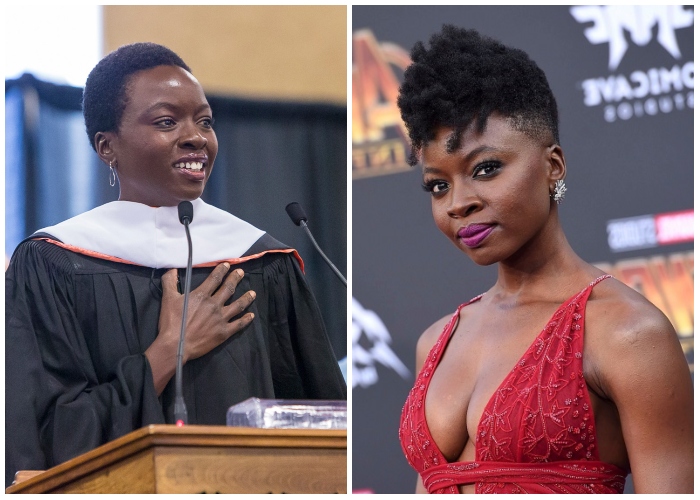 But before all these blockbusters, Gurira attended Minnesota's Macalester College where she earned her degree in Social Psychology and later earned a Master of Fine Arts in acting from New York University's Tisch School of the Arts.
Ashton Kutcher Has A Bachelor's In Biochemical Engineering
Funny guy Ashton Kutcher has often been mistaken for an airhead, but that couldn't be farther from the truth. The multifaceted star attended the University of Iowa where he earned his degree in Biochemical Engineering in 1996.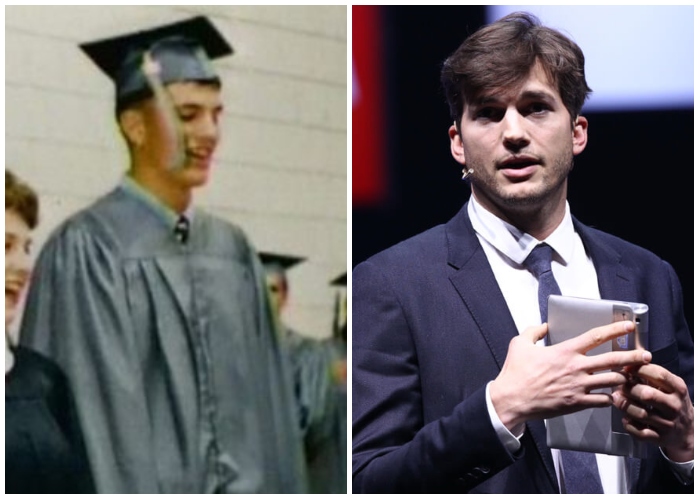 He went through with one of the hardest majors to study in hopes to find a cure for his twin brother's heart disease.
James Franco Is a Ph.D Student at Yale
James Franco has played a dumb stoner in many films such as Pineapple Express and This is The End, but he is far from being like his characters in real life.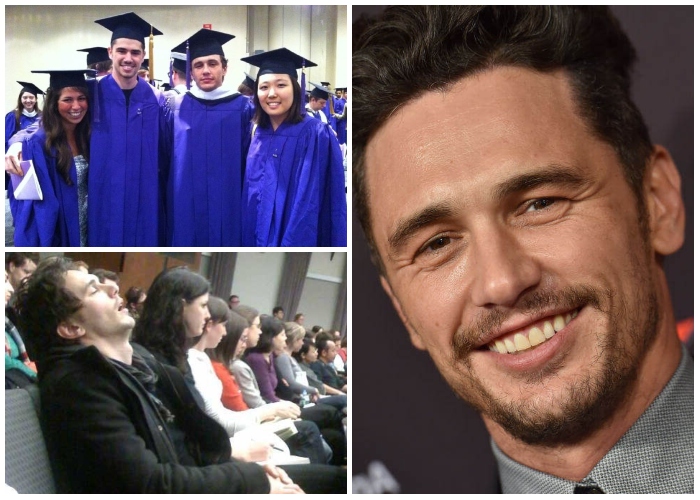 He is highly intelligent and has graduated from Columbia University with a Masters in Fine Arts and has also pursued a PH.D. at Yale alongside his acting jobs.
Mayim Bialik Is a Literal Neuroscientist
Mayim Bialik first made it big on the small screen with the NBC sitcom Blossom from 1991 to 1995. But once she graduated highschool, she decided to quit acting to focus on college and university.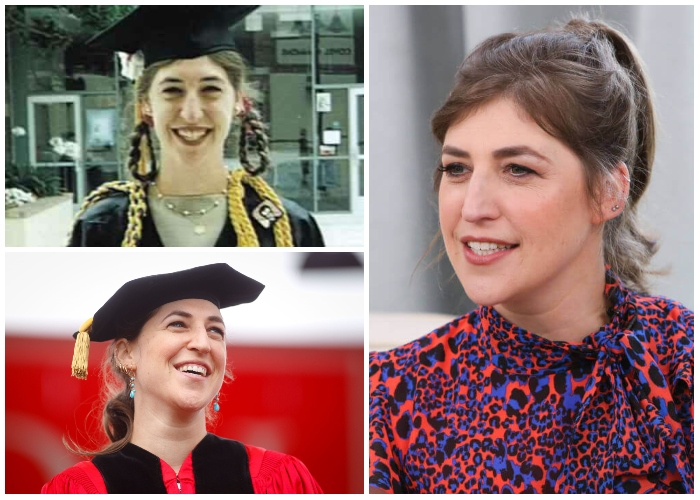 She earned a Ph.D. in Neuroscience from UCLA in 2000. She has published many scientific works and remains very active in the medical field.
Sacha Baron Cohen Graduated From Cambridge
Actor Sacha Baron Cohen has a prolific career mostly in comedy but also in drama. He rose to international fame with the character of Borat, Ali G and Bruno.
The London-born actor attended one of the most prestigious colleges in England, Christ's College in Cambridge. He has a degree in History and is also part of the University's dramatic society.
Allison Williams Is a Yale Grad
Allison Williams breakout role was that of Marnie in hit show Girls. She then moved on to star in successful thrillers such as Get Out and The Perfection. But this talented actress wasn't allowed to act professionally until she graduated from Yale.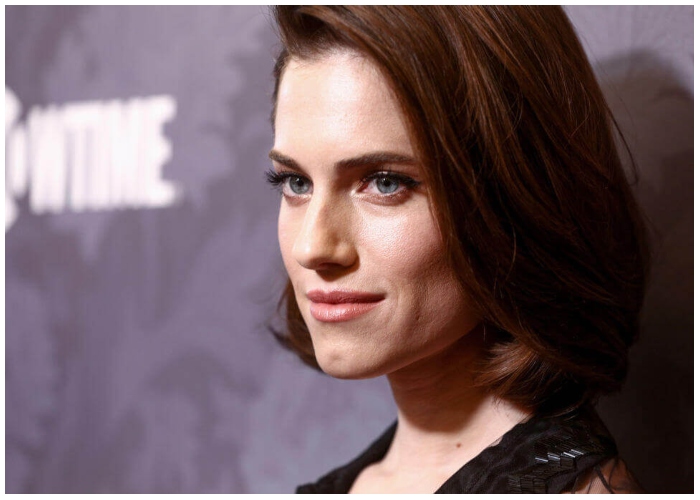 She majored in English and archaeology. She discovered her talent for comedy in an improv group at school.
David Duchovny Has a Master's Degree From Yale
David Duchovny is known for playing Fox Mulder in the critically acclaimed 90s series The X Files and more recently as trouble novelist Hank Moody in the award-winning show Californication.
But before focusing on full time acting jobs, he graduated with a BA in English Literature form Princeton University and later went ahead and earned his Master's from Yale.
Dr. Oz Is An Accomplished Cardiothoracic Surgeon
Dr. Oz is one of the most popular television doctors that actually has the accredited medical credentials, although many people surely have their doubts. In fact, The New York Times considers him as "one of the most accomplished cardiothoracic surgeons of his generation."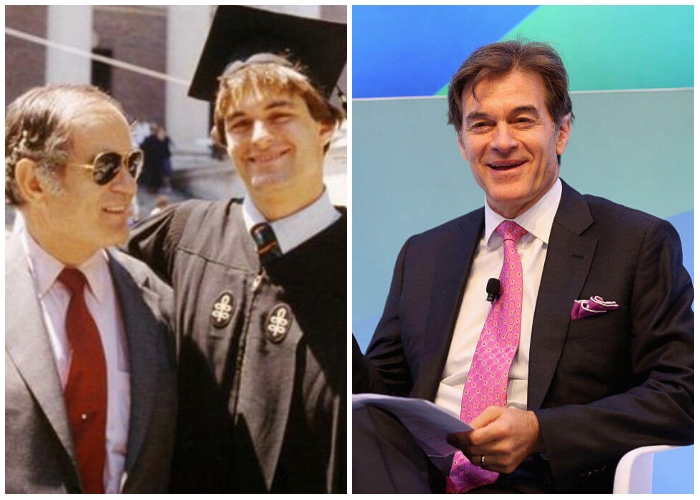 He has performed over 5,000 open heart surgeries as well as a successful lung transplant operation.
Conan O'Brien Is a Harvard Grad
Beloved late-night host Conan O'Brien is known for his intelligent comedy and sarcastic commentary. He earned a major in History and Literature at the prestigious Harvard University.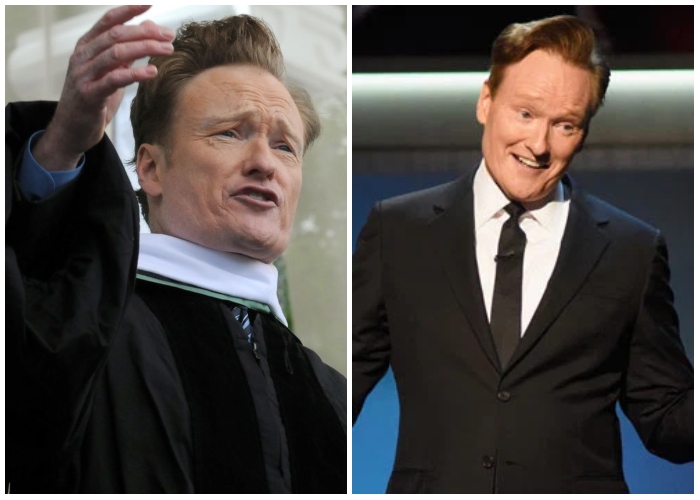 While there, his classmates dubbed him the "pre-eminent jokester" in 1985. He was the president of the Harvard Lampoon social organization, which published a humor magazine. He graduated Magna Cum Laude with honors.
Harry Hill Is a Neuroscientist
Harry Hill is a British actor regarded as one of the top comedians of the United Kingdom. He has won numerous awards for his comedy work such as two BAFTAs and two British Comedy Awards, among others.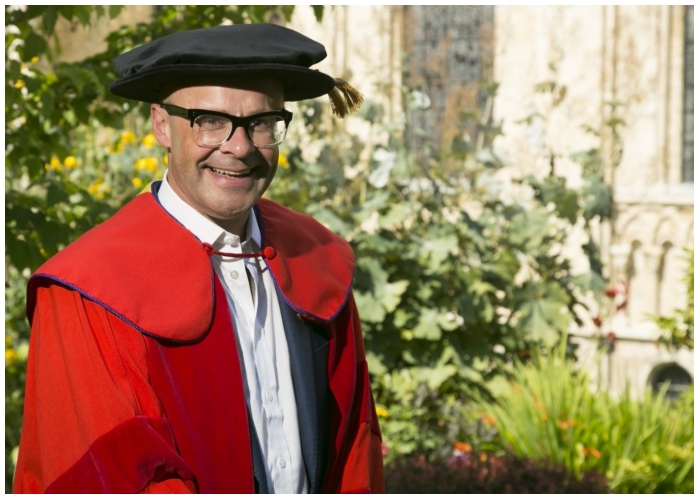 But comedy wasn't actually his first career choice. He has studied and earned a degree in Neuroscience from the prestigious University of London.
Rashida Jones
Parks & Rec Rashida Jones is a Harvard graduate! She majored in comparative religion and philosophy back in 1997. She was initially interested in becoming a lawyer but changed her mind after becoming deeply disillusioned by the O. J. Simpson murder trial.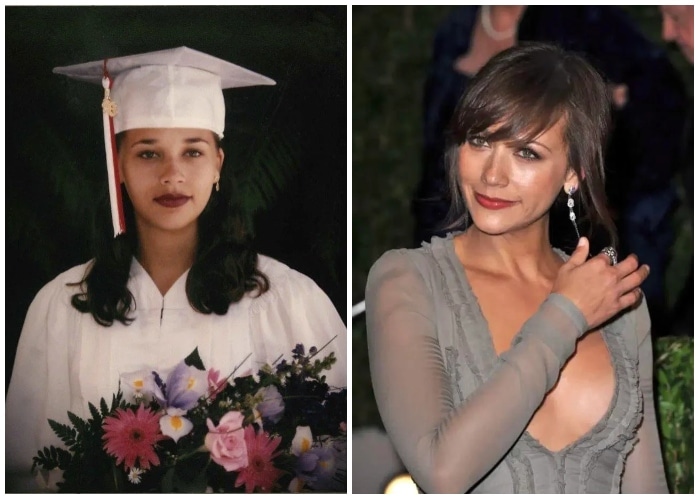 While still in Harvard, she became involved in the performing arts and served as musical director for the Opportunes.
Issa Rae
American actress, writer and producer Issa Rae graduated from Stanford University with a Bachelor of Arts in African and African-American Studies in 2007.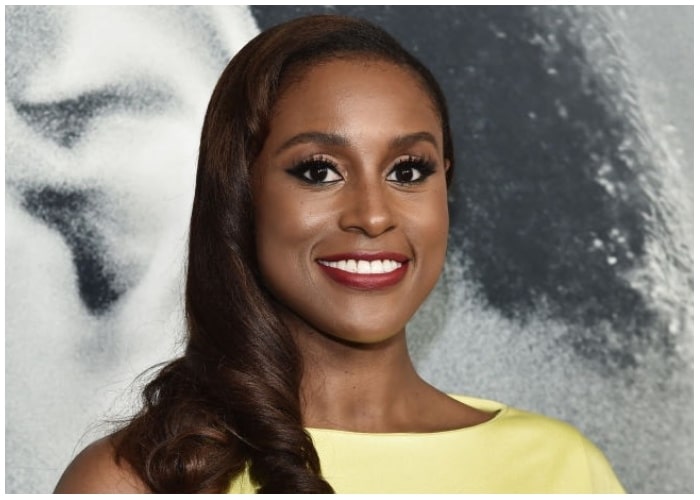 As a college student, she made music videos, wrote and directed plays, and created a mock reality series called Dorm Diaries. Rae's web series Awkward Black Girl premiered on YouTube in 2011 and it quickly went viral.
Joseph Gordon-Levitt
The Dark Knight Rises star Joseph Gordon-Levitt graduated from Columbia University majoring in history, literature, and French poetry. He's a Francophile and speaks fluent French.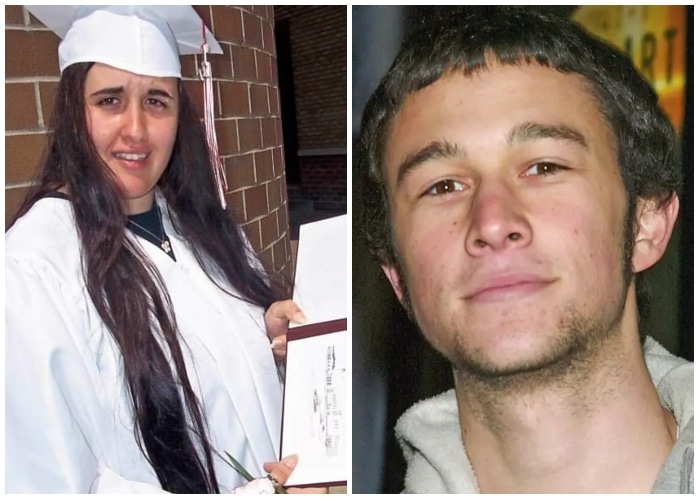 He took a break from acting after his supporting role in Ten Things I Hate About You to go to college. Once he graduated, he went back to acting for good and became very successful.
Kerry Washington
Scandal actress Kerry Washington graduated from George Washington University in 1998 with a major in psychology, sociology and anthropology. She is part of the sorority Phi Beta Kappa.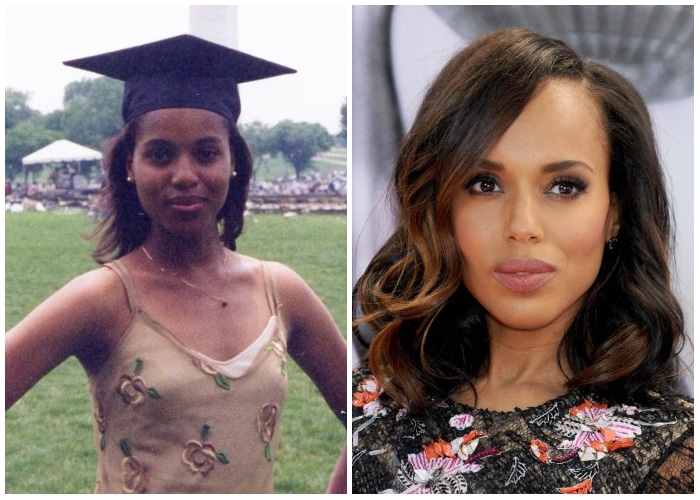 Kerry studied acting at Michael Howard Studios for performing arts located in New York. Through her mother's side, she is a cousin of former U.S. Secretary of State Colin Powell.
Connie Britton
American Horror Story actress Connie Britton majored in Asian studies with focus on Chinese at Dartmouth College. She later continued her studies at Beijing Normal University in Beijing, China, graduating in 1989.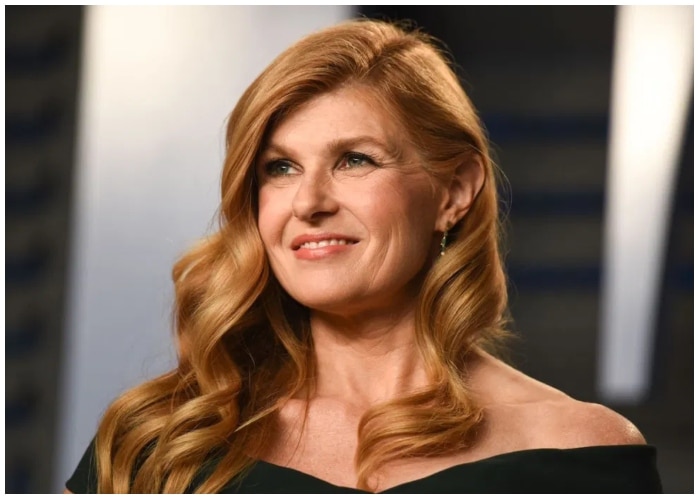 Connie is fluent in Chinese. She moved to New York City where she spent two years at the Neighborhood Playhouse School of the Theatre studying with Sanford Meisner.