Chris Evans, the charismatic actor known for playing Captain America in the Marvel Cinematic Universe, is officially off the market. News broke over the weekend that Evans married Alba Baptista in a private ceremony. While the couple has been notably secretive about their relationship, the details that have emerged suggest an intimate and star-studded affair.
NDAs and No Phones Allowed
The wedding took place on Saturday in Boston, Massachusetts, the actor's hometown. According to Page Six, the guest list was a carefully curated collection of close friends and family, with a sprinkling of star power that included Evans' Marvel co-stars like Robert Downey Jr., Chris Hemsworth, and Jeremy Renner. In a move to protect the privacy of the ceremony, all guests were reportedly required to sign Non-Disclosure Agreements (NDAs). The couple went a step further by asking guests to keep their phones off, ensuring that no photos or videos from the event would leak online. This level of discretion aligns with how the pair have handled their relationship since they began dating in 2021.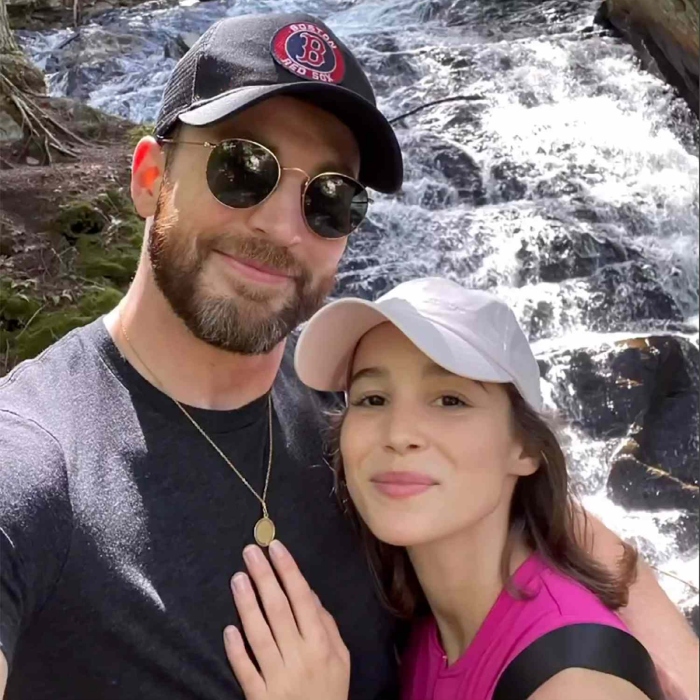 Under Cover
Chris Evans and Alba Baptista have been a couple since last year, but they only went public with their relationship in November 2022. A source close to the couple told People magazine that they are deeply in love and that Chris has "never been happier." Alba, a 27-year-old actress and model hailing from Lisbon, Portugal, has a rising career with roles in 'Mrs. Harris Goes to Paris' and Netflix's 'The Warrior Nun.' While the 42-year-old Evans has yet to make public comments about his bride, he's previously expressed his desire to build a family. In a conversation with People, he affirmed that creating a family, complete with "wife and kids," is something he deeply wants.
This hush-hush wedding might have left fans eager for more details, but one thing is clear: both Chris Evans and Alba Baptista value their privacy and are committed to starting their new life together away from the public eye. It's a romantic and intensely personal approach, setting the stage for a love story that, while mostly private, seems destined to be nothing short of marvelous.