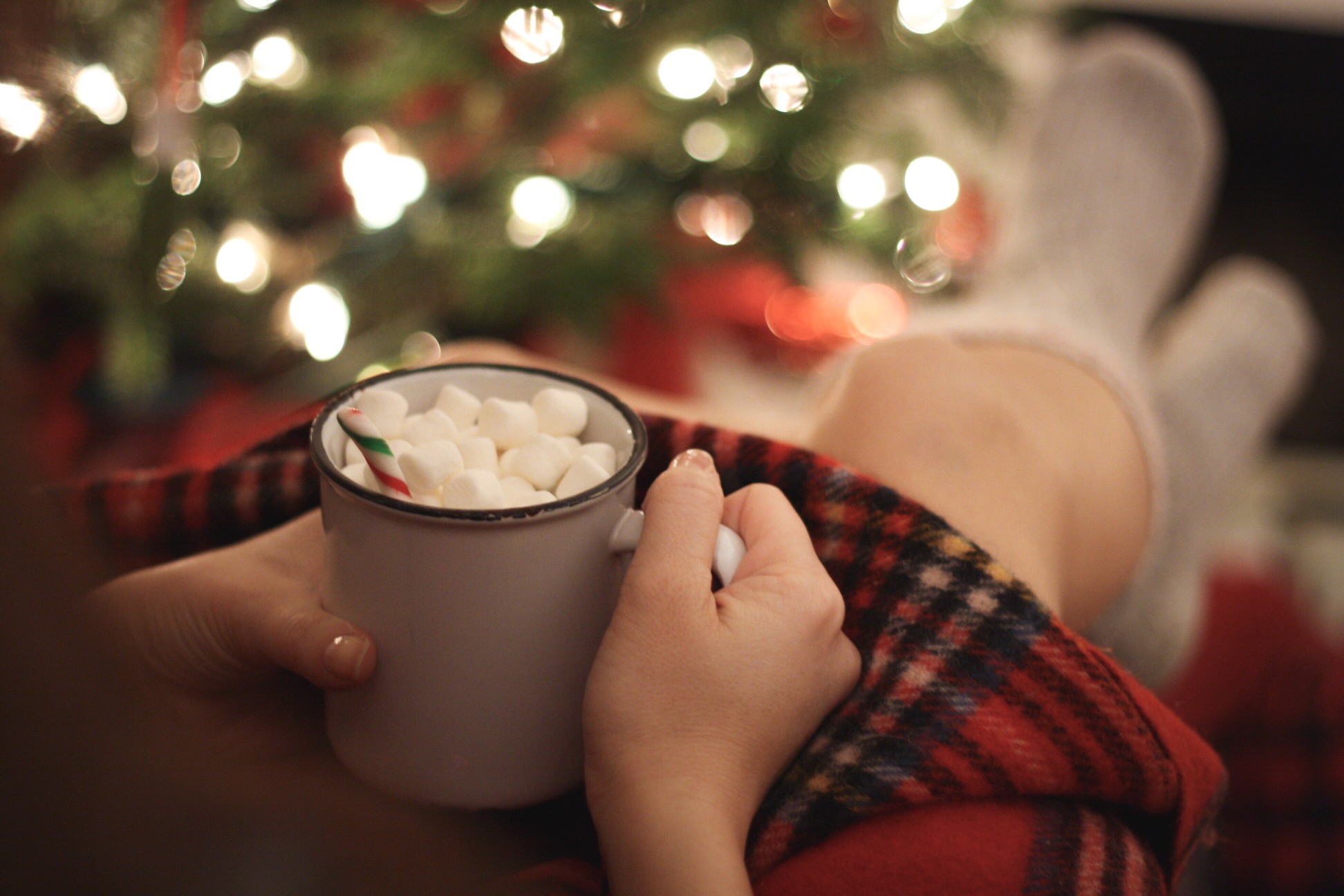 There is no better beverage for cold winter nights when you just want to snuggle up and watch Christmas movies. This hot chocolate is rich in warming spices and creamy.
CHRISTMAS COCOA INREDIENTS
Every ingredient should be a staple in your kitchen. Make a batch and take it with you on your Christmas Light Drive. It's a great tradition to warm your stomach while enjoying the festive sights.
Cocoa powder: Cocoa is unsweetened chocolate. 

This is where you can get the deep, rich taste we all love.

 

Traditional cocoa powder is a better choice if you prefer a more traditional chocolate flavor.

 

Dutch processing is a better choice for a richer and deeper flavor.

Granulated sugar: Since the cocoa powder has not been sweetened, we add sugar to give our hot chocolate a deliciously sweet taste.
Cinnamon, Nutmeg – To get that holiday flavor profile, I used cinnamon and nutmeg. 

It made my house smell amazing and added just the right amount of spice to it.

Salt : Salt is used for enhancing the flavor of chocolate and spices. 

This is a must-have!

Water : A little bit to make the chocolate syrup base for your milk.
Milk – I recommend using whole milk for hot chocolate. 

This adds to the creaminess and gives you a great finish.

 

You can also substitute a lower amount of fat for equally delicious results.

 

One cup milk can be substituted for half and half, or heavy cream.

 

This will result in a richer, creamier texture that is amazing!

Vanilla Extract – Always use real vanilla and not imitation.
HOW TO MAKE HOT Chocolate FROM SCRATCH
Serve plain or top with marshmallows or whipped cream. Adjust the sugar to your taste. This amount seemed perfect to us. If you don't want to indulge, you could do with a little less.
PREP – In a medium saucepan, combine the cocoa powder and sugar with cinnamon, salt, and nutmeg. 

Mix the dry ingredients with the water.

HEAT – Turn the heat to medium. 

Stir until the chocolate begins to boil.

MILK – Whisk in the milk, and heat until it is just warm. 

Stir in the vanilla extract.

 

Divide between 4 glasses.

ENJOY – Top with whipped cream, marshmallows.