This article was originally published on worldtravelling.com and has been republished here with permission.
Playing around with the idea of what's incorrect can be entertaining. Many of us consider unsuitable thoughts that should not be spoken in public. But Kim Winder, comic book creator, has transformed her inappropriate thoughts into a series of wonderfully improper drawings. The type that isn't intended for reading during working hours. The RedDot Comics deals with topics including dogs, female cravings, childhood reminiscence, menstruation, death, and everything in between.
Here are the funniest, yet inappropriate, Reddot webcomics. Don't Try This At Work.
Intimacy, loneliness, and death
The Reddot Comics are hilarious comics created by the clever and entertaining Kim Winder, who likes to "finesse the inappropriate." She tells us: "During the day, I am an office manager for a home service company, but by night I am the rogue comic artist. The RedDot draws a wide variety of impropriety humor in comic form."
Kim's willingness to address topics that are sometimes viewed as taboo in our society may be the key to her success. Kim's inappropriate comics cover a wide range of subjects, including intimacy, loneliness, and death.
Its all about the comic identity
The name The RedDot is similar to the ones of many corporations and the phrases they use, but because she still wanted to keep it, she added two underscores to it to make it distinguishable. Kim started her Instagram account in 2018; by 2022, she had over 400k followers.
Having the name you like for your comics is one of the most important things because it will give it its identity. It is also how people will arrive at your comic and check it out.
Being divorced is not taboo
Kim has been married twice. Her first husband was her high school sweetheart. She married him 2 days after turning 20. However, time passed, and they grew as people individually and decided they were not compatible.
She met her second husband in a bar since he was the bartender. He has two PhDs in poetry and one in feminism. She is very open about sharing her experiences of her life. Divorce is not taboo for her, and she is willing to talk about it.
The comic star
The comic star is a red-headed female with no eyebrows and big back eyelashes. Kim confessed that she is an extension of her. Her developing style has lots of colors, and they go from 1 to 10 panels, depending on mood.
About 80% of the comics feature the red-haired woman. Although she did not have a name at first, Kim baptized her Dot. She plays with puns a lot in her comics, so it is no surprise that the red dot is a red-haired woman.
Her drawings' inspirations
The first thing we notice when we see Dot are her big round eyes and waifish appearance. She has a very distinctive look that reminds us of other animations and films. There is a certain Tim Burton and Family Guy quality about the drawings because Kim is a big Tim Burton fan in his early days.
The Family Guy round eye has its actual origins in the Garfield comic. Can you see the resemblance of the eye style?
The Twilight Zone
Kim is a fan of The Twilight Zone, and sometimes we can see references in her strips. Rod Serling created and hosted the American science fiction horror anthology television series The Twilight Zone, which aired on CBS for five seasons from October 2, 1959, to June 19, 1964.
Each episode tells a standalone tale in which characters encounter weird or disturbing situations, an experience known as entering "the Twilight Zone," frequently with a twist ending and a lesson. Despite being mostly science fiction, the show leans more toward fantasy and horror due to its paranormal and Kafkaesque incidents.
The Battleship Potemkin reference
She once did a Battleship Potemkin reference, and she put it in the comic description for people to look it up since it is a film almost 100 years old. Many younger readers do not know about the existence of the classic.
It's a 1925 Soviet silent drama movie that Mosfilm made. It dramatizes the mutiny that took place in 1905 when the crew of the Russian battleship Potemkin rebelled against its officers and was directed and co-written by Sergei Eisenstein.
How she created her successful  Instagram account for RedDot
Kim had been making comics for herself and her friends, and she always received great feedback from them. So eventually, she wanted to do something about it and created an Instagram account to upload them regularly. It grew fast, and soon enough, she reached 100k. She publishes strips daily.
She also has a Patreon account where followers can sign up and support her to keep making strips. Patreon is a membership platform that makes it easy for creators to get paid. For creators, Patreon is a way to get paid for creating the things you're already creating.
Reaching out to new audiences
Knowing how to use hashtags and who to tag in your posts is very important. Self-marketing with hashtags was key for Kim to develop her brand and get others to know her. Hashtags help you reach a lot of people at once. She only tags pages that give credit to the creators.
Hashtags are a powerful way to reach new audiences and grow your account, but it takes time and effort to see big results. Whether you use 10 or 30, a consistent hashtag strategy is still one of Instagram's most effective routes for growth.
Why were comics of hers deleted from social media
Kim hasn't deleted anything in months, she believes comics are improving. She used to have to remove certain comics due to graphic content or words that went against the guidelines of Instagram. Instagram also gives strikes for copyright issues.
Only audio tracks that can automatically match the music in its database are supported by the auto-copyright recognition method on IG. You will receive an email and notification if you upload something that coincides with the music; it will automatically be removed after a brief period of time.
Little black book of ideas
How does she record her ideas? Kim has a little black book. An idea journal is among the best journals that writers may make. You can use this as a place to simply jot down any thoughts that come to me, whether for writing, a fresh company idea, or any ongoing research and development you may be working on.
These diaries are designed primarily for jotting down writing ideas and storing them centrally for future reference. The idea diary is something that almost all writers should have and be prepared to use.
She's a Disney adult
Kim moved from Nevada to California to be closer to Disneyworld. Disney is a recurring theme, not intentional, but it just often pops into her head. Many references to Disney movies and characters can be spotted in her comics. On social media, jokes about Disney Adults date back years.
A Disney Adult is not merely someone who visits Disney who is over the age of 18. A real Disney Adult is someone obsessed with the Disney brand has shaped their entire identity. However, this doesn't seem to be Kim's case.
She originally wanted to work as an animator
Kim wanted to work on animation in the first place. However, she likes what she currently does. She has a management job in an office during the day. She finds the confrontation about talented people and how cutthroat the business can be very intimidating.
Kim doesn't think she can focus on animation and maintain living in southern California because it is expensive, and that job would mean little money. Comics are an entire world of possibilities that she finds satisfying and where she can explore her creativity.
Career fulfillment
Kim gets fulfillment in webcomics. She appreciates and follows other webcomic creators on Instagram. Career fulfillment is a feeling you earn when you find a career that balances your interests and skills. Components of your career fulfillment may include doing what you enjoy, making a difference, and creating meaningful work.
You might feel more motivated to perform effectively by ensuring your work involves something you excel at and enjoy. This is the case with Kim, she has a management job she enjoys and does webtoons as a side gig.
The Death series
One of RedDot's most popular series is the Death series. Death is a recurrent character in the webtoons; he has his own personality and interacts with Dot in various ways, sometimes even romantically. The dynamic is fluid and funny, making the reader sympathize with Death in an unusual way.
Kim frequently uses vampires, evil spirits, and other monsters in her strips. Many cartoonists have series or recurring characters in their stream of comics, which adds more complexity to their work by having varied subjects and themes.
Hint jokes
One main theme in Kim's work is hint jokes. She believed there were not many suggestive jokes from a feminine point of view. Most cartoonists are male, so the subject's perspective is always from a man.
Readers find her female perspective refreshing and very funny since she is not shy about speaking about suggestive subjects. It is a way of making the issue less scary to talk about or joke about. Her mother, nevertheless, is quite scandalized by this humor.
The unique style
She likes the idea of motion incorporating the minimal aspect of animation because it seems to blow write an action. First, you have your problem, and then you have an action. The movement remains minimal, but the power of the expressions of Dot and the writing compensate for it, making it harmonious.
Kim focuses on having a solid story to tell and a good comeback at the end to make the joke funny. Her style is very unique, and it leaves you thinking.
And where is the name come from?
On Instagram, she has a post explaining the name's story. Her husband has a Ph.D. in poetry, and he also happens to write poetry. And to jab at him a little bit, she would make ironic poems about her period and title them the red dot.
She made them every 28 days for as long as it lasted, making a little collection. Kim assures us the poems are terrible, but she would always sing them with "the red dot."
From wordplay techniques to nonsense
A joke, typically not meant to be taken seriously, is a humorous act in which words are utilized within a clear-cut narrative structure to make people laugh. Typically, it takes the form of a joke that concludes with a punch line and frequently includes dialogue.
After reading the punch line, the audience only realizes the story has a second, competing interpretation. This can be accomplished using a pun, additional wordplay techniques like irony or sarcasm, a logical contradiction, nonsense, or other strategies.
Establishing the punchline
The common consensus is that jokes benefit from being brief, with no more information provided than is necessary to establish the situation for the punchline. When it comes to riddle jokes or one-liners, the scenario is already known, so all that needs to be said is the dialogue and the punchline.
Though jokes are a type of humor, not all humor involves jokes. Involuntary humor, situational humor, practical jokes, slapstick, and anecdotes are a few examples of comical forms that aren't vocal jokes.
How jokes are passed on
Jokes are anonymously exchanged, and the Dutch linguist André Jolles classified them as one of the basic types of oral literature. They are shared in public and private contexts; one person may share a joke with a buddy during normal conversation, or a group may hear several jokes as part of scripted entertainment.
Additionally, written material or, more lately, the internet is used to spread jokes. In their performances, stand-up comics, comedians, and slapstick artists use comic timing and rhythm and may rely on physical and verbal punchlines to make their audiences laugh.
Amuse people from all socioeconomic strata
Any joke that has been preserved in the past did so accidentally rather than on purpose. Jokes are for everyone's enjoyment and leisure; they do not belong to a sophisticated culture.
Therefore, any printed versions were regarded as ephemera, which are ephemeral papers made for a particular purpose and meant to be discarded. Many of these early jokes feature scatological and suggestive themes that amuse people from all socioeconomic strata but shouldn't be prized or preserved.
Jokes are social
To understand the narrative that follows as a joke, the teller and the audience must mutually agree in some way, which is a cooperative effort when telling a joke. The sociologist Harvey Sacks elaborates on the sequential organization of joke-telling in a conversation analysis study.
The prologue (framing), the telling, and the reaction sequences are three sequentially arranged and adjacently placed types of sequences that make up this telling, just like in stories. The setting of the joke-telling then inspires a study of joke-telling interactions, a word anthropologists developed to describe groups within a culture who engage in joking.
What is the punchline?
The audience is supposed to laugh at the punchline. Victor Raskin describes a linguistic interpretation of this punchline/reaction in his script-based semantic theory of humor. The audience's understanding of the story changes rapidly from the dominant (or more evident) interpretation to a secondary, opposing interpretation when the punchline contains a trigger.
"The punchline is the pivot on which the joke text turns as it signals the shift between the [semantic] scripts necessary to interpret [re-interpret] the joke text."
How a punchline works
The two interpretations (i.e., scripts) must be both opposed or incompatible with one another and compatible with the joke text to achieve humor in the vocal joke. The psychologist Thomas R. Shultz separately adds "two stages of incongruity: perception and resolution" to Raskin's language theory.
He clarifies that "…incongruity alone cannot explain the structure of humor. […] Within this framework, humor appreciation is seen as a two-part process that starts with discovering an incongruity and ends with its resolution." When it comes to a joke, that conclusion causes people to chuckle.
Neuroscience of the joke
According to research in the related field of neuroscience, two neural pathways contribute to the expression of laughter: an "involuntary" or "emotionally driven" system and a "voluntary" system. This study supports many people's experience when they hear an offensive joke: they laugh, then immediately say, "Oh, that's horrible."
The phased response in this case demonstrates the numerous steps in cognition, with the perception being processed just a fraction of a second faster than the resolution of the moral or ethical content of the joke.
Context of the joke
A joke is intended to elicit laughter. The joke-teller aims to amuse and "get" the audience. This supports the idea that a joke serves as an "understanding test" for people and organizations. If the humor is lost on the listeners, they do not comprehend the two scripts included in the story as they should.
Alternatively, if they "understand it," they may not laugh since it's inappropriate for the audience at this time. The same joke will elicit different responses in different settings. The punchline in the joke remains the same; however, it is more or less appropriate, depending on the context.
Changing the context
The context investigates the particular social setting where humor is used. The narrator automatically alters the joke's language to make it suitable for various audiences while simultaneously supporting the same disparate scripts in the punchline.
When delivering the same joke to one's grandma and a fraternity party at a university, the verbiage utilized may differ. It is critical to recognize the audience and the narrator in each scenario and how they relate to one another. It varies depending on the people's background.
Joking relationships
The study of joking relationships, a term used by anthropologists to describe social groupings within a culture that engage in institutionalized banter and joking, is then influenced by the context of joking.
These connections can be one-way or involve reciprocal back and forth between partners. "A strange blend of amity and hostility defines the joking relationship. The behavior is such that it would express and provoke antagonism in any other social setting, but it's not meant seriously and shouldn't be taken seriously."
Freud and humor
One of the first modern scientists to see jokes as a crucial research topic was Sigmund Freud. Freud discusses the social aspect of humor and provides numerous examples of current Viennese jokes to illustrate his point in his 1905 essay Jokes and their Relation to the Unconscious.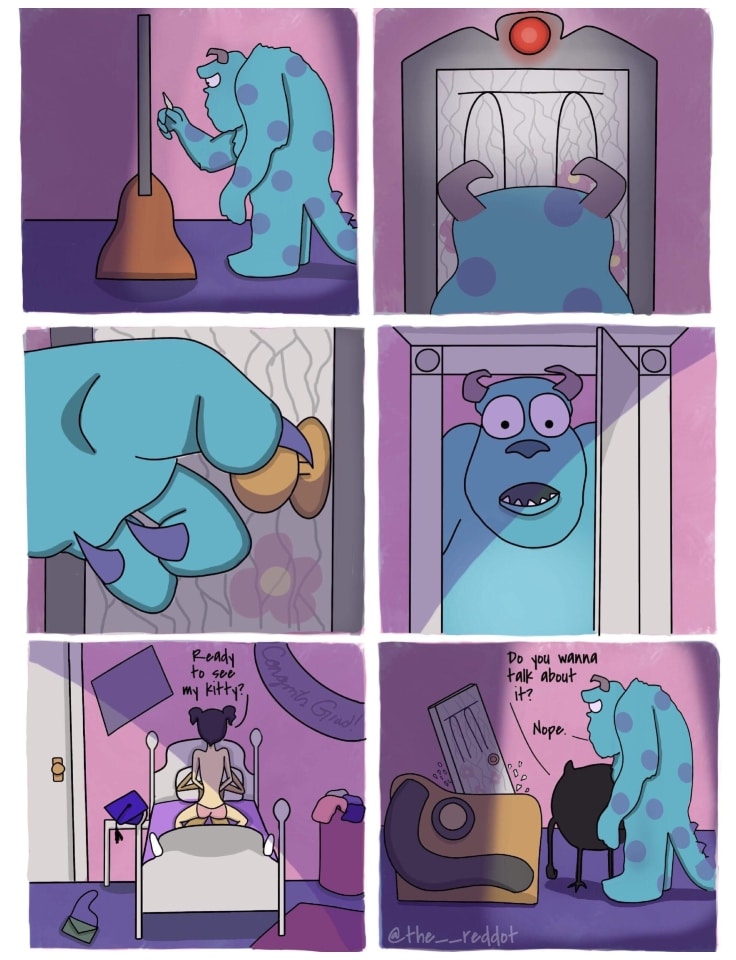 In this perspective, his work is particularly notable because Freud distinguished between jokes, humor, and the funny in his writings. These are distinctions that are readily confused in many later studies since anything amusing has a tendency to be grouped under the general term "humor," leading to a discussion that is much more general.
Can humor be measured?
Over 200 papers examining various facets of humor are included in a recent study of the widely read magazine Psychology Today; in psychological jargon, the topic has evolved into one that can be measured as well as a tool for diagnosis and treatment.
Humor (and playfulness) is one of a person's key character traits, according to a brand-new psychological evaluation tool called the Values in Action Inventory. Therefore, it might be a reliable indicator of life satisfaction. Measuring both the amount of this strength an individual possesses and how it can be demonstrably improved would be helpful for psychologists.
The types of laughter
More than 60 psychological testing instruments were discovered in a 2007 study of the available humor measurement tools. These measurement tools quantify humor, along with its related states and qualities, using a variety of different methodologies.
The Facial Action Coding System (FACS) is one of several techniques used to identify any one of numerous sorts of smiles. These methods are used to quantify an individual's physical response by their grin. Or the chuckle can be measured to determine a person's level of amusement; there are various sorts of laughter.
Linguistics of humor
Linguists examine words, how they are combined to form sentences, how sentences convey meaning from one person to another, and how our verbal exchanges with one another produce discourse. As previously stated, a joke is an oral story in which words and sentences are deliberately constructed to build a punchline.
The linguist wonders what precisely makes the punchline humorous. In contrast to the psychologist's concern (see above) with the audience's reaction to the punchline, this question focuses on how the words employed in the punchline create humor.
Theories of humor
Over the past two decades, two significant new language theories have been created and put to the test. The first was put up by Victor Raskin in his 1985 book "Semantic Mechanisms of Humor." It is the first theory to characterize its method as solely linguistic, even though it is a variation of the more general ideas of the incongruity theory of humor.
Two linguistic circumstances that lend humor to a text are first identified by the script-based semantic theory of humor (SSTH). This hypothesis established both the speakers' humor proficiency and the semantic/pragmatic basis of humor.
More theories: amusing material
A couple of years later, Raskin and his colleague Salvatore Attardo proposed a more comprehensive theory of jokes that included the SSTH. The SSTH was added to five other independent Knowledge Resources. It was renamed a Logical Mechanism (LM) in the General Theory of Verbal Humor, alluding to the mechanism that links the many linguistic scripts in the joke (KR).
Now that these six KRs are combined, they can serve as a comprehensive descriptive label for any amusing material.
Concerns about tradition
Cultural scholars started transitioning from passive collectors and archivists of "folk ideas" to more active interpreters of cultural artifacts in the 1960s. Alan Dundes, a folklorist, was one of the most prominent scholars working during this transitional period.
With the essential insight that "No piece of folklore continues to be transmitted unless it means something, even if neither the speaker nor the listener can describe what that meaning could be," he began asking about concerns related to tradition and transmission.
Humorology progress
Even though "humorology" is still a relatively obscure term, tremendous progress is being made toward gaining recognition for this multidisciplinary area of study on a global scale.
The International Society for Humor Studies was established in 1989 with the stated goals of "promoting, stimulating, and encouraging the interdisciplinary study of humor; supporting and cooperating with local, national, and international organizations having similar goals; organizing and arranging meetings; and issuing and encouraging publications concerning the purpose of the society." To promote and educate on its area of expertise, it also publishes Humor: International Journal of Humor Research and hosts yearly conferences.
The science of humor
Gelotology derives its name from the Greek word Gelos, which means laughing. It has been formed as a scientific discipline to research laughter and its physiological and psychological effects on the body in humans and other primates.
Even though jokes might make people laugh, other factors can lead people to laugh—humor is merely one of them. In addition to social context, ignorance, anxiety, mockery, acting sorry, and tickling are the other six reasons for laughing that are cited. Therefore, the study of laughing is a supplemental, if amusing, viewpoint on comprehension of humor.
Artificial intelligence
A recent area of research called computational humor combines the fields of computational linguistics and artificial intelligence to represent humor using computers. The creation of computer programs that can both create jokes and recognize jokes in the text is one of the main goals of this research.
Punning has dominated early attempts at programming because it lends itself to simple, straightforward rules. These simple programs lack intelligence; instead, they develop from a template with a limited number of predefined witty possibilities.
Believe in the idea
You stand out among all the web information because of your original viewpoint. Start with a subject that interests you deeply. You should be dedicated to your characters and plot because creating a comic book requires a significant amount of time and work.
Keep a notebook nearby so you may record plot ideas, character sketches, and dialogue as they come to you. It is very important that you work on character development as well as your progress in your story.
Develop your script before illustrating it
Don't start drawing your comic book straight away. Instead, take your time. You already know how crucial it is to have an engaging plot if you have ever read one. You should write your script before you start illustrating if you want to produce a comic that is seamless and perfectly constructed from beginning to end.
As a result, if the story does not work, you risk throwing away or changing dozens of panels. That would mean going back to square one and having wasted a lot of time.
Learn about the practices of your favorite comic book creators
You could believe that you can make your own comics after viewing enough of them. However, there is always something fresh you can learn from more seasoned illustrators. By reading blogs, books, and interviews, you can learn more about the methods used by your favorite comic book authors.
There are instructions and pointers available for illustrators who are just starting out in comic book production. Use these resources and motivation whenever you are feeling stuck and are in need of some inspiration.
How to build the tension right
Make sure the material suits each panel while keeping the tale moving forward to maintain readers interested. Do you believe the conversation is effective? On each page, are there too many actions?
Think about how you may create tension at the end of each page to pique the reader's interest. If you draw more, you will get better at judging when to cut your panels and how to arrange them. Many times a single action or drawing is worth a thousand words.
Establish a consistent illustration style
The finest piece of advice from seasoned comic book creators is to settle on an illustration style that is appropriate for your project. Some characters or backgrounds could have texture, shading, or coloring effects. Additionally, the number of frames allowed on a page may be restricted.
The objective is to avoid creating drawings that can't be reproduced afterward and to maintain visual consistency. Maintaining consistency in your brand's design instills a sense of comfort in your readers. It makes you recognizable and trusted—both of which are critical qualities to generating and maintaining a following.
Sketching approach
There are many technologies available to us when it comes to drawing. Whether using a tablet, pencil, paper, or a drawing app, the sketching process will always be unique. Whatever method of sketching you choose, there are a ton of articles, tutorials, and forums to help you.
Typically, you will sketch (outline), ink (give texture and depth), color (choose a color scheme), and letter your comic book images (selecting a font). Make sure you feel comfortable with whichever technology you use to sketch.
Your readers experience
The format you select while reading print comics has an impact on the entire reading experience. For comics, Blurb magazines are a common format. The cost of printing multiple copies is affordable, and each page has plenty of room.
Choose the publishing tool that best suits your skills after deciding on your format. At this stage, you will be able to see the finished item. You can also venture into the webcomic world and create a blog or an Instagram account.
No more political jokes
It is very important to read the comic's description (or title) to understand what it is about and prepare the brain for the joke. Something of the joke is already in the title. It is crucial that you read the title first before going to the comic strip. She once did a controversial political comic, and there was a blowout online.
Many followers who disagreed with it were cordial; others stopped following her or wrote mean things to her. This is why she decided not to make political jokes anymore.