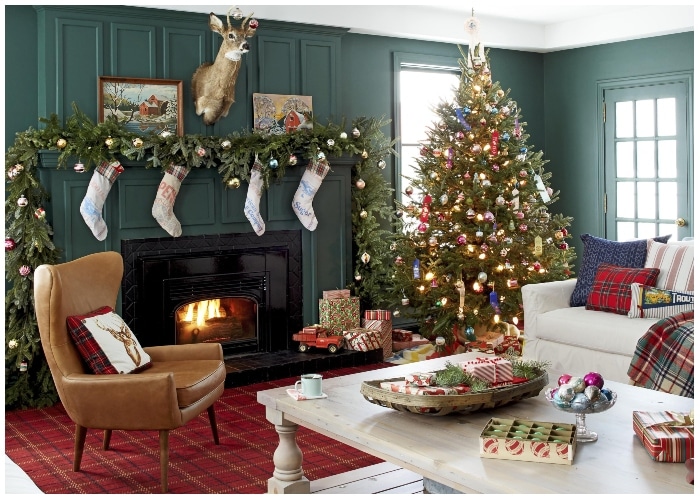 Ivy
Ivy is a typical Christmas ornament. Repurpose some of your vases and give a Christmas touch to your coffee table.  Best part is you can easily find them in your garden!
Candles
When we think of the holidays, a warm and comfortable environment comes to mind. Candles are an excellent idea to decorate and give that warm setup to your living room.
Pillows
Take advantage of this time of year to give your sofa a new look. Pillows are a simple option to create a festive vibe and stand out!
Lights
No matter what color you choose, you can use lights on the Christmas tree, around the fireplace or any other focal area. Lights will give your room the glow it deserves.
Portraits
This can be a special opportunity to dust off old family photos and share them you're your guests. Use red or any other Christmas motif to decorate your picture frames.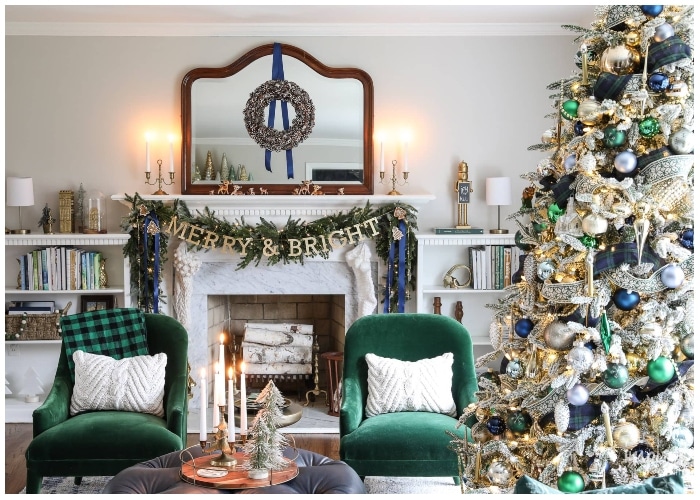 Garlands
An all-time classic, garlands come in various colors and shapes. They are excellent for decorating window frames or stairs. They'll put the finishing touch to those forgotten places in your living room.
Pinecones
With a nice assortment of pinecones, you may elevate any of the forgotten corners in your house. They are also an excellent craft idea to make with the little ones.
Bright Signs
Make a statement in your living room with this DIY "Merry and Bright" sign. You can make it with any household items and have fun adding your own personal touches.
Small Details
This option is great for those who prefer to keep things simple. With small elements you'll be able to decorate your room in a subtle way without abandoning the Christmas spirit.
Drinks Station
Setting up a drinks station could be a great idea if you are planning on inviting over friends or family. Use some nice glasses, improvise a cooler and enjoy!