In the world of celebrities, alliances shift as rapidly as the wind changes direction. Recently, it appears that this dynamism has extended into the intriguing sphere where Hollywood intersects with royalty, specifically involving Harry and Meghan, Duke and Duchess of Sussex. Notably, sources suggest a cooling relationship between the royal couple and one of Hollywood's most influential actors, George Clooney.
George Clooney claims no association
Once upon a time, multiple sources intimate that Meghan Markle, the accomplished actress turned Duchess, shared a close friendship with the charismatic star of the "Ocean's" franchise. This bond, however, seems to have ebbed in the aftermath of Meghan's fairy-tale wedding to Prince Harry in 2018. Clooney, along with his renowned barrister wife Amal, were reportedly regular guests at the royal residences in Los Angeles and Oxfordshire, painting a picture of warm camaraderie.
However, post the royal wedding; the narrative took a surprising turn. The Clooneys appear to be increasingly associated with King Charles, highlighted by their presence at a Prince's Trust event in London. When asked about knowing Meghan, Clooney responded with a curt "I don't," despite having been a guest at her wedding, igniting whispers about a potential rift.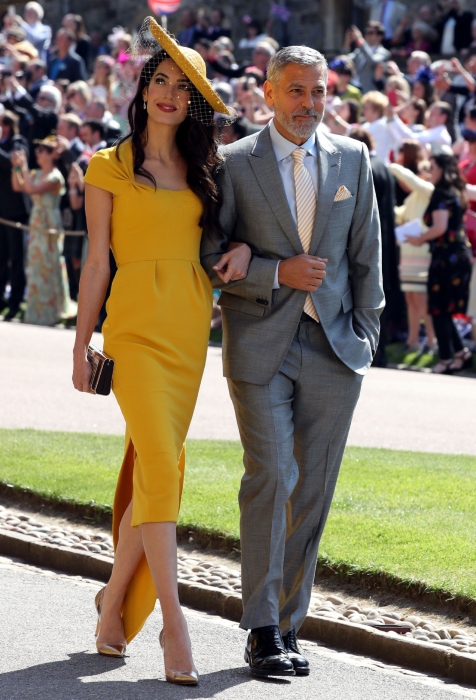 This distancing seems to be part of a broader narrative hinting at Hollywood's elite subtly distancing themselves from the Sussexes. This development comes at a crucial time, as Meghan reportedly harbors ambitions of becoming an influential figure in Tinsel Town. Having signed with the prestigious talent agency William Morris Endeavour, the former "Suits" star is seen to be on the precipice of a significant career leap. However, the changing dynamics within her star-studded circle may throw unexpected hurdles on her path.
In the ever-evolving nexus of Hollywood and royalty, the shifting alliances promise a captivating narrative. As Meghan attempts to solidify her foothold in Hollywood, it remains to be seen how these changing relationships shape her journey in this glitzy world.