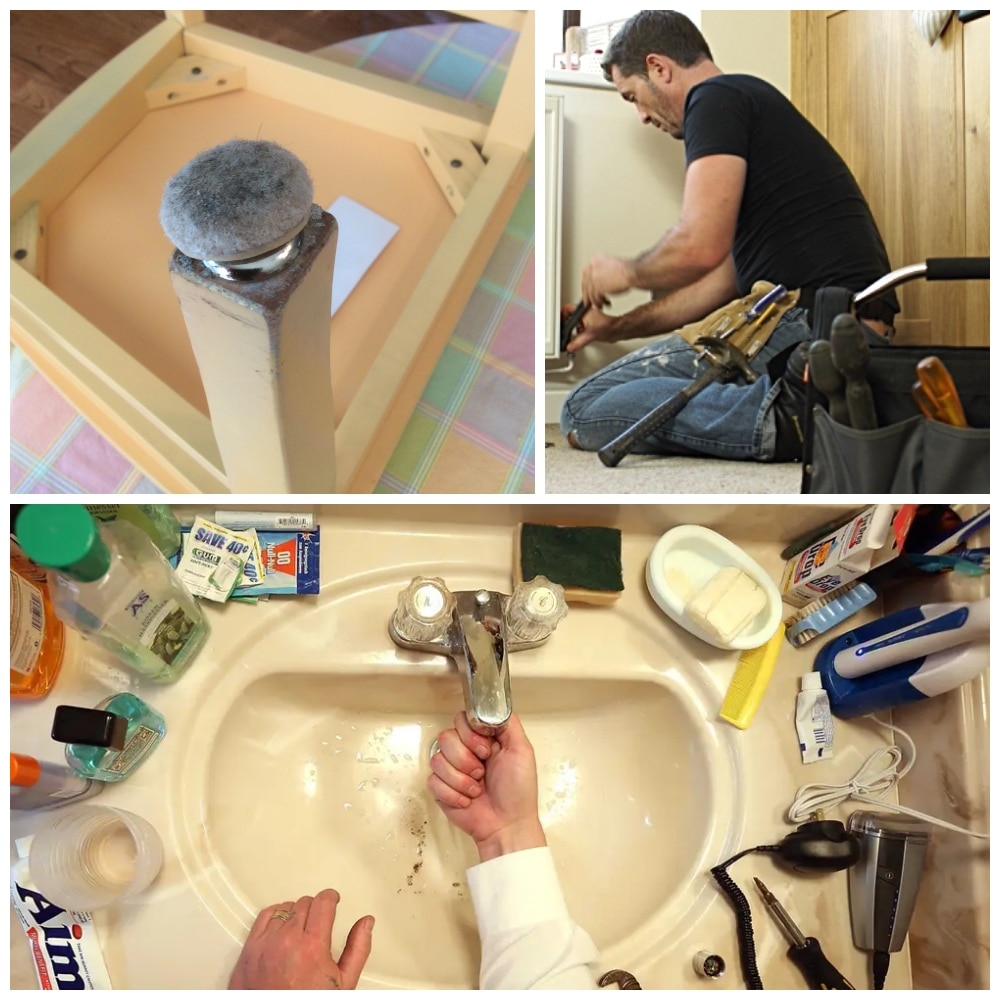 Now that we spend a lot of time at home, we are able to take care of all those little things that need fixing around the house. It's the perfect opportunity to go around the home and tackle all those relegated things that need upkeep. Handymen have shared with us these simple tricks to fix common household issues, such as bent carpet dents or removing hard water stains from the toilet bowl. Some hacks can be done with items and products that we already have laying around the house, we would only repurpose them, such as white vinegar and baking soda. Others need a trip to the local hardware store, but they are cheap and easy to find, as it would be the case for felt stickers for furniture and hot glue sticks.
Maintaining the house does not have to be expensive or require the presence of a plumber or handyman, there are many small things we can actually do ourselves. Making our home look nice and comfortable is important since we spend much more time there than before. A lot of people change the furniture setting or take up gardening to add a bit of green to the scenery.
Removing Wood Scratches
It's frustrating to find new scratches on your beloved wooden furniture, especially when they were a family heirloom or were very expensive to buy. But luckily there is a simple and quick hack to fix this.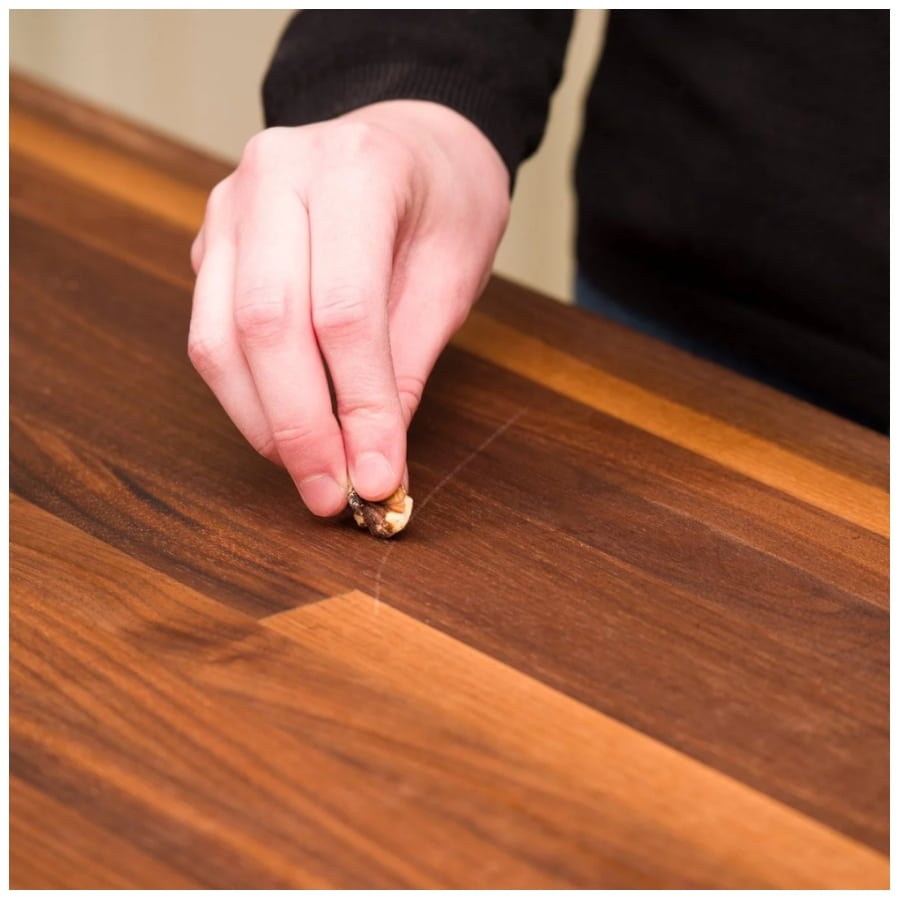 Just get some regular walnuts from your local store and rub them directly over the scratch. Then gently rub the area with a finger, the warmth of your skin will help the wood absorb the oils from the walnut.
Fixing Carpet Dents
It's refreshing to rearrange the furniture around the house, especially now that we get to spend a lot of time at home. Moving stuff around can give our homes a new look and make us feel good about ourselves.
But, what do we do with the dents left on the carpet? Simply place a few ice cubes on top of the dents and leave it overnight. The fibers will slowly return to their original form.
Cleaning Wooden Cutting Boards
It's important to keep all kitchen tools clean since they handle the food we consume. Cutting boards are tricky to keep sanitized due to all the nooks and crannies they collect over time and the natural porosity of the wood.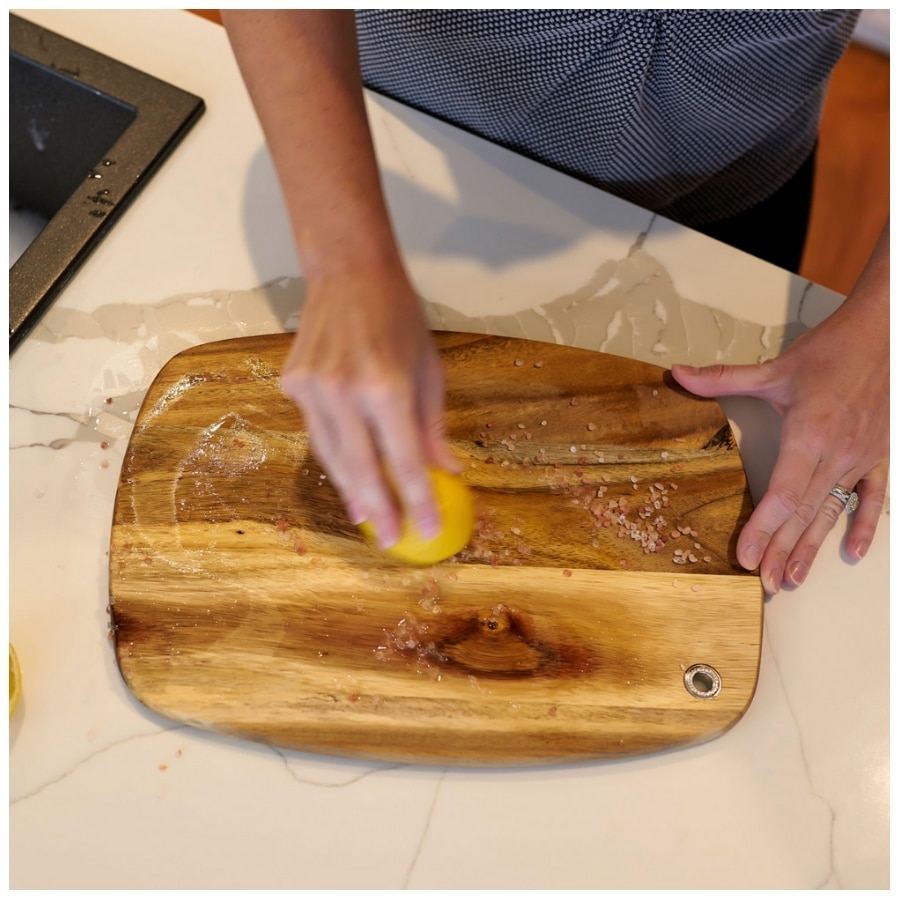 There is a simple hack to clean them and get rid of stains and odors. Place coarse salt over the board and rub it with half a lemon. The combination acts as exfoliant and disinfectant.
Pool Noodle Upcycle
What can you do with all those pool noodles that are leftover from the summer? Well, it turns out that they can be upcycled! Do you tend to lose pieces of clothing down the side of your washing machine?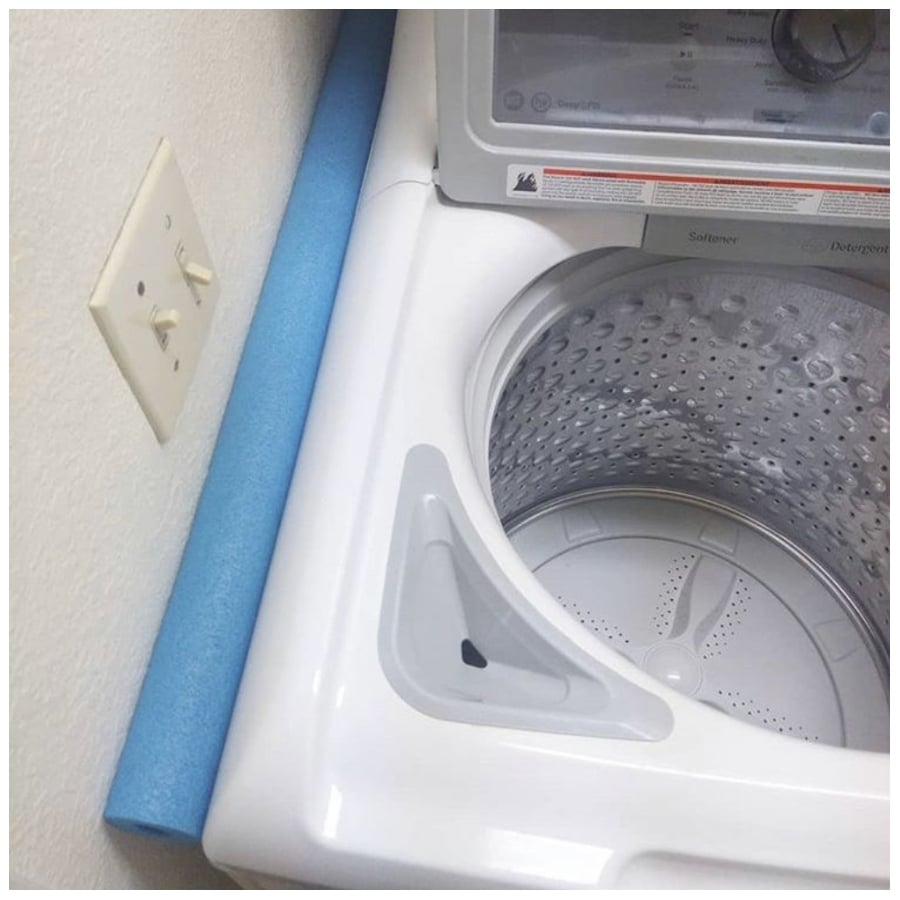 Place a pool noodle in the gap between the washing machine and the wall, it will create a barrier so nothing falls down that nook. You can rest assured that you'll never lose a sock again!
Tin Can Planter
Many people have taken up new hobbies during 2020 since we now spend a lot of time at home. Gardening has been popular among these activities. Tending to houseplants and watching them grow is relaxing and it gives a sense of accomplishment.
Here's a hack for the people who garden. Stack empty soda cans at the bottom of your planter before adding the soil, the air in the cans will help keep the soil moist.
Baking Soda Cleaner
Baking soda is an incredibly versatile household product, it can be used for cooking and baking as well as for cleaning the house. A lot of people have incorporated baking soda as part of their basic cleaning routine.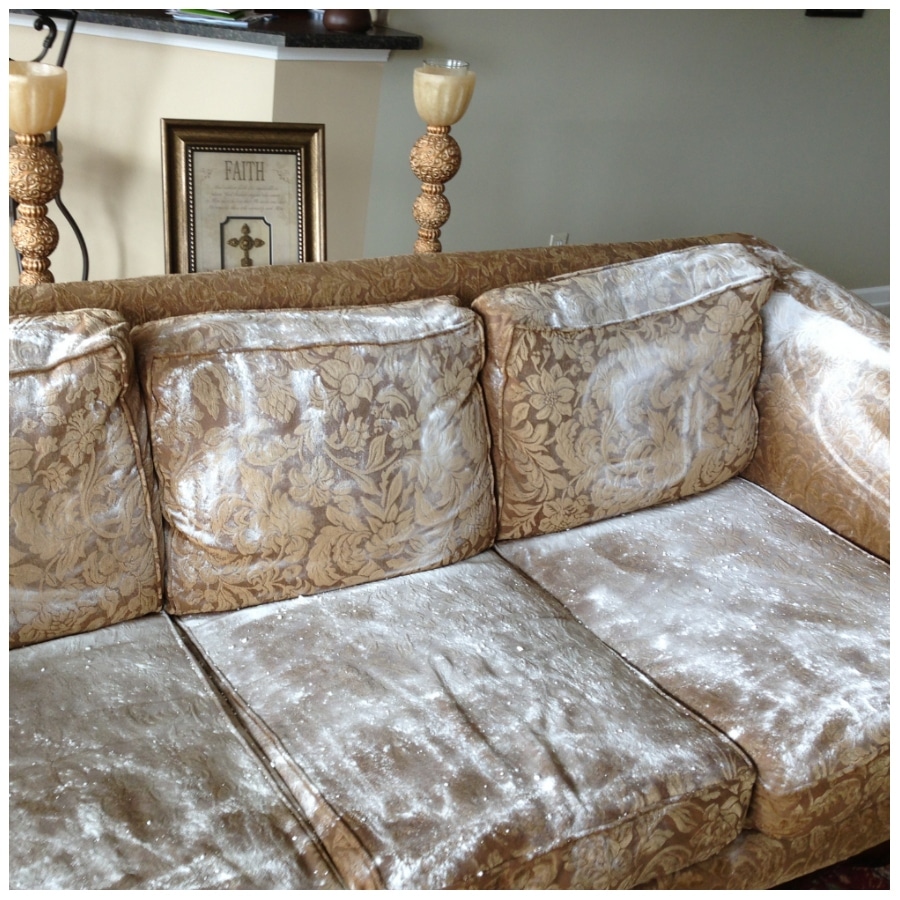 For instance, you can sprinkle baking soda over the cushions of your sofa, leave it overnight and then vacuum it. It gets rid of unwanted odours from the fabric of the sofa, leaving it freshly clean.
Stop Creaky Stairs
Creaky wooden stairs can be annoying. With the years and constant use, the wood of the stairs expands and contracts, slightly changing shape. It also gets cracked and scratched gathering dirt.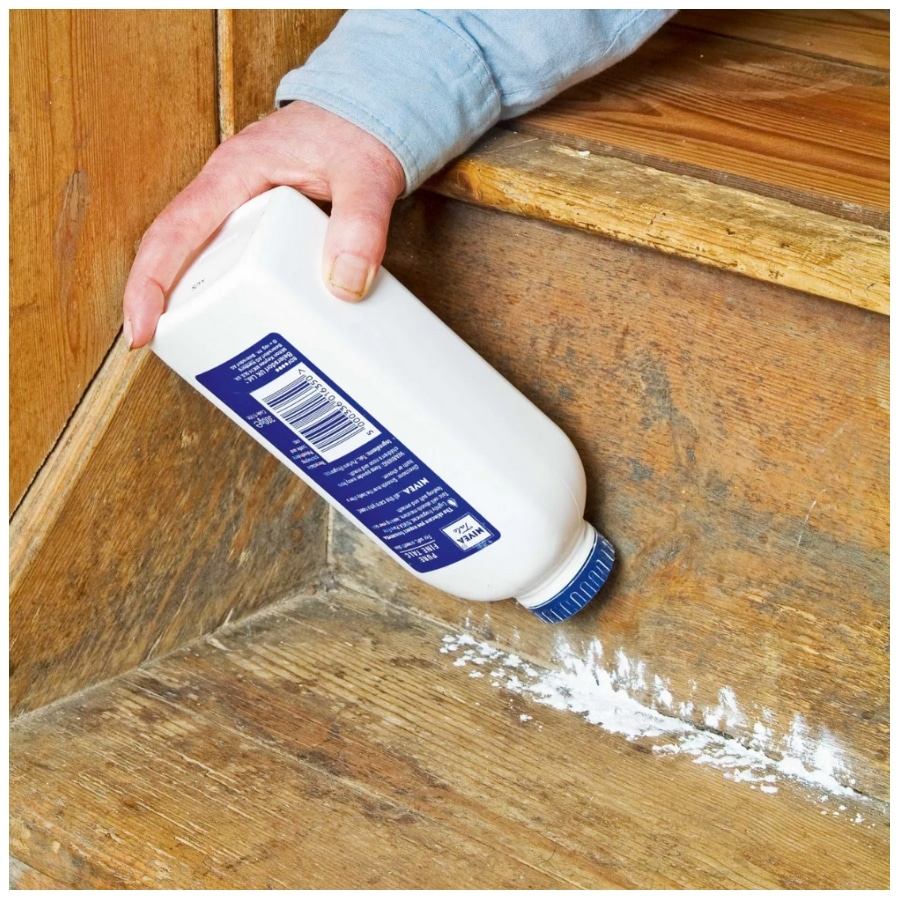 Take some regular talcum powder and sprinkle a generous layer of it on the wood. Then gently rub it in with your hand for a while and dust off the excess. It will pack up the creases and it won't make creaky sounds anymore.
Hard Water Lemon Cleaner
Getting rid of the build-up from the hard water from faucets and showerheads can sometimes require harsh chemicals or a plumber to solve. But we bring you a trick to get rid of it without having to do any of that.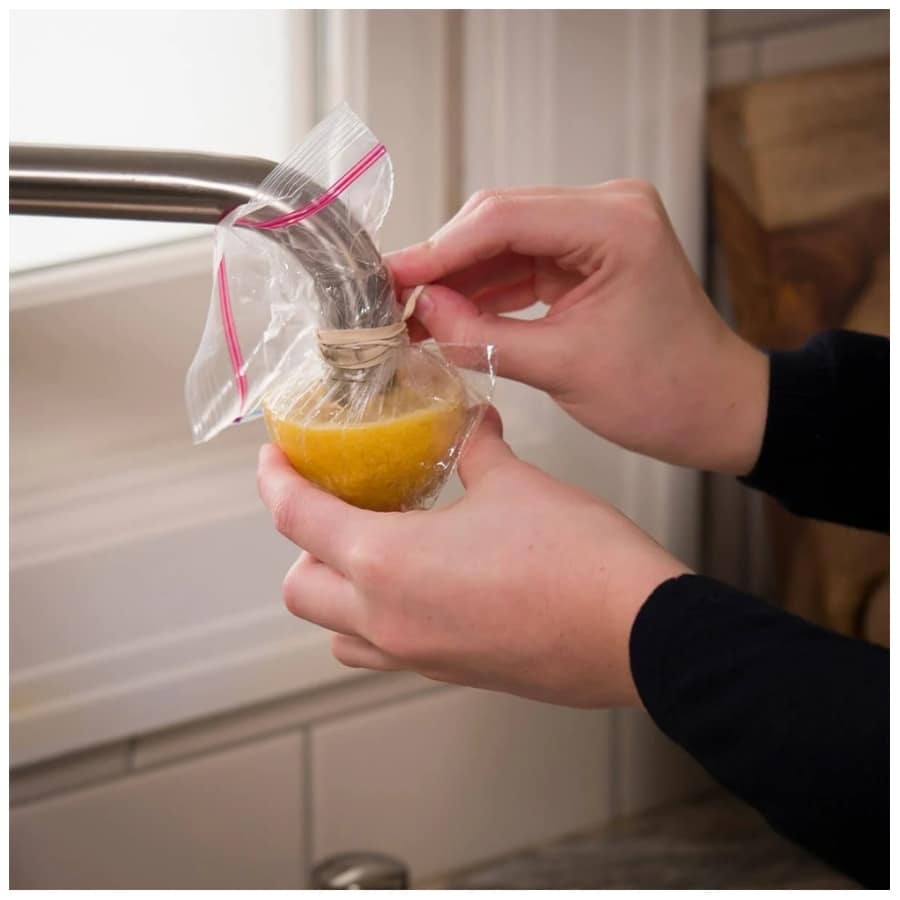 Place one half of a fresh lemon on the mouth of the faucet, wrap it with a plastic bag with the rubber band. After a few hours the citric acid will dissolve the build-up.
Command Hooks for Garbage Bags
Taking out the trash is everyone's least favorite house chore, there is always a chance of the bag being loosely tied and the contents coming out. But there is a simple hack to make changing garbage bags less difficult.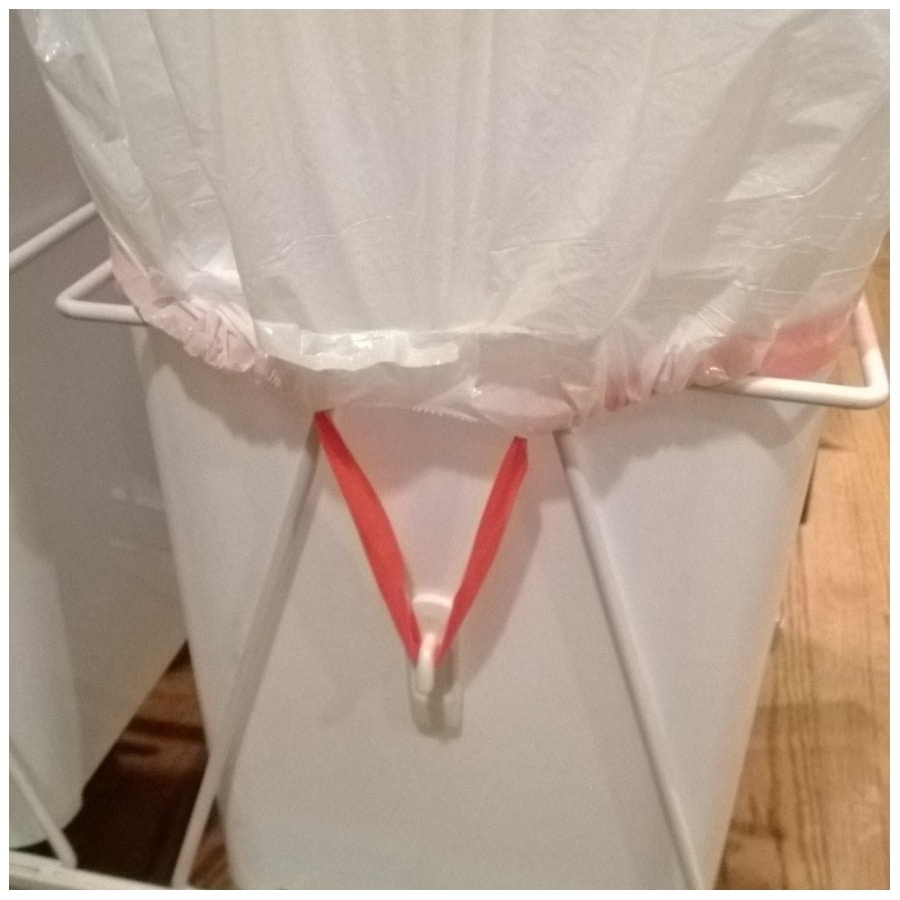 Place a command hook on each side of the garbage can so you can hook the garbage bag properly. This will make the task of removing and tying the knots of the bags a lot easier.
Using Pennies as Shims
Is your toilet a bit unstable? There is a hack to quickly fix this and avoid calling a plumber and spend a fortune on a simple repair. If you don't happen to have any shims at the house, you can go ahead and use pennies!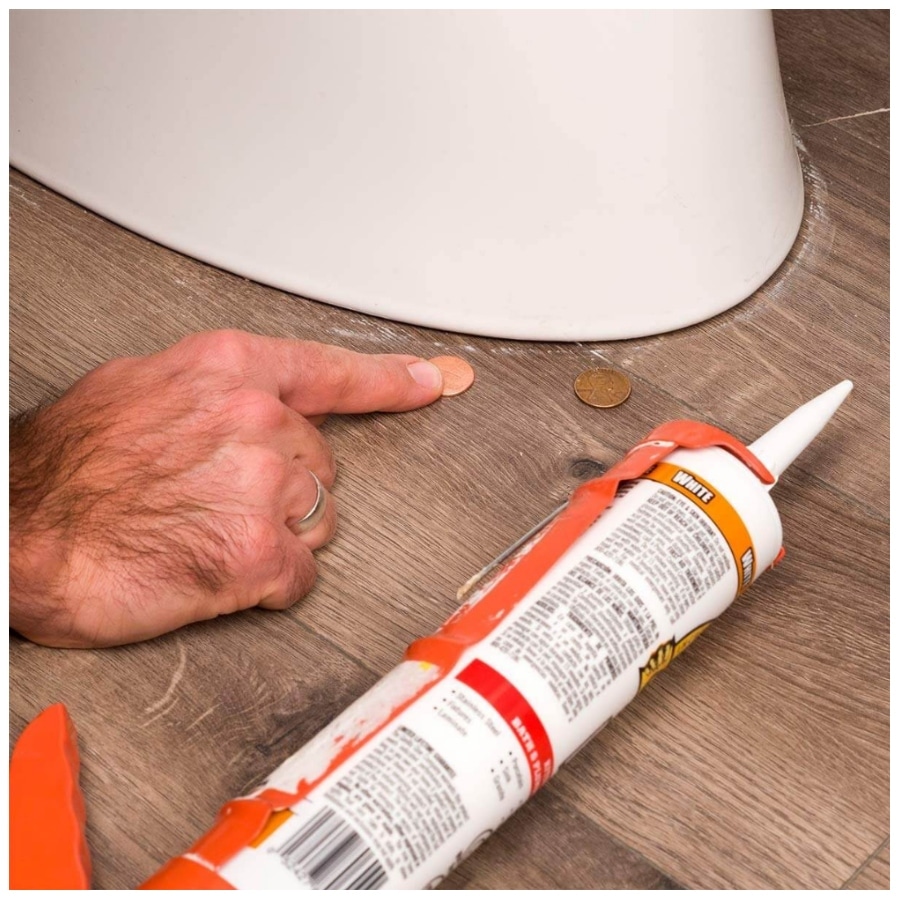 Place as many pennies as you need underneath the foot of the toilet and then secure it with a silicon gut to the floor. Once dry, it's safe to use.
Olive Oil on Hinges
If you have rusty door or cupboard hinges around the house that cause you trouble, then you will love this hack. Instead of buying expensive oils or calling a repairman to fix the hinges, you can do it yourself with a little bit of olive oil.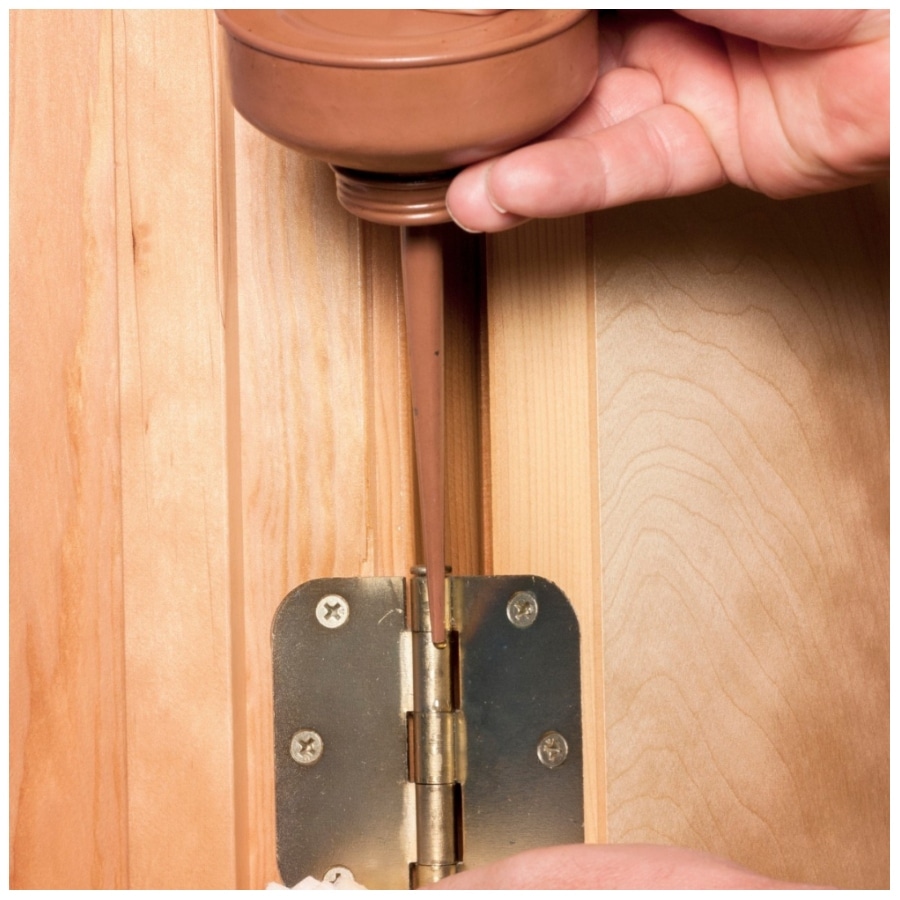 Lubricate the problematic hinges with a couple of drops of olive oil and wipe off the excess with paper tissue. It will now go on smoothly and without creaks.
Soda Tabs as Picture Hooks
Soda can tabs are one of those things that come in handy when you least expect it, so it's always good to save a few in the kitchen drawer. For instance, you can fix an old picture frame with a screw and a can tab.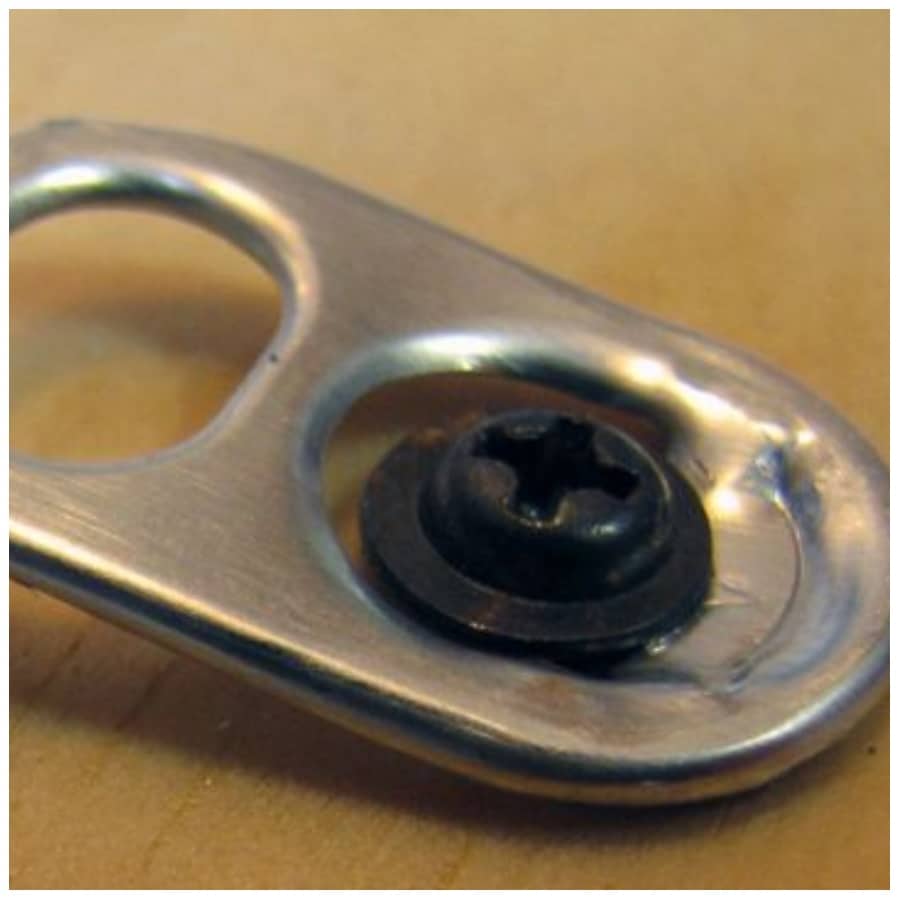 Simply drill the screw into the bottom half of the tab and use the top half of the tab to hango it from any hook or nail to the wall.
Liquid Electrical Tape on Exposed Wires
Have you noticed that your phone charger has become frayed and exposed? To avoid an accident while you are charging your phone, we recommend you fix it with some liquid electrical tape. You can get it at your local hardware store for little money.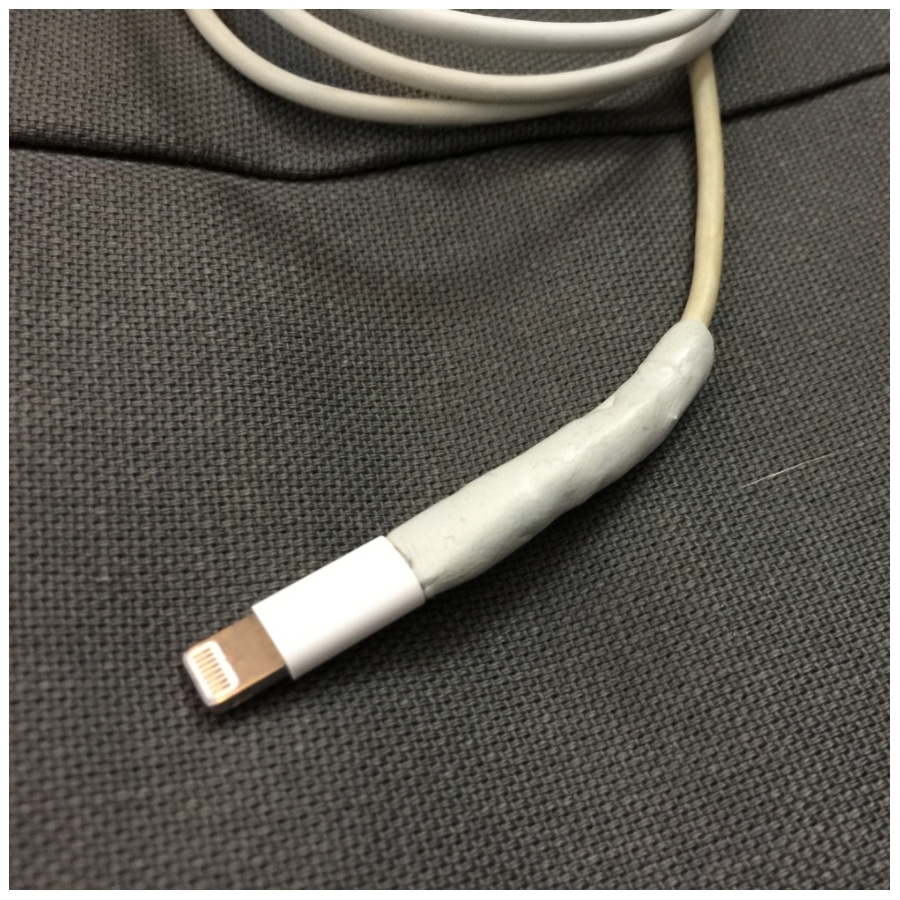 Wrap up the exposed wires as shown in the picture, once it dries it will keep together nicely and extend the lifespan of your changer. Plus, it is not inconveniently sticky.
Filling Nail Holes with Crayon
Here's a little trick for people who are renting and don't want to lose their deposit. Once you unhang all of your pictures and frames from the wall, what do you do with the screw holes?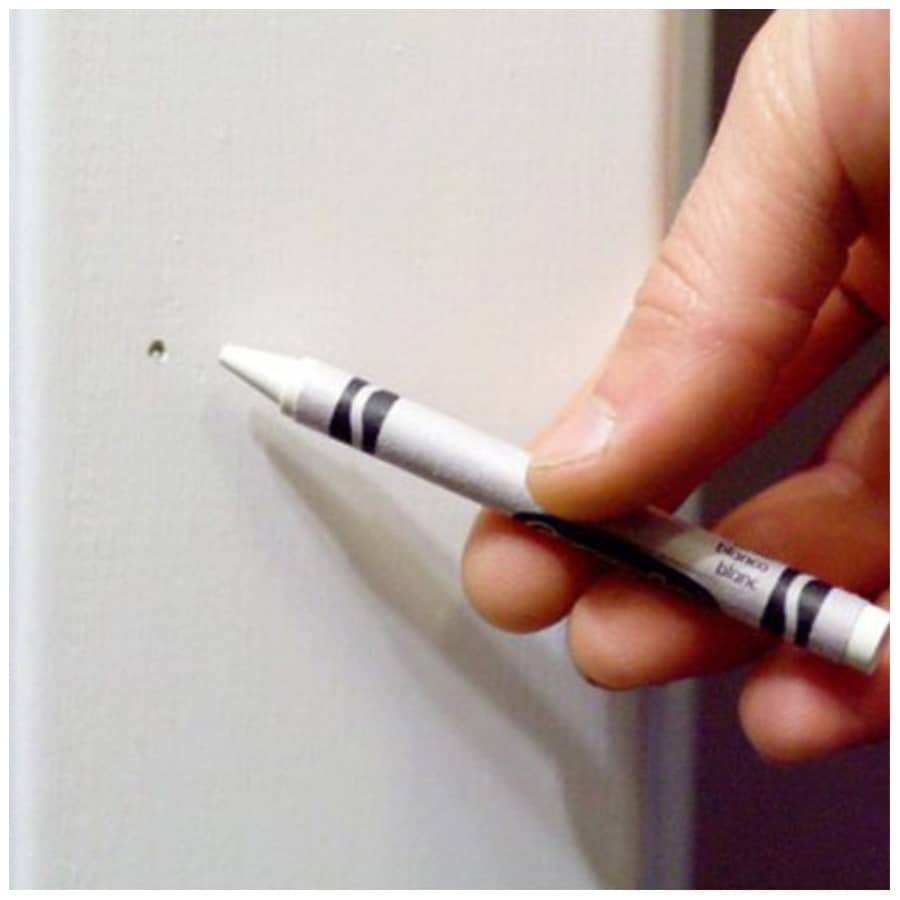 Instead of going the extra mile of buying filler and paint, simply grab a crayon that is closest in color. Color in the hole, then rub it with your fingers until smooth. The wall will look good as new!
Glue Grip on Carpets
Rugs can be the perfect accessory to tie up the look of a room. But sometimes they can be a bit treacherous since they don't always grip to the floor and can cause you to slip and have an accident.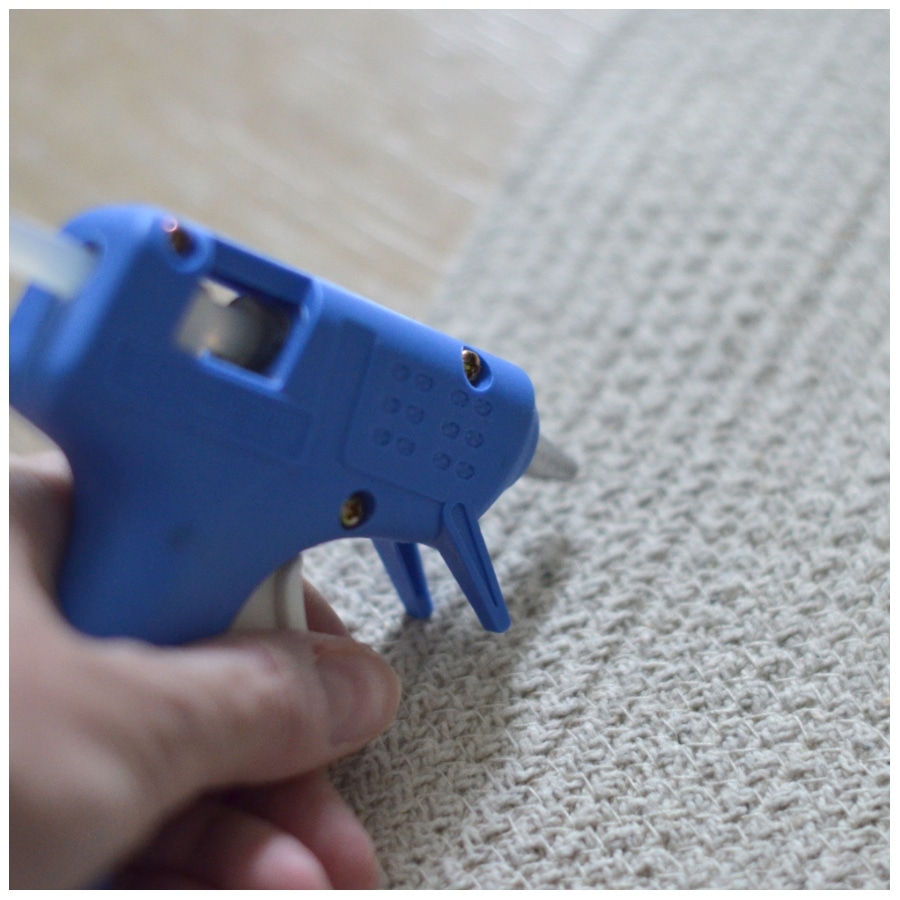 To avoid this, turn the rug upside down, take out your hot glue gun and make straight lines or various squiggles. The dry silicone glue will act as a grip, making it a non-slip rug!
DIY Washing Machine Cleaner
Washing machines need to be cleaned on a regular basis if you wish to extend its lifespan. With time and use, dirt, hair and grease starts collecting inside the drum and pipes. This can lead to clogs and permanent damage.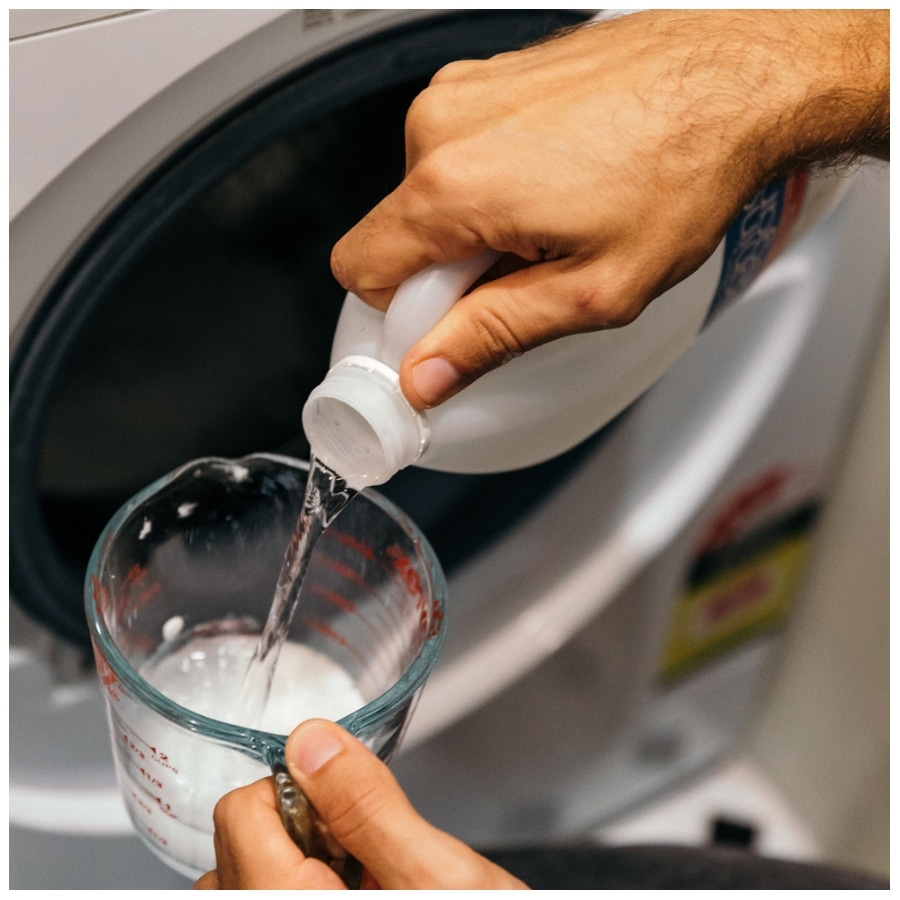 There is an easy recipe that can thoroughly clean your machine without harsh chemicals. In an empty machine, run a hot water cycle with two cups of baking soda and two cups of white vinegar.
Using Graphite in Locks
Key locks can become rusty and you run the risk of not being able to get the key out. To prevent this, simply take a pencil with a sharpened tip and rub it inside the keyhole. The graphite from the pencil will lubricate the lock.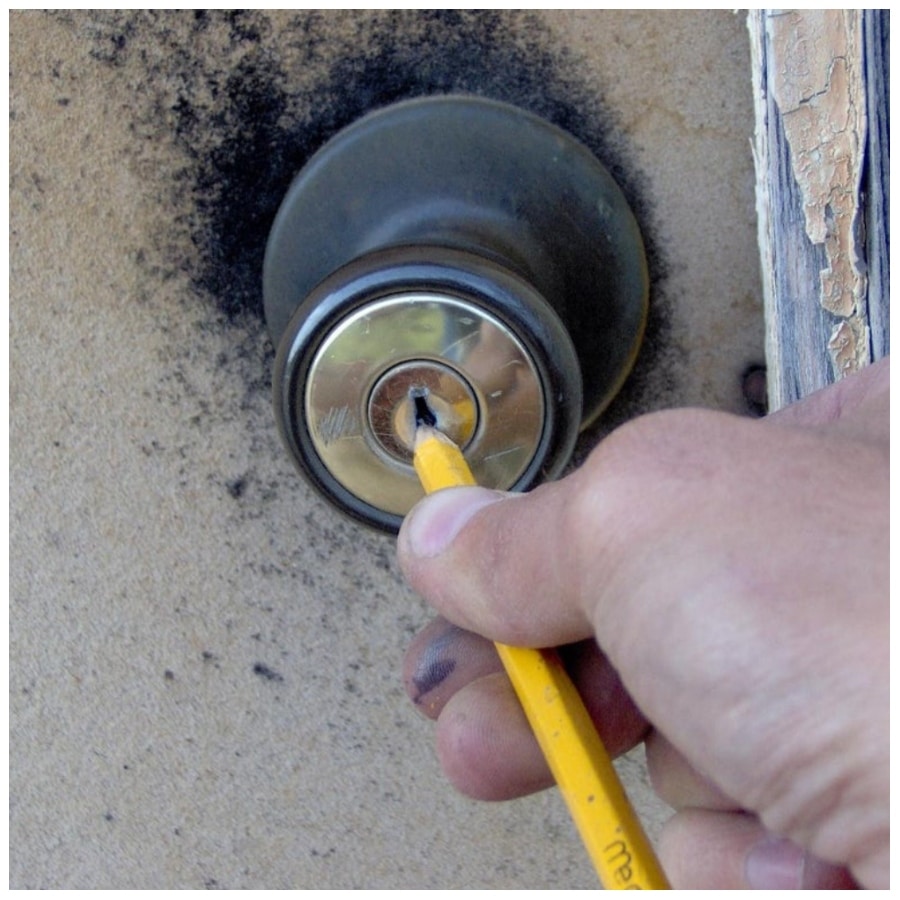 If you use oils, there is a chance of potential clogging. Maintaining a lubricated lock helps you avoid accidents that could require a locksmith to get the broken key out.
Vegetable Peeler Household Tool
Vegetable peelers are incredibly useful in the kitchen, but did you know they can become excellent household tools for other activities? They can come in very handy if you don't have a screwdriver around the house that fits the screws you are using.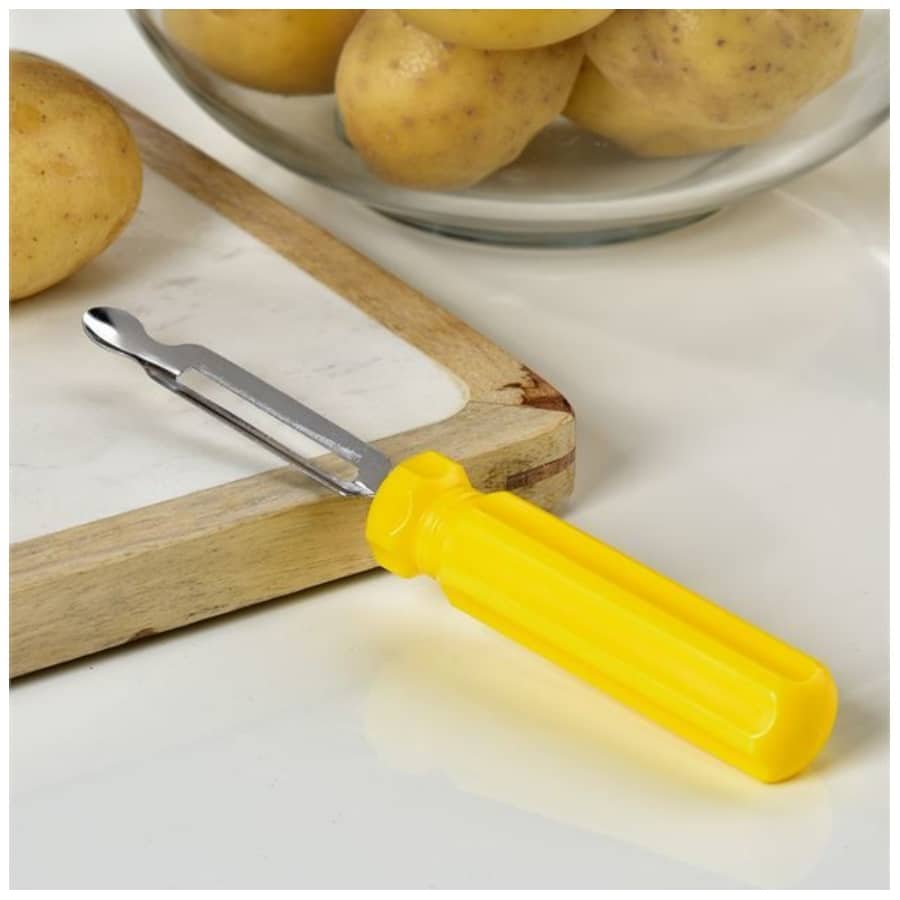 Use the tip of the vegetable peeler as a screwdriver for smaller screws. You'll be able to properly secure whatever you need to without having to pop into your local hardware store.
Scuffed Floors
Take some tennis balls, make a hole in them and stick them at the end of mops or broom handles. This DIY trick will allow you to remove scuff marks from shoes from the floor.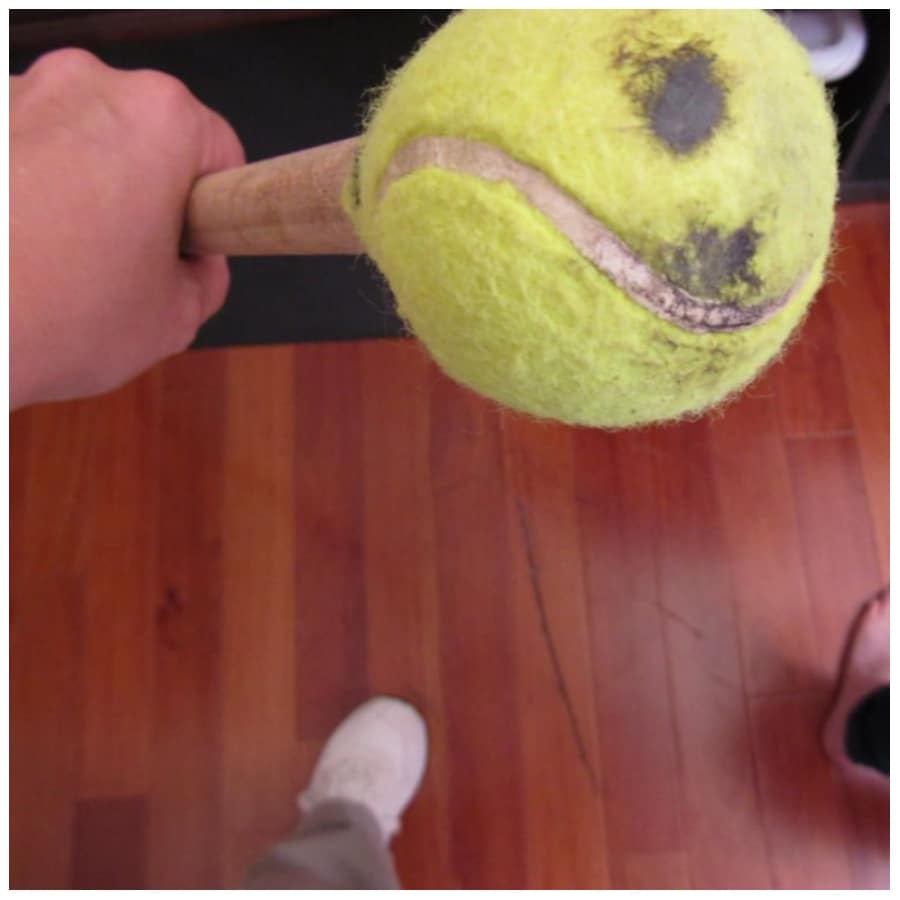 The material of the tennis ball will pick up any rubber that is left on the ground. It's also soft enough to not leave scratches.
Cleaning Screws in Vinegar
To get rid of the rust build-up on screws, we bring you a simple hack. Take a glass jar and fill it with white vinegar.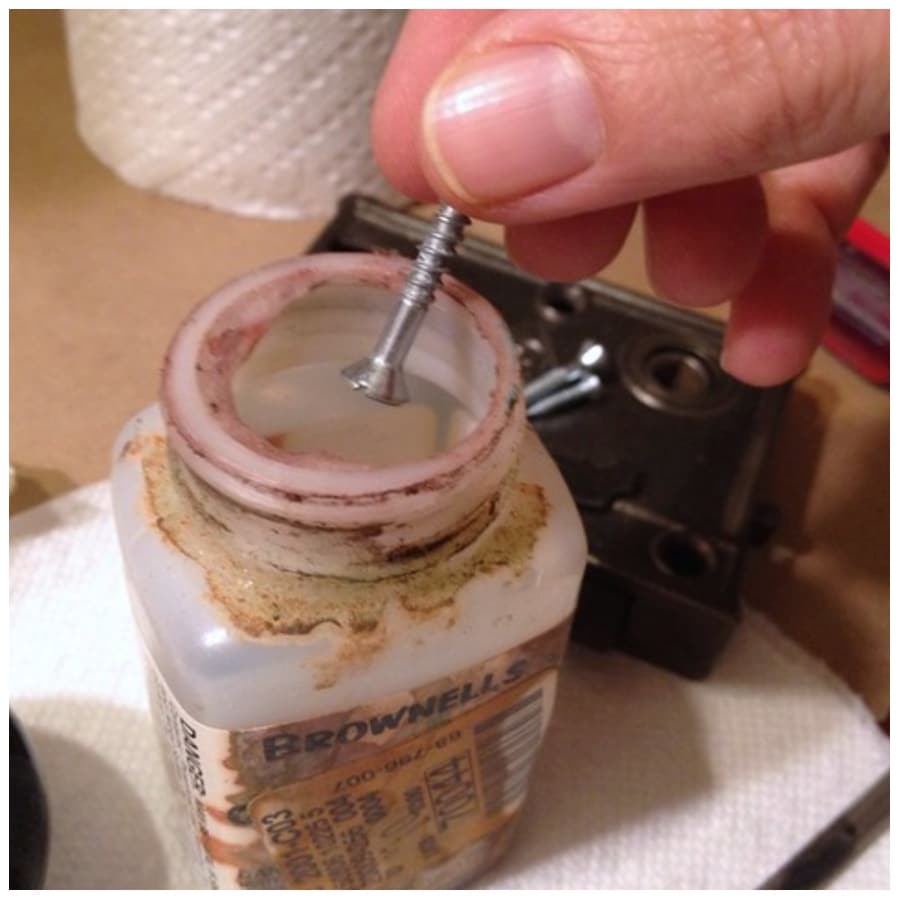 Submerge the rusty screws in the liquid and leave it for 24 hours with the lid on. Every couple of hours give it a good shake to accelerate the process of loosening up the rust.
Making a Malleable Plastic
If you mix baking soda and superglue, the result will be a plastic-like substance that can come in handy for certain DIY projects such as plugging holes and sealing gaps.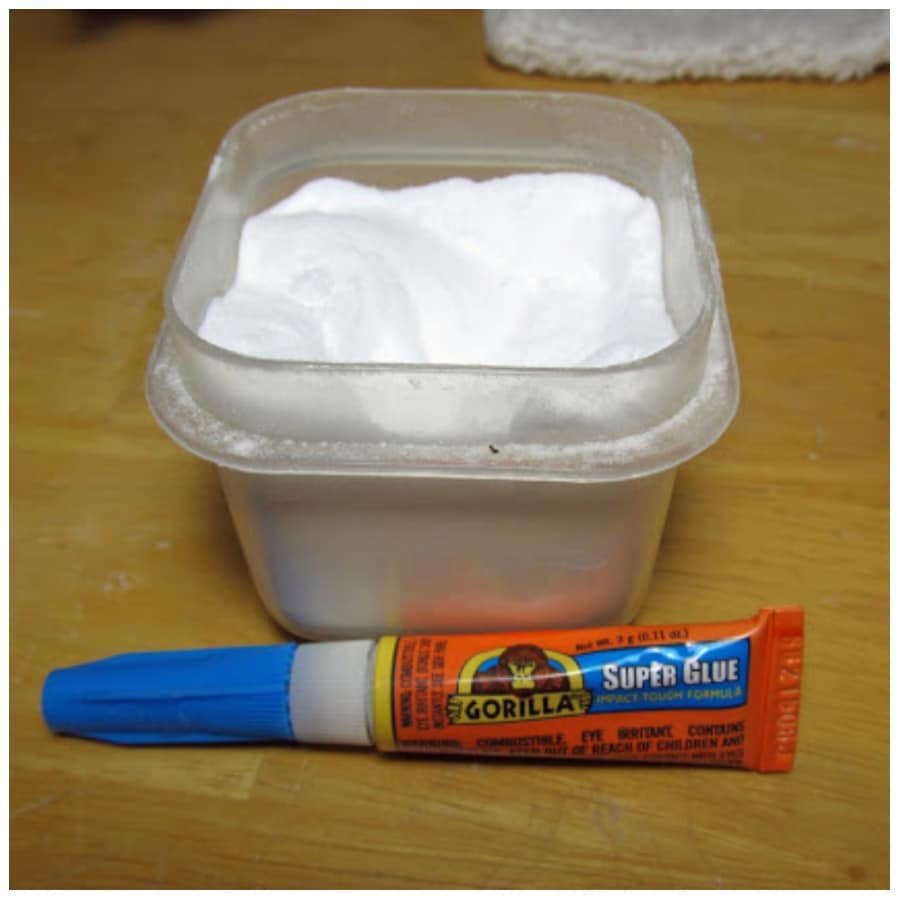 This unusual combination has incredibly high durability. Just put a small dab of superglue, add baking soda to it and with a cloth press on the surface until it hardens.
Unsticking Drawers With Wax
Wooden drawers can start warping with the years and use, and become stuck when you try to open or close them. But if you rub the runners of the drawers with a little bit of candle wax or even soap, it'll lubricate them nicely to run smooth.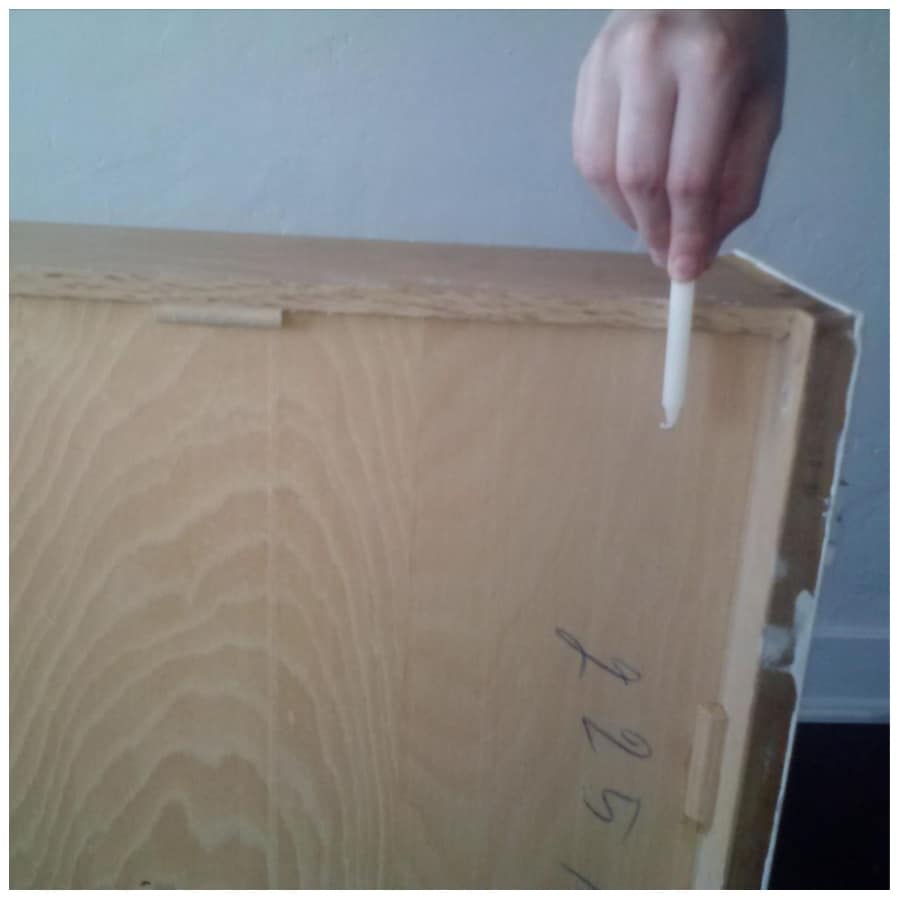 This will extend the lifespan of your furniture a couple of more years.
Cat Litter for Oil Spills
Oil spills on the garage are quite tricky to clean. If you go at it with a mop, the oil gets absorbed by the threads and it ends up further spreading it across the floor.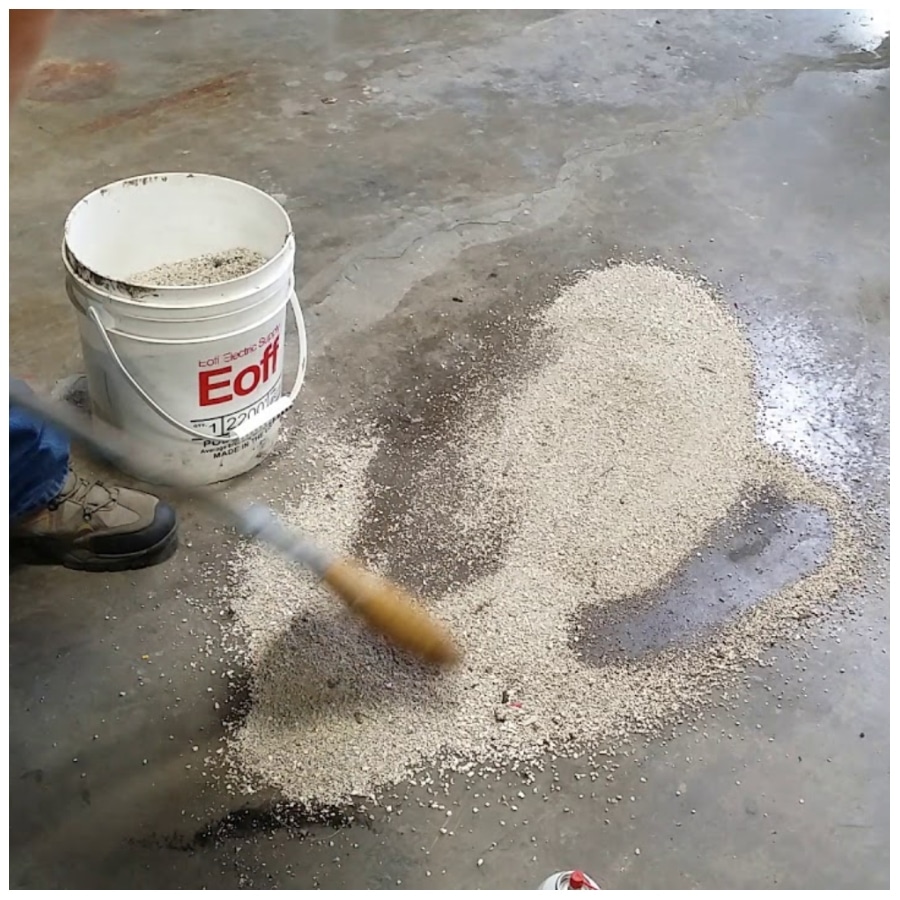 However, there is a household product that works wonders in these situations, that is cat litter. Cat litter will absorb and encapsulate the oil completely.
Kool-Aid Unblocker
Kool-Aid is not only a yummy drink but also it can be used as a toilet cleaner. Costing only about 25 cents, it's also the cheapest cleaning product out there!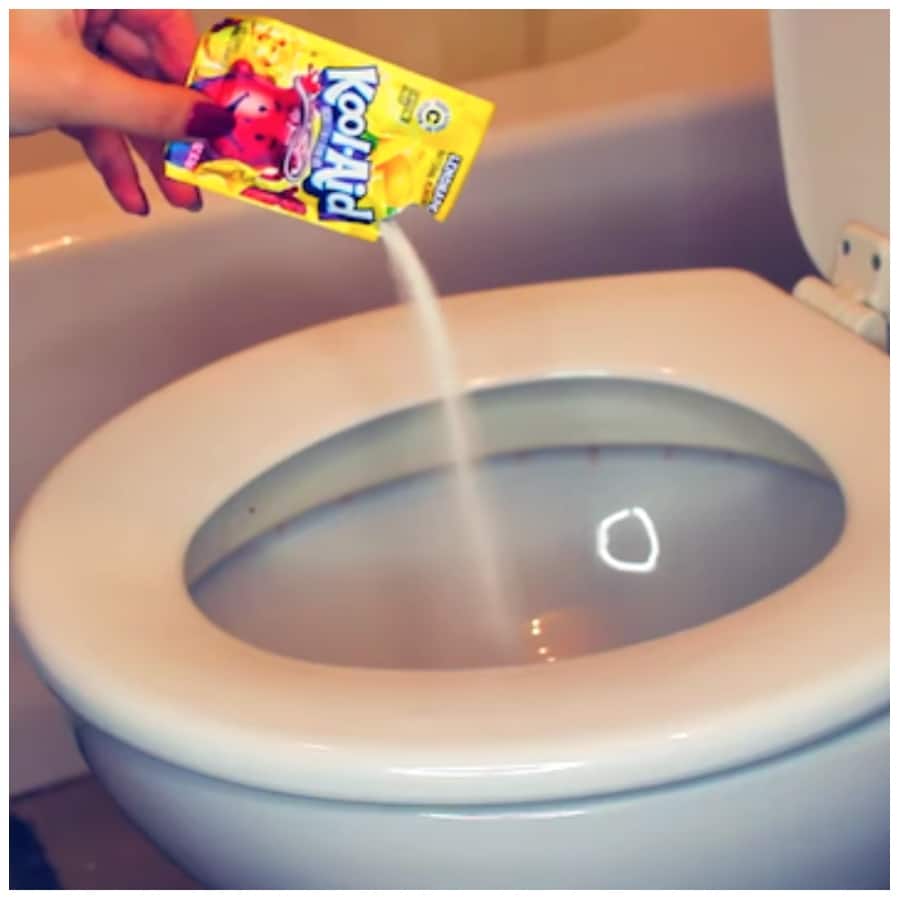 To get rid of hard water stains on the bowl of the toilet, simply sprinkle the Kool-Aid and do some scrubbing. Flush the toilet and watch the unwanted stains disappear.
Using Elastic Bands and Screws
Screws can be stubborn to screw out, even though you have put lubricants to loosen it up. If you find yourself in such a situation, take a simple rubber band and place it on the surface of the screw.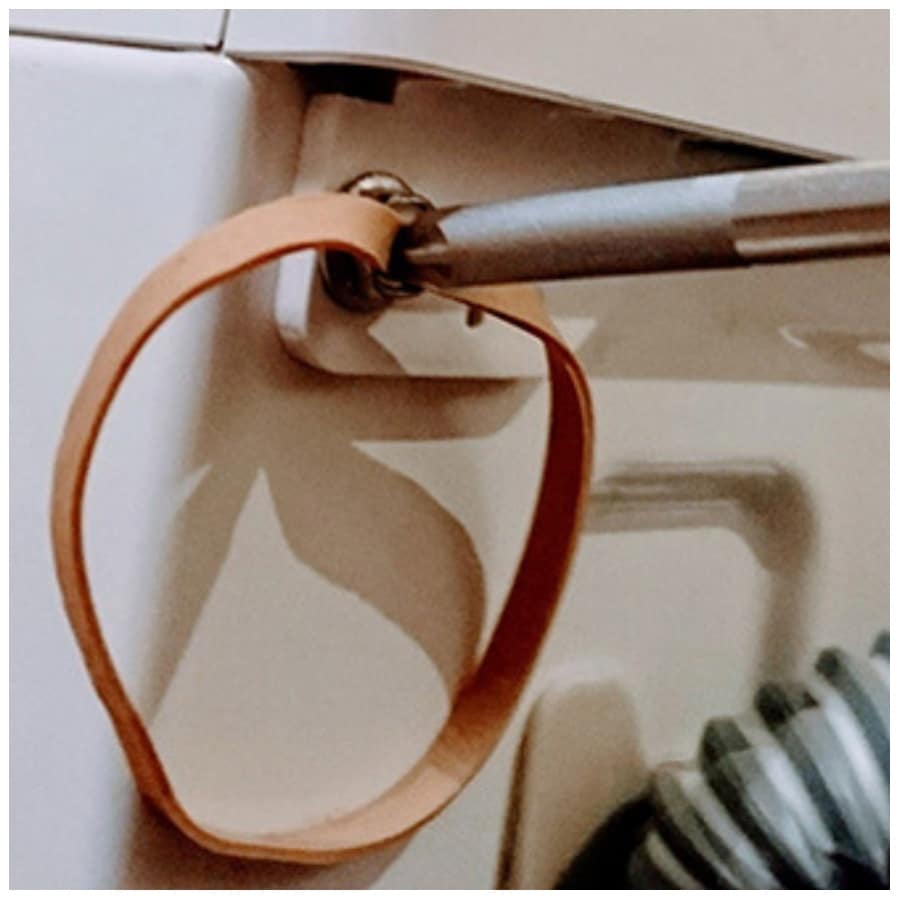 The rubber will give the screwdriver more grip and it will allow you to unscrew it without using so much force.
Fast Flushing Toilet
Do you happen to have low water pressure in your bathroom? Does it take more than one flush of the toilet to get the job done?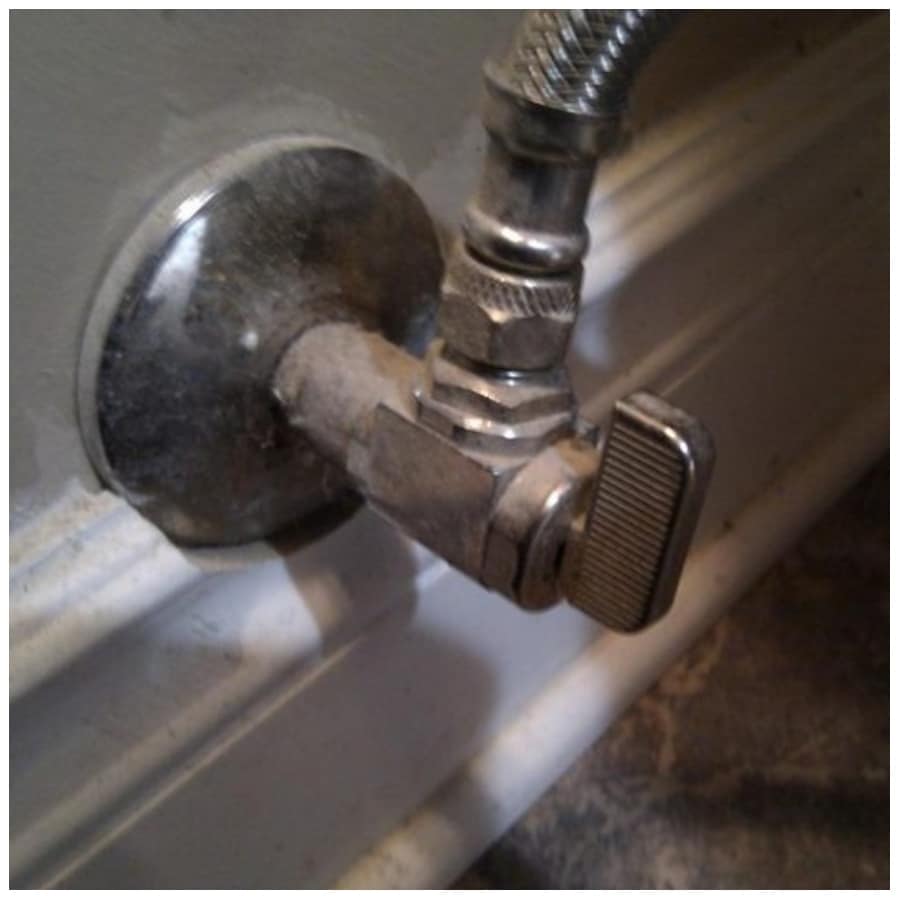 Find the water valve behind the toilet bowl and make sure you turn it counterclockwise until it's fully "on". This will give you more flow of water and allow the tank to refill quickly.
Reopening Sealed Windows
When people in a hurry don't wait long enough for the paint of the windows to dry, it'll get sealed to the window frame making it impossible to open.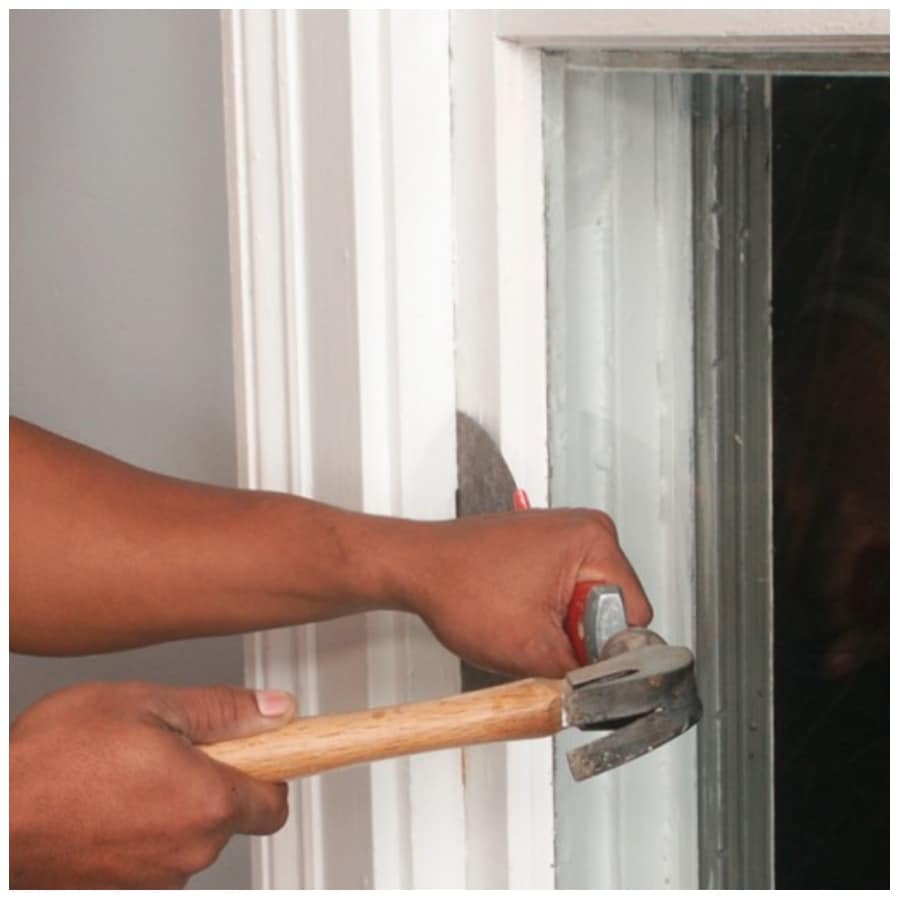 Take a chisel and place it between the window and the frame where it's stuck. Softly tap the chisel with a hammer until you get rid of the dry paint clog.
Repairing Skirting Boards
To keep your skirting boards looking as good as new, fill in the nail holes or scuffs from furniture bumping into it. Go to the hardware store and get wood putty. Use a small amount to fill in the holes and cover the scuffs.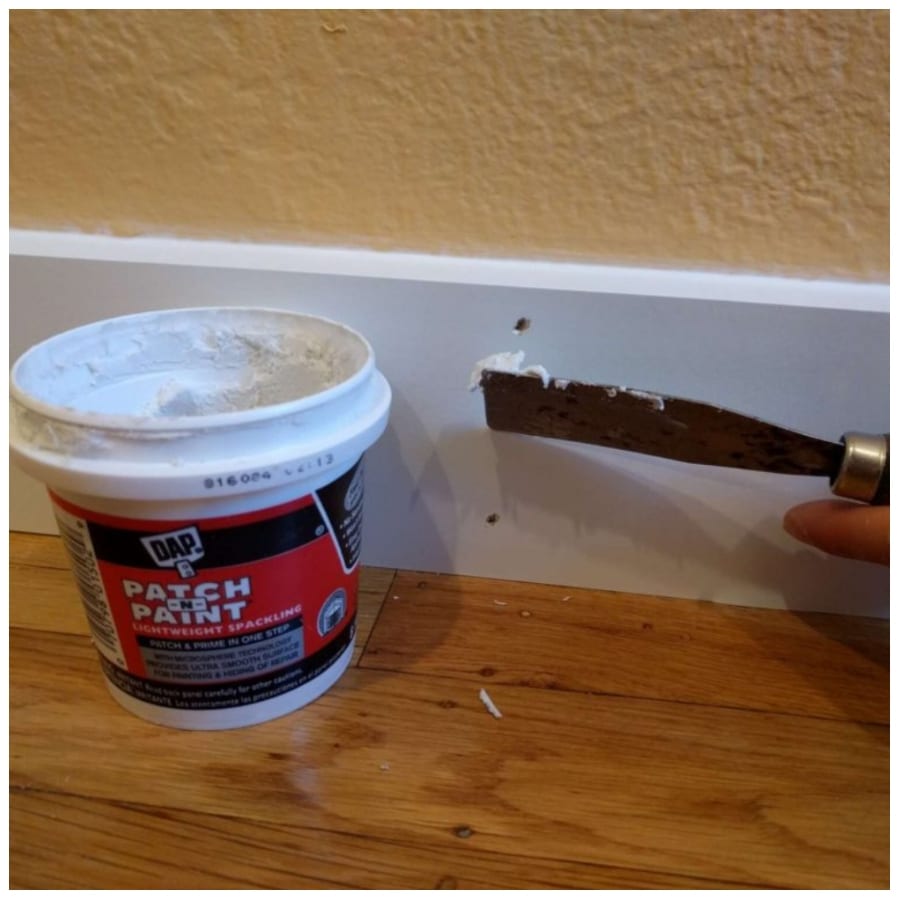 This will avoid you the hassle of having to fix and repaint the entire skirting board.
Felt Stickers on Furniture
There is a simple and cheap solution to prevent scratch marks caused by the pulling in and out of the chairs. Get from the hardware store some felt stickers and place them at the bottom of the chair legs.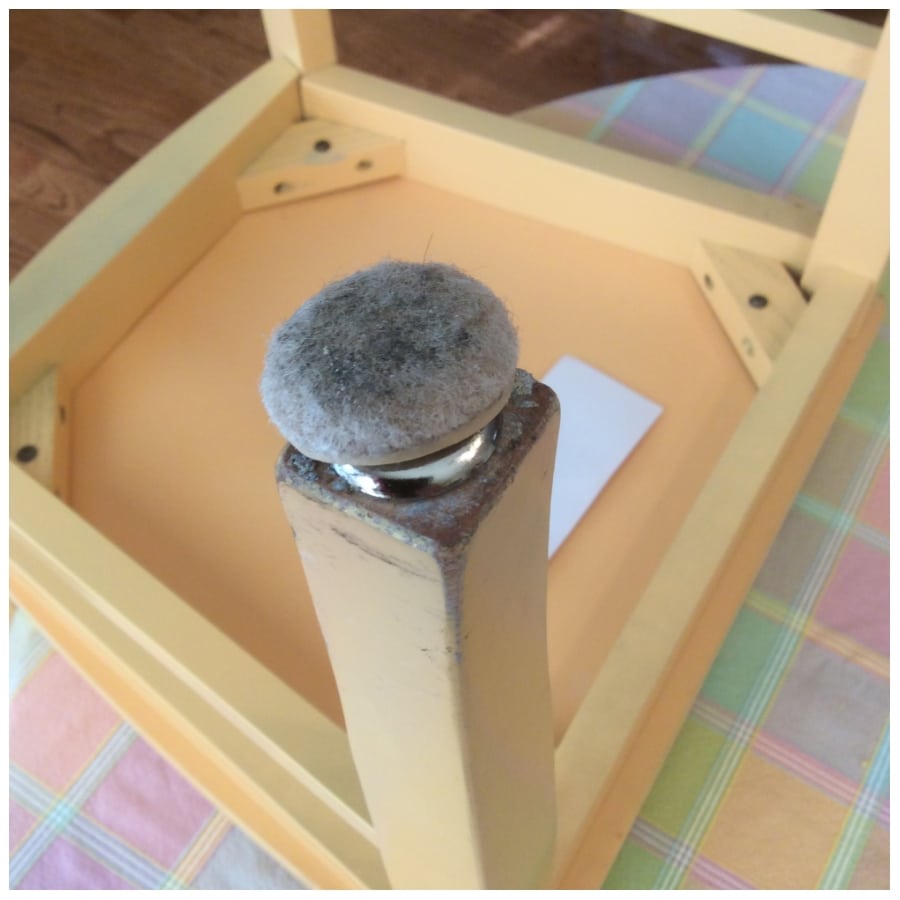 It will considerably reduce the sound of the dragging of the chairs. Change them every couple of months for best results.
Fixing Dents in Wooden Floors
Remove dents on wood with a bit of water and an iron. Clean the area of all dirt where the dent is, then wet it with a few drops of cold water.
Place a moist towel over it, turn the iron on and slowly go over the towel in a circular motion. Your wooden floor will look good as new!
Cleaning Grout to Perfection
Instead of going to the store to buy expensive grout cleaners, you can make a homemade grout cleaner with a few household products. Mix baking soda with water making a paste. Grab an old toothbrush and scrub the grout with the paste.
Then spray white vinegar and let it bubble for a while. Rinse and they grout will be gone.
Removing Water Stains
To remove those unpleasant water stains on the ceiling, we bring you a recipe to act as a cleaner before you paint over it. Mix one cup of bleach and three cups of warm water in a bowl and gently apply on the stain.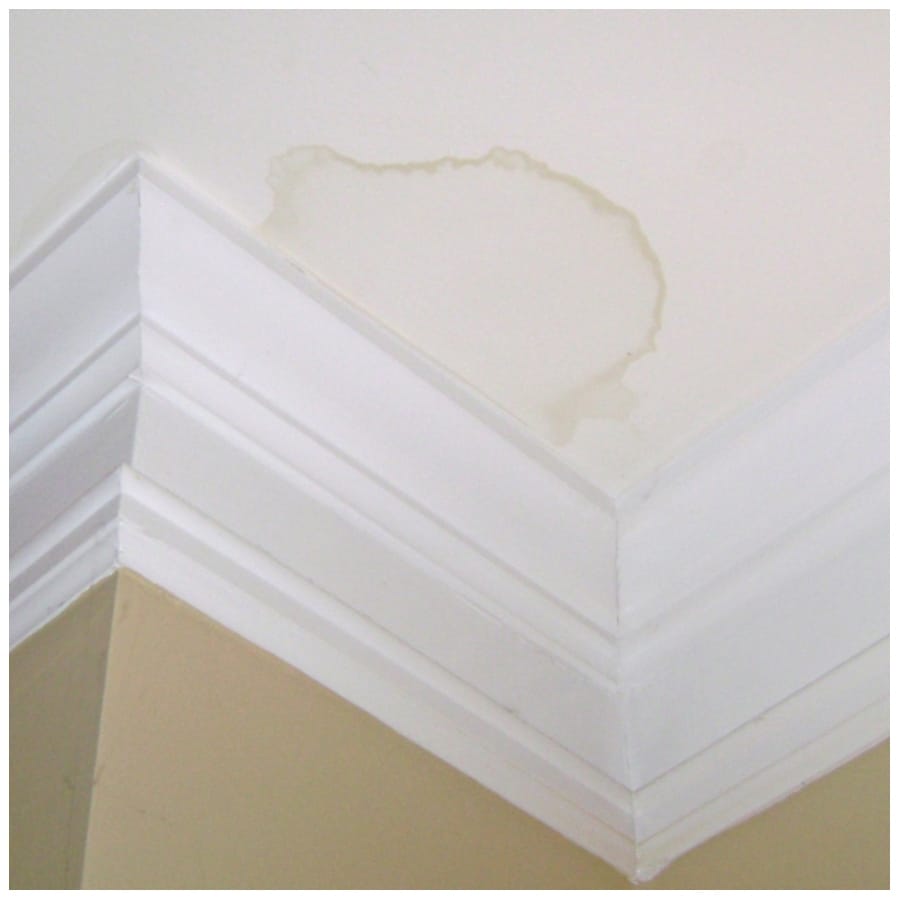 This mild homemade solvent will remove mildew, grease and dirt that prevents paint to properly stick.
Fixing Tear in Screen Door
The mesh screen of your door can get damaged over time. With this hack you'll be able to fix it in no time without having to replace it.
You can quickly mend all the small tears on the screen with a few drops of clear nail polish. Once it completely dries up, the polish will act as an invisible glue.
Keeping Your Home Warm
During the wintertime the heat bleeds out through the glass of the windows, making it hard to contain the warmth inside the house.
Cut a few squares of bubble wrap to fit your window shapes, wet the window frames with a bit of water and stick the bubble wrap against the window. This will help trap the heat from escaping.
Removing Crayons From the Walls
There is a quick way to remove crayon stains from when your children draw with crayons on the walls. No need to buy expensive products and scrub to no avail, you can simply use WD-40.
Spray some WD-40 directly onto the crayon markings, then leave it for a few minutes. Wipe with a dry rag, the wall is now stain-free!
Petroleum Jelly To Fix Hinges
Does your house sound like it's haunted with all those squeaky doors and windows? Simply put a dollop of petroleum jelly on the problematic hinges to lubricate them.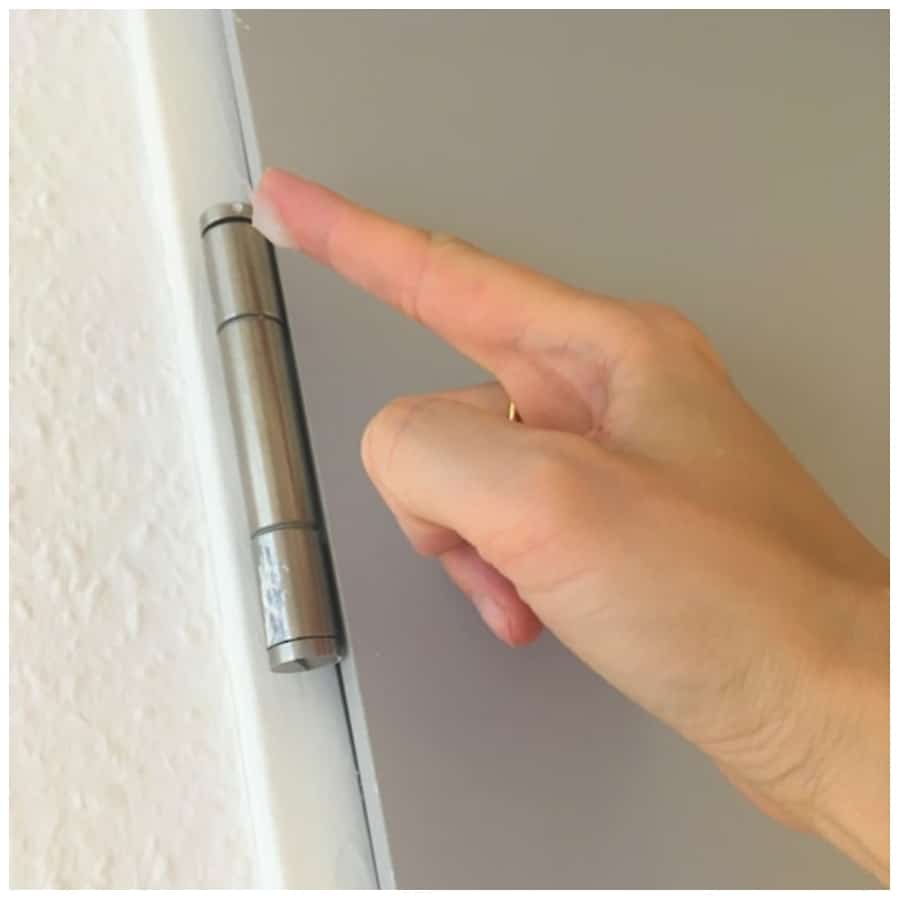 The petroleum jelly has a viscous texture that makes it stay in place, so it won't drip down making a mess. You'll now be able to enjoy the quiet in your house!
Magnets to Keep Cupboard Doors Shut
If you have rebellious cupboard doors that just won't close, here's a quick fix for you. No need to call a handyman to repair this small inconvenience and spend lots of money.
Get some heavy-duty magnets from a hardware store and stick them to the door. The power of the magnet will keep the cupboard tightly shut, making it baby-proof!
Removing Pet Hair With Squeegee
Removing dog or cat hair from our furniture is something we need to do more often than we would want to. Take a regular window squeegee and rub it against the fabric, the rubber at the edge of it will lift even the hair we cannot see.
You won't believe how much pet hair your couch is capable of holding.
A DIY Drain Unblocker
There's a way to unclog drains without using abrasive chemicals that could potentially damage the piping. Mix three cups of baking soda with some white vinegar and pour it down the drain.
Let it sit for about 10 full minutes and then pour boiling water down the drain to drag the now dissolved clog away. Repeat every couple of months.
Drain Extenders for Gutters
You must have noticed that your basement becomes flooded after heavy rains. Here's a quick hack to avoid this that you can do yourself without spending much money.
Install a downspout extender, so the rainwater contained in your gutters will drain further away from the house. With this hack, the flooding of your basement will be minimal or non existing.
Stop your Garbage from Smelling
With this simple trick you can get rid of the uncomfortable garbage smell. All you need is soak a slice of bread in vinegar and when it has absorbed, wrap it in a paper towel and place it in the bottom of the bin.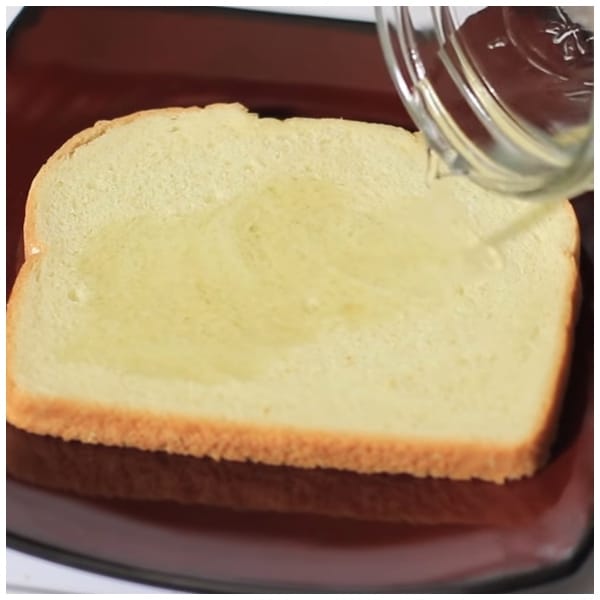 For best results, you can choose to leave it on for several hours before removing it.
Remove scratches with Toothpaste
If you thought that toothpaste would only serve to take care of your smile, you will be surprised to hear that you can use it to conceal small scratches on the screen of your smartphone or even on your car!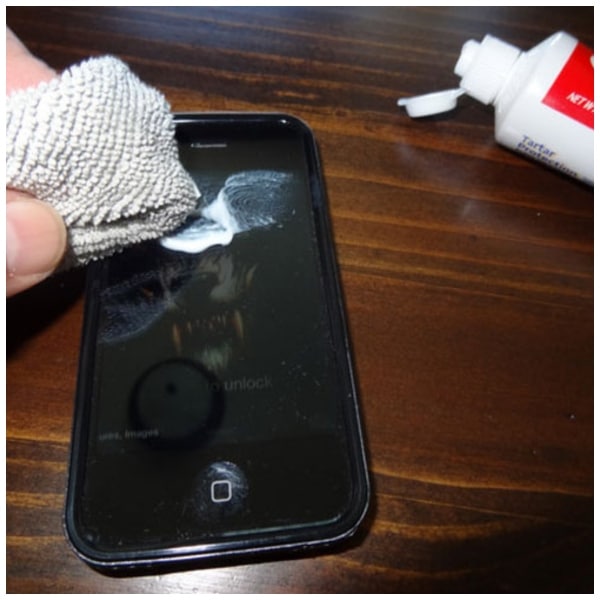 Take the paste and place it on a clean cloth, then rub it to the desired surface using circular motions.
Vaseline to Fix Hinges
Have you ever felt like your door hinges sound like you're in a horror movie? If the answer is yes, you should definitely try this method.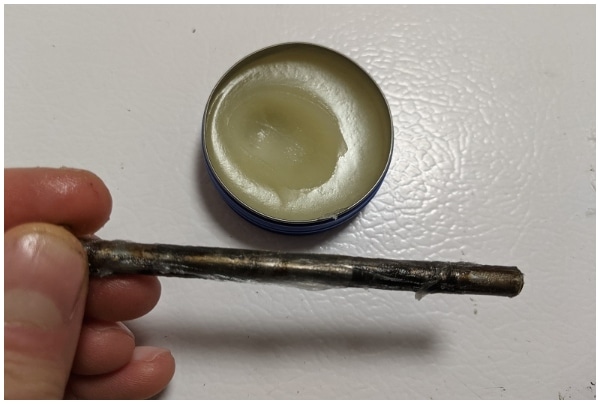 You will need to apply a little amount of petroleum jelly into your door hinges. Unlike other lubricants, Vaseline has a special texture that allows a better adherence, therefore preventing it from running off.
Dish Soap for unclogging
If you're looking for a quick solution to unclog your toilet, this trick will come in very handy.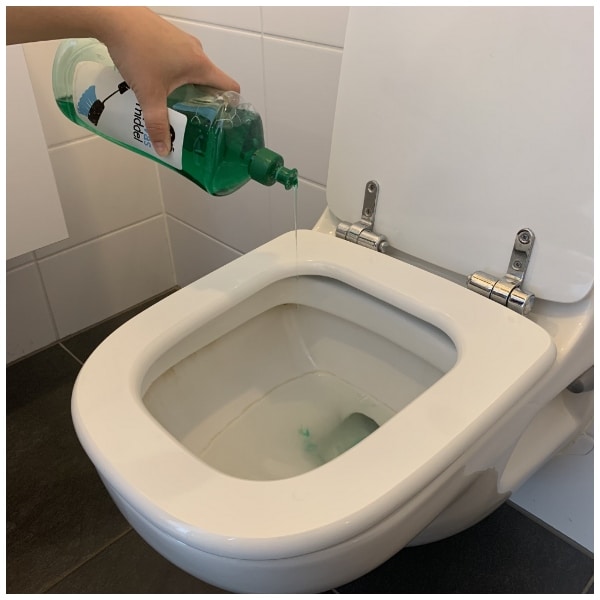 Prepare some dish soap and pour it in the toilet bowl, leave it there for about 15 minutes and after that shed some hot water to clear it out. This trick helps you unblock your drains in a simple and inexpensive way.
Taking off Ice from Windshield
During the winter season we frequently need to add a few minutes to remove any ice frost that gets fixed to the windshield.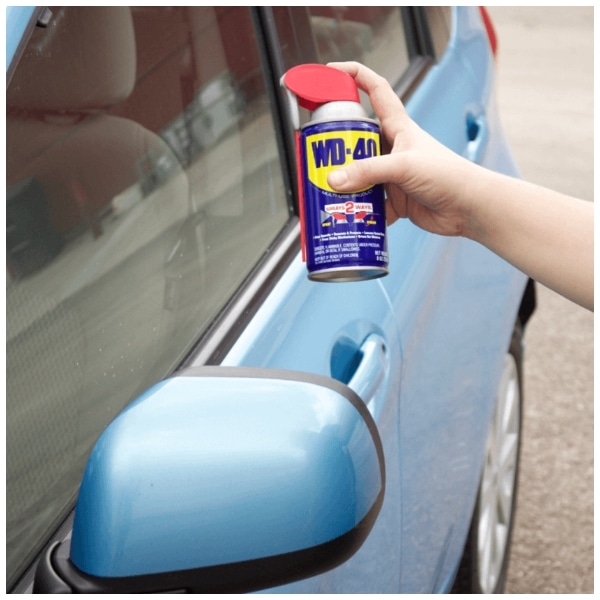 You can replace de-icer with some water displacing spray AKA WD-40. Spray your windshield with this product the night before and wait for the magic to happen. WD-40 will repel any snow or ice from sticking in.