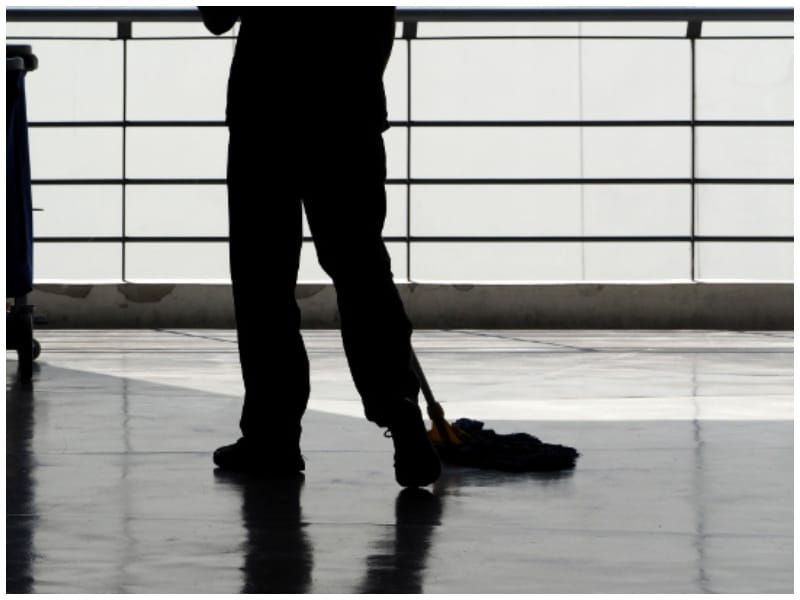 Many people have secrets from their pasts. Not everyone is eager to reminisce about the intricate details of their lives with others. William Crawford, also known as Bill, was an ordinary janitor at an American Air Force Academy. He kept his private life to himself until one day, everything changed when a cadet was reading about him and discovered that he was a trooper with a fascinating story.
An Inconspicuous Janitor
William "Bill" Crawford was a janitor at the US Air Force Academy in Colorado Springs. He was quiet and kept to himself while strolling around the squadron cleaning and picking up after 100 young cadets, generally only offering a passing greeting.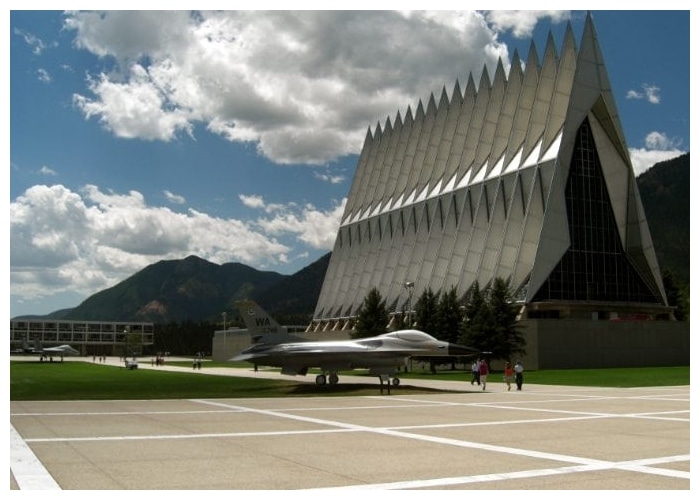 The old man dutifully did his job without anyone raising an eyebrow. Crawford blended in so well with the background that he appeared inconspicuous, yet he was hiding a shocking fact about his past.
Diligent and Discreet
The diligent janitor went about his work respectfully. His ability to keep the premises in pristine conditions allowed him to fade into the background of the busy academy without drawing any attention to himself.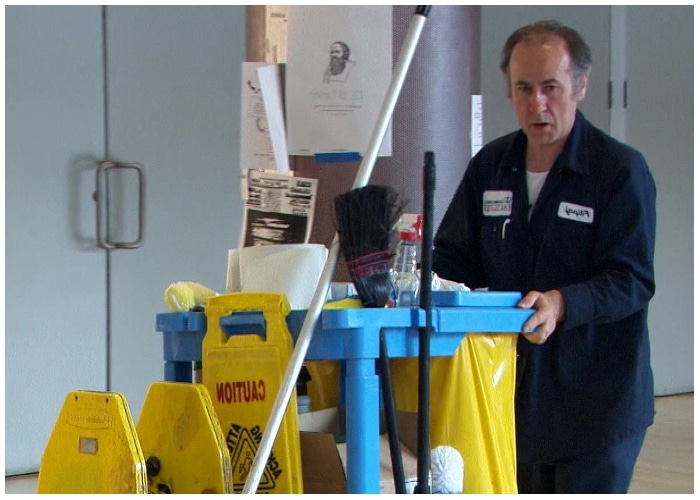 The cadets who paid little attention to him didn't know whose magnificent presence they were in. Mr. Crawford, as he was known by everyone else, kept his personal life private, but the secrets of his history weren't kept hidden for long.
An Enigmatic Presence
William Crawford was born in 1918 in Pueblo, Colorado, where he came back to retire after a lifelong career of traveling all over the world. He wanted to go back home and get a low-stress job he could do peacefully without attracting much attention.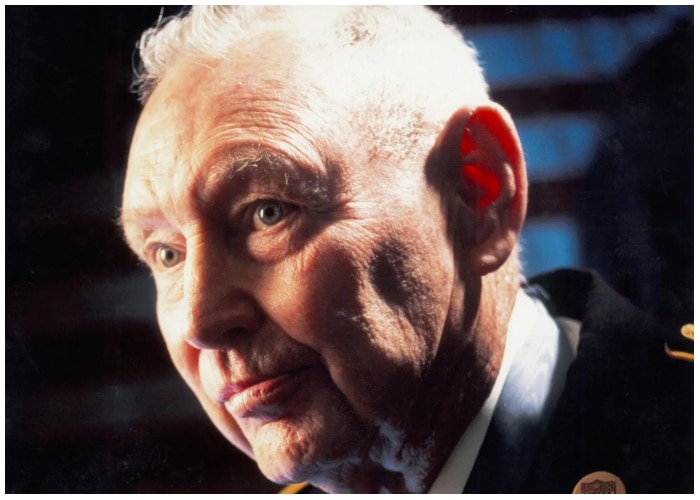 He happily took the janitor job at the military academy and decided to keep his identity to himself. Crawford was regarded as "an old man working in a young person's world."
Not Just a Simple Janitor
James Moschgat is a retired Air Force Colonel who was a cadet at the time Crawford worked at the academy. He recalled him being kind of shy and solemn. Because of the big age disparity between them, Moschgat never got to know him on a more personal level.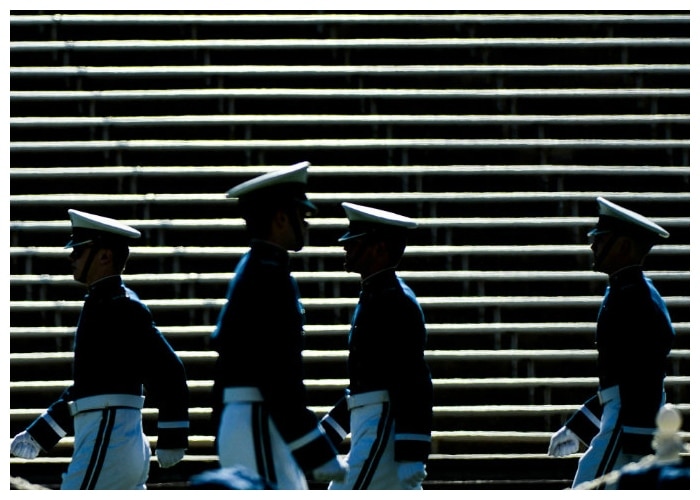 Moschgat explained, "The Academy, one of our nation's premier leadership laboratories, kept us busy from dawn till dusk. And Mr. Crawford … he was just a janitor."
Ordinary or Extraordinary
At first sight, Crawford seemed to be an ordinary elderly man doing an ordinary routine job that could give him a little extra money on top of his pension benefits. No one was really curious about his background, so no one really inquired about it.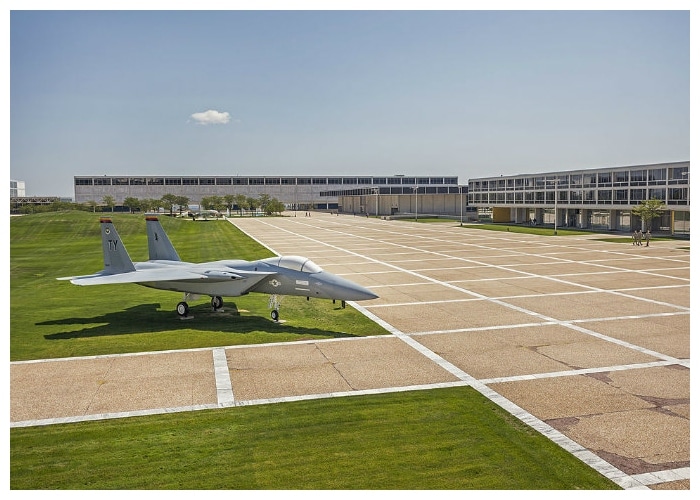 Everyone assumed he was another "retired military" hire working at a minimum wage job at the academy. Little did the oblivious cadets know about his extraordinary background in the Force.
Change Was Near
Bill Crawford felt at home at the academy surrounded by his military family. He was comfortable in spending his time there and doing the most menial tasks as the young cadets studied for tests and trained hard for athletic events.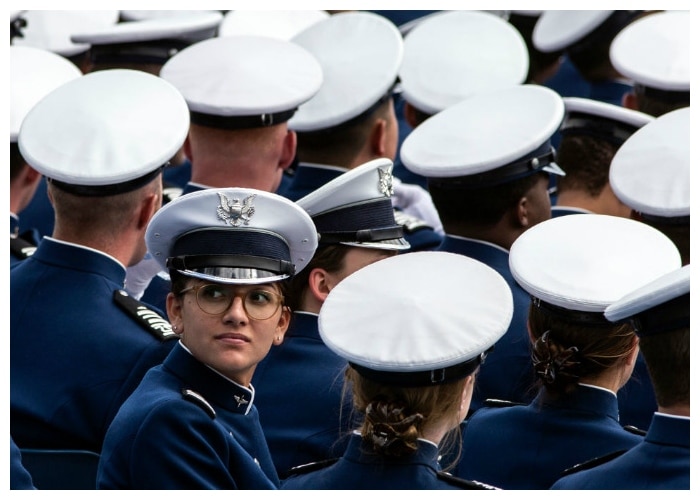 He rarely interacted with them, unless they ever spoke to him directly. Time passed on and it was in 1976 when everything would change. Until then, Crawford dutifully continued to sweep and empty trash cans.
An Incredible Discovery
One Saturday afternoon, then-cadet Moschgat was in the library reading a book about the Allied ground campaign in Italy during World War II when he came across an astonishing discovery that would change things instantly. He gasped in amazement and could not believe what he was reading.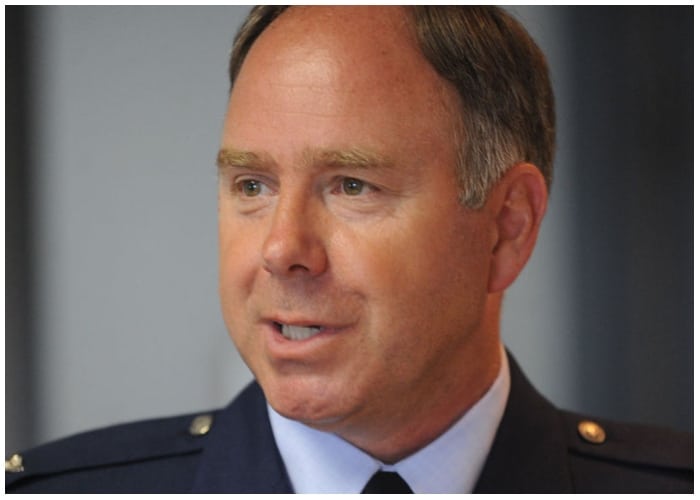 Moschgat unintentionally discovered an incredible truth about the aging janitor who walked around the Air Force Academy with a courtly smile. Soon enough everyone would know the truth.
The Curious Connection
As Moschgat was turning the pages of the history book, a name in bold letters caught his full attention. He read a fascinating story about a trooper from Colorado named "Private William Crawford".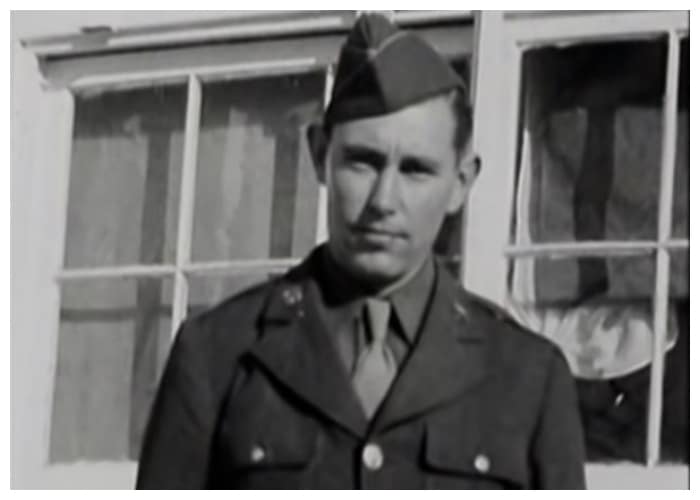 He asked himself whether this Crawford had any relation to his squadron's reserved janitor. Soon enough, he and his entire class would discover the real connection between the brave trooper in the war history book and old "Mr. Crawford" from janitorial services.
A Tale of Bravery
Cadet Moschgat was having a hard time believing what he read. The book narrated a story 30 years in the past, about the encounter of the US Army's 36 Infantry Division with enemy forces near Altavilla, Italy during World War II.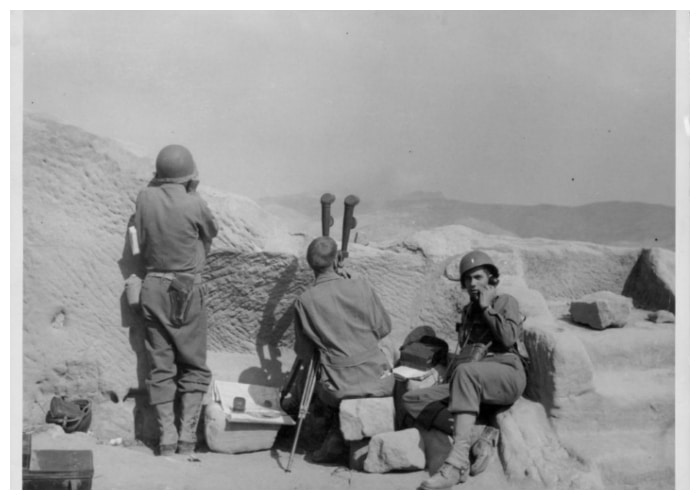 He was captivated by the part where it said: "in the face of intense and overwhelming hostile fire…with no regard for personal safety… on his own initiative, Private Crawford single-handedly attacked fortified enemy positions."
An Unsung Hero
Moschgat and his roommate were curious to know if the fearless soldier described in the history book was the same person as the inconspicuous janitor at the Air Force Academy. They planned to approach him and ask him about this to get to the bottom of it.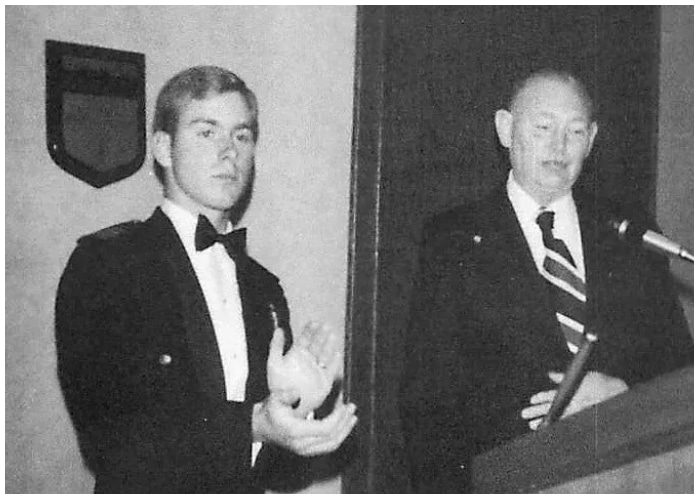 As soon as they were able to, the two cadets chased down Mr Crawford with the book in hand. At first, Crawford was hesitant about answering their questions.
The Truth
The janitor stared at the page for a silent while while the two young cadets anxiously waited for an answer. They looked at each other back-and-forth with open mouths in anticipation of the old man's words.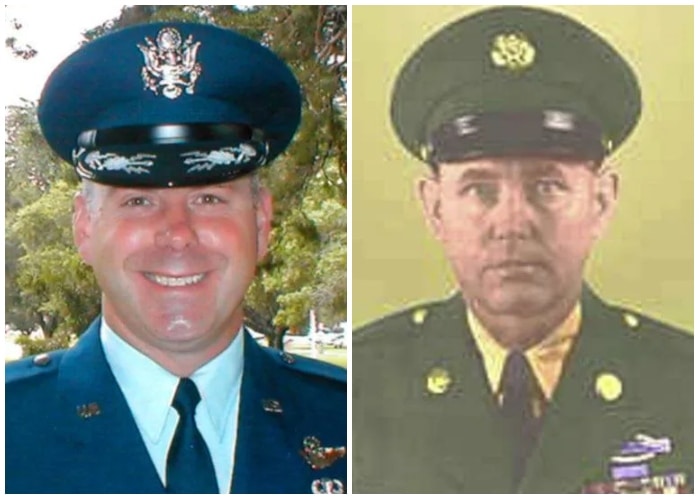 "Yep, that's me," Crawford nonchalantly admitted. They inquired why he never spoke of it before, to which he calmly answered, "That was a long time ago and one day in my life." However, this incredible story doesn't end there.
Regarding the Past
Crawford enlisted in the United States Army in July 1942. He was serving as a soldier with the 142nd Infantry Regiment 36 Infantry Division on the frontlines in southern Italy just over a year after enlisting.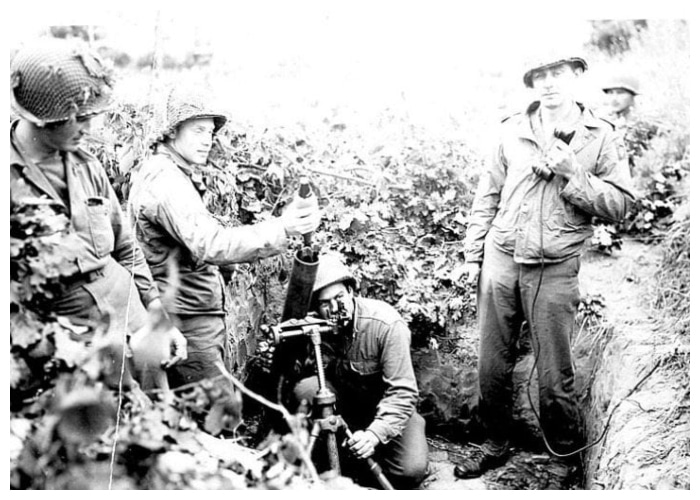 He was serving as a simple squad scout when his company attacked an enemy position at Hill 424 in Altavilla Silentina on September 13, 1943. The American troops were quickly besieged by heavy enemy machine gun and mortar fire.
A Heroic Display of Bravery
Crawford stepped up in an act of pure courage, playing a crucial role in the battle against the Germans. He bravely located the aggressive enemy and amazingly hurled a grenade and, without formal instruction, eliminated one enemy firing point using his clean line of vision.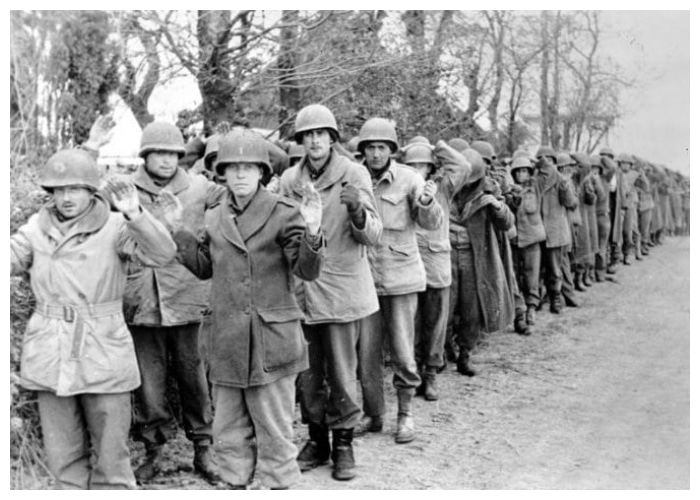 Although Crawford's feat saved lives, he continued to march into the oncoming attack. He crept through the gunfire and managed to eliminate two more strongly entrenched German machine gun positions.
From Daring to Danger
Crawford's valiant acts caused the remaining of the opposing forces to flee after losing three of their entrenched stations. To Crawford's dismay, his frontline position quickly became a source of great peril.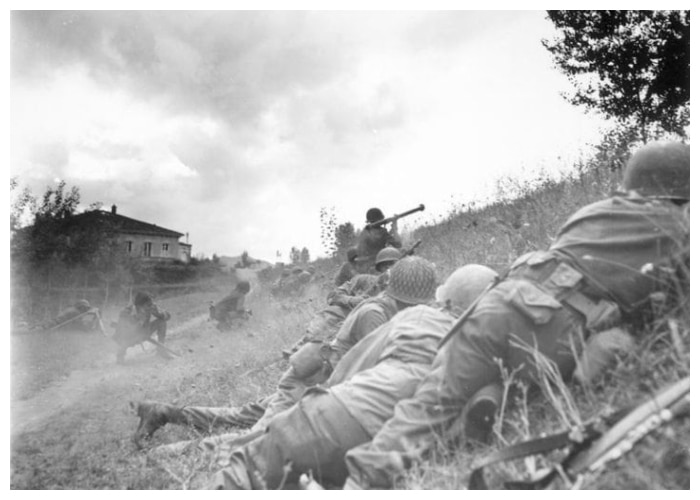 He was captured by German troops after being caught in close proximity to the enemy. Crawford was reported MIA and considered dead due to his limited prospects of survival. The tragic assumptions only added to the surprise of what was to come.
Tragedy and Honor
As all indicators pointed to Crawford's death as a German POW, the US administration made preparations to honor the private at the highest level. Crawford was awarded America's most prestigious military honor, the Medal of Honor, "posthumously" in 1944.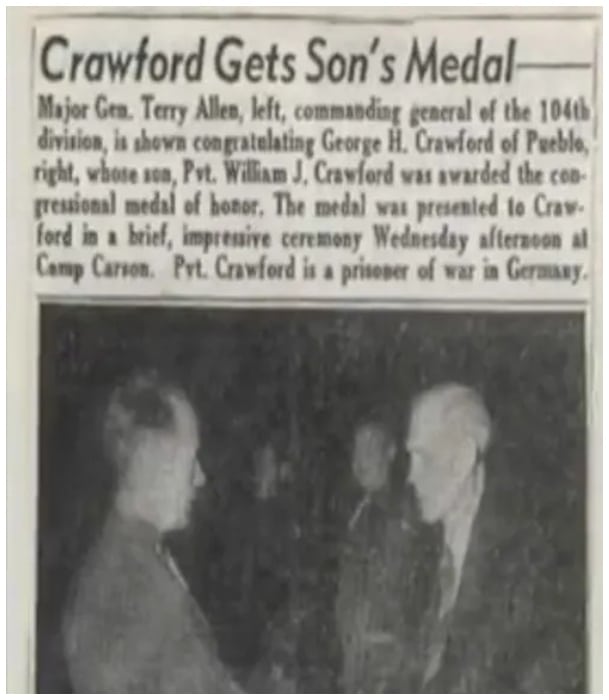 US Major General Terry Allen proceeded to give the prestigious medal to Crawford's father George. It was a brief but impressive ceremony, as it was later recalled. Nonetheless, the future held an unexpected turn of events.
Astonishing Update
Many months passed, and Crawford's family and closest friends kept trying to figure out what had happened to him. When a troop of soldiers was rescued from German captivity, Crawford was actually found alive and among the released troops.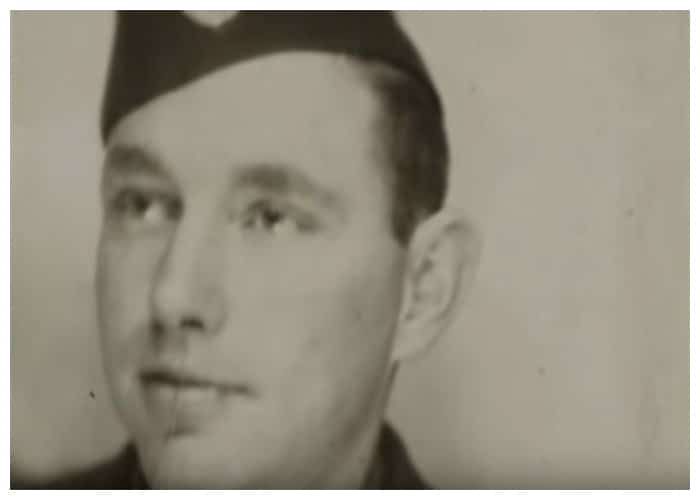 Crawford, hailed as a national hero and triumphant survivor of a German prisoner of war internment camp, returned home ignorant of the greatest medal he had received or the unexpected circumstances that lay ahead for him.
National Hero Returns Home
Following the war, Crawford returned to civilian life and married Eileen Bruce in 1946. He re-enlisted in the Army a year after his wedding, despite everything he'd been through.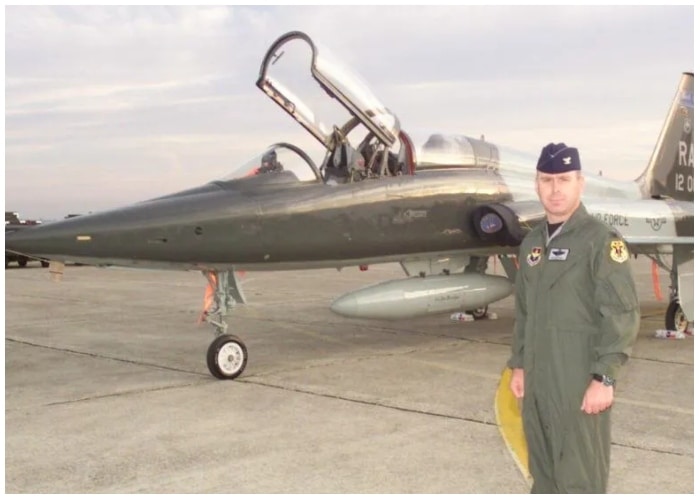 Crawford stayed in the army for another 20 years before retiring as a master sergeant in 1967. Crawford and his family relocated to Palmer Lake, Colorado, where he worked as the director of the Lucretia Vaile Museum and as a janitor at the adjacent Air Force Academy.
Dedicated Patriot
Crawford rarey wore his Medal of Honor during his military career because he didn't feel as worthy. The humble patriot didn't hesitate to work as a janitor without complaint, as others of such distinction might.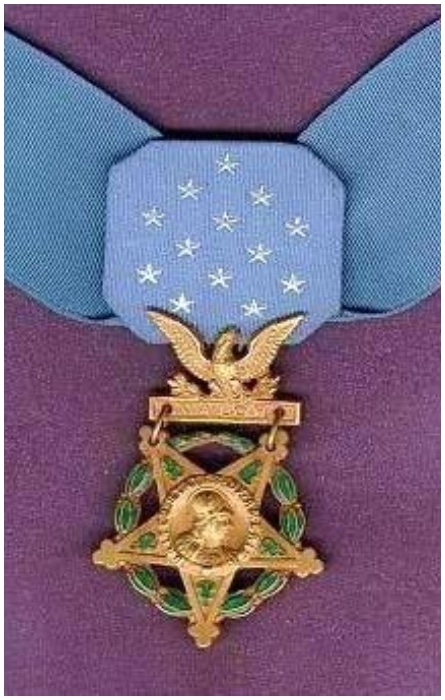 Crawford was greeted in awe and reverence as the truth about his history came to light. The Air Force recruits became more involved with him, and they made a conscious effort to avoid causing messes that he would clean up.
Between "Dedicated Patriot" and "No Expectations"
He Deserved More Than His Salary
In the United States, janitors earn from $24k to $33k. Bill was a committed employee who took pride in his work. But knowing what we know now, he deserved more than this.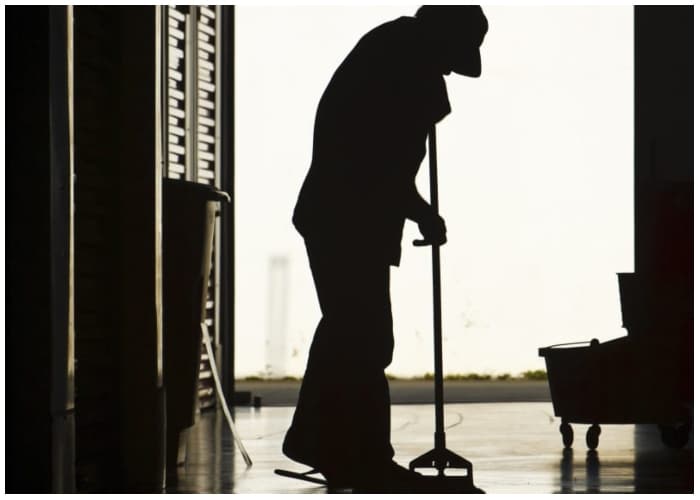 This anonymous unsung hero deserved way more compensation than what he was getting. He shouldn't have had to struggle to work after retirement to help his pension income.
No Expectations
Crawford started to become more involved in the Air Force academy activities such as attending more squadron functions and he even warmed up to the cadets.
Without ever expecting anything, he had mentioned to his friends that because he was presumed dead, he had never personally received the Medal of Honor from the president. That was his only unfulfilled wish.
Special Surprise
Crawford was invited as a guest to the Air Force Academy's graduation ceremony in 1984, unaware that he would be in for a treat. The war hero-turned-armed forces janitor was 66 years old at the time.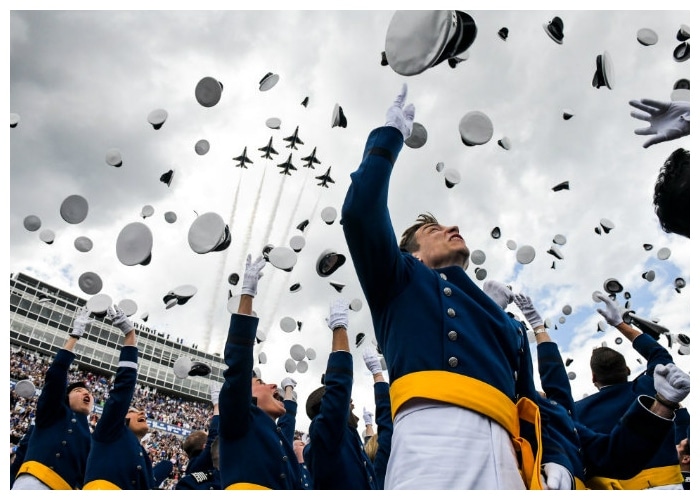 Despite the fact that the academy's staff and cadets were well aware of his accomplishments, he had yet to receive the gratitude that he deserved.
Long Overdue Recognition
At the graduation ceremony, then-President Ronald Reagan was among the cadets, generals and family members. Crawford was the focus of the commander-in-chief's remarks which included praise for the veteran's leadership and modesty.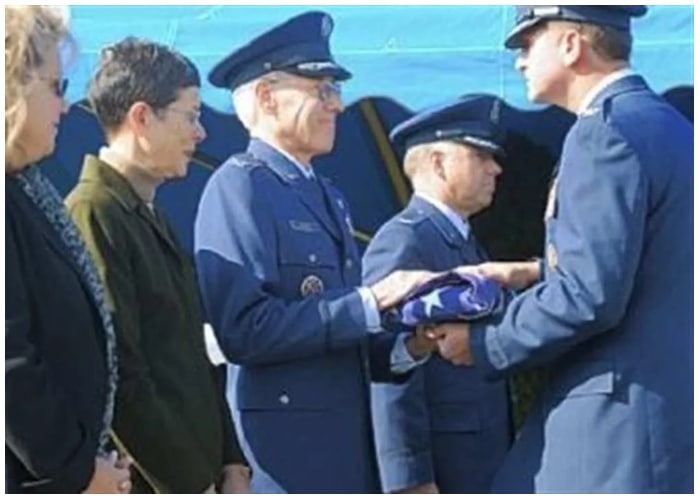 The president hailed him as an example to follow since he had gone "above and above the call of duty." Crawford was about to have a significant experience.
A Heartwarming Acknowledgment
At the packed stadium of the Air Force Academy, Reagan proceeded to recount the heroic efforts of Crawford during World War II. The president voiced Crawford's valiant service in Europe and subsequent captivity in detail.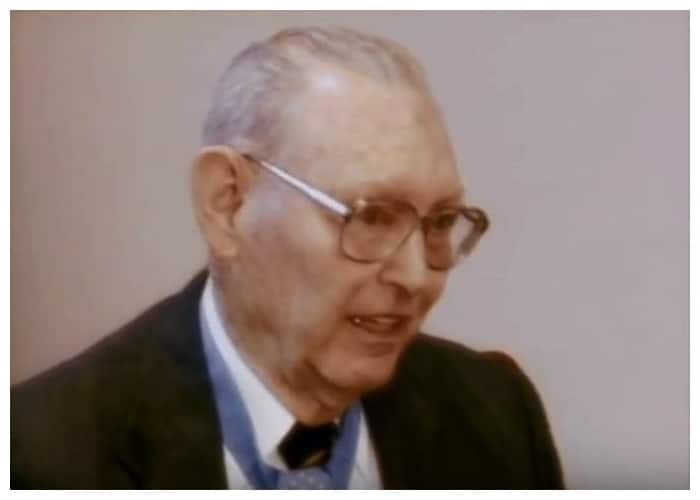 The true identity of the man who had been misidentified as an ordinary janitor for years was about to be revealed to the entire world.
The 40-Year-Wait Is Over
The president went on to say that the former soldier was unable to accept his Medal of Honor when it was first presented to him because he was taken captive.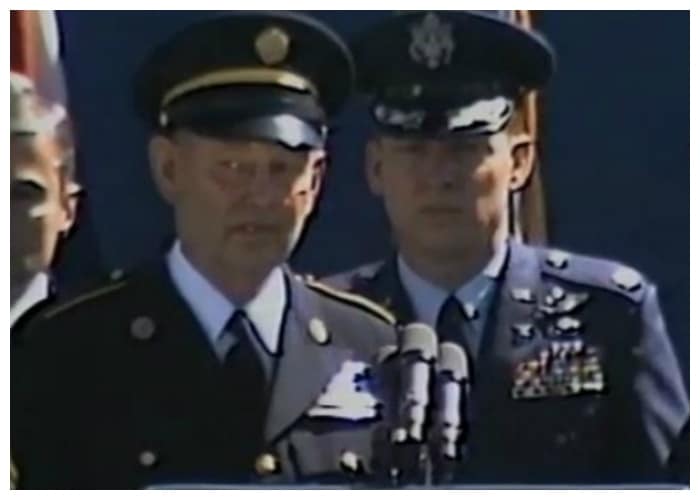 Reagan then did something that would, without a doubt, irrevocably alter Crawford's life. He summoned him to the podium where he was finally publicly awarded with the Medal of Honor.
Reagan's Speech
"Courtesy makes a difference," Reagan said. "Be respectful to all around you, regardless of rank or position," Moschgat continued, referring to both military and customary courtesies. Then Reagan stressed the need of getting to know your people.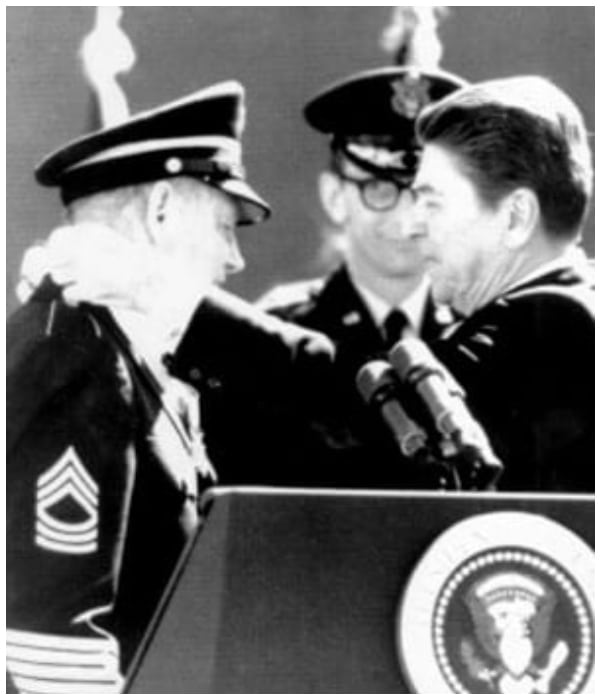 "For years, a hero strolled among us at the Academy and we had no idea," Moschgat continued. Who are the heroes in this story?
Unsung Hero
Former President Ronald Reagan declared, "Anyone can be a hero." Mr. Crawford didn't meet the traditional description of a hero in any way. He was also a private on the day he received his Medal.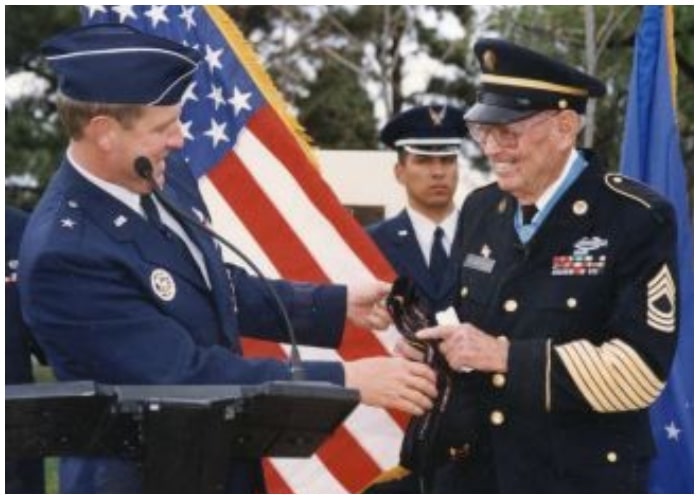 "Don't sell your people short," Moschgat continued reflecting, "because any one of them could be the hero who rises to the occasion when duty calls."
Striving for Excellence
The president went on to say that while life doesn't always give you what you think you deserve, you shouldn't want glory either. Rather, he consequently stated, it's preferable to strive for greatness.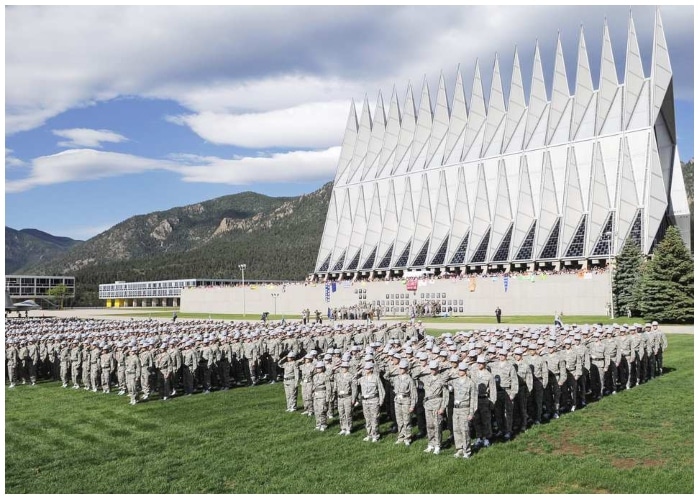 Using Crawford as an example, Moschgat subsequently stated that Bill didn't seek notoriety nor fame; instead, he did his duty and then made a career sweeping floors.
The Dignity of The Janitor
The last thing Reagan emphasized was that "no job is beneath a leader." "Is there any job beneath your dignity if a Medal of Honor winner like Bill Crawford can clean latrines and smile?"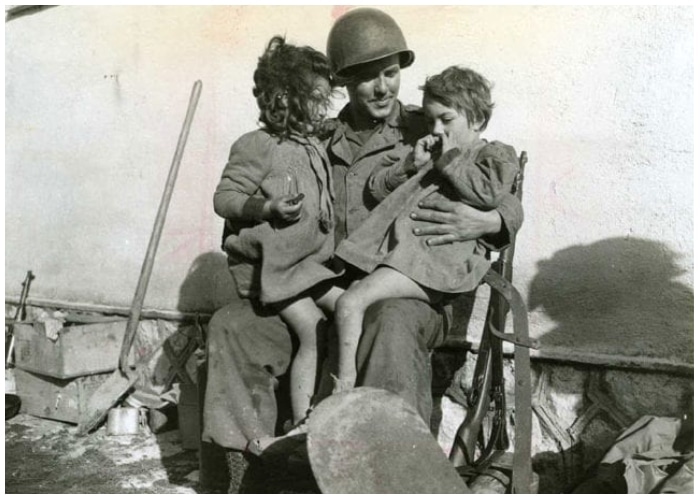 Reagan stated, "Life is a leadership laboratory." It was a call to learn from the people around us. The speech had come to an emotional end.
Rightfully Due Honor
Bill Crawford gracefully accepted the honor, shaking the president's hand and holding back a contagious smile till the end of the ceremony. Both Crawford and Reagan were visibly affected, and the crowd erupted in applause.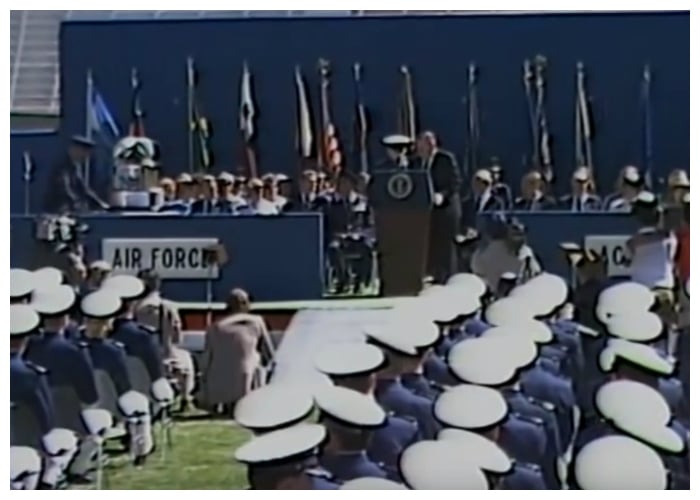 Crawford never sought praise for his actions, despite acting with "conspicuous gallantry," as Reagan put it, from his time in the war until his retirement.
No Small Feat
Crawford may have chosen to minimize the importance of his accomplishments, but history has proven him wrong. Crawford had never had an official ceremony for his Medal of Honor until then.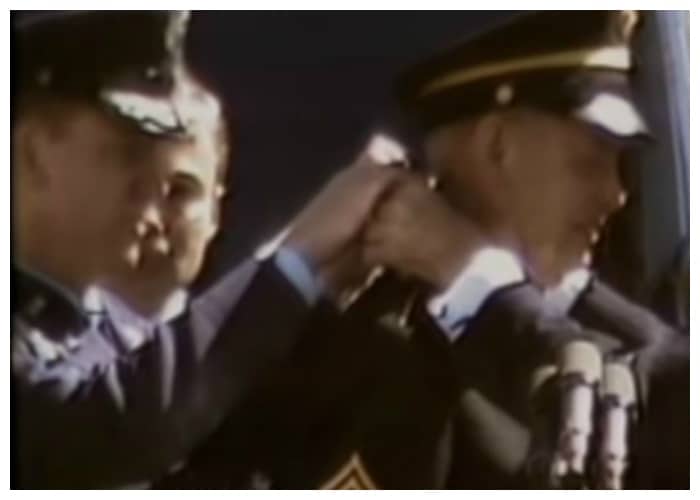 Crawford became part of a select group that is saluted by all members of the uniformed services, regardless of rank, due to the late public recognition of his achievements.
A Humble Hero
In response to his extraordinary actions in war, he humbly said "I was just glad that I was doing my part…I figured it was just a normal call of duty…I happened to be at the right place at the right time."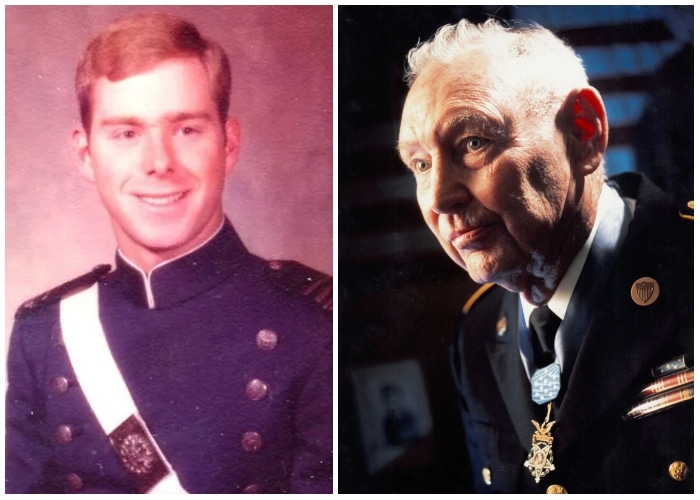 He was finally recognized as the true hero he was. But his acknowledgment didn't end there.
Thoughts on the Legend
Col. James Moschgat, who found his academy's janitor was a Medal of Honor winner, said the remarkable circumstances that led to the knowledge of Crawford's case instilled in him "some tremendous leadership lessons."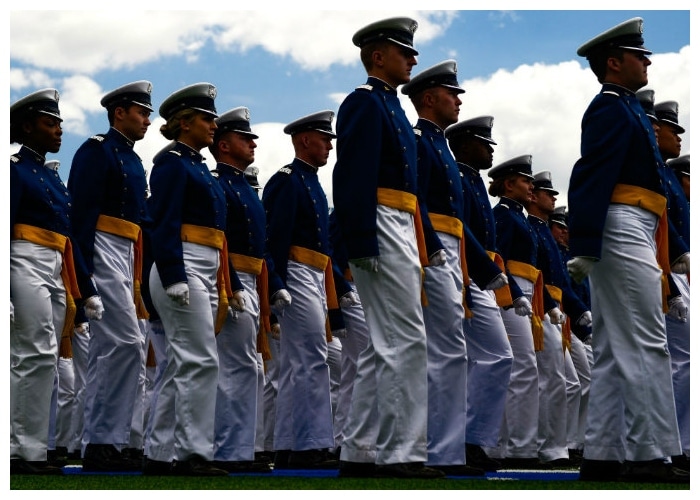 In the heartfelt eulogy, the colonel noted that "Bill Crawford was a janitor. However, he was also a teacher, friend, role model and one great American hero."
A Full Life
William Crawford died on March 15, 2000, at the age of 81, at his home in Colorado. His wife Eileen survived him and was laid to rest beside him in 2009.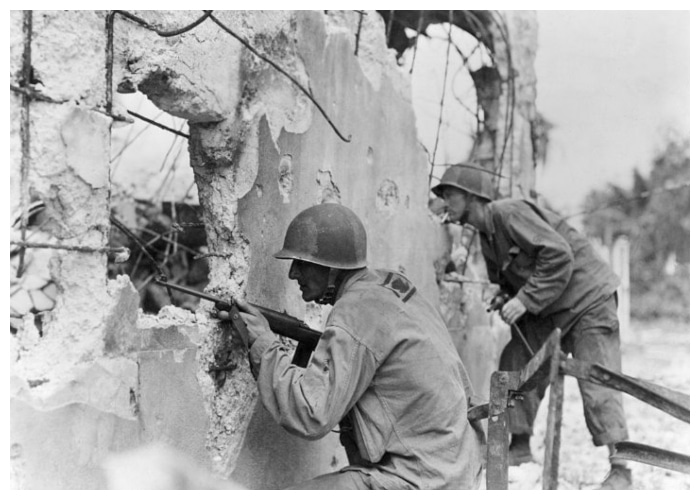 Even after his death, Crawford kept making history. The US Army veteran became the first non-Air Force military to be buried in Colorado Springs' US Air Force Academy Cemetery.
The Hero Lives On
Colorado Governor Bill Owens ordered all Colorado flags to be lowered to half-mast in Crawford's honor as a mark of respect. Crawford's memory was also honored by a bronze statue at the Pueblo Convention Center's Hero Plaza.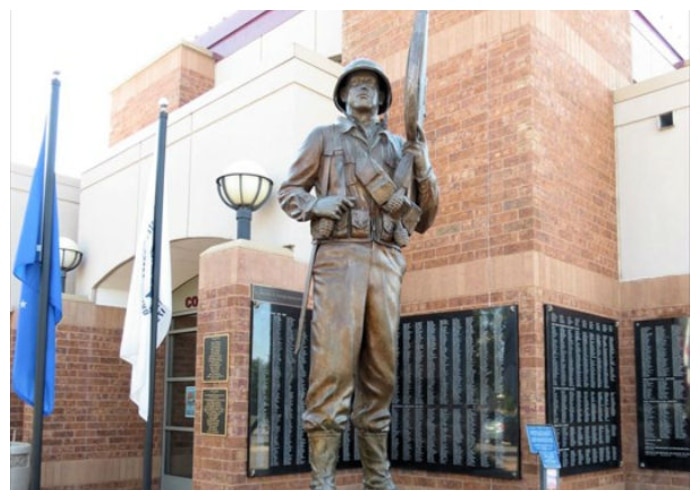 It stands among sculptures honoring Drew Dennis Dix, Raymond G. Murphy, and Carl L. Sitter, the town's other three Medal of Honor recipients.
Timeless Testimony
Moschgat perfectly summarized Crawford's legacy in his commemorative essay "A Janitor's Ten Lessons in Leadership.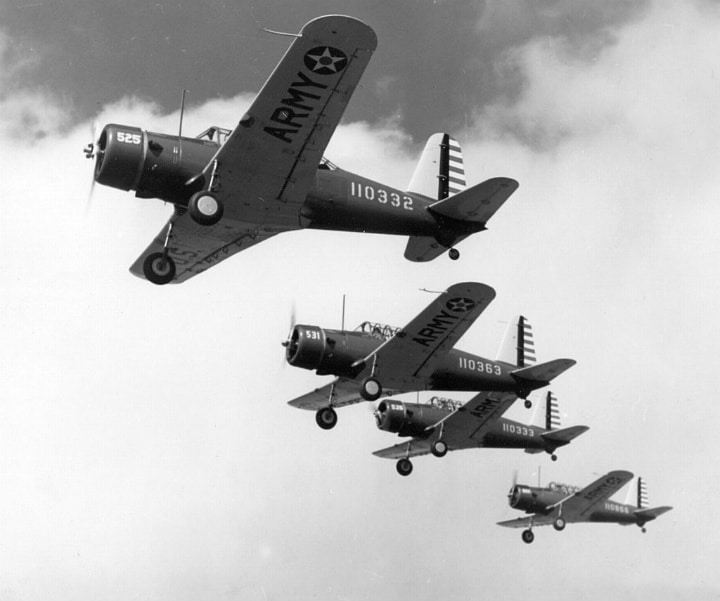 With utmost respect he wrote, "Private Bill Crawford didn't pursue glory; he did his duty and then swept floors for a living…If Bill Crawford, a Medal of Honor winner, could clean latrines and smile, is there a job beneath your dignity? Think about it."