By now we all know that awards shows look a little bit different. 2020 has been the year of going virtual, and the Emmys were no different. On September 20th, all of Hollywood's greatest dressed up in extravagant evening wear, and prepared to win their awards virtually. As the first virtual Emmys, it went surprisingly smoothly and a lot of stars turned up online. Here are some of the best dressed of the night.
Rachel Brosnahan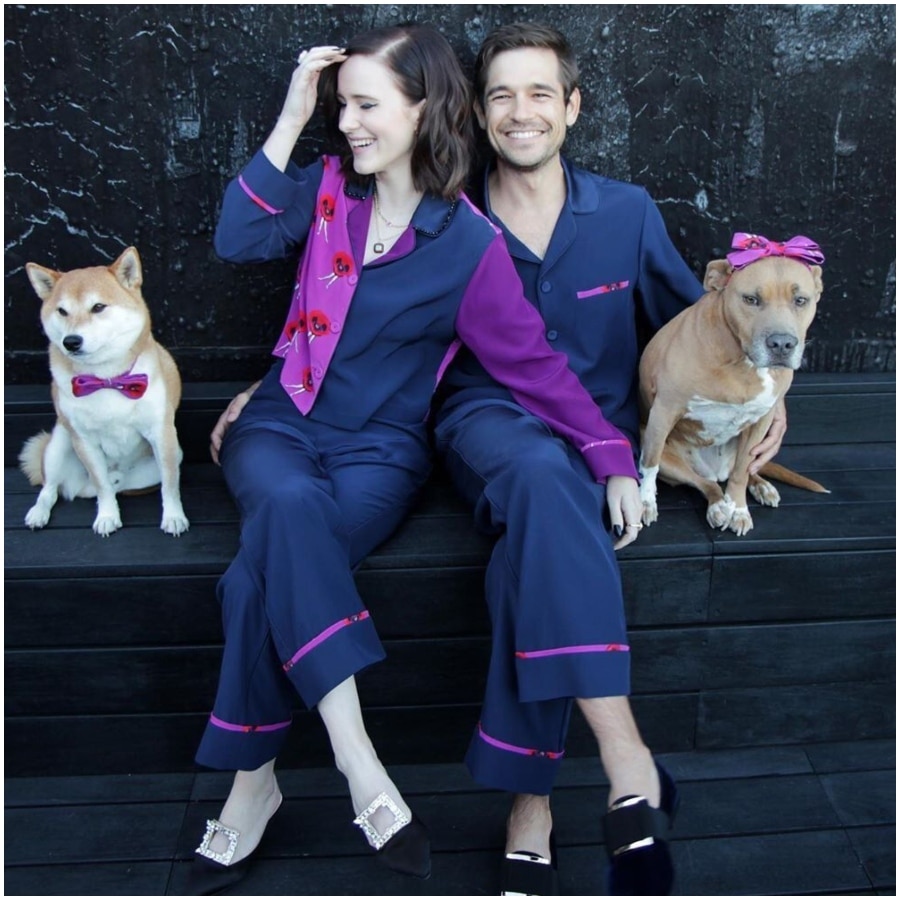 Not every star opted for a glitzy gown. Actress Rachel Brosnahan, who stars as Midge Maisel on Amazon Prime's The Marvelous Mrs. Maisel joined the virtual event in luxe pajamas. She may have been in cute pajamas, but everything else was extremely fancy. Her shoes are from Roger Vivier, and the jewelry is from Retrouvai. During her speech, she also thanked her stylist, Chris Styrliling for helping her pull off this bedroom chic ensemble
Tracee Ellis Ross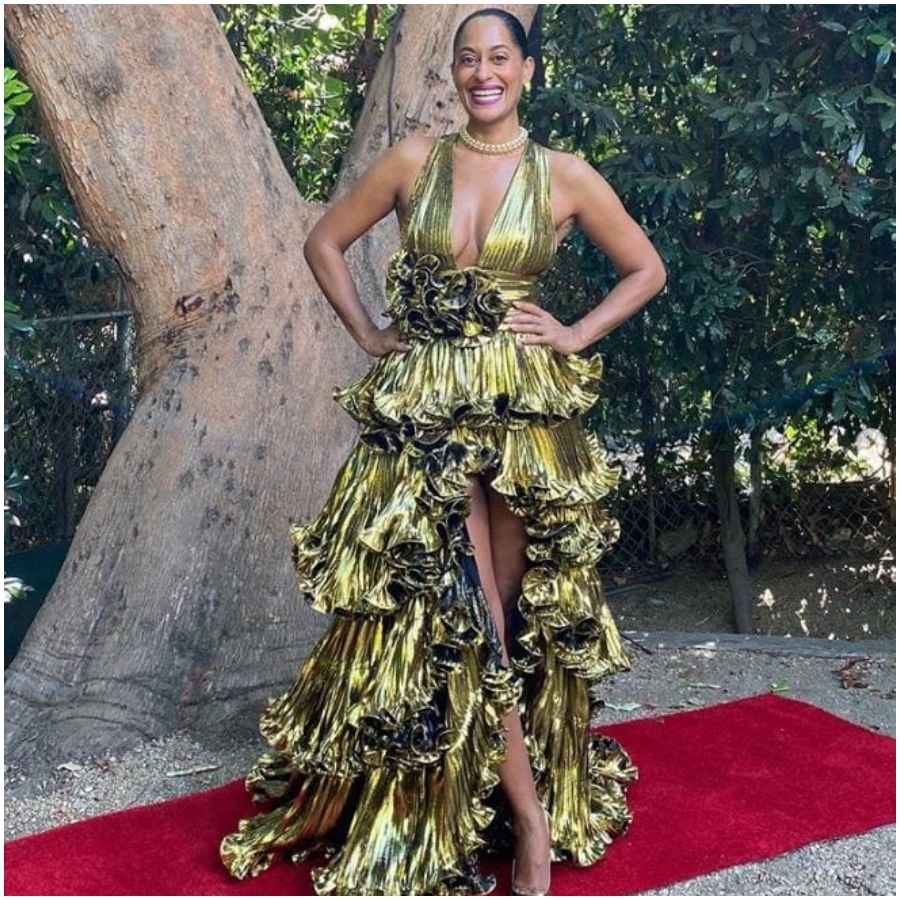 It's kind of impossible for Diana Ross' daughter, actress and singer Tracee Elliss Ross to not look amazing. She decided to go bold for the Emmys, and donned a gold lame ruffled gown. A lot of celebs have missed dressing up for big awards shows, and Tracee decided to go all out. She even created her own red carpet to walk and pose on. Whoever her makeup and hair team was did a great job.
Robin Thede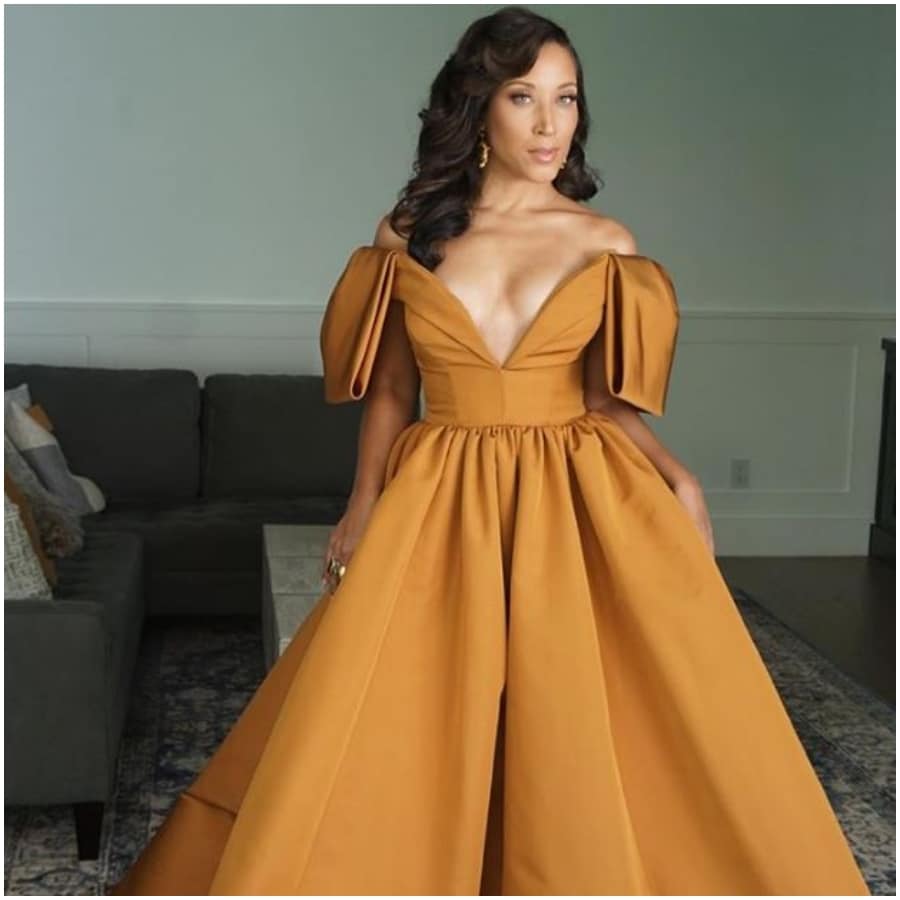 Actress Robin Thede was concerned that she may have been sick, but after receiving a negative test she decided to go all out for the Emmys. Designer Christian Siriano designed the burnt umber colored gown she wore on the big day. Her concept for her dress this year was Beauty and the Beast. She wanted to embody one of the Disney princesses for an evening, and she definitely managed that with this ensemble.
Laverne Cox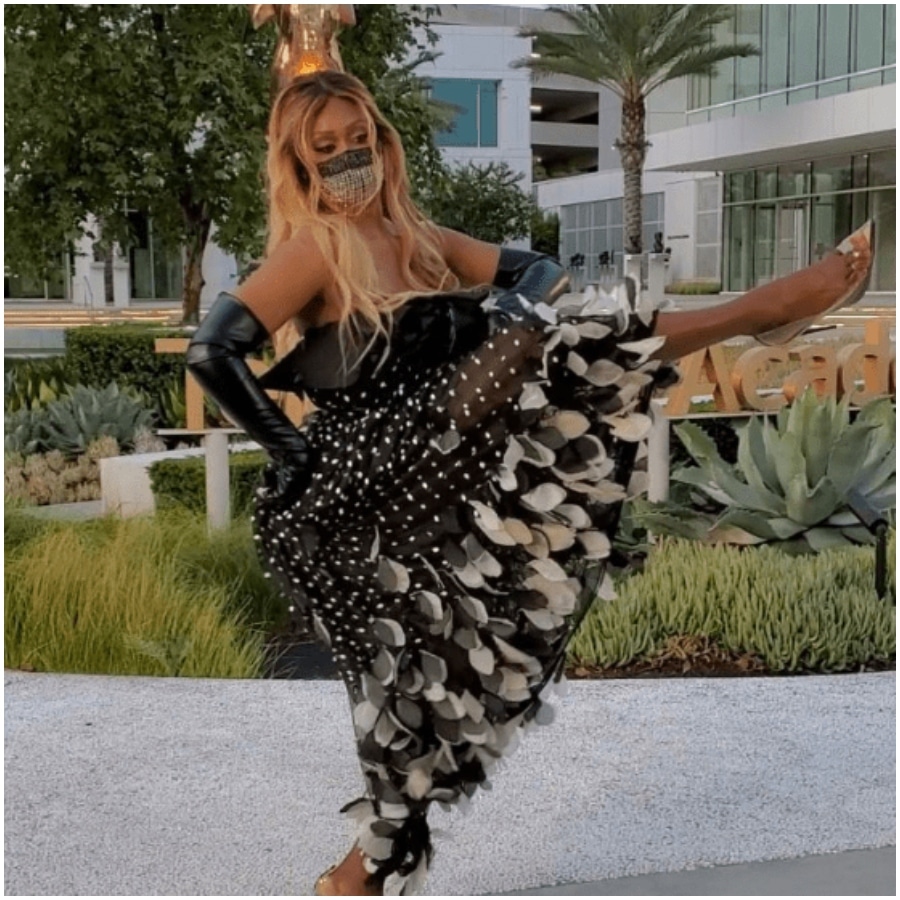 Former Orange is the New Black actress Laverne Cox always brings the glamor to awards shows. The virtual Emmys were no different this year. Instead of posing traditionally for the camera, she opted for an all out action shot. Her black and white dress, with silk feathered details managed to make her look like a French can-can dancer. Laverne also used her look to raise awareness about the importance of wearing a mask when out in public.
Hopefully, 2021 will be the year that traditional awards shows can take place. Seeing stars post on their social media is not the same as seeing them walk the red carpet, and get interviewed by some of our favorite newscasters. We are sure that 2021 will bring some amazing films and television series to both the big and the little screens. Here's to 2021, and the genius that is Hollywood!