In a moment when personal life could overshadow a stellar career, Hugh Jackman, widely renowned for his role as Wolverine in the Marvel Cinematic Universe, is facing a difficult period. The actor recently announced his divorce from Deborra-Lee Furness, his wife of 27 years. However, amid this challenging transition, Jackman appears to be leaning on a trusted friend and fellow actor, Ryan Reynolds.
An Unbreakable Bond
The duo, famous for their friendly banter and cheeky social media exchanges, was spotted taking a quiet stroll through the streets of New York City on September 18. This public outing is the first time Hugh Jackman has been seen with a friend since the news of his divorce broke. Reynolds and Jackman have long been known to share a tight-knit friendship, both on and off-screen. Their bond has even transcended into their professional lives, with Jackman set to reprise his iconic role as Wolverine in the next Deadpool movie, which is currently in production. Shawn Levy, the director of the film starring Ryan Reynolds, emphasized the genuineness of their friendship in a recent interview, stating that their "bromance is a tale for all time."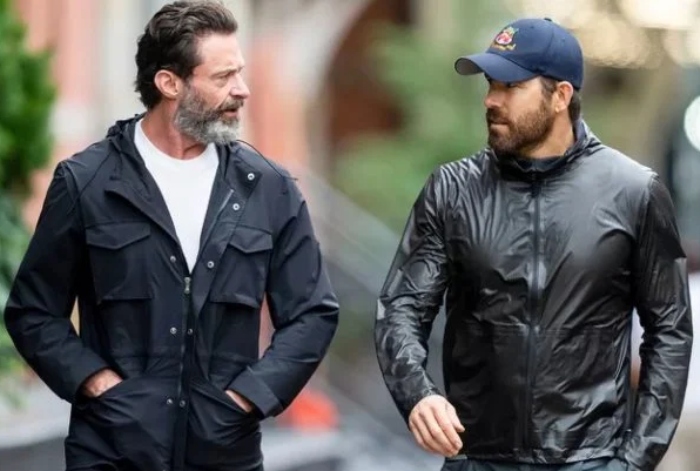 Navigating Through Personal Challenges
Despite the mutual decision to part ways, sources close to Jackman and Furness have stated that both are "devastated" by the divorce and are finding it "very hard." It's during times like these that a strong support system comes into play, and in this case, Ryan Reynolds seems to be playing that part. While fans and media often get carried away with celebrity friendships, it's evident that the bond between Jackman and Reynolds is far from superficial. As both actors steer through the complexities of Hollywood—amid strikes, production delays, and personal upheavals—it's friendships like these that often serve as the much-needed emotional anchor.