A kitchen is a wondrous place. It is where amazing meals can be created, desserts baked to perfection, and the room of the house the entire family gravitates towards. Everyone wants to be where the food is. For the bakers and the chefs out there, you probably have your go-to utensils and tools that you like to use to make your works of culinary genius. However, cooking technology has definitely been changing with the times and these gadgets can help you to up your cooking and baking time. Keep scrolling to find out what should be on your next holiday wishlist.
Watermelon
Watermelon is the kind of fruit you want to bring to the beach on a hot day. You slice it in half and begin quartering it so that everyone can have a piece. Instead of slicing it though, this nifty watermelon slicer can do the job for you.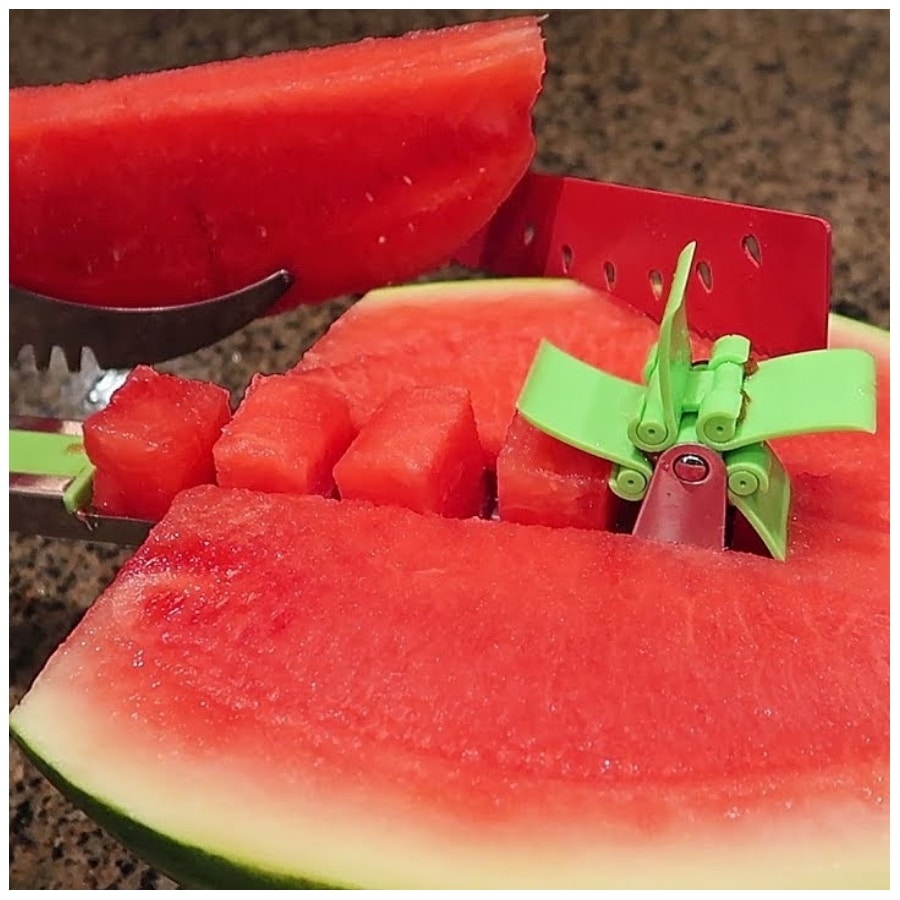 It will slice through the watermelon and provide bite-size rectangles of the juicy red flesh. That way it can be easily served on a plate, or even used to make a watermelon and feta salad.
Shaped Boiled Eggs
If peeling your boiled egg is just too much to face in the morning then why not revolutionize breakfast with uniquely shaped, shell-less boiled eggs.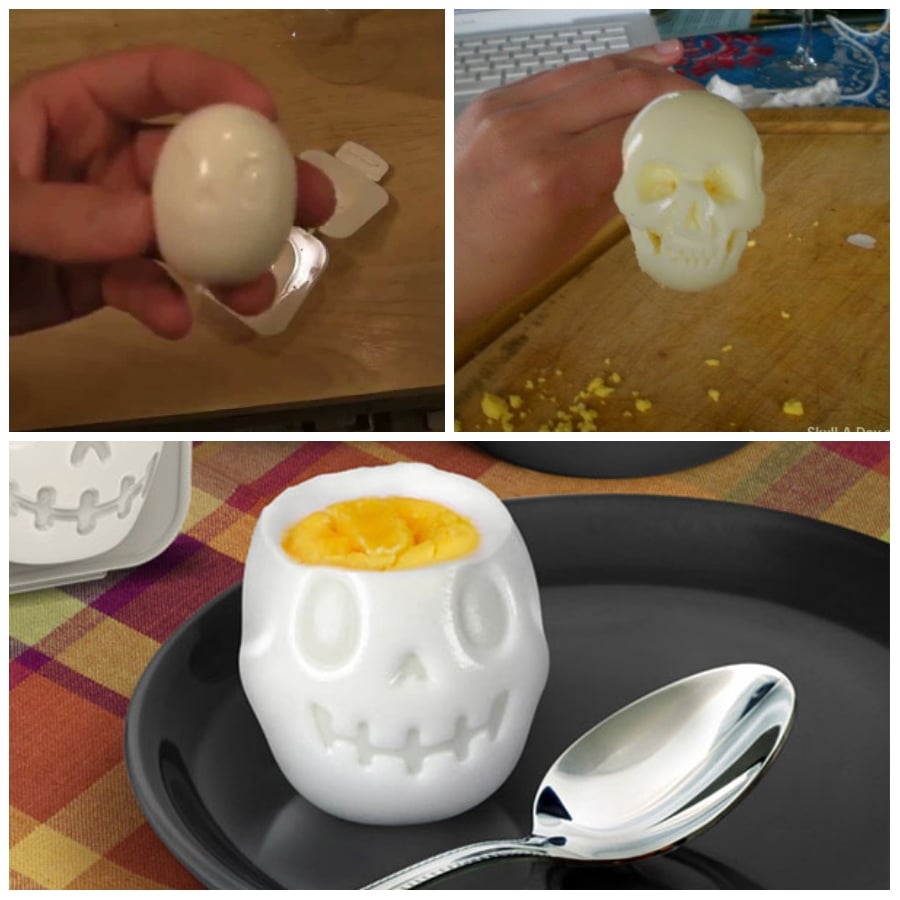 With this nifty gadget, you can make boiled eggs shaped like a human skull or a t-rex head. All you need to do is crack an egg inside the mold and boil. When your eggs are done they will be perfectly cooked and are easy to remove.
Easy Pouring
One gallon bottles of milk and OJ are perfect for buying in bulk and saving some money, but these large bottles are often difficult to pour from. With their large size and weight, they can be really heavy and when we are not careful it is easy to spill while pouring.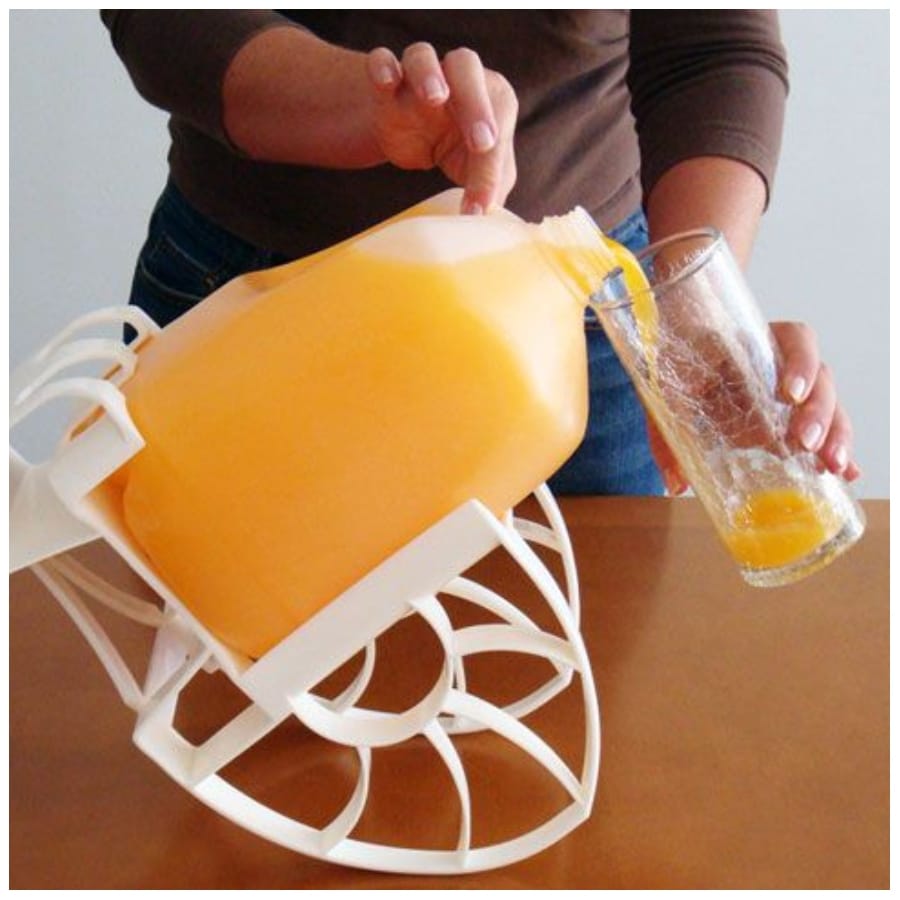 Luckily it is now so much easier to pour from the massive bottles with this convenient gadget. By tilting the bottle to meet the glass you can pour perfectly every time and the bottle holder can hold one-gallon jugs or the smaller plastic soda bottles.
Protect Those Fingers
When chopping veggies, you need to get your fingers quite close to a sharp knife's edge. You definitely do not want to lose a fingertip, which is where this finger shield comes in.
It completely covers your fingers as you move veggies closer and closer to the knife's blade. If your fingers should slip a bit, you don't need to worry because the metal protector will be there to block the knife from chopping.
Versitile Chopping Board
This nifty gadget is perfect if you have a small kitchen or don't want to clog your cupboards with kitchen stuff. This 2-in-1 chopping board functions as a chopping board and a vegetable strainer.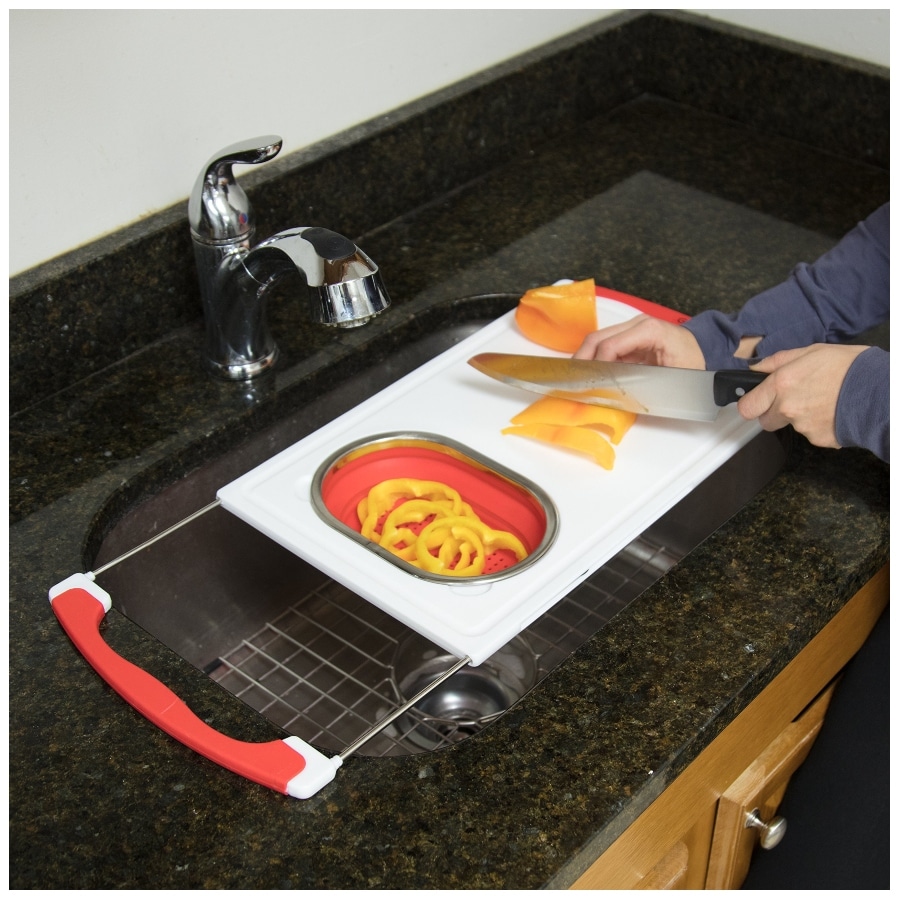 The strainer can also be used as a bowl, so while you are chopping your veggies you can make room on the chopping board by putting the chopped vegetables in the strainer compartment. When you are finished using it all you need to do is fold up the strainer and store it like a regular chopping board. Its sleek design allows for quick usage and easy storage and its easy to clean.
Utensil Cleaner
The cutlery is usually something you leave for last when you are doing the dishes. It sinks to the bottom of the sink, and once you have washed the plates, glasses, and pans you get to work on those. Cleaning individual fork tines takes time, but with this little utensil cleaner, it is a lot easier.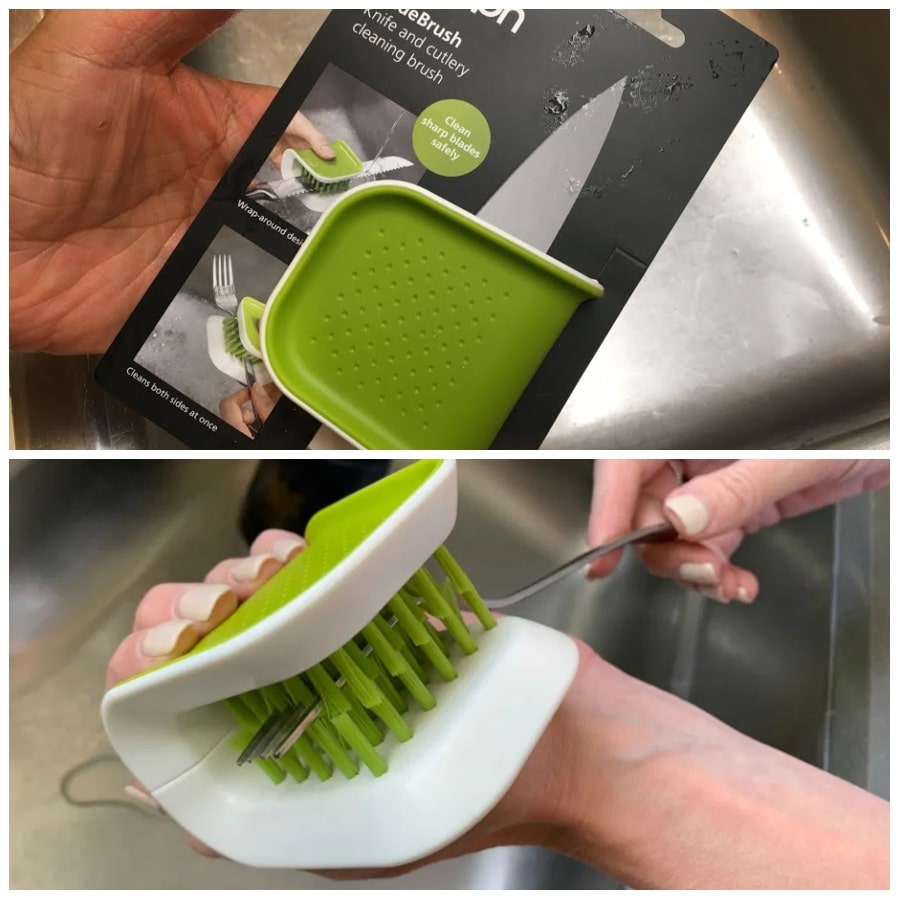 You simply swipe the fork or knife through the bristles and any food particles will be sloughed off. Now, you may find you don't dislike cleaning cutlery quite as much as before. Give this item a try, and you may see that it works for other utensils as well, like spoons.
A Digital Cutting Board
A cutting board is a must-have for any aspiring chef or your run of the mill household cook. You need to be able to cut meat, and vegetables on a surface that won't mark your countertops. This cutting board is special though.
Some recipes will tell you the weight of a certain ingredient you need, and all you need to do is place it on the corner of this board. The built-in digital scale will tell you how heavy your ingredient is, and if you need to add more or take some off. Your recipes will now be followed precisely with this one.
Egg Seperator
Normally separating your eggs can be a little tricky and messy but with this cheeky invention, you can separate your eggs in style.
Not only does it look cool while you separate the eggs, but its also easy to use. To separate the eggs, all you have to do is crack the eggs open into the jug and pour. It is no mess and no fuss. The jug is dishwasher safe and perfect for separating other things too.
Breakfast Maker
This affordable breakfast griddle allows you to make everything you need for a breakfast sandwich without all the pots and pans. With its four compartments, you can cook all the components easily and quickly.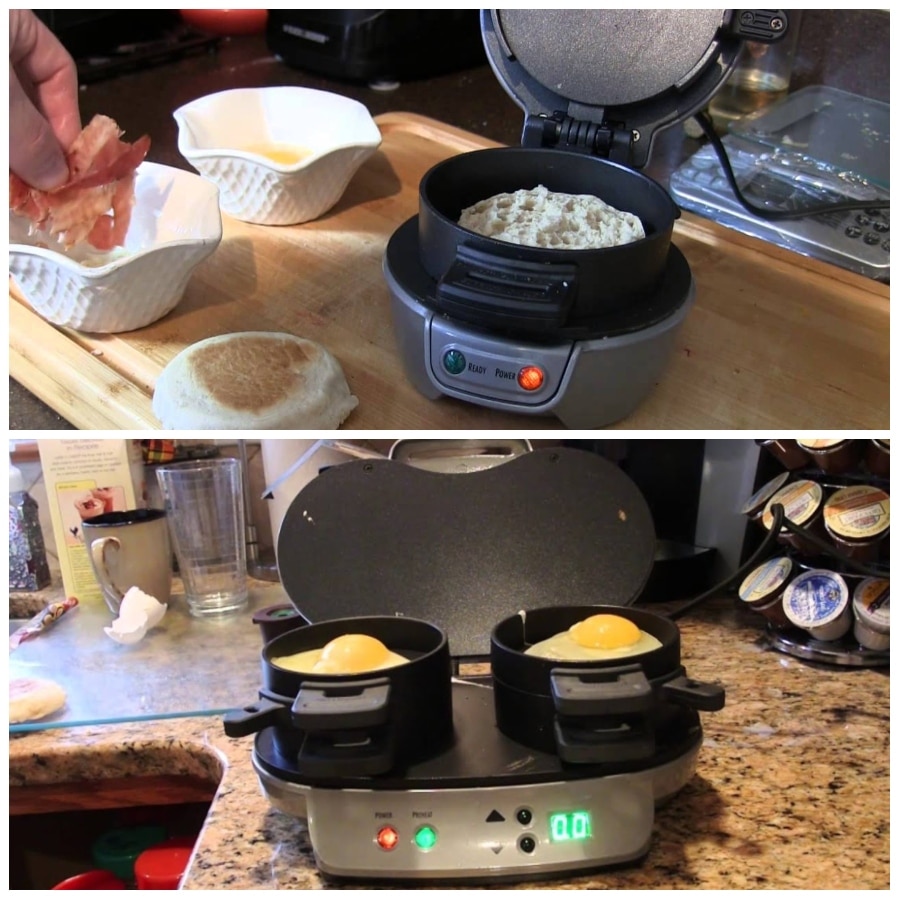 The compartments are perfect for cooking eggs, ham, and tomatoes and also perfectly toast and warm bagels and English muffins. So make breakfast quickly and with minimal cleanup and grab breakfast to go.
Herb Time
Many herbs come on long stalks, and to access their flavor you need to strip the leaves off of them, chop them up, and place them in whatever dish you are cooking. An herb stripper is one of those easy tools, that will make your job both easy and efficient.
All you have to do is feed the stalk of your herb of choice, into the hole, and pull it down the length of it. Voila, you now have all the herb pieces you could possibly need, but in a matter of seconds.
Cool Colander
We all enjoy making pasta or steaming some veggies, but when it comes time to remove them from the pot it can be a bit tricky. You have to do some juggling while you find the colander, place it in the sink, and then slowly pour all of the boiling water through it along with your cooked pasta.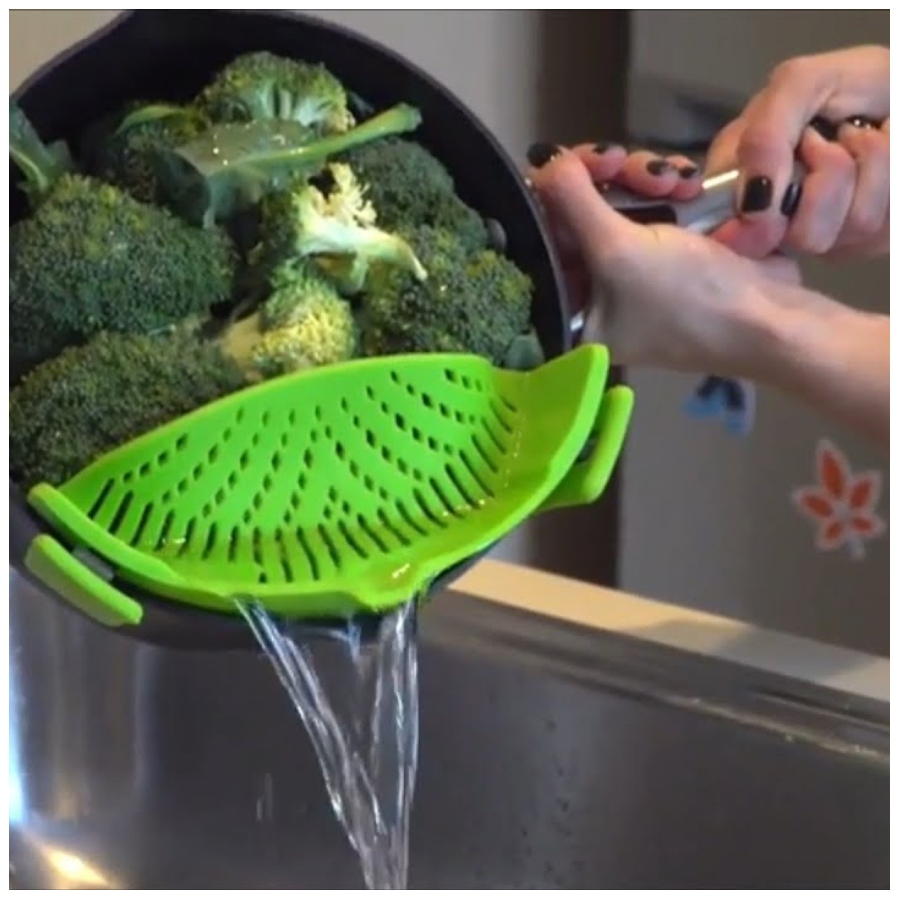 This clip-on colander eliminated all of this juggling. All you need to do is attach the silicon edges to the outside of the pot, and then pour the water through it into the sink. That is a lot easier than running around the kitchen trying not to burn yourself as you get your pasta made.
Whisk Cleaner
Cleaning a whisk is a time-consuming job. If you have made icing or whipped cream, you can pass the whisk over to someone who wants to lick it clean, but then you still have to wash it. Typically, letting it soak in a cup of water will do the trick.
This easy whisk cleaner though will be a life-changer. All you need to do is squeegee it through the holes, and if you want to preserve any icing that was on it, that will collect at the top for further use. This is definitely the accessory every baker should want in their kitchen.
Foldable Board
Back to some innovative cutting boards, we come to the foldable board. You can easily chop up your veggies, and then when you feel it is time to add them to your frying pan or a soup pot, you can fold up the edges.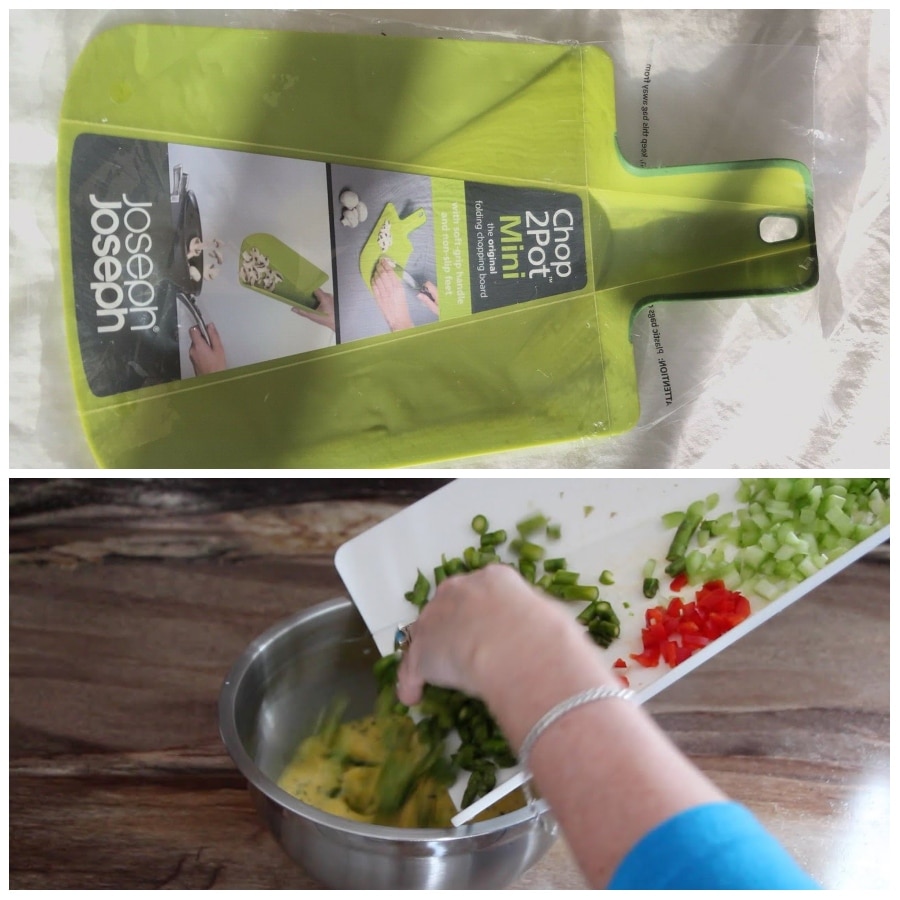 Once the edges are folded up, you can pour the veggies into the pot or pan without any of them falling on the stovetop or the floor. We have all had a few stray veggies go missing.
Refresh your Fridge
Gone are the days of a smelly fridge with this funny looking deodorizer. This fiesty deodorizer is easily available online and once filled with baking powder it absorbs all those nasty odors in our fridges and freezers.
This way your fridge will smell clean and no nasty odors will contaminate your food. If you fill the chilly mama with water you can also use it to clean your microwave, all you need to do is set microwave it for a minute and then all the dirt will come off easily.
Cleaning Gloves
Silicone gloves, whether they are being used for cleaning or as oven mitts are a pretty amazing creation. Silicone as a material is very durable, and can be used to grab a hot pot lid or scrub a dirty plate.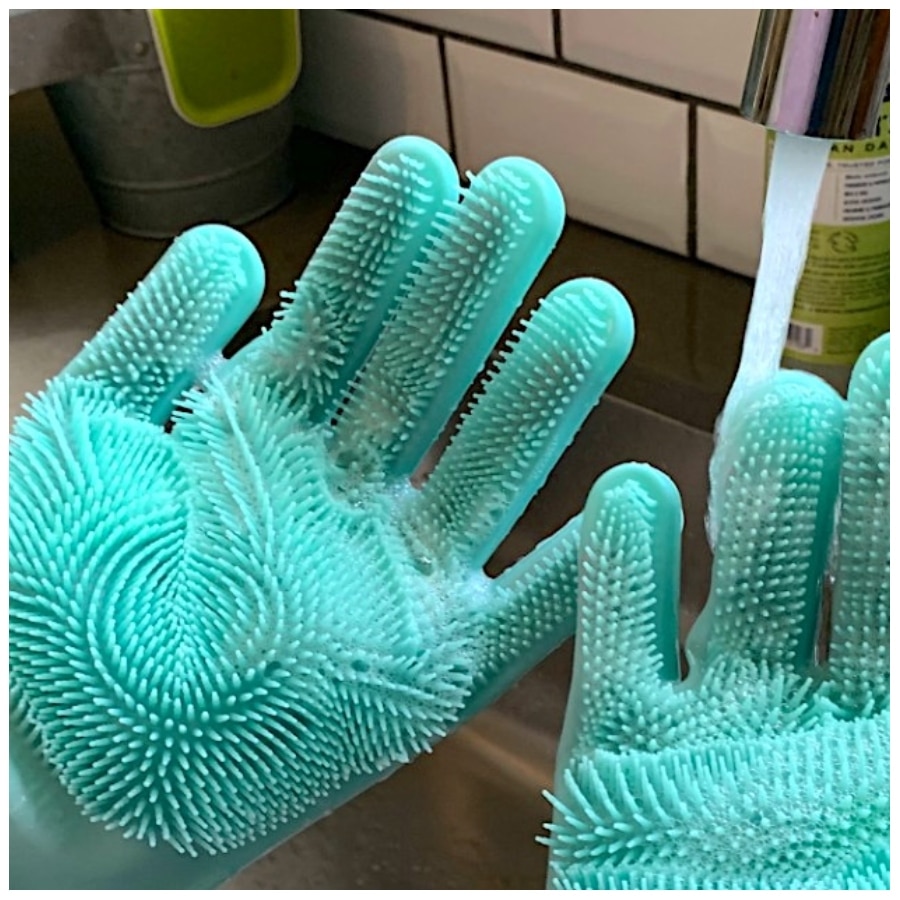 They are truly revolutionary, the best part is that they don't wear out quickly the way normal rubber gloves do. You can buy a pair of these and they will last you until next year when used correctly.
Look, No Hands
Some dishes call for regular stirring, like a bechamel sauce for example, which means you have to stand next to the stove and constantly stir it until it is ready to eat. This can be quite time consuming, which means you may want to invest in the automatic stirrer.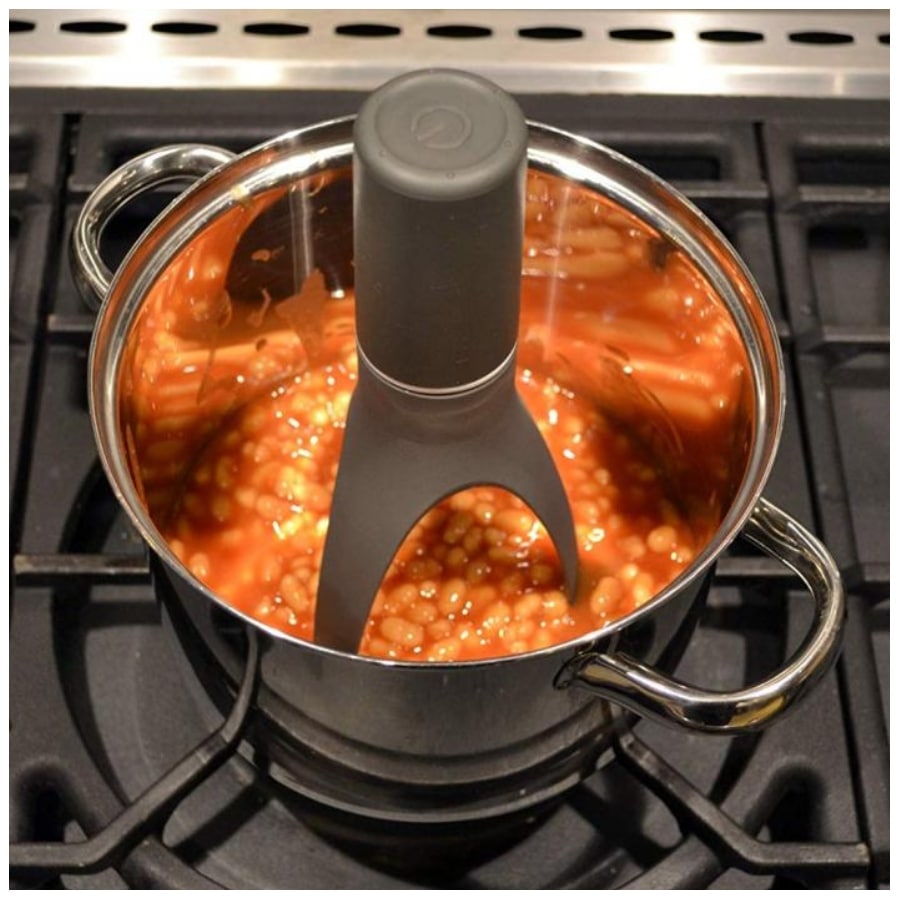 All you do is place it in the middle of a bowl or pot, press on, and it does the rest. Your hands are now free to prepare other dishes to go along with what you are making.
No More Boiling Over
When it comes time to make rice, you have to cover the pot, and then bring the mixture to a boil. One of the most common problems that occur, is that the water will get too hot, and then boil over.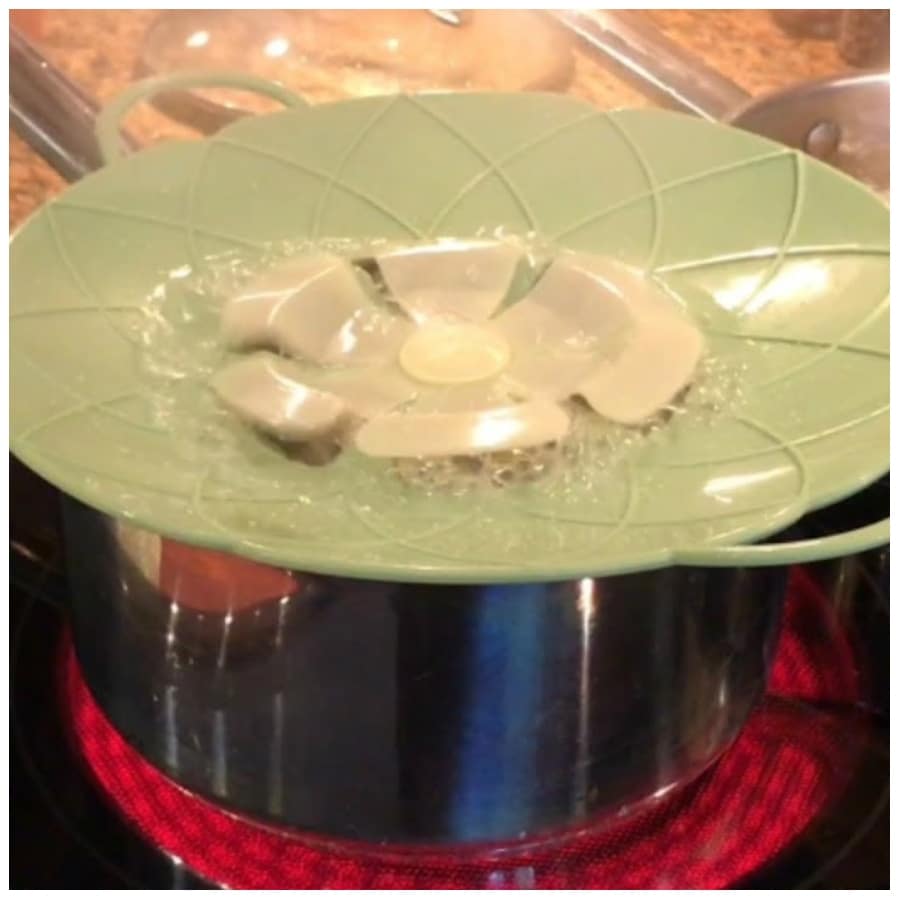 This innovation, which you place around the lip of the pot, is designed to catch any of this water that has boiled over. You won't hear the sizzle of it hitting your element, and you won't have to clean up all of the hard crusty dried water after it happens.
Perfectly Steeped Tea
Enjoy a relaxing cup of perfectly brewed tea with this single-cup tea infuser. The infuser allows you to make a single cup of tea so you don't have to fuss making an entire pot of tea for yourself.
Not only will you be able to make a perfect cup each time, but the infuser's design also allows you to remove it easily without getting your hands wet. It also holds the perfect amount of tea leaves and is easy to clean. Plus, it is super cute and they come in any animal shape and color.
A Digital Spoon
Using a teaspoon or tablespoon to measure powdered spices is pretty easy, but sometimes certain recipes will call for exact measurements, right down to the weight. This measuring spoon can accurately tell you the weight of whatever is contained in the spoon.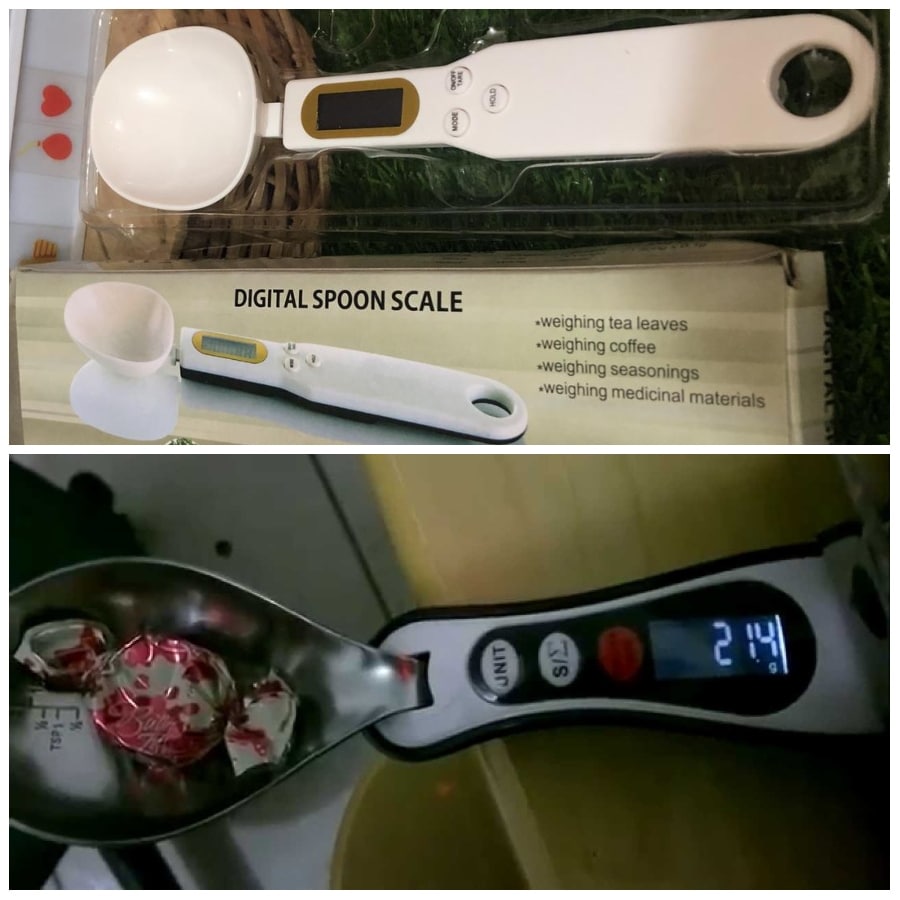 If you need to add a bit more to take some out you can. That way every recipe you follow will taste and look exactly as it should. So, grab some of these and start cooking!
Special Rolling Pin
A rolling pin is in every baker's arsenal pastry making goods. This rolling pin is special though. It has been carved into fantastical designs, like berries and floral swirls. When rolled across a pie crust, or even cookies, it leaves this pattern behind which can make for a beautiful pie top.
Imagine serving a pie with this as the topping to your family and friends. They will think you are a master baker.
The Perfect Bagel
Slicing bagels in half can be tricky. You try to use a small knife and work it around the edges in a circular manner, but it is never quite perfect. The slice through the middle will be on an angle or maybe sheared off through a portion of it.
The bagel slicer makes slicing bagels as easy as can be. All you need to do is place the bagel in the slicer and then push down on it to cut it in half. It kind of resembles the French guillotine though.
Perfect Pancakes
This ingenious dispenser allows you to pour pancake batter perfectly every time with no spillage. You can also measure the perfect amount each time so your pancakes will all be a perfect size. Not only is this handy creation good for pancakes, but it is perfect for pouring muffin and cupcake batter with no mess and perfect portions.
It is easy to use with a trigger built into the handle so you can stop and start pouring easily. To clean up, simply pop the dispenser into the dishwasher, and extra batter can be saved for later by simply popping the lid over the top of the jug.
Novelty Items
We all need some salt and pepper when it comes to cooking and seasoning a meal. Some people like a lot, some people like less, which means you must always have salt and pepper shakers on hand. These two are actually snowglobes.
When you 'shake' them to get your salt or pepper, the seasoning will fly around them and make it look like it is snowing on these little bears. These are a great way to dress up your dinner table.
2-in-1 Tongs
Tongs are one of those things you may not use often, but when you start using them you will need to use them for the whole meal preparation. The problem that sometimes occurs is that things can slip through the tongs. This tong innovator found an easy solution to this problem.
They simply put a strap of silicone between the two metal pieces, so that it could catch or help you to move any food that needs to be. Now, that is genius.
Make Your Own Butter
Lots of people are learning how to make their own products, like butter. Butter is pretty easy to make, but it does need to be churned to get it to that creamy consistency most people love. This homemade butter churner, allows you to do just that.
Place your cream inside the jar, and start churning. After awhile the heavy cream will turn into butter which you can refrigerate and store for later. Now, you will always have fresh butter.
No More Oil Burns
For those of you who enjoy cooking bacon in the morning, you are well-acquainted with splattering fat landing on your skin. It stings for a minute and then goes away, but why should you even have to go through this?
You can simply put a splatter screen around your hand, and that way any burning oil will scorch that surface, rather than your skin. This will make your sizzling bacon taste that much better.
Utensil Compartment
Finding all of your cutlery, whether it is in a drawer on scattered across your countrop can be difficult. You want a specific spoon or knife, and it is nowhere to be found. Also, when you wash your cutlery it needs to dry.
This elephant holder not only keeps your cutlery all in one place, but it also drains any remaining water into the sink. Your countertops will stay, dry, your utensils where they need to be, and you will feel better for being organized.
Another 2-in-1
Tongs after often used for deep frying things like chicken, potatoes, and donuts. You pick up the deep-fried item, then deposit it on a mesh cooling rack where the excess oil can drip off.
With these tongs, you can do both. Grab the piece of meat you have fried, then let it drain, and place on a plate for easy seasoning and serving. You don't need to worry about grease getting everywhere, and you can cut costs on buying a paper towel to wipe it all up with.
An Unusual Ice Cream Maker
Have you ever wanted to combine games and food? Well, with this ball-shaped ice cream maker you can have both. You need to pass the ball around, you can throw it, just make sure that it is in motion and mixing everything inside.
After a certain amount of time, the ice cream should be ready to be eaten. How much you roll it around is how thick your ice cream will be, so have a lot of fun playing with this one.
Yummy Honey
Honey is notorious for being a messy sauce to put on pancakes, or even in tea. You use a honey spoon, and the viscous liquid somehow manages to get stuck to everything around it, as it is quite drippy. This innovator decided that they had had enough of dealing with honey everywhere.
This dispenser has the honey being dispensed from the bottom of the container rather than the top, which makes it easy to close and put away when you are finished.
A Butter Helper
When the butter has been in the fridge for a long time, it can get very cold and hard. This makes it almost impossible to cut, and then spread on a piece of toast. That is where the butter spreader comes in.
It shaves off a very thin piece of butter that will easily melt and spread on a warm piece of toast. Now, you can keep your butter in the fridge and not worry about being able to melt it quickly when it comes to using some.