We are used to seeing celebrity marriages fall apart all the time, and we can't blame them. Relationships are hard, but having a relationship with the whole world watching must be even harder. But despite the pressure, there have been some happy celebrity couples withstanding the test of time, media harassment, and even a scandal here and there. These famous couples are the longest-lasting couples in Hollywood, and as it seems, they are here to stay!
Cindy Crawford and Rande Gerber: 20 Years Together
No matter how much the years pass, we all probably remember that Cindy Crawford was once married to Richard Gere. But even though their relationship didn't really work out in the end, she did find love again, marrying Rande Gerber, who was her good friend at the time.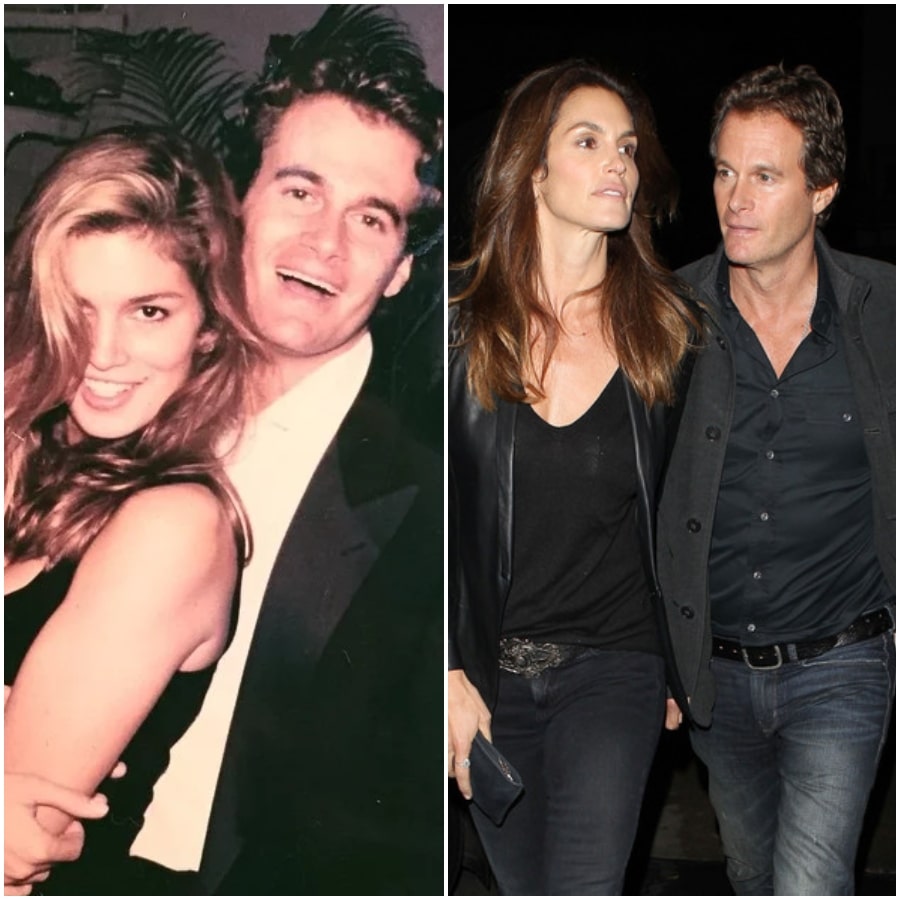 The couple has been inseparable since 1998, having just passed the 20-year mark! Gerber has shared during interviews that their relationship has worked for so long because they are the best of friends!
Kevin Bacon & Kyra Sedgwick: 32 years Together
Kevin Bacon and Kyra Sedgwick are easily one of the longest-lasting couples in Hollywood, as they've been together for more than 30 years. They have become a couple to envy both amongst fellow Hollywoders, but also for anyone who aspires to stay married for that long.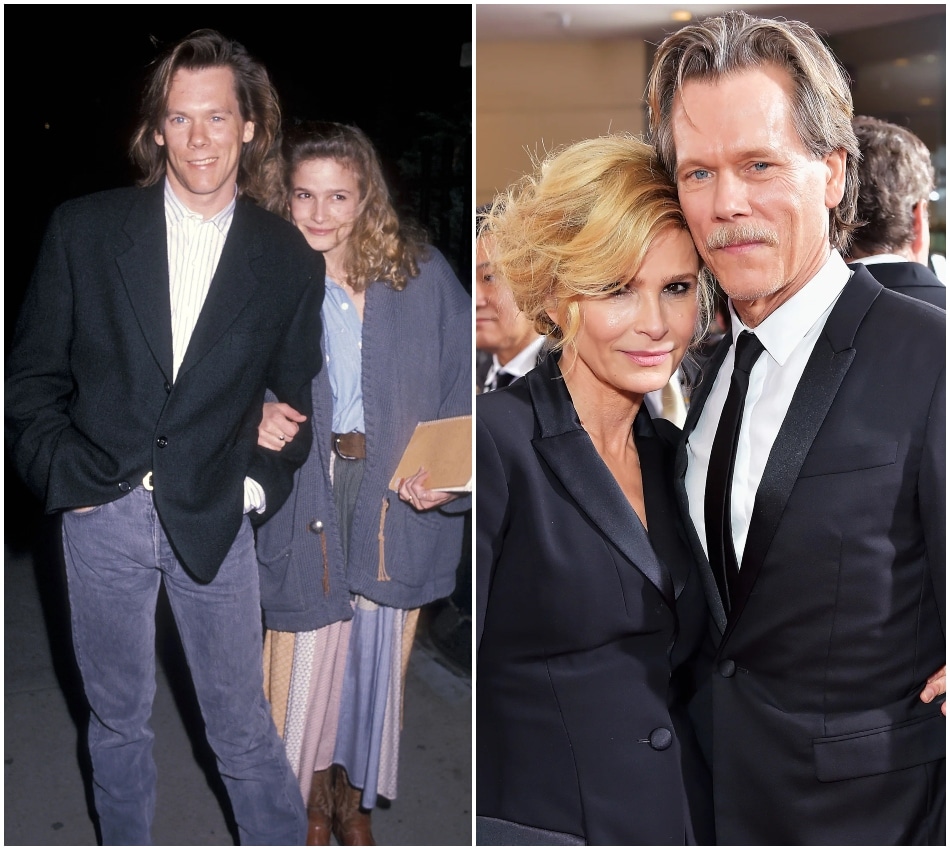 The lovebirds met on set when they both starred in the TV series Lemon Sky. Back then, Bacon was only 22-years-old. The couple got married in 1988, had two children together and both managed to excel in their careers. That doesn't mean that they have never had any struggles, just like any couple, they had some challenges. But in the end, they put their love above everything.
Nick Offerman & Megan Mullally: 17 Years Together
In 2000, Nick Offerman and Megan Mullally met as they both acted in a play in the comedic scene. The comedian actors were in different stages of their careers back then, with Offerman struggling to find his big break, while Mullally had already starred in Will & Grace.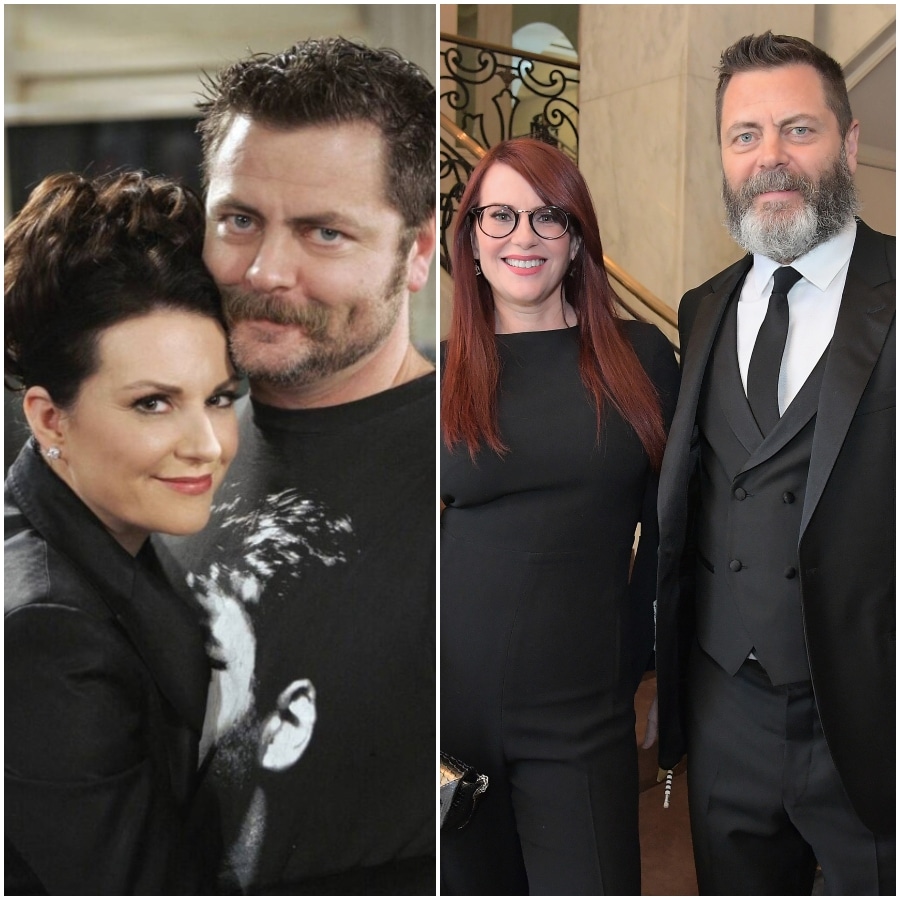 The couple married not too long after, and are now going on 17 years together. They have shared before that one of their biggest secrets is that no matter how busy their schedules are, they never stay away from each other for longer than two weeks. Their marriage has been so iconic, that the couple even wrote a book together titled: The Greatest Love Story Ever Told.
Bruce Springsteen & Patti Scialfa: 29 Years Together
Another couple that is an incredible example of long-lasting love, Bruce Springsteen and Patti Scialfa have been together for almost 30 years and are still going strong. It all started when Springsteen invited Scialfa to join them on the road as they toured the world during their "Born in USA" tour.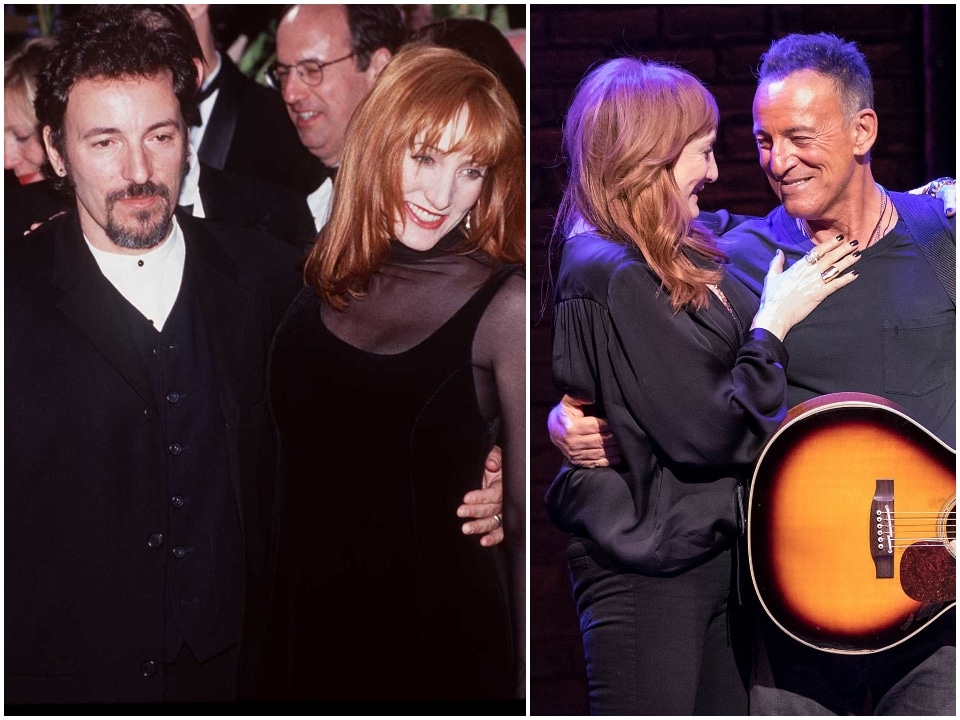 Apparently, Scialfa was already head over heels for him by then. They have been inseparable since then. They have three kids together, and they built a peaceful and family-oriented life. In fact, Springsteen has written several songs declaring his love for Patty over the years, making us believe that their love is most certainly not going anywhere anytime soon.
Sam Elliott & Katharine Ross: 34 Years Together
Sam Elliott and Katharine Ross met during the filming of Butch Cassidy and the Sundance Kid back in 1969, but apparently, Ross had such a small role in the movie that they barely got to know each other.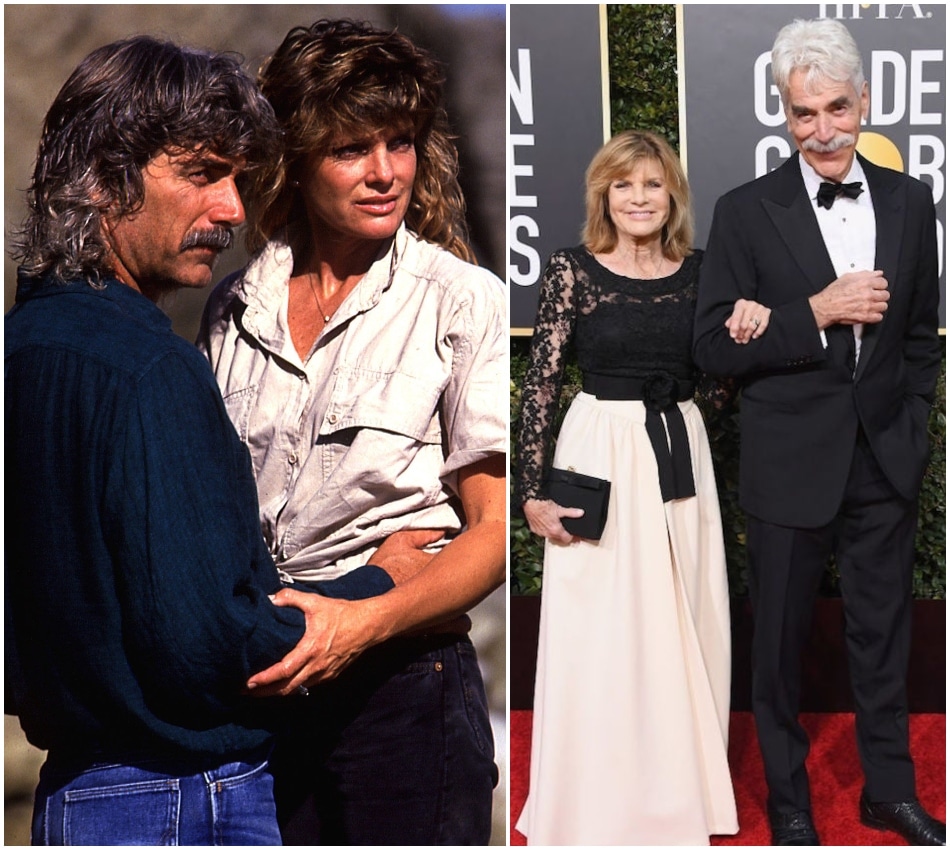 They reconnected roughly 10 years later, during the filming of The Legacy. They finally started dating in 1978 and got married in 1984. Just like Scorcese, this was Ross' fifth marriage, but it seems like fifth time's the charm, since they have been married for 34 years.
Dolly Parton & Carl Dean: 52 Years Together
According to these lovebirds, it was love at first sight. Dolly Parton was only 18-years-old when she met the love of her life, and Carl Dean was two years older than her. They met just outside of a laundromat, the first day after Parton had moved to Nashville.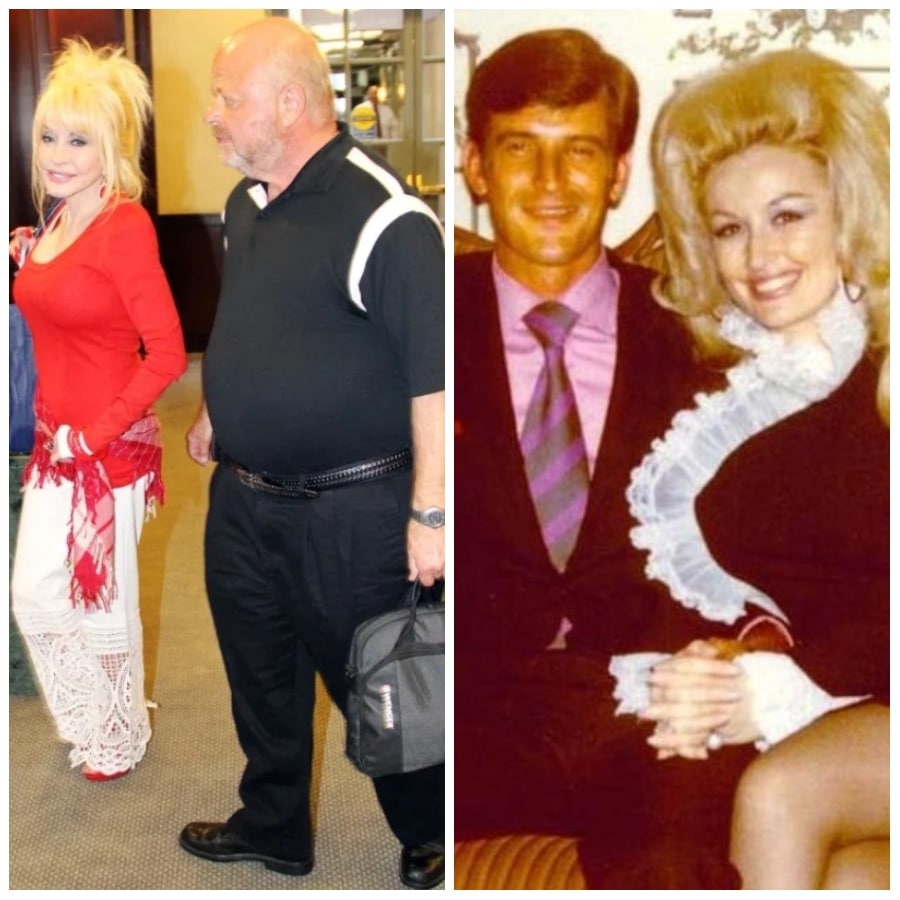 They dated for two years until they were ready to tie the knot and start building a life together. It was the smallest and most intimate wedding ever with only three people in attendance: Dolly Parton's mom, the preacher, and the preacher's wife. The couple chose not to have kids and to focus on their love and their careers, but they are known to spoil their nieces and, of course, Dolly Parton's goddaughter, Miley Cyrus.
Billy Ray & Tish Cyrus: 26 Years Together
Billy Ray and Rish Cyrus' relationship and marriage are a little bit like a movie. Back in 1993, Ray's record company was completely against him marrying Cyrus. But he chose to not listen to their advice, and followed his heart instead, marrying Cyrus in secret that same year.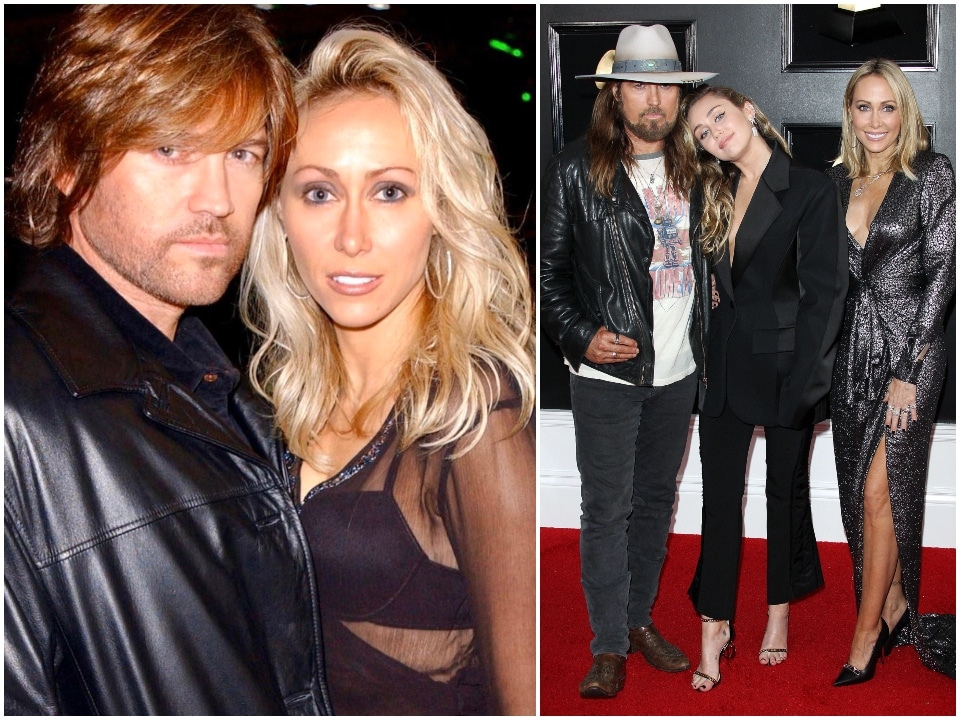 At that time, Cyrus was already pregnant with the couple's second child. Cyrus had previously had two children before her relationship with Ray, who adopted the two kids and raised them as his own. The couple filed for divorce in 2010 but dropped the year after. Ray filed again in 2013, but they dropped it once again after a lot of therapy.
Christian Bale & Sibi Blažić: 20 Years Together
Christian Bale and Sibi Blažić are one of the most private couples in Hollywood, as they have shared very little about their personal lives to the public.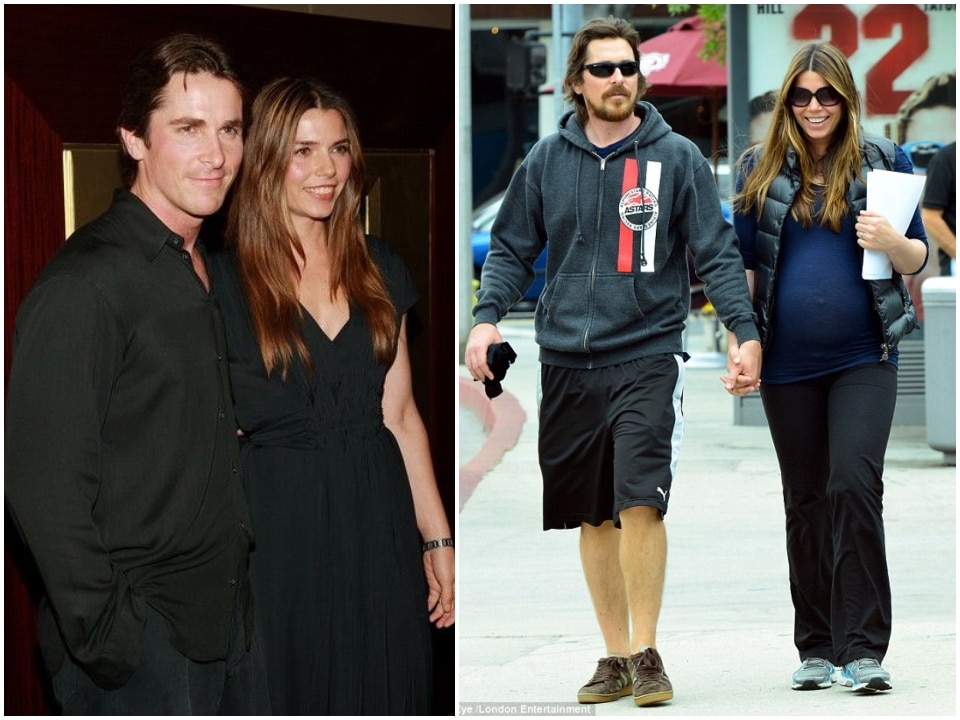 The couple has two children and has been married for over 20 years. Apparently, when they met, Bale had absolutely no interest in getting married, since everyone in his family was divorced. But as they got to know each other, his perspective changed and he was ready to tie the know and to believe in love again.
Martin & Helen Scorsese: 21 Years Together
It's hard to believe that even though the Hollywood legend has been married to Helen Scorcese for 21 years, this is his fifth marriage. They got married in 1999, and have a daughter together who has acted in The Aviator and The Departed.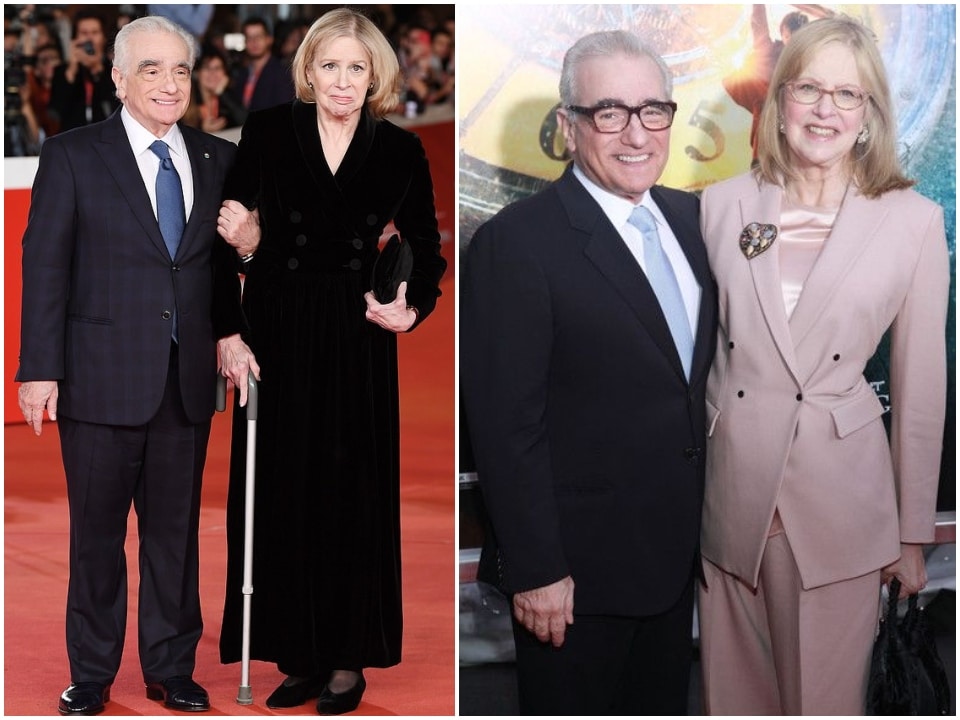 But before he married Helen, Martin Scorcese had been married to several women, including Julia Camron and Isabella Rosselini. Unfortunately, none of them were meant to be. Even though Scorcese is so well-known, the couple has managed to keep their life very private.
Rachel Zoe & Rodger Berman: 22 Years Together
Rachel Zoe and Rodger Berman were both working in restaurants when they met for the first time in 1991. Rachel Zoe was only 19-years-old, and she completely fell head over heels for Berman.
Berman also remembers the moment vividly, sharing that she can still picture the first time he saw her, wearing a mini black dress and high-heeled pumps. He even remembers her hairdo and lipstick color! They have two children together and have lived a pretty happy life.
Jerry & Jessica Seinfeld: 19 Years Together
Before Jessica Seinfeld married her current long-time husband, she was married to Eric Nederlander. Even though there were a lot of rumors, no one ever confirmed if their marriage failed because of her tight friendship with Jerry at the time.
The truth is that they got married not very long after Jessica and Eric's divorce, and have been together ever since. The couple has had three children together over the course of the past two decades.
Samuel L. Jackson & LaTanya Richardson: 38 years Together
Another couple that we absolutely love, Samuel L. Jackson and LaTanya Richardson have been married for almost 40 years. Over the years, Samuel L. Jackson built his acting empire, becoming one of the most respected actors in Hollywood and breaking many barriers in the industry.
But as he grew professionally, Jackson and Richardson's marriage also flourished since they tied the knot in 1980. Together, they founded a charity with the aim of improving access to education and the education system in general.
Tom Selleck & Jillie Mack: 31 Years Together
One of the most famous and wanted men in Hollywood, sadly for many fans, Tom Selleck and Jillie Mack's marriage has been going strong for over 30 years. The couple has been victim to several rumors, but they have managed to ignore it all while focusing on their relationship.
Selleck has shared in interviews before that one of the reasons why their marriage has lasted for so long is because the couple not only loves each other, but they also like each other a lot.

Denzel & Pauletta Washington: 35 Years Together
In 1996, Denzel Washingon was labeled the best-looking man at the time. In fact, he had tons of people wishing that he'd be single for a while. But Denzel had other plans.
By then, he was already married to Pauletta, whom he met back in 1977. The couple tied the knot six years later and has been together for 35 years. They have four children together and they even renewed their vows on a trip to South Africa after a few decades of marriage.
Cobie Smulders & Taran Killian : 8 years Together
Cobie Smulders and Taran Killian met in New York and had a good time together before tying the knot. They remember going out to Jazz bars in New York and to play pool with friends.
They eventually fell in love and the How I Met Your Mother star has been happily married since then. They had two daughters in the past eight years of marriage. Curiously, Killian even got to make a couple of appearances in How I Met Your Mother back when the show was still being shot.
Ru Paul & George LeBar: 3 years Together
Ru Paul and husband George LeBar met on the dance floor of the Limelight club, during George's birthday party. This was back in 1994. They have been happily together since then but were only married in 2017.
Ru has shared in an interview that his Australian husband is a sensitive and funny man and he is incredibly pleased with their love. Interestingly, the couple has also shared to have an open marriage since they don't believe in putting restraints on each other.
Rachel Brosnahan & Jason Ralph: 4 years Together
Fellow actors Rachel Brosnahan and Jason Ralph got married four years ago. Ralph is well known for his roles in Land's Younger and The Magicians, while Brosnahan is a recurrent star in the TV show The Marvelous Mrs. Maisel.
Funny enough, the media came late into the party, as when they announced the couple's wedding, they had already been married for a few years. Ralph shared his amusement during a Red Carpet appearance at the Screen Actors Guild Awards.
Kerry Washington & Nnamdi Asomugha: 7 years Together
The iconic Scandal star has been married to Nnamdi Asomugha for seven years. Kerry Washington, who is known for several roles, but her Olivia Pope character has caught the attention of many, has had an impressive Hollywood career. Nnamdi is a former San Francisco player.
The couple has had three children together and has maintained a very private life over the years. Washington is known to value her family time and her children's privacy, so the media has backed up after she refused to talk to the press about her personal life a couple of times.
Jim Parsons & Todd Spiewak: 3 years Together
Jim Parsons, Big Bang Theory's famous and nerdy Sheldon Cooper, has accomplished an enormous amount of worldwide success due to the show. Even though Parsons and Spiewak have been together for nearly 15 years, they only tied the knot in 2017.
Parsons shared that the couple decided to wait that long because being married had never been a huge priority for either of them. But when they finally did get married, Parsons felt that the ceremony had been much more meaningful than expected.
Danny DeVito & Rhea Perlman: 38 years Together
Iconic actor Danny DeVito is known for several roles over the years, including Taxi and the way back in the 70s and Batman Returns. He has not only had a life-long career, but also one of the longest marriages in Hollywood.
The actor has been married to fellow actress Rhea Perlman since 1982, and the couple has been going very strong since then. Perlman starred in Cheers during the 1980s but has had a quieter career over the years. The couple has had three children together.
Colin Firth & Livia Giuggioli: 23 years Together
Colin Firth and Livia Giuggioli met in 1996, on the set of Nostromo. They completely fell in love with each other and were married the year after. Although the couple has been in the limelight for so long, they have managed to keep most of their private life away from the eyes of the public.
When asked about the reason why their love and relationship has been lasting for so many years, they honestly responded that they have no idea.
Joanne Woodward & Paul Newman: 50 years Together
Joanne Woodward and Paul Newman met all the way back in 1953, on the set of Picnic on Broadway. Although they didn't hit it off right away, they eventually fell in love and began dating during the movie The Long Hot Summer.
They got married in 1958 and were together for a whopping five decades. They have three daughters together, in addition to Newmans three children from his previous marriage to Jacqueline Witte. The couple remained happily together until Newman passed away in 2008.
Ellen Page & Emma Portner: 3 years Together
Ellen Page and Emma Portner have an incredibly beautiful love story. According to Ellen Page, the moment she saw Emma Portner for the first time she knew she had to marry the girl one day, it was love at first sight!
Apparently, she saw a video of her now-wife on Instagram, finding herself stunned by Portner's talent as a Canadian choreographer. The creative couple tied the knot in 2018 and seem to be here to stay!
Carey Mulligan & Marcus Mumford – 8 years Together
Carey Mulligan and Marcus Mumford have one of the mushiest love stories in Hollywood. The two of them were childhood pen pals and had a long friendship until they tied the knot.
Apparently, they used to exchange letters with each other during church but eventually grew apart as their careers developed. After a couple of years with no communication, they started talking again. In 2012, they got married in a beautiful and intimate ceremony. The couple has two children together.