In an unexpected twist, the highly acclaimed Meryl Streep takes on the role of a struggling actress in the third season of Hulu's beloved mystery comedy. Portraying Loretta Durkin, a character who has been aspiring to succeed in acting for over half a decade but never quite makes it, Streep showcases her abilities in a way that's almost unbelievable. A character who can't act played by an actress who can? Here's how the show brought this paradox to life.
As if Meryl Streep could be anything less than perfect
Meryl Streep's Loretta Durkin is introduced as an ambitious actress who hasn't been able to land a part. But this isn't just any character; this is Meryl Streep playing someone who can't act, something unimaginable for many fans of the actress. The dichotomy of her character is highlighted during her audition for Oliver's play, where Loretta appears larger-than-life and perfect for the role of a nanny. It's a testament to Streep's skill that she can portray Loretta as a bad actor, something that must be challenging for a talent like her. Yet she lands the role, and the earth finds harmony again.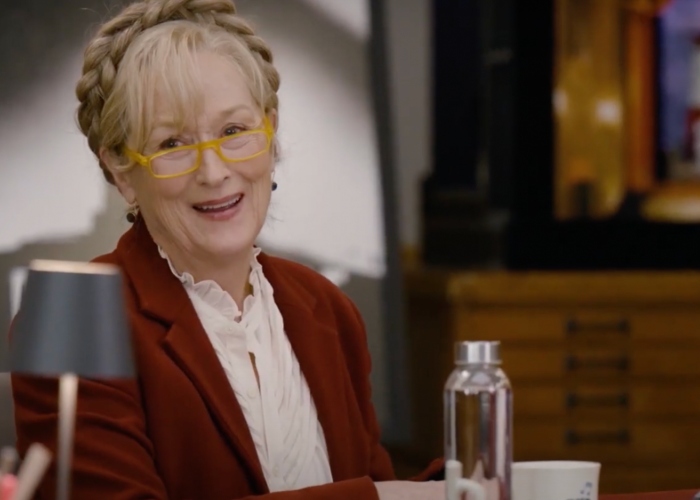 Loretta's character develops in a way that explains why she's never found success in acting. She thinks too much outside the box, and her creativity leads her to make daring choices that don't always align with the director's vision. From ditching her audition's timbre for a Scottish dialect to opting for a French Canadian accent, she keeps Oliver on edge. Her attempts to bring something new to the character only alienate her from what was expected, and even her acting with a normal accent becomes odd. This eccentricity provides an entertaining glimpse into an alternate reality where Meryl Streep struggles with acting.