Women are portrayed in the media as these mysterious creatures that always look flawless and don't appear to deal with everyday grooming issues. But that is simply not true, women are human beings that experience all the biological processes, such as ingrown hairs after shaving or bath breath in the morning.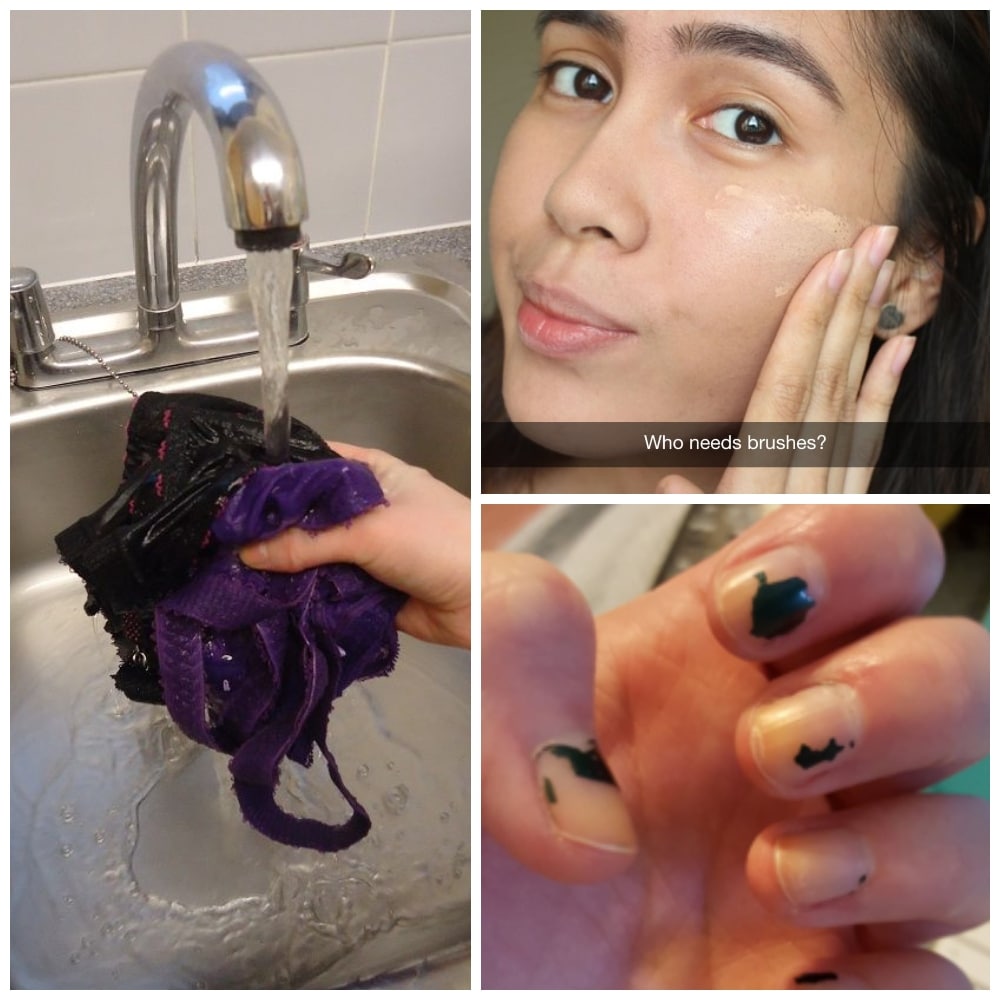 Good cleaning habits help to avoid creating sources of harmful bacteria. They can negatively affect our health by causing skin irritations or eye infections for example. Beauty routines and upkeeping can be a struggle for many women. Some ladies might use disposable makeup wipes more than once or not realize that their disposable razors need to be replaced, these small things make up lazy habits that can compromise their health.
Here is a list of all these slightly off-putting habits women secretly have that maybe you didn't know of. If you are a woman and you happen to do some of these, pay attention to the negative consequences explained. This can be a chance to get back on track with healthy routines.
Reusing Q-Tips or Remover Pads
As it is indicated in the packaging instructions, Q-Tips and makeup remover pads are only to be used once. Research has shown that they're not good for the environment and, nowadays, we can easily get their zero-waste alternatives.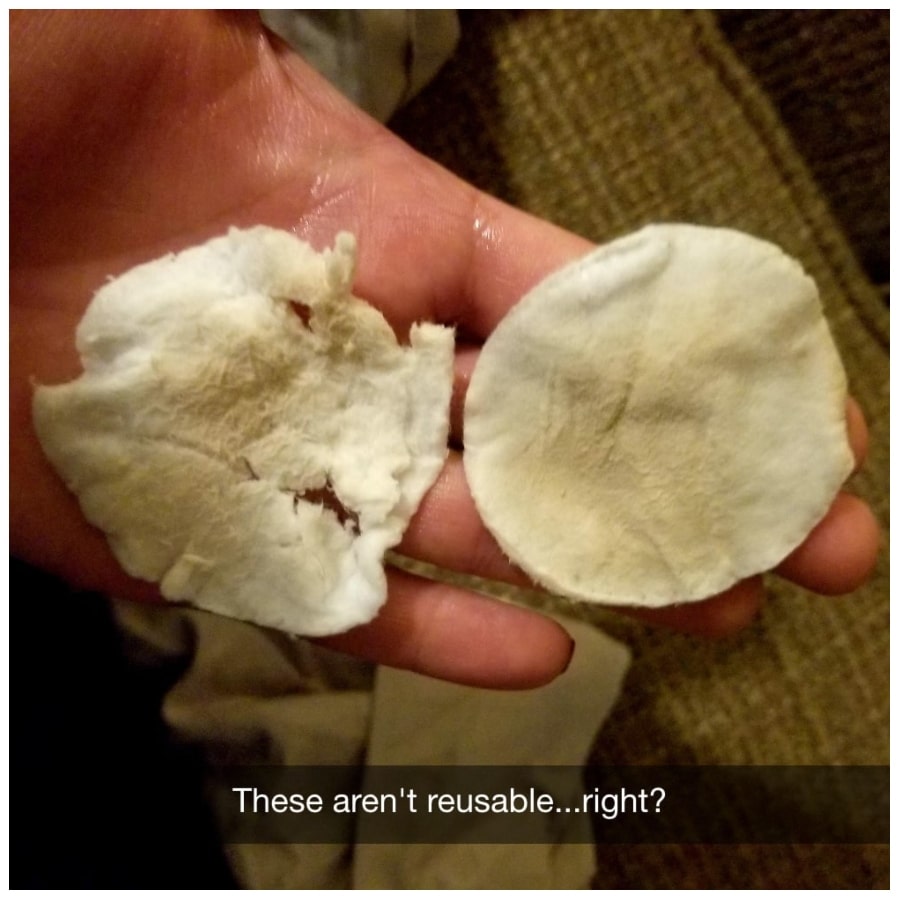 However, there are women who tend to reuse cotton makeup removers more than once. This is a very unhygienic practice since it can harbour harmful bacteria. Some women will even go as far as reusing makeup wipes.
Dealing With Chin Hair
There are many ways in which women deal with facial and body hair. Some ladies prefer to shave, others wax or tweeze. There are also women who find hair removal cream effective to get rid of unwanted hair, others prefer to bleach or thread them.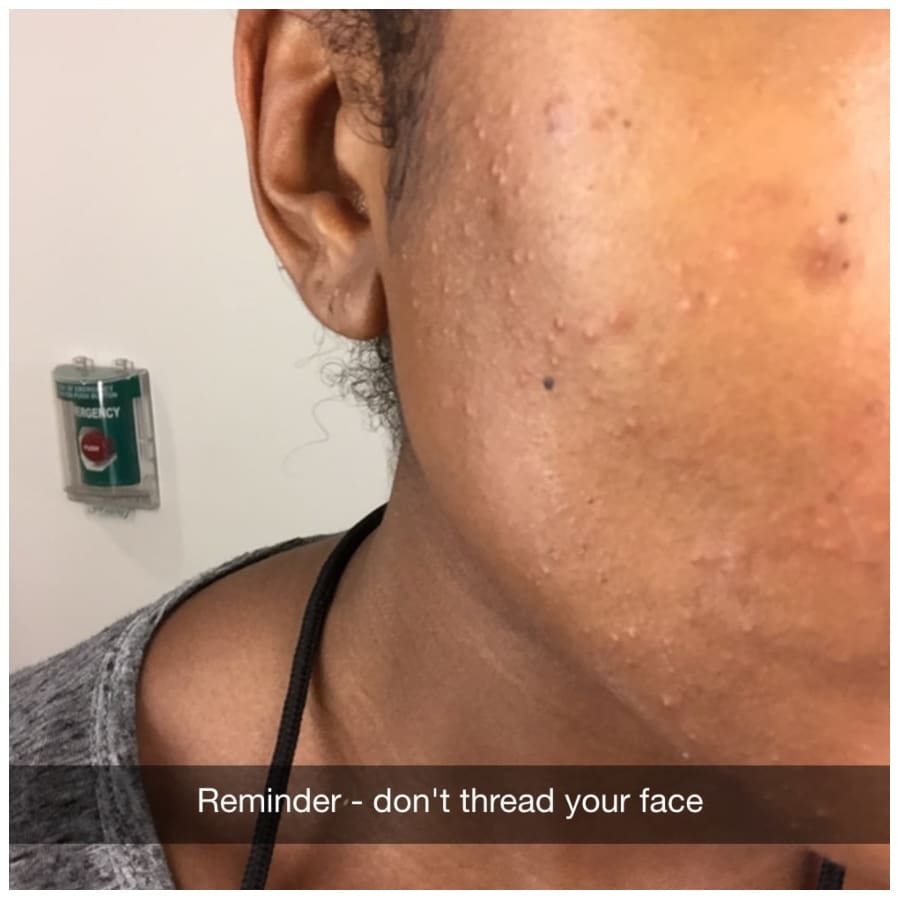 It's up to each woman's preference what method to use. Society and the beauty industry push the narrative that describes women as naturally hairless creatures and that is simply not true.
Applying Excessive Layers of Mascara
There is the trick to apply many layers of mascara to give the illusion of thick, clumpy, spider lashes, but it's understood that you should remove it and wash your face at the end of the day.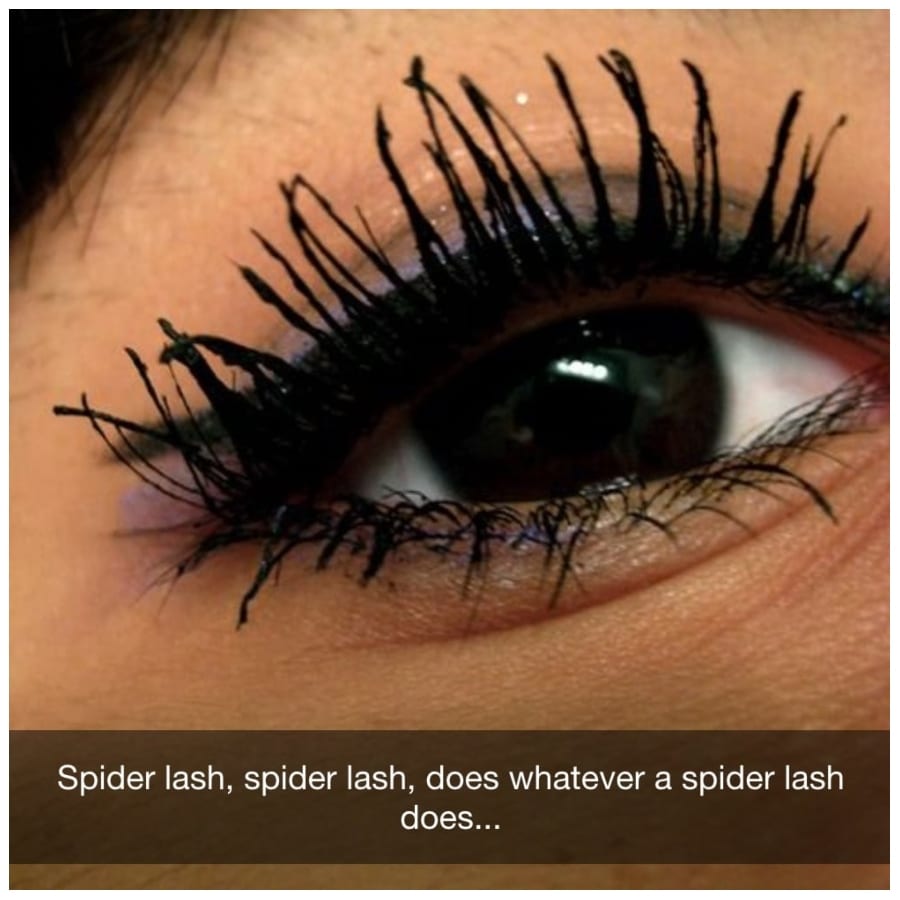 However, there are ladies, like Victoria's Secret model Adriana Lima, that continually apply mascara without ever removing the old layers. This is not recommended since it can cause eye and skin irritation or clog the eyelid's small glands.
Following Social Media Skin Trends
The popularity of skincare has been at an all-time high these past few years. The makeup and skincare communities online share useful tips, favorite products and common problems.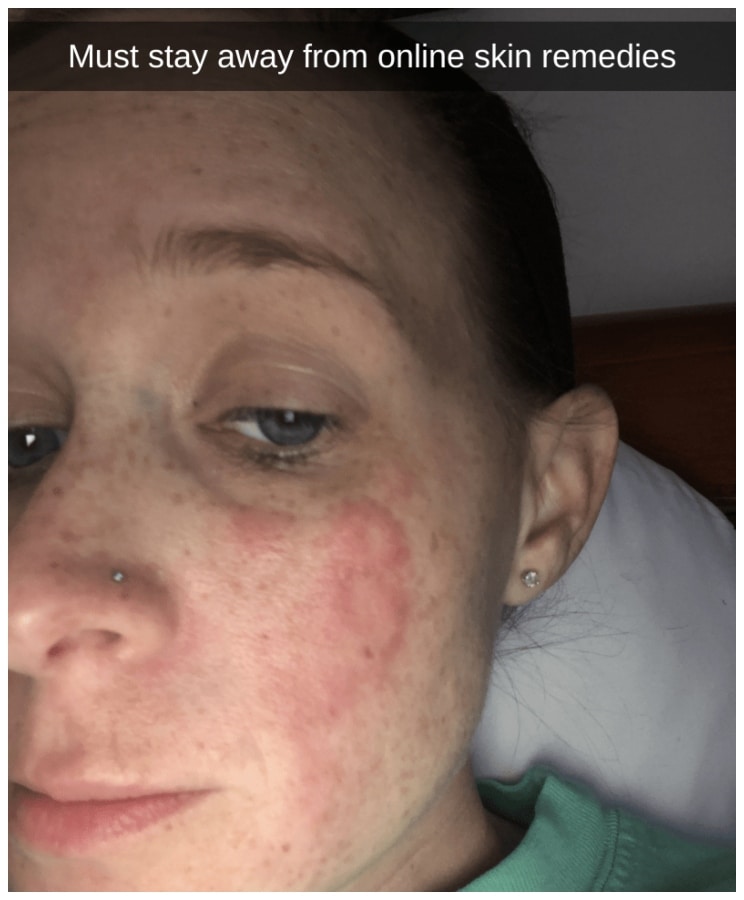 Although this is a great source of information for many of us so we get familiarized with these, some trends that are big in social media might not be the appropriate one for you. Only a dermatologist can give you a personalized response to your skin needs.
Leaving Beauty Blenders Wet
Professional makeup artists recommend wetting the beauty blender sponge before using it. The dampness of the sponge helps you blend your foundation evenly without leaving noticeable streaks, and it also gives you a dewy finish. Nevertheless, it's advised not to leave the sponge wet after use.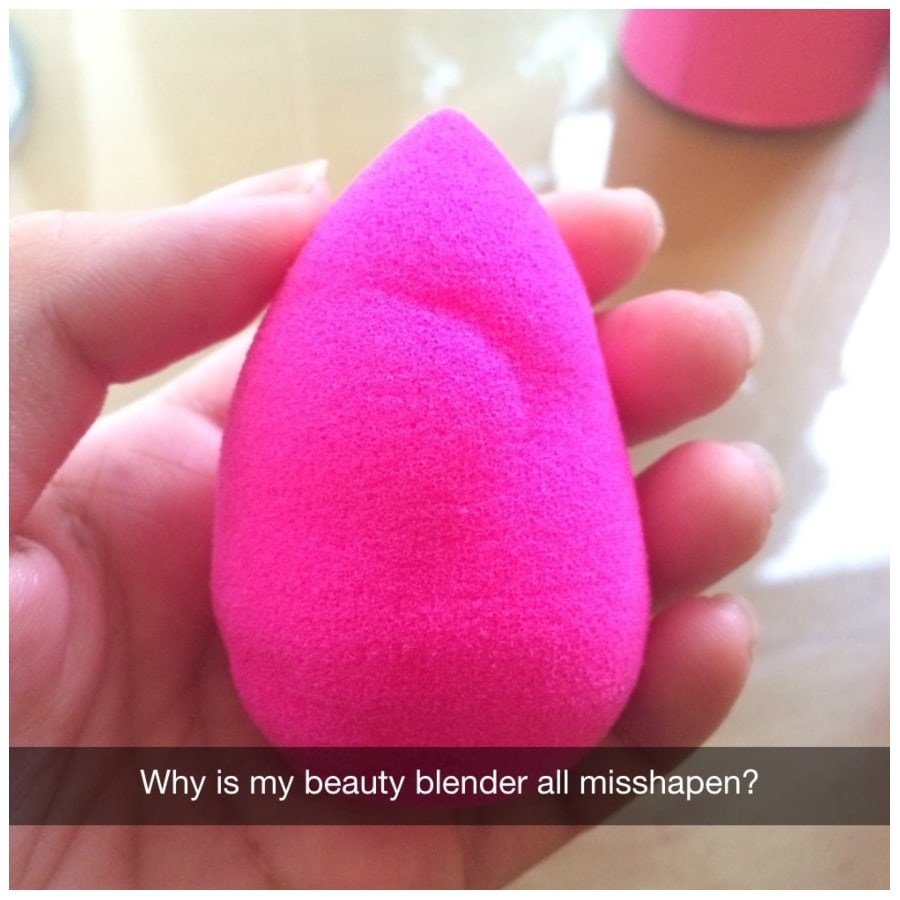 Make sure that, after you wash your blender, you wait until it's fully dry before putting it back in your makeup bag to avoid bacteria growth in your kit.
Sleeping in Your Makeup
Every woman has slept with her makeup on at least once. Sometimes ladies come home tired and it's just too much hassle to remove a full face of makeup. But this shouldn't become a habit, since sleeping with your makeup on can cause redness, sport and dryness.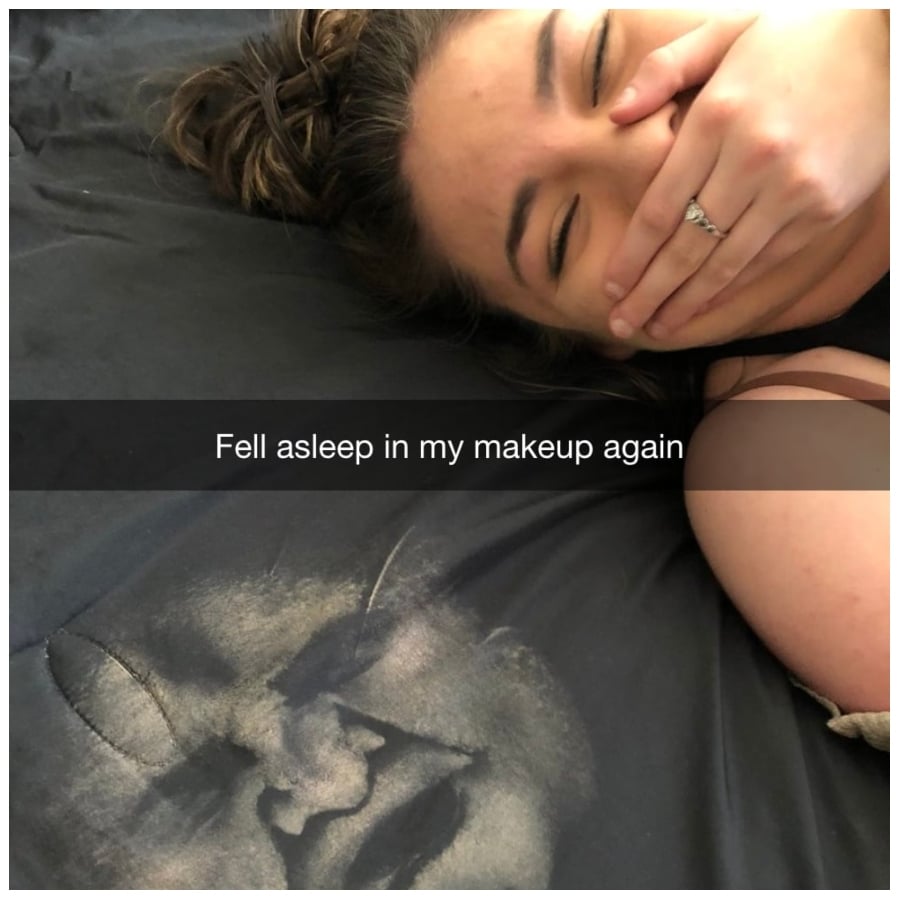 One trick to avoid this situation is to keep makeup remover wipes on your bedside table, so you can comfortably remove your makeup while laying on the bed.
Using a Clogged Razor
Shaving is one of the most popular beauty regiments done by women. Some women shave their legs and armpits every day in the shower, others do it less often depending on their needs.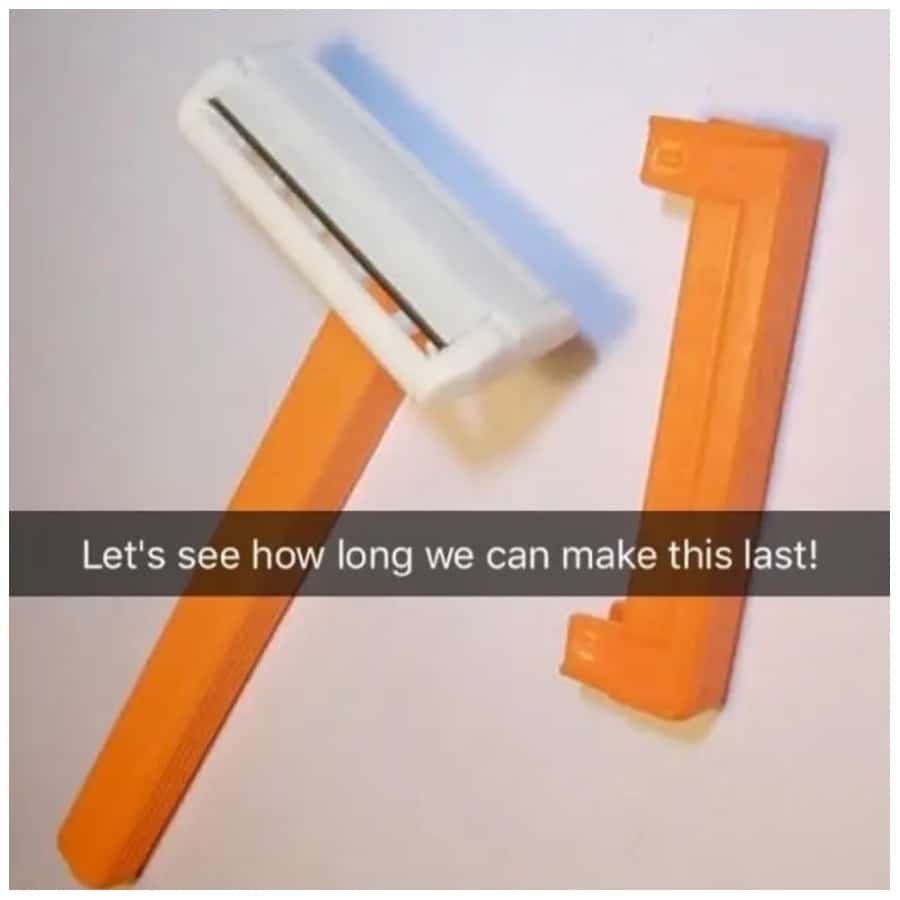 Either way, all this shaving is usually done with a manual disposable razor, because it's the cheapest and most accessible of all the shaving methods. The constant use leaves us with a razor clogged with soap, dead skin cells and hair.
The Perfect Elastic
There is one item that every woman has on her wrist – a ponytail holder or elastic band. It takes months to stretch out an elastic band on your wrist, and some serious dedication. Nobody enjoys the first few days where it feels like it is cutting your circulation off.
Eventually though it becomes the perfect size, until then, there will be a few sad moments while you try to use it for the perfect ponytail.
Biting Dry Lips
To keep the skin smooth and healthy, women try their best to keep hydrated and use chapstick in the long winter months. Lips are one of the parts of the body that suffer the most during wintertime.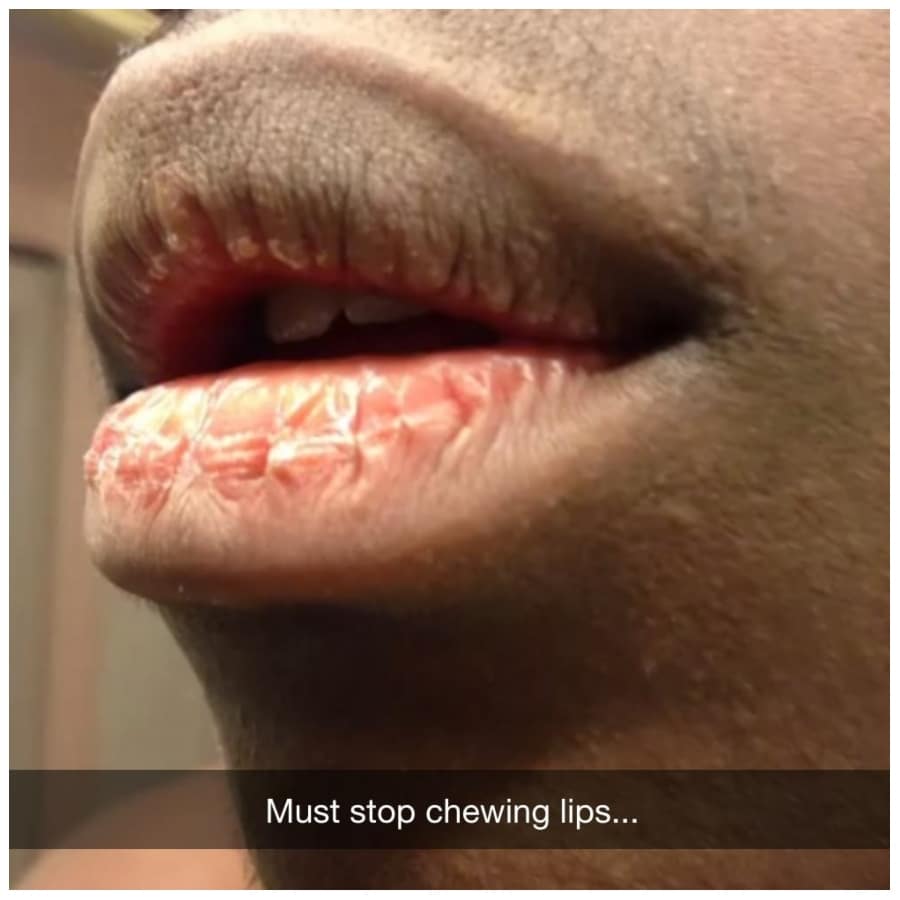 The cold and the wind dry them up and they can end up getting severely chapped. Some women end up adopting the unhealthy habit of biting their chapped lips. To avoid this, keep your lips properly moisturized.
Picking Off Nail Polish
Manicures are one of the most beloved self-care beauty routines out there. Some women religiously get their nails done by professional nail artists or they take the time to do it themselves.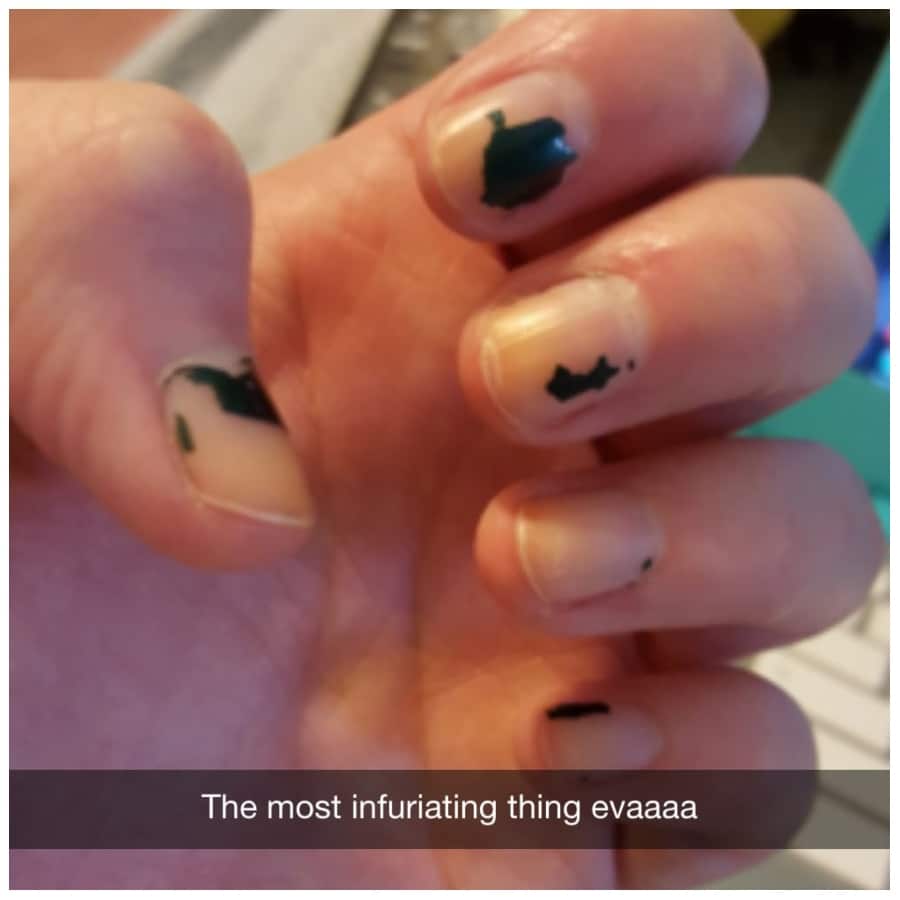 But what happens when the nail polish starts to chip off? Instead of grabbing nail polish remover and taking it fully off, some ladies start picking at it to remove it in chunks. This habit damages the nails and it looks sloppy and untidy.
Not Washing Makeup Brushes Enough
We, who wear makeup, know very well of the importance of regularly washing makeup brushes. There are specific brushes for liquid foundations, pressed eyeshadows, highlighter, blush, etc, they get dirty very fast.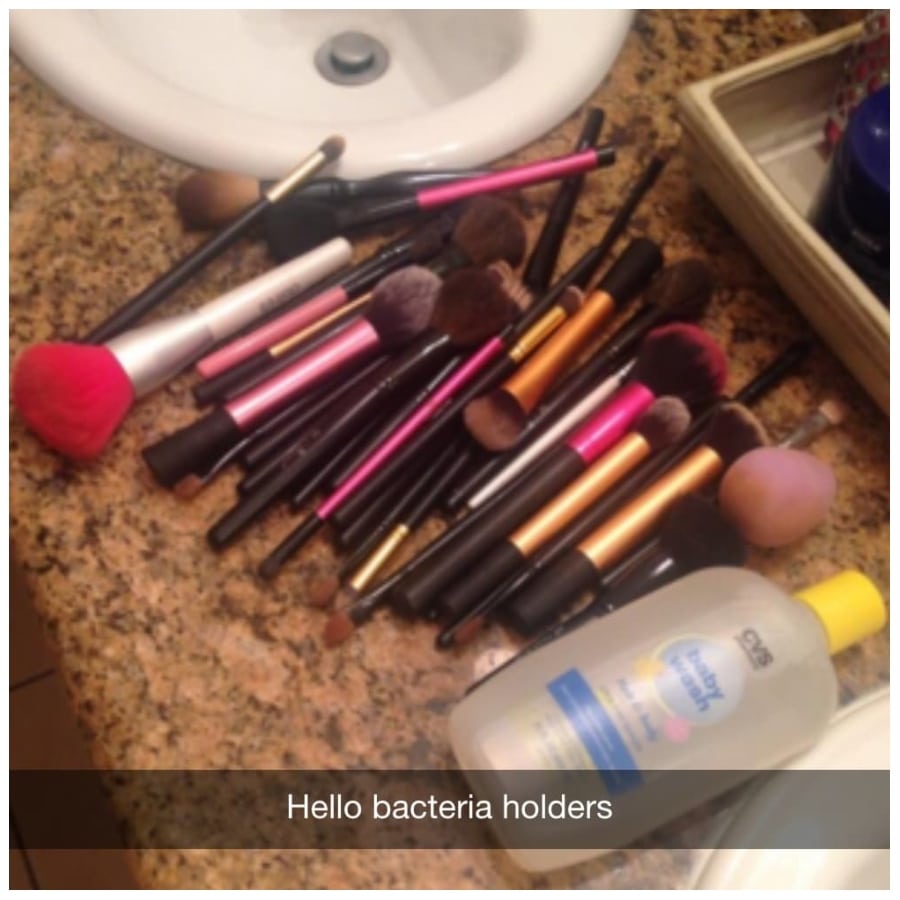 The product left in between the hair bristles and the bacteria collected when we rub them against our eyes and mouth, it becomes a seabed for bacteria. Luckily today we have many affordable cleaning products for makeup brushes that make this chore easier.
Never Properly Removing Eyeliner
Achieving the perfect eyeliner wing comes with patience and a lot of practice. But some women aren't very skilled at it yet and when they achieve it, it's almost by sheer luck. They leave it on overnight, so they can use it as a template and work over it the next day.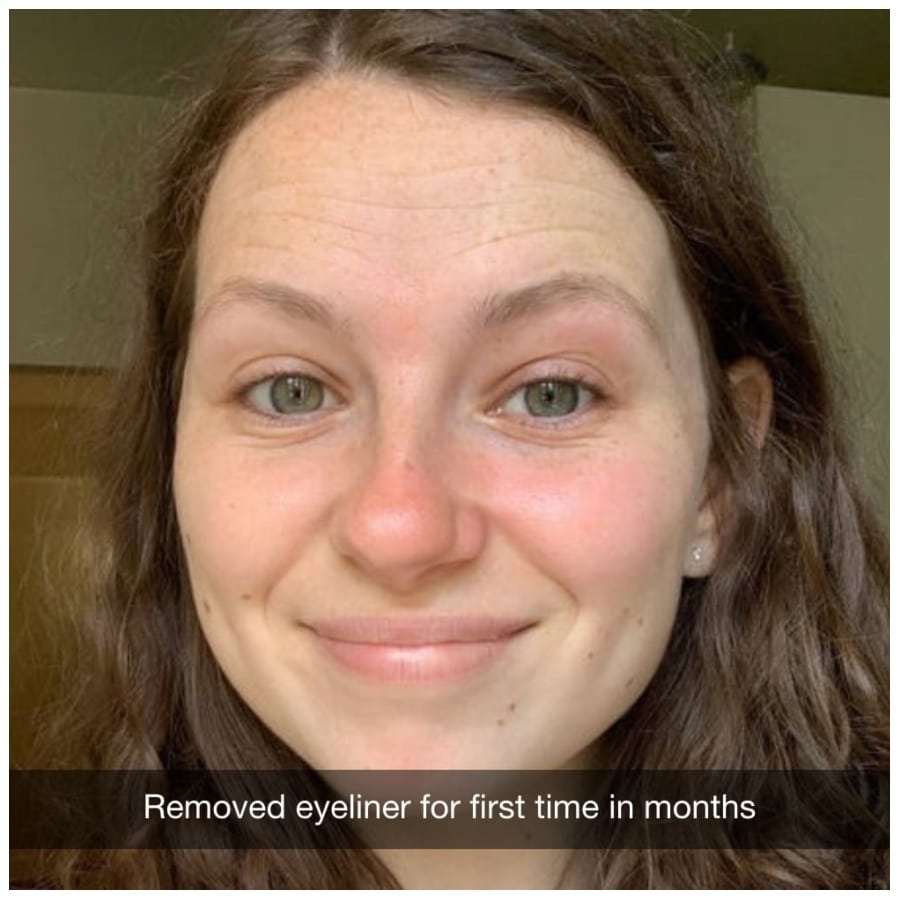 Some women simply like the look of the not-fully-removed eyeliner that is left after they wash their face in the shower.
Working With Expired Cosmetics
All makeup and skincare products come with an expiry date tag on their packaging. It's the little pot with the open lid on the side that has a number inside, it stands for the amount of months it's good to use once opened.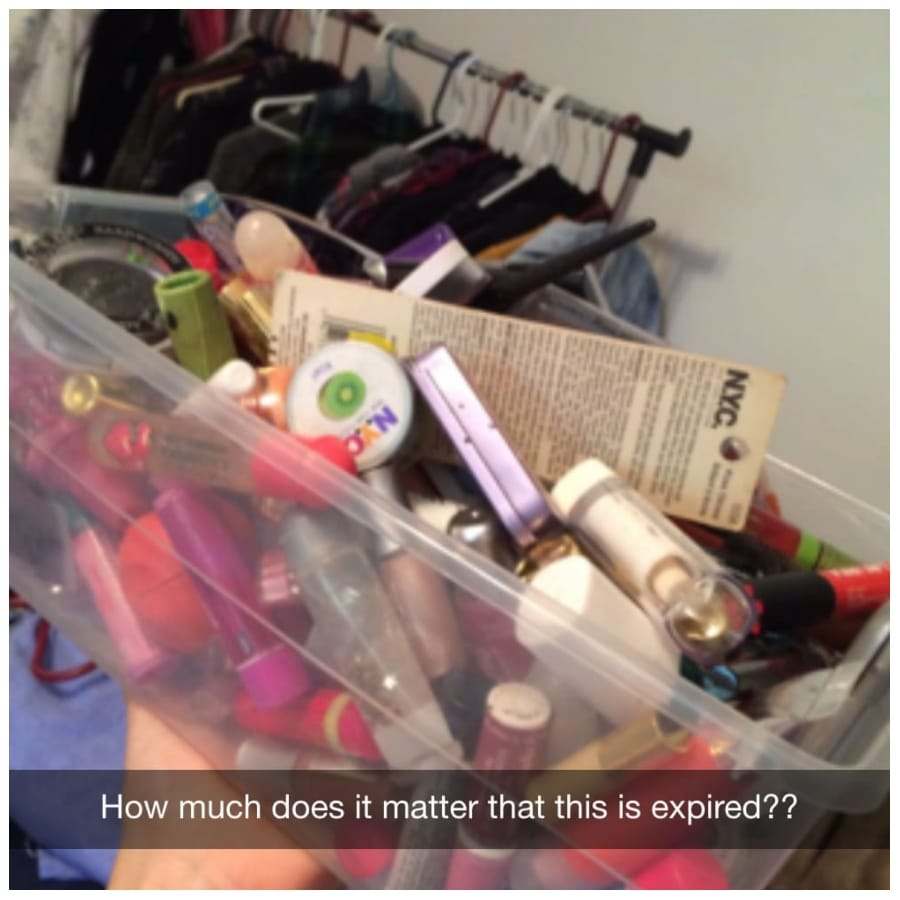 Unfortunately, not everyone can afford to throw away and buy new products every couple of months, so most people ignore that date and keep using them until they look or smell weird.
Using Store Samples Without Washing
Today more than ever, we are very much aware of how germs, bacteria and viruses travel and spread. Makeup counters have samples of every single product offered to the general public and they get touched by hundreds of people a day.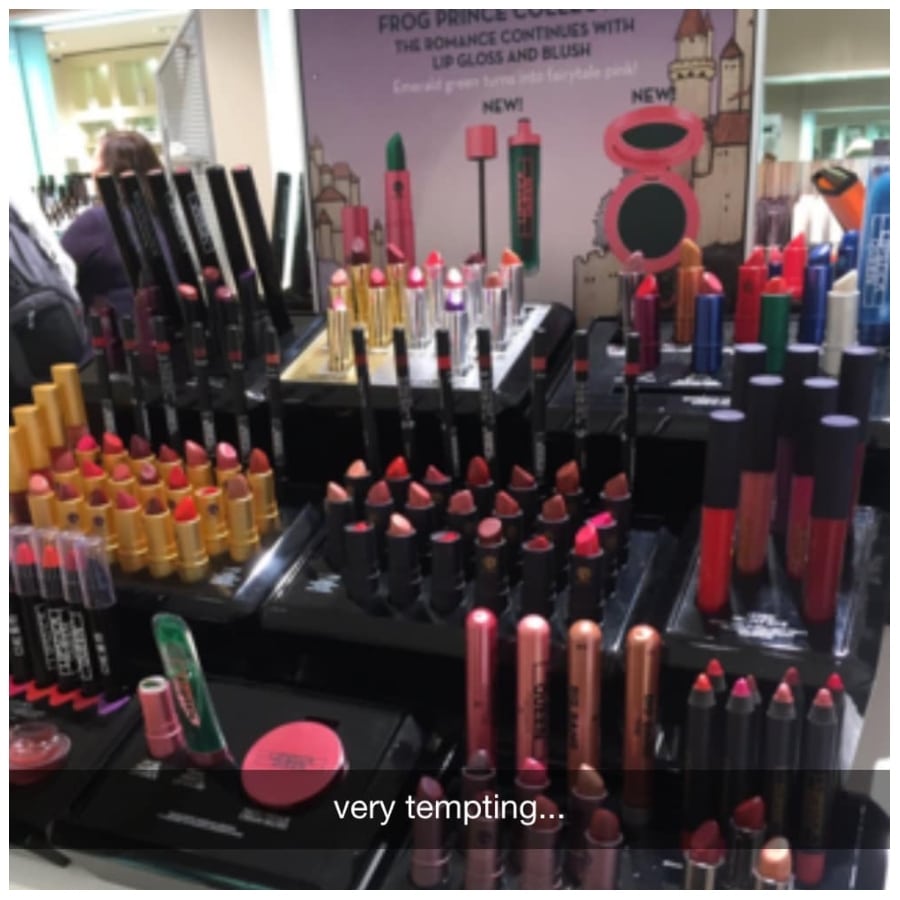 This is a breeding ground for harmful bacteria to grow. It can be tempting to try out a new lipstick, but bear in mind that you are transferring other people's bacteria to your mouth.
Having a Hairy Hairbrush
Did you know that the hair stuck on your hairbrush also traps dirt? Not only that but it also collects dead skin cells, dust, oil and hair products. All those things become the breeding ground for bacteria that can be harmful to your health.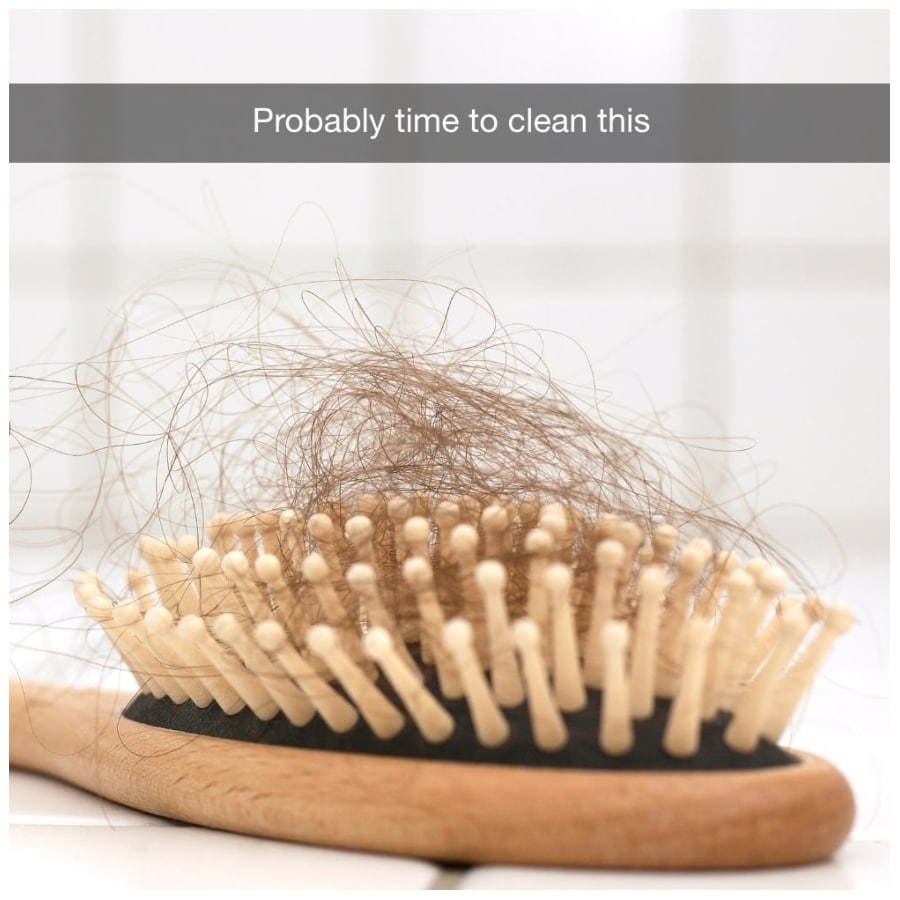 To prevent this, it's recommended you regularly take the hair out of the brush and wash it with warm soapy water. If it's made out of wood, don't submerge it completely.
Using Saliva to Fix Makeup
It's instinctive to use our saliva and fingers to wipe off a food stain or smudged makeup. Even with small wounds, we tend to immediately cover them with our own saliva. Our mothers and grandmothers would lick their thumbs and clean a dirty spot in our faces to look presentable.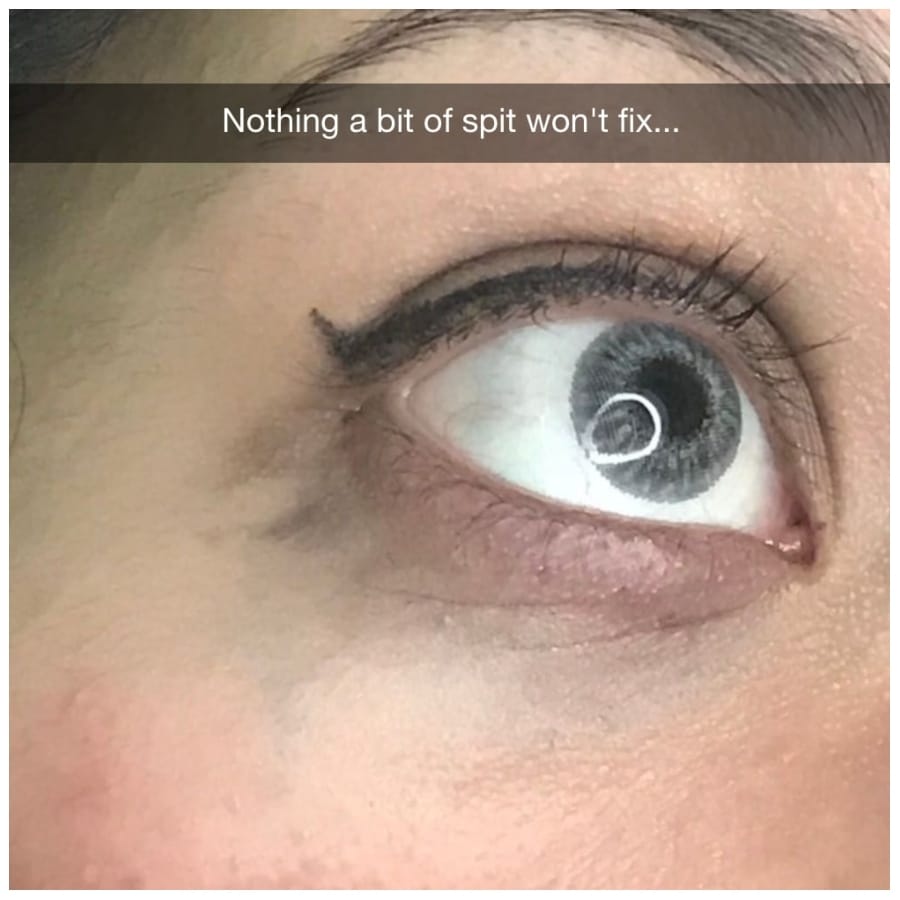 This may sound a bit gross if we think about it, but did you know that human saliva actually has a lot of healing properties?
Sharing Mascara With Someone
Not only is it important to keep your makeup brushes clean, but also you aren't supposed to share makeup products with other people, even if they are your close friends or family.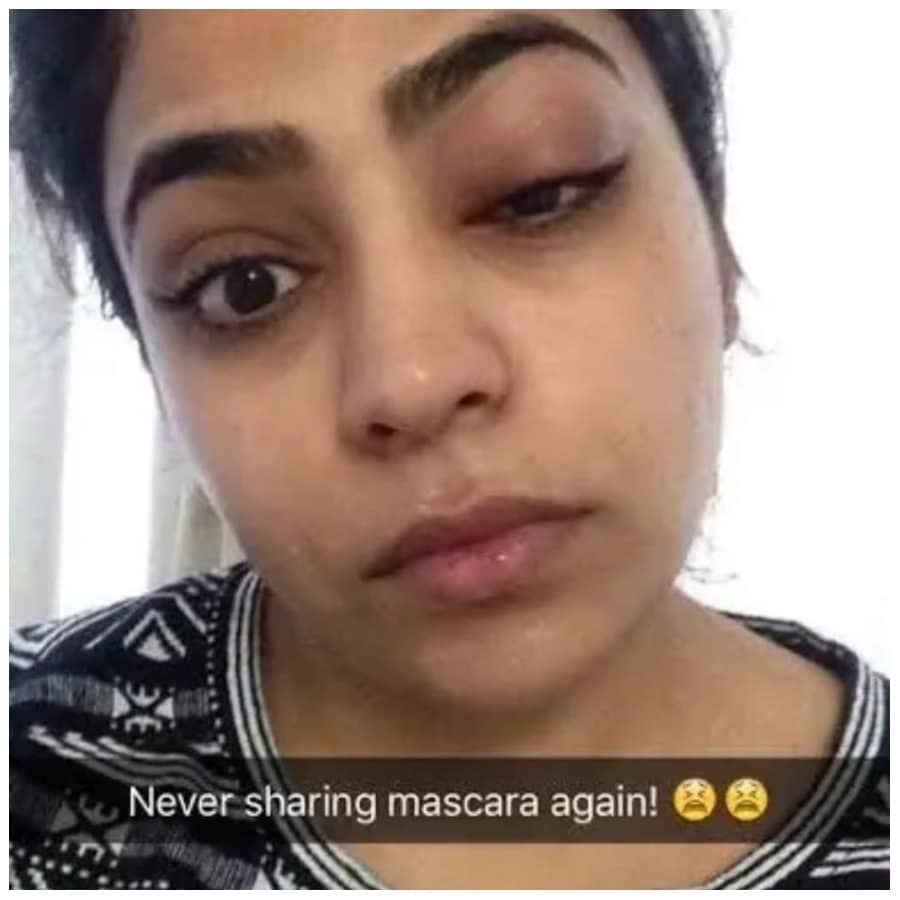 However, a lot of women don't pay much attention to this advice and they will go ahead and try their girlfriend's new mascara. But, be aware that sharing mascara with someone else can lead to viral conjunctivitis and other eye or skin irritations.

Not Using Deodorant
Pretty Woman superstar Julia Roberts is one of the many Hollywood actors that decided to go au naturel and not wear deodorant anymore! Many women in real life also choose to stop using deodorant, either because they are allergic, for environmental reasons or simply because they don't like it.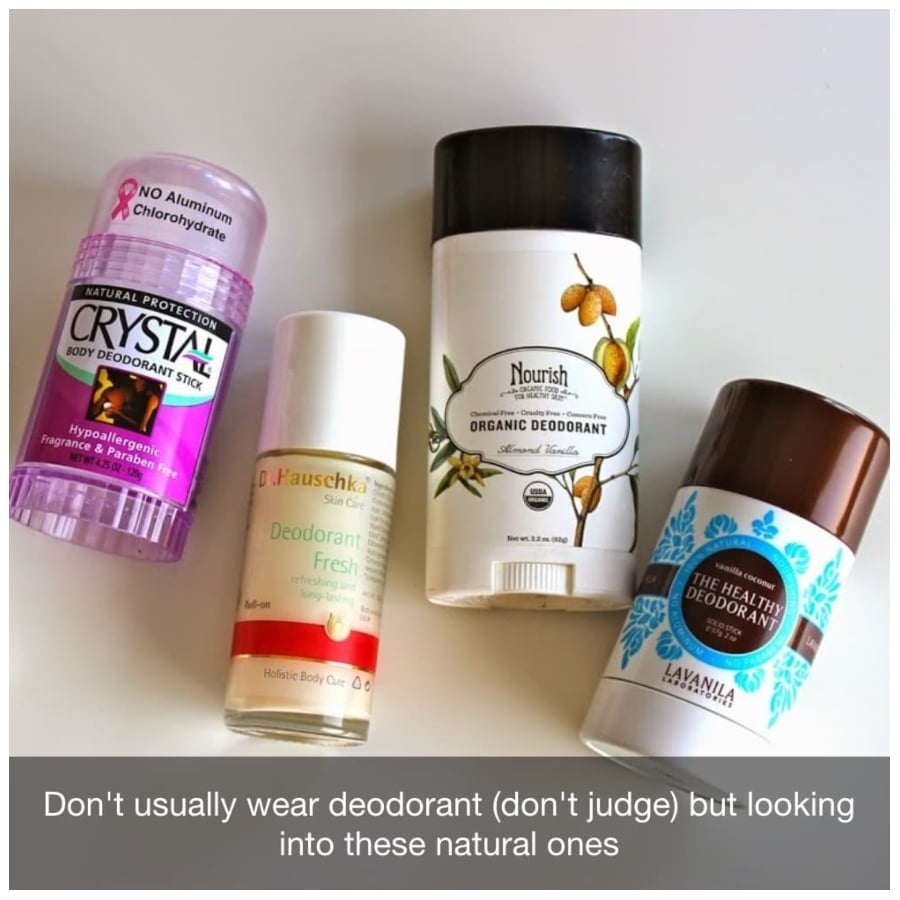 Nowadays there are many natural deodorant alternatives to choose from that come in different presentations and that are available to us at our local drugstores.
Relying on Dry Shampoo
Dry shampoo is one of the best inventions of the beauty industry in the 21st century, it comes with various scents and beneficial properties. Before this, women would put talcum powder on their hair to absorb the grease.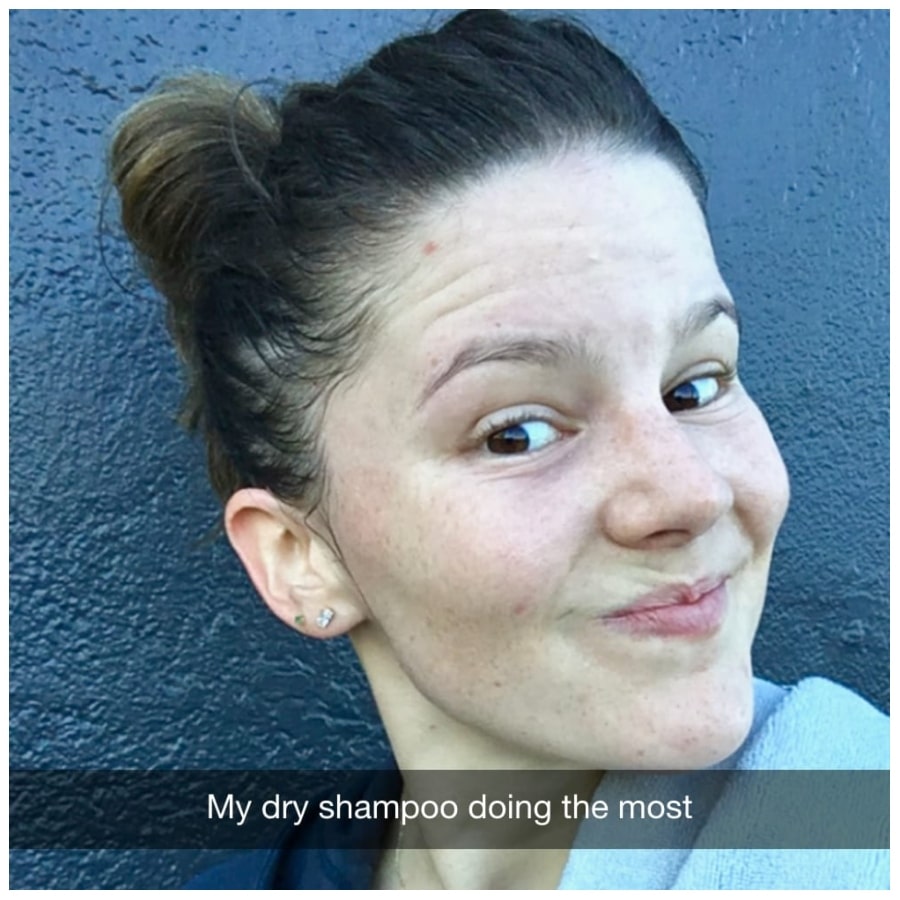 They would hope the white particles wouldn't show that much. But don't over do it, it will start looking cakey and dull.
The College Dynamic
The college years are some of the most memorable. It's your first time away from home, and you finally get to do whatever you want without parents looking over your shoulder.
Freshman don't realize just how hard college is, and how much you need to study. That's why freshman and sophomore students have such vastly different styles.
Popping Spots and Zits
Many people's first reaction to a new blemish or zit on their face is to pop it with their fingers. But, be careful since squeezing a blemish without a white head can lead to unnecessary scarring or even infection.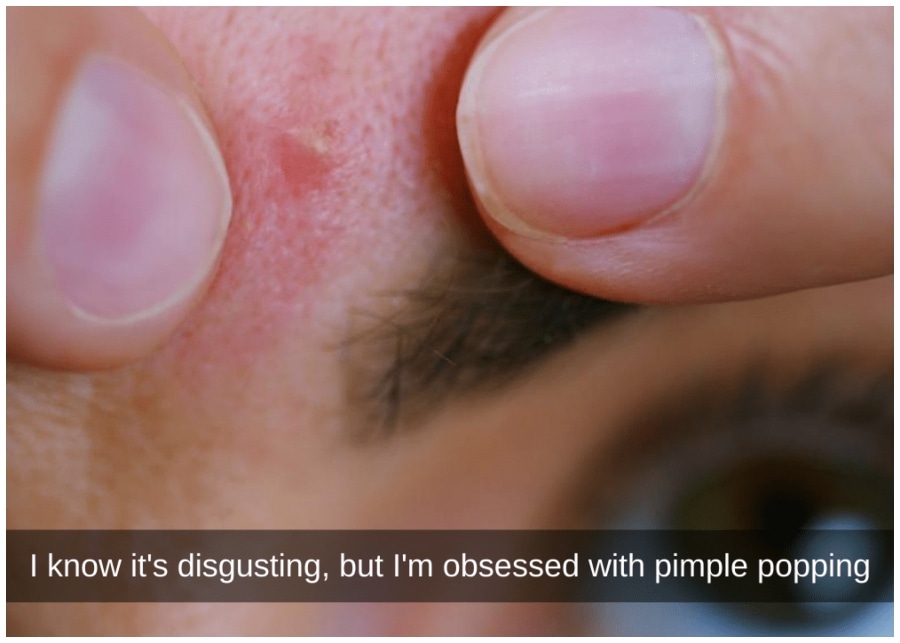 Apply a little bit of tree tea oil on the area on the blemish so that it dries up and disappears.
Dipping Fingers Into Potted Products
Before makeup brushes, women would use their fingers to apply makeup. They would stick their unsanitized fingers directly into the potted product, be it cream or powder, and smear it on their faces.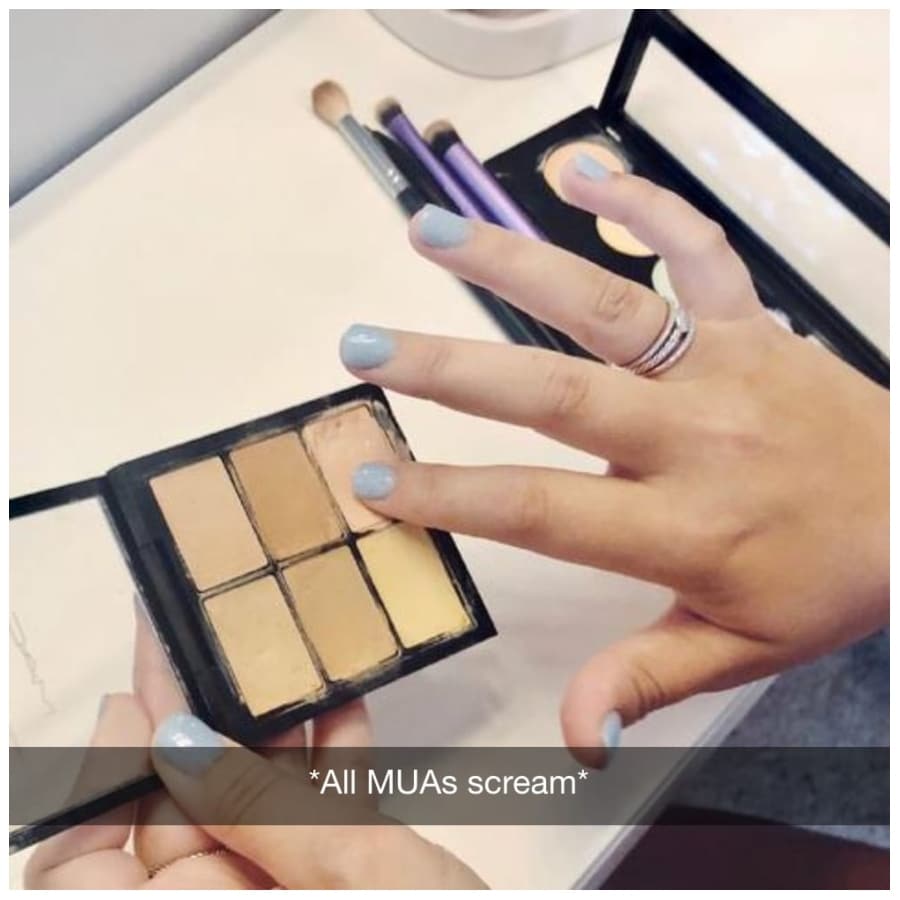 Many of us still do this! But take notice that putting your dirty fingers in the product is not hygenic and can cause unwanted bacteria to grow.
Biting Nails Until They Bleed
There are many reasons why some people bite their nails, be it habit, anxiety or even boredom. Sadly, a small group of nail biters cannot stop until their fingernails start bleeding which is painful and awful looking.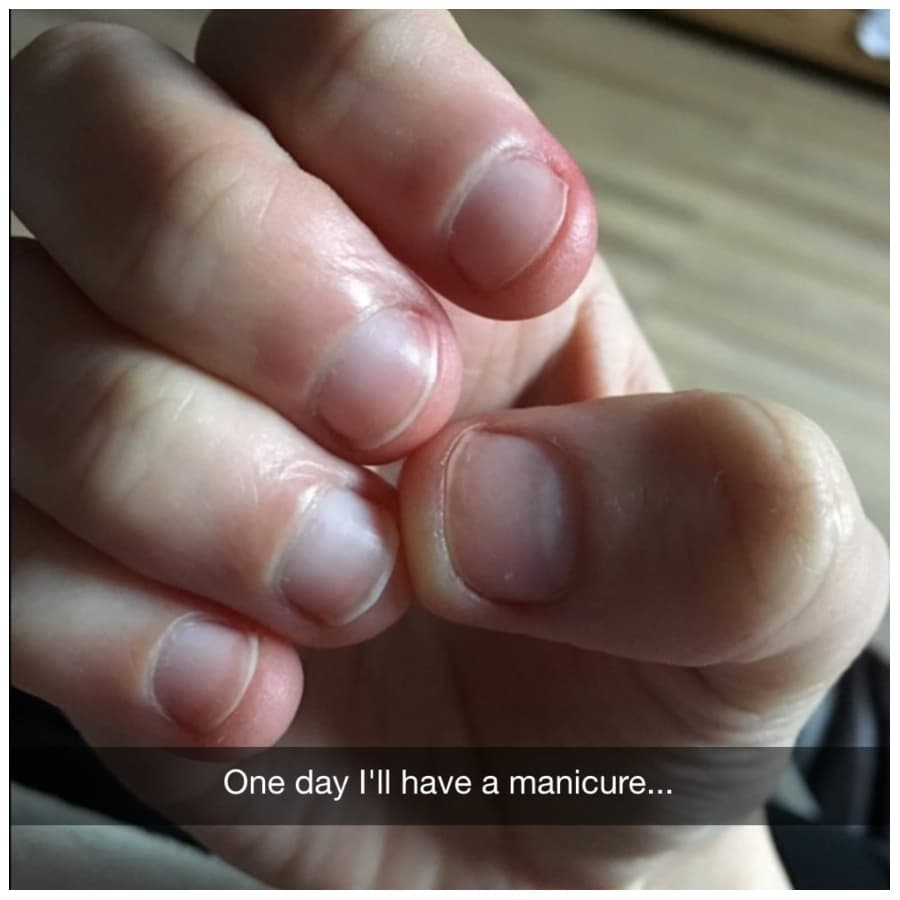 To stop this bad and harmful habit, keep your nails short and get a gel manicure so you are discouraged from ruining it.
Washing in a Dirty Shower
It doesn't matter how often you shower, your shower space can be actually dirty and unsanitary which defeats its purpose. Running water from the shower head does not wash away germs, dirt or hair.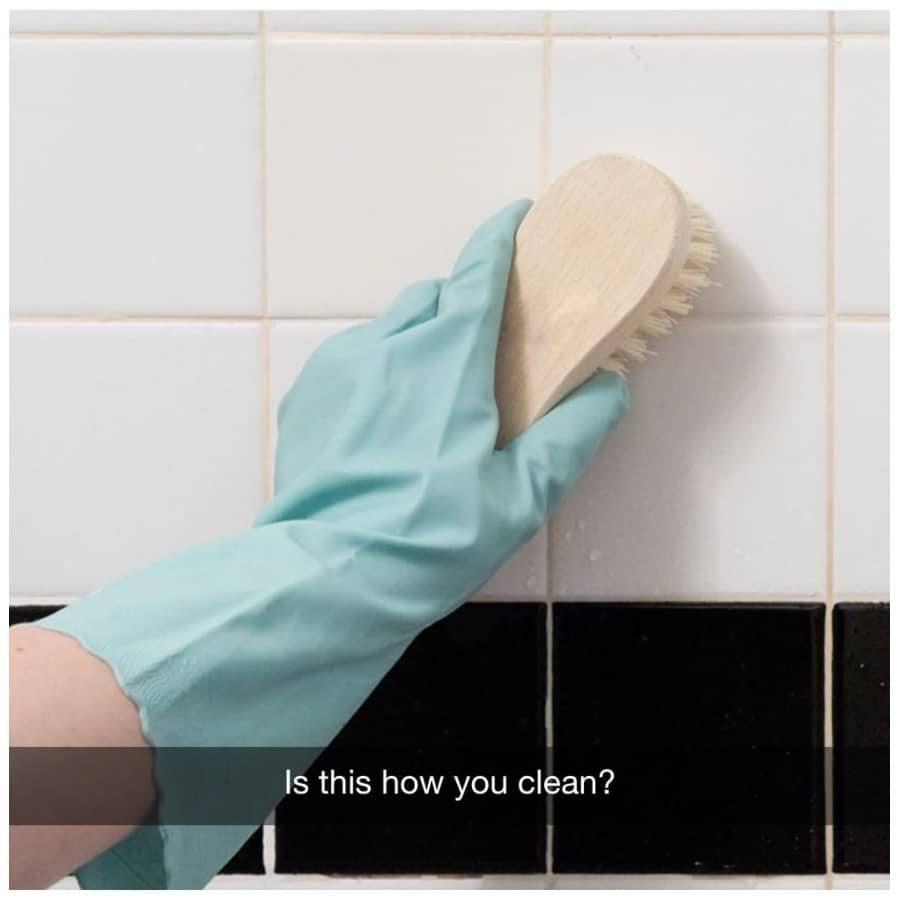 Also soap and dead skin cells start clogging up the drain and fungus grows in between tiles. It's important to keep that space clean and sanitized..
Relying on Just Makeup Wipes
Many women rely on makeup wipes to clean their skin, but actually these wipes only remove the makeup that is sitting on top of the face. They don't cleanse the skin thoroughly and it can lead to inflammation, blocked pores and dry patches.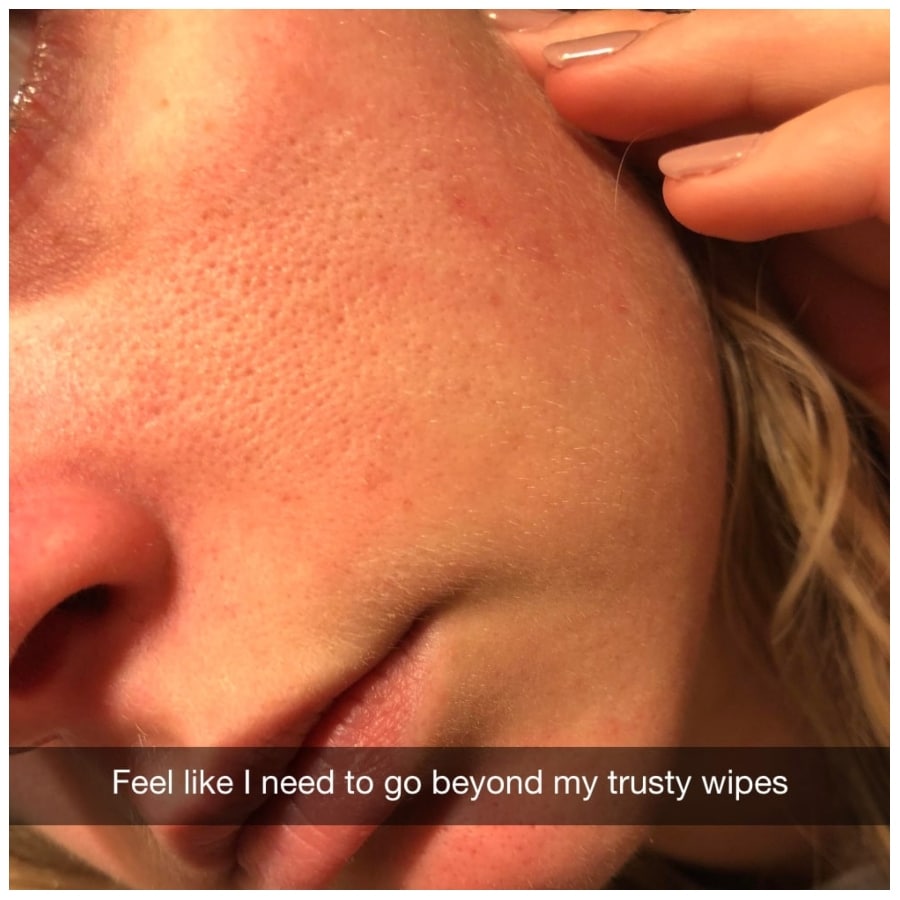 Remove the makeup and cleanse your skin with special products followed by toning and moisturizing the skin.
Applying Makeup With Dirty Fingers
It's perfectly valid to use your own fingers to put makeup on, but make sure you wash your hands thoroughly before you touch the different products to avoid cross contamination.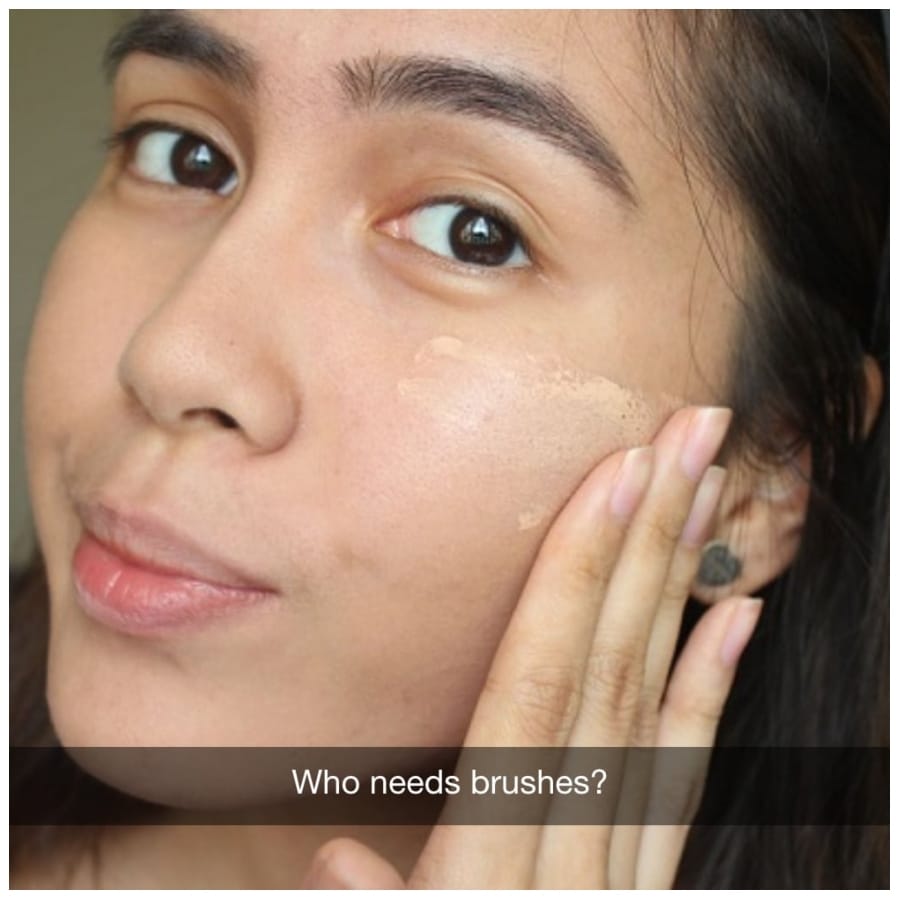 Also, you can use a little spatula to take liquid products form the tube without having to touch it. The more hygenic we are, the less chances of growing bacteria.
Keeping Makeup in Dirty Boxes
There are many ingenious ways to store our makeup collection. Nowadays we can get nice makeup organizers, bags and even trollies to safely store all out makeup products.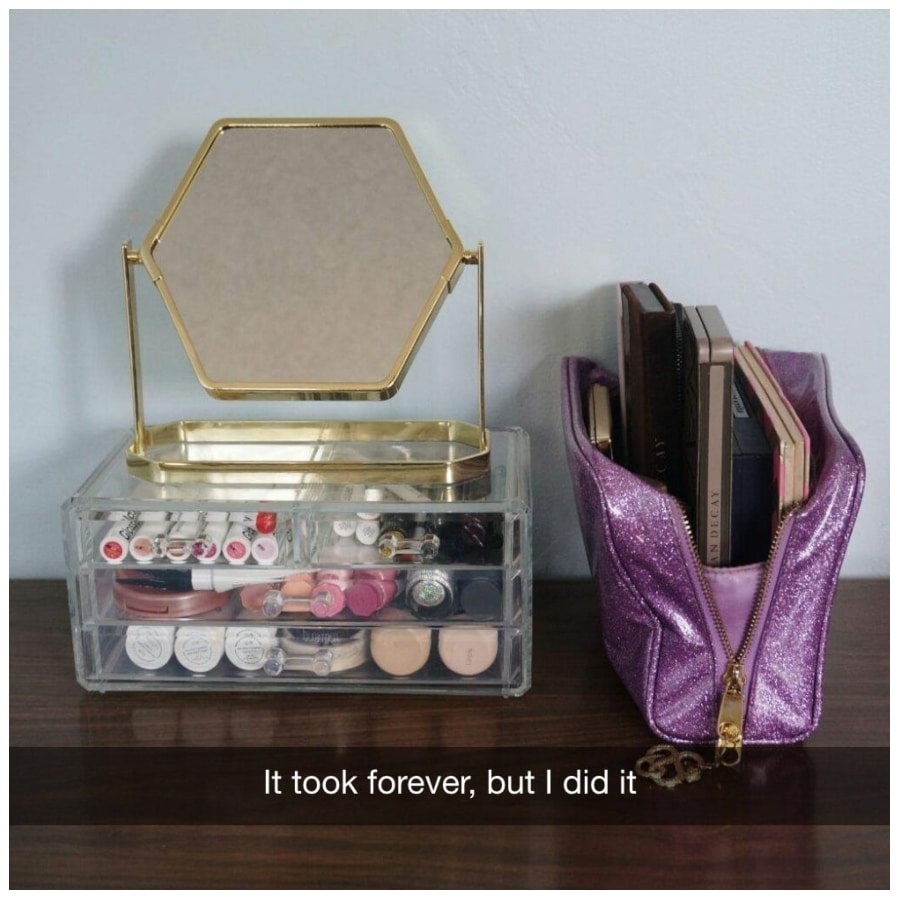 But most of the time we end up stashing them all together in a box under the bed. The chaotic storage can lead to crushed powders, dirty palettes and grimey bottles.
Rubbing Skin Dry With a Towel
It's common practice to step out of the shower and start rubbing the skin energetically until it's dry, but this method is actually not good for you. It can peel or irritate the skin and it soaks up useful moisture.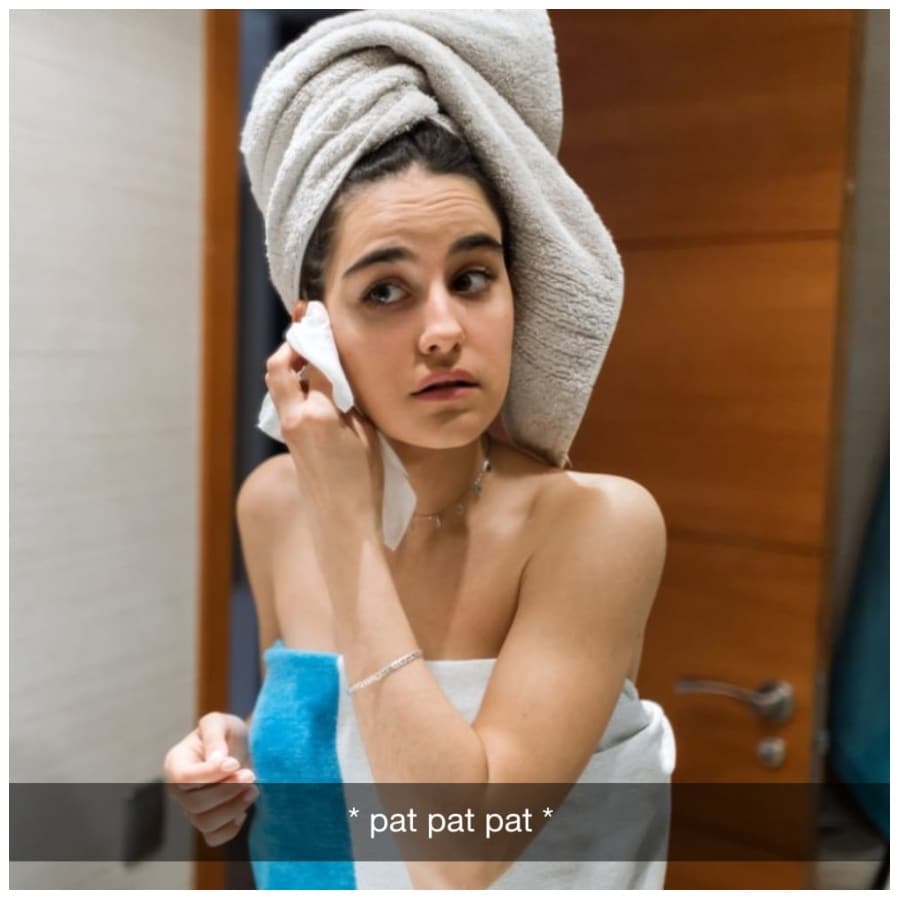 It's recommended that you dry your skin by gently patting it with a soft towel to avoid the unnecessary harm.
Over Exfoliating Skin
Another grooming habit we need not to overdue is exfoliating. Body scrubs and exfoliating gloves are the most commonly used products to exfoliate the skin during showers, but over exfoliating the skin can have negative consequences.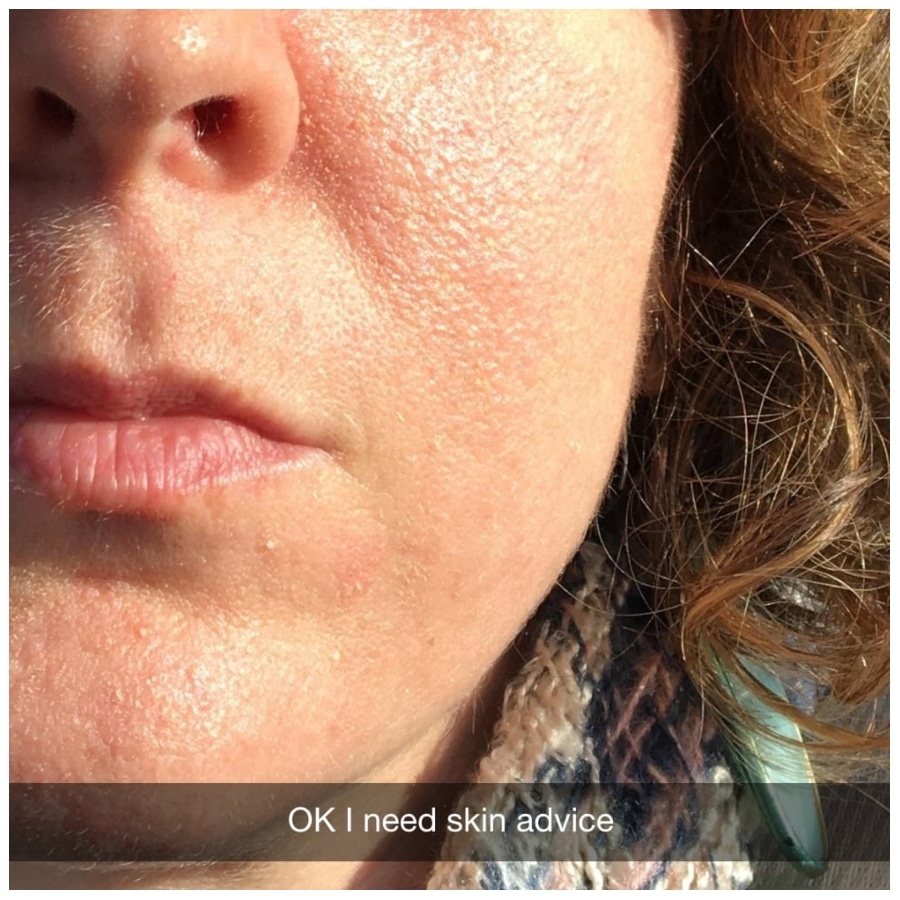 It can lead to skin tears and irritation. Also, the plastic microbeads from the scrubs are not environmentally friendly and pollute the ocean.
Skipping Tooth Brushing
Neglecting our oral health can lead to plaque building up, gingivitis and bad breath. We were taught by our parents to brush our teeth a minimum of twice a day when we were kids, but many adults struggle to keep this habit up.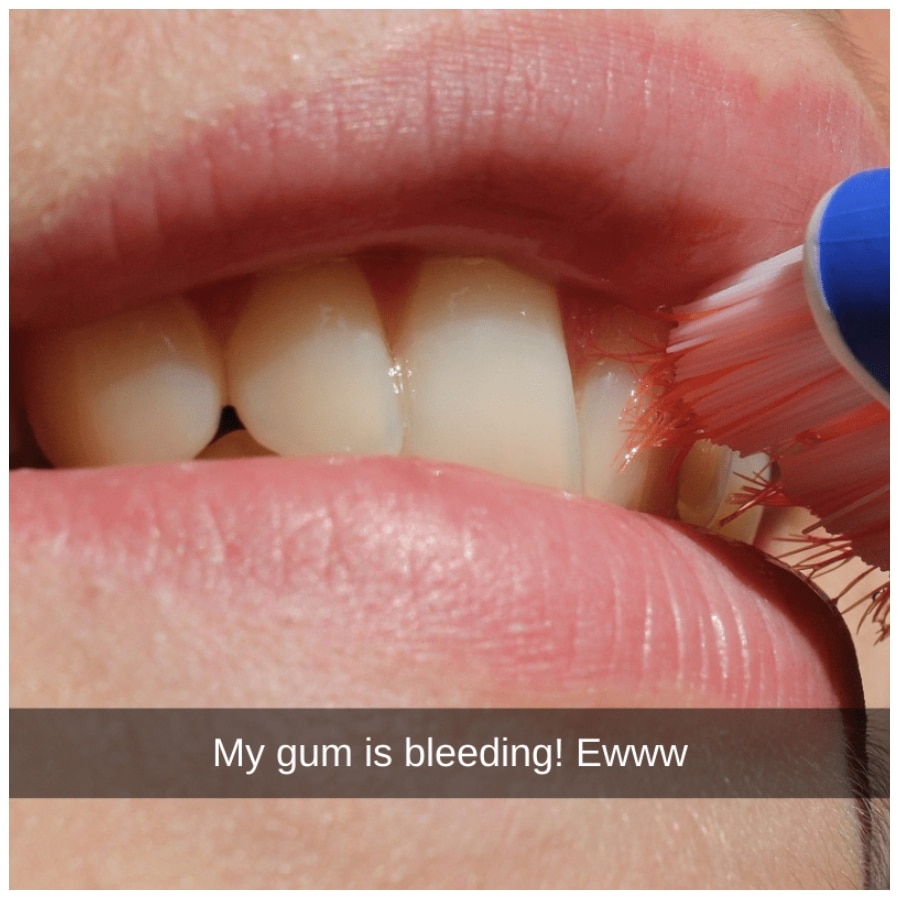 The evening brush is most important because there's less saliva to protect the teeth against cavity-causing bacteria.
Examining Used Pore Strips
There is a special group of people that love pimple-popping with a pasion. Not only picking at zits, but also plucking ingrown hairs in different parts of the body and tending to clogged pores.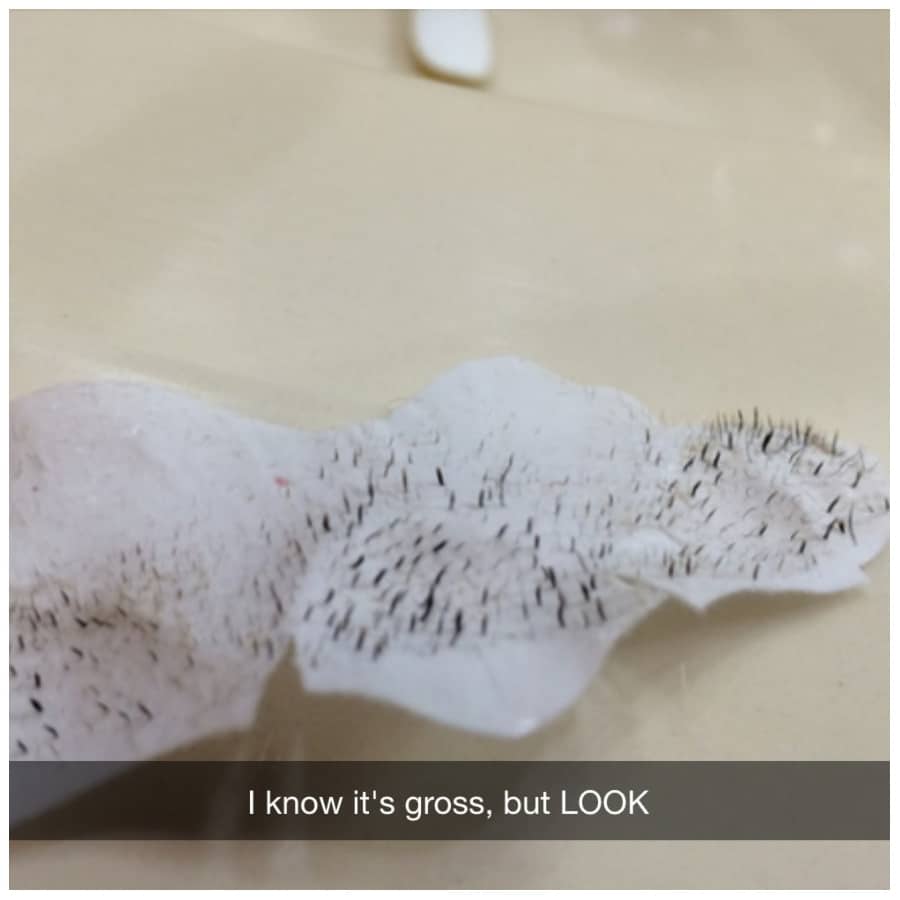 Pimple-poppers will get pore strips from their local drugstore and stick them on their nose, chin or T-zone area, then rip them off and examine the grime. They get instant satisfaction and a feeling of cleanliness from this little guilty pleasure.
Forgetting to Floss
Among oral health habits that go unattended is flossing. Even people that do brush twice a day don't regularly floss. Dentist Dr. Lazare says that "brushing without flossing is like taking a shower and washing everything but your armpits."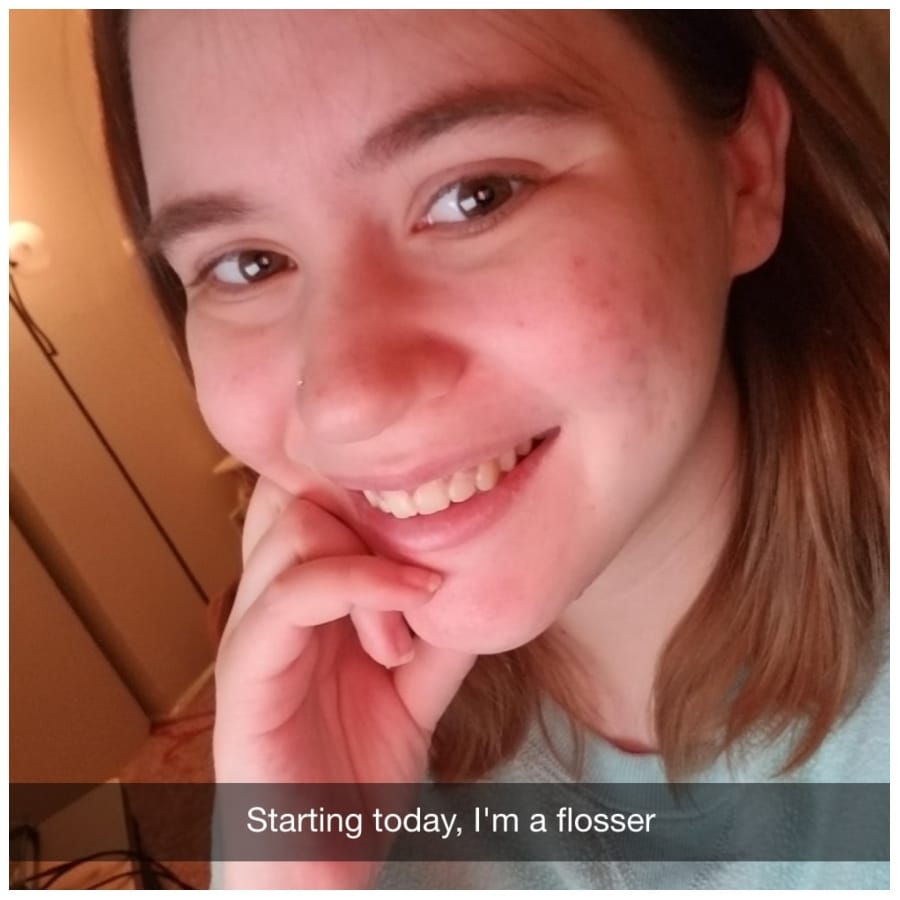 This analogy perfectly paints us the picture, where flossing should be done with each cleaning to maintain a good dental health.
Ready, Set, Spit
Did you know that people who bite their nails may have a condition called dermatophagia? It is a compulsive behavior, and one thing that tends to go hand in hand with nail biting, is spitting.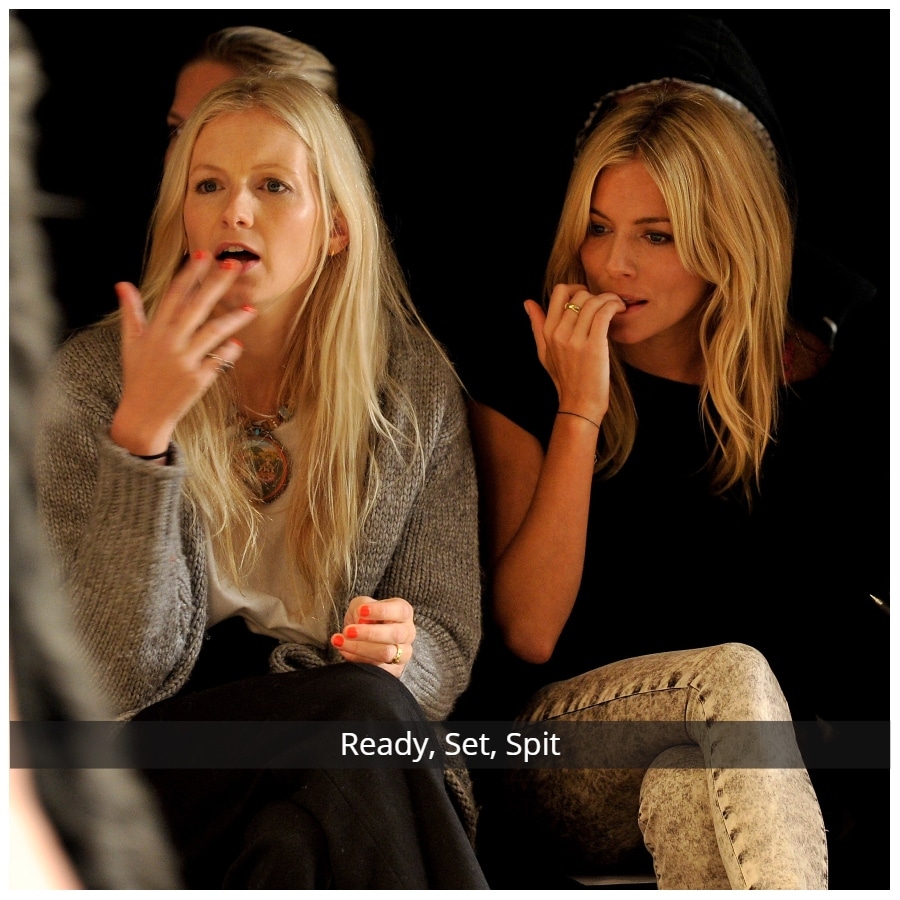 That's right, nail biters have a tendency to gnaw off a nail, and then spit it out wherever they are biting their nails.
Spot The Ingrown Hair
Ingrown hairs are a part of life, and anyone who has spent time getting waxed or shaving is well-acquainted with them.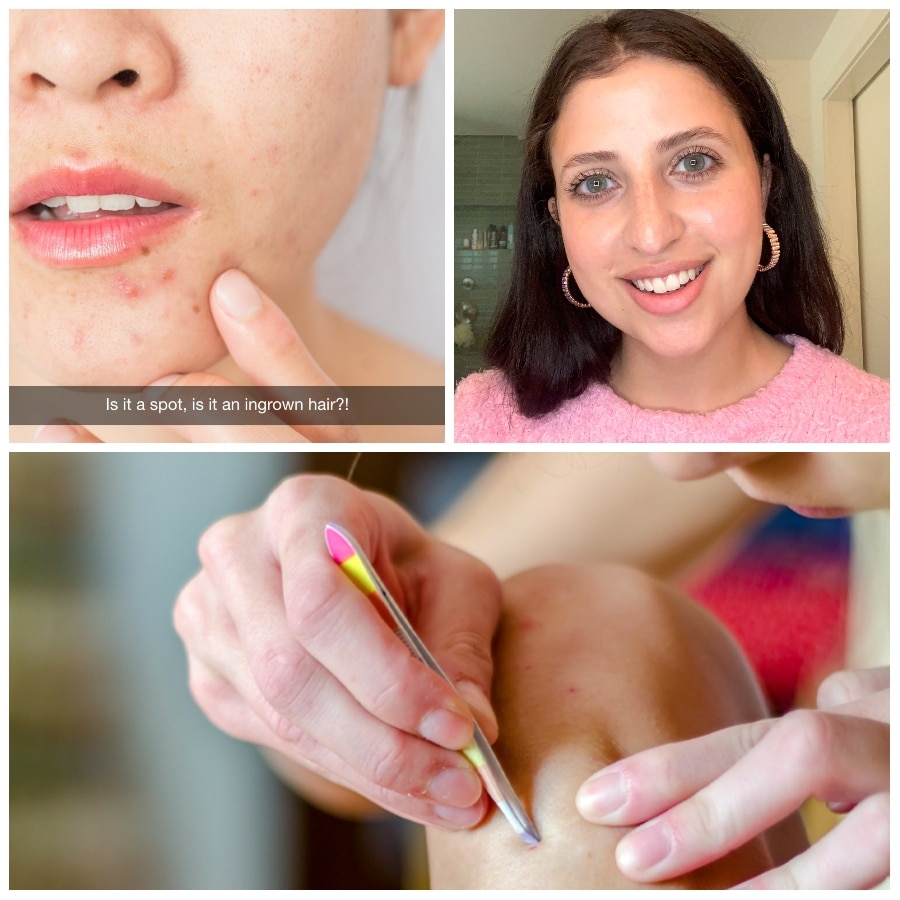 If you do decide to tweeze out that pesky hair, make sure whatever implement you are using has been disinfected. For tweezers, that means either holding them over a flame or washing them thoroughly.
Too Much Effort
Everywhere you look, it seems like there is a tutorial on face contouring. Not only does it take a lot of different products to achieve that 'snatched' look, but it is also pretty time consuming.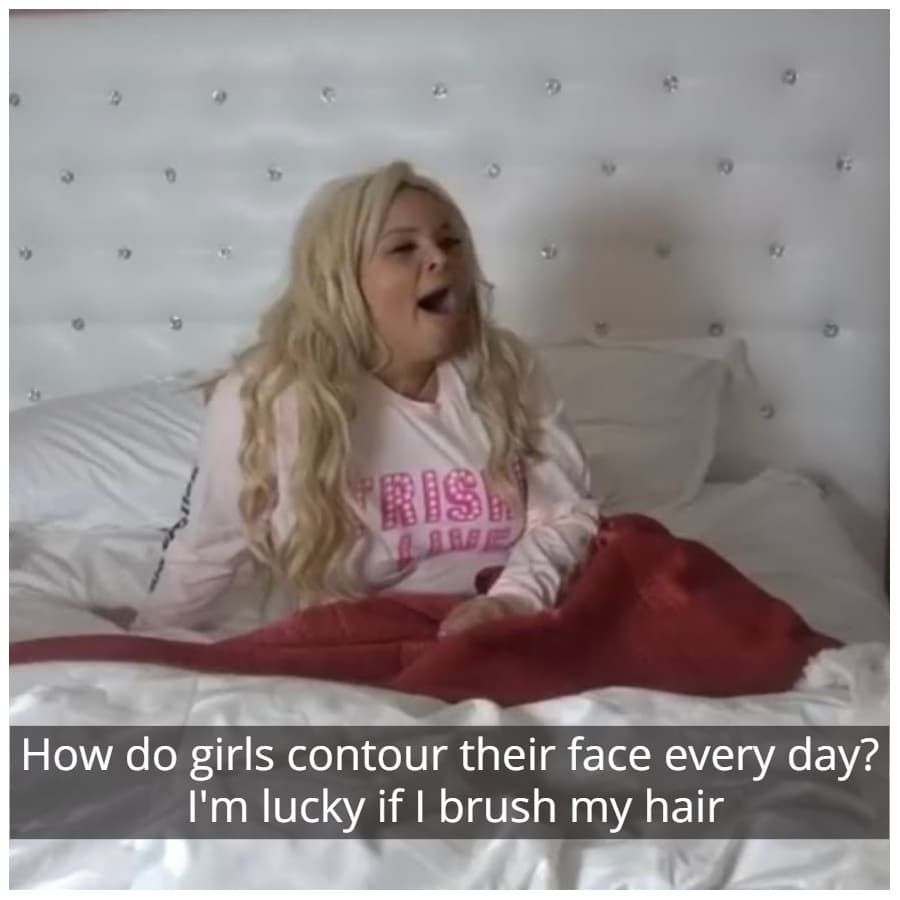 Some women are saying 'No!' to contouring, and trying to bring back the au natural look, which requires no makeup. We can get behind that, minimalism is cool!
Just The Important Body Parts
Everyone takes showers and baths, but that doesn't necessarily mean you grab some soap and lather up your entire body.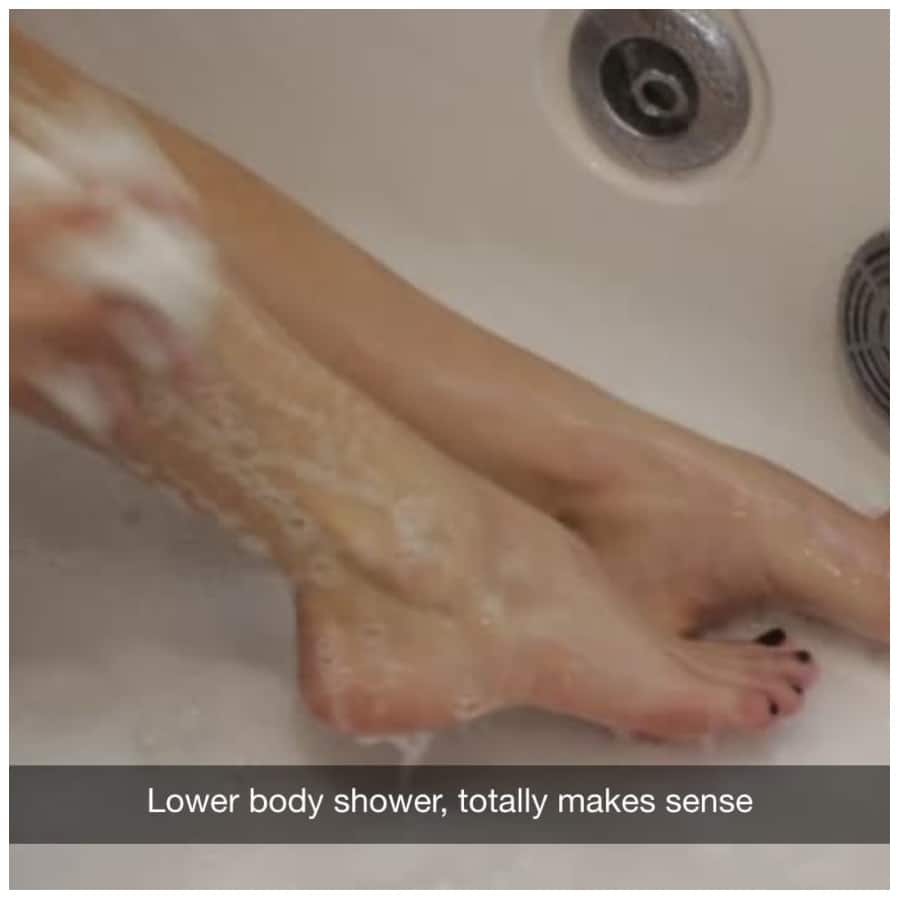 A lot of people like to spot wash, which means only washing your armpits and feet. Your whole body deserves to be squeaky clean, so don't neglect the rest of it!
Digging For Gold Or Boogers
We get, you feel something inside one of your nostrils and it needs to come out. However, that doesn't mean you should start picking your nose in public, and potentially flinging a booger at an unsuspecting passerby.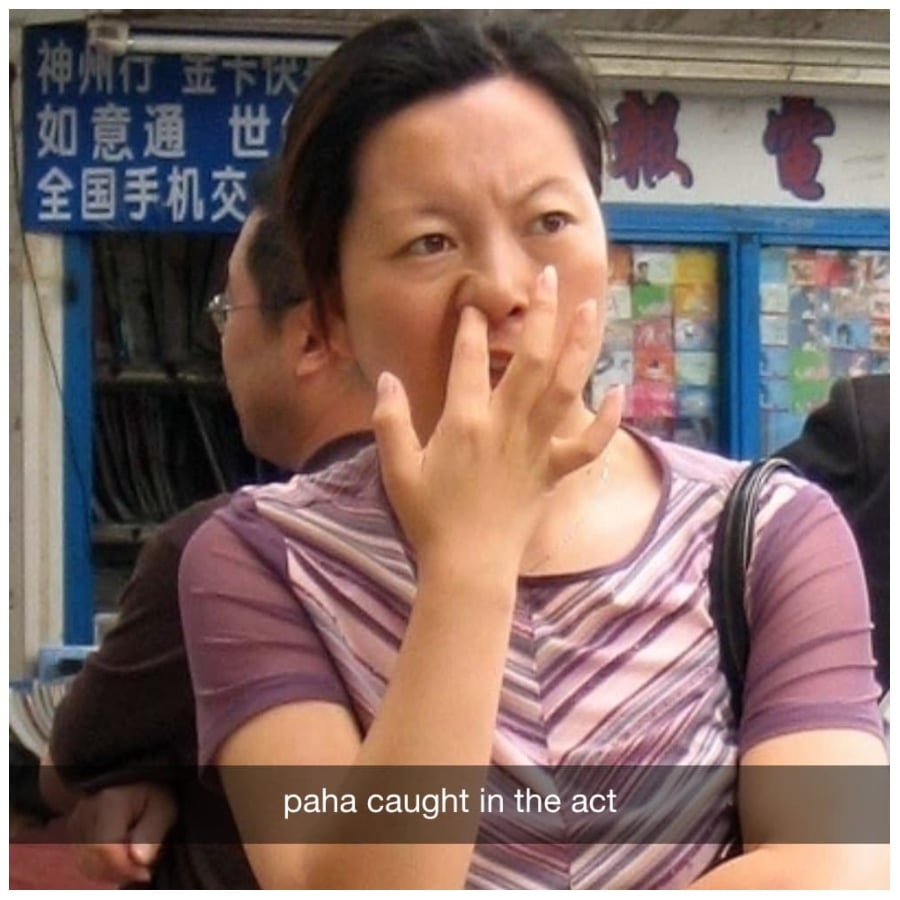 A little invention called Kleenex is where boogers belong, not smeared on a wall or flicked away.
The Cotton Swab Tooth Brush
There comes a time in every woman's life, when she finds herself without a toothbrush. It might be at a new boyfriend's house or at a restaurant after a very garlicky meal.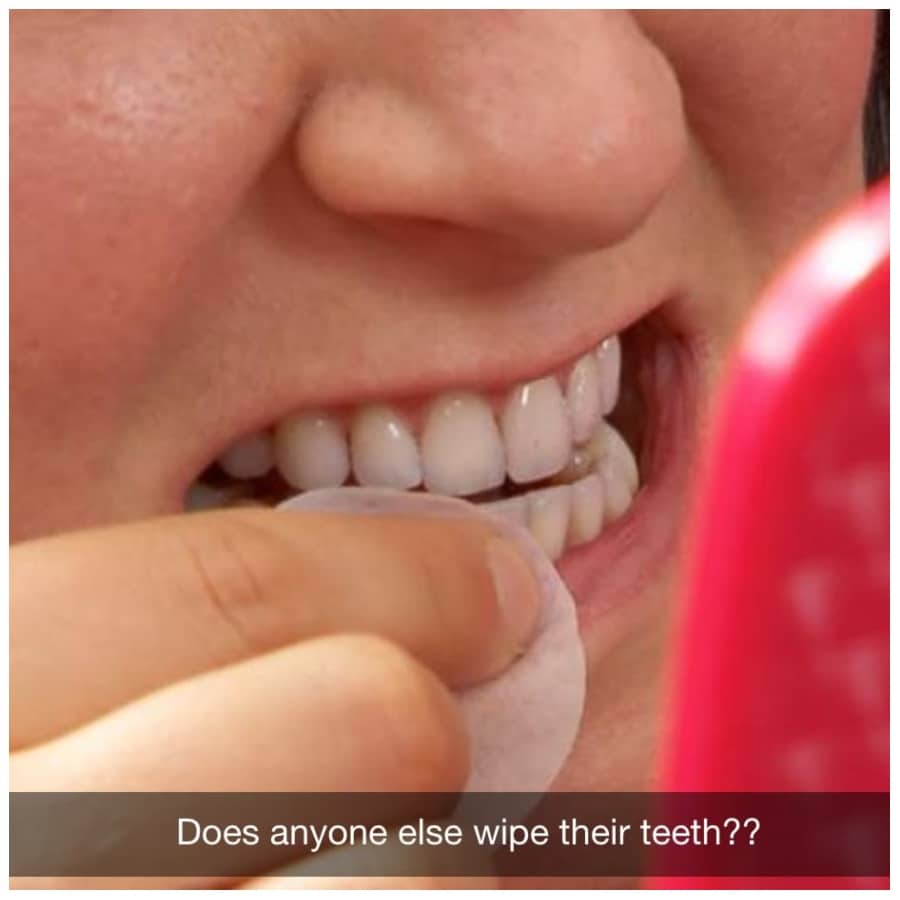 Times like these call for the cotton swab or t-shirt rub, which acts like a toothbrush in times of need. We recommend always carrying a travel toothbrush to avoid situations like this.
Sharing Hair Combs And Brushes
Everybody has different hair, and different bacteria that lives on it. A lot of this is naturally occurring, but it's not a great idea to share hair brushes and combs, unless they have been sanitized.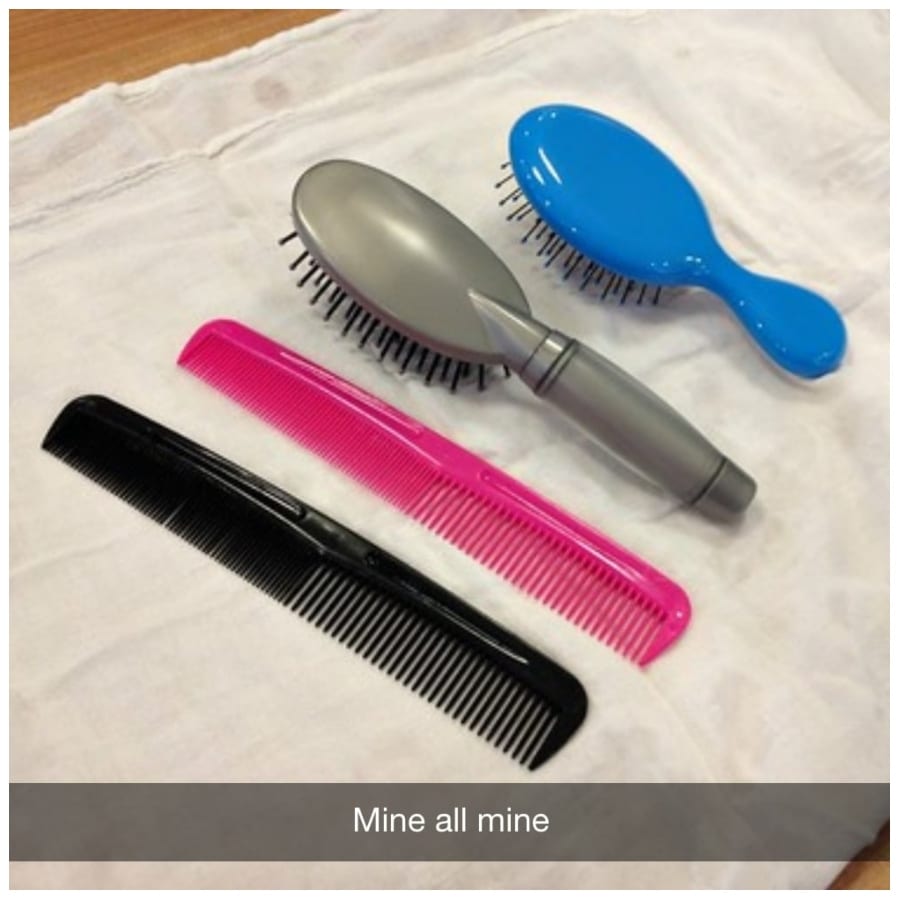 If your girlfriend has some hair lice, it can lead to a pretty bad infestation which can be hard to get rid of.
Don't Forget To Tongue Scrape
When it comes to oral hygiene, one of the most often overlooked areas is the tongue. You use your tongue to speak, eat, keep your lips from getting chapped and so much more.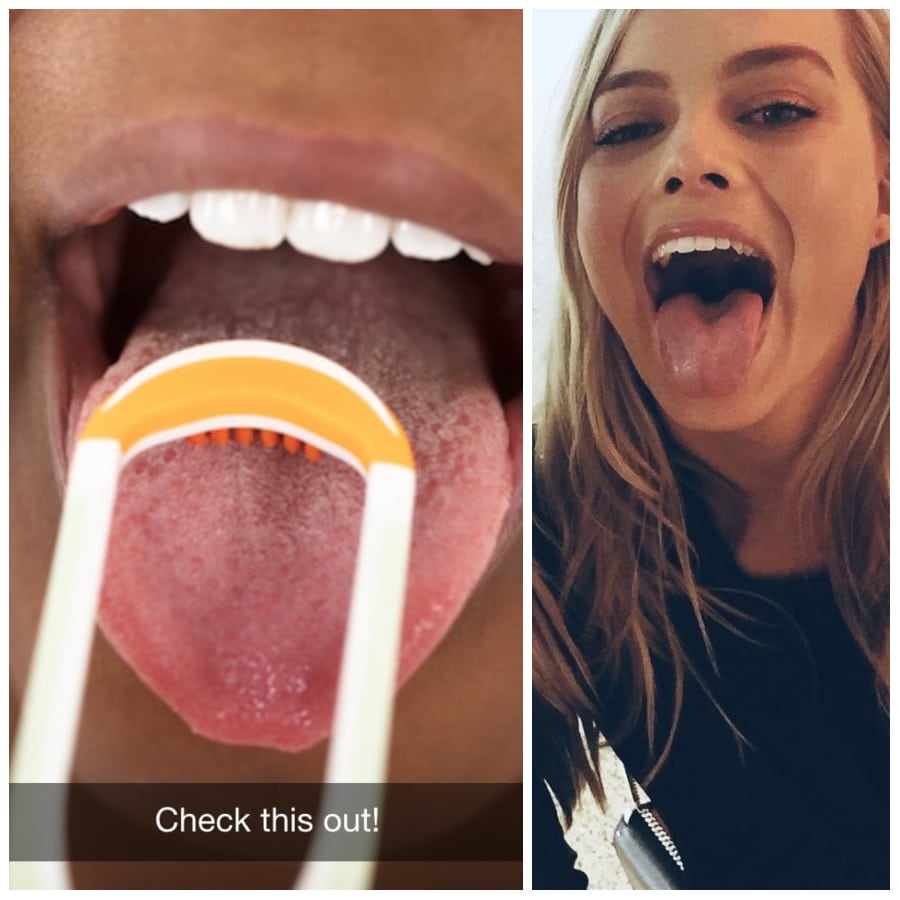 Give your tongue the care it deserves, and scrape away the bacteria that causes bad breath. Your tongue will thank you for it.
Natural Moisturizer
The human body is a pretty wondrous thing. It contains pretty much everything needed to make it function well, and that includes natural oils that moisturize the skin.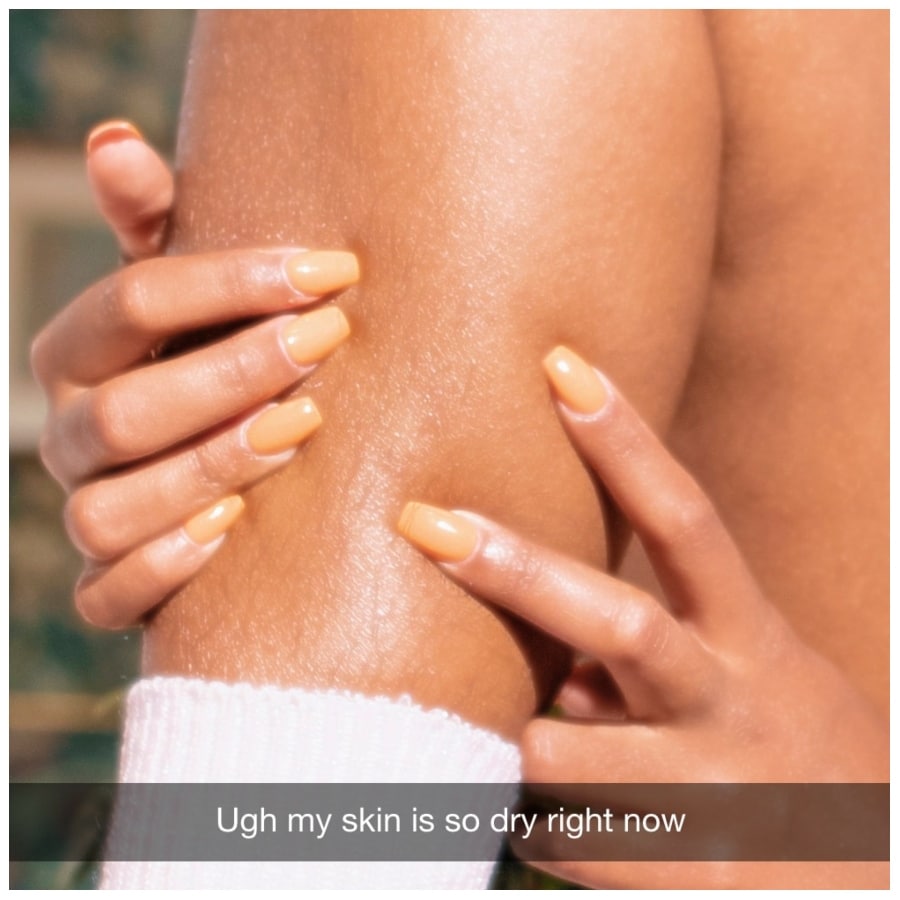 Using harsh scrubs and loofahs removes the natural oils present on the skin, and this can lead to dry skin and even bacterial infections.
Too Much Heat
Using hair styling tools like a curling iron or a hair straightener can make your hair look fabulous, but if you don't use a heat protecting oil or spray it can wreak havoc.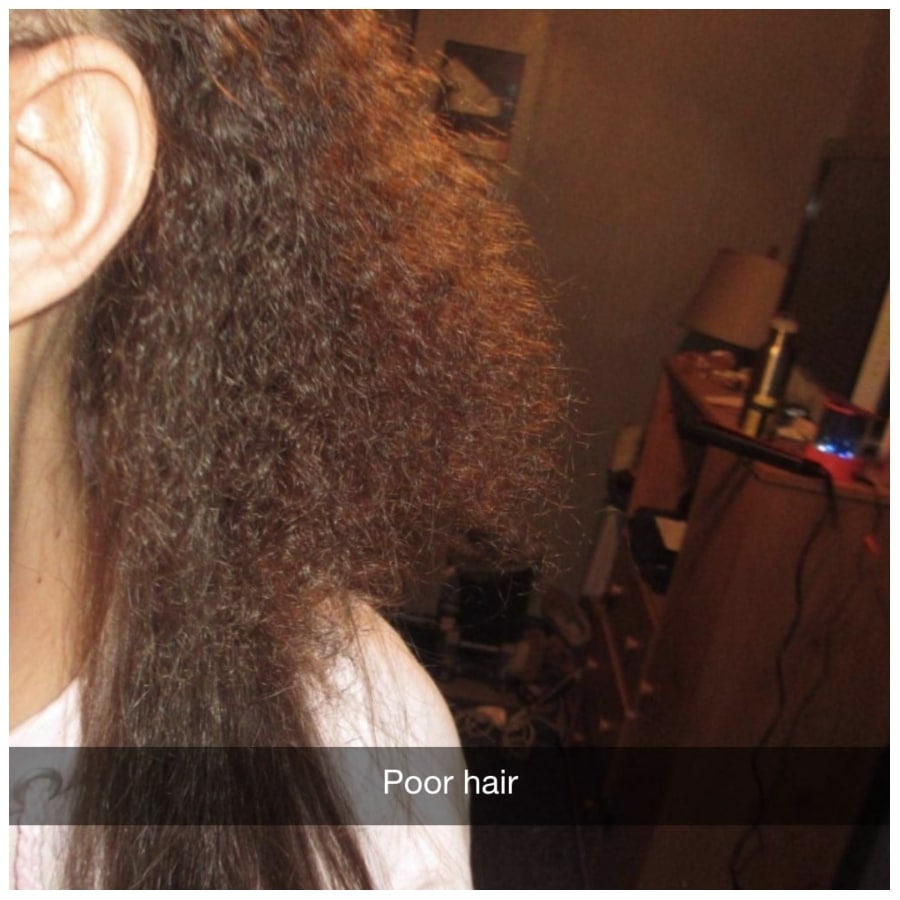 The heat from these tools can burn hair, and can cause some damage. Avoid stringy hair, by trying heatless alternatives like the robe tie method popular on Tiktok.
Pulling Off Dried Mascara
After mascara has been worn for 8 hours or more, it has a tendency to get a bit flaky. Those little flecks of mascara can end up under the eye or stuck to the brow.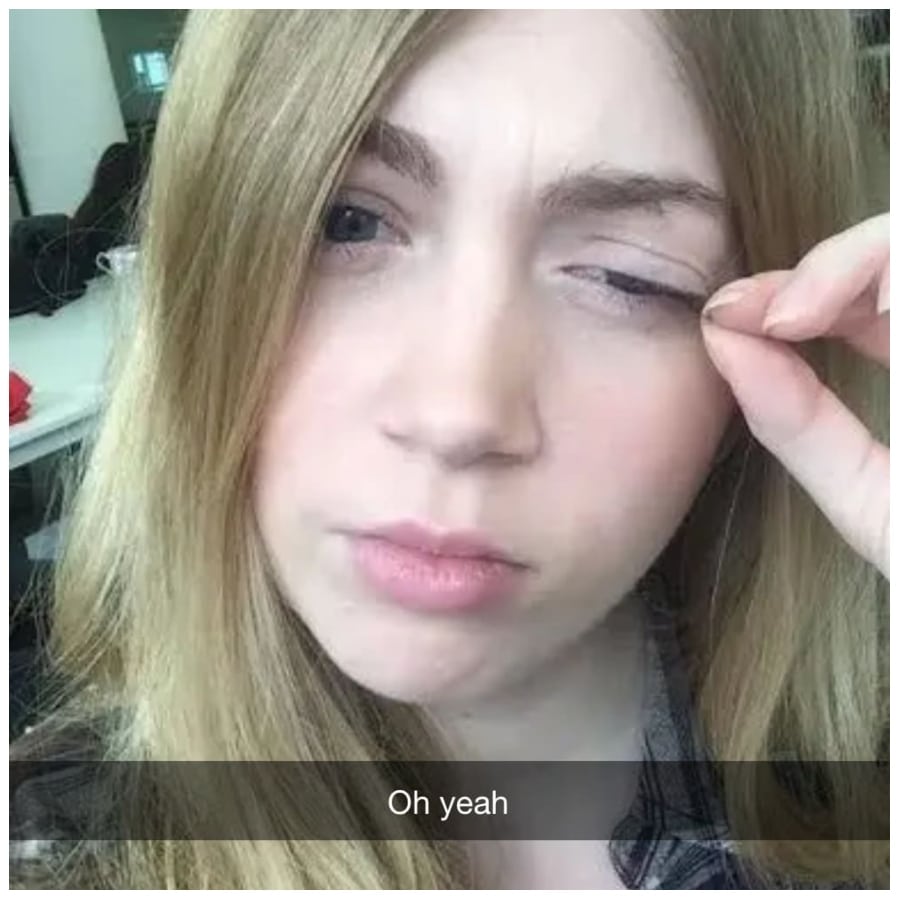 Some women like to grab these clumps, and flick them onto the ground. If mascara is clumpy, it should be removed and reapplied, which is better for eye health.
Never Cleaning Earrings
A lot of women wear studs that they leave in their ears for months. These studs might look good from the outside, but the backing is another story. Some studs are made from metals like nickel or copper, which people react to.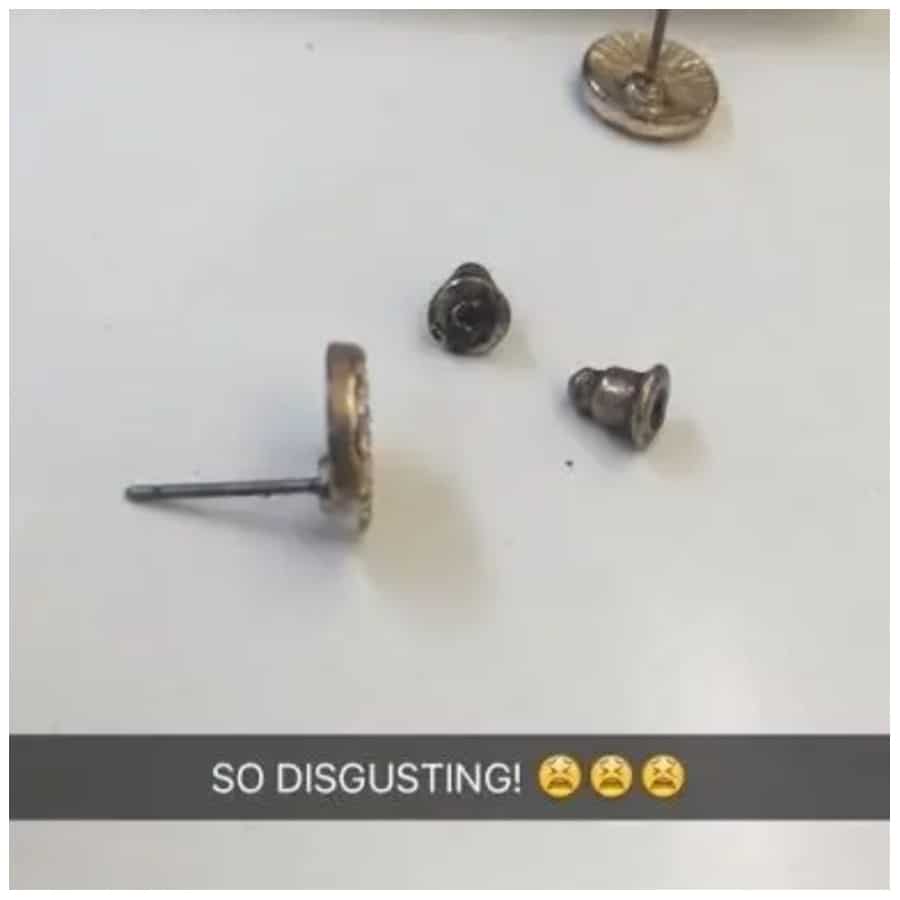 That reaction causes a build-up that can be a tad on the smelly side. Always give earrings a thorough wash every few days.
Not Washing Pillowcases Weekly
Washing linens can be tedious, especially when it comes to pillowcases. They need to be taken off the pillows, and then slid on again once they're clean.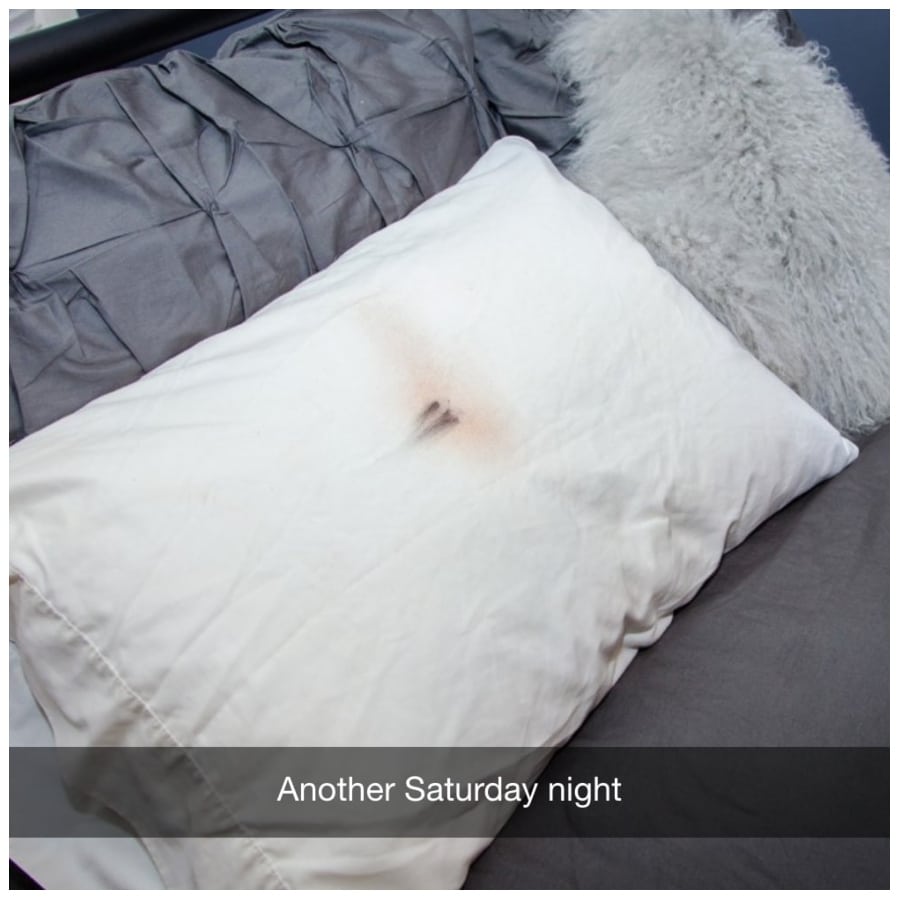 However, not washing pillows can affect the skin on your face, not to mention all of the makeup that will rub off and stain the pillow. Avoid breakouts, and sleep better with fresh smelling linens.
Marketing Woes
The cosmetics industry is a billion dollar one, and with women as the primary target group it means that thousands of one-use products are marketed to them every year. For men, marketing is a lot simpler. They get a soap that can wash their body, hair, and everything in between.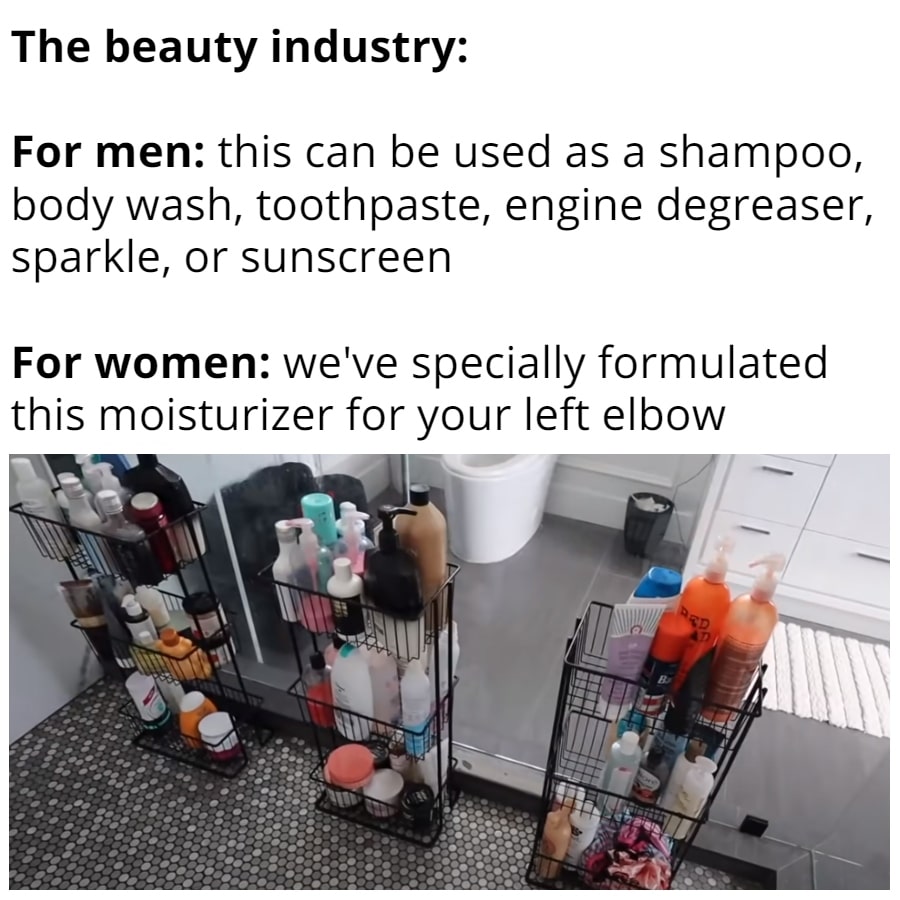 Whereas women get specially formulated products for a single body party which can lead to some pretty pricey shopping sprees. One hack is to look at the ingredients for products, a lot of the time the formulations for men and women are the same.
The Sisterhood Of The Traveling Toothbrush
Clothing like jeans are meant to be shared, toothbrushes are not. It might seem like a quick fix, if someone has forgotten a toothbrush, simply to share your own.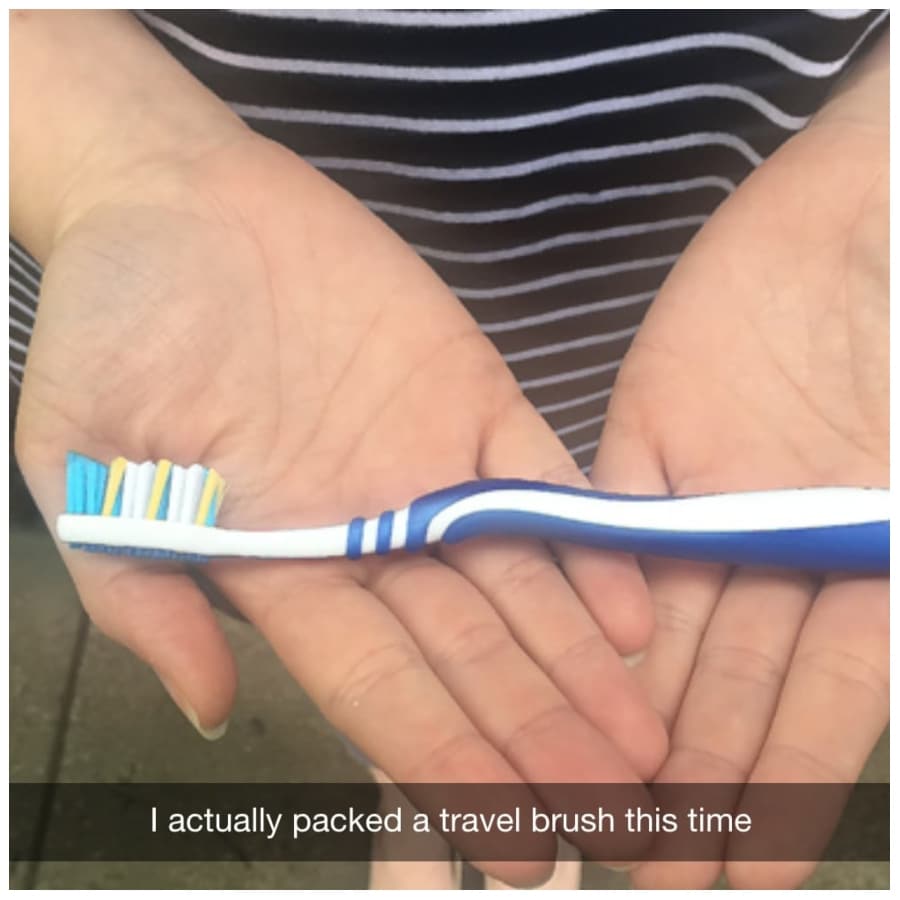 To avoid spreading any illnesses, never share toothbrushes. Gargle with mouthwash, or stock up on some spares and keep one in your purse.
The Comfy Bra
Every woman has that one bra that they cannot let go of. Usually it is an old cotton bra, that has been stretched out and worn until it has holes in it. That's what makes it special though.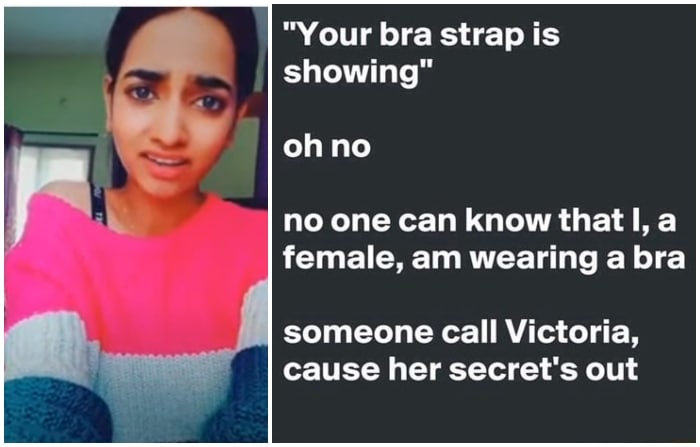 This bra has seen the highs and the lows of its owner's life, and it has always offered the support they need.
Teeth Cleaning With Nails
Brushing your teeth everyday is recommended by dentists, but for some people they tend to forget. That means teeth can feel kind of fuzzy, which inevitably leads to you touching them with first your tongue and then your fingernails.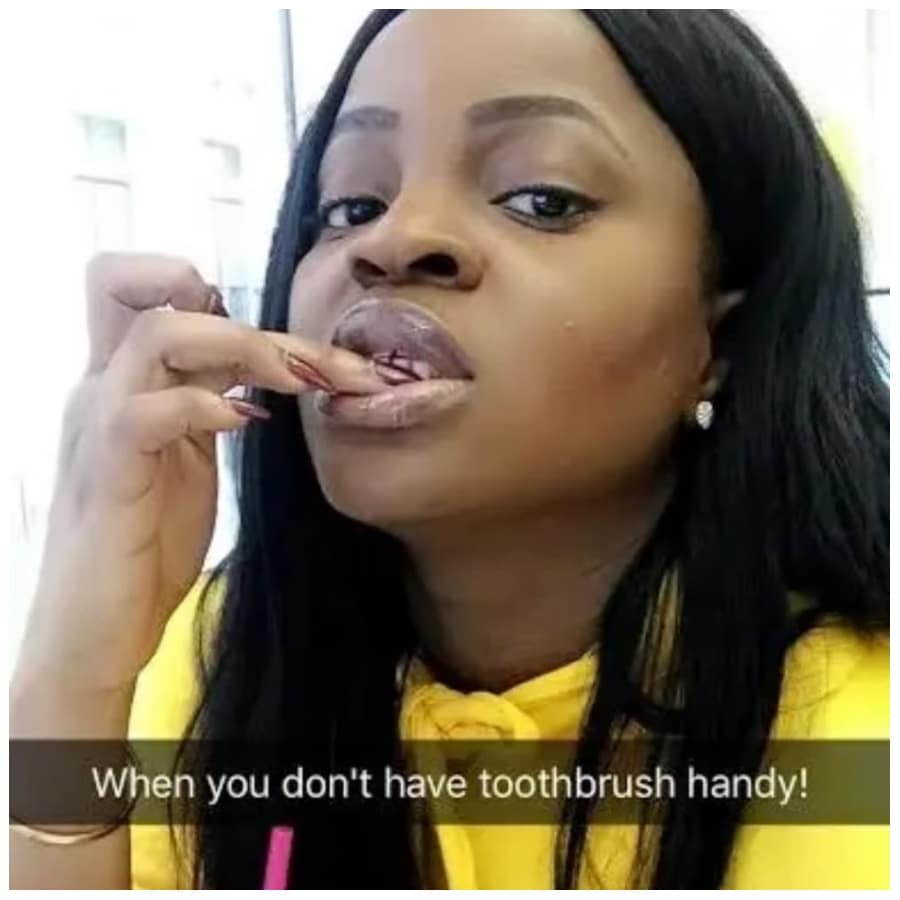 Scraping away the fuzz is pretty icky, but everyone does it once in a while.
Hair Remedies
Sometimes you can have too much of a good thing, and that goes for hair remedies in the form of masks, serums, and lotions.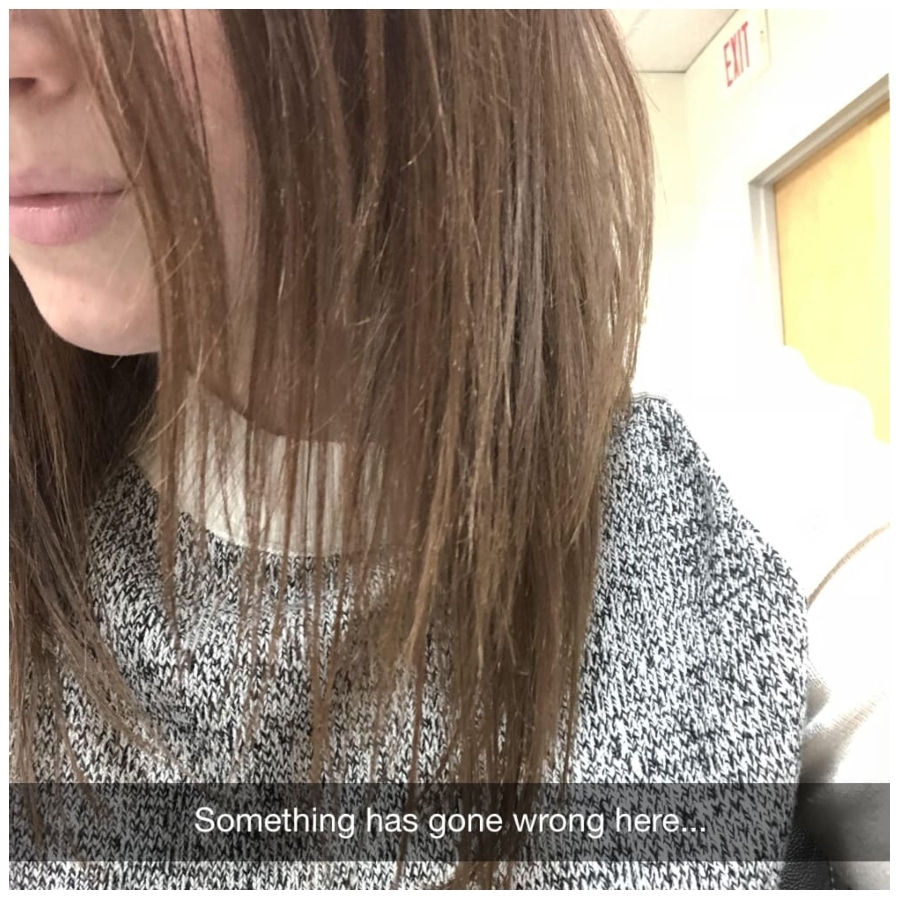 Piling on product after product won't make hair smoother or shinier, and the build-up can actually lead to dull looking hair. Always consult a hair stylist when deciding what regimen to use.
Cat Looks Like A Lady
Cats are naturally inquisitive creatures that love getting into all kinds of trouble. They also manage to sit in some of the funniest positions, which the internet community loves seeing pictures of.
One owner managed to find their cat sitting in a rather unladylike position, which led to the creation of a meme which has now gone viral. Nobody likes being told what to do, and if you want to sit like this, then go for it!