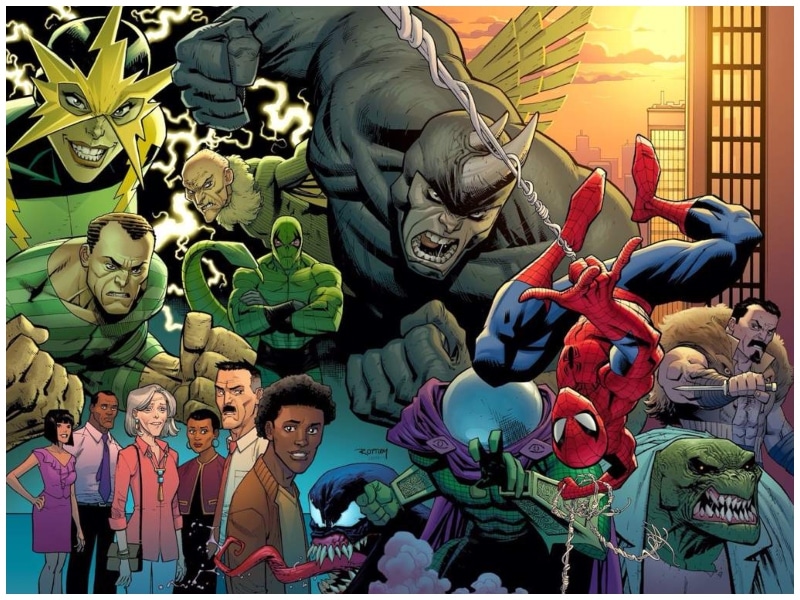 Spider-Man has grown to become one of the most well-known superheroes in the world since its inception more than six decades ago. He began his career on paper, but he can now be seen in various television series, movies, and high-quality video games. Despite being a brilliant character, the Spider-Man franchise would not have been nearly as popular if it hadn't had such a fantastic cast of enemies.
However, with so many foxes in the Spider-Man henhouse, the issue becomes deciding who the top Spider-Man movie villain is—as well as who never quite lived up to expectations? So, we made a compilation of the top Spider-Man villain who has given Spider-Man a tough battle over the years.
40: Mister Fear
Mister Fear is usually associated with Daredevil, as he originally debuted in Daredevil in 1965, but following Lawrence Cranston, three other characters take on the role. In this article, we're referring to Alan Fagan, who initially debuted in Marvel Team-Up as Mister Fear, Lawrence's nephew. Additionally, Mister Fear is the only Mister Fear who has Spider-Man as a key adversary.
In terms of the character, he's a lot like Scarecrow from DC Comics. He employs a substance known as fear gas to generate nightmare hallucinations and visions. Mister Fear discovers your top fear and turns it against you, sometimes in a deceptive manner.
39: Tombstone
Spider-Man has had to deal with Tombstone, a superhuman mob enforcer, for decades. Tombstone has been a recurring character in Spider-Man comics for the past 30 years, although he isn't the most well-known in Spidey's rogue's gallery. He is, nevertheless, one of Peter Parker's most terrifying foes.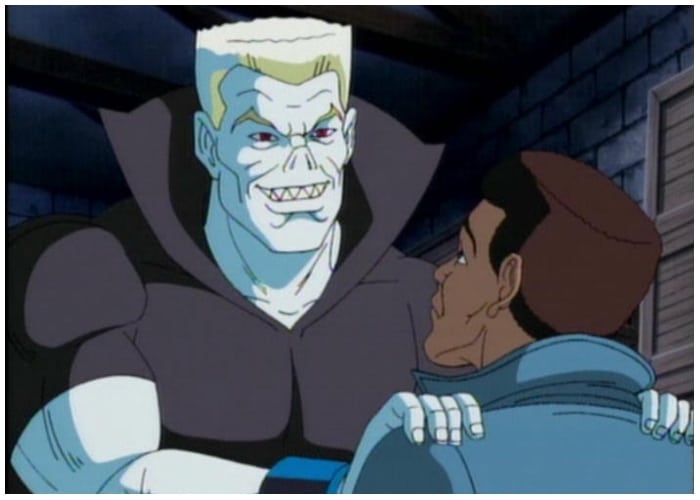 The albino criminal leader is a proficient marksman and a seasoned street fighter, making him a tough nut to crack. However, he has superhuman power to back up his claims, and he is a suitable heir to Hammerhead. Although some may favor the latter, the Tombstone character undoubtedly has greater depth and a distinctive appearance.
38: Sasha Kravinoff
You can probably guess by the name, but Sasha was the woman who would get together with Kraven, the hunter, and together, they had Ana Kravinoff. She would go on to support her daughter in her revenge against Spider-Man and taught her many of Kraven's skills.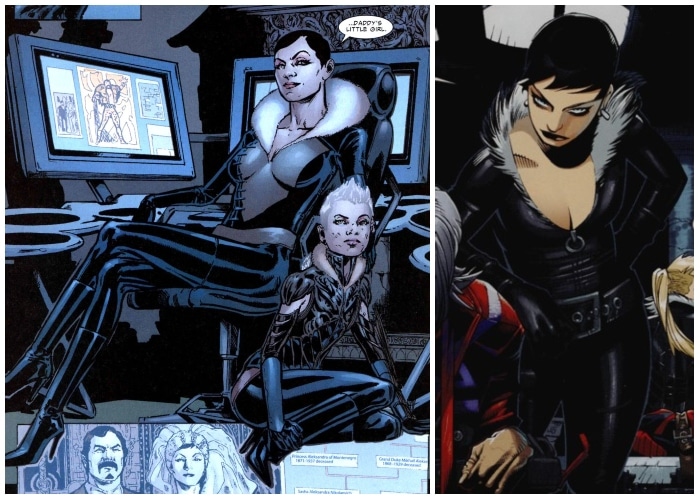 She went so far in her revenge that she sacrificed Kaine to revive her dead husband, which turned out to be a bad idea. In the end, after reviving Kraven The Hunter, she would meet death at the hands of her almost unlikable husband in a twist of irony.
37: Black Cat
Felicia Hardy/Black Cat was first introduced by Marv Wolfman and Dave Cockrum in 1979's The Amazing Spider-Man. She was introduced as a cat burglar who would later become important to Spider-Man as she joined him as his superhero partner and lover for a short time. This led to a strong but occasionally tested friendship.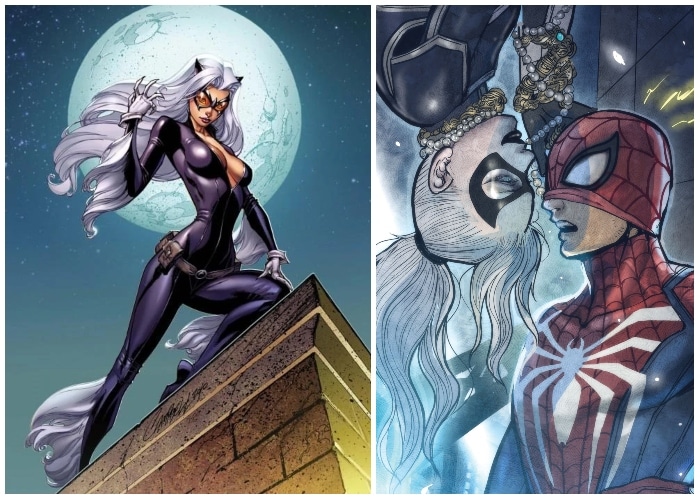 Black Cat was able to carve out a niche for herself in various series and team titles that expanded her reach even farther into the Marvel universe. And she's gone from world-saving hero to crime lord, offering the character a wealth of source material to adapt outside of the pages.
36: Boomerang
Boomerang is another member of the criminal group known as The Thunderbolts. He was also in charge of the sixth incarnation of the popular anti-Spider-Man team, The sinister six. He is one of the old villains on the list and has been in the comics since his debut in 1966.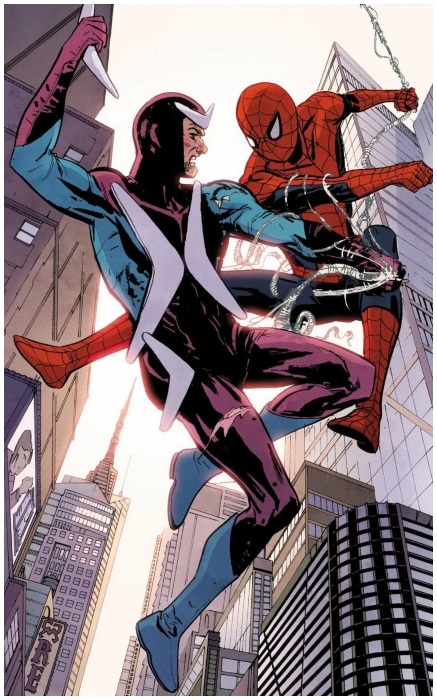 He used to be a rookie baseball player when he was in his younger days. But that all changed suddenly when he joined the secret empire. This is the group that would give him the necessary powers and tools to commit crimes.
35: The Rose
In a twisted turn of events, Rose is the son of the New York mob boss, Wilson Fisk, who wanted to take over for his father as the new lord of crime. He found more joy in getting in the way of his father's many criminal activities and later became an opponent for Wilson Fisk.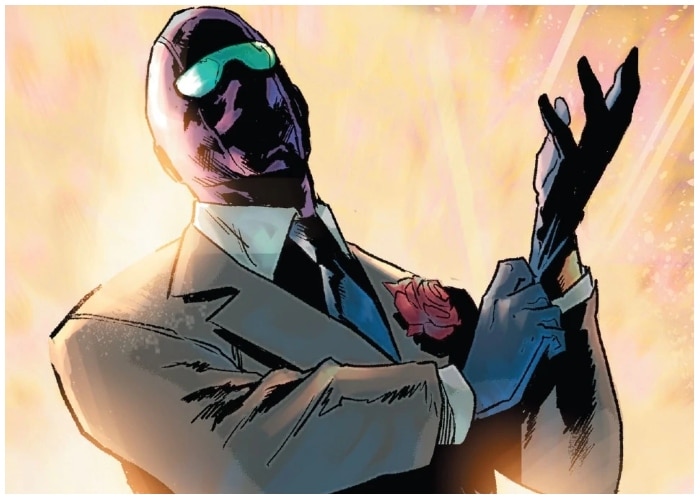 He might not have been a direct threat to Spider-Man, with many of his threats being directed towards his father. He still has come across Spider-Man a few times, and they have butted heads before.
34: The Jackal
Several Spider-Man villains have taken on the Jackal character over the years, but Miles Warren was the first to do so. Miles Warren, or the Jackal, may not be as well-known as some of Spider-Man's other foes, but he is one of the people that are most responsible for some of Peter Parker's dark times.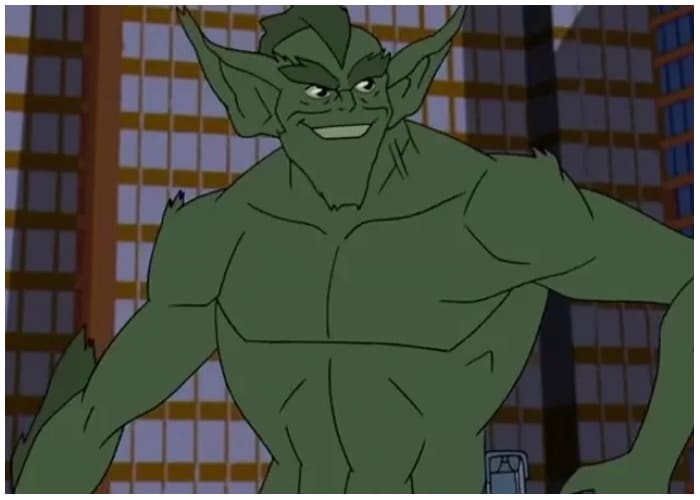 Though he occasionally confronts Spider-Man, Jackal's top moments have come through his manipulation of others, and it's via these means that he's able to discover the web-true slinger's identity. He clones Parker and creates several clones of himself, but the Green Goblin eventually manipulates and outsmarts him.
33: Joystick
Joystick is one of Spider-man's energetic villains to date, and she is surprisingly a smart one too. She used to live a life of normalcy and even attended a good university. But that turned out to be boring for her, so she disappeared for a while and came back as a villain.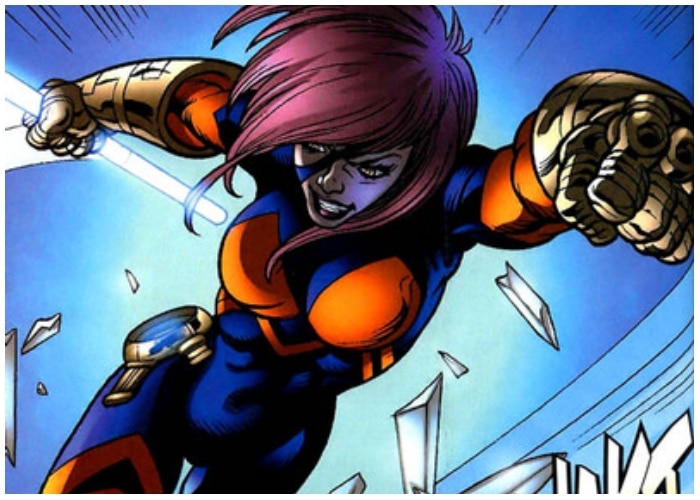 How she got her powers is still up in the air for debate. She has been in many teams, including the thunderbolts, as a double agent. She has even made enemies out of other Spider-Man villains, including the Green Goblin.
32: Shriek
Ravencroft Institute, which is essentially the Marvel Universe's Arkham Asylum, is home to many of Spider-Man's most heinous villains. Shriek began her career there. Shriek's road to super-villainy was solidified following a chance encounter with fellow convict Carnage. Shriek is one of Spider-Man and Venom's most brutal enemies, whether as a team with Carnage or on her own.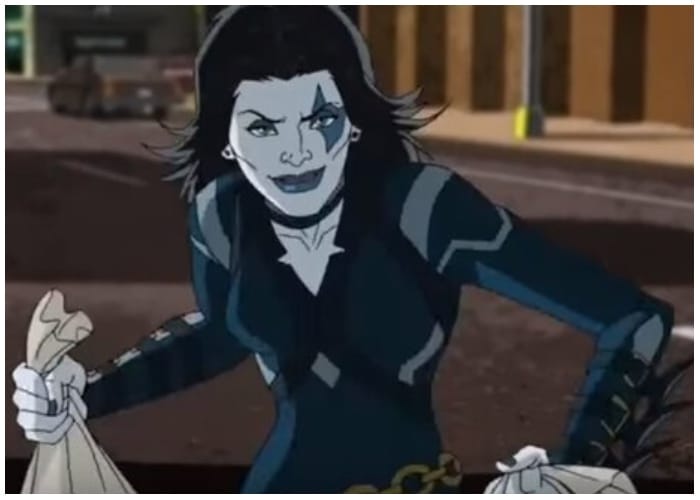 Shriek's crime sprees, however, are all the result of a horrific background. Shriek's criminal insanity and compulsive drive to establish her own twisted supervillain family is fueled by her absence of a strong mother figure. As a result, she soon found herself in Cloak's dark reality, where her mutant talent to manipulate sound was reawakened.
31: Mysterio
Mysterio is the classic Spider-Man villain both for the inventiveness of his illusion and special effects-based powers and for his bonkers Steve Ditko costume design. But, of course, Mysterio's skills as a character extend far beyond his distinct appearance and abilities – it's the way he uses deception and manipulation to alter Peter Parker's vision completely, and hence Spider-Man's powers.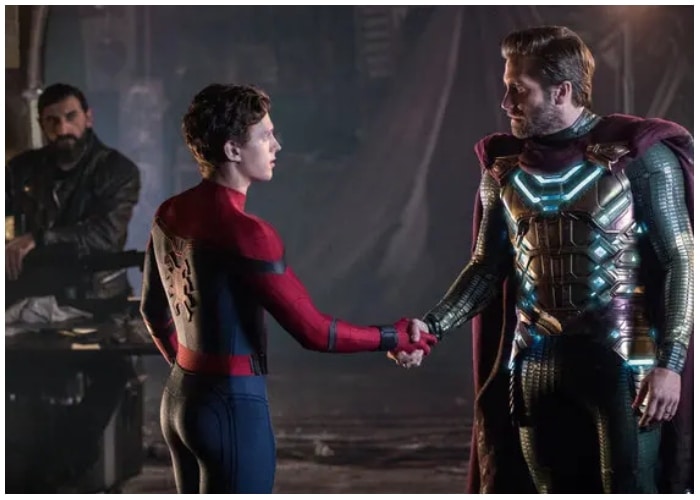 Mysterio may have taken his time to appear in one of the many Spider-Man films, but he's been around since 1964. He appeared first in The Amazing Spider-Man (1964). He can go toe-to-toe with Spider-Man using his distinctive methods, often relying on his previous skills as a stuntman in the process.
30: Alistair Smythe
Alistair Smythe is the son of Spencer Smythe, a mad scientist who created Spider-Slayers, robots that hunt down and kill Spider-Man. Alistair continued his work after his death. Alistair inherited Spencer Smythe's legacy and hatred for Spider-Man after he died due to his prolonged exposure to radioactive substances.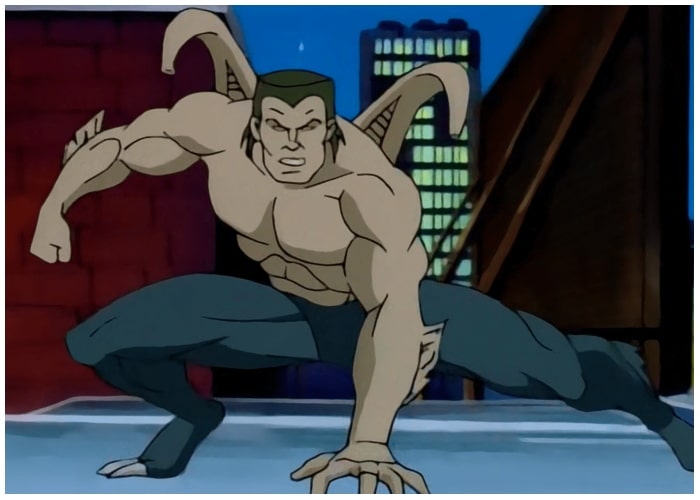 He mistook Mary-Jane Watson for Spider-Man in his first attempt to kill him, and she was playing along to allow Peter time to devise a solution. Mary-Jane claimed she deceived Smythe with an alien-built super-suit until the actual wall-crawler defeated him. He later went to work with Kingpin.
29: Vulture
Adrian Toomes, a talented but jaded engineer, devised an electromagnetic harness that would allow the bearer to fly while also increasing his physical strength. Toomes was immediately enthralled by the power at his disposal and named himself the Vulture.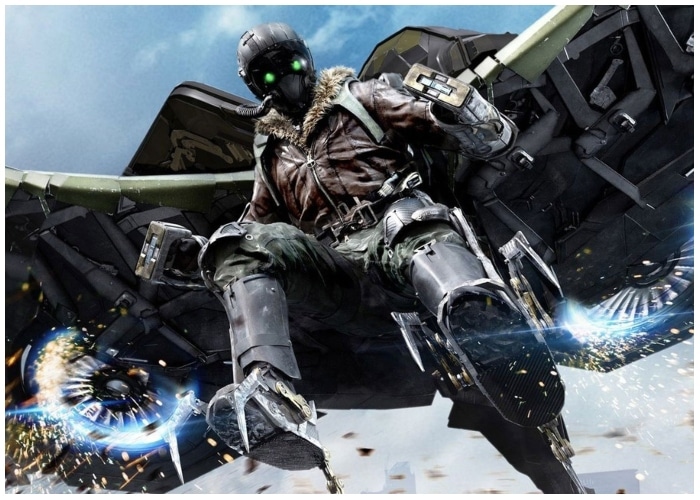 Vulture was the second ever villain to debut in the series and one of the original members of the Sinister Six, although not being as well-known as some of the other villains in Spider-Man's rogue gallery. Nevertheless, he's one of just a few people who knows Spider-Man's true identity, and he's put him through his places throughout the last half-century.
28: Ana Kravinoff
Ana Kravinoff might be one of the lesser-known Spider-Man villains in Marvel comics, but that doesn't diminish any of her accomplishments as a villainess. She is the third Kraven, The Hunter, the daughter of the original Kraven, and capable of going a few rounds against Spider-Man.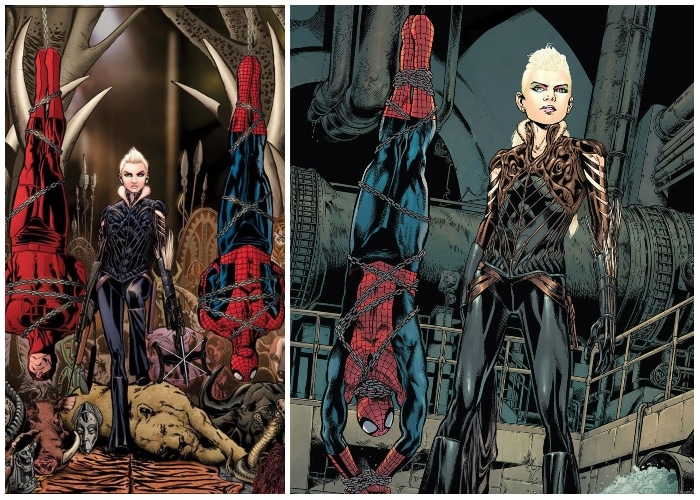 She first appeared in 2008 where she mistakenly kidnapped Spider-Man's roommate after believing him to be the hero. Ana retains the same powers as her father, including speed and strength along with training in combat. It is believed that she got her powers the same way as her father.
27: Hammerhead
Hammerhead, a mobster and crime lord with the Maggia crime syndicate, has been a threat to Spider-Man for nearly fifty years. After a horrific attack in which his skull was severely broken, Hammerhead earned the moniker. The surgeons had to remove the shattered bones and replace them with a steel plate, earning him the title he now proudly wears.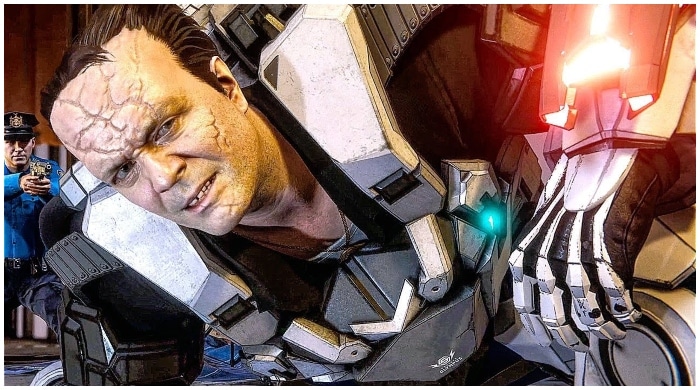 He frequently utilizes his nearly unbreakable skulls to deliver crushing headbutts, which protects him from even the most potent hits delivered by the Marvel Universe's numerous superheroes. Hammerhead was a memorable nemesis in Insomniac Games' Spider-Man video game expansion, appearing in various adaptations starring Spider-Man and his great allies.
26: Black Tarantula
Black tarantula isn't your run-of-the-mill comic book crime lord, no. He's also a spectacular martial artist with skills so great that he was able to take on Spider-Man and came out victorious many times. He came to New York looking for his ex-wife and stayed long enough to commit a few crimes.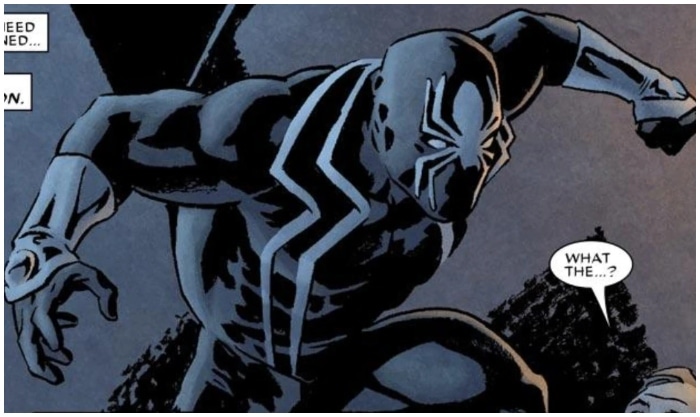 His skills in the world of crime quickly led him to capture a lot of the underground area in New York City. Graced with superhuman strength and the ability to heal fatal injuries, he is one of the more skilled villains Spider-Man has faced.
25: Kingpin
Wilson Fisk is a Spider-Man antagonist who appears significantly in the Netflix Daredevil series. He initially appeared in The Amazing Spider-Man, and although beginning as a rather conventional mafia boss, he has since evolved into one of Spider-Man's top formidable opponents.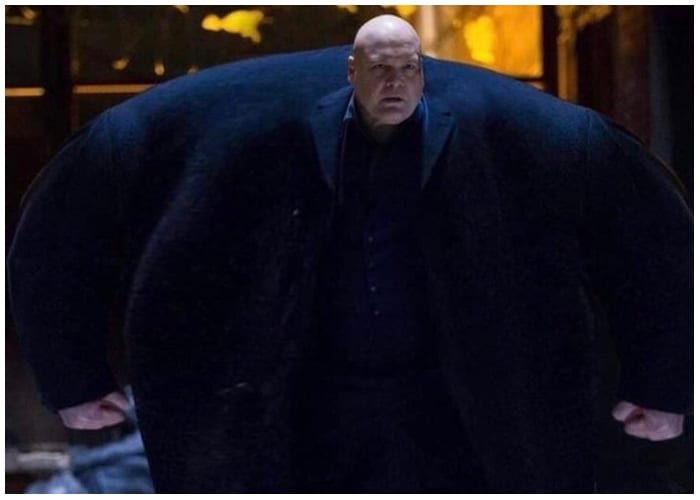 Fisk has clashed with heroes, antiheroes, and villains alike and has been at the center of many, if not most, wrongdoings committed in New York City. He does everything it takes to keep his grip on the New York underworld, which is why he's known as the Kingpin. Kingpin doesn't need superpowers because of his dominating physicality; instead, he uses brute force and political clout to defeat his foes.
24: Shocker
The Shocker, New York's most shocking crook-for-hire, always appears to turn up like a bad penny. For a long time, the Shocker has been a continuous thorn in the side of Spider-Man and other New York-based Super Heroes, keeping an ear out for any criminal plan that might generate a profit. Unfortunately, this engineer-turned-outlaw is driven by greed, and he is the bane of banks and armor cars across the five boroughs, thanks to his vibro-shock gloves.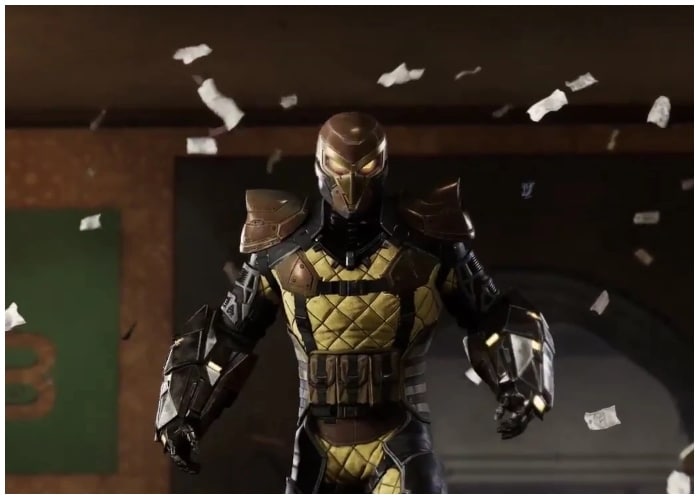 While his modest objectives make him one of Spider-most Man's unique enemies, they don't always lead to set-piece events. This may be why so many filmmakers have disregarded Shocker in film adaptations, with 2017's Spider-Man: Homecoming being the first and only time he's appeared on the big screen.
23: Hydro-Man
Morris Bench's, aka Hydro-Man's powers, are incredible, and they have landed him in a variety of criminal organizations, including the Sinister Six, Frightful Four, Maggia, Masters of Evil, and others. He originally appeared in The Amazing Spider-Man in 1981. Hydro-Man's physiology comprises water, allowing him to control, manipulate, and merge with any body of water, as his name suggests.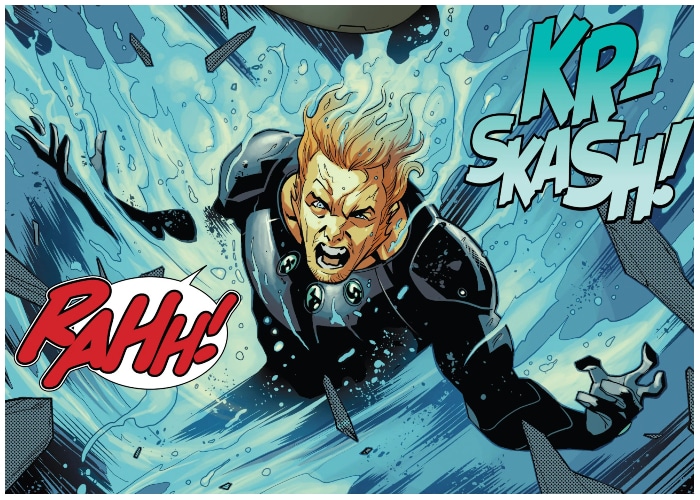 Hydro-Man is strong and always puts up a good fight against Spider-Man, but it doesn't appear like fighting Peter Parker has any more profound or emotional meaning for him – Spider-Man is simply someone who gets in the way of Bench's plans.
22: Scorpion
When Mac Gargan/Scorpion first arrived in Amazing Spider-Man, claiming to be the friendly neighborhood Spider-Man's new arch-enemy, no one could have predicted that Gargan would find himself entangled in cosmic games and at the center of some of Marvel's most significant events. Although Gargan first appears in The Amazing Spider-Man, he does not fully become the Scorpion until the following issue, when Jameson submits him to a questionable medical operation.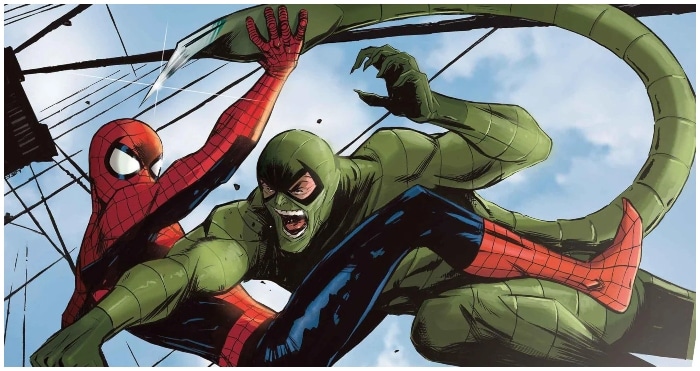 His indestructible armor allows him to resist massive amounts of abuse while changing him into the ultimate killer. He's fought The Avengers and Spider-Man, and in the Marvel Knights: Spider-Man arc, he even spends some time as Venom.
21: Kraven
Kraven was a crazy large game hunter who wanted to show the world that he was the top hunter by defeating Spider-Man. Unlike most hunters, he avoided using weapons or bow and arrows, preferring to take down enormous hazardous creatures with his own hands, despite making intricate preparations to weaken a quarry beforehand.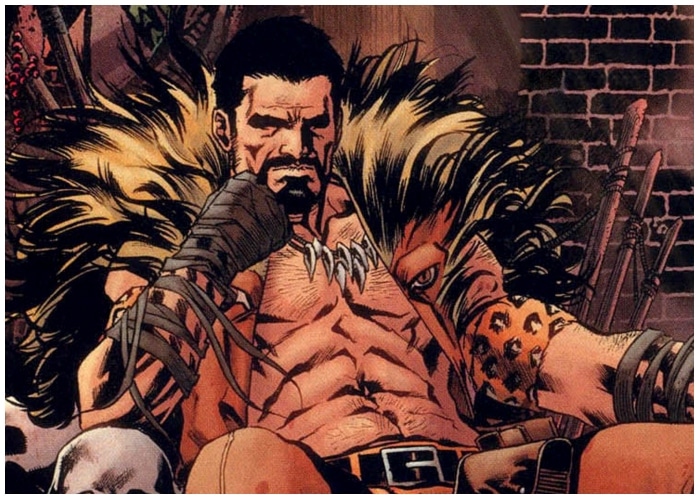 Kraven has been a part of the scene for nearly five decades, yet he rarely has a chance to shine. Yet, though he is in the spotlight, he does not disappoint and has delivered some memorable moments. Perhaps unsurprisingly, most of these were collected in Kraven: The Last Hunt, a six-part story arc.
20: Chameleon
Dmitri Smerdyakov, aka Chameleon, originally appeared in the inaugural issue of The Amazing Spider-Man and has been a near-constant thorn in the web- slinger's ever since. Chameleon is a master of disguises, and after the death of his half-brother, Sergei, he acquired a deep loathing for Spider-Man.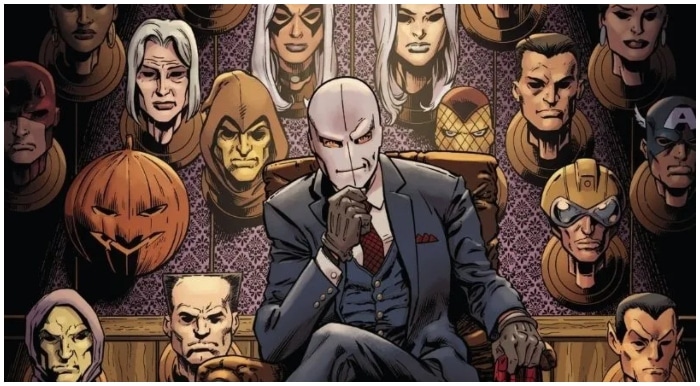 Chameleon is another Spider-Man villain who is both the oldest and the most misunderstood. Chameleon has plagued Spider-Man's existence with one nefarious plot after another over the years. However, the chameleon is finally emerging into the forefront as one of Spider-most Man's iconic villains with recent appearances.
19: Lizard
Dr. Curtis Connors/Lizard was formerly a renowned army physician who lost an arm due to a battlefield wound. He grew enthralled with learning about reptiles' regeneration properties, which prompted him to experiment with lizard DNA. He was transformed into the Lizard due to these trials, and he has been Spider-Man's nemesis ever since.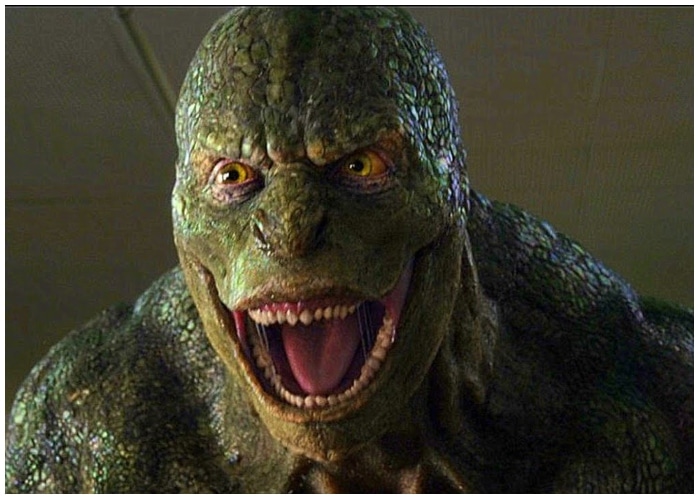 Despite his ultimate objective of mutating the Earth's population, the Lizard still has some good in him, and he has partnered up with Spider-Man on multiple occasions. Dr. Connors eventually learns to regulate the change, though he loses a lot of what made the Lizard such a fantastic adversary in the process.
18: Rhino
Aleksei Sytsevich was just a usual thug in the Russian Mafia, chasing easy money and destined for a violent death. Aleksei was seduced by promises of wealth and power and undertook a life-threatening chemical and radiation treatments sequence. Aleksei's formidable armor, permanently connected to his shape, was inspired by rhinoceros hide.
His first mission, code-named Rhino, was to kidnap and sell astronaut John Jameson, the son of Daily Bugle publisher J. Jonah Jameson, to the top bidder. He was given intense sub-hypnotic American English training and fake citizenship documents under Alex O'Hirn.
17: Electro
In The Amazing Spider-Man 2, Electro, aka Maxwell "Max" Dillon, was the key villain. But his first appearance was in The Amazing Spider-Man (1964). Electro has been a persistent threat to Peter since his initial appearance in 1964.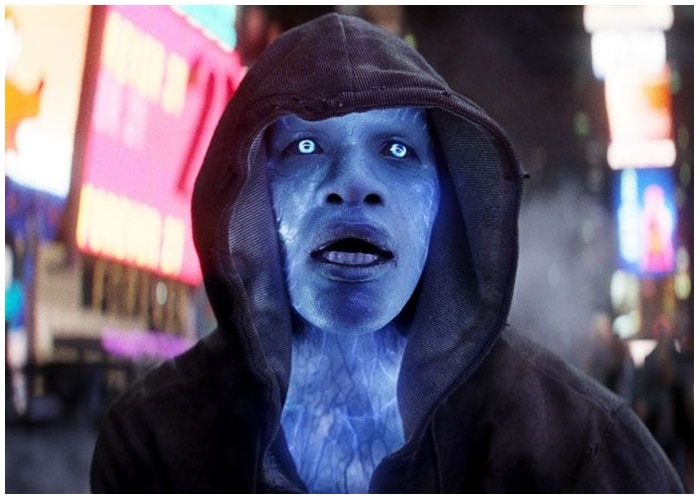 Besides, he has played a role in some of the web-slinger's memorable adventures. In the Daredevil comics, he was the head of the Emissaries of Evil and a founding member of the Sinister Six. His outlandish behavior may not be to everyone's taste, but it always results in shocking repercussions. As his name implies, Electro can control, produce, and manipulate electric energy in any way he desires.
16: The Hobgoblin
Hobgoblin is a menacing and enigmatic goblin-themed villain that has spun off from Norman Osborn/Green Goblin. In 1983, the character made his first appearance in The Amazing Spider-Man. The Hobgoblin has had many wonderful moments throughout the Spider-Verse, despite not being quite as compelling as the Green Goblin. Roderick Kingsley, a fashion designer, used a customized version of Norman Osborn's Goblin formula to get his powers and his considerable riches to fund the technology.
Many more villains, including Roderick's twin brother and butler, adopted the Hobgoblin identity in the years after his debut, though none were nearly as fearsome as Roderick himself.
15: Juggernaut
Cain Marko, aka Juggernaut, has been blessed with boundless power by the Crimson Gem of Cyttorak, and nothing – not even strong hitters like the Thing, Hulk, Thor, or Colossus – can stop him once he decides to act. As a result, it may come as a surprise that Spider-Man was one of the few Marvel superheroes who could defeat Juggernaut decisively.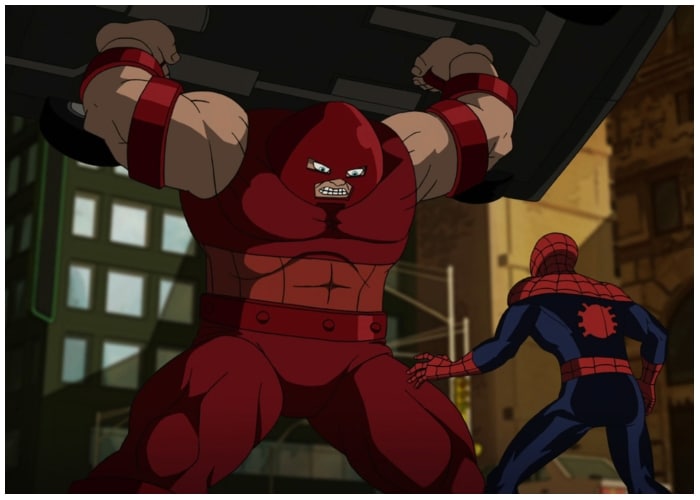 Juggernaut was hiding out on a train when he came upon Spider-Man, attempting to stop Awesome Android. Instead, Spider-Man was ambushed by Juggernaut, who attacked him and the other trainees. When Awesome Android and Spider-Man devoured his clothing and knocked him out, he was eventually beaten.
14: Spot
Spot is a Spider-Man villain you may not have heard about, and we might understand why. It's because there isn't anything too exciting about him. He got his powers after an accident. The many spots around him are portals to the Spotworld, as they call it.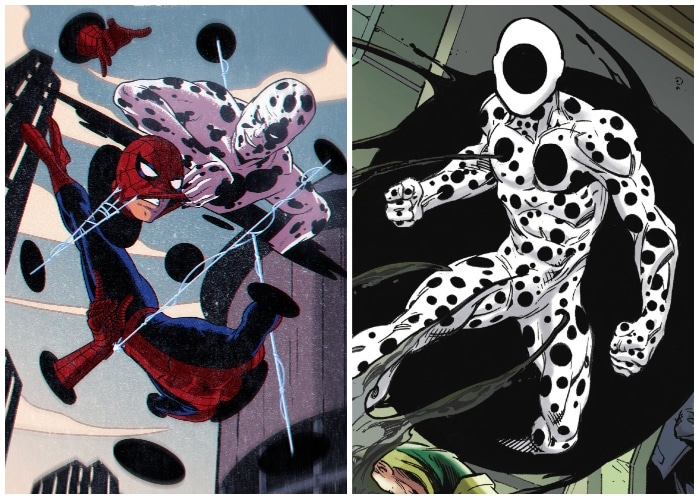 He was able to defeat both Spider-Man and Black Cat in a small bout, so it is safe to say that he knows how to fight well. Spot remains the butt end of many jokes in the world of super-villains, and he has been going through a rough time trying to fix his reputation.
13: Doppelganger
It seems like clones are a pretty common Spidey enemy as this guy is also a clone of Spider-Man, who was sent to attack him. He was created by the Magus, who is the evil counterpart of Adam Warlock during the infinity war event.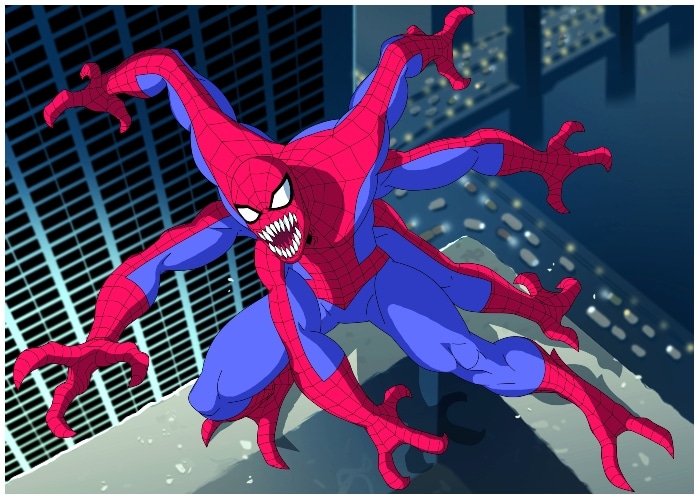 Surprisingly the first enemy to face the Doppelganger was the Hobgoblin. In another turn of events, Spider-Man teamed up with the Hobgoblin to defeat Doppelganger, who was aided by Demogoblin. He has the same skills that Spider-Man has, with the only difference being his additional arms and superior strength.
12: Kaine
Kaine was a clone of Peter Parker created by the Jackal to aid him in his revenge against Peter Parker. According to the comics, he suffered from cellular degradation due to being a clone, and he was said to be a bit stronger than Spider-Man himself.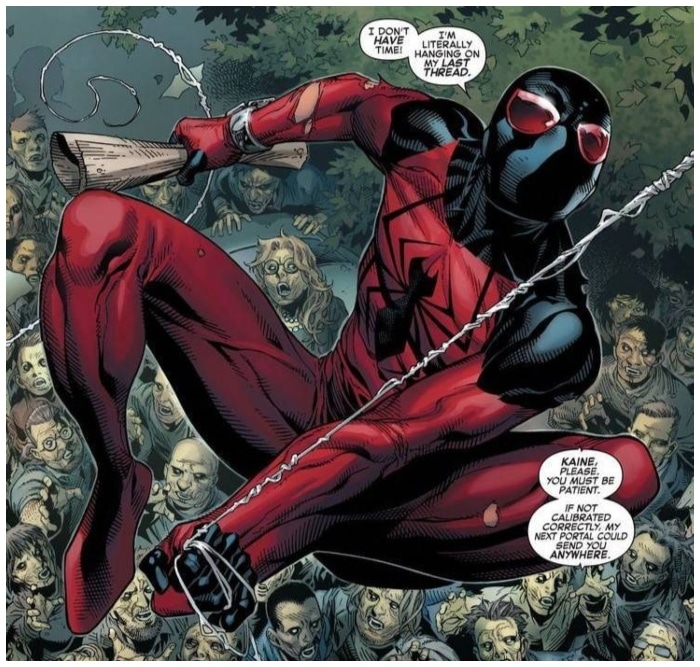 He would remain an enemy of Spider-Man for a while, but after he was cured of his cellular degradation, he would go on to become the next Scarlet Spider. It is revealed that he is a clone of Ben Riley and that the Jackal got Peter and Ben mixed up.
11: Sandman
Long before he became Sandman, Marko had turned to a life of crime, and his new abilities only served to advance his nefarious career. He can take a lot of abuse and still punches hard. However, his susceptibility to water is his Achilles' heel. Even so, he's caused plenty of issues for the web-slinger in the past, and he's still quite hazardous on land.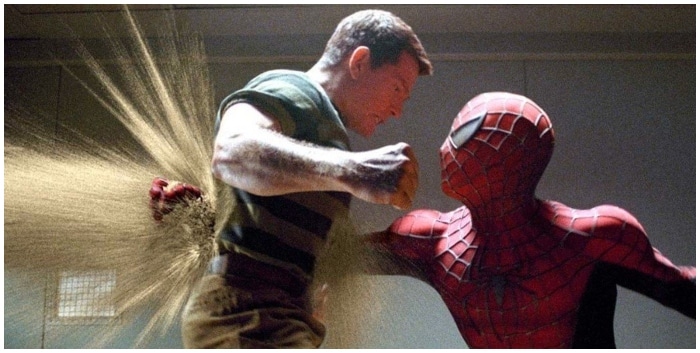 Sandman is one of Spider-Man's most fascinating villains. It is not because of any world-threatening plot or tremendous single influence on Peter Parker's life, as some of his other top enemies have. But because he's the perfect embodiment of a Spider-Man foe distilled into a figure with a fantastic visual punch.
10: Mister Negative
Mister Negative is a Spider-Man antagonist with a dual personality. Martin Li is a caring man who enjoys assisting others. However, he transforms into Mister Negative, a phantasm of our dark selves, at the drop of a chemical reaction. Mister Negative, propelled by the powers of yin and yang, alternates between good and evil without remorse. As the leader of a criminal empire, he uses his extra dimensional energy powers to destroy anything he touches.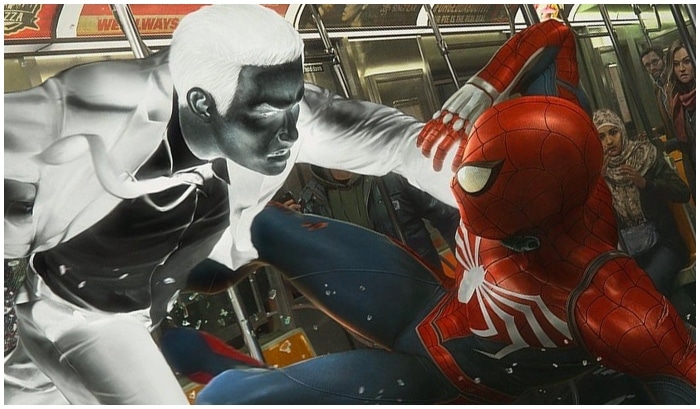 While Mister Negative's exact name is unclear, details about him have emerged, according to his own story. He used to be a "snakehead slaver," or people smuggler, who controlled the transit of Chinese individuals to the United States on the Golden Mountain cargo ship.
9: Morbius
Morbius may appear to be a typical villain that takes much too much from vampiric folklore at first glance. While it's an integral part of who he is, there's much more to Michael Morbius as a character than meets the eye. He sought treatment for his rare blood illness by using vampire bat DNA. It turned him into a blood-sucking night creature and a pseudo-vampire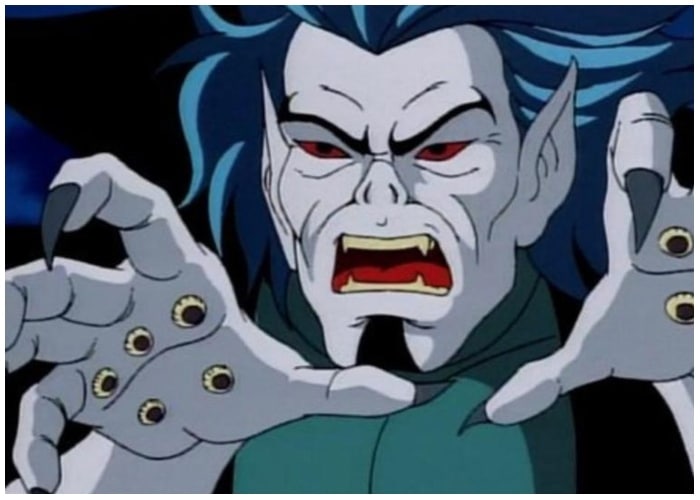 The character's struggles to resist his insatiable need for human blood and disgust for the creature he has become set him different from the other villains. Despite his generally careful approach, he has committed highly heinous crimes and has collided brutally with Spider-Man on numerous occasions.
8: Demogoblin
Let's be real. The regular goblin already freaks us out enough, so imagine a villain that is scarier. This guy is a version of the goblin who is possessed by a demon. This character made a deal for more power. But when the demon tried taking over his body, that turned out to be a mistake.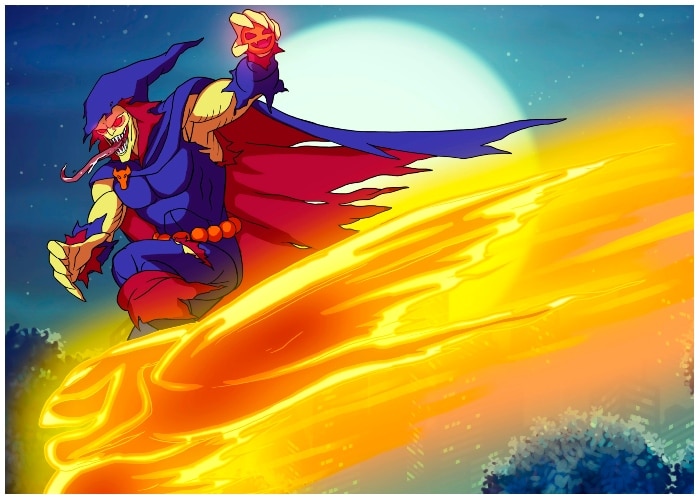 He had to separate the demon from his body, but that gave it a life of its own. In Marvel's universe, the Demogoblin is none other than the love interest of Peter Parker, Mary Jane Watson.
7: Doctor Octopus
Green Goblin may appear to be Spider-Man's arch-enemy more than Doctor Octopus from the outside. Still, it's akin to the topic of whether the Joker or Ra's al-Ghul is Batman's top villain in that the answer often depends on the location and time the question is posed.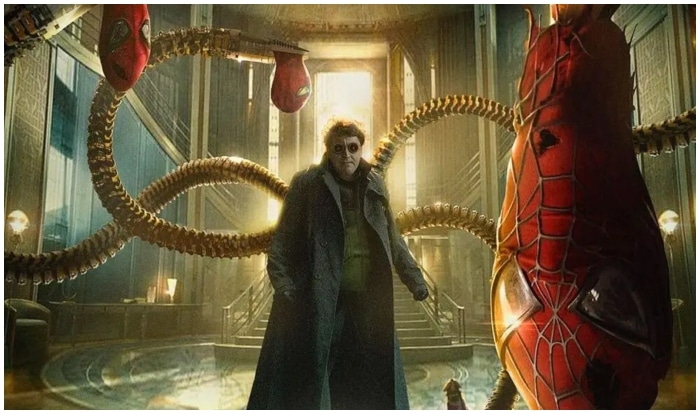 While Dr. Octopus's intelligence is probably his most potent weapon, his mechanical tentacles are capable of much more than tickling. He's risen from the dead, faced off against some of Marvel's most notable characters, and even had the opportunity to fill in for Spider-Man in the Avenging Spider-Man series. He may have done a better job, but he's recently reverted to his wicked ways.
6: Venom
Venom is a sentient alien symbiote that can attach with other lifeforms that first appeared in the 1980s. It began as a living spider costume, but it has grown into a separate entity. Although Spider-Man is the creature's initial host, Eddie Brock, a Spider-Man-hating journalist, is the creature's most renowned inhabitant.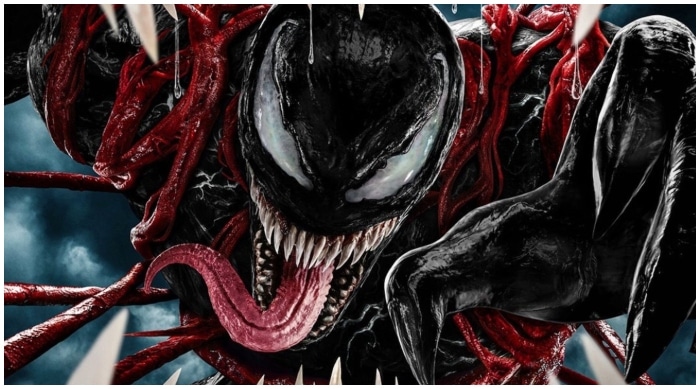 The original Venom, Eddie Brock, has been on the path to heroism for the majority of his history. Despite this, he began as one of Spider Man's most terrifying adversaries. He is a ravenous predator driven solely by a sense of vengeance for Spider-Man as well as a desire to devour Peter Parker's brain practically.
5: Green Goblin
Norman Osborn, aka the original Green Goblin, is the patriarch of an entire dynasty of Spider-Man rivals, ranging from his son Harry, Peter Parker's top nemesis, to a whole legion of goblin-themed spin-off villains. Norman Osborn was first shown in the story Spider-Man: The Death of Gwen Stacy, in which he kills Peter Parker's girlfriend Gwen Stacy, ending a long mystery about who was behind the Goblin's cruel, grinning mask.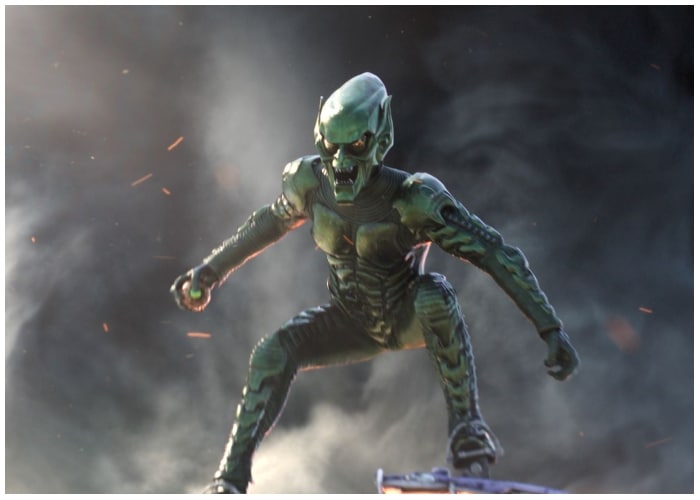 The Green Goblin is an excellent adversary in his own right, but it's Peter's relationship with the Osborn family that elevates him to the top. Over the years, many other characters have taken up the mantle, but Norman and his son are the ones that truly bring the character to life.
4: Carnage
Carnage was previously Cletus Kasady, a serial killer who transformed into Carnage after merging with the spawn of the alien symbiote Venom during a jailbreak. His psychotic disposition was enhanced by the symbiote, making him considerably less psychologically stable than before and even more deadly.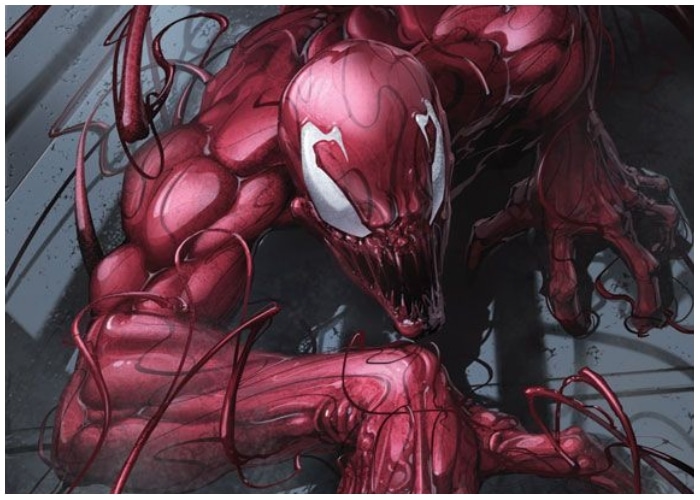 When Carnage joins forces with serial killer Cletus Kasady, he transforms into an almost unstoppable force that more than lives up to its name. Kasady's violent and sadistic tendencies make him the ideal host for the symbiote. Over the years, many others have worn the Carnage moniker, but none have done so as successfully as Kasady.
3: Toxin
The Symbiote universe has always maintained a particular place in the hearts of Marvel Comics fans because, unlike any other superhero, these symbiotes have the potential to both delight and horrify. Venom and Carnage are two of the more well-known characters, and both believe Toxin is the powerful member of their kind.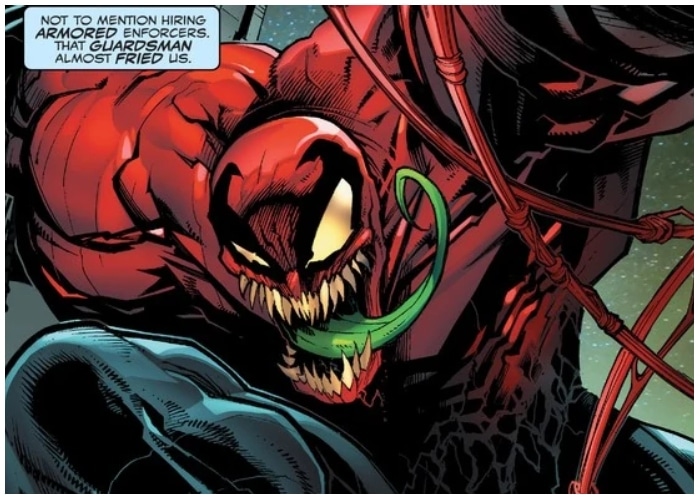 The Toxin Symbiote (of Earth-616), the 1000th symbiote in its history, is an extraterrestrial symbiote born from Carnage. Toxin formed a symbiotic bond with police officer Pat Mulligan shortly after his birth, and the two of them were able to cause a lot of harm to their opponents.
2: Morlun
Morlun is a vampiric entity that has been roaming the world for millennia. He feeds on totems, which are the universe's primary power sources. While he can feed on weaker sources such as humans and superhumans, he needs a pure source to be completely satisfied.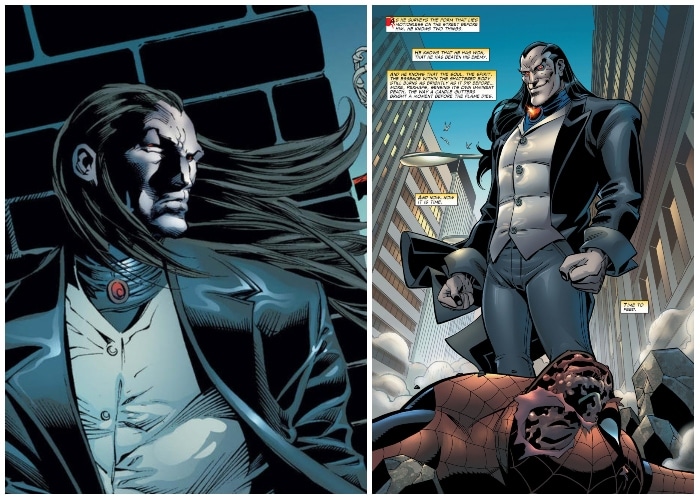 As a powerful immortal from another dimension, he debuted in The Amazing Spider-Man in 2001. Morlun is a member of a mysterious species that feeds on "totems" or who have a spiritual connection to animals. Spider-Man appears to be one of the Marvel Universe's many totems. It was shown that the radioactive spider bit Parker on purpose to inherit its abilities. Unfortunately, the bite turned him into a totem, making him an excellent target for Morlun.
1: Mephisto
Though he first appeared in Marvel Comics as an adversary of Thor and, particularly, the Silver Surfer, Mephisto's recent schemes and manipulations have primarily targeted Spider-Man and Doctor Strange, two heroes who are at present front and center in both Marvel Comics and the Marvel Cinematic Universe.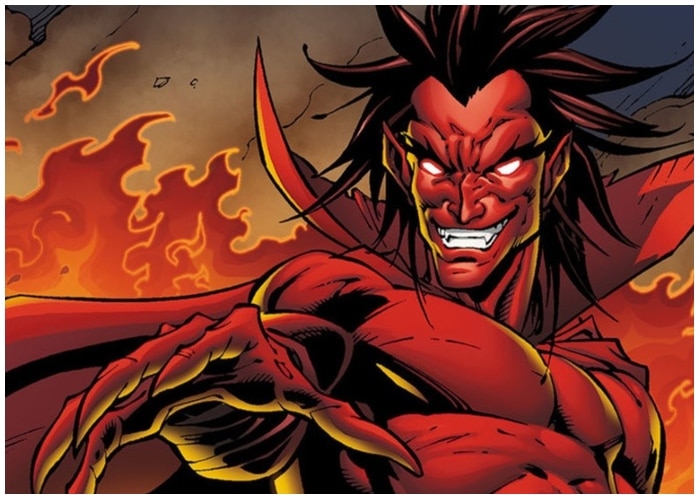 Spidey first met Mephisto in the story Spider-Man: One More Day, in which Peter Parker and his wife Mary Jane Parker agreed to have their marriage erased from their chronology to preserve Peter's Aunt May's life. However, Mephisto's fascination with Peter Parker – and Mary Jane Watson – is more complicated than that.