Queen Anne of House Stuart, was one of the most influential British monarchs to ever sit on the throne of England, Scotland, and Ireland. She ruled from 1707 to 1714, but for those seven years, she ensured that she would be remembered. The 2018 film The Favorite documented a brief period of her reign, and the madness that her court was subject to.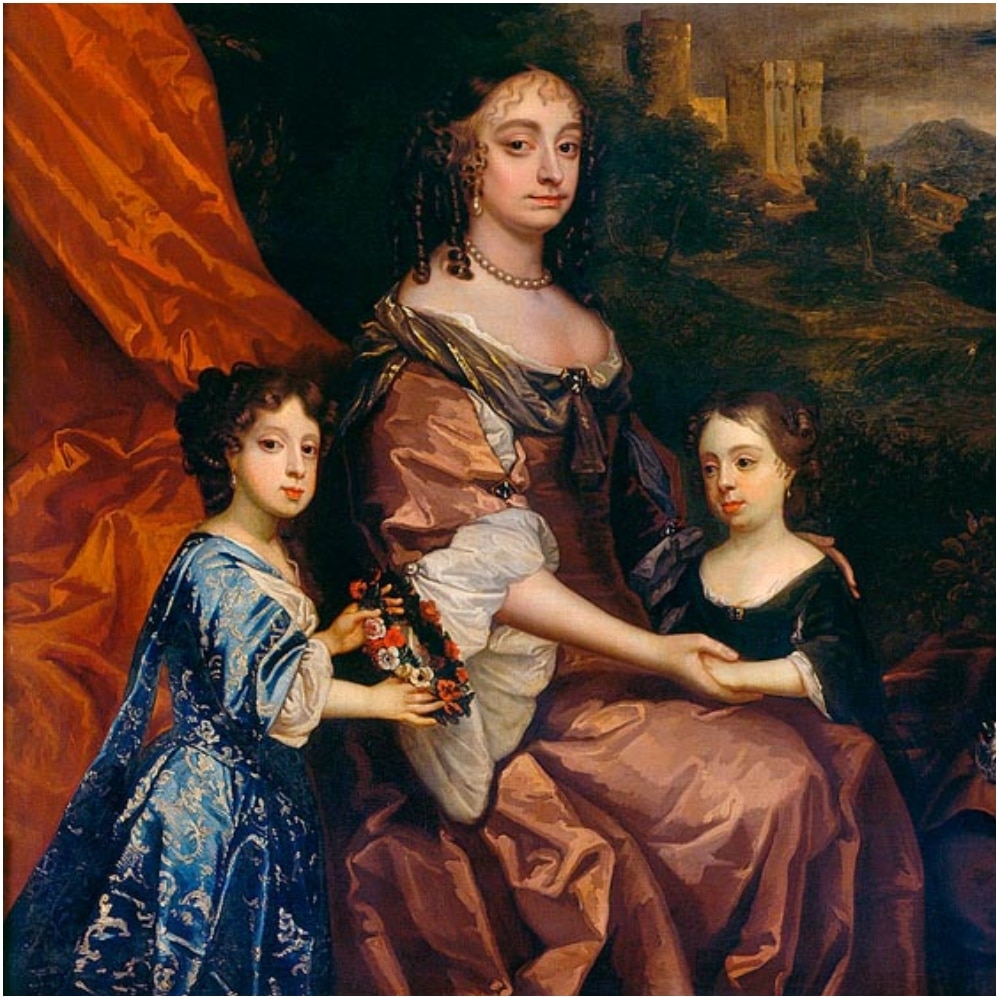 However, it did not delve into every detail of her life, and some of the people that shaped her into the monarch she became. Keep scrolling to find out all about Queen Anne's life, from the juicy details of her love triangle, to some of her strange habits.
The Pre-Anne Period
While Great Britain experienced some great rulers in the form of Queen Victoria, Queen Elizabeth I and II, it also had its fair share of bad rulers. Before Queen Anne took the throne in 1702, King William III was on the throne. King William III had been her brother-in-law as he had ruled beside her sister Queen Mary upon their father's death.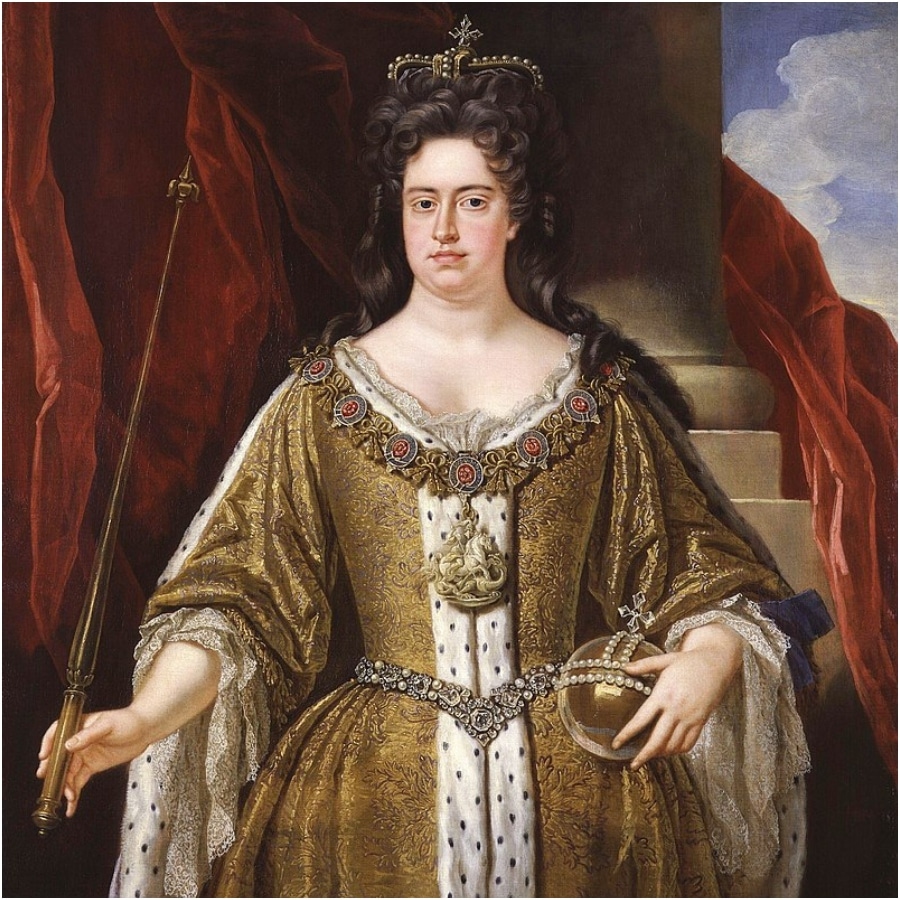 When Mary passed away, her husband William, who was king by marriage kept the crown. Anne was not pleased with this, as he was not a direct descendent of the line, but the crown would eventually be bestowed upon her.
Being Crowned Queen
While Anne had never expected to be Queen, she was not surprised when she did receive the crown. Her brother-in-law William, who had ruled after her sister's death was not well-loved by the English, as he was a Dutchman. With Anne becoming Queen, they once more had a British monarch, who was born and bred on British soil.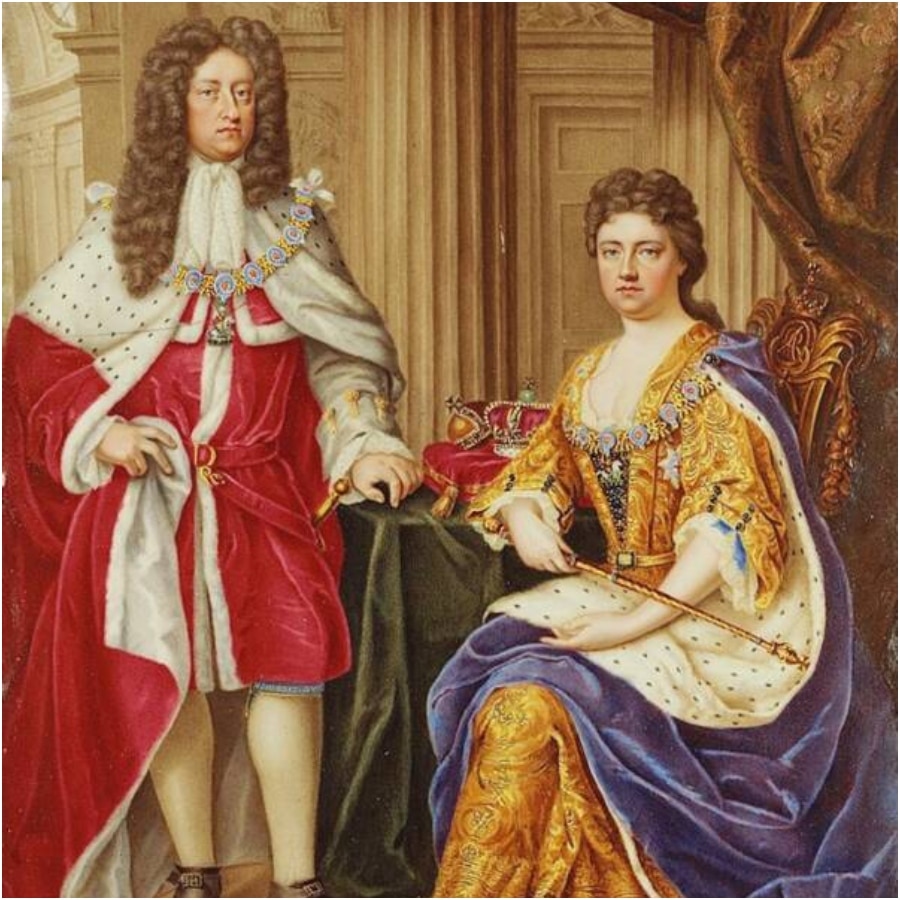 To make it even better, Anne was an Anglican, which meant she adhered to the Church of England created by Henry VIII. It was time for a period of tranquility, or so the English people thought, when Anne was crowned Queen.
What Led To Anne Becoming Queen
Anne was never meant to be Queen, or at least it was very unlikely according to the line of succession when she was born on February 6th, 1665 at St. James's Palace.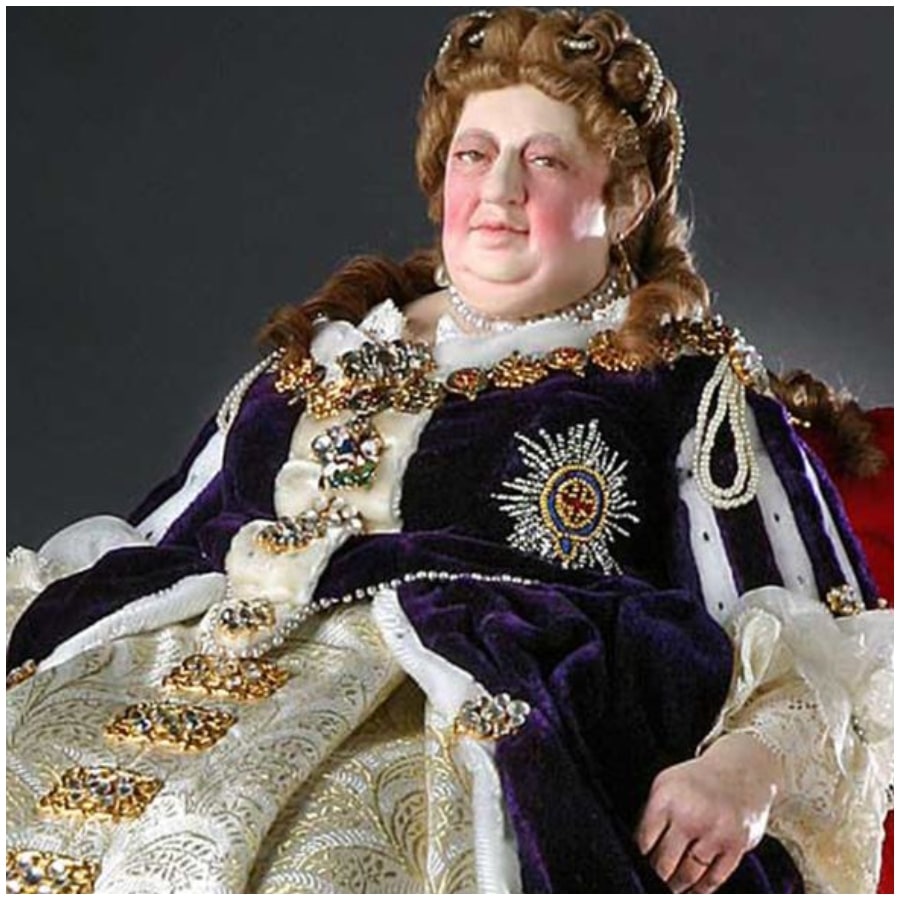 Her mother was Anne Hyde, and her father was the Duke of York. As the fourth child of the family, she had both a sister and two brothers who she believed would get the throne before she ever did.
Lots Of Siblings
Anne may have been the fourth child, but that did not mean she was the last. Her parents had a total of eight children, but only Anne and her sister Mary lived to adulthood.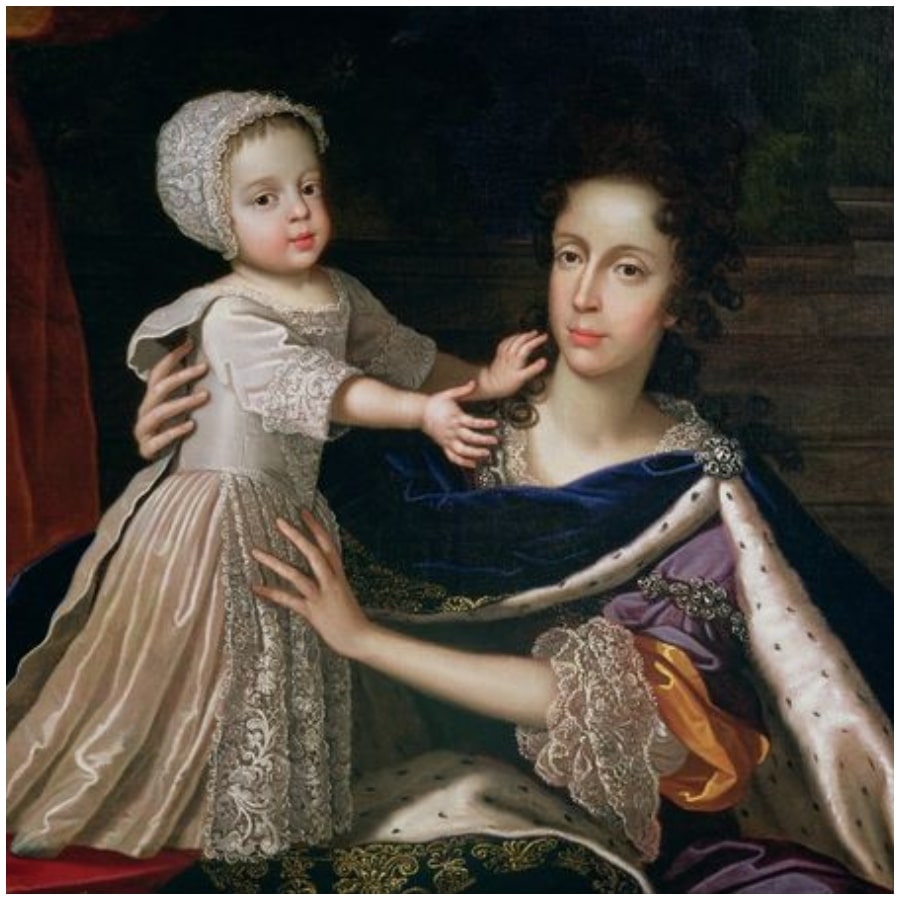 This is what placed them into the line of succession, with Mary as the eldest coming before Anne. As the current king at the time Charles II, had no legitimate offspring, the crown went to Anne's father.
Queen Mary's Reign
With the Duke of York now King, Mary was second in line for the throne, and Anne was third in line. Upon their father's death Mary, now Queen Mary II and her husband William took the throne.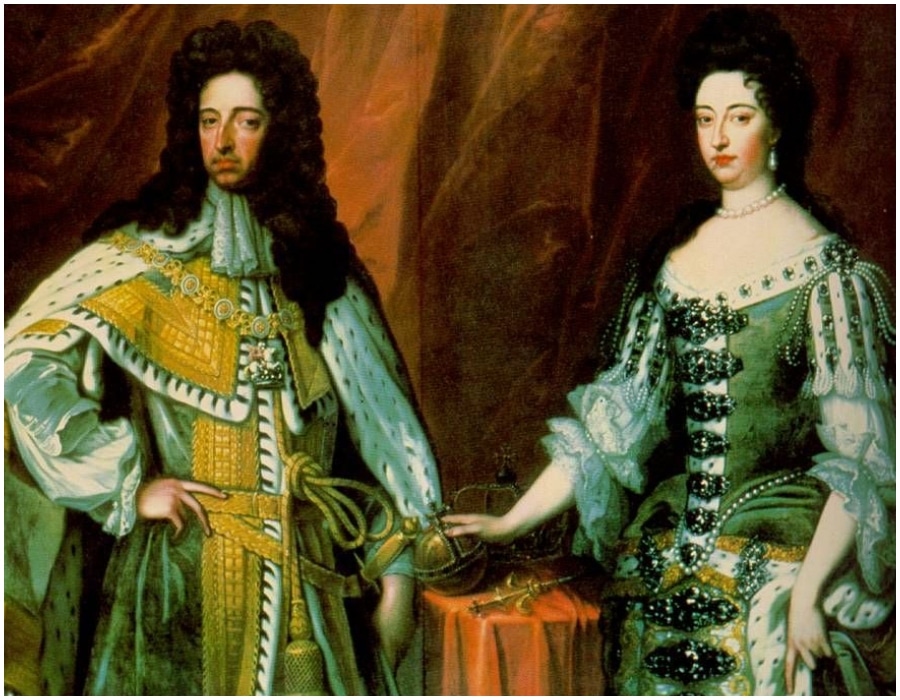 William was largely in-charge unless he was out on military campaigns, in which case Anne would take the reigns.
Mary's Death
During this time period, smallpox continued to ravage both the peasant class and the nobility. Nobody was free from the illness. Mary contracted smallpox in 1694, and appeared to fight off the disease.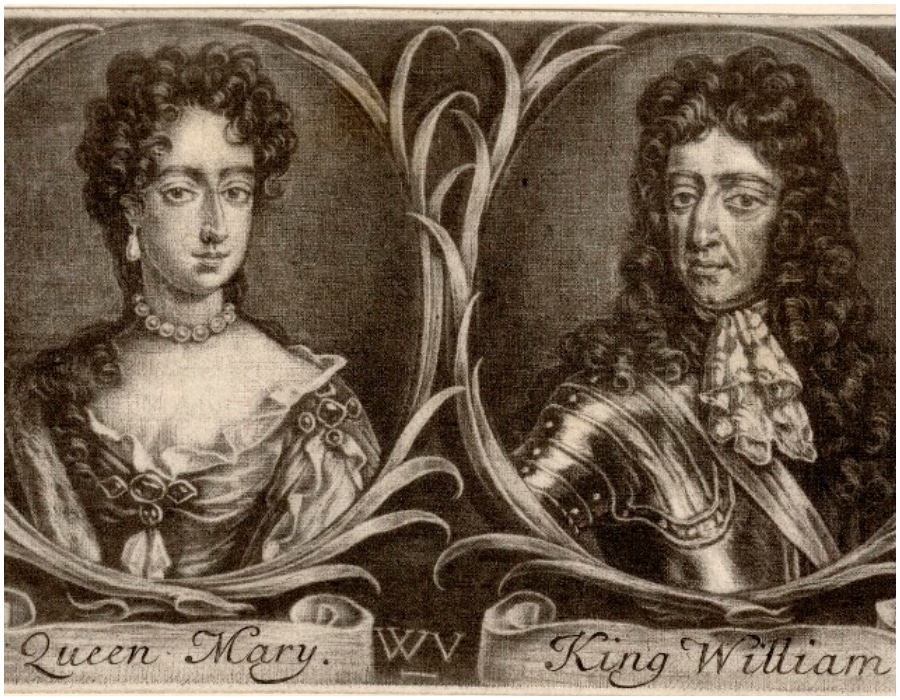 After all signs of it had disappeared from her body, she suddenly became quite ill. The smallpox had turned inward, and she died from the illness, which Anne had also had earlier in life.
The Famed College
While Anne would not take the throne until William's death in 1702, the legacy of William and Mary has continued to live on in the present day.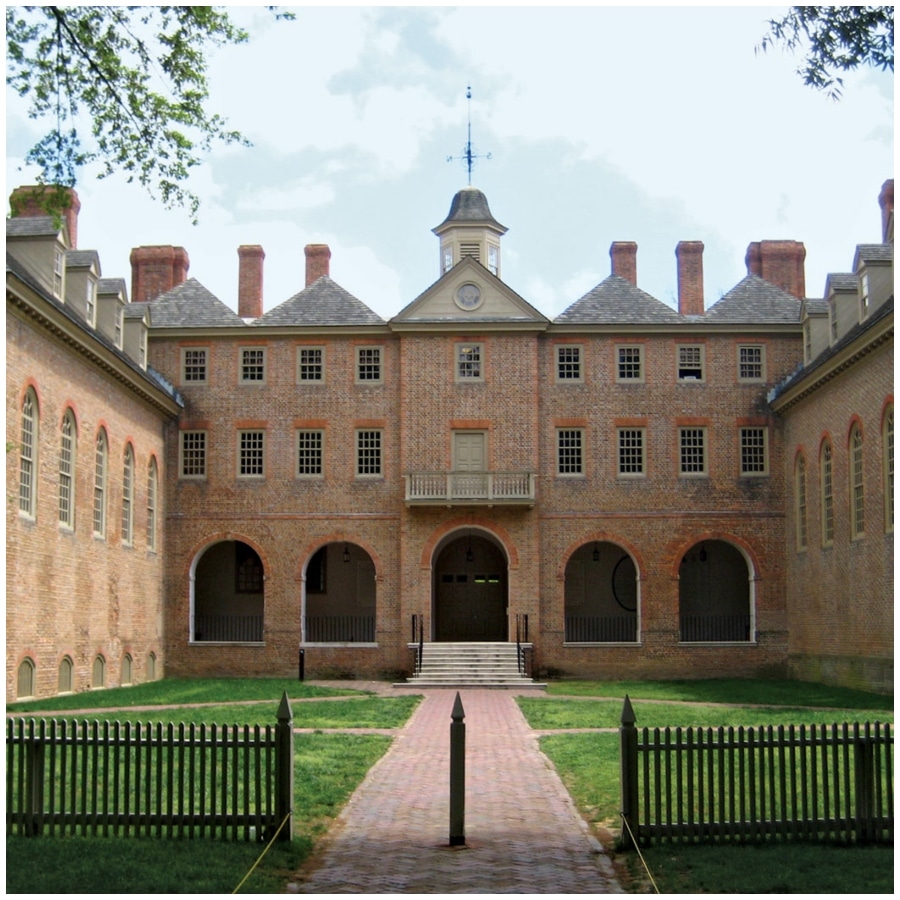 The college William and Mary, was endowed by the pair in 1693, and it continues to run to this day in Williamsburg, Virginia. It continues to be one of the top colleges in the United States.
Anne's Legacy
While Anne did not leave behind a legacy quite as illustrious as her sister's, she is remembered in the tomes of history.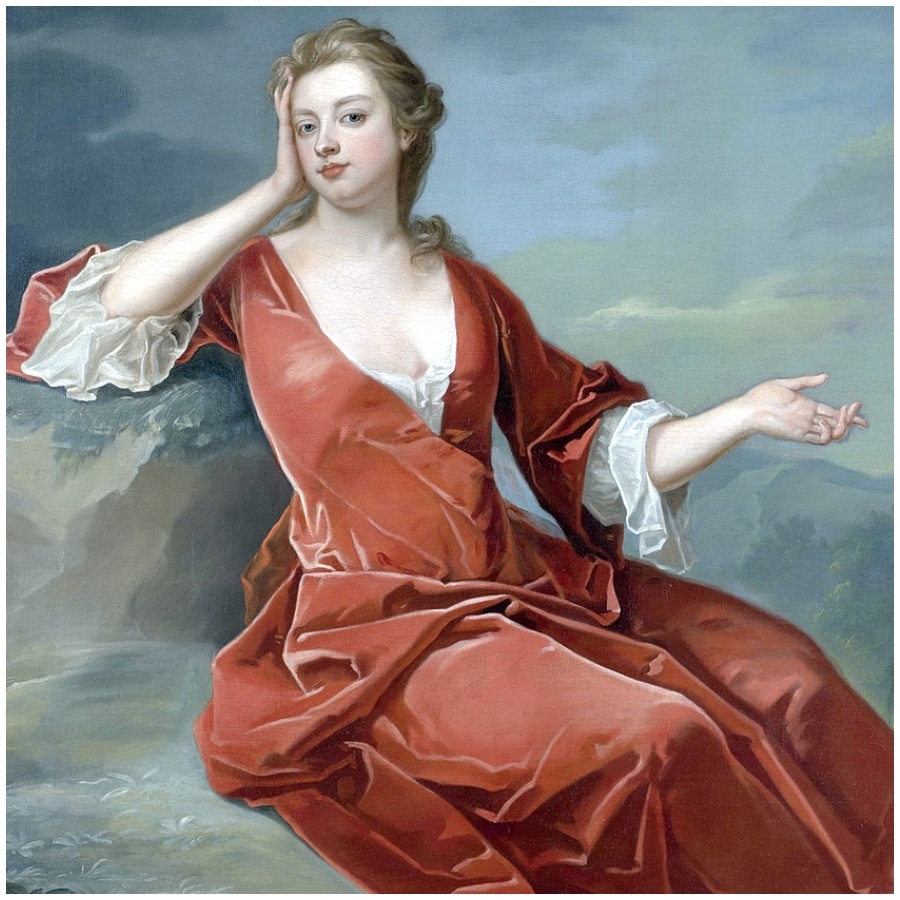 She made a great impression on every lord and lady that she crossed paths with, and Sarah Churchill in particular, never forgot the relationship that she shared with Anne. She even went so far as to mention Anne in her memoirs.
The Legacy
Anne is recognized for unifying England and Scotland, and creating a free trade area amongst the two, and with Ireland. This greatly improved relations between the two, although there were still pockets of resistance amongst the Jacobites.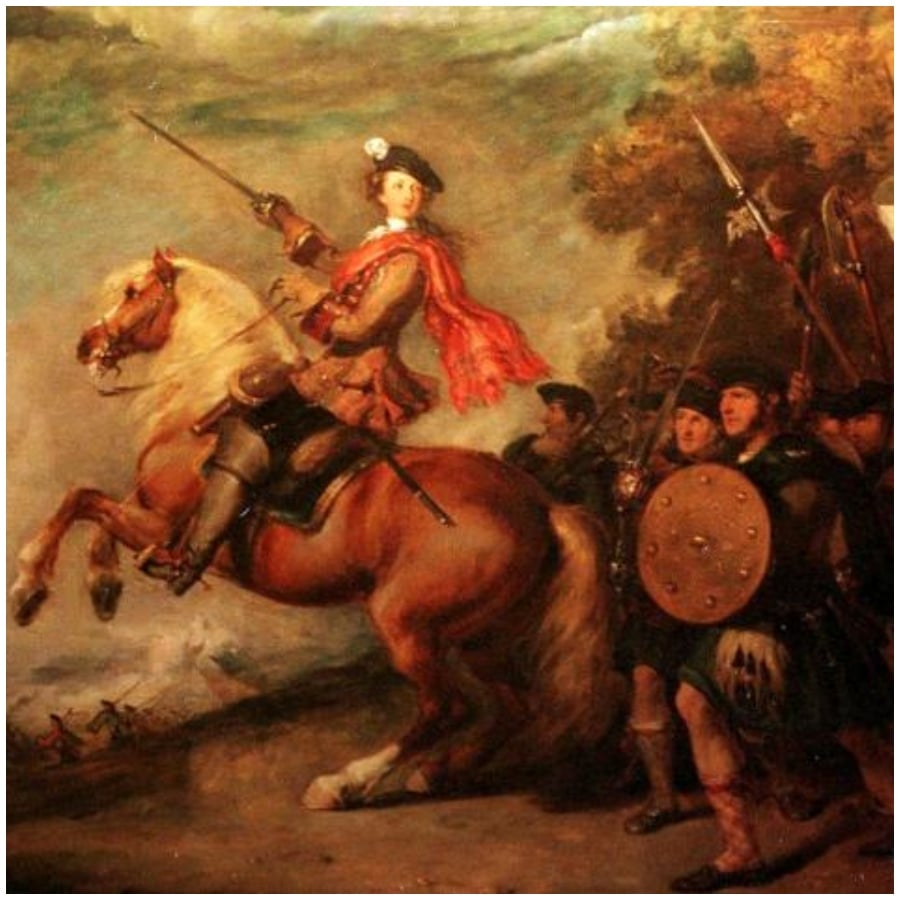 However, trade flourished during this time, and there was a lot of movement of people and goods throughout the British Isles and France.
Final Resting Place
As Anne's husband had died prior to her taking the throne, and none of her children had survived they had all been buried at Henry VII Chapel at Westminster Abbey. She was laid to rest next to them, and her grave can still be seen today.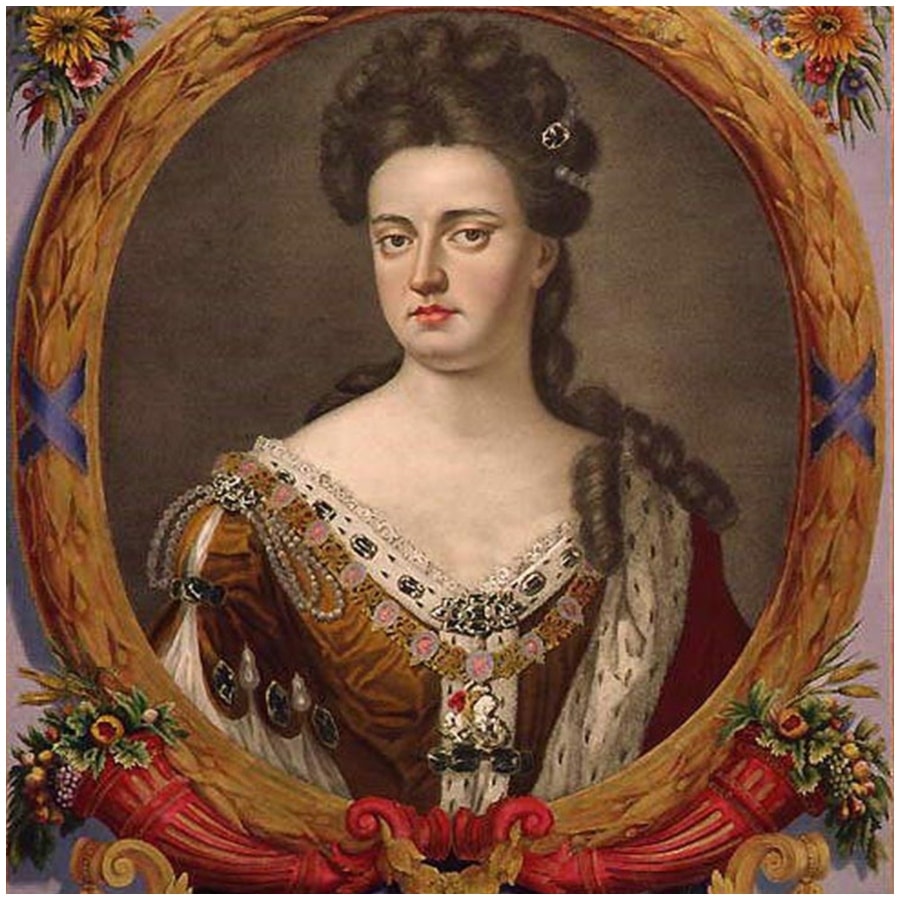 Anne's life had been tough, but by the end of it she was able to find peace, and had enjoyed a good friendship with Abigail.
Sarah Churchill's Memoirs
Sarah Churchill, Duchess of Marlborough continued to lead a relatively happy and wealthy life after Anne's passing. She had an elevated position in society, most of which was due to Anne who had given her a titled husband.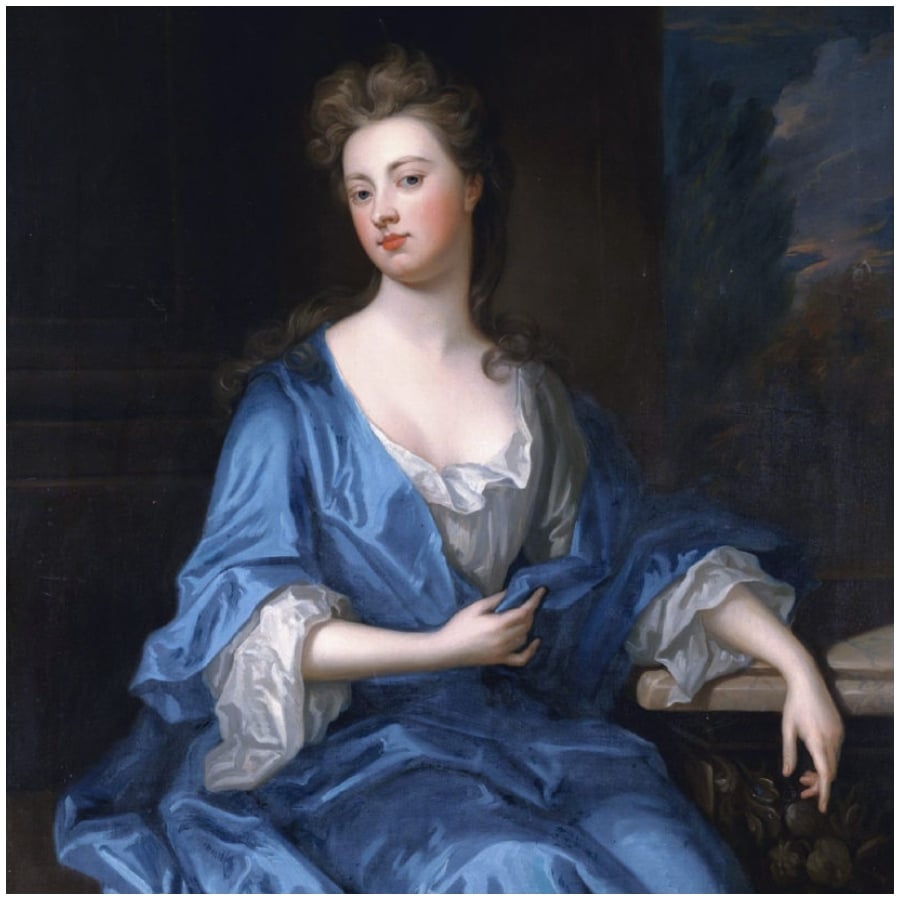 In her memoirs, Sarah believed that Anne was on the dimmer side, which was largely due to a lack of education rather than any kind of mental incompetency.
The Next Chapter
Many excellent monarchs took the throne after Anne, and the house of Windsor now sits on the throne with the current Queen Elizabeth II.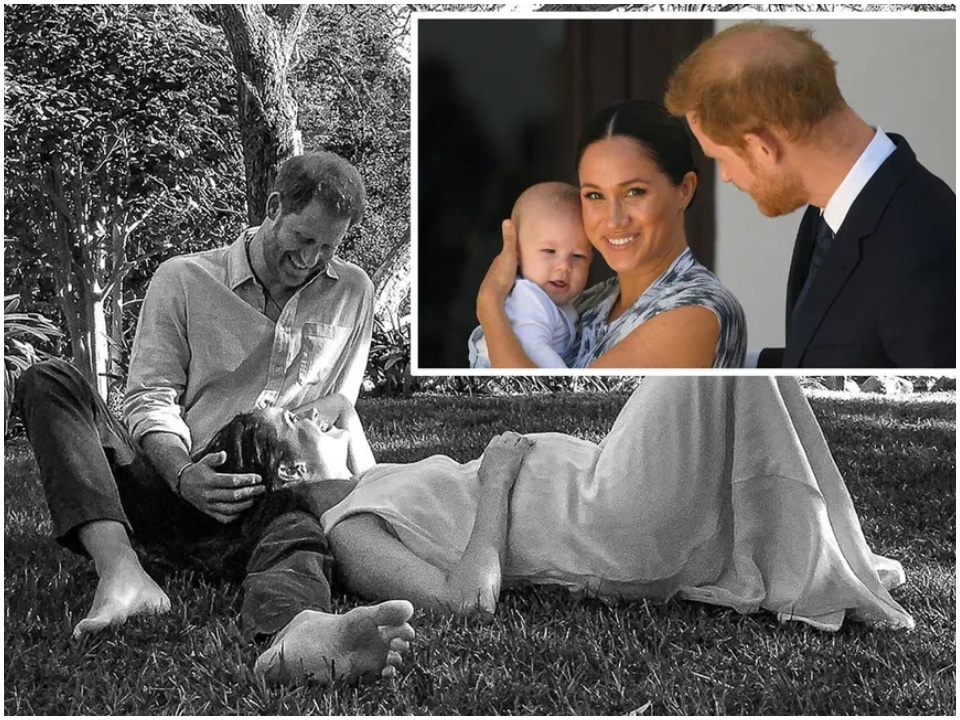 The line is a strong one, and the Duke and Duchess of Sussex have just announced that they have their second child on the way. There will be no issues regarding that line of succession.
The Coronation
A coronation is supposed to be the shining moment, when the new monarch has his or her crown placed atop their head. They are able to affirm that they promise to protect the land and keep their kingdom prosperous. For Queen Anne though, she had led a life full of gluttony which had led to a serious case of gout.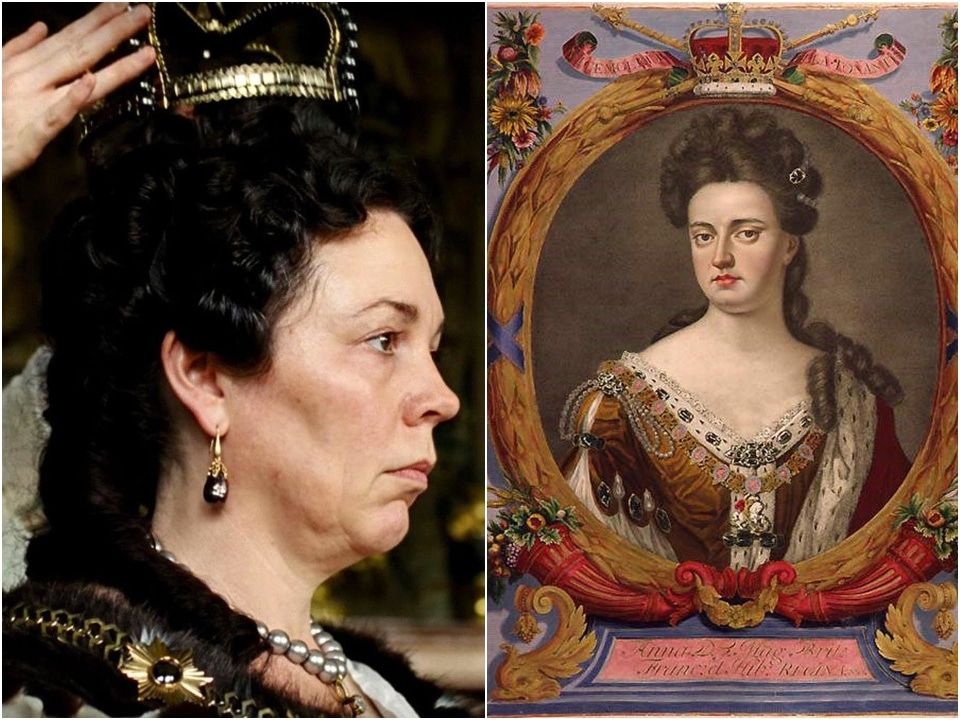 Due to her bad gout, Anne could not stroll into Westminster Abbey and proceed down the aisle to the pulpit. Instead, she had to be carried, and then wheeled down the aisle for her coronation. This did not inspire confidence in her new subjects, when they saw that she was ill.
A Poor Public Speaker
Queen Anne was not known for being a confident public speaker, which was difficult for her. As a ruling monarch, you are expected to address your Privy Council, members of the Houses of Parliament, and your subjects. Anne did not know how to have a regular conversation, and would lose her train of thought quite easily.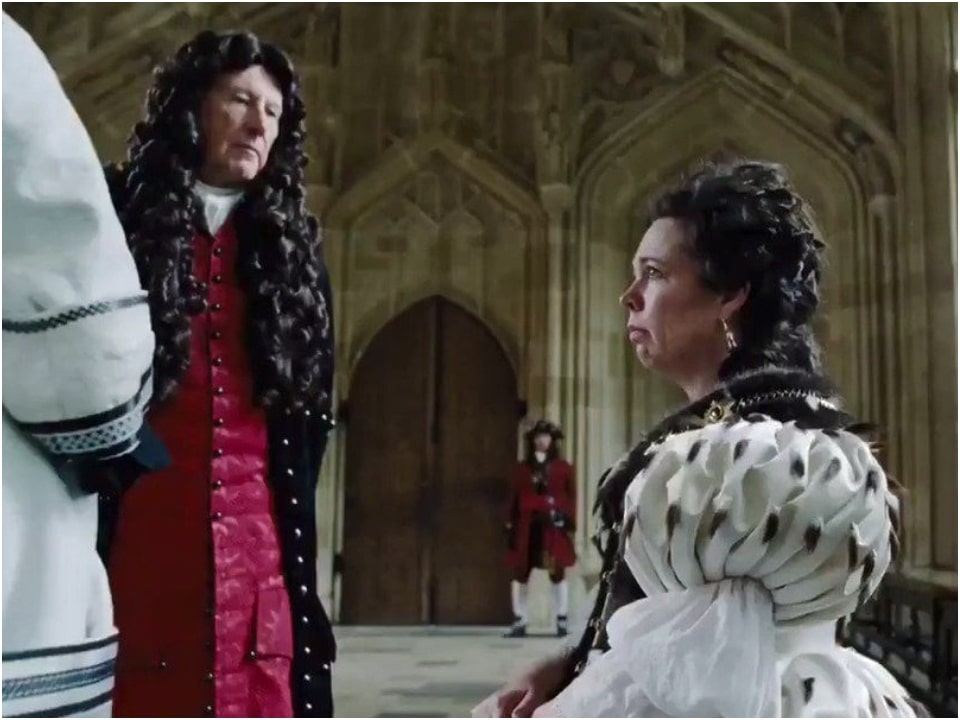 Due to this, her advisors would provide a script for her to read from whenever she had to talk to a foreign dignitary, or address a crowd. Her poor conversation skills would eventually land her in some hot water, and would make her peers look down on her.
Some Mime Action
On top of being a poor public speaker, Anne was known for being quite forgetful. If she had to carry on a conversation with a stranger, she would sometimes be unable to converse at all.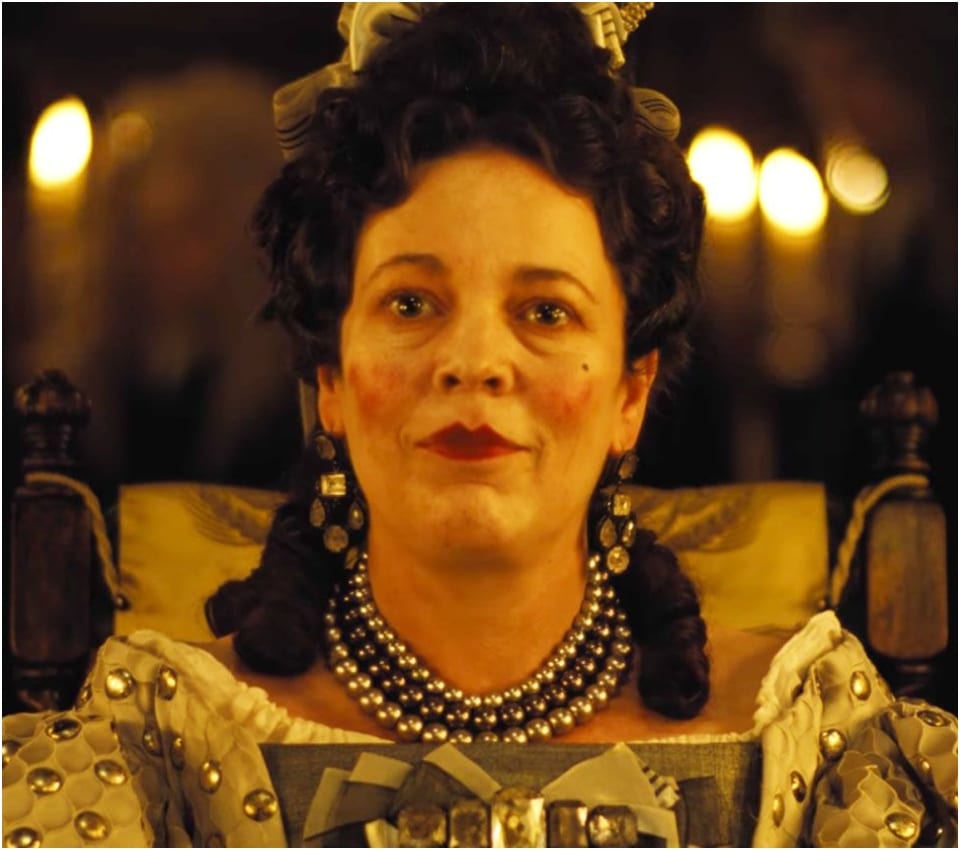 When she could not remember what to say, she would mouth random words but not actually say them. She thought that by mouthing words, or miming them then eventually whoever she was talking to would lose interest and walk away.
The Unifier
Scotland and England had been at odds for centuries, but under Queen Anne all of those conflicts finally ceased. While she is considered to be responsible for the Acts of the Union in 1707, her advisors and Parliament were really behind this.
The Acts brought Scotland and England together, and created what is now known as Great Britain. This was an impressive feat, and even today, Great Britain still stands. It's largely believed that this was one of the most important parts of her reign.
The Great Hurricane
While Queen Anne's reign was characterized by her eccentricities, it was also remembered for the great hurricane of 1703. That's right, Great Britain does get the occasional hurricane. In 1703, a hurricane rolled through Great Britain and demolished ships, buildings, and large swathes of forest.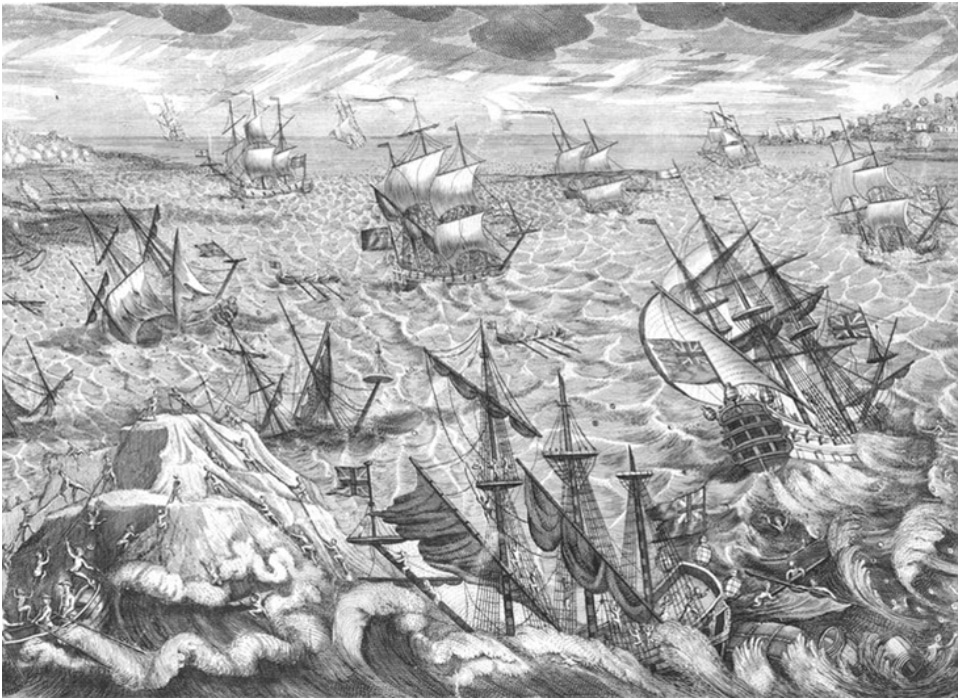 Queen Anne had to hide in the cellars under St. James's Palace, as the hurricane ripped around the land outside. The damages from the hurricane would mean that the crown would have to figure out creative ways to get money to rebuild.
Sarah Churchill
Sarah Churchill had been Queen Anne's friend since they were young, and it was believed that they were more than friends later on. Sarah did not love Anne, or even respect her the way that Anne believed.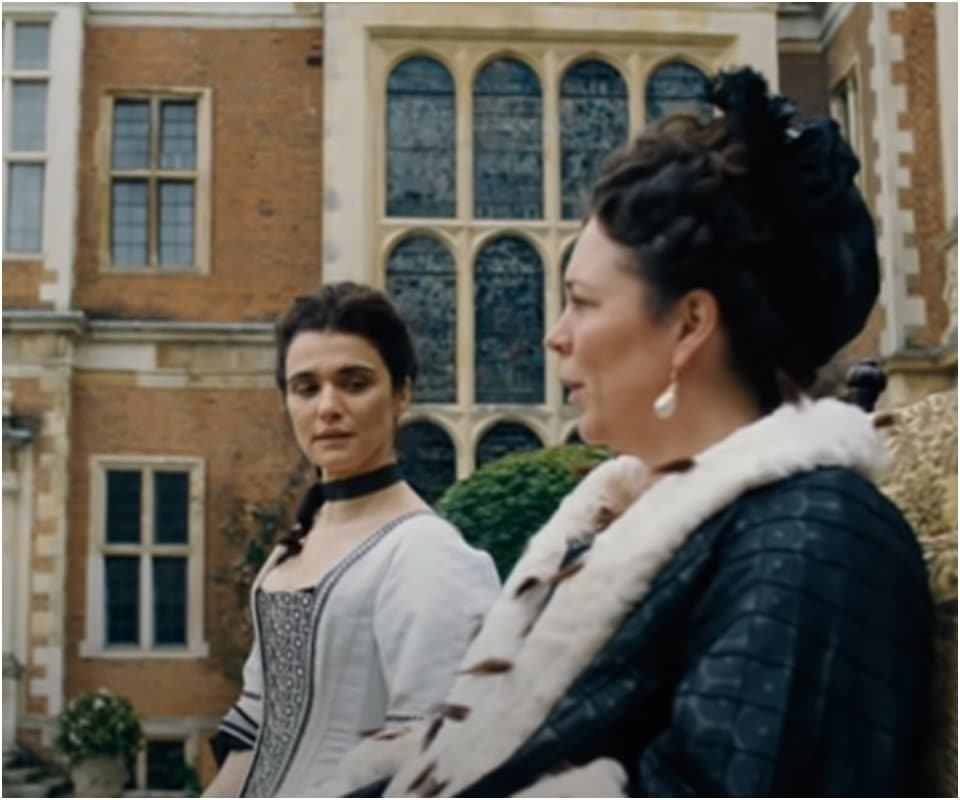 However, Sarah had plans for her close relationship with Anne, and planned to use those for personal gain. Anne was slowly becoming disinterested in Sarah, which meant Sarah was losing her power over Anne. Anne would begin to look for Sarah's replacement.
Enter Abigail Hill
Queen Anne was tiring of her friendship and relationship with Sarah Churchill, which meant she needed a new companion. Abigail Hill had been hired on at the palace as a maid, but she too had designs on Queen Anne.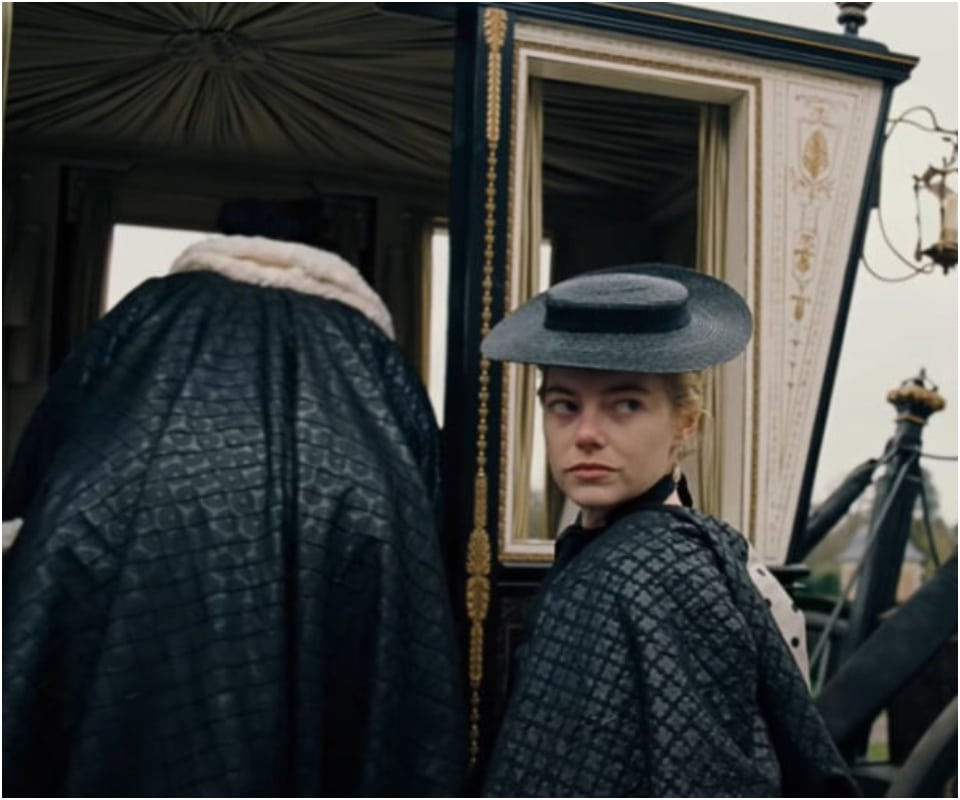 She was not content with her low position in life, and wanted to be a lady. Sarah saw Abigail begin to acquaint herself with Anne, and knew that this new friendship would put a damper on her plans.
A Not So Dear Cousin
Sarah and Abigail were connected to each other by blood. Abigail was a poor relation of Sarah's, and she had been sent to the palace by a family member. Sarah did not initially realize they were cousins, but once she was aware of it she became warmer.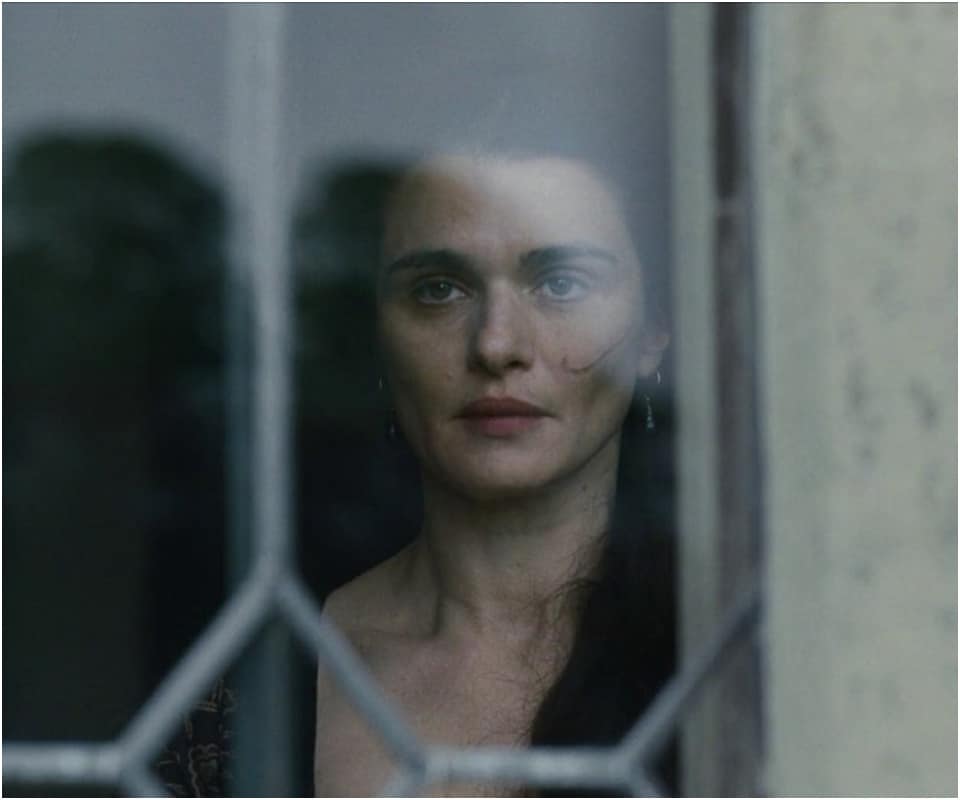 Abigail saw Sarah's luxurious life, and how Queen Anne helped her to maintain it. As she was younger than Sarah, Abigail figured her youth would entice Anne.
A Not So Helping Hand
While you might think that Sarah was being kind by helping Abigail, think again. Sarah cared about appearances, and if other members of the court knew her cousin was a servant, they would mock her.
That was her primary reason for helping Abigail, and taking her away from her position as a servant. As soon as Sarah helped to raise her up from her lowly position though, Abigail's behaviour began to change, and not in a positive way.
A New Position
Queens always have maids, and Ladies in Waiting, who are also like maids. They help the Queen to dress, bring her little snacks, and generally keep them entertained. Sarah helped Abigail get a maid position next to Queen Anne.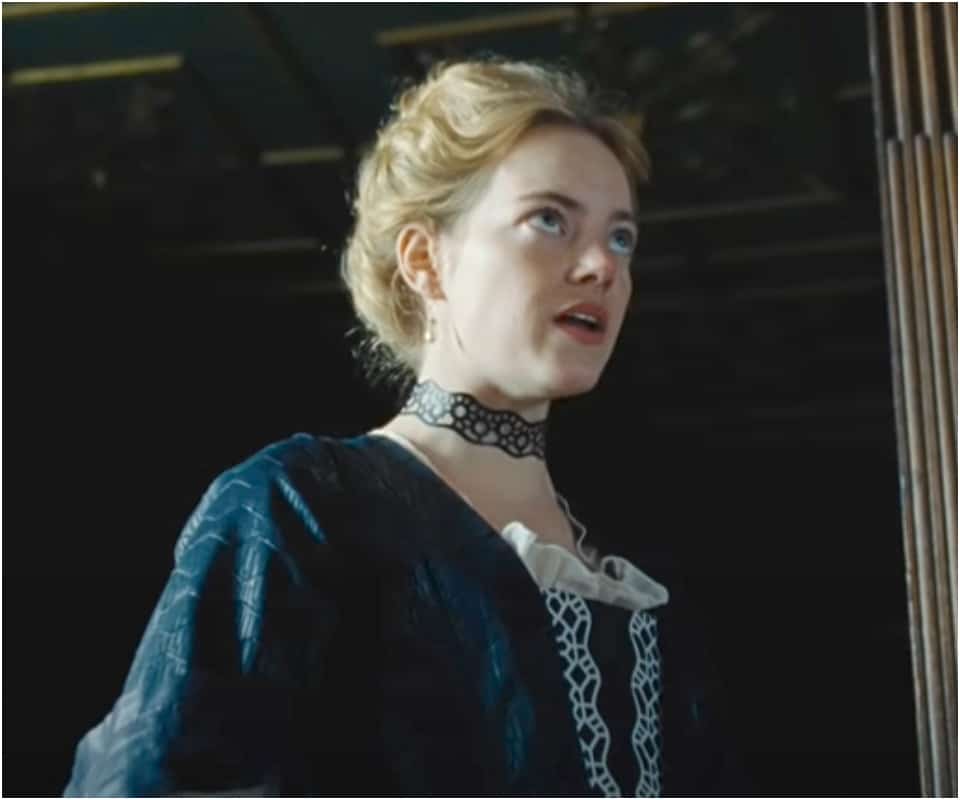 As the two began to spend more and more time together, a bond formed and Abigail became her preferred companion. Sarah was less than happy about this, and began to show her displeasure. Abigail was quickly climbing the social ladder.
Close Companions
Queen Anne had led a difficult life. First with her marriage, and then with 12 of her children dying. People had not been particularly kind to her in general, until Sarah,  and then Abigail. However, Abigail was different then Sarah because she was kind, where Sarah was ambitious.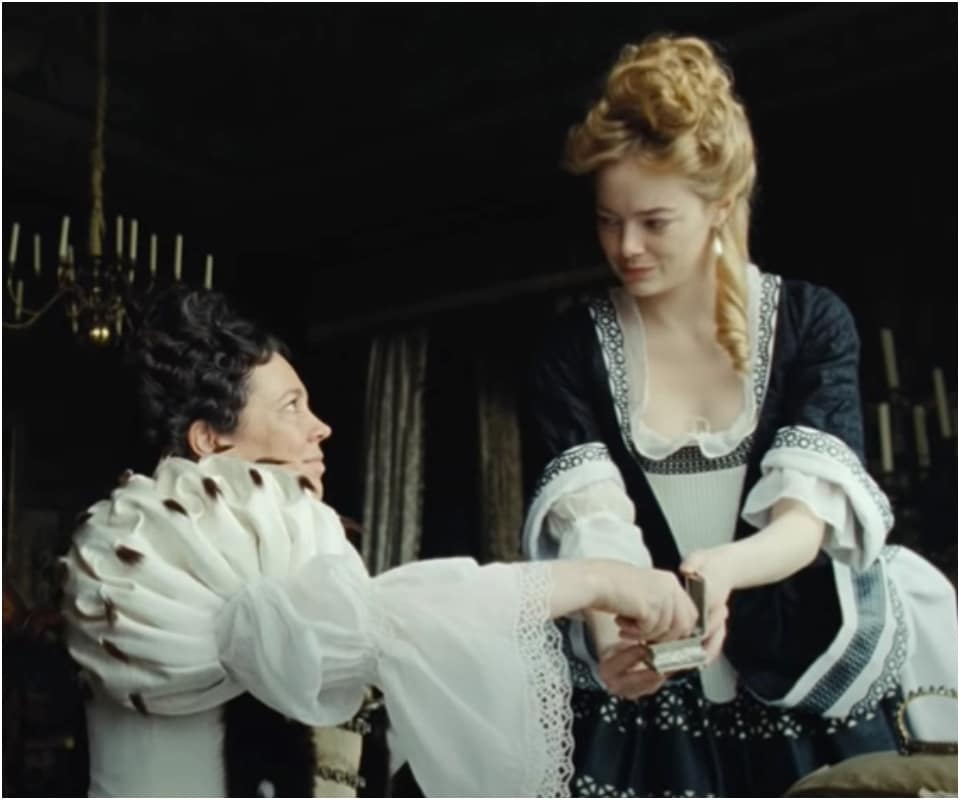 At first, Sarah did not realize that she was losing her place in Anne's heart. Slowly though, she began to notice that Anne would ask for Abigail, and not her when she wanted someone to be with her.
The Truth
While Queen Anne and Sarah carried on an affair for many years, Sarah was eventually married to the Duke of Marlborough for propriety's sake, and for the title. By becoming a duchess, it cemented her position in the court.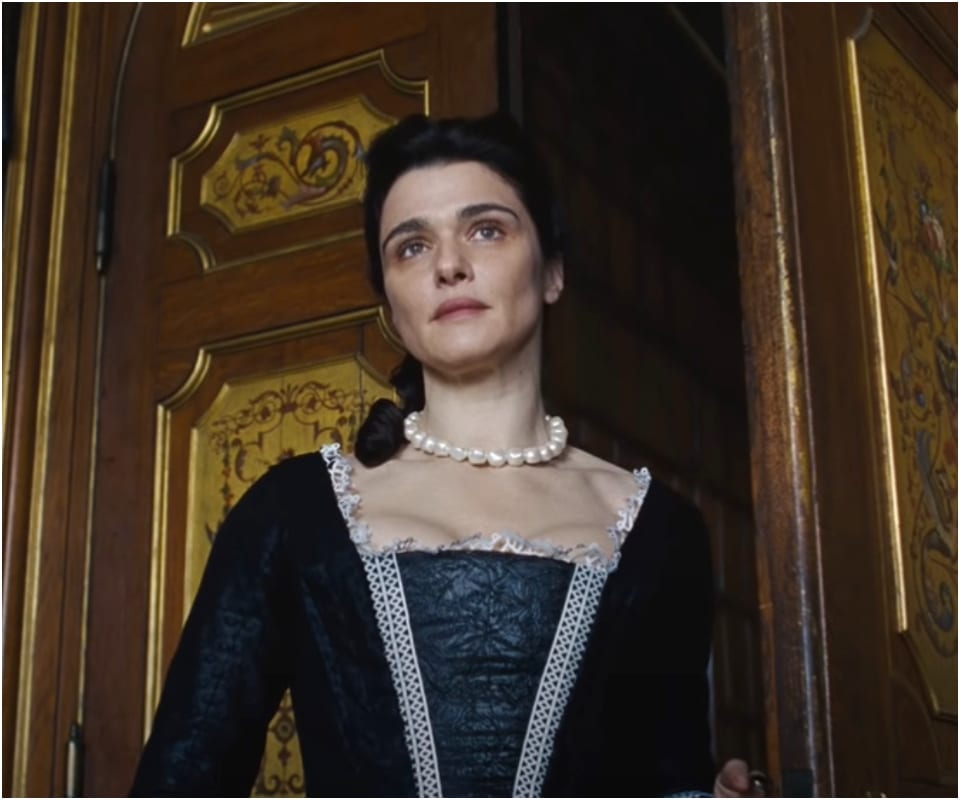 However, the entire court knew about her relationship with Queen Anne. Slowly, Sarah had to spend more time with her husband, which meant she was not at court as often. That's when Abigail made her move.
A Marriage
During the 1700s, it was uncommon for young women to remain unmarried. Thus, it was time to find Abigail a husband at court, who would understand her unique arrangement with Queen Anne. Anne decided on a husband for her, and even provided her dowry.
By providing the dowry though, Anne was letting Sarah know that her position in court was waning. The dowry came from what is known as the Privy Purse, Anne's personal money that was managed by Sarah.
Time To Move Out
After Sarah had been gone from court for a few weeks, Queen Anne made another decision – Sarah would no longer have private rooms next to Anne's. All of her belongings were removed, and Abigail was installed in the rooms.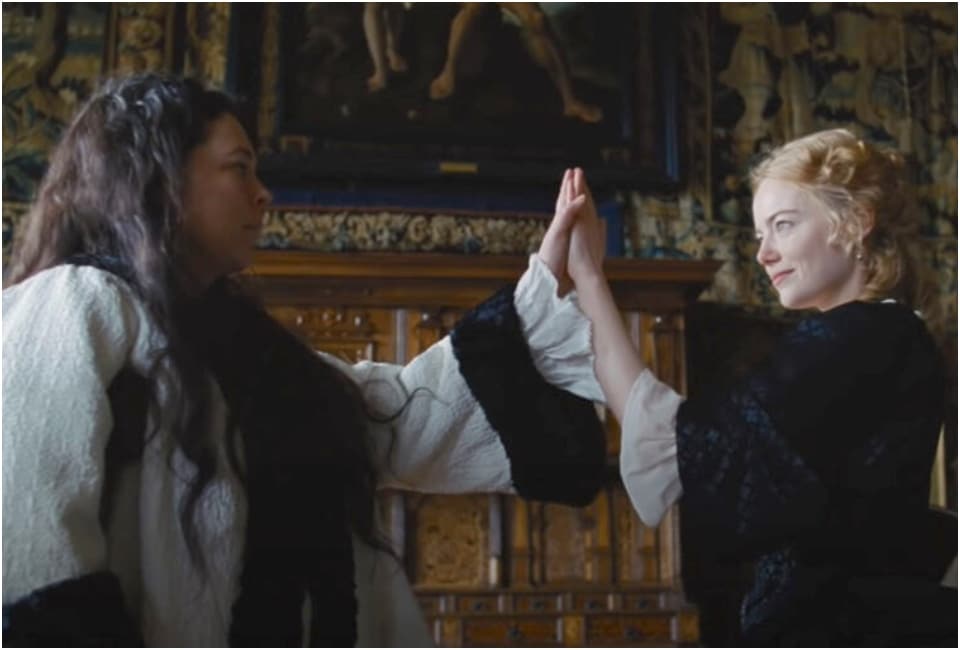 Anne wanted Sarah to know that she was no longer interested in her, and that she had been replaced. This was not something Sarah would take lying down though, she was ready for a fight.
Time To Get Even
Word of the scandalous happenings at court began to filter into the general public, and it was all thanks to Sarah. She decided the best way to reach the public, was with a lewd poem penned by a ghost writer.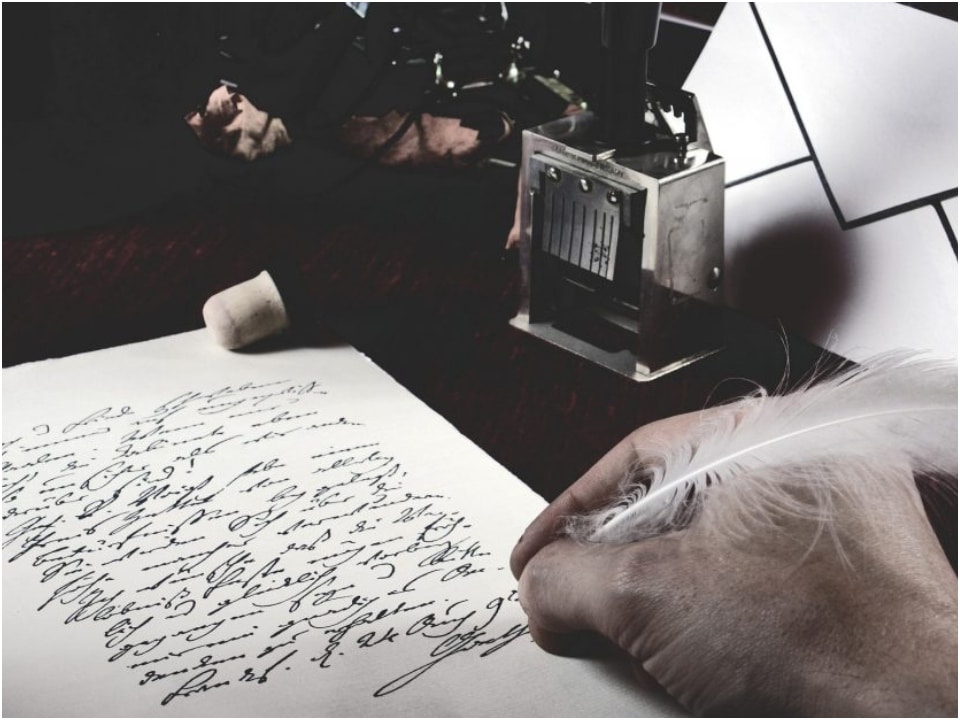 Once the poem hit the newspapers, everyone began speculating about Queen Anne's relationship with Abigail. At the time, it was considered improper for two women to be together in a romantic way, which is what the poem implied.
Threatening Letters
Sarah did not stop with just the poem. She also began to pen letters to Queen Anne detailing bits and pieces of letters that Anne had written to her. These snippets were quite scandalous, and Anne did not want them getting out.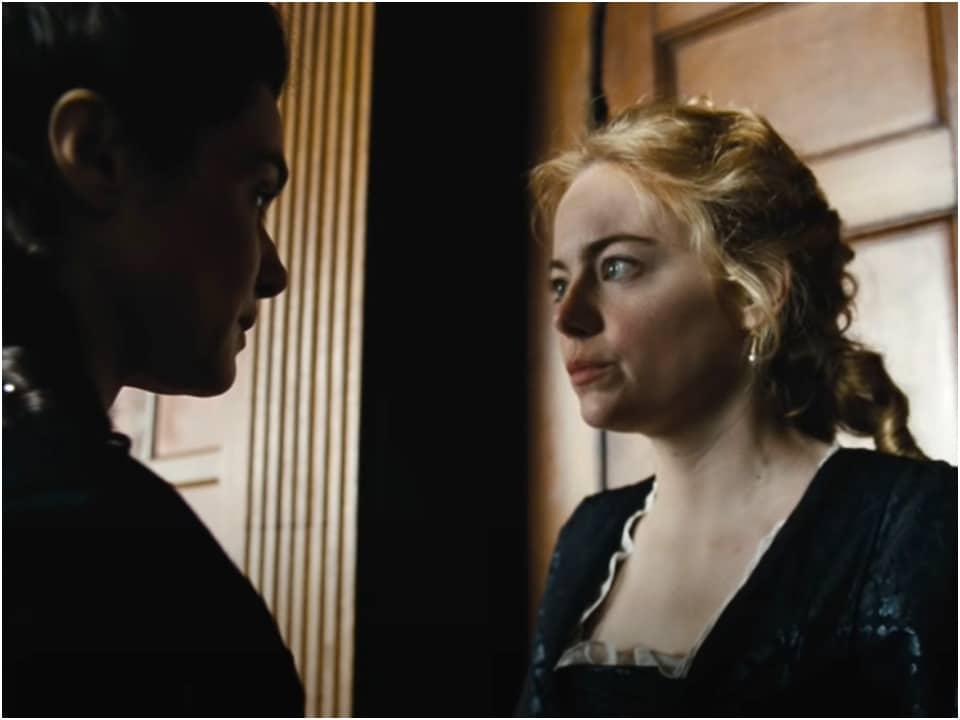 Sarah even threatened the Queen with the loss of her crown, should these letters be shared with the local newspapers of the time. But how would Anne handle this situation? Would Sarah back down?
A Public Fight
The tension between Queen Anne and Sarah finally came to a head when the two were at church together. Queen Anne had started to become more independent, and did not want to be under Sarah's influence anymore.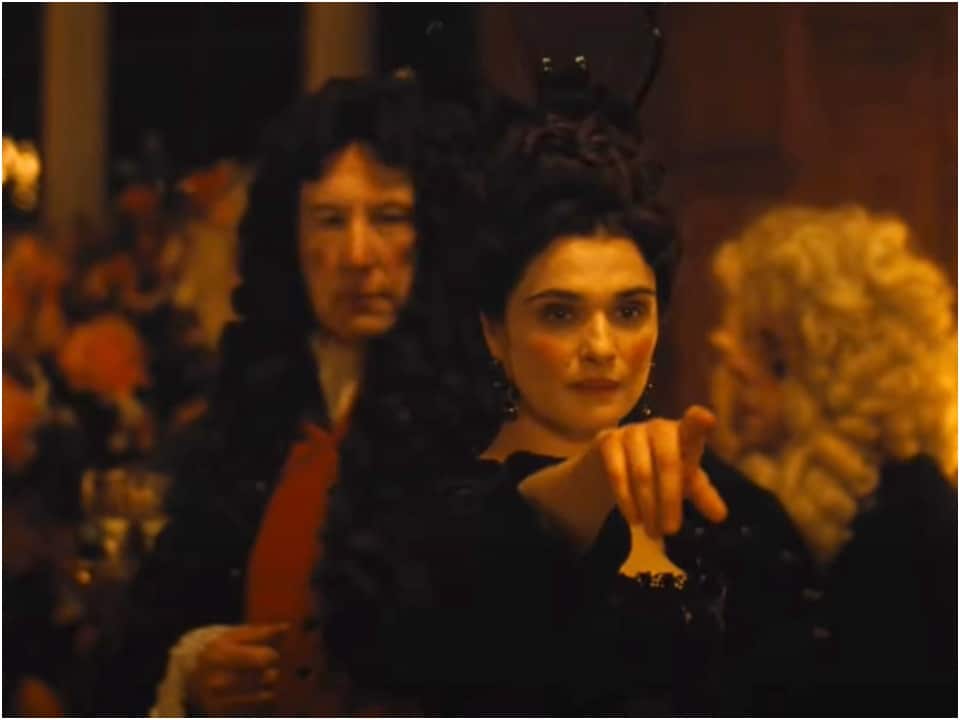 Anne chose her own jewelry for the occasion, and Sarah flew into a rage. It was so bad that Sarah even told the Queen to be quiet in front of the court. That is not something you do to a monarch, especially in public.
The Relationship Worsens
Things only got worse between Sarah and Queen Anne. Sarah continued to berate Anne for being with Abigail, and eventually gave her an ultimatum. Anne would need to choose between Abigail, and herself.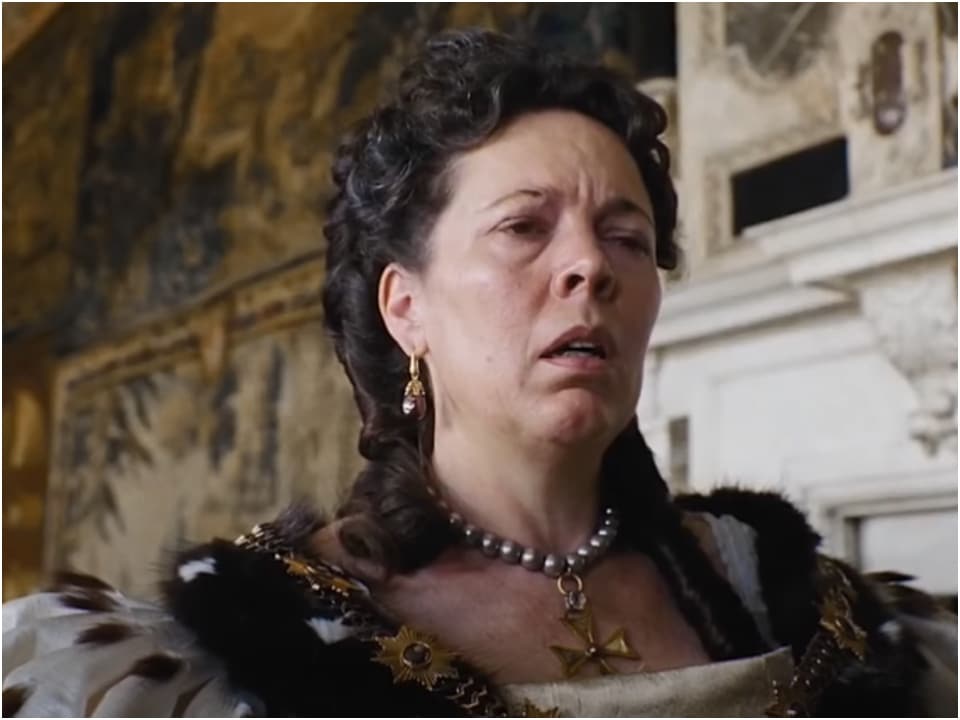 Anne tried to have Sarah removed, by asking her husband to collect her, and take her back to their ancestral estate. However, there would be one final showdown between the two ladies. It would involve a simple phrase.
The End of the Affair
After having spent years and years together, Queen Anne was finished with Sarah Churchill. She no longer wanted her at court, and she did not want to speak to her directly.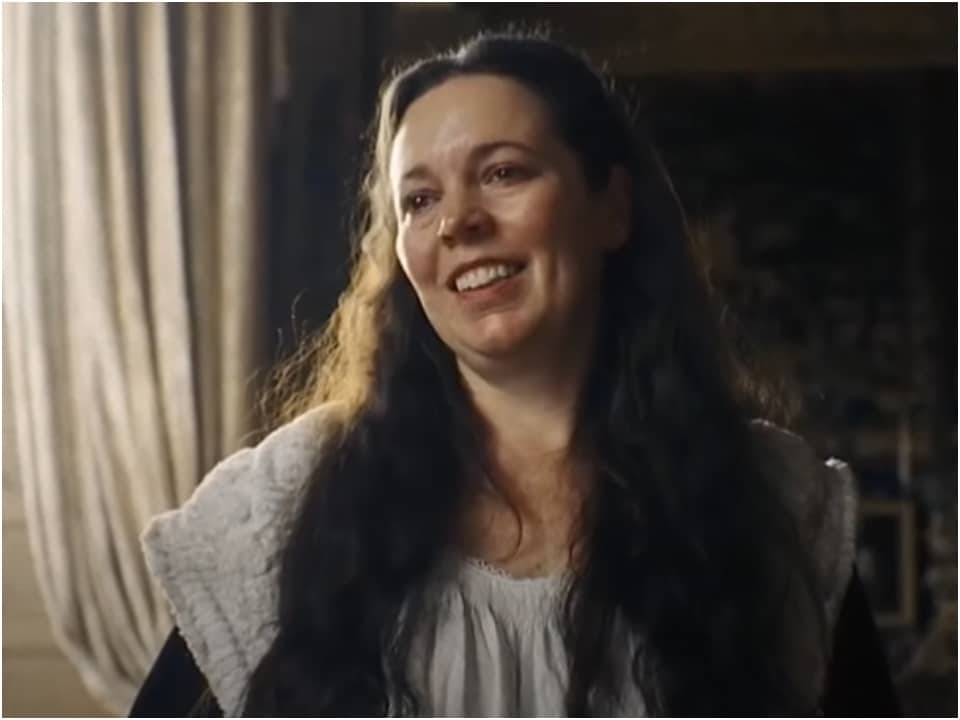 When Sarah approached her for a final conversation, all Anne said was, "Whatever you have to say you may put in writing. You said you desired no answer, and I shall give you none." Those were the final words the two ever spoke to each other.
Anne and Abigail
With Sarah out of the picture, Anne and Abigail were now free to do whatever they wanted. Anne decided it was time for Abigail to be a peer of the realm, and provided her with a title via her husband.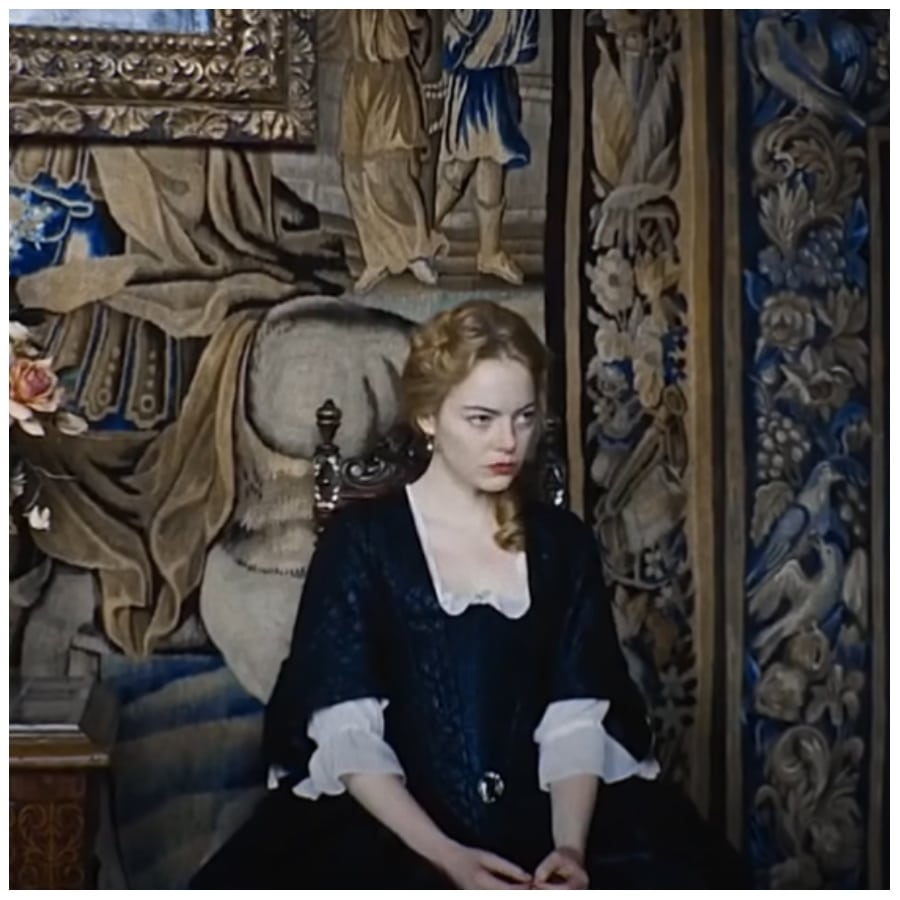 In order for a woman to gain a title during that time period, her husband must be recognized by the House of Lords, and the peerage. Abigail's was named a lord, and thus she became a lady.
Poor Health
Queen Anne had never been healthy, but after parting ways with Sarah, her health began to decline rapidly. Her gout began to flare up more regularly, and she spent six months in 1713 completely unable to walk.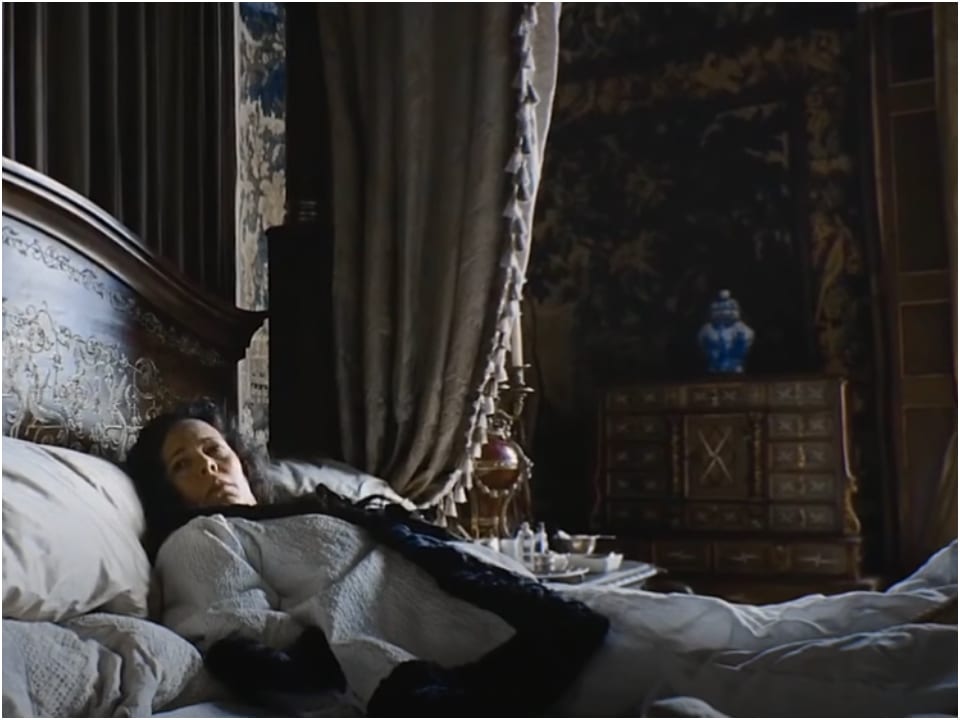 She also experienced a variety of bad fevers, which left her weak. However, she did recover and continued to rule, much to everyone's surprise. Her relationship with Abigail gave her a new reason to live, and she was going to.
The End
Sadly, Anne's health began to get worse once more. By March 1713, her fevers had returned and she could barely make it to her cabinet meetings. After attending two of them, it became apparent that her rule would not last much longer.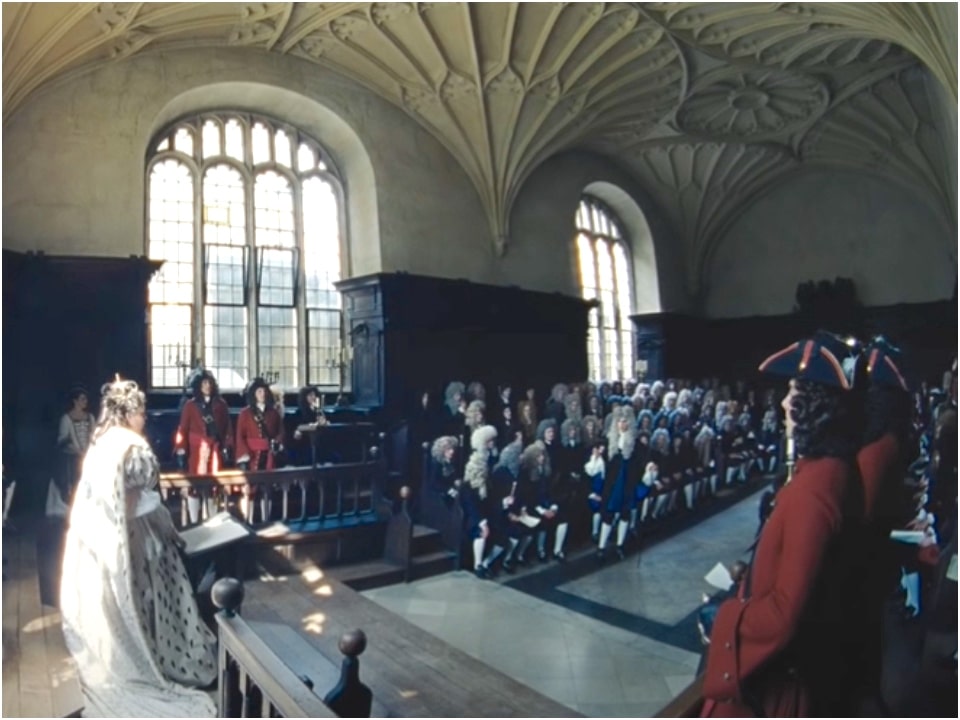 Her doctors used the medicine of the time, but as the human body was not understood the way it is now, it was ineffective. Anne's health began to fail, and her cabinet began planning for the next monarch.
A Stroke
While Anne had suffered from poor health for decades, it was a stroke that eventually killed her. On July 30th, 1714 she had a stroke, which she would pass away from on August 1st, 1714.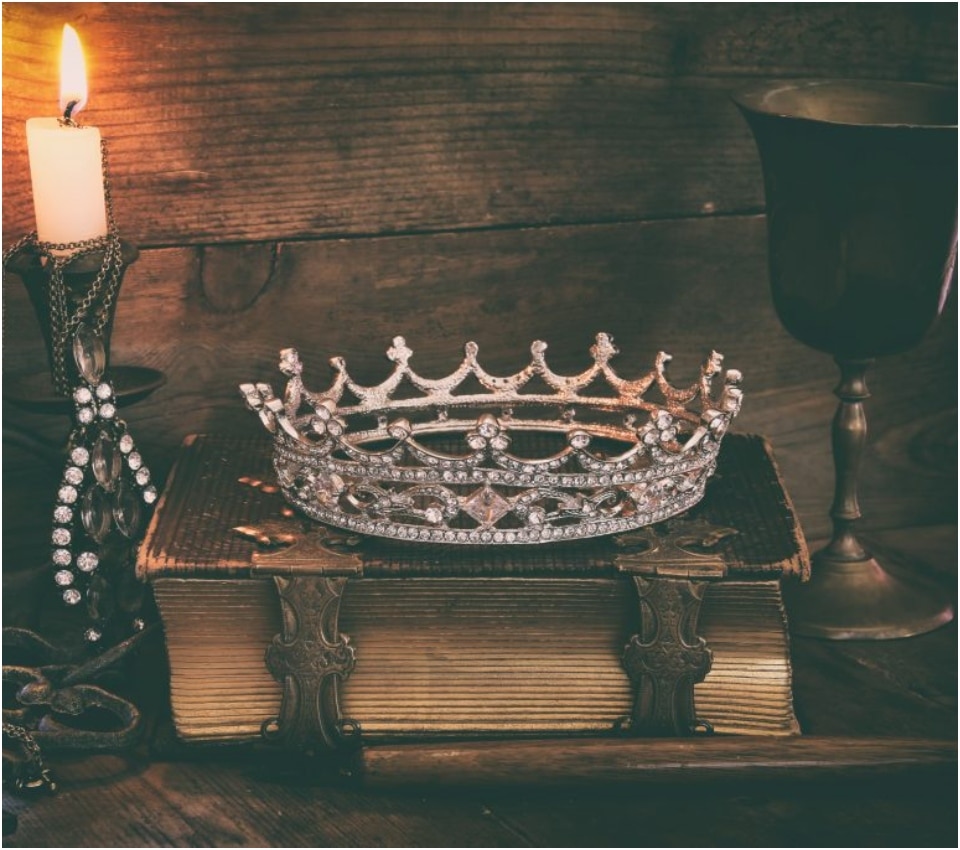 Her passing was mourned, but her physician, Dr. John Arbuthnot believed it was a mercy, which he recorded in his private journals. Anne had left a difficult life, but at the end of it she had met Abigail who had made it a bit easier.
Bad Blood
You would think that Sarah Churchill would have forgotten about Queen Anne and moved on with her life. While she did go on to be one of the richest women in England, she still held a grudge against Anne for throwing her aside.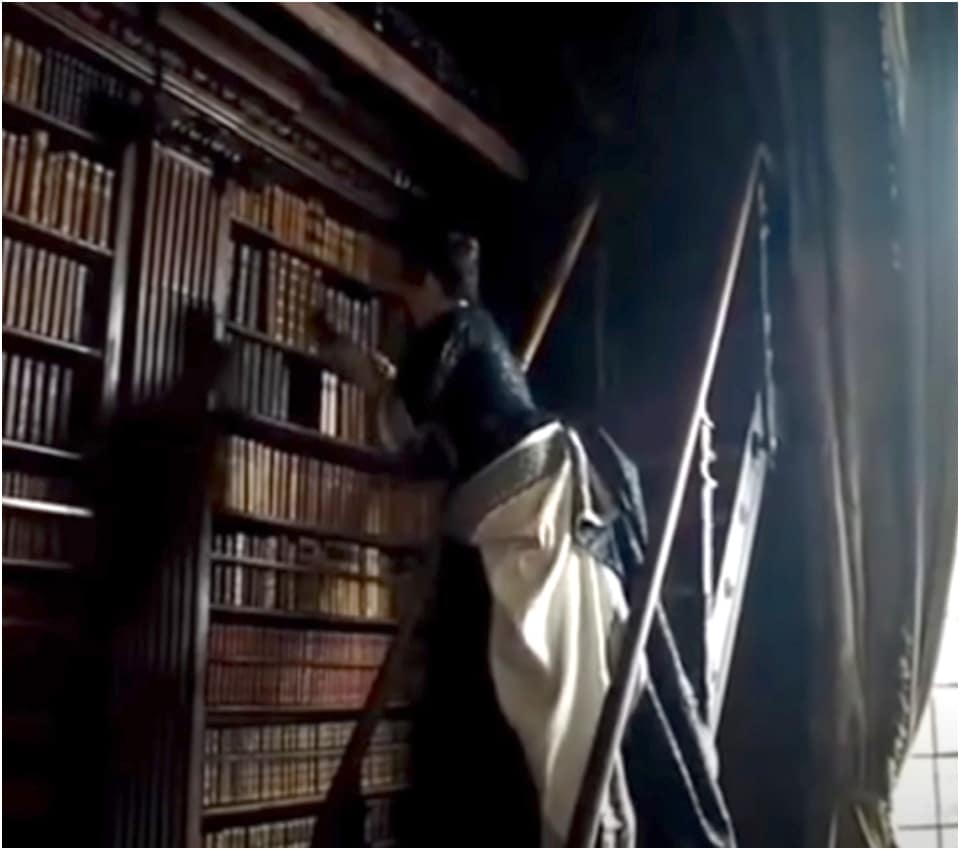 On the day of her funeral, witnesses saw her spit on Anne's grave. Now that is not very ladylike.
A Hard Life
Queen Anne was never going to win any awards for Best Queen, but she is by no means one of the worst monarchs to rule Great Britain. She was not born a princess, and thus, had to learn how to be a good ruler.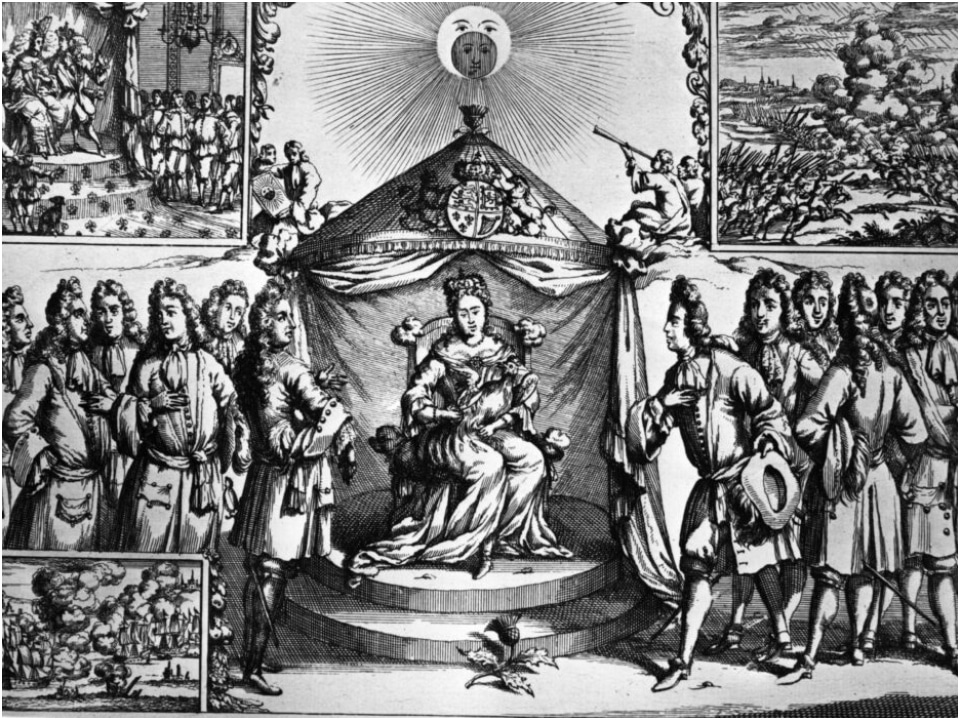 Historical records show that she attended a lot of Parliament sittings, and regularly spoke with her advisors, who did offer good advice.
Unexplained Illness
Throughout Anne's life, she suffered from miscarriages and stillbirths. Doctors could not explain why this happened more than ten times. Modern medicine tells us that she probably had an autoimmune disease.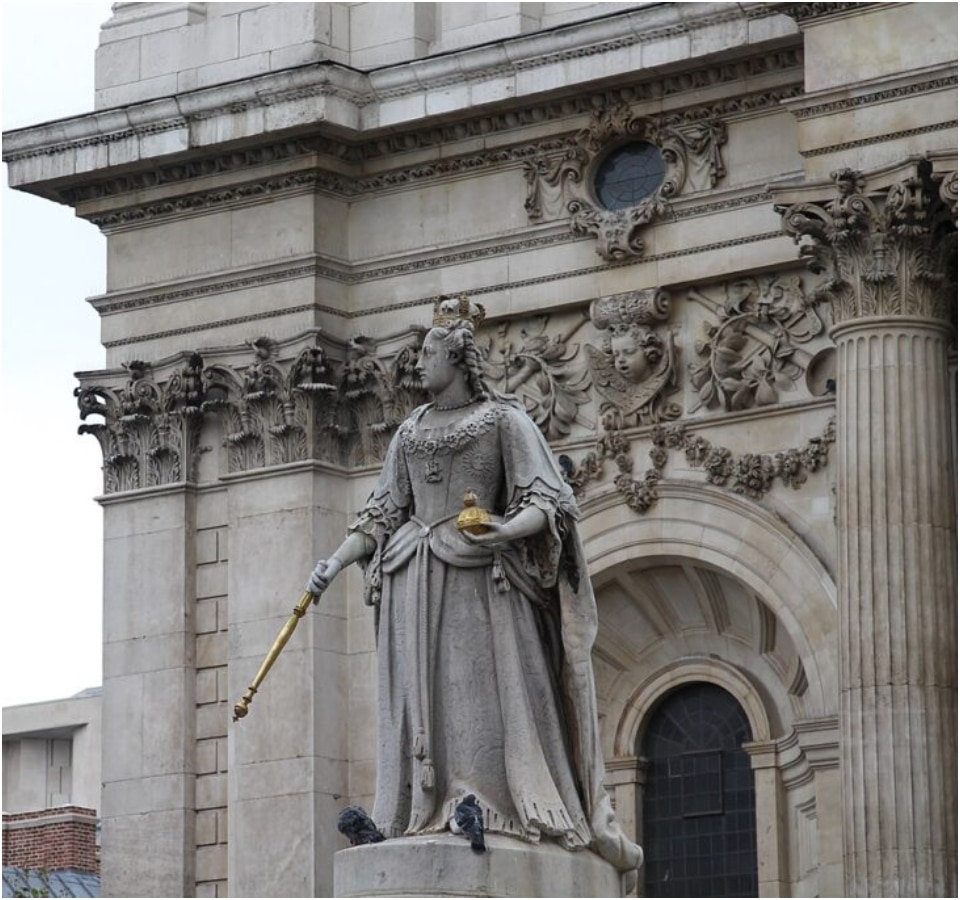 The symptoms that show up in historical records are very similar to those of Lupus and Hughs syndrome. With the right treatment, Anne could have lived a far less painful life.
The Successor
Queen Anne was not survived by any of her children, which meant her cousin George I of House Hanover was her successor. George I was rather modern in his thinking, and the power he had as a monarch began to dwindle.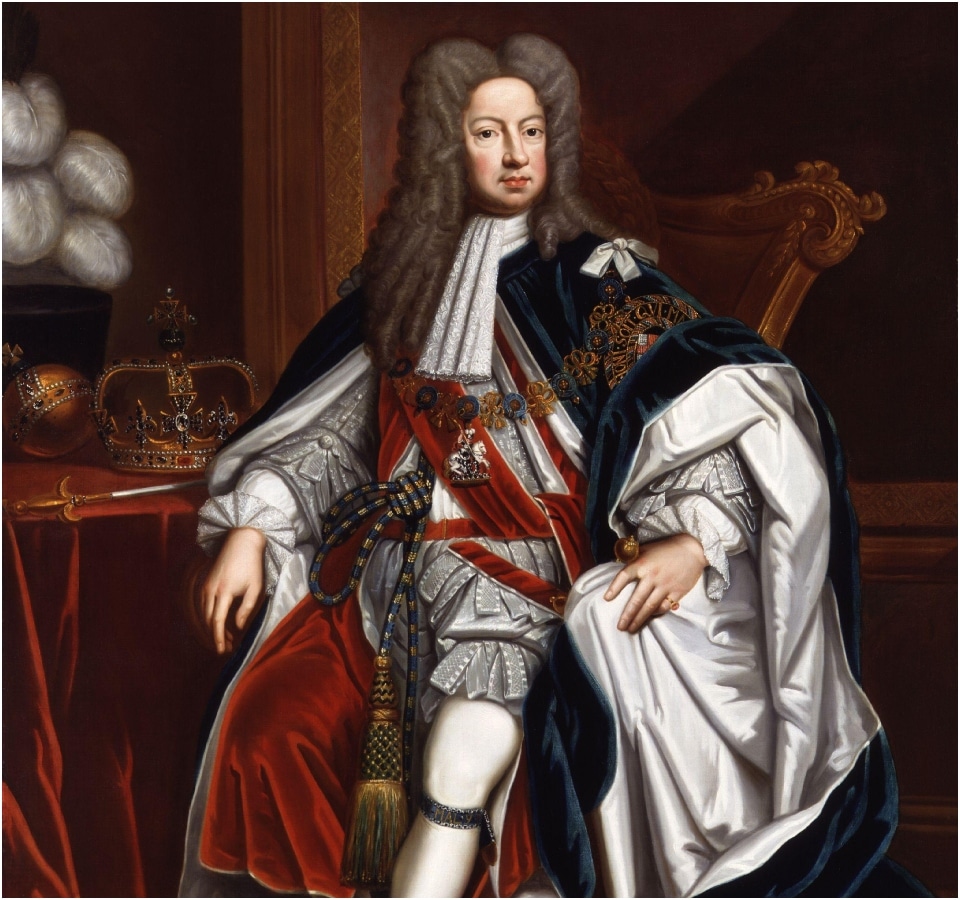 This is when the Westminster Model of government was born, and the first Prime Minister was elected during his reign.
His Passing
While King George I ruled for more years than Queen Anne, he always maintained strong roots to his native Germany.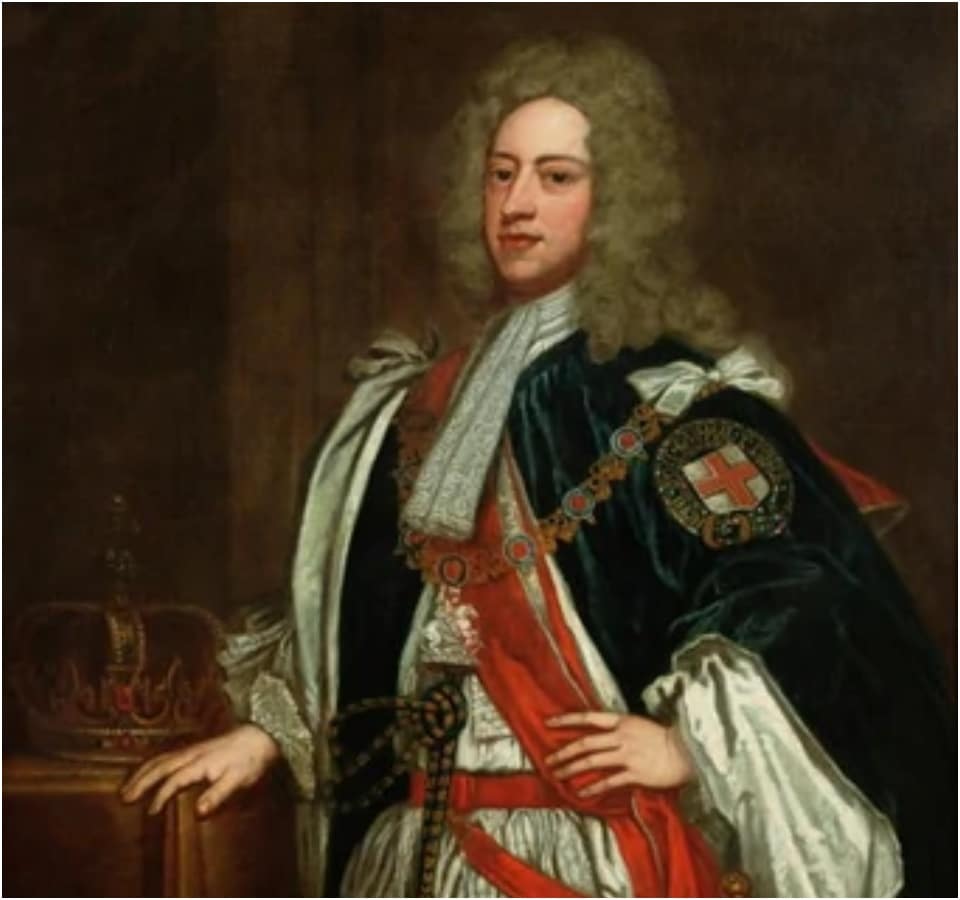 Thus, when he passed away on June 11th, 1727 while in Hanover, his family opted to bury him there. He was the last British monarch to be buried outside of Great Britain. Traditionally, monarchs are entombed on British soil.