The rumor mill has been buzzing with talks of a burgeoning friendship between pop sensation Taylor Swift and NFL star Travis Kelce. While fans eagerly dig for more information, reliable sources close to both celebs say things are still pretty casual between the two.
A Relaxed Approach to Friendship
Reports suggest that the "Lavender Haze" vocalist, Taylor Swift, and Kansas City Chiefs tight end Travis Kelce are enjoying each other's company without any romantic pressure. Both 33 years old, the pair are "in the initial phases of getting to know each other," says an insider. There's no formal label to describe their relationship yet, and it's described more as a "hanging out situation" than anything serious. Kelce, known for his charm, is equally committed to his football career. "Football remains his prime focus, especially during the NFL season. His loyalty is with the Chiefs," adds the source.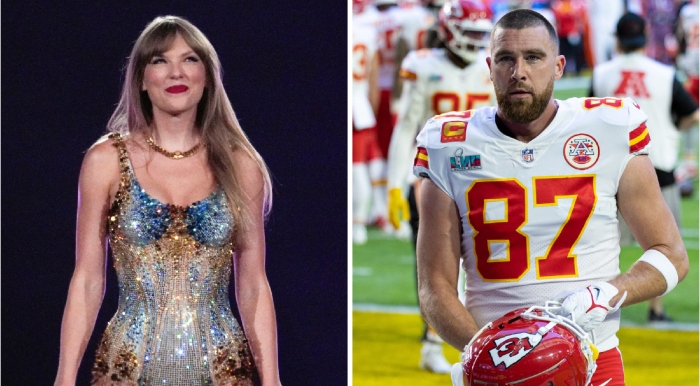 Family and Friends Give Their Nod
Recently, Swift was spotted at the Chiefs vs. New York Jets game, where she was warmly received by Travis Kelce's mother, Donna Kelce. The two women had initially met during a Chiefs match against the Chicago Bears on September 24th. Sources claim Donna Kelce has a favorable opinion of Swift, describing her as "very sweet and down to earth."
In a show of support for their friend's new connection, some of Taylor Swift's closest companions, including Sophie Turner and Blake Lively, joined her to watch the recent game. Brittany Mahomes, wife of Chiefs' quarterback Patrick Mahomes, was also present and had even shared a dinner with Swift the night prior.
Despite the fan speculation and media scrutiny, it's evident that both Swift and Kelce are navigating their friendship without any undue pressure, keeping their individual careers and lives in perspective.