Celebrities are known to be car enthusiasts and many of them have impressive collections in their mansions. Some of them target specific brands or models, others go for the latest thing in the market. It is not uncommon to spot the same celebrity with different cars since they have so many available. This is a costly hobby due to automobiles requiring maintenance and the repair parts of luxury cars tend to be quite expensive. But celebrities don't have to worry too much about that since they have the money for the upkeep these vehicles require. There are celebrities that later sell their cars for higher prices since having belonged to them makes them even more desirable. Here we bring you a few celebrities who own amazing cars.
Glenn Beck – MG MGB Convertible, Estimated $15K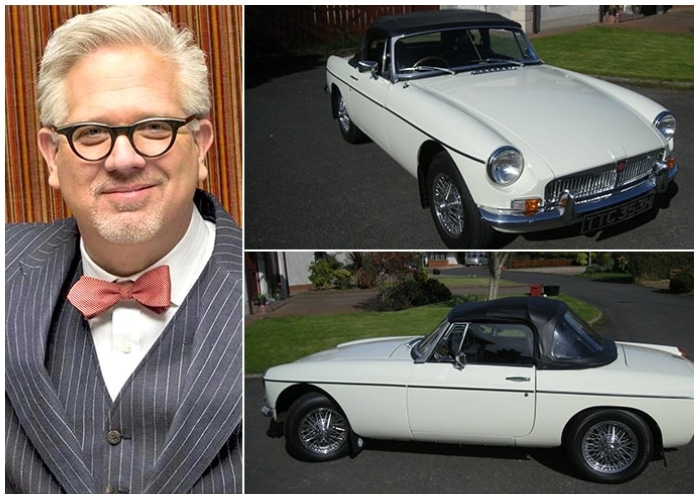 Even though cars get more technological, efficient and expensive, there are still some people that prefer old classics such as the MG MGB. Popular radio host Glenn Beck is one of them.
He holds this car model very dear to his heart since it was his first ever car back in the day. It was released in 1962 and was considered to be ahead of its time, but it was later discontinued in 1980.
Holly Willoughby – Mercedes-Benz G-Wagon, Estimated $183K
Average people can only dream of sitting behind the wheel of a G-Wagon, but for wealthy people like Holly Willoughby, this can be done in the blink of an eye. She's a famous English television presenter from shows like This Morning and I'm a Celebrity…Get Me Out of Here!
Holly owns a Mercedes-Benz G-Wagon, which is estimated to have cost her about $183k. She has received a couple of speeding tickets in the past.
David Letterman – 1995 Volvo 960 Station Wagon, Estimated $95K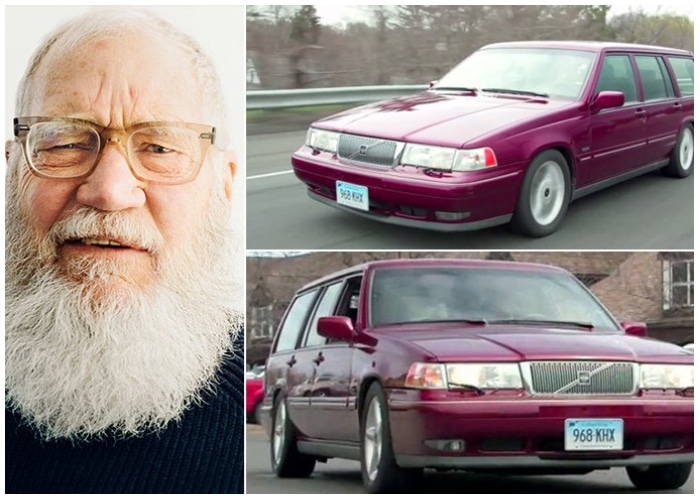 American late night talk show host David Letterman is known for his decade long show titled Late Night with David Letterman. Nowadays he hosts a Netflix show called My Next Guest Needs No Introduction with David Letterman.
Actor Paul Newman gave this old 1995 Volvo 960 Station Wagon to David as a gift among friends. It is thought to be worth $95k. Letterman holds this car very dear to his heart due to this fact.
Leonardo DiCaprio – Fisker Karma, Estimated $103K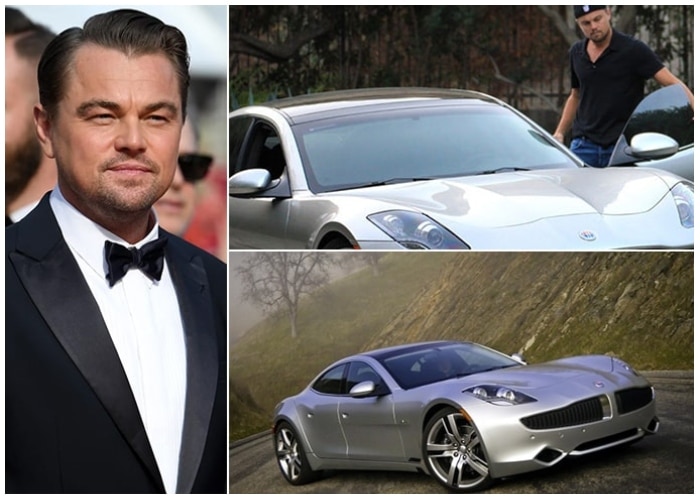 American actor Leonardo DiCaprio is one of the biggest stars in Hollywood but he is also a world renowned environmentalist. He was one of the first people to own a Fisker Karma green-car, when Fisker Automotive released it in 2012.
He also became the brand's ambassador. This eco-friendly electric sports vehicle costs between $103k and $111k and it can go from 0 to 60mph in almost six seconds. The first car was given to him.
Janet Jackson – Lamborghini Gallardo Spyder, Estimated $250K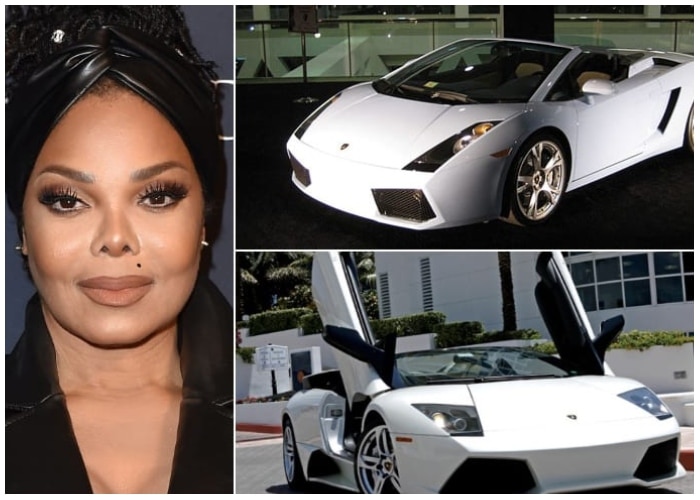 American singer and dancer Janet Jackson has been spotted entering a white Lamborghini Gallardo Spyder, a car with a futuristic design. Its price tag is estimated to be $250k and it was named after a famous breed of fighting bull.
The Italian car manufacturer stopped producing it in 2013, giving way to newer models. Janet Jackson has released a new album in 2020 named Black Diamond and has announced world tour dates coming up.
Sharon Stone – 1974 Chevrolet Corvette, Estimated $314.5K
American actress Sharon Stone became immensely popular in Hollywood during the 90s and she is known to be a luxury car fan. The "Basic Instinct" actress used to own a red 1974 Chevrolet Corvette that matched her in beauty and style.
But in the year 2008, it was purchased at an auction for charity by Kimi Raikkonen for $314.5k.
Michael Strahan – 2005 Porsche Carrera GT, Estimated $440K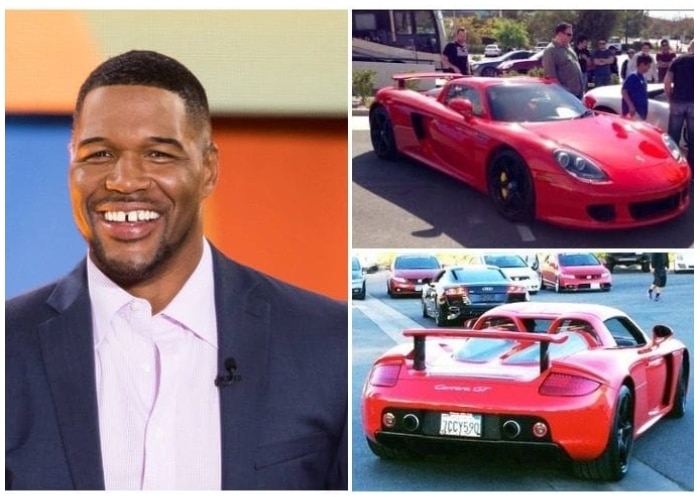 Michael Strahan is one of the most successful NFL athletes in football history. He has also ventured into television as a host and a guest. This impressive career has made Michael a fortune, so it is not surprising that he has an impressive car collection.
He has a Rolls Royces and several Mercedes Benz. But there is a star of the show, his all-time favorite is a 2005 Porsche Carrera GT which has 603 Horsepower.
Pat Sajak – Mercedes GL350, Estimated $204K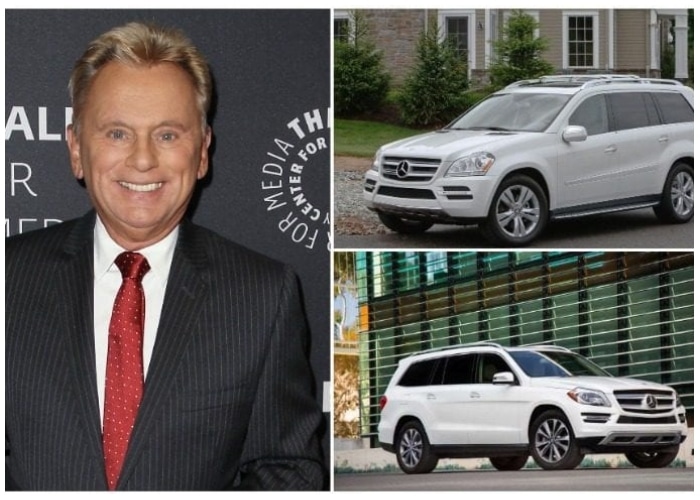 "Wheel of Fortune" host Pat Sajak has a big fortune himself and can afford a Mercedes Benz GL 350 that costs over $200k. Sajak has a net worth of $65 million so he can spare some money to buy luxury cars.
This Mercedes Benz SUV is costly to maintain, but it's stylish design and good engineering makes it worth it. This model is manufactured in Alabama, except for a few pieces brought in from Germany.
Al Roker – Jaguar, Price Unknown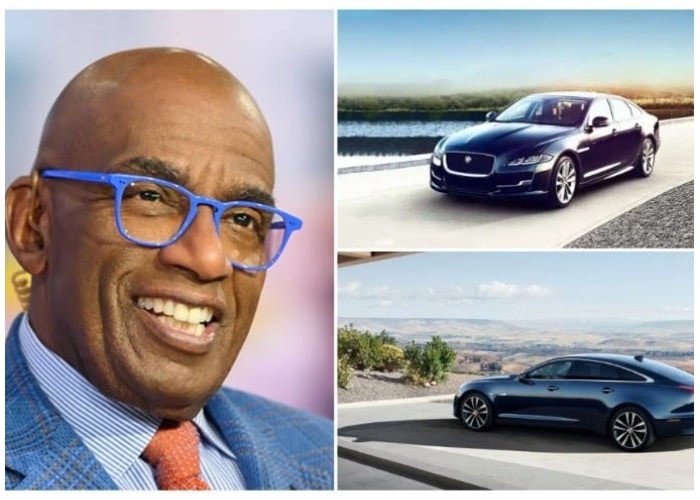 TV personality Al Roker has been successful over the past decade amassing a net worth of $60 million. The "Weatherman" has invested part of his fortune in cars.
Although we don't know the exact model or the price tag, Roker owns a Jaguar. If there's one thing we can say about him it's that he has good taste in cars.
Tiger Woods – Porsche Carrera GT, Estimated $440K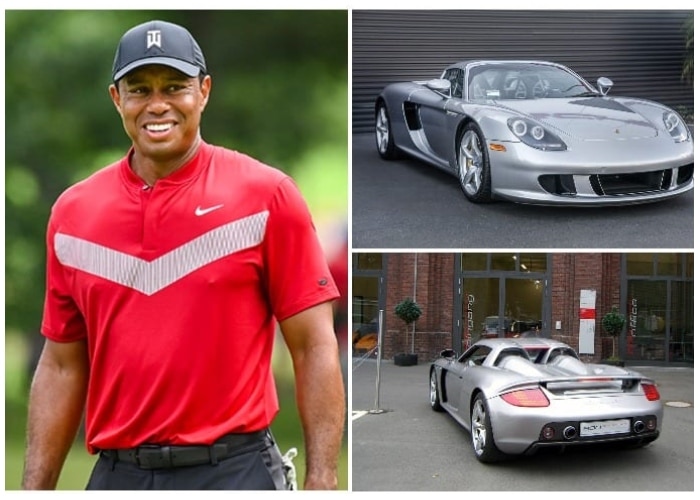 American golf prodigy Tiger Woods treated himself to a Porsche Carrera GT. This incredible 5.7-liter engine automobile has a 6-speed manual transmission and can reach a speed of 330 km/h.
This limited edition car has been ranked as one of the best supercars of the 2000s. But apparently, this model's wheel is hard to control. When Woods first took it for a drive, it got out of control and spinned a few times.
Oprah Winfrey – Mercedes Benz 300sl Gullwing, Estimated $3 Million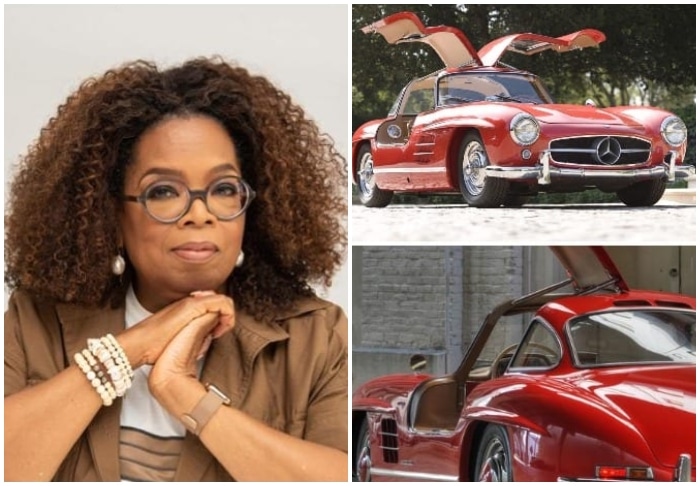 Oprah is the queen of daytime talk shows and the country's fourth richest African-American. The multi-millionaire presenter has an impressive garage with several SUVs such as a Cadillac Escalade and a Lincoln Navigator.
She also owns cars like a Tesla Model S, a Mercedes Benz E Class Coupe, and a rare Mercedes Benz 300SL Gullwing. Oprah has also done car-giveaways in her special "You get a car" where the entire audience was given a car.
Mel Gibson – Bentley Arnage, Estimated $250K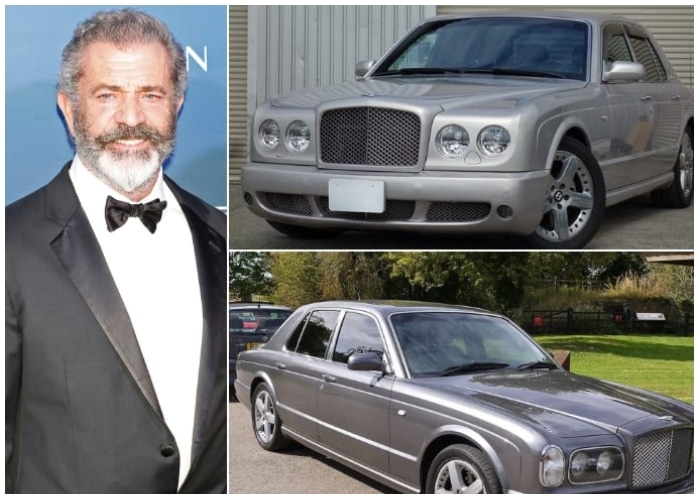 Australian actor and director Mel Gibson can go car shopping without looking at the price tags due to his impressive fortune. He owns a silver Bentley Arnage that cost him around $250k.
The problem with this car is that its 4.4-liter BMW V8 engine consumes large amounts of fuel, therefore its value has depreciated over the past few years.
Brad Pitt – Tesla Model S, Estimated $200K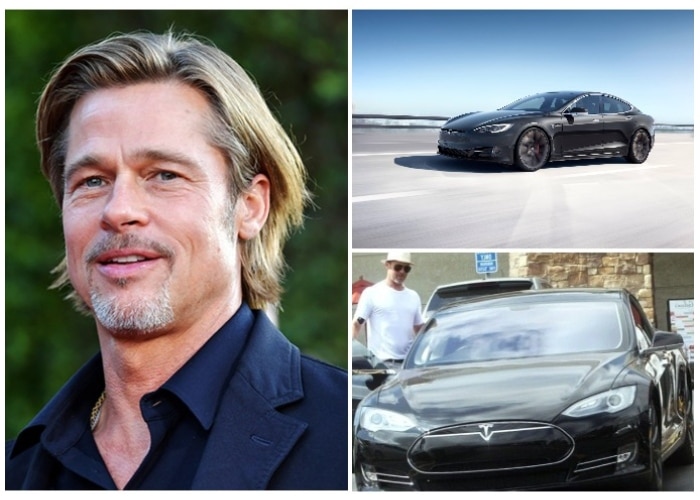 We all know Brad Pitt, one of the most popular and highest paid actors in Hollywood. He is also a producer and philanthropist. He has a large amount of transportation devices that include sports cars, choppers and even a spitfire plane.
But bikes are what he loves most about his collection. When it comes down to cars, Pitt chooses Tesla. He has two of them, one being a grey Model S that retails for $200k.
Ron Howard – Volkswagen Beetle, Estimated $23K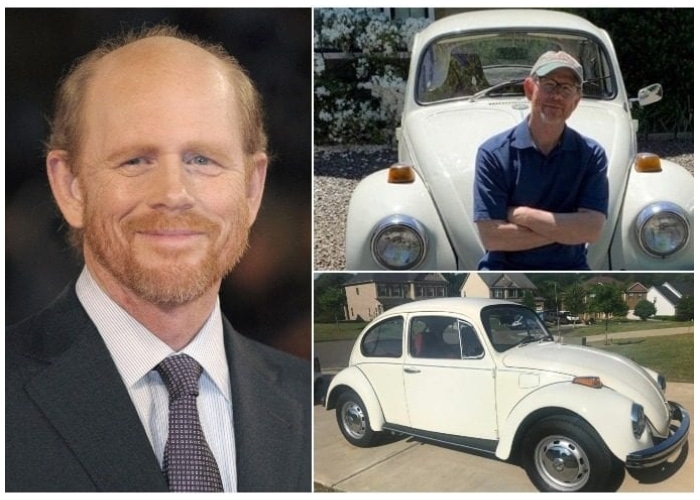 Ron Howard starred in "Grand Theft Auto" and later directed the critically acclaimed "Rush". Both films show carefully curated stunts with cars.
He explained that to best capture the action on camera is to think of the car and the actor as one character. Howard has a Volkswagen Beetle that he bought in 1970 that he still drives around today.
Khloe Kardashian – Rolls Royce Wraith, $ 330,000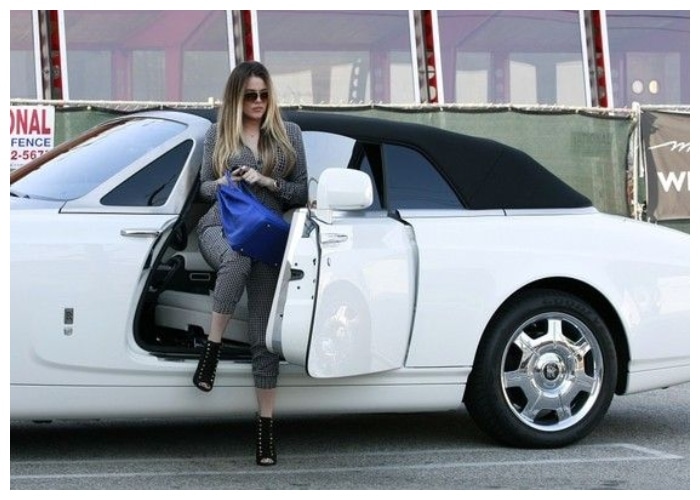 ADVERTISEMENT
The Kardashian-Jenner family is known for a variety of things, one of which is their obscene collection of high-end automobiles. These women enjoy not only driving through Los Angeles in their high-end vehicles, but also being photographed in them.
Khloe Kardashian's Rolls Royce Wraith is one of her favorite automobiles, according to her Instagram, where it appears in many photos.
Kanye West – Mercedes SLR, $ 1.06 million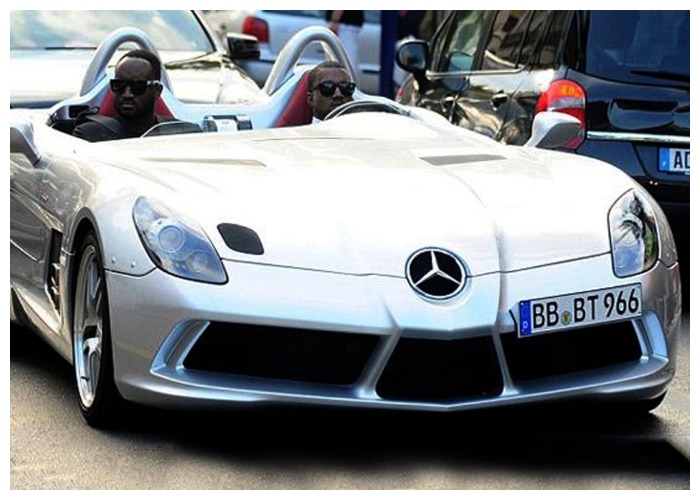 ADVERTISEMENT
It's not every day that you're at the Cannes Film Festival in the south of France and see American rapper Kanye West in his Mercedes SLR, one of just 75 in the world, so seeing one was a wonderful pleasure for auto aficionados who knew the iconic vehicle.
The car accelerates from 0 to 60 in under 3.5 seconds and has no windshield.
Jay Z – Maybach Exelero, $ 8 million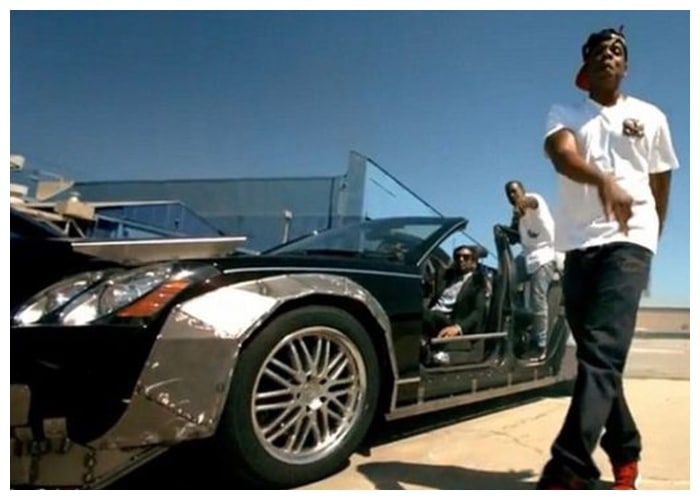 ADVERTISEMENT
The world's richest hip-hop entrepreneur, Jay-Z, owns one of the most valuable luxury vehicles on Earth. This $8 million "car" is driven by a twin-turbo engine that produces approximately 700 horsepower and has a top speed of 218 miles per hour.
The car was allegedly owned by the rapper known as "Birdman," who had fallen behind in payments and sold the vehicle to Jay-Z.
Kylie Jenner – Ferrari Laferrari, Estimated $1.4 Million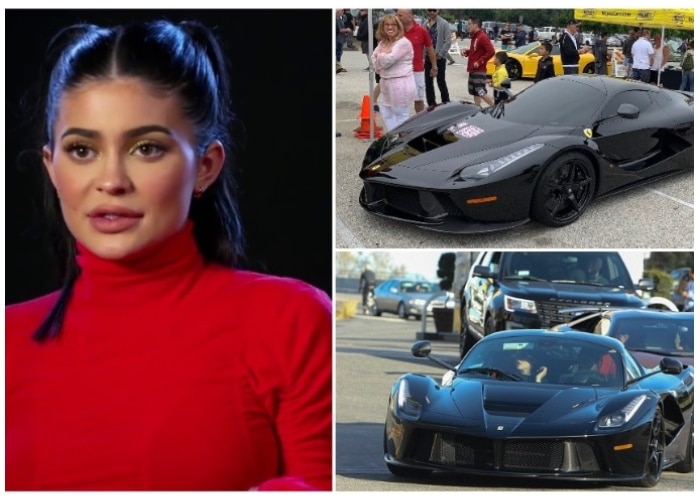 Cosmetics mogul and self-made billionaire Kylie Jenner has a car that matches her fortune. She has been a car enthusiast ever since she was a little girl, so she started collecting them as soon as she was able to.
She owns over 15 cars, however her favorite is the rare Ferrari LaFerrari, which was a gift from her then boyfriend.
Andy Cohen – Volkswagen Beetle, Between $1K and $1 Million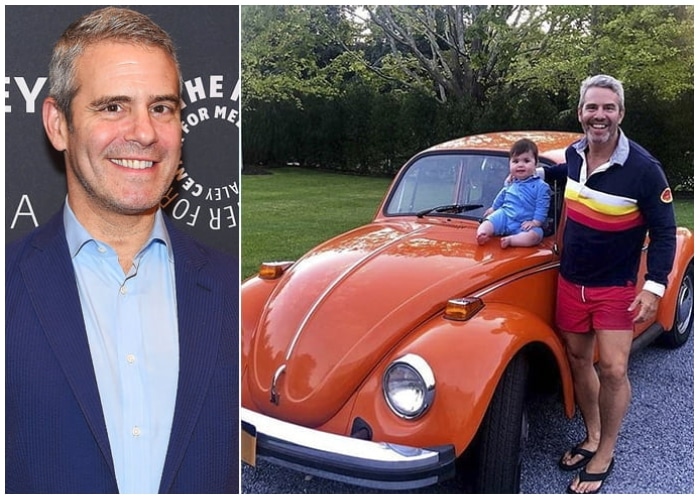 American radio and television talk show host Andy Cohen's dream car is none other than the iconic 1964 Volkswagen Beetle. The price for this vintage can range from somewhere between $1k to $1 million if it is still in pristine conditions.
We are not sure how much Andy spent on this car, but it looks to be in quite good conditions. Here we can see him holding his then seven-month-old son next to his tangerine Beetle.
Bradley Cooper – Mercedes-Benz G500, Estimated $142K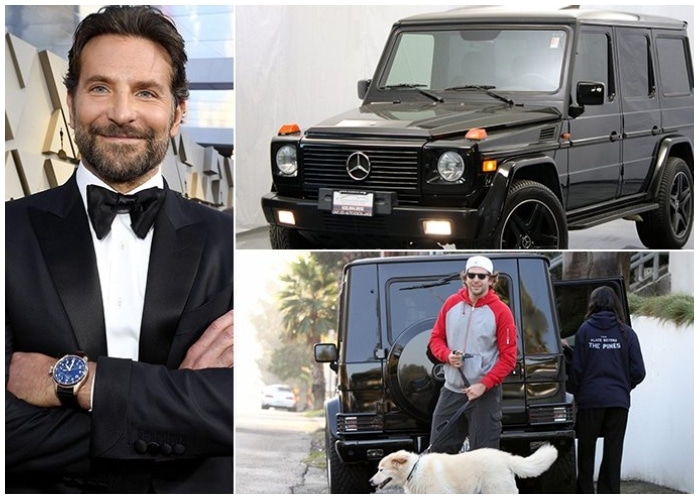 American actor and producer Bradley Cooper has been working on movies since the early 2000s, but his career forever changed for the better after his role in the Hangover movie franchise. Cooper owns a Mercedes-Benz G500, which is estimated to be worth around $142k.
This model is a favorite among Hollywood actors. Copper is now producing five upcoming projects. He will also soon appear in the biopic Bernstein and in the belic movie Atlantic Wall.
Drake – Mercedes-Maybach G 650, $ 500,000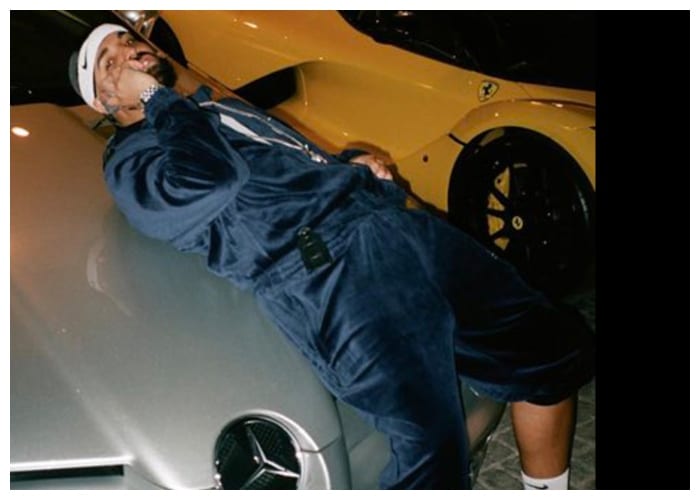 ADVERTISEMENT
Drake, a Canadian actor-turned-rapper, possessed the only Mercedes-Maybach G650 Landaulet in North America at the time of this snap.
This unusual sport utility vehicle boasts 621 horsepower, a sliding top that allows rear-seat occupants to gaze at the stars, and heated and cooled cup holders. The car also includes a diver to separate the front passengers from the back.
Gwen Stefani – Maserati Quattroporte, Estimated $117K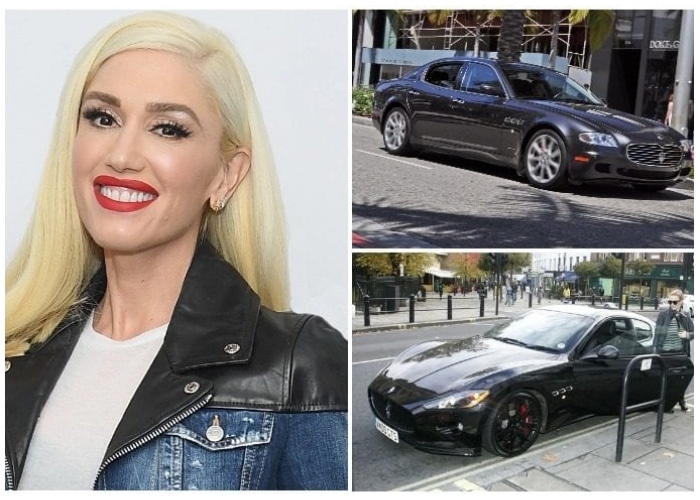 American singer Gwen Stefani has a large collection of luxurious cars. She has been spotted around town in a smooth black Porsche Panamera. The "No Doubt" front woman switches between her Mercedes Benz G-Wagon and Range Rover while she drives around Hollywood.
But her favorite ride is the slick and gorgeous 2011 Maserati Quattroporte If I were a rich girl…
Austin "Chumlee" Russell – Rolls-Royce Phantom, Estimated $400K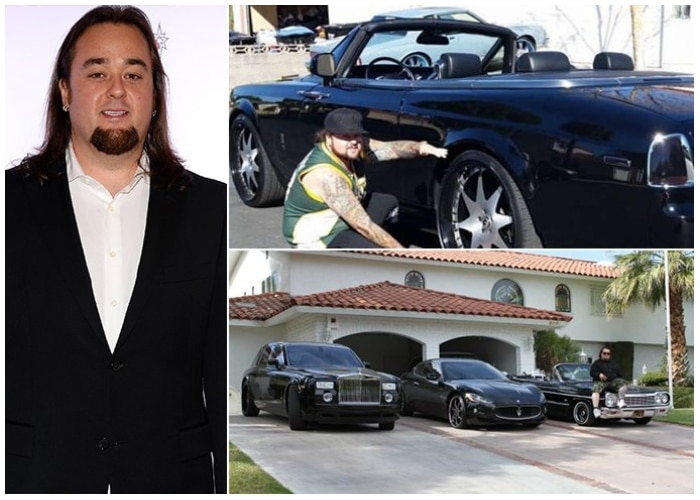 Austin Russell a.k.a. Chumlee is well known from the reality show called Pawn Stars. He still appears on the show as of 2019, but his main focus is on his candy shop in Las Vegas.
Chumlee is an avid car collector and among other cars, he owns a two-door coupé Rolls-Royce Phantom. It is estimated to cost $400k. He also owns a Maserati Granturismo and a Cadillac Escalade. All his cars are black.
Bill Gates – Porsche 959 Coupe, Estimated $300K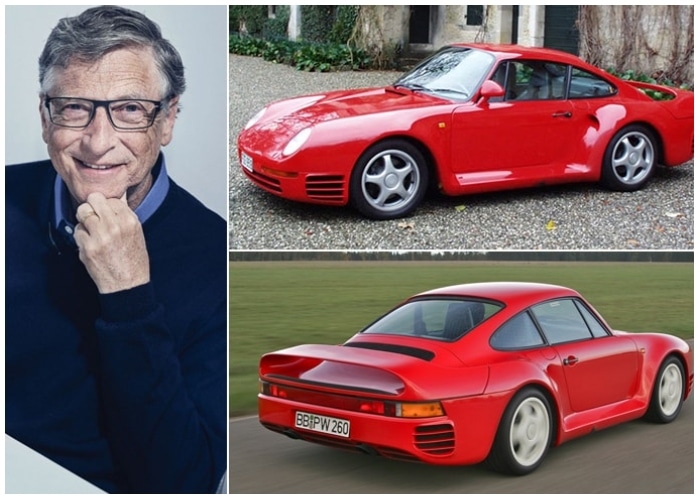 Bill Gates is so wealthy that he was able to change the US gas-emission legislations just to ship in his favorite old sports car from Europe—the 1987 Porsche 959 Coupe. His lawyers did a great job making sure that he was able to get his dream car which cost between $280K and $325K.
Nothing can get in between the wealthiest man that ever lived and his heart's desires. The Microsoft founder has incredibly expensive hobbies.
Clint Eastwood – GMC Typhoon, Estimated $50K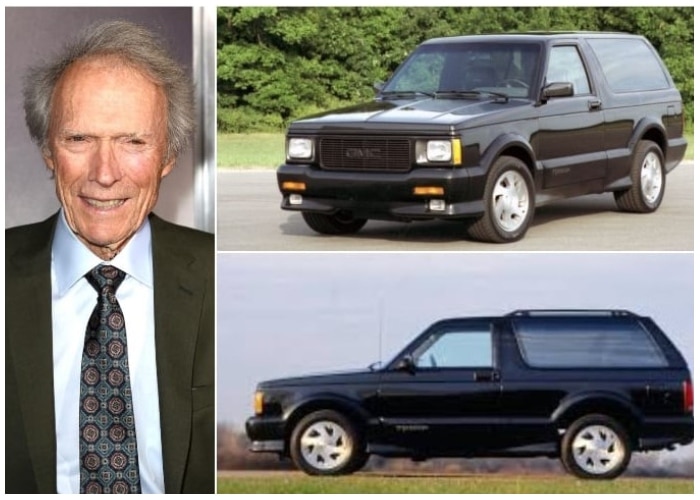 American actor and critically acclaimed director Clint Eastwood has had a love affair with cars his entire adult life. Since he has the means, he has collected several luxury and vintage cars over the years.
But instead of a fancy ride, he prefers something more down-to-earth for his everyday life: a GMC Typhoon. This american SUV is around $50k.
Tom Selleck – Porsche 928 S4, Estimated $30K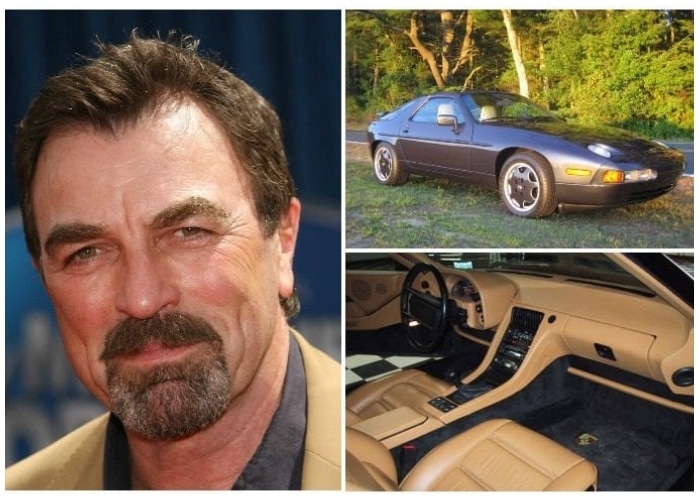 In our minds, a Tom Selleck in a Hawaiian shirt will forever be riding the signature Ferrari 308 GTS Quattrovalvole through the streets of tropical Miami. The Ferrari was basically another main character in "Magnum P.I."
But that car does not actually belong to the actor, it's film property. IN real life, Tom Selleck drives a Porsche 928 S4.
Jay Leno – 1994 McLaren F1, Estimated $12 Million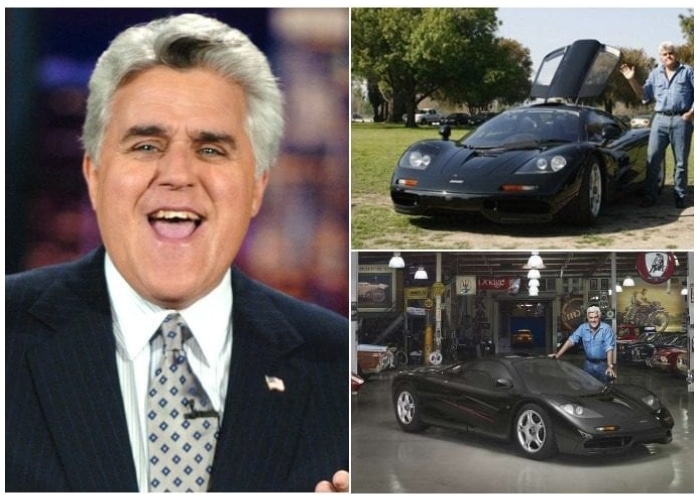 Late night show host and comedian Jay Leno considers himself a car collector. He owns hundreds of cars and bikes, including some exclusive models and rare antiques.
But he says that out of all of them, there is one car that is his favorite: a limited edition 1994 McLaren F1.This incredible four-wheeler is worth around $12 million these days.
Lorenzo Lamas – 87 Shelby Z, Price Unknown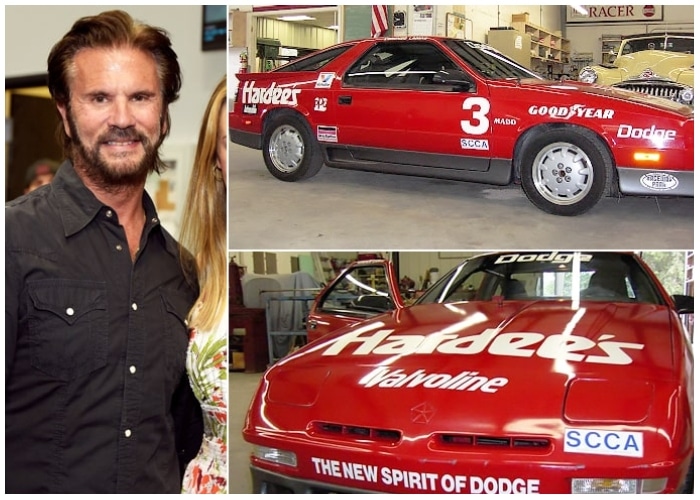 90s icon Lorenzo Lamas rode a Harley Davidson in the hit TV show Renegade, but in real life the 63 year old actor prefers cars. He partook in a celebrity car race where 8 celebrities would drive the same car: an 87 Shelby Z.
Chrysler spent over $70k on modifications for each of the cars such as better cooling systems.
Angelina Jolie – Lexus LS 460 F Sport model, Estimated $90K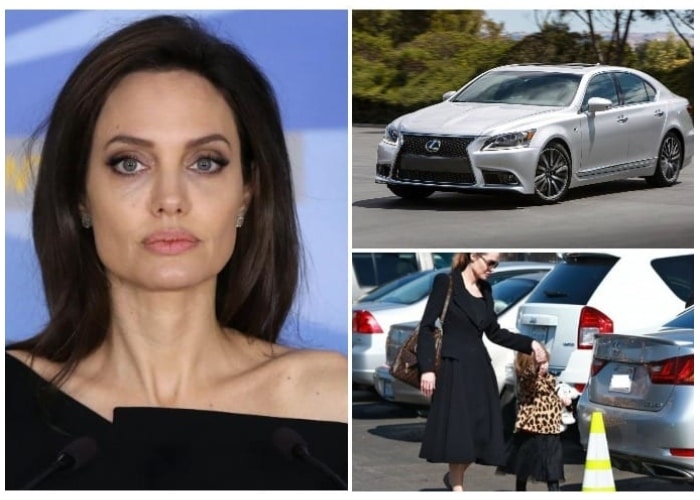 Hollywood royalty Angelina Jolie has had an impressive acting and directing career during the past two decades which made her a fortune. She's also a luxury car collector, but you will see her driving a Lexus LS460 F Sport when running errands about town.
It costs around $90k and has cool features such as the innovative temperature control steering wheel.
Ali McGraw – Subaru Outback Estate, Estimated $30K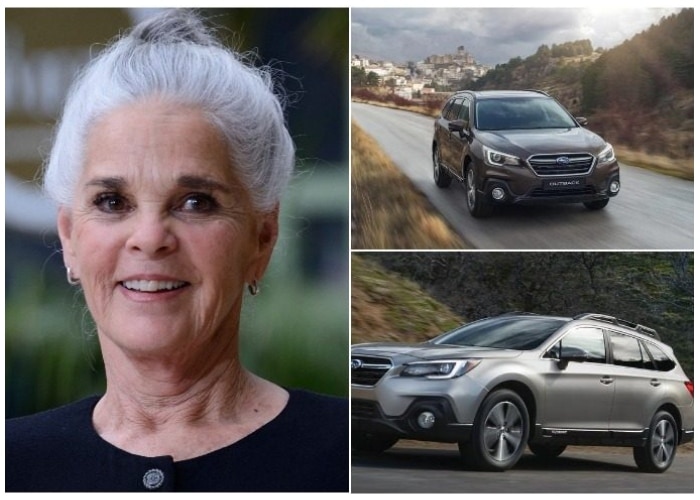 Ali McGraw won a Golden Globe award around the age of 30 for her role in "Goodbye, Columbus". The win achieved her both fame and money.
But although the actress is quite wealthy, her car of choice is not that fancy in comparison to the rest of Hollywood. She has a Subaru Outback which is comfortable and fits her lifestyle.
Pierce Brosnan – Aston Martin V12 Vanquish, Estimated $230K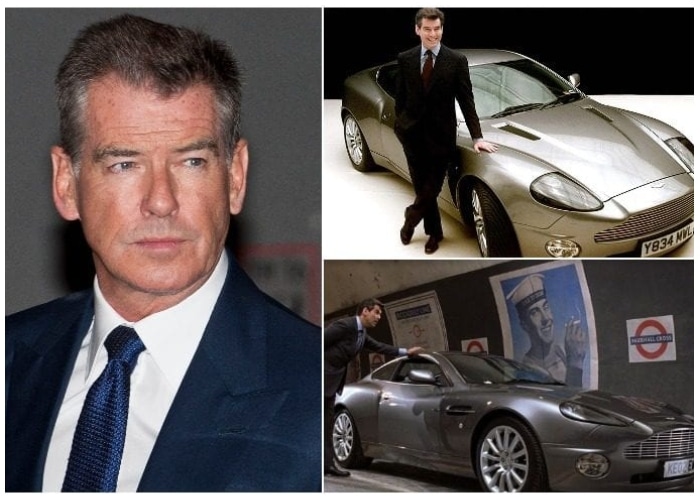 The James Bond incarnation of the 90s was Pierce Brosnan. His debut Bond film was "Golden Eye" and since then he has made several more Bond films. Brosnan has something in common with Bond: his love for cars.
The actor had a customized 2002 Aston Martin V12 Vanquish. It was a gift by the production house to celebrate his retirement from Bond movies. Sadly, he lost the car to a house fire in 2005.
Chris Cuomo – 1969 Pontiac Firebird, Estimated $31K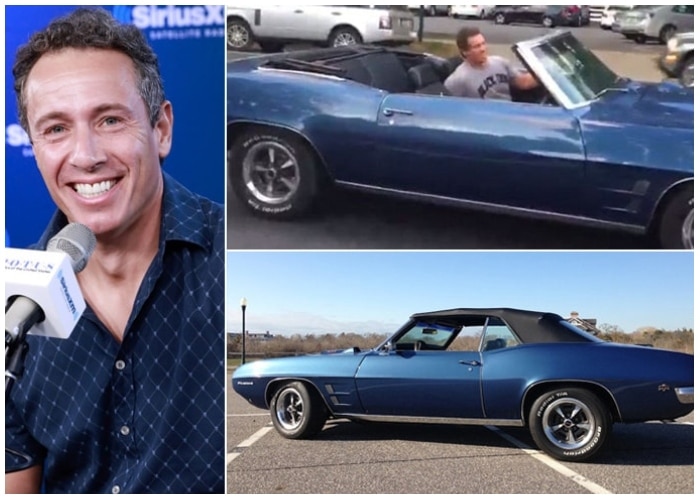 Chris Cuomo is a famous American journalist and recurrent CNN collaborator that is known for his love for vintage cars. He owns a blue 1969 Pontiac Firebird, which is estimated to be
worth around $30K.
Cuomo has gotten into trouble a few times due to his drinking and drag racing. In 2016, while under the influence, he crashed his vintage car into a parked SUV while racing. Fortunately he did not sustain any major injuries.
Sam Elliott – Chevrolet Suburban SUV, Estimated $60K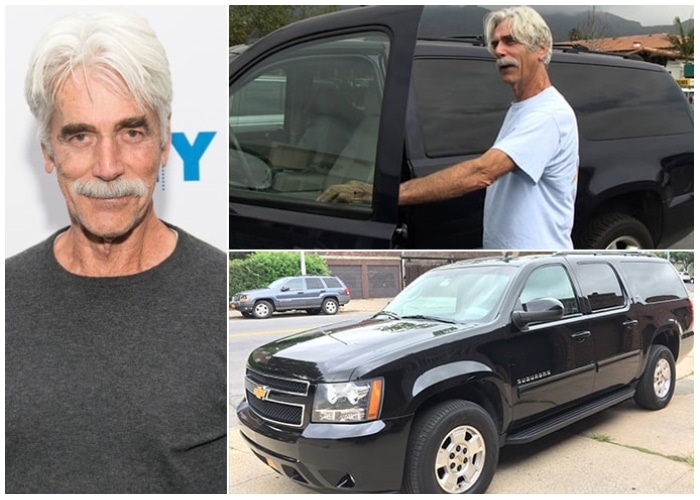 Sam Elliot has become famous due to his career in Western films, so it's not surprising that he would like to drive around the country in an SUV. It is the only vehicle that can keep up with adventurous drivers.
Sam proudly drives a black Chevrolet Suburban that can be acquired for $60k. He has a net worth of $10 million, therefore he can indulge in buying such luxurious cars. He is a city cowboy!
Guy Fieri – Corvette Convertible, Estimated $270K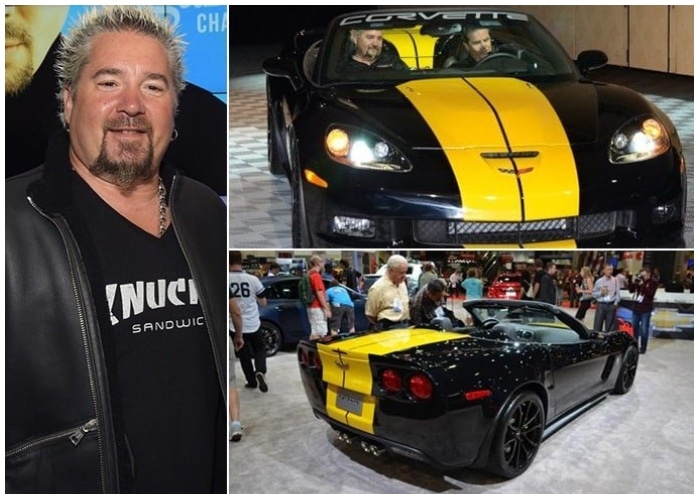 Chef, restaurateur and Emmy Award-winning TV host, Guy Fieri has made his fortune in the restaurant business and likes to indulge in fast cars.
He has an impressive car collection, most of which are super fast sports cars. In 2013, Fieri added a customized black and yellow Chevrolet Corvette 427 Convertible Collector's Edition to his ever growing collection. It can reach a speed of 190mph. You can see him now in Guy's Family Road Trip.