The Hunger Games took the world by storm when it first came out in 2012, as an adaptation of Suzanne Collins' novel series with the same name. While millions of copies of the book were sold worldwide in several languages, the movie series was also a huge box-office success, starring some of our favorite stars: Jennifer Lawrence, Josh Hutcherson, and of course, Liam Hemsworth. But no matter how much of a fan a person may be, some obscure undisclosed facts about the series may be a turn-off. Check out some of the most troubling facts behind The Hunger Games.
The Mutant Dogs AKA Wolf Mutts
Towards the end of the movie series (and the book), several mutant dogs, also known as Wolf mutts, are thrown into the game. The Mutant Wolves were created in the control room and were sent to places chosen by the game makers.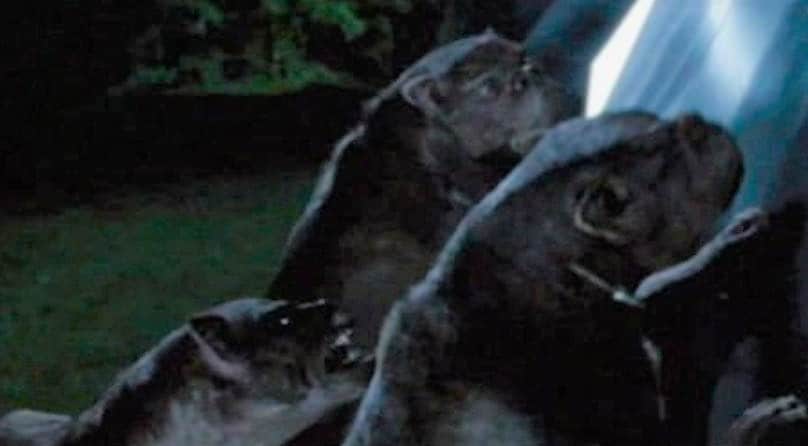 But one of the things that game makers didn't think through was that these mutant dogs were so vicious and dangerous, that they could easily kill and destroy every single contestant on the show. That would mean that there would be no winners, kind of destroying the whole point of the game.
Peeta's Camouflage Abilities
In the first movie of the series, Peeta gets to show off his pretty impeccable camouflage skills. In one scene, after the announcement that two fighters may win the games together, Katniss starts frantically looking for him. She eventually finds him completely camouflaged between a rock and some grass.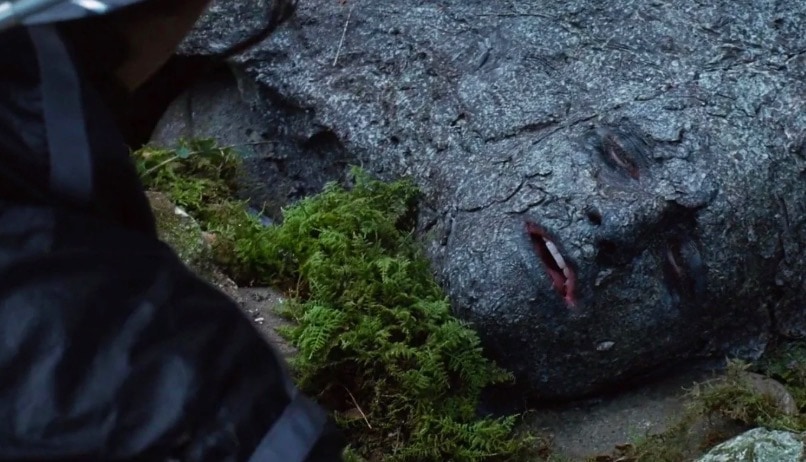 But there is something weird about this scene. There is no explanation as to why Peeta has such flawless camouflage skills. Before being selected for the games, Peeta worked with his father as a cake decorator, but that doesn't really teach someone how to camouflage themselves, or does it? Also, he had no tools to help him do so.
Peeta And Katniss Flame Suits
Something about the Hunger Games crowd is just dumb. Just like they laugh at everything during Peeta's interview, they react to things in the weirdest ways. For instance, when Peeta and Katniss enter the training center for the first time while wearing flammable suits, their suits catch fire in a second.
For some reason, that completely amuses the crowd as they burst out laughing and going crazy. Their reaction is confusing because in a place with tons of advanced tech and entertainment, watching the contestants' suits bursting into flames seems so insignificant. Apparently, though, it's significant enough to impress a whole crowd.
When Katniss Taps Out
One of the most heartbreaking scenes in the series is the moment that Katniss sacrifices herself, volunteering herself just so her sister is protected from having to put on a fight in the games.
Even though Primrose was originally chosen during annual reapings to become one of District 12's tribute, Katniss jumped in so that she would take her sister's place. But even though the scene was heartbreaking and Katniss' action was courageous, this isn't the first or the last time that an older sibling stands up for their younger ones. So we wonder, why all the fuss around it?
Katniss' Tree
Another confusing thing about the series includes Katniss' famous hiding spot, a tree. In one scene, Katniss is seen running away from other angry contestants when she decides to climb on a tree to hide from them.
After some contestants make a bunch of failed attempts to climb the tree after her, they give up and decide to wait until she eventually gives up and climbs down. While they wait, they start a fire and chill. In theory, though, if they really wanted to force Katniss to climb down, they could just set the tree on fire instead of waiting a lifetime.
District 12 Coal's Speciality
The Hunger Games make it apparent that each district has its own focus and specialty, especially when it comes to particular goods that supposedly provide for the rich. But since the series focuses mostly on Katniss and her family's district, District 12, we only get to see that their district is pretty poor and relies on coal mining.
But what's interesting here is that the district's Capitol seems to be technically advanced and fairly developed, which seems very unusual for a city that mainly relies on coal.
A Strange Alliance
Something about the process of forming an alliance if really confusing in the games. There is no apparent explanation of how the alliance came about, its purpose, and who decided what the composition of the alliance would be.
Another weird fact is that the existence of a friendly alliance seems contradictory to the fact that only one person in the game is supposed to survive? We can only guess that the whole process of forming such an alliance must have been the most awkward.
Katniss Finishing The Healing Ointment
In one scene, Haymitch gifts Katniss with some healing balm after the infamous episode with the tracker jacker incident. Katniss is told that she can use the healing ointment anytime she needs, and she decides to literally finish the whole thing by herself to heal herself.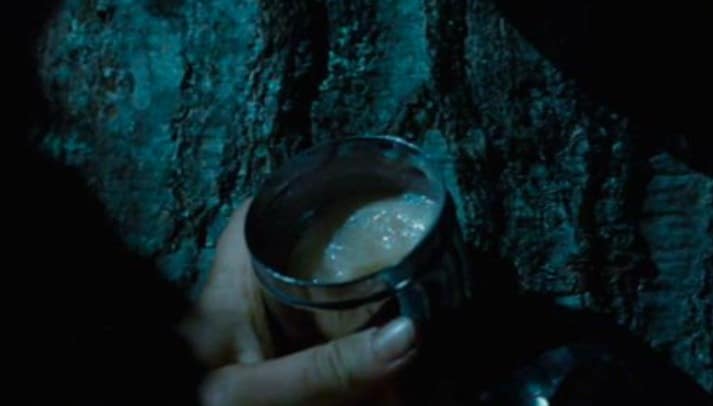 She then gets better right away but doesn't have any more to save Rue when she is shot. Or just in general, it's pretty weird that she would finish the whole thing when she could leave some of it for other times in need in the future.
Unprepared Contestants
One of the weirdest scenes in The Hunger Games happens right at the beginning when contestants are thrown an incredibly disorganized mess! While Katniss and Peeta's mentors warn them about the mistakes they shouldn't make in the beginning, like running straight into the supplies while getting attacked on the way, other contestants seemed to have missed the memo.
Katniss and Peeta headed to the woods instead. But just like Katniss and Peeta had mentors, was it possible that every other mentor didn't know about this little detail?
The Hunger Games Treaty
Early on in the movie series, viewers are told about a questionable treaty that resulted in the creation of The Hunger Games. Apparently, this treaty was signed by every single district after the war ended.
But it's hard to believe that an entire group of districts would agree to sacrifice their children's life just so the elite could be entertained. Even though the Capitol got all the power, it is challenging to believe that anyone would agree with such a cruel system.
The Bunker in District 13
After attempting to destroy and overthrow the Capitol, and failing miserably at it, District 13 attempts to do it once again 75 years after their first try. When that happens, President Snow is seen completely shocked by the situation.
But his inability to keep a closer look at them even though they are literally in charge of creating and maintaining nuclear weapons, kind of makes us doubt that he is prone to be a leader. It definitely concerns that even with cameras and tons of technology, Snow is unable to predict the uprising.
Gale Can Be Really Rude
When Gale is introduced to us readers and viewers, he seems like a pretty nice guy. He is supposedly charming and heroic, and his character's purpose is pretty much to be with Katniss.
But if we look closely, he can be insulting sometimes and had his fair share of mean moments throughout the series. For instance, when Katniss suggests that they run away together in the second movie, he manages to completely talk her out of it because of his selfish dream of a revolution.
Haymitch And His Character Shift
Haymitch is a grumpy but also really lovable character, that becomes an important mentor for Katniss and Peeta. But the truth is that when we see Haymitch for the first time, he is not interested in Katniss and Peeta at all, and doesn't seem to be willing to help them either.
But just like that, the next morning, he is ready to help the two characters. With no apparent reason, he decides to share some of his skills, hoping that Peeta and Katniss can make it through.
A Huge Beehive
Two unusual things come to mind when we think about the giant beehive. First, it's just hard to believe that Katniss doesn't notice the giant beehive with enormous genetically modified bees right next to her.
Secondly, when Rue shows Katniss the giant beehive, while everyone else is waiting for Katniss as she is hiding up on the tree, the beehive is very strategically found exactly where her attackers had set up their camp.
Peeta's Brainwashing Journey
In an intense turn of events, Peeta is brainwashed and sent to eliminate Katniss from the game. While this brings an intense feel to the movie and to the games, it gets really old after a while. Especially in the scene where they're both inside the underground bunker, and he almost kills Katniss, something about it just doesn't feel right.
Also, apparently, Peeta's brainwashing could have been reversed to avoid this situation, but Snow doesn't seem to think about it on time.
The Poor Living Situation
According to the book and to the movie series, District 12 is one of the poorest and harshest districts. Districts such as 1, 2, and 4 seem to be much better off, while most of the other ones literally live fighting for their lives every single day.
Yet, it is fairly hard to understand why the district's conditions are so harsh, seeing that the Capito relies on each and every one of these districts to survive. And why are these particular districts in worse shape than the others?
Some Random Poisonous Fog
During Catching Fire, the game makers introduce another obstacle: the poisonous fog. The fog starts creeping the whole place out of the blue, but Katniss wakes up with enough time to wake up the others.
It is funny how she takes her time, though, from staring at the fog to even touching a bit of it. We'd think that she would act a little bit faster, especially at a point where she was used to the game's random ambushes.
Gale And Katniss' Believable Defense
As a way of reinforcing Katniss' position as a rebellious leader, Gale and Katniss are sent for a visit to a hospital in The Hunger Games: Mockingjay – Part 1. The visit seems to be going all and well until President Snow realizes where they are.
He then decides to target the hospital with two bomber planes, but Gale and Katniss manage to spot it on time. Mockingjay fires her arrow resulting in the explosion of one of them, which very conveniently hits the second one. The entire scene seemed way too smooth to be true.
Plutarch's Confusing Rebellion Plan
After winning the games, Katniss is forced to enter the arena one more time to compete in Catching Fire. However, Katniss is above everything when she manages to send a bow all the way up to the roof of the arena (with some help from the random lightning), completely disabling the security cameras.
She then loses consciousness and wakes up in front of Plutarch Heavensbee, the head game maker. Apparently, his plan all along was to make her the head of the revolution. This seems weird since he sent her to the games in the first place.
Where Is Panem?
In terms of its geographical location, all information that viewers get with regards to Panem is that it's a post-apocalyptic place located in North America. No other information is given.
The movie also explains that the Capitol is located somewhere near or around the Rockies. It seems weird that there aren't any other civilizations located elsewhere around the globe. Yet, no reference to another region or civilization is given in any of the movies.
The Forest Fire
At some point in the first movie, Katniss manages to get too close to the border between the arena and the outside. As a result, the game makers decide to add some spice to the situation.
With the click of a button, a magical forest fire starts, bringing down trees, burning tons of hectares, and of course, spitting fireballs left and right. While this definitely adds to the action and dangerous aspect of the movie, we can't help but wonder where these random ideas come from.
Their Staged Relationship
Throughout all four of The Hunger Games movies, Katniss, Gale, and Peeta's love triangle is prevalent and even dragged a little bit too much. But in Catching Fire, something interesting happens.
President Snow makes Peeta and Katniss pretend that they are in a committed relationship with each other so that others believe that their duo-victory happens because of their love for each other, and not because they were rebelling against the whole system. But the couple makes it super awkward and barely believable.
Peeta's Confession
When Peeta finally has his interview with the evil-laughed Ceasar, something about the interview is just continuously weird. The crowd laughs at everything even though nothing they say is actually funny, and Ceasar's laugh just seems forced and fake.
Yet, when Peeta eventually confesses that he has had a crush on a girl from a very young age (implying that the girl is Katniss), the crowd doesn't react at all. The entire room is invaded by silence, which is just confusing after they literally reacted to every single word said before the confession.
Katniss is not very skillful with the arrow
Katniss is supposed to be an expert with the bow and arrows, but in actuality, she is not that good. While we may pardon her for missing all of her points during her initial sponsor tryout, her spectacular comeback wasn't really impressive.
ADVERTISEMENT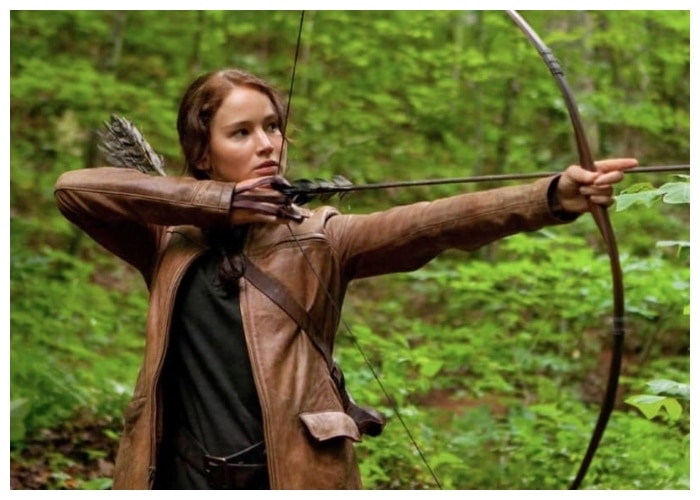 Yes, she did shoot an apple…Couldn't they have asked her to do anything more difficult?
Peeta throws away bread
Peeta is shouted at in a notable Hunger Games flashback scene for burning some bread, which he then rips apart and throws to the pigs.
ADVERTISEMENT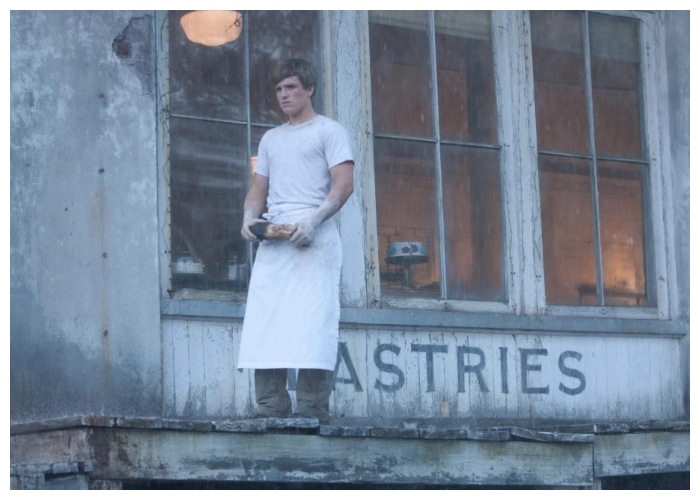 This is completely illogical. Why would anyone throw out two loaves of bread just because they were a bit charred in a world when people are practically risking their lives on finding anything to eat?
The void of tech in the districts
In the movies, we can see that the technology available in the Capitol differs significantly from that available in the districts.
ADVERTISEMENT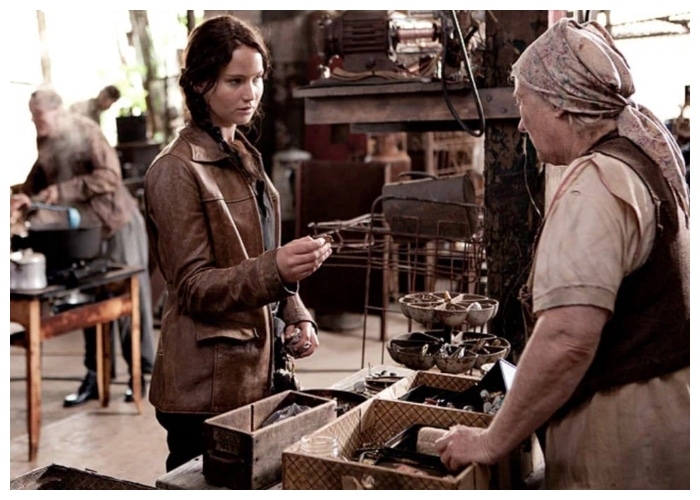 While Panem is clearly a world with a significant wealth division, wouldn't it make more sense for President Snow to allow at least some of Panem's superior technology into the districts to help them with their labor and productivity?
Peeta is part of the Careers
In the first movie, Peeta infiltrates the Careers, a group of tributes from Districts 1 and 2 who have been training their entire lives for this moment and are out to take down Katniss, inside the arena.
ADVERTISEMENT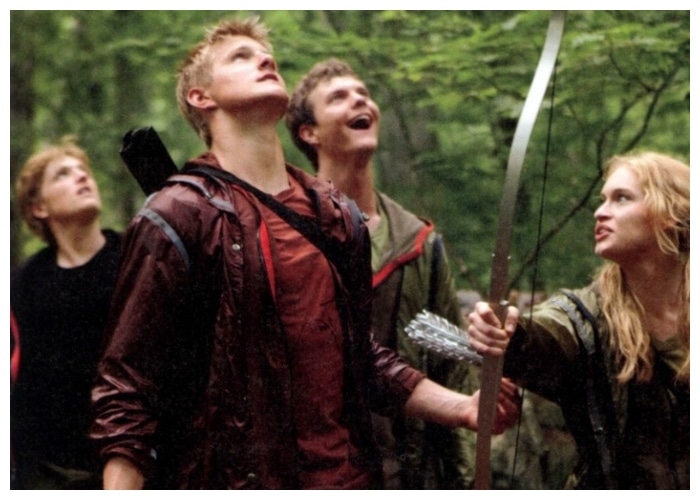 Why would they let Peeta join their alliance after he recently confessed his emotions for Katniss and having prepared themselves for so many years?
The Mockingjay ads
When it was decided that Katniss would be the face of the second rebellion, her team thought it was critical that she recorded some tacky promotional ads.
ADVERTISEMENT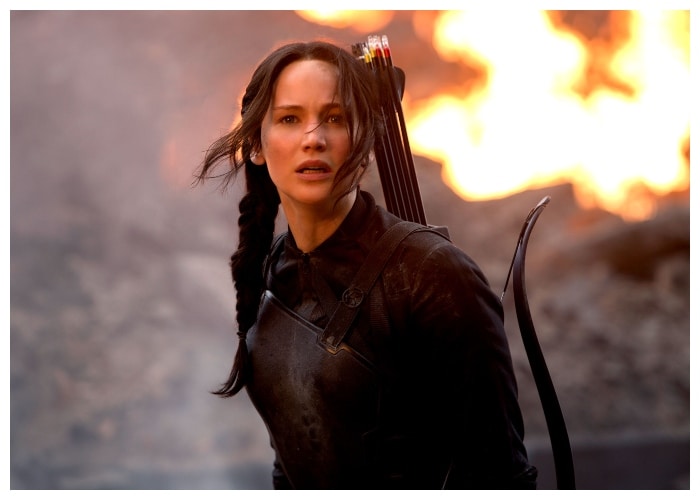 While spreading the word is always a good thing, it does seem a little strange that they spent so much time making these ads when they could have, who knows, actually work on some fighting tactics.
No sound for Rue nor Marvel
Every time a tribute is eliminated, a loud cannon sound is heard, as fans of the Hunger Games will recall. With the exception of Marvel and Rue, this is true for all of the candidates.
ADVERTISEMENT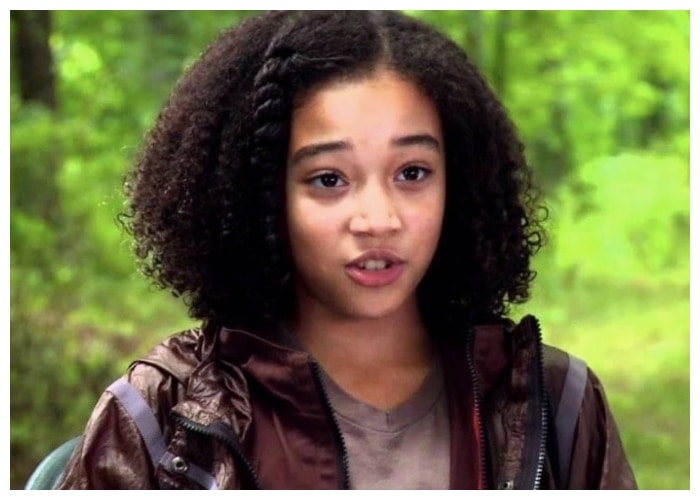 When Marvel takes Rue's life in the arena, Katniss seeks vengeance and kills Marvel. There is no cannon sound for either Rue or Marvel, however.
Where do they keep the oil?
When Katniss and her gang go to the Capitol in Mockingjay Part 2, they encounter various traps, one of which being a massive wave of oil.
ADVERTISEMENT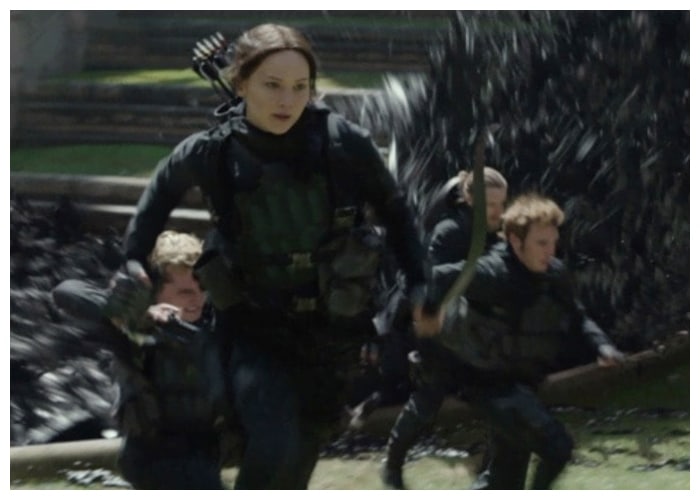 The oil was kept somewhere because the gamemakers were not able to make it appear out of nowhere like they do in the games, which doesn't make any sense at all.
Going underground
Katniss and the rebels opted to go underground after navigating through a series of traps. While this is a decent strategy, it also appears to be overly obvious.
ADVERTISEMENT
Are we expected to assume President Snow didn't anticipate them using the sewers? It appears to be a natural hideaway for a group of people who are being attacked above ground.
How did they appear?
The lizard mutts have to be the weirdest of all the mutant monsters designed by game designers for The Hunger Games. These hideous scaly monsters were sent to assault Katniss and the rebels in Mockingjay – Part 2.
ADVERTISEMENT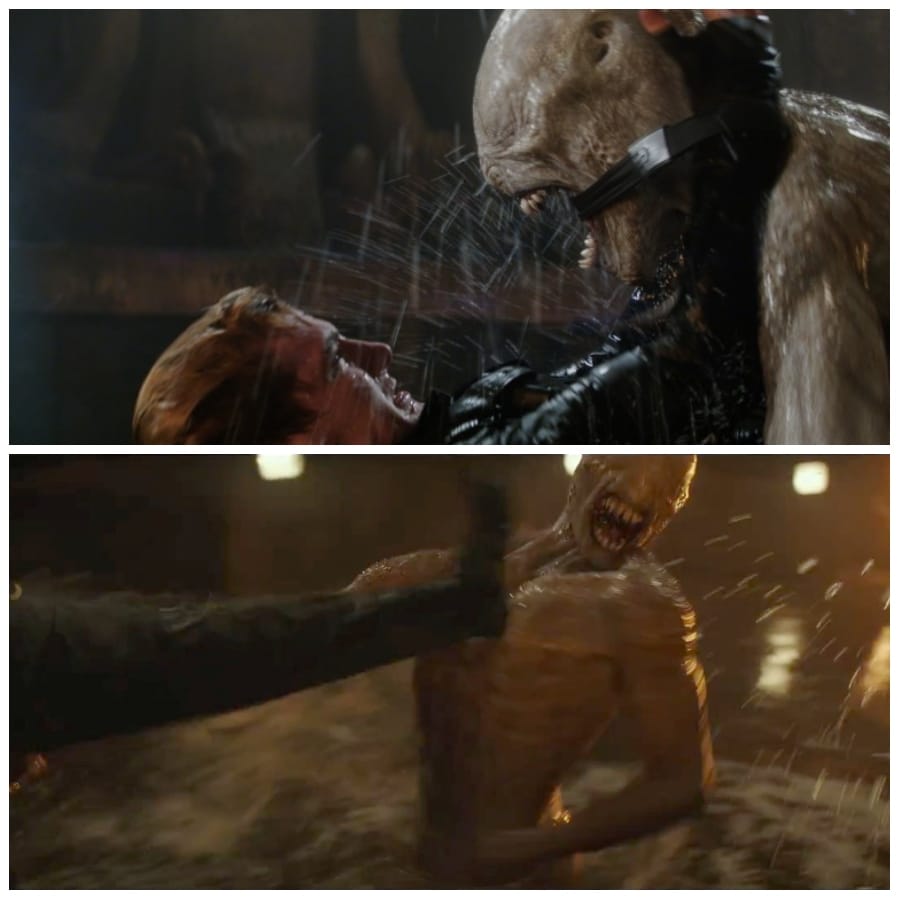 However, given that they aren't in the arena, how did President Snow manage to summon them? This is never explained in the movies.
Never runs out of arrows
Katniss is always shown with a bow and arrow in her hands. She's also seen using arrow after arrow to defeat her adversaries in every battle.
ADVERTISEMENT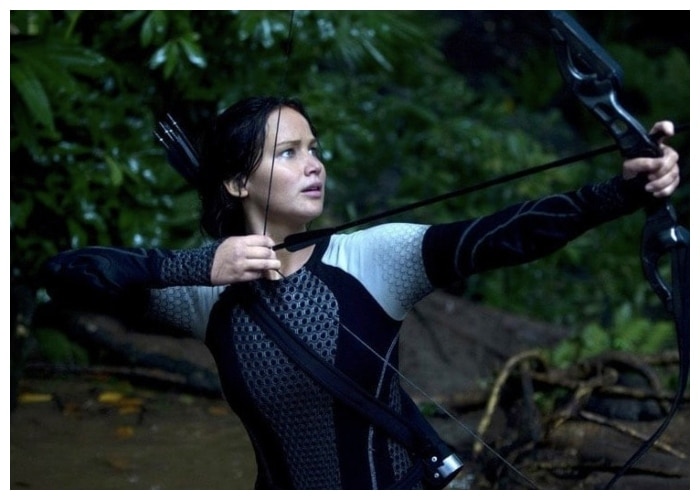 But her quiver is always full, yet we never see her fetch any additional arrows. This makes no sense at all. Was she never in a situation where she ran out of them?
Katniss attacks Coin
Katniss resolves to take matters into her own hands after learning that Coin is just as terrible as Snow and that she's responsible for the attack that killed her sister Primrose.
ADVERTISEMENT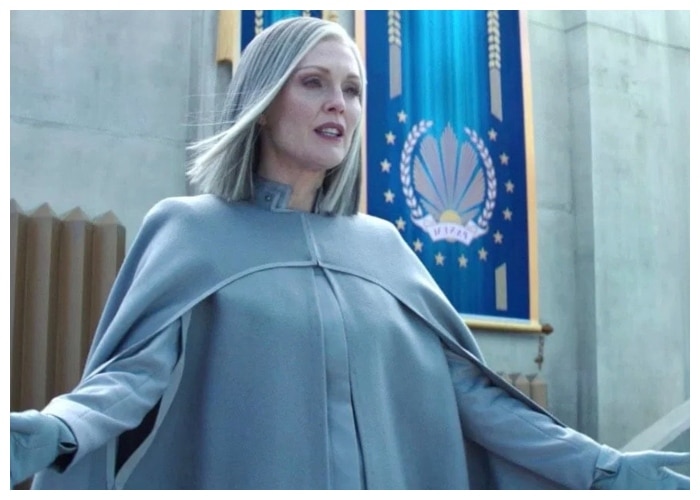 She resolves to shoot an arrow through Coin's heart in front of everyone, while Katniss is taken away. But how come nobody attacks Katniss? Did they know how Coin really is?
Katniss can't be destroyed
Looking back, it's easy to believe that despite Katniss getting into battles and escaping explosions on a regular basis, she always comes out uninjured.
ADVERTISEMENT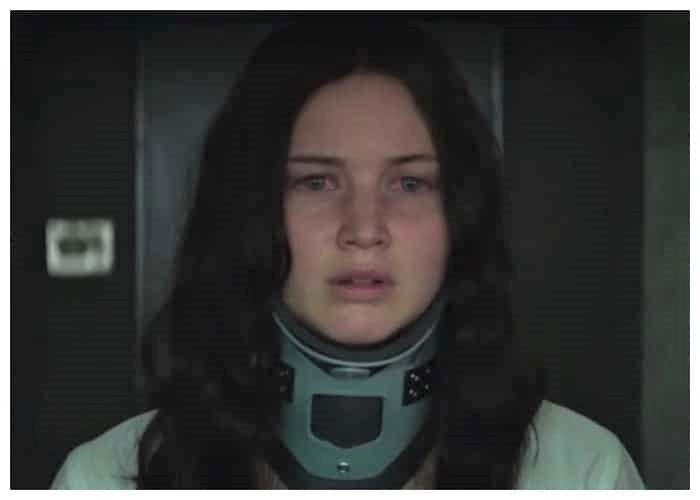 Even after Peeta, who has been brainwashed, strangles her, she shrugs it off and recovers fast. Despite the fact that most people would be out for several weeks, Katniss recovers with nothing but a scratchy voice.
Katniss thinks Peeta is more important than her
While Katniss and Peeta's friendship is one of the main plot points, it is never fully revealed why Katniss cares so much about him. She believes so strongly that the rebels should have saved Peeta instead of her that she says it repeatedly.
ADVERTISEMENT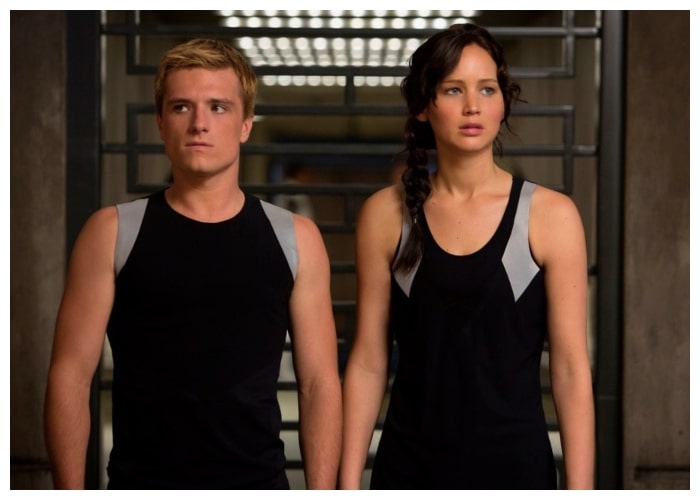 We understand that he is her buddy, but does she truly believe that his life is more important than hers?
Another cat
Fans couldn't help but notice that Everdeen's family pet, Buttercup, is a black and white cat in the first film. But in Catching Fire, he transforms into a hairier cat with orange stripes, who looks totally different.
ADVERTISEMENT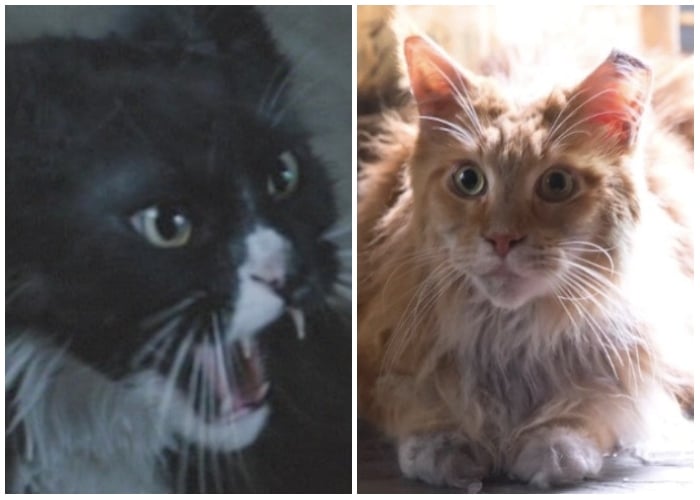 According to filmmaker Francis Lawrence, who took over the franchise after Catching Fire, the second cat looks more like the Buttercup from the novel.
Katniss wears leather clothes
The poorest district is believed to be District 12. Katniss, on the other hand, is seen in the first film sporting an actual leather jacket and a good pair of leather boots.
ADVERTISEMENT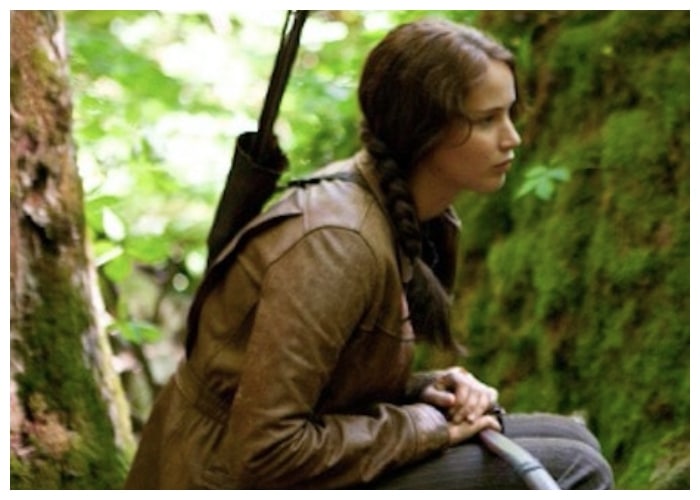 When everyone else in the district is dressed in tatters, where did she get these? Also, why didn't she consider selling them to buy some food for her family?