Weddings are simply magical. Some people dream of what their wedding day will be like, and spend years planning every perfect little detail. For the thrifty bride who wants to practice social distancing, you may want to consider doing your own wedding manicure. There are a ton of fun styles, colors, and designs that you can easily do yourself, or with the help of your bridesmaids. Wedding guests will definitely spend some time looking at your hands, as they play a very important part of the wedding ceremony itself. Everyone will be staring at your hands as your partner slides your wedding band into place, and as the two of you cut your wedding cake. Here are some great DIY styles to consider for your wedding day.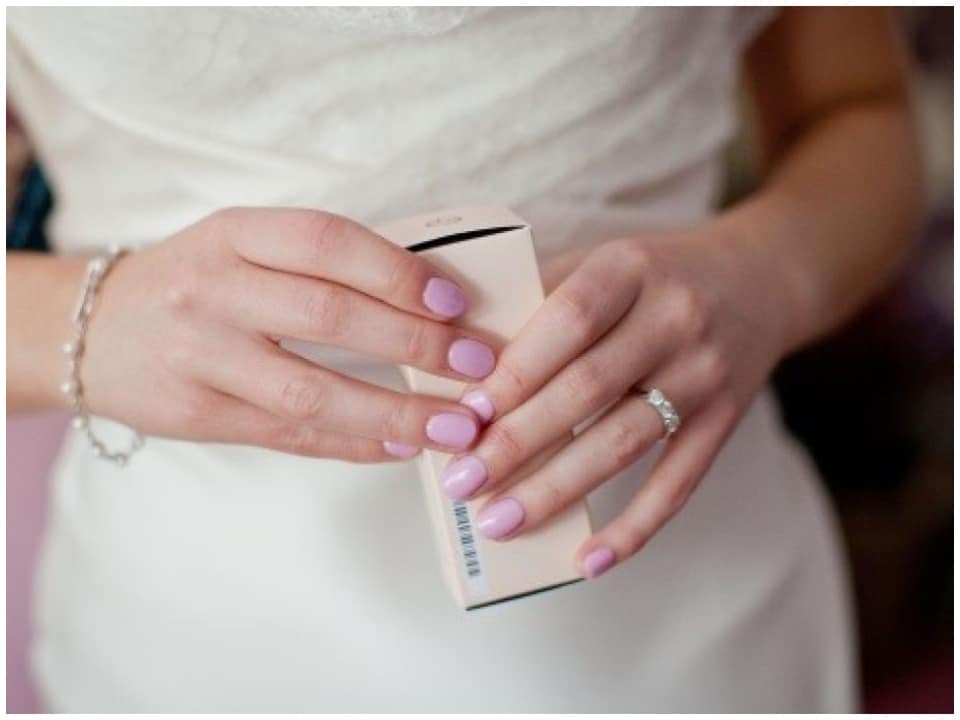 The Bejeweled Manicure
While some brides like to go for a more sedate manicure, others want that bedazzled look. The first thing you will need to do is choose a base color for your manicure. This could be something bright, or it could be a simple cream that matches your gown. From there, you will need to decide what kind of embellishments you want on your nails. Some brides opt for Swarovski crystals, while others want cute decals like bows. Try out a few different embellishments before you settle on the perfect one for yourself. Sometimes only a few small crystals are needed to give your manicure a bit of 'oomph.'
French Tips
This is one of the most classic wedding manicures. The French manicure is a timeless look, which features nude nails and white tips. To achieve this classic look at home, simply choose a nude nail polish, and paint on two layers. After that, you will need opaque white nail polish. The white nail polish should be painted along the white tip of your nail for a crisp nail look, and sealed with a clear topcoat.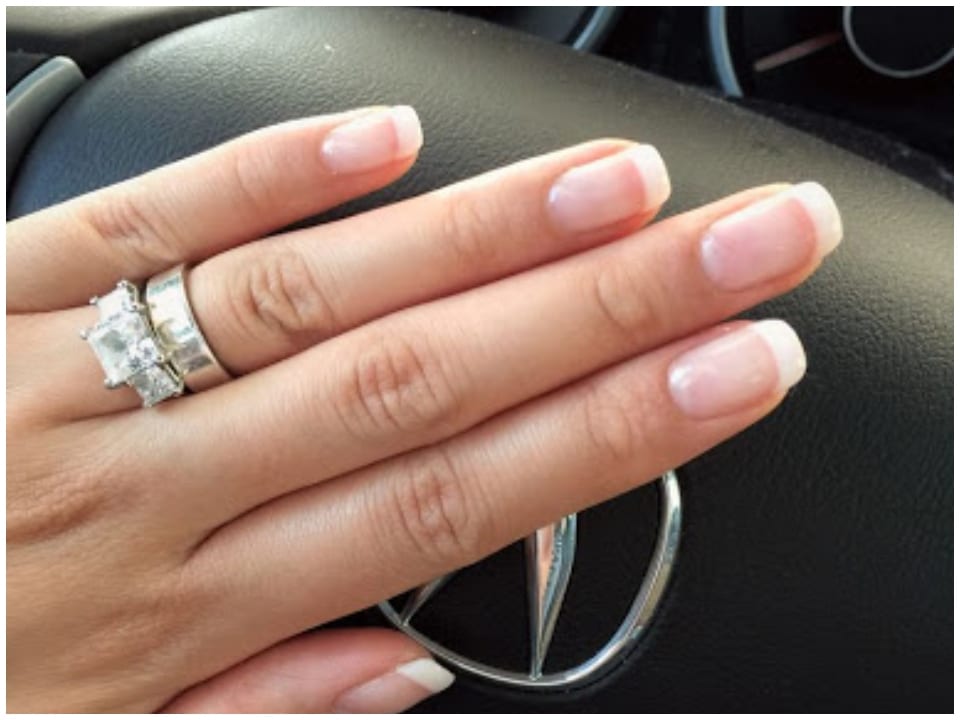 Adding Some Metallic Art
Some non-traditional manicures incorporate two or more nail polish colors. Typically, four nails will be painted the same shade, with the index or ring finger painted in a different color. As your ring finger will be getting all of the attention, adding a metallic shade or one with glitter that catches the sparkle of your ring might be the perfect thing. You should match the metallic shade of your nail polish to the metal your wedding ring is made of. If it is white gold, then a nice icy silver will make it shine, and if you have a gold wedding band, then a nail polish with gold flecks would be lovely.
On your special day, make sure that you have the perfect DIY manicure that makes your hands sparkle. The quirky bride should have quirky nails, and the classic bride should have classic ones!