The universe of aircrafts is beyond diverse and it's a remarkable work of engineering history. Flying machines that could lift people or cargo up and transport them long distances in little time changed the way humanity traveled.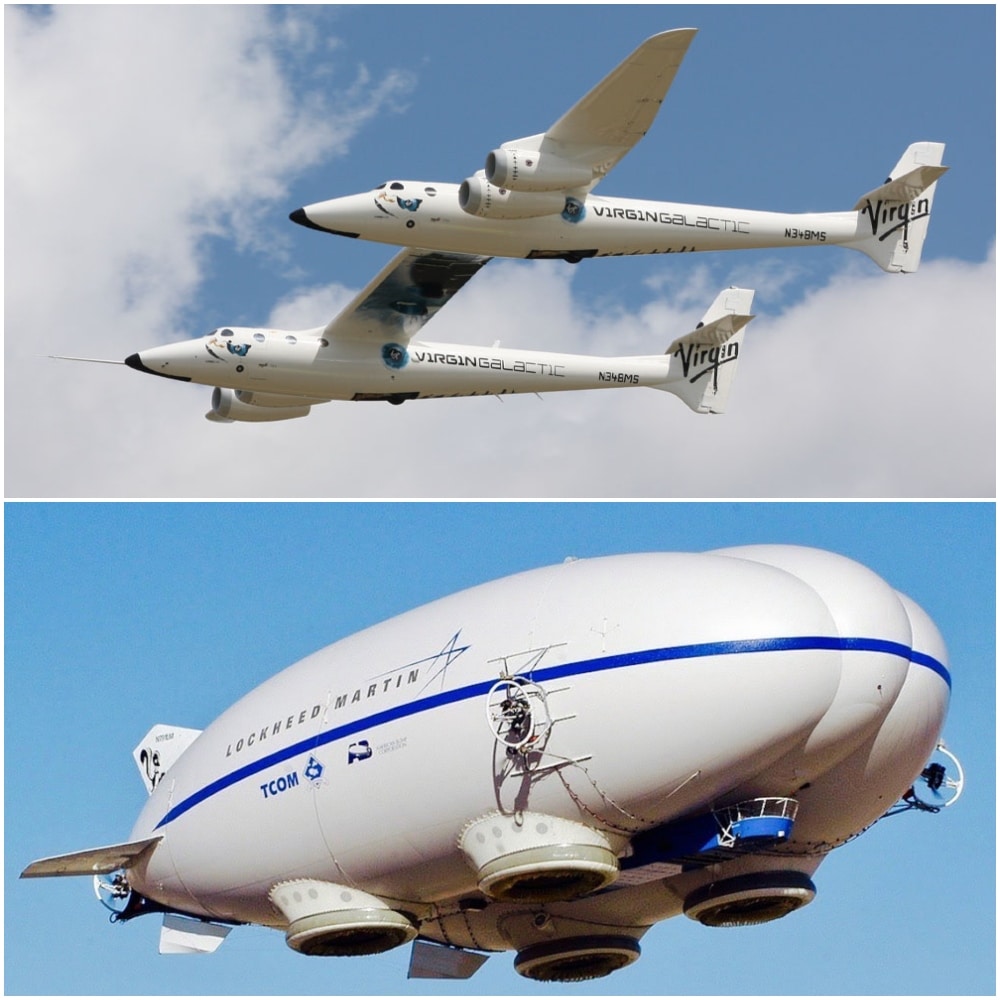 In the past couple of decades the technological progress has been groundbreaking. Whether it's their speed, flight capabilities, or design that makes them stand out, these are the ultimate result of human genius. Take a look at this sample of 30 magnificent aircrafts and get to know the creators and the history of this industry. You'll be surprised to learn how they changed the game back then and how promising the future is.
Alexander Lippisch's Aerodyne
First Flight: September 18, 1972
Built by: Dornier Flugzeugwerke, Alexander Lippisch
Status: On Museum Display
Alexander Lippisch was born in 1894 in the German Empire and wanted to dedicate his life to aviation ever since he witnessed Orville and Wilbur Wright conduct flight demonstrations. He joined Zeppelin after WWI where his interest focused on wingless aircrafts.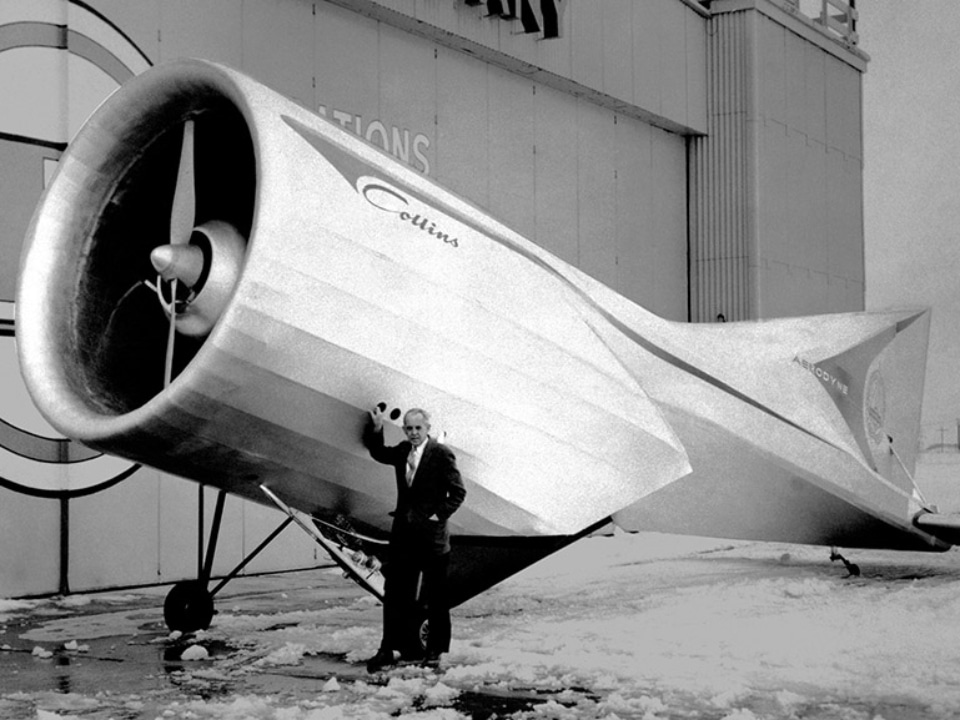 Conceived by him and built by Dornier, the Aerodyne was a VTOL unmanned aircraft, built for the Federal German Ministry of Defense. It was retired in 1972 because of a lack of government interest.
Vought V-173 "Flying Pancake"
First Flight: November 23, 1942
Built by: Charles H. Zimmerman, Vought Company
Status: Retired
Designed by Charles H. Zimmerman in the 1930s and built by the Vought Company, The Vought V-173 was nicknamed "The Flying Pancake " for its unusual shape that consisted in wing designs with flat, disk-shaped bodies that served as lifting surfaces.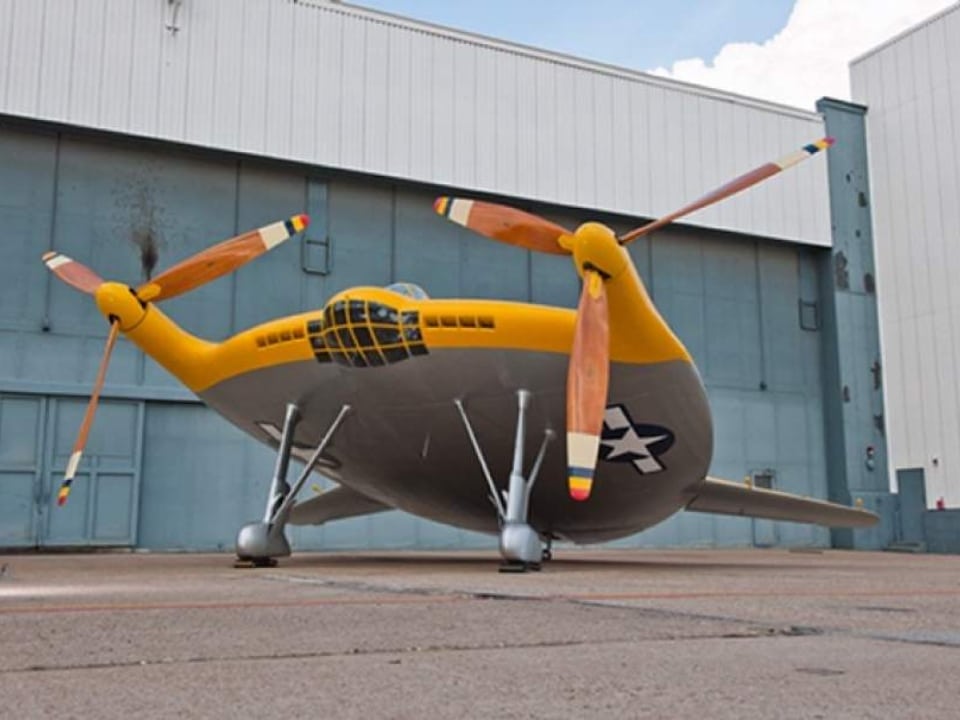 There were two piston engines buried in the plane's body, which drove propellers that were located on the wingtips. The V-173 flew its last flight in 1947, after several years of proving Zimmerman's vertical-takeoff theory correct.
The Pregnant Guppy
First Flight: September 19, 1962
Built by: Aero Spacelines
Status: Scrapped at Van Nuys
Named after the fish, the Pregnant Guppy was created by Aero Spacelines. This large and wide cargo aircraft was utilized to carry outsized cargo items, such as the component for the Apollo Program.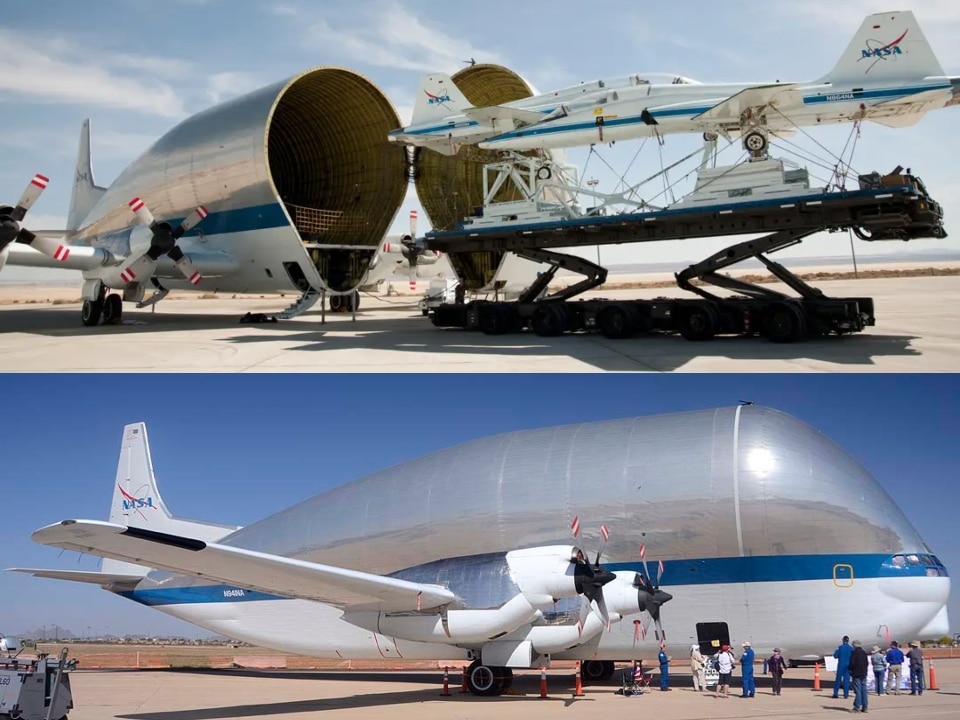 The aircraft was designed by John M. Conroy, who realized he could take a Stratocruiser and modify it to create a new aircraft. It flew from 1962 to 1979, giving way to other giant carriers, such as the Boeing Dream lifter.
Grumman X-29
First Flight: December 14, 1984
Built by: Northrop Grumman
Status: Retired
The Northrop Grumman X-29 was designed in the early 80s. It tested a brand new concept: canard control surfaces, forward-swept wing and other new aircraft technologies. It was flown by the Air Force and NASA.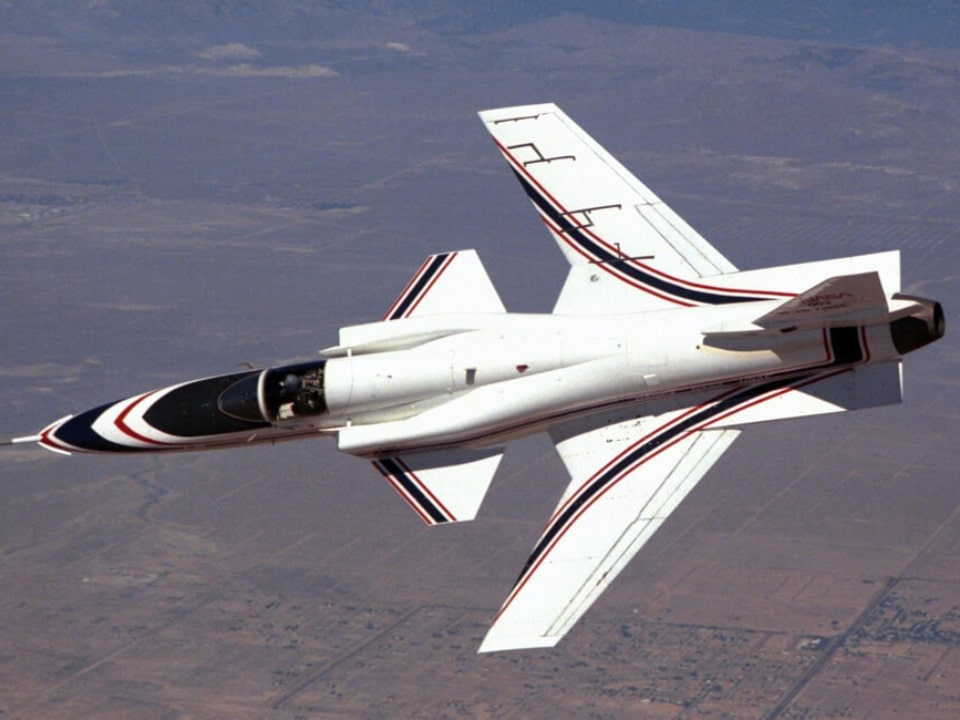 The X-29 was famous for its unique, three-surfaced design. The forward-swept swings would experience aeroelastic divergent twisting during flight, so composite materials were used to stabilize that and reduce weight. It flew from 1984 until the project was abandoned in 1991.
Lockheed Martin P-791
First Flight: January 31, 2006
Built by: Lockheed Martin, Straightline Aviation
Status: Still in Development
The Lockheed Martin P-791 is an aerodynamic hybrid and aerostatic airship that was designed in 2006 to be experimental and it's still in development to this day.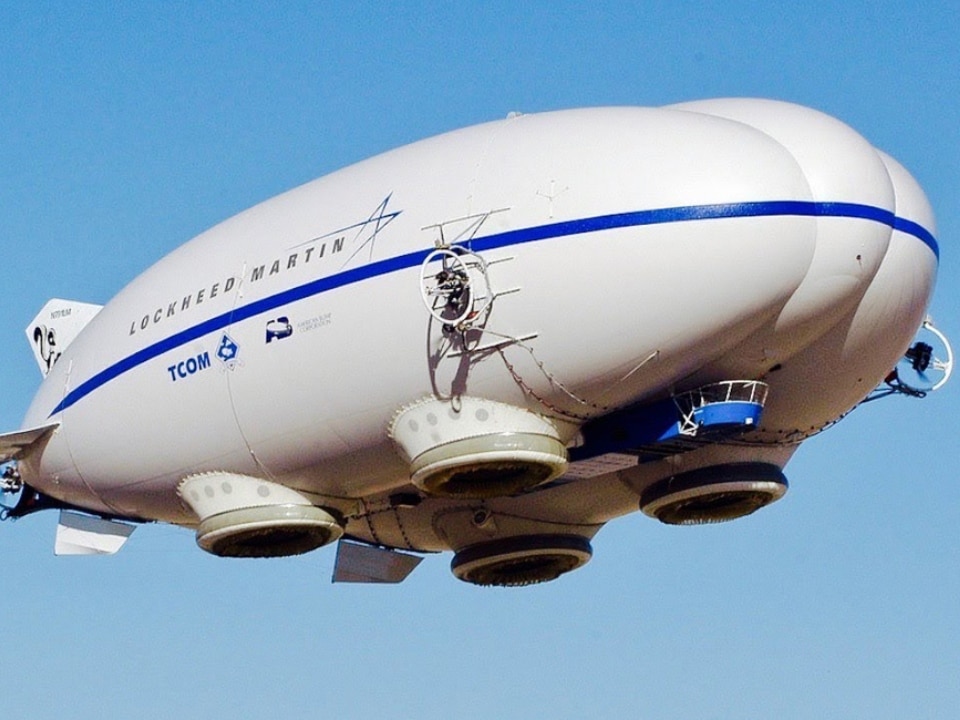 The aircraft has a unique tri-hull shape, it has disk-shaped cushions that serve as landing pads. The majority of the ship's weight is supported by aerostatic lift, and the rest by aerodynamic lift. The P-791 lost its contract with the US Army to the HAV-3, by Northrop Grumman.
XF-85 Goblin
First Flight: August 23, 1948
Built by: McDonnell Aircraft
Status: Project Canceled
The XF-85 Goblin was a prototype built during WWII by McDonnell Aircraft. The Goblin would defend bombers like the B-36 from hostile forces' interceptor aircraft, a function desperately needed by the Allied Forces during WWII.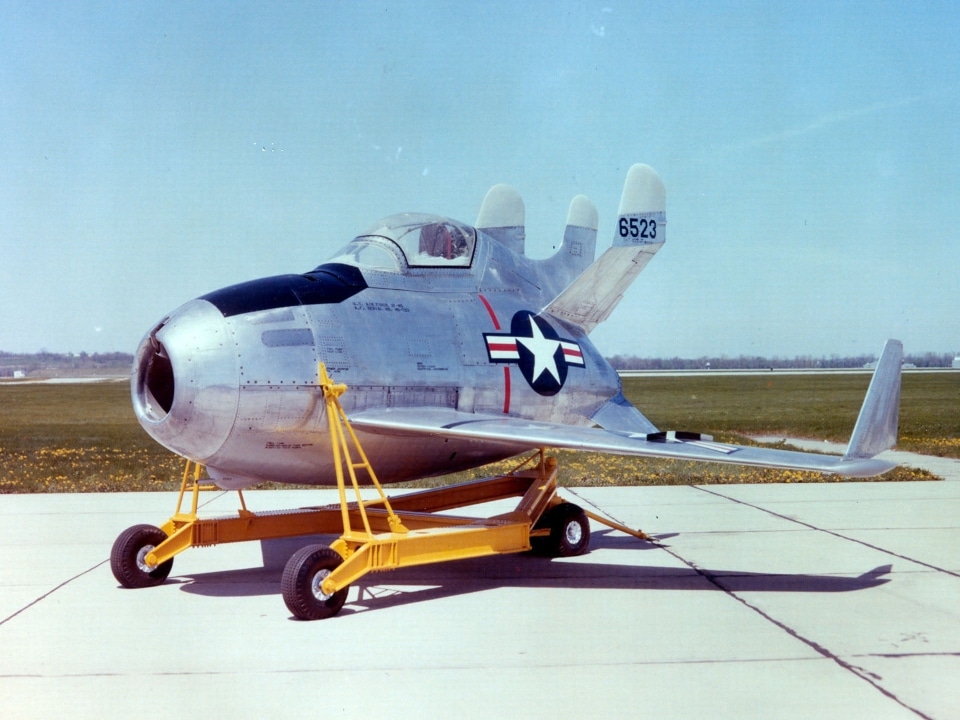 Although the project was very promising during the design phase, the US Air Force canceled the XF-85 Goblin due to its performance being inferior to the jet fighters it would be facing in combat along with some docking difficulties.
Rutan Model 202 Boomerang
First Flight: June 17, 1996 (Introduction)
Built by: Burt Rutan, Beechcraft
Status: Now a Show Plane
American aerospace engineer Burt Rutan designed the experimental light aircraft Rutan Boomerang that looks like two aircraft melded together connected by the wings. The Model 202 Boomerang was designed to protect against the failure of a single aircraft engine.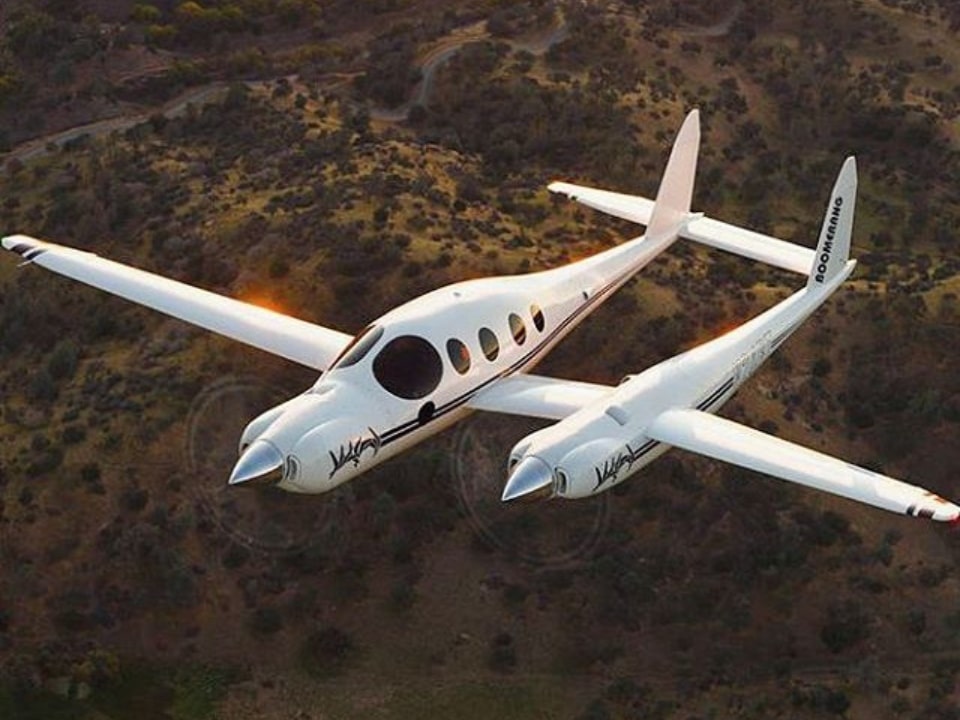 The asymmetrical aircraft would provide enough thrust to allow for a safe landing.
From the two engines, the right one produces 10HP more than the left. The 202 never managed to go on a large scale production.
Goodyear Inflatoplane
First Flight: February 13, 1956
Built by: Goodyear Tire & Rubber Company
Status: Project Cancelled
The spectacular Inflatoplane seemed improbable at first, but Goodyear's engineers met their design objectives, though the US Army never ordered any. It was an inflatable aircraft made of fabric based on the 1930s rubber glider experiments conducted by Taylor McDaniel.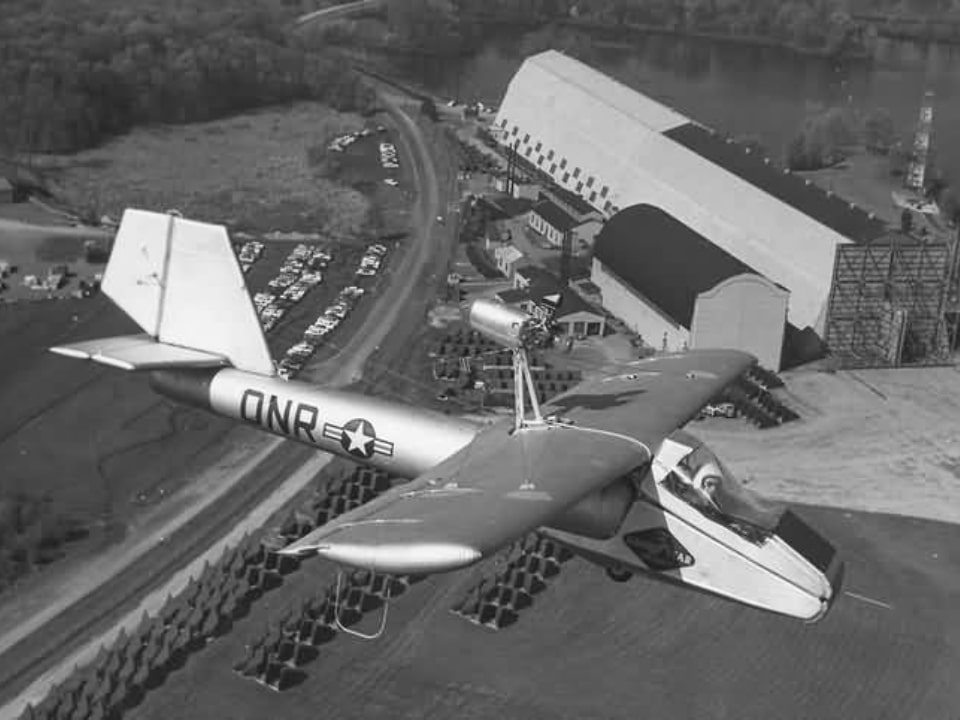 Goodyear expected that the Inflatoplane would be dropped in a hard container to soldiers behind enemy lines, inflated, and flown out as a rescue plane. Twelve were made, but the project was abandoned in 1972.
Northrop Tacit Blue Airplane
First Flight: February 5, 1982
Built by: Northrop Grumman
Status: Retired
Only one Tacit Blue was created to show that a low-observable, surveillance stealth aircraft with an LPIR (low-probability-of-intercept radar) could operate close to the forward line of battle and still have a high degree of survivability. It was part of the US Air Force's BSAX program.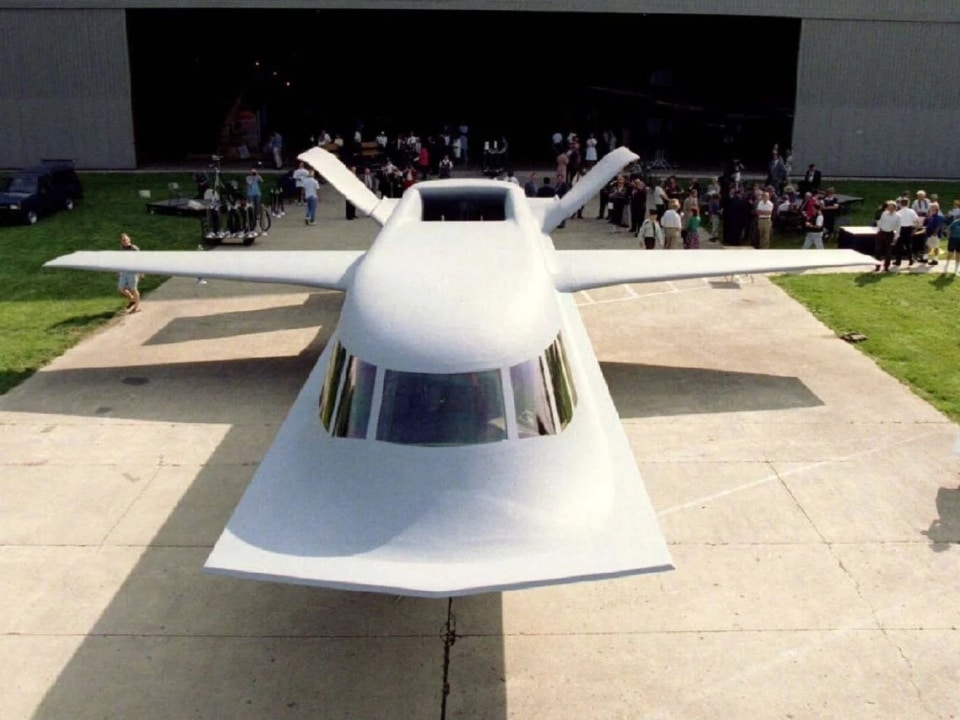 Northrop would use the Tacit Blue's stealth technology on its B2 bomber. The radar sensor technology would later evolve into the one used on the E-8 Joint STARS planes.
Kalinin K-7 Airplane
First Flight: August 11, 1933
Built by: Konstantin Kalinin
Status: Destroyed
In the 1930s, Soviet Union's Konstantin Kalinin designed the experimental heavy aircraft the Kanilin K-7. It had twin booms and large underwing pods with machine gun turrets and landing gear in them. He only ever built one.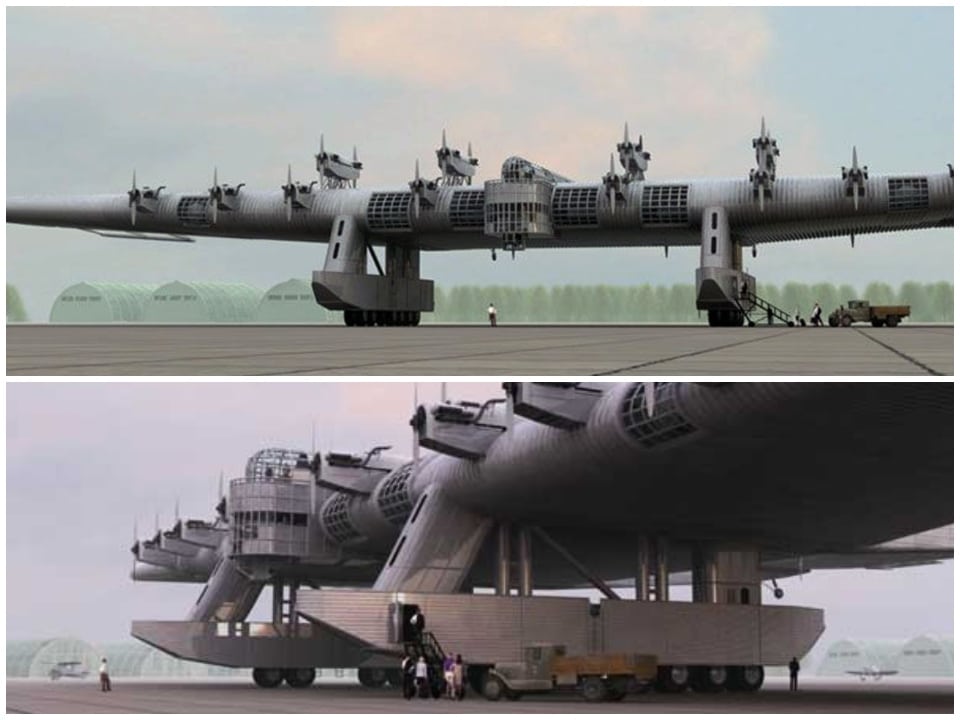 Kanilin was a former WWI pilot who presided a design bureau in Kharkiv, Ukraine. It was founded around the same time as Boeing. The K-7 flew multiple times without incident until a 1933 crash ended Kalinin's promising career.
Caproni Ca.60
First Flight: February 12, 1921
Built by: Gianni Caproni, The Caproni Company
Status: On Museum Display
Designer Gianni Caproni conceived the Caproni Ca.60 Transaereo, a prototype for a large, nine-wing boat-plane that would serve as a one-hundred-passenger transatlantic airliner. His company had made a name for itself during WWI building heavy, multi-engine bombers.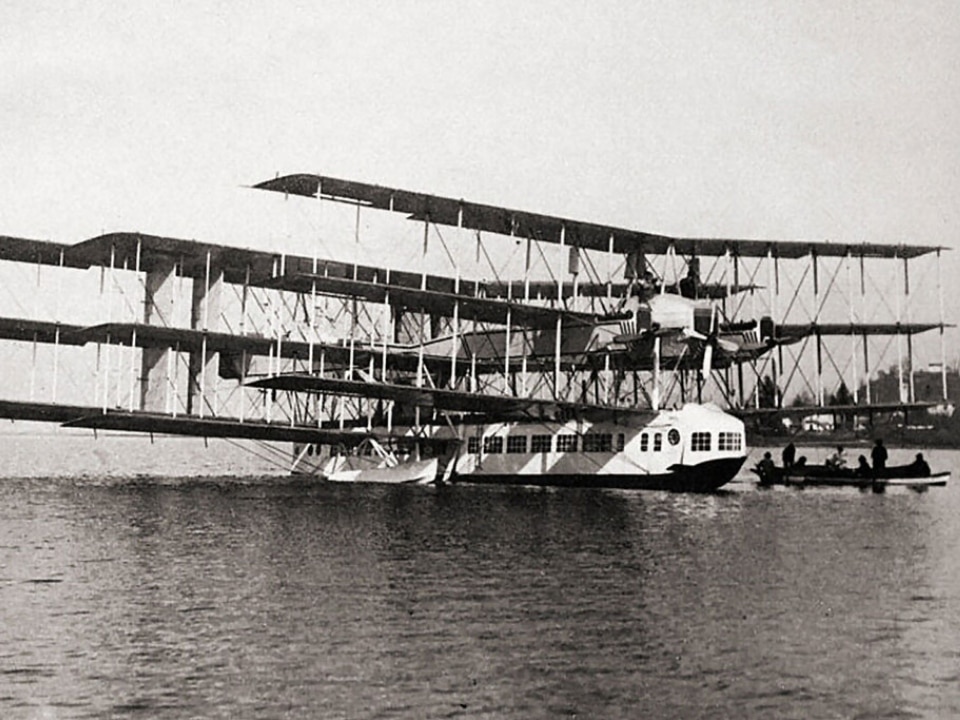 Only one the Ca.60 that had three triple-wing sets and eight engines was completed in 1921. It crashed shortly after takeoff and was destroyed. The parts that were recovered are on display at two Italian museums.
NASA AD-1
First Flight: December 21, 1979
Built by: Ames Industrial Co., NASA
Status: Retired
The NASA AD-1, designed by Burt Rutan in collaboration with NASA and built by Ames Industrial Co., was the name of both an aircraft and a flight test program that started in the late 70s.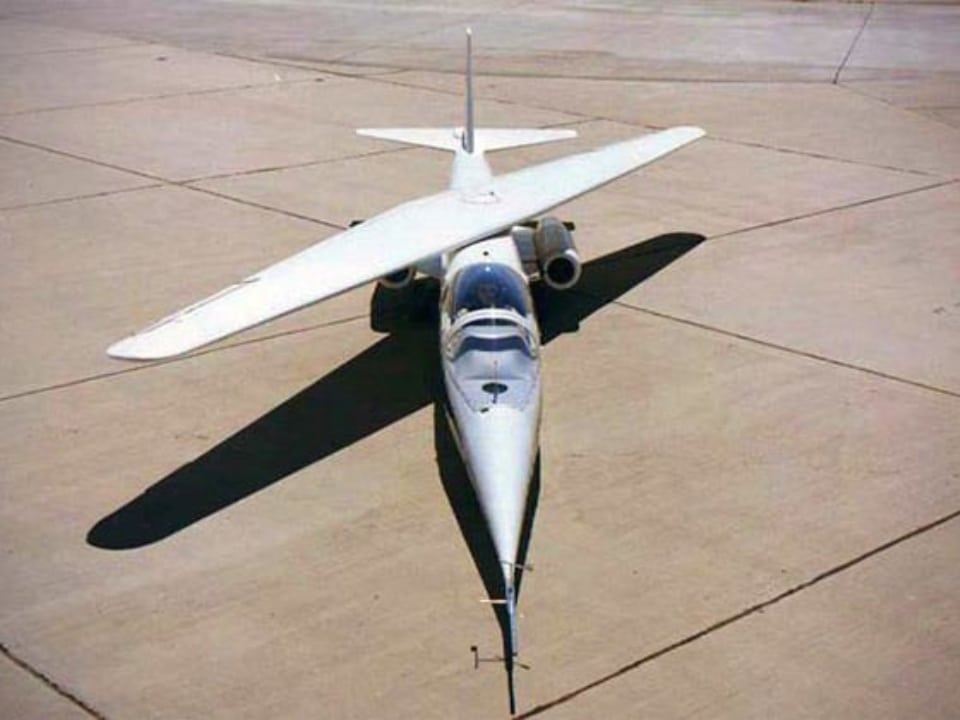 It was a jet-powered, subsonic plane and had a wing that could obliquely pivot from zero to sixty degrees during flight. During the research program, the aircraft flew 42 times and allowed NASA to gather all the information it needed.
MI24v Helicopter
First Flight: 1976 (Berkuti Version: 1992)
Built by: Mil Moscow Helicopter Plant (Московский вертолётный завод им. М.Л. Миля)
Status: In Service (Berkuti Show Plane)
The Berkuti was a helicopter aerobatic team founded in Russia in 1992. They used multiple MIL MI-24 planes, often painted in amazing designs such as a hawk and eagle. These performers are part of the Russian Air Force.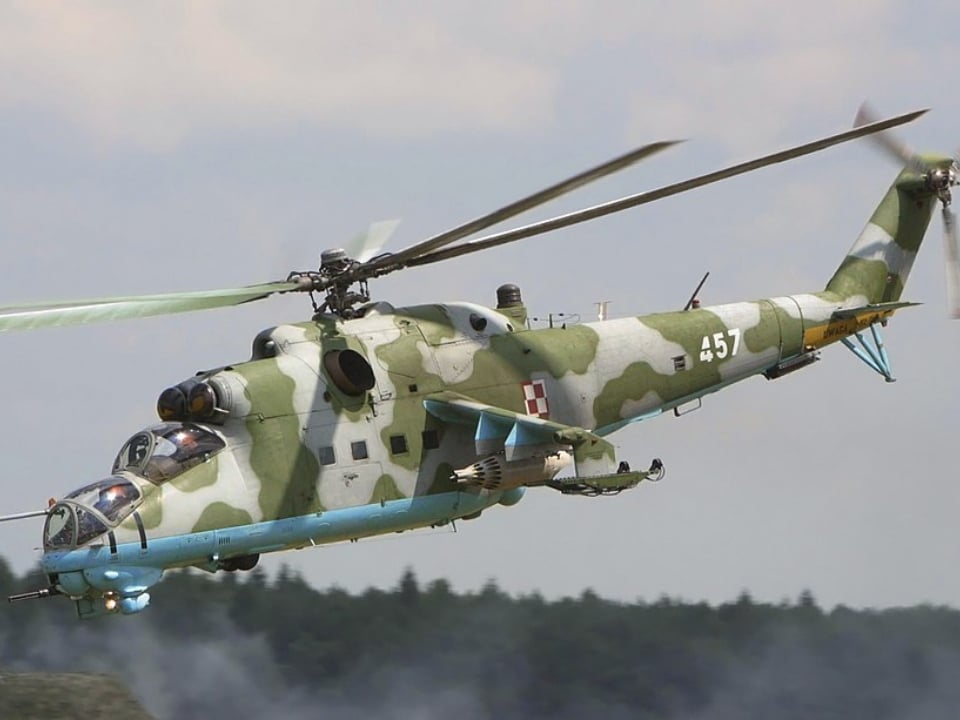 Designed by Mil, a fierce competitor to companies like Lockheed and Textron, the Mi-24V was built in the mid-seventies. Over 1,500 of these heavily-armed crafts were made, though only a few were painted with Berkuti designs.
Russian Superplane
First Flight: N/A (2024-2026 "Projected")
Built by: Ilyushin
Status: "Under Development"
Russia wanted to impress the world building a massive superplane to replace the elderly T-50. Whether that´s true or not is unclear, but design specifications from the Military-Industrial Commission of Russia were "leaked" and they revealed pretty ambitious plans.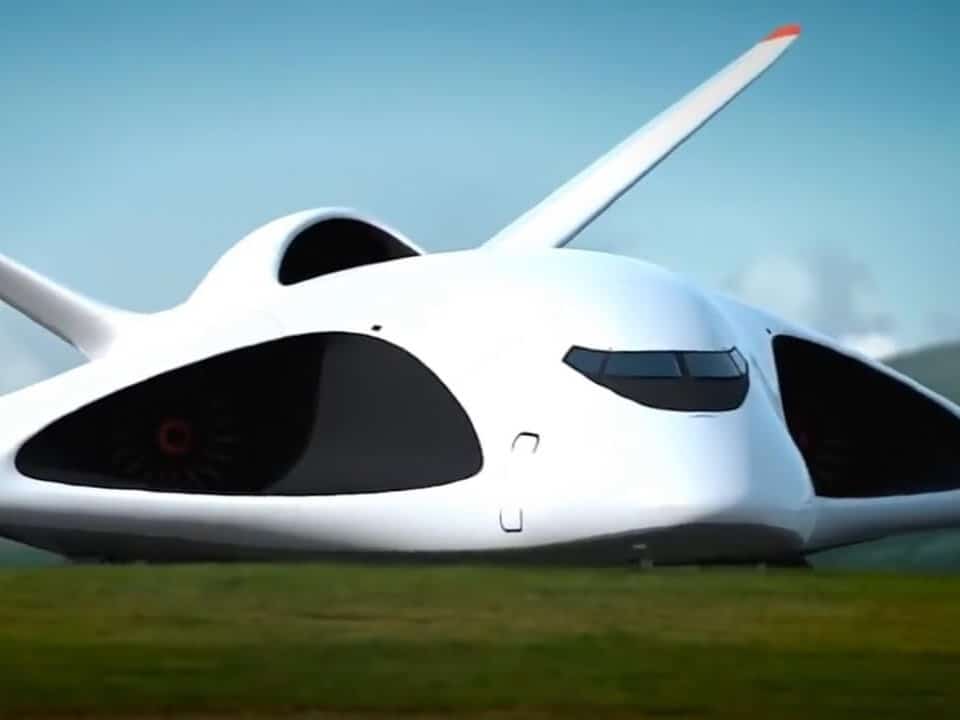 The new, 200-ton superplane, called the Ilyushin Il-106 PAK TA, will be able to carry massive payloads while achieving supersonic flight. The Kremlin says that it plans to acquire eighty PAK TAs by the year 2024.
Airbus Beluga
First Flight: September 13, 1994
Built by: Airbus
Status: In Service
The Airbus Beluga, unofficially named by the media after the Beluga Whale it distinctively resembles, is a modified version of the A300-600ST wide-body airliner. The Super Transporter has been widened ever more so that it could carry outsize cargo and aircraft parts.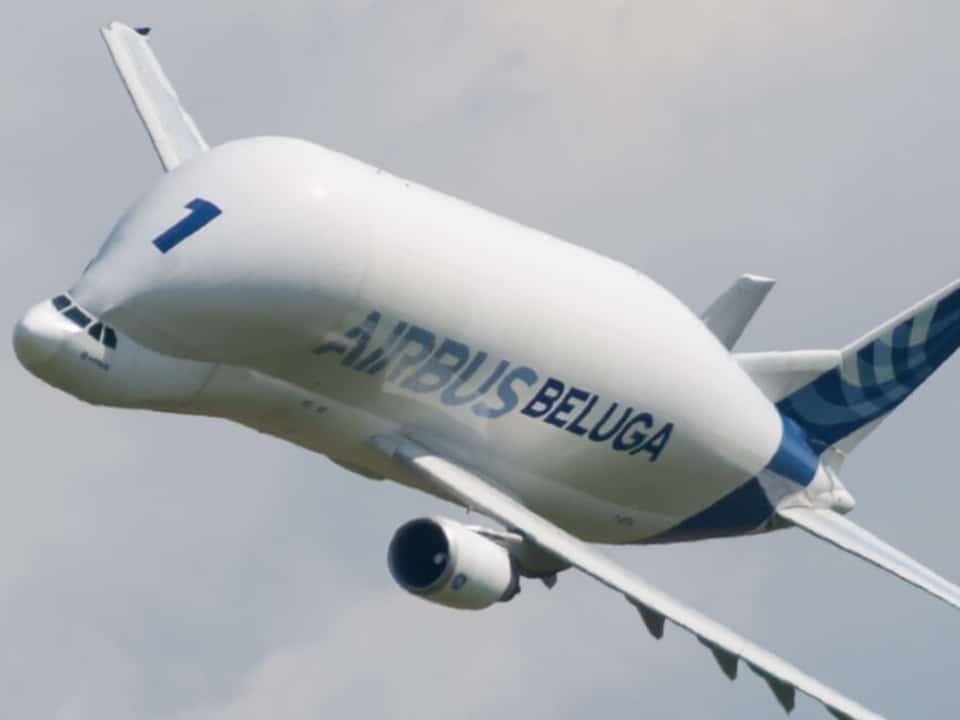 Five new Beluga XLs were built to replace five A300-600ST in 2020. Its cargo hold is 53,000 cubic feet, which is nearly 55x the capacity of the average United Airlines passenger plane.
Mil V-12
First Flight: June 27, 1967 (Unsuccessful), July 10, 1968 (Successful)
Built by: Mil Design Bureau
Status: Project Cancelled; Parts on Museum Display
The Mil V-12 is the largest helicopter in existence built by Russia's Mil Design Bureau during the 1960s in the former Soviet Union. Two prototypes were tested before the project was ultimately canceled.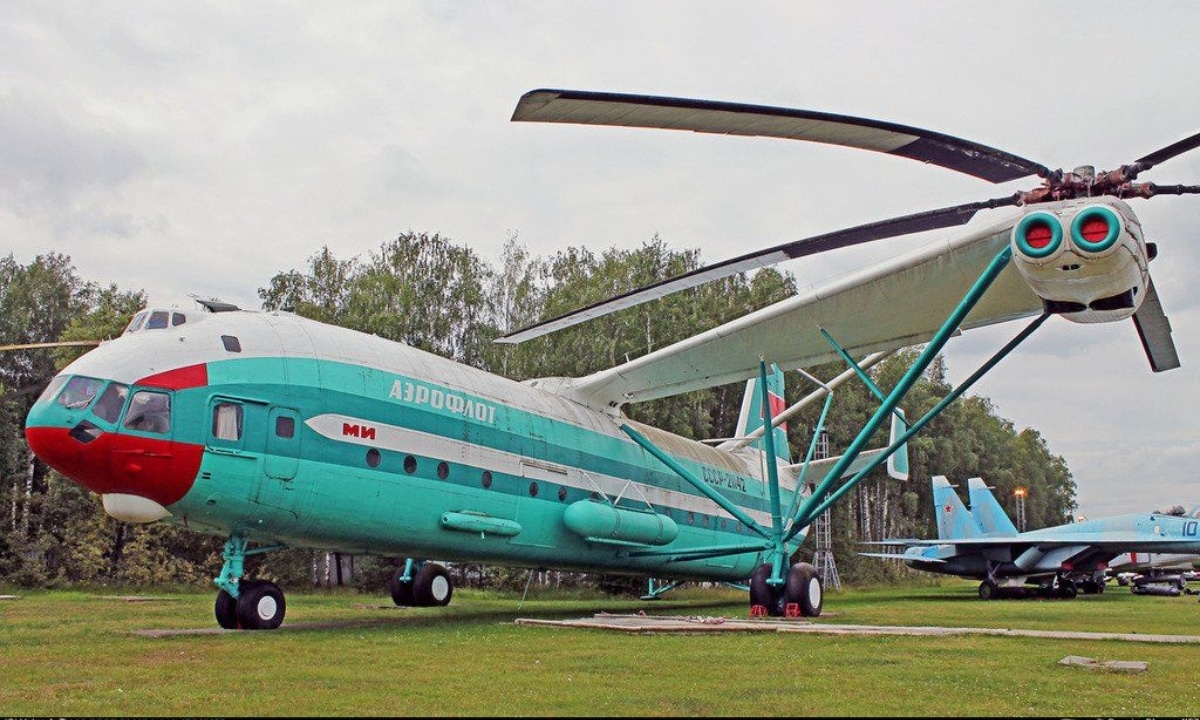 The Mil V-12 had its first unsuccessful flight in 1967. But they finally managed to make it fly for the first time in July 1968 and it lifted up to 55,000 pounds. The development stopped in 1974, likely for expense-related reasons.
Swiss Concept Plane
First Flight: N/A
Built by: Clip-Air Project (Federal Polytechnic Institute in Lausanne)
Status: Under Development
This wild-looking concept developed by Claude Leonardi, manager of the Federal Polytechnic Institute's Clip-Air Project, could change the future of air transportation forever. The aircraft's concept would transport interchangeable capsules.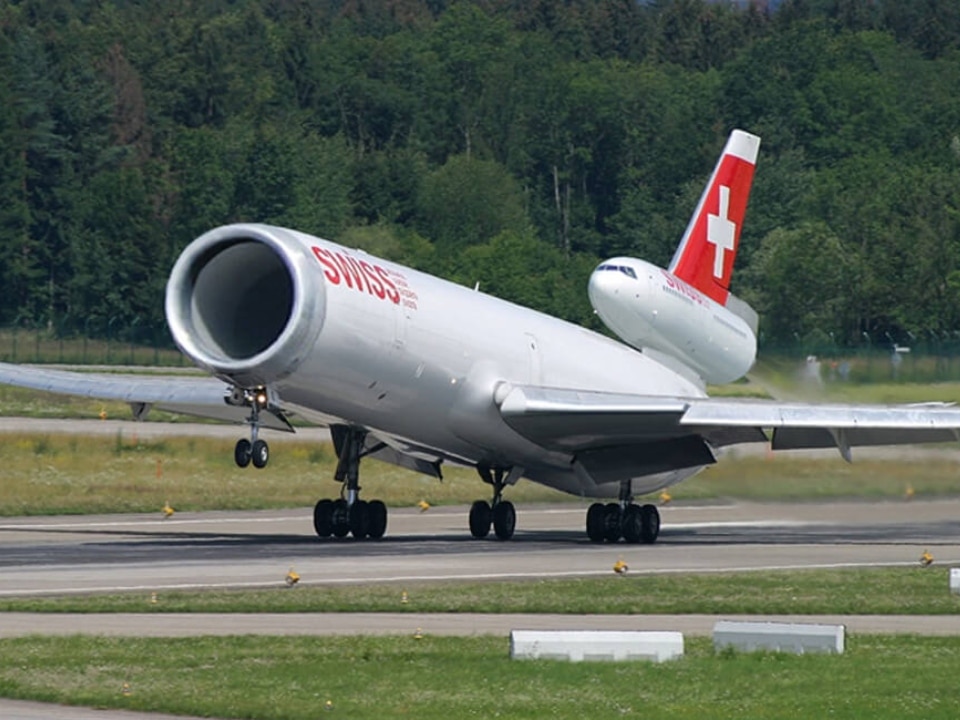 These pods would travel as trains, planes and buses without the passenger ever leaving their seats. This could be suitable for not only transporting people, but cargo, revolutionizing the way courier companies like FedEx or Amazon do business. Packages would be less prone to damages.
Nemeth Parasol
First Flight: 1934
Built by: Steven Nemeth
Status: Whereabouts Unknown
The Nemeth Parasol was described to be looking like a "flying umbrella" or a "saucer plane" by the media. Its shape could make people believe aliens were landing. It was created by Steven Nemeth from Dayton, Ohio and tested its first flight in 1934.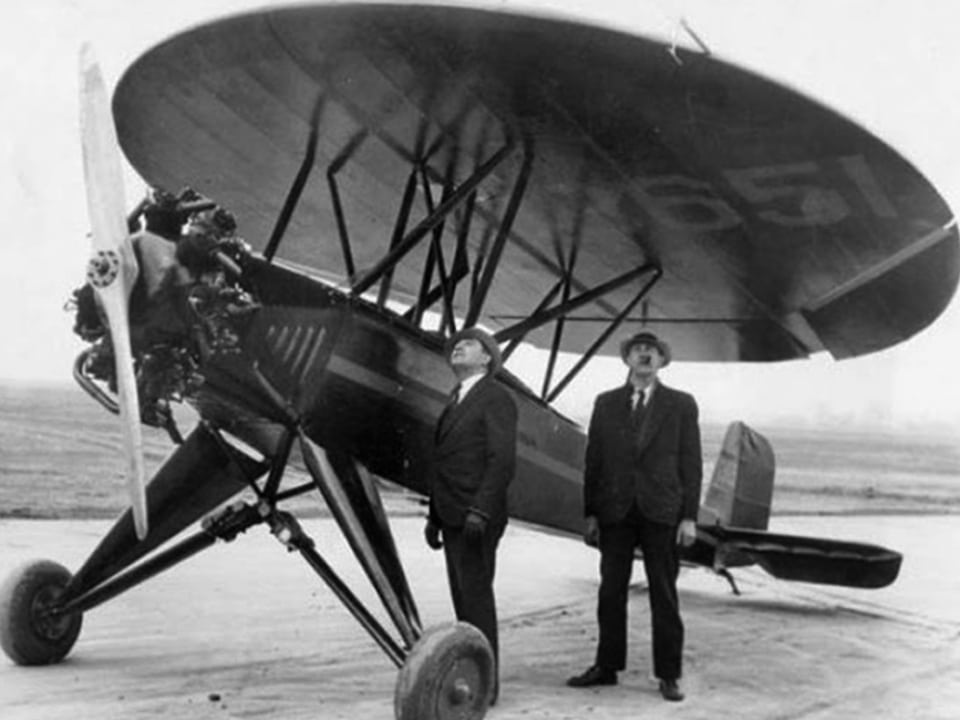 The Nemeth was a prototype of a tail-dragging plane with an unique twist: it had a circular wing on top that was configured like a parasol. It was never commercially produced.
Scaled Composites Model 281 Proteus
First Flight: July 26, 1998
Built by: NASA, Burt Rutan, Northrop Grumman (Owner)
Status: In-Service
Burt Rutan designed the Scaled Composites Model 281 Proteus built in 1998, currently owned by Northrop Grumman. The aircraft has a tandem wing and is long endurance and high altitude. It can orbit a single point at above 60,000 feet for over eighteen hours.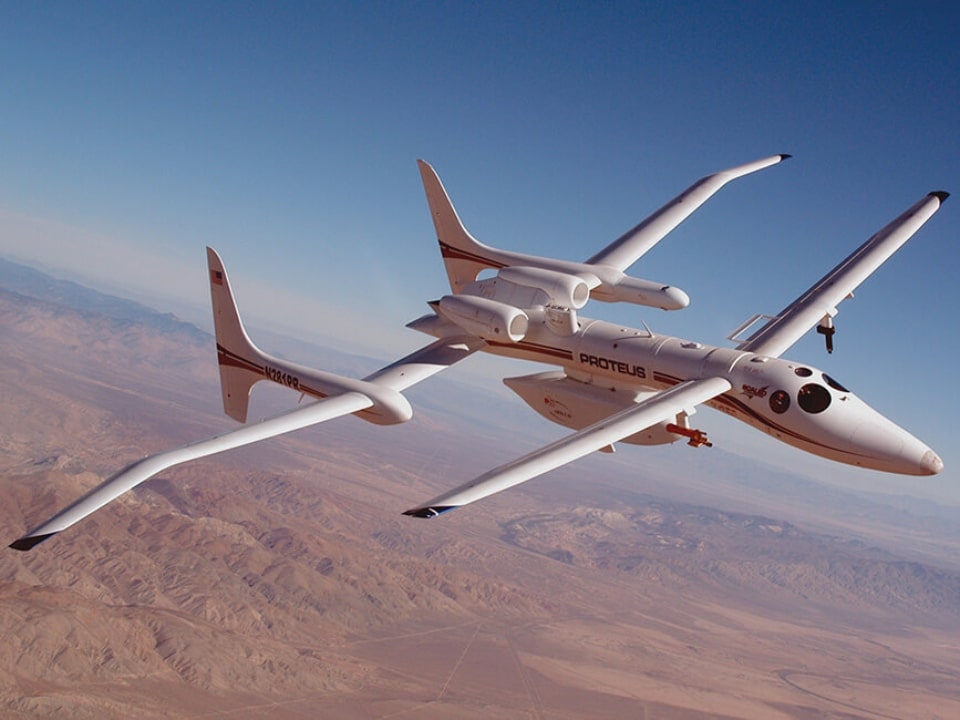 The Proteus is designed as a multi-mission vehicle and can carry various payloads on its ventral pylon. Although there is only one of its kind, it is still in service.
Blohm & Voss BV 141
First Flight: February 25, 1938
Built by: Blohm & Voss for Reichsluftfahrtministerium
Status: Destroyed by Allied Forces
The BV Voss 141 was a WWII reconnaissance aircraft flown by German forces during WWII. Created by Dr. Richard Vogt, it performed well, though only twelve were made because the engine used was unavailable for production.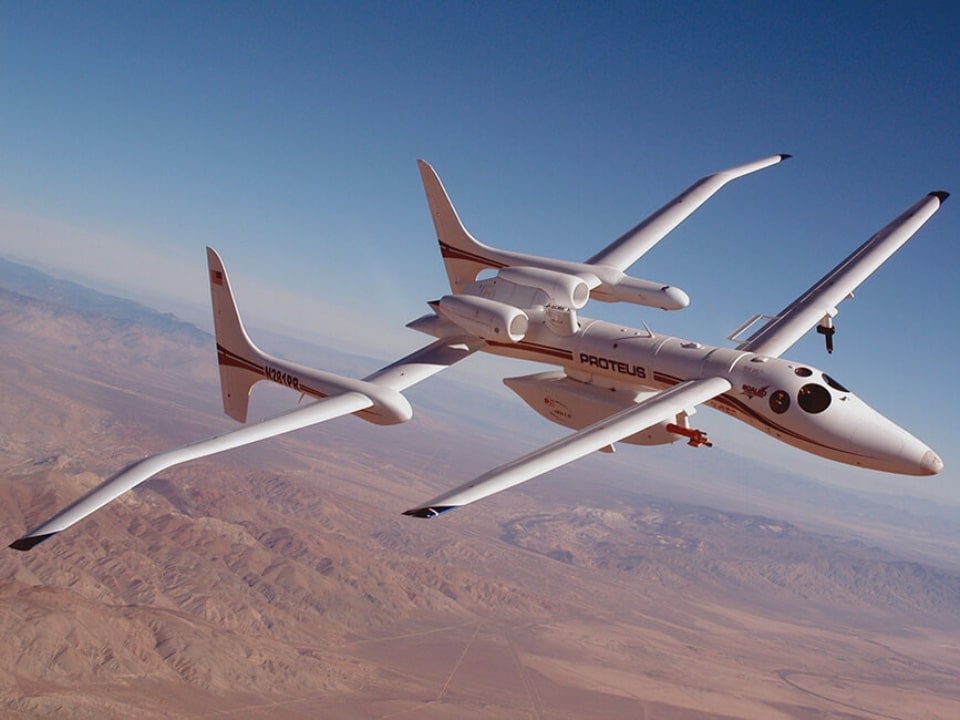 The main feature that adds the BV 141 to this list is the unusual asymmetrical structure. All twelve were destroyed by the Allied forces.
de Lackner HZ-1 Aerocycle
First Flight: November 22, 1954
Built by: de Lackner Helicopters
Status: On Museum Display
Created by de Lackner Helicopters in the mid-fifties, twelve HZ-1 Aerocycles were built. These were one-man personal helicopters intended for use by the US Army and were approved for flight even by untrained infantrymen who had had just twenty minutes of instruction.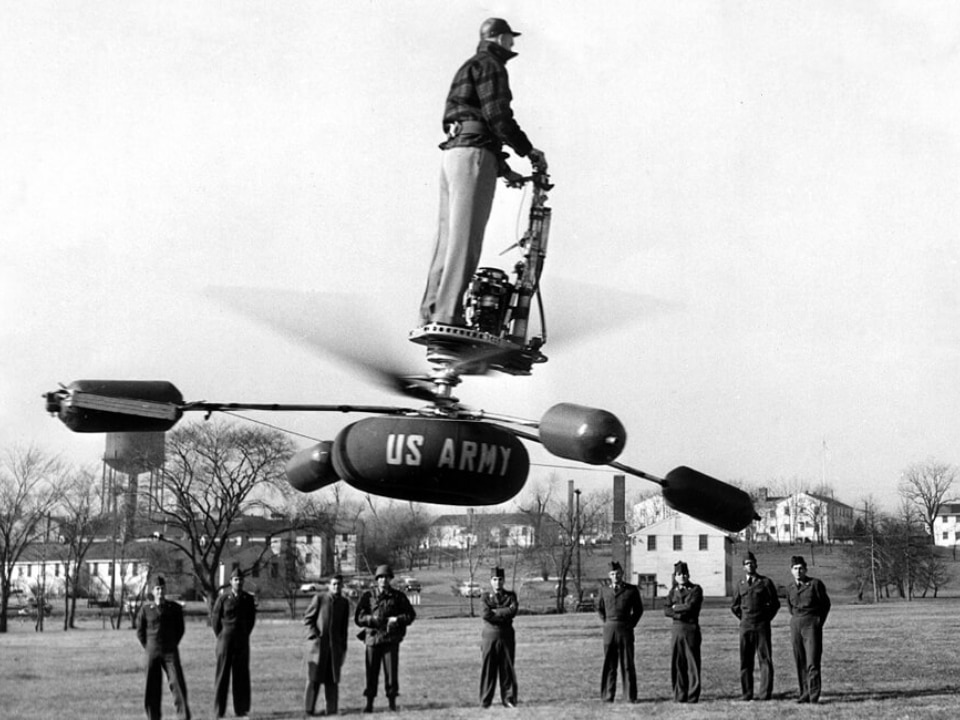 But this proved to be false and after a couple of crashes, the US Army rejected the project.
Convair F2Y Sea Dart
First Flight: January 14, 1953
Built by: Convair
Status: Dismantled, One Destroyed in Crash
The Convair F27 Sea Dart was a seaplane fighter craft prototype designed in the 1950s. It was supposed to help overcome issues that supersonic planes had during takeoff and landing processes.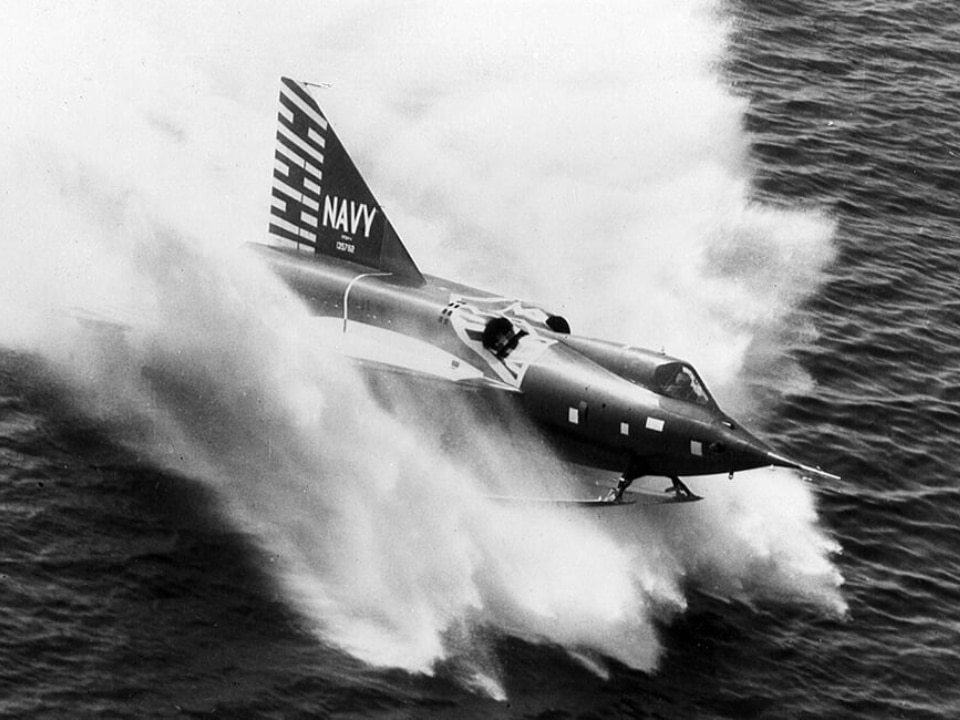 It was never commercially produced due to unsatisfactory results during the testing phase. The project was finally cancelled after the pilot Charles Richbourg unfortunately crashed and died during testing.
Sikorsky X-Wing
First Flight: October 12, 1976 (RSRA)
Built by: Sikorsky Aircraft, Lockheed Martin
Status: Program Cancelled
Sikorsky Aircraft developed the S-72 X-Wing, which was an experimental hybrid fixed-wing/helicopter. It had a crew emergency extraction system, which was something quite unique for the 1970s.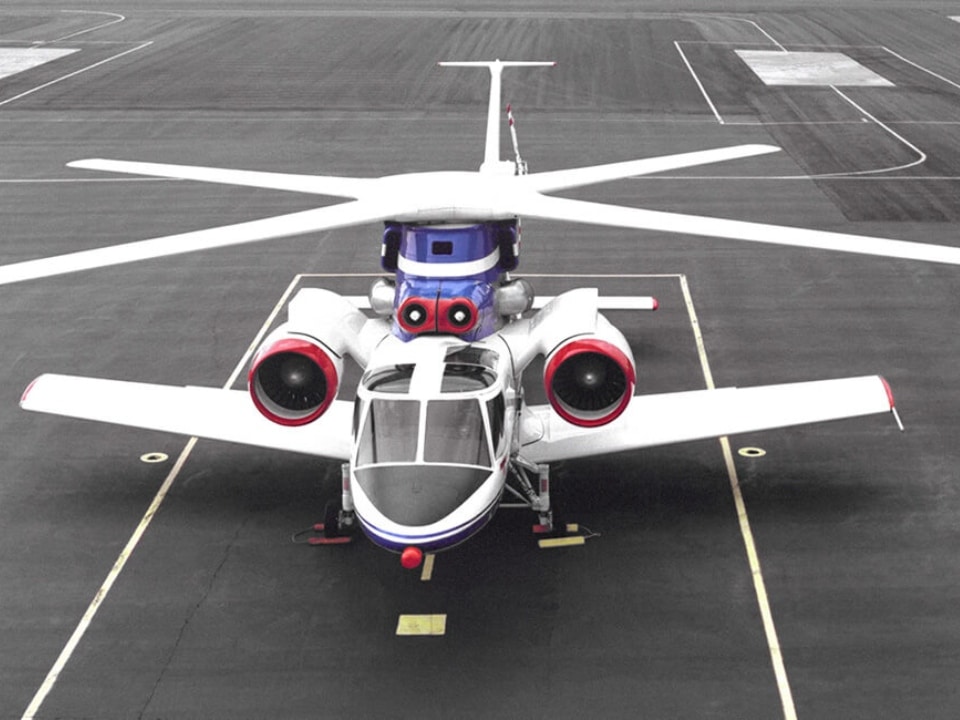 The X-Wing was a circulation control rotor. The craft's rotors would stop, mid-flight, acting as X-shaped wings and providing additional lift. The X-Wing never flew, the program was ultimately canceled in 1988.
Concorde
First Flight: March 2nd, 1969
Built by: Airbus, British Aircraft Corporation
Status: Retired
Concorde was a turbojet-powered supersonic passenger airliner that first flew in 1969. They were available to the public exclusively through the Air France and British Airways airline companies from 1976 to 2003 when the planes were retired.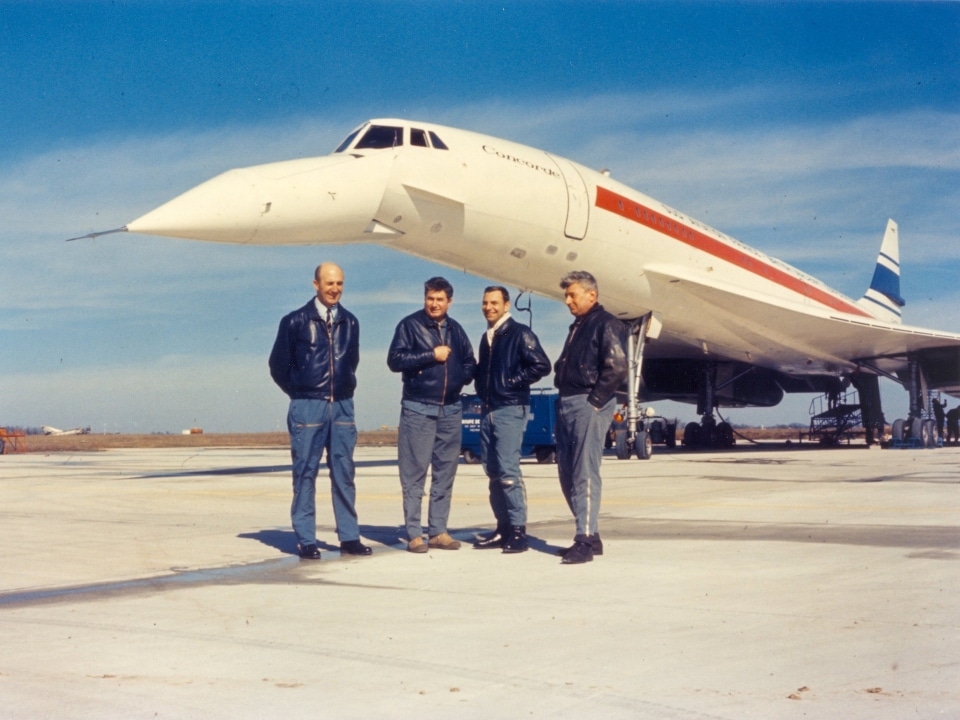 These magnificent aircrafts were capable of flying twice the speed of sound and were seen as the height of luxury at the time.
Harrier Jump Jet
First Flight: August 31, 1966
Built by: Hawker Siddeley
Status: Retired
This jet aeroplane was designed with a vertical/short takeoff and landing capabilities. It was designed to take off from all sorts of locations including emergency bases, small forest clearings and aircraft carriers.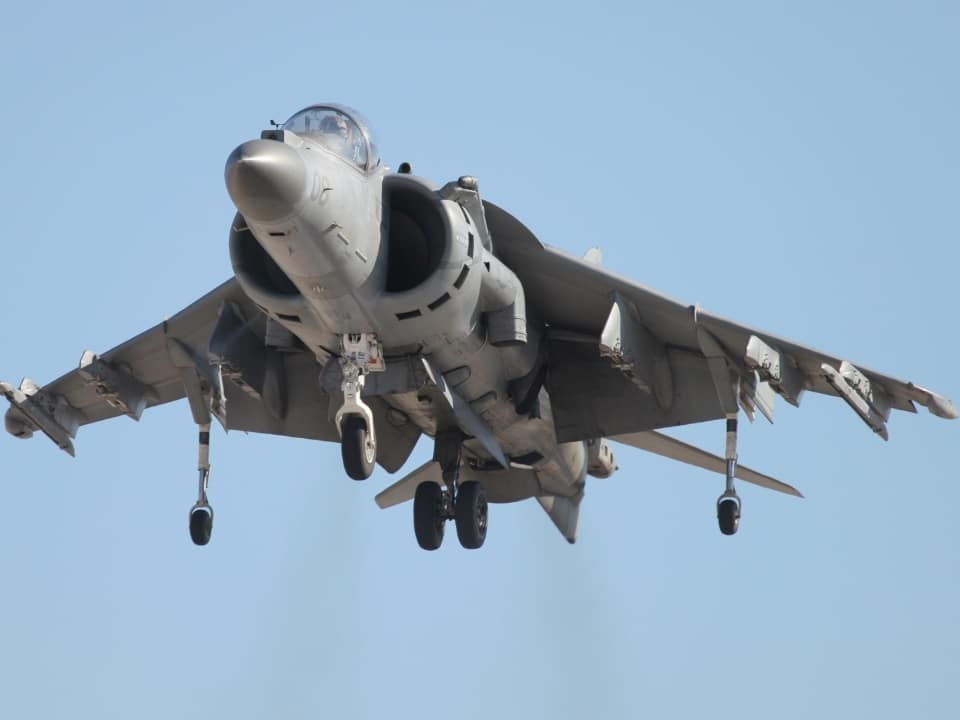 The Harrier would be utilized by both the British and US Navy who produced from 1967 right up to 2003 due to it being a successful design.
Solar Impulse
First Flight: December 3rd, 2009
Built by: Solar Impulse
Status: in development
This long-range solar-powered aircraft was designed by the Swiss and flew for the very first time back in 2009. It was privately financed and cost approximately $170 million.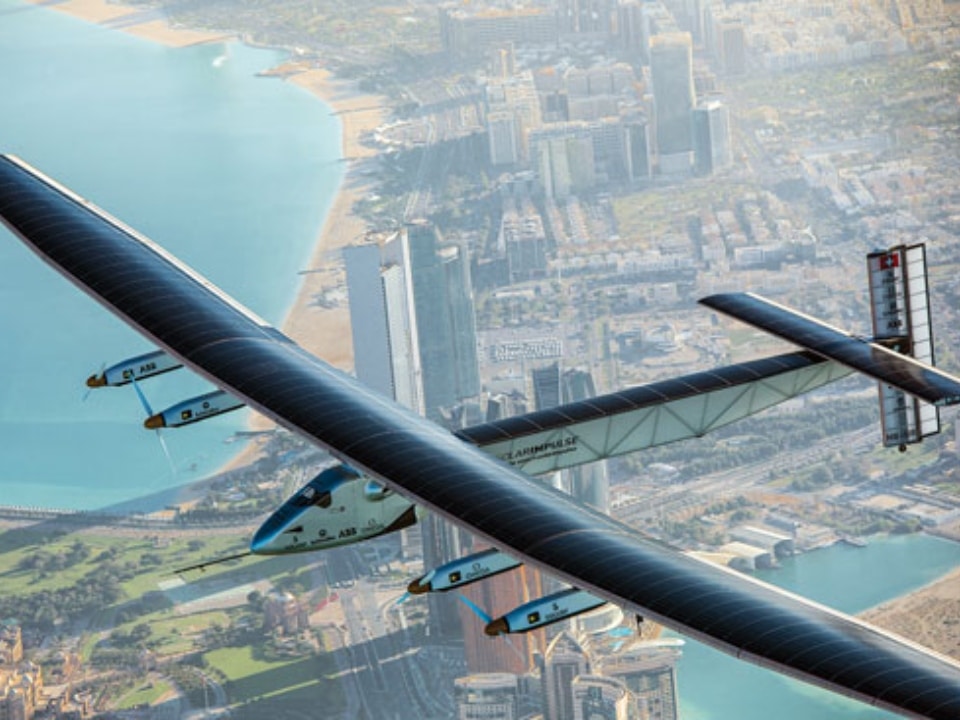 Solar Impulse is a single-seater monoplane that is able to take off under its very own power. The original design was built to remain in flight for as long as 36 hours.
Airbus Zero-Emission concepts
First Flight: N/A
Built by: Airbus
Status: in development
This aircraft is one of the several concept designs engineered by the Airbus company with hopes of it becoming a reality by 2035.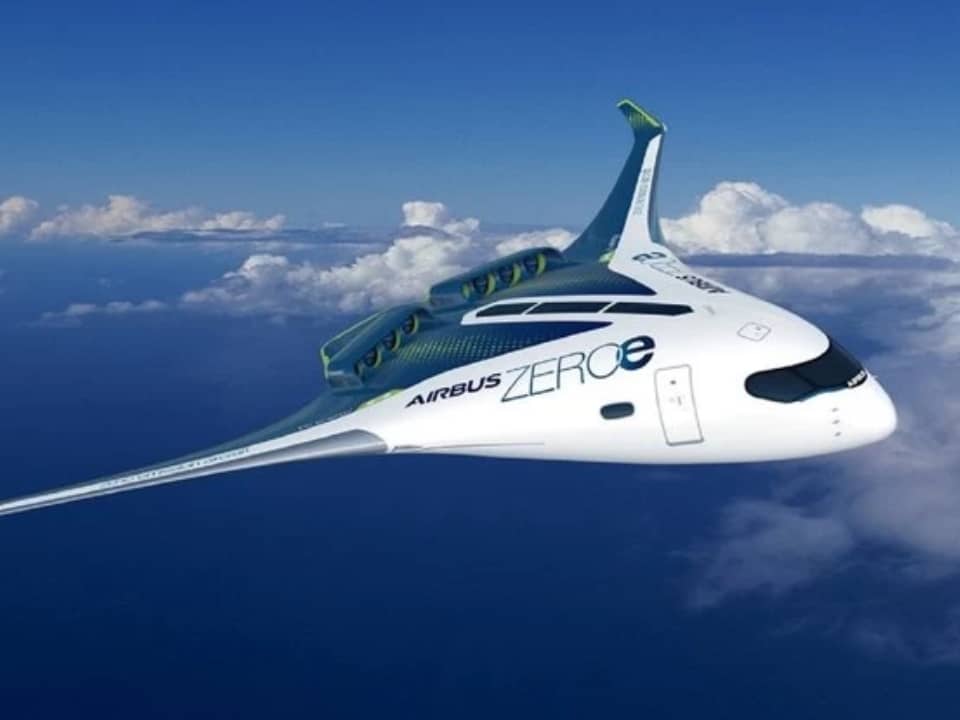 They strive to build the world's first zero-emission commercial aircraft by concocting a special formula for fuel based on hydrogen that would fully eliminate emissions. This environmentally conscious device would revolutionize commercial flight as we know it.
The Flying-V
First Flight: N/A
Built by: KLM Royal Dutch Airlines
Status: in development
This is another innovative design that could change the way we see air traveling. It's still in development and it's currently funded by the KLM Royal Dutch Airlines.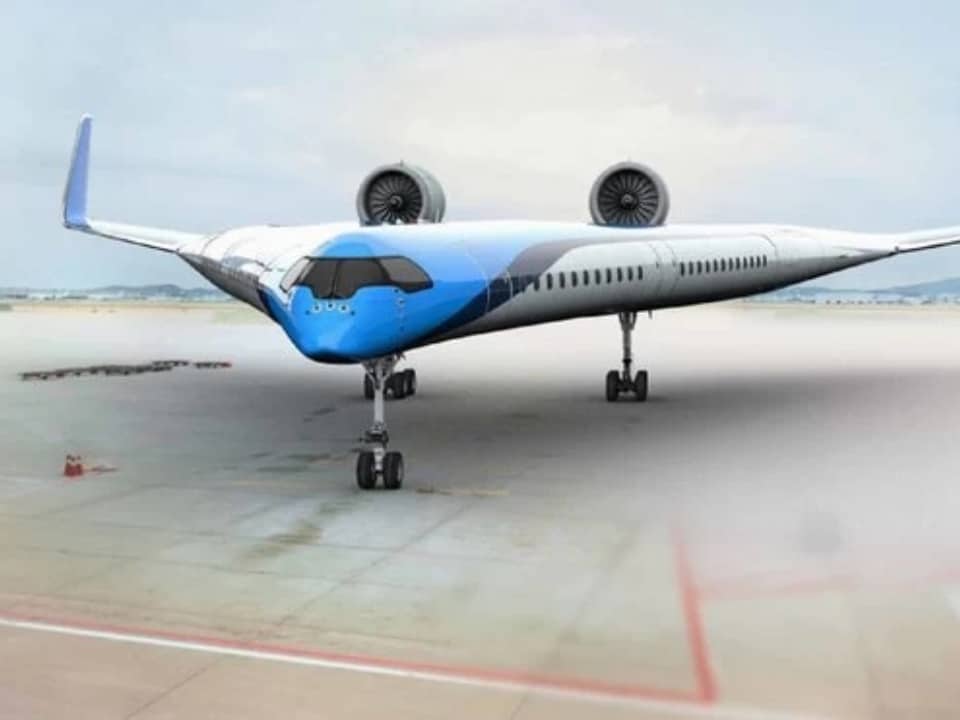 The design is looking to use fuel more efficiently, 20 percent less than the Airbus A350-900 while carrying the same amount of passengers. This would make a cleaner form of travel.
The Scaled Composites White Knight
First Flight: August 1, 2002
Built by: Scaled Composites
Status: Retired
The Scaled Composites Model 318 White Knight, also known as White Knight One, is a jet-powered carrier aircraft that was used to launch the experimental spaceplane named SpaceShipOne in 2004. Both were designed by engineer Burt Rutan of Scaled Composites company.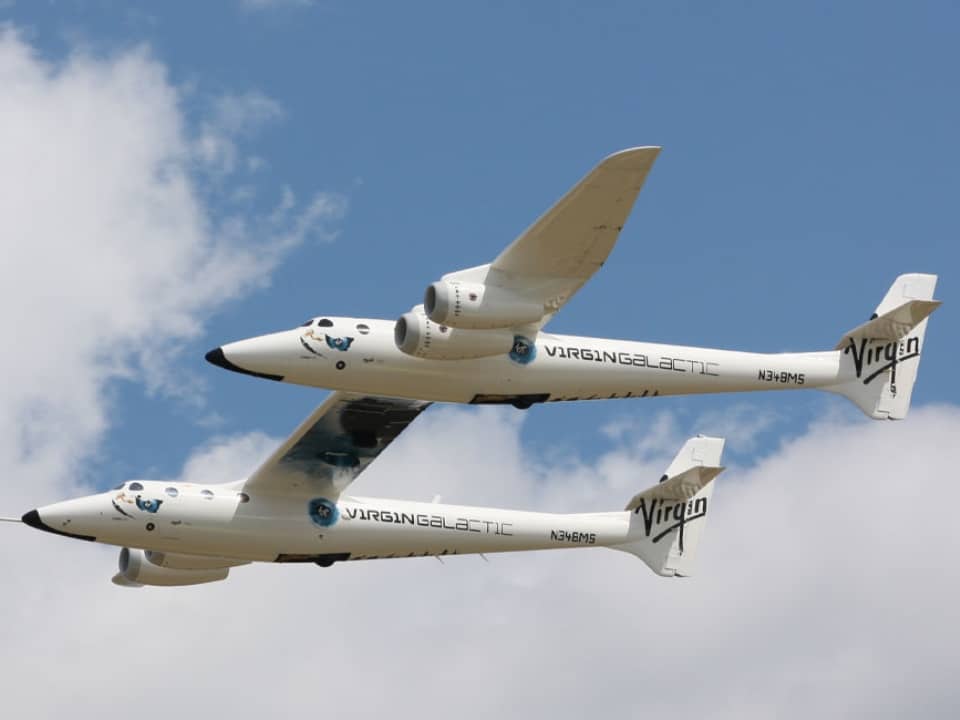 SpaceShipOne was the first private plane to fly a sub-orbital spaceflight. The White Knight would be the mothership, while SS1 was the parasite aircraft. In 2014, White Knight One was retired for good.
Boom Supersonic
First Flight: N/A
Built by: Boom
Status: in development
This is the first civilian supersonic aircraft since the Concorde. Created by Boom, a US-based start-up, The Boom Supersonic is hoped to start flying by 2026.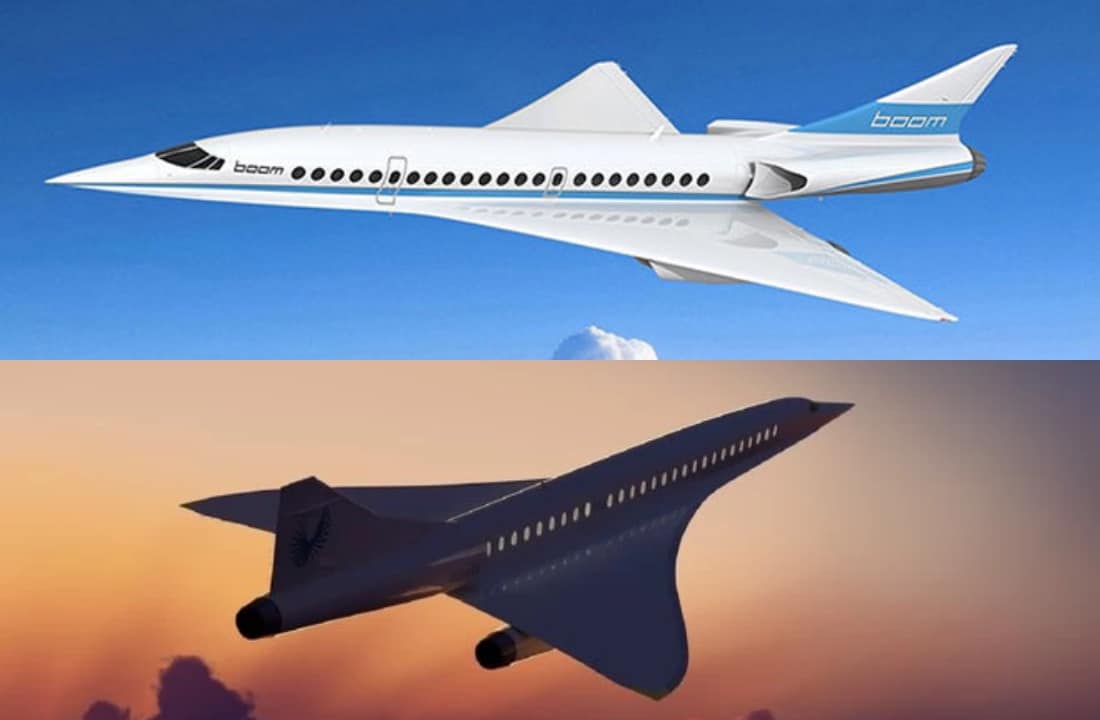 The company claims that it will be able to reach twice the speed of sound and could manage a flight from San Francisco to Tokyo in six hours. It can only seat 55 people.
Taylor Aerocar
ACPE-CAS
First Flight: 1949
Built by: Aerocar International
Status: Retired
Conceived in 1946, this novelty aircaft's design combined an airplane and a car. To transform the plane into a car in a few minutes, the pilot would fold the wings back, stow the Lycoming O-320 prop and then use it as the same power source for the road vehicle.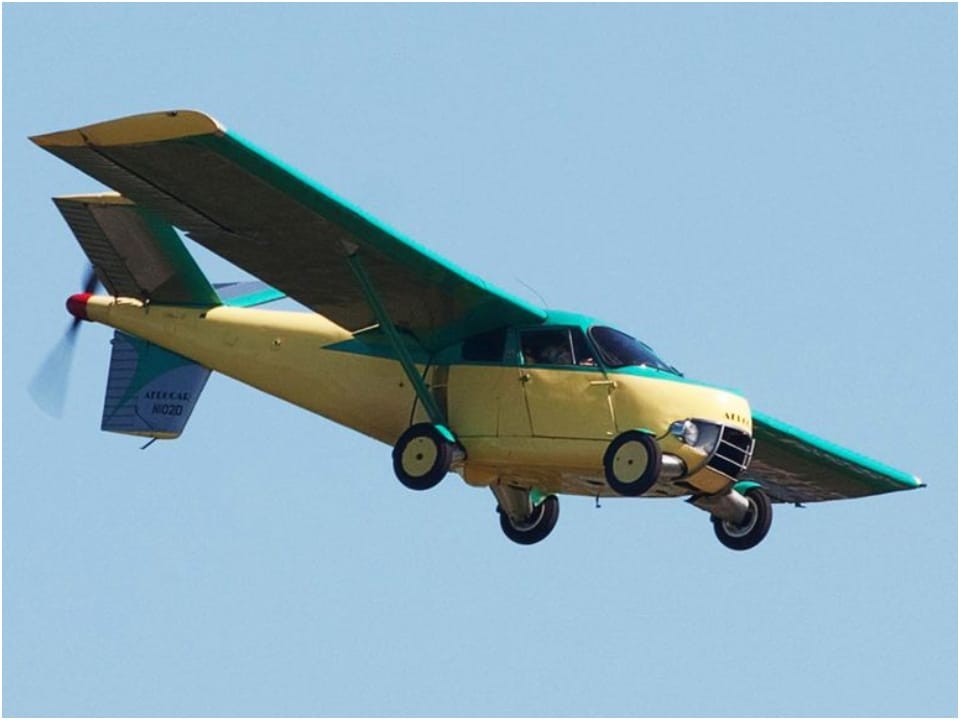 Although the aerocar looked to be very useful, it was high-maintenance.
Aurora
First Flight: Unknown
Built by: The U.S. Defence Department
Status: Unknown
There isn't any actual evidence to support that the Aurora Project ever existed. It was a rumored reconnaissance aircraft built in the mid 1980s by the American Government as a replacement for the SR-71 Blackbird.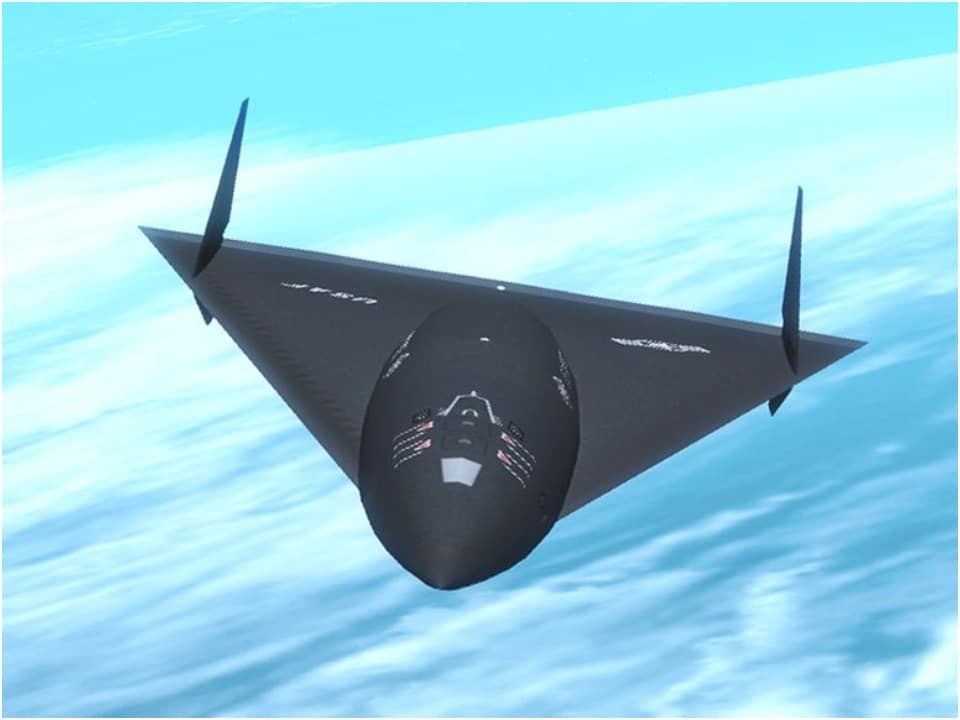 The myth states that the aircraft could achieve hypersonic speed. Its design supposedly is of a sharp triangular shape with twin tails and square exhausts.
Cirrus SR22
First Flight: 2003
Built by: Cirrus Aircraft
Status: In Service
Designed and built in 2001 by Dale and Alan Klapmeier, the Cirrus series is an innovative and state-of-the art set of aircrafts. They feature a fixed gear for lower insurance rates and a brilliant throttle design for easy power management.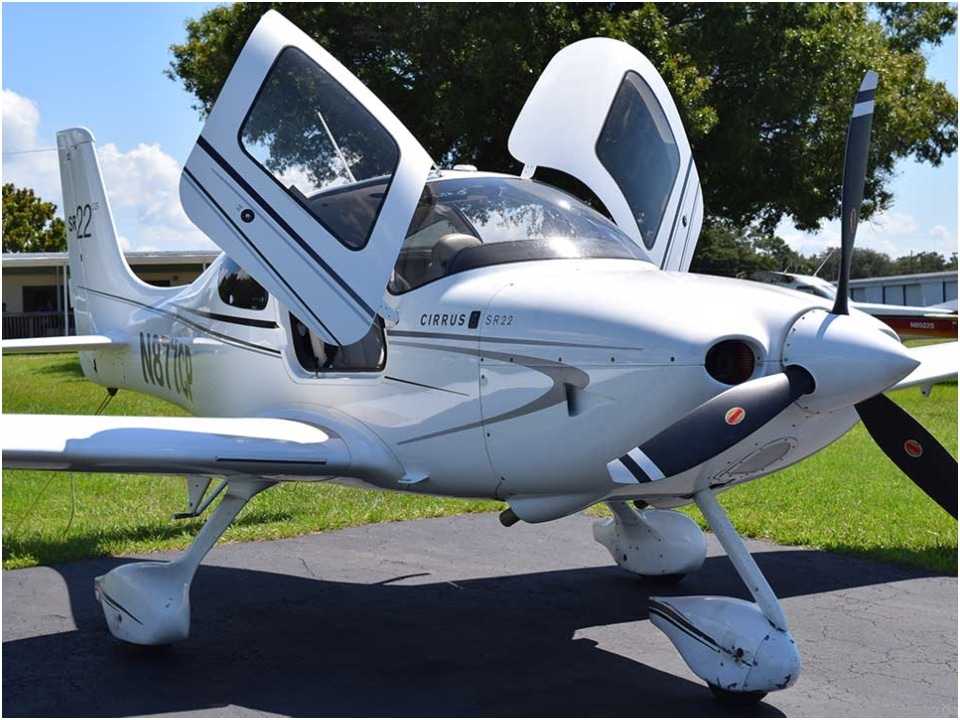 If an unlikely accident were to happen, the plane has a complete recovery parachute system incorporated in its structure.
Voyager
First Flight: June 22, 1984
Built by: Rutan Aircraft Factory
Status: Retired
Designed by Burt Rutan in 1981, this carbon fiber aircraft could carry a payload of about five times its own empty weight. It stored the fuel in its long slender wings and was powered by Lycoming O-235 engines.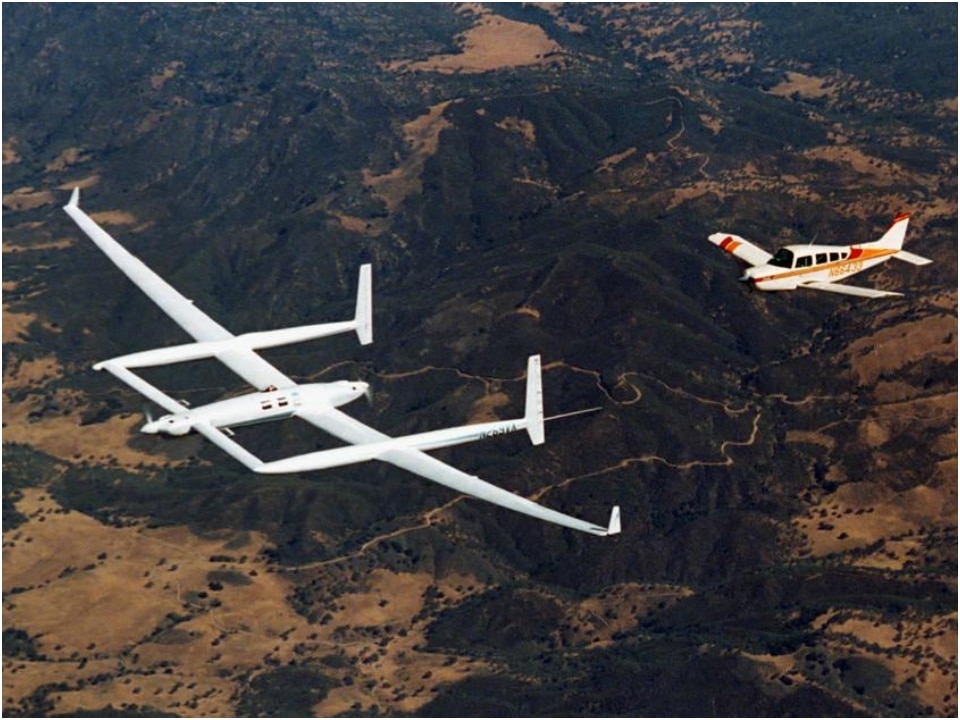 Piloted by Dick Rutan in 1986, it took off from Edwards Air Force Base in California and traveled for the next nine days straight.
Gossamer Albatross
First Flight: 1979
Built by: AeroVironment
Status: In Service
This human-powered aircraft was an experimental design of Paul MacCready that became a reality in the late 1970s. Its canard configuration, using a large horizontal stabilizer forward of the wing, made it unique. It was powered using pedals to drive a large, two-bladed propeller.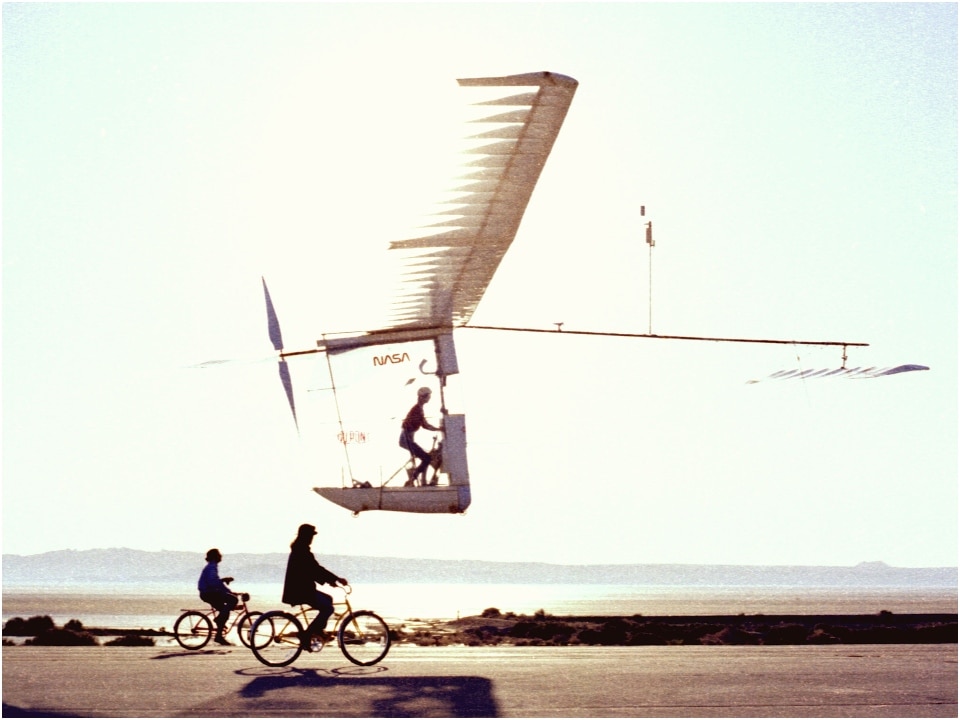 Cyclist Bryan Allen managed to cross the English Channel to France in less than three hours.
Eurocopter X3
First Flight: September 6, 2010
Built by: Airbus Helicopters
Status: In Service
The Eurocopter X3 or Airbus Helicopter is capable of producing thrust both horizontally and vertically. It broke speed records for helicopters by achieving an incredible 255 knots in 2013.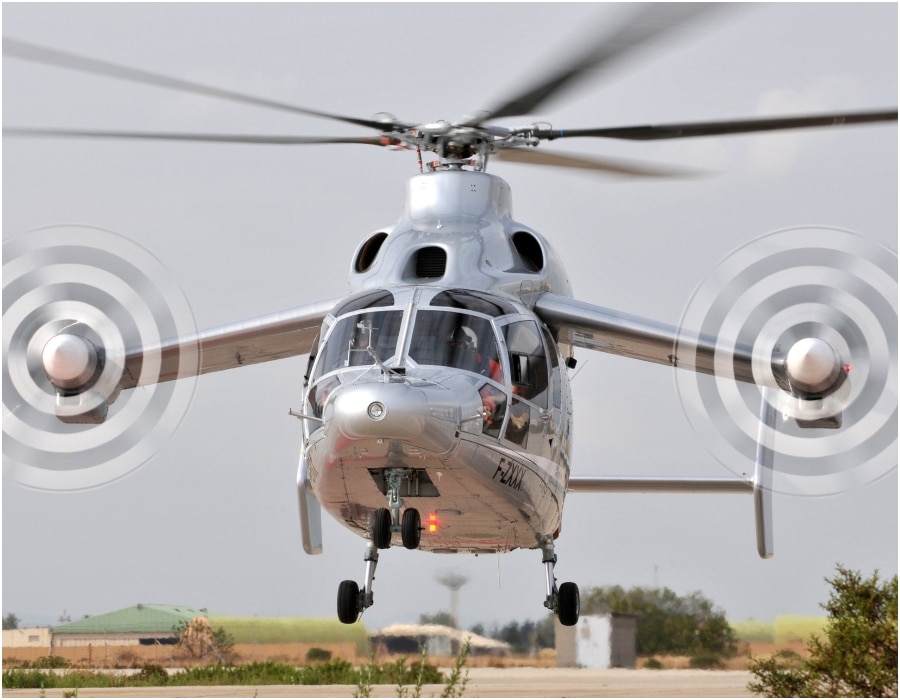 It has short fixed wings with propellers that provide the forward thrusts through the turboshaft engines mounted beneath the rotor. This allows the aircraft to climb vertically and hover.
Jet-Powered Wingsuit
First Flight: 2006
Built by: Yves Rossy
Status: In Service
Swiss military-trained pilot Yves Rossy is the first ever to strap jet-powered wings, jump off an airplane and fly in formation. His non-flexible wingsuit has fource JetCat P200 mini turbines, each producing 50 pounds of thrust.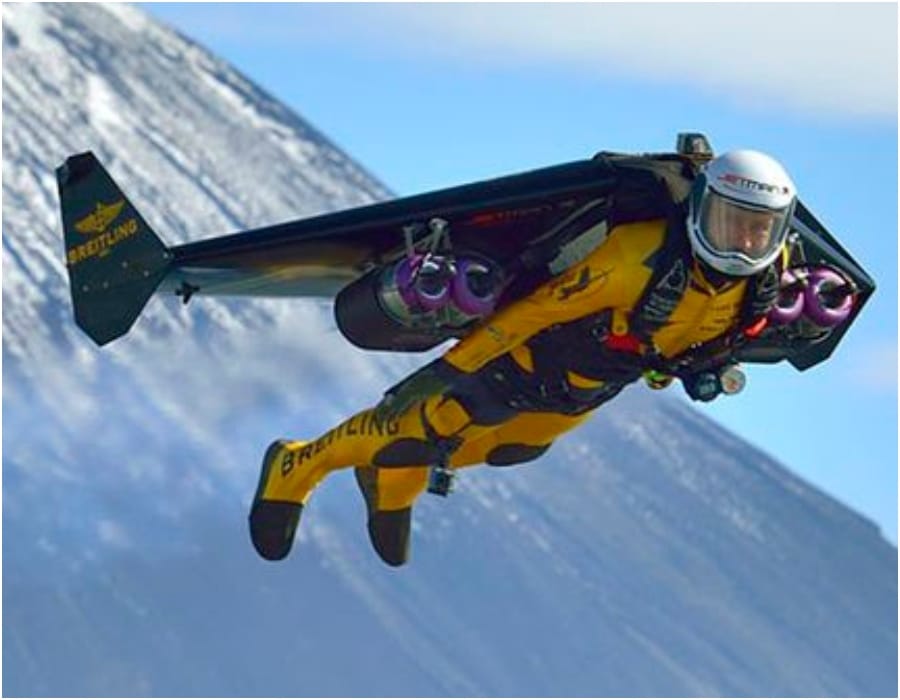 The wings span 6.5 feet, weigh around 120 pounds and can travel at 108 knots.This impressive wingsuit is controlled by body movements.
Gulfstream G650
First Flight: November 25, 2009
Built by: Gulfstream Aerospace
Status: In Service
Announced in 2008, this state-of-the-art aircraft utilizes a highly efficient wing and robust Rolls-Royce BR725 turbofan engines to deliver the highest performance.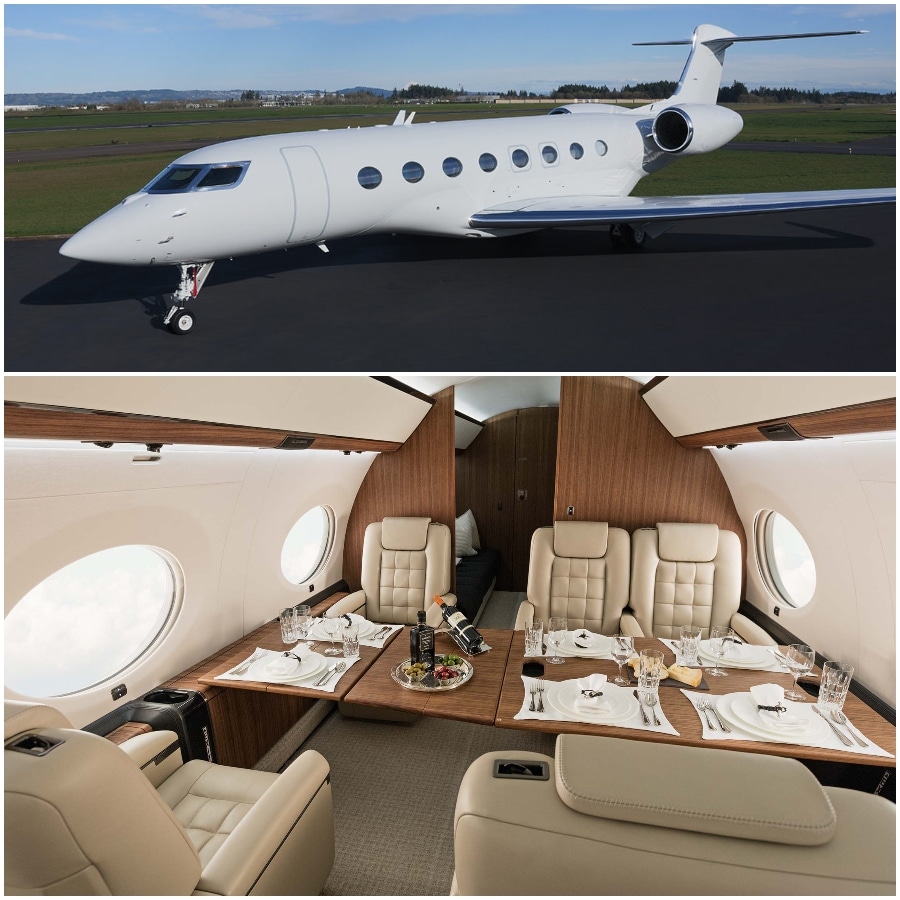 This incredible business jet can carry up to eighteen passengers and is equipped with a kitchen, a bar and other entertainment features. It's conveniently able to land at small airports avoiding the busy ones around the world.
Hughes Hercules ( Spruce Goose )
First Flight: November 2, 1947
Built by: Hughes Aircraft
Status: Retired
American pilot and business entrepreneur Howard Hughes designed and built this gigantic flying boat with a wingspan of 320 feet nicknamed the "Spruce Goose". At the time, it was the biggest airplane to ever fly, although it only lasted around a minute on air after takeoff.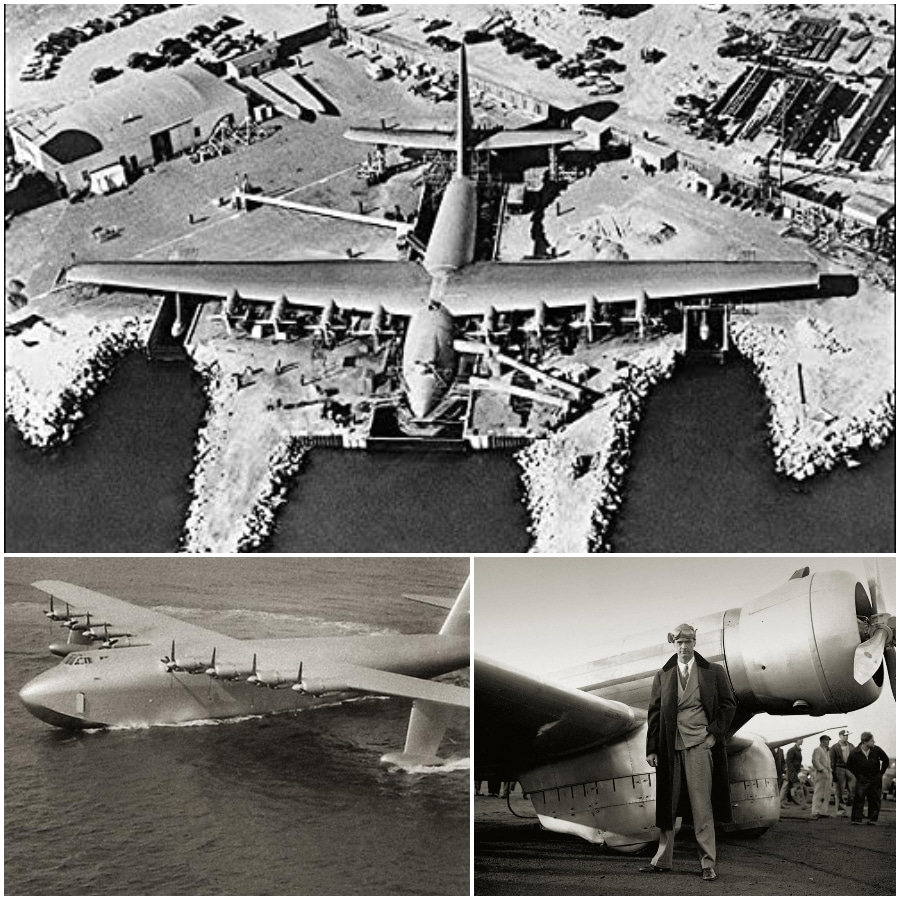 The materials used to create this gigant machine were engineered plywood and early composites.
Carbon Cub SS
First Flight: 2007
Built by: CubCrafters
Status: In Service
The Carbon Cub is a slow flying small airplane that is made out of carbon fiber materials, making it light in weight but also very strong.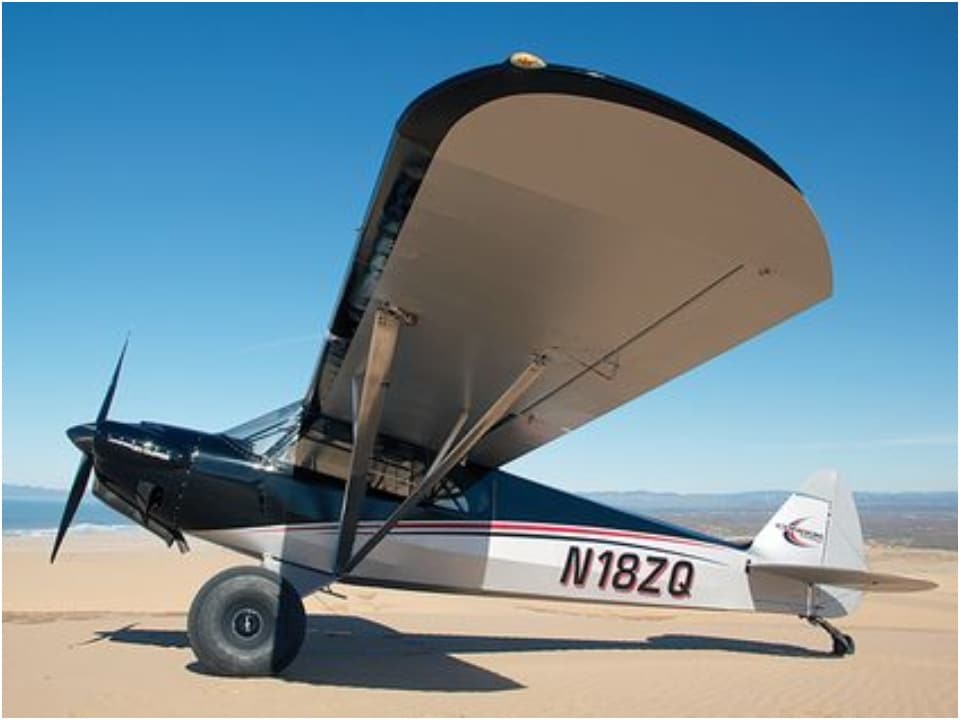 It features a Titan 340CC engine that produces 180 horsepower for a takeoff and it can get off the ground in less than 100 feet. It's a very successful design adored by the public.
F-22 Raptor
First Flight: September 7, 1997
Built by: Lockheed Martin Aeronautics
Status: In Service
The Raptor F-22 is a single-seat stealth aircraft and it's also the first fifth generation fighter in the U.S military. It has proven to be a successful airborne combat craft in the Middle East and it has a radar the size of a penny.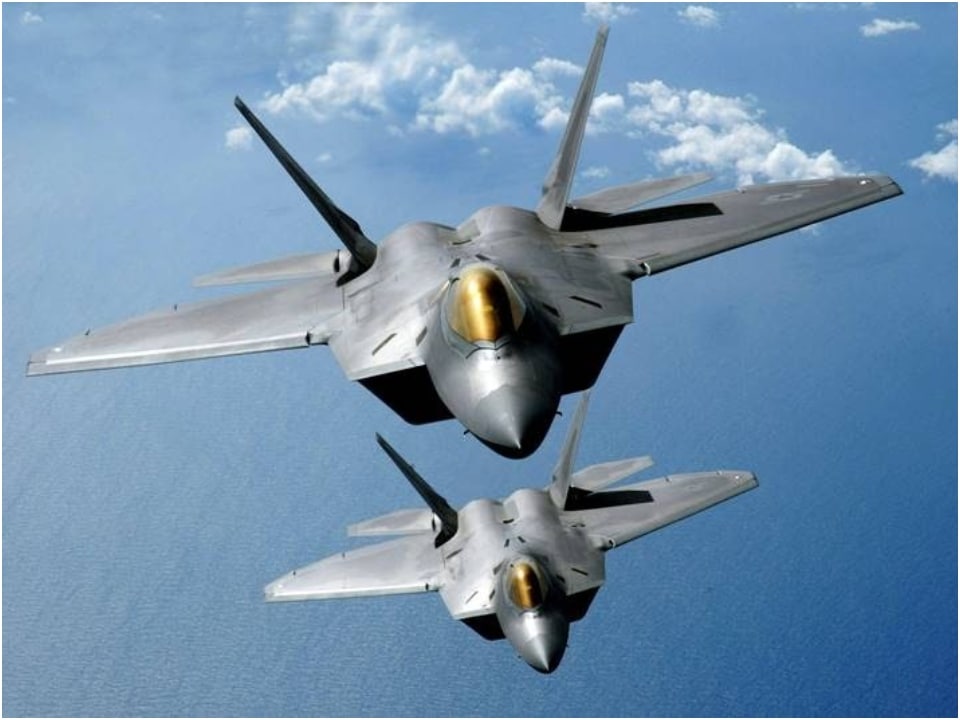 Capable of speeds above Mach 2, it's a state-of-the-art technologically sophisticated fighter currently in use.
Eclipse 550
First Flight: October 2013
Built by: Eclipse Aerospace
Status: In Service
This magnificent aircraft is a light jet that exceeds 375 knots and travels 1,300 nm at lower speeds. It features autothrottles, flat-panel displays and a new sheet metal design technology; friction stir welding.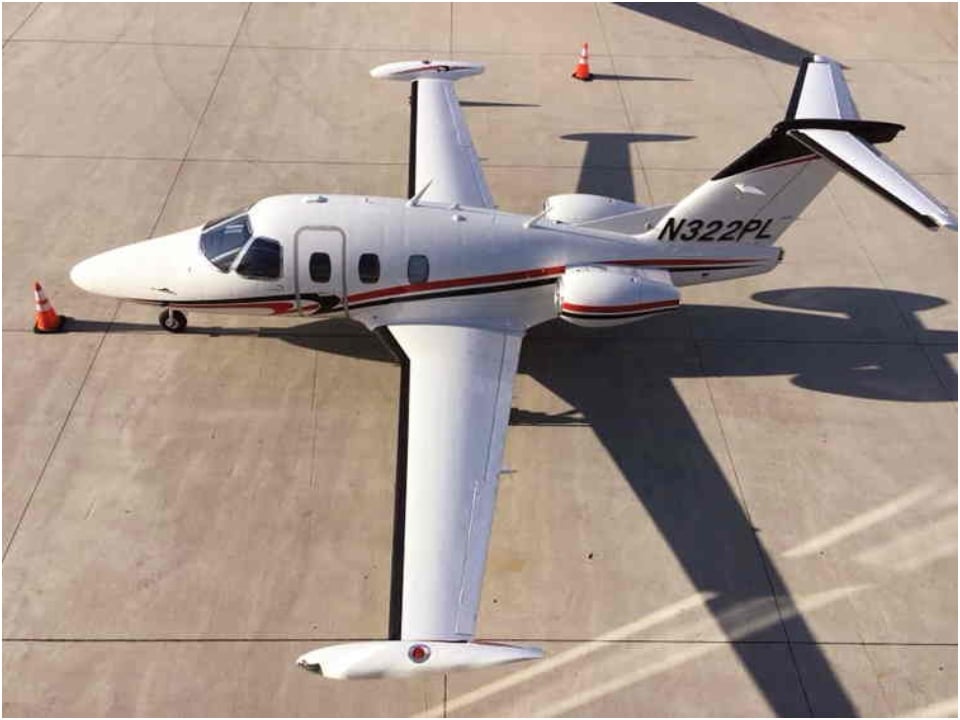 There are now newer models made of this single-pilot operated series. Initially built by Eclipse Aerospace, it is now managed by One Aviation in New Mexico.
North American X-15
First Flight: June 8, 1959
Built by: North American Aviation
Status: Retired
This rocket plane was designed in the 1950s and it remains the fastest military aircraft ever built, reaching hypersonic speeds of up to Mach 6.7.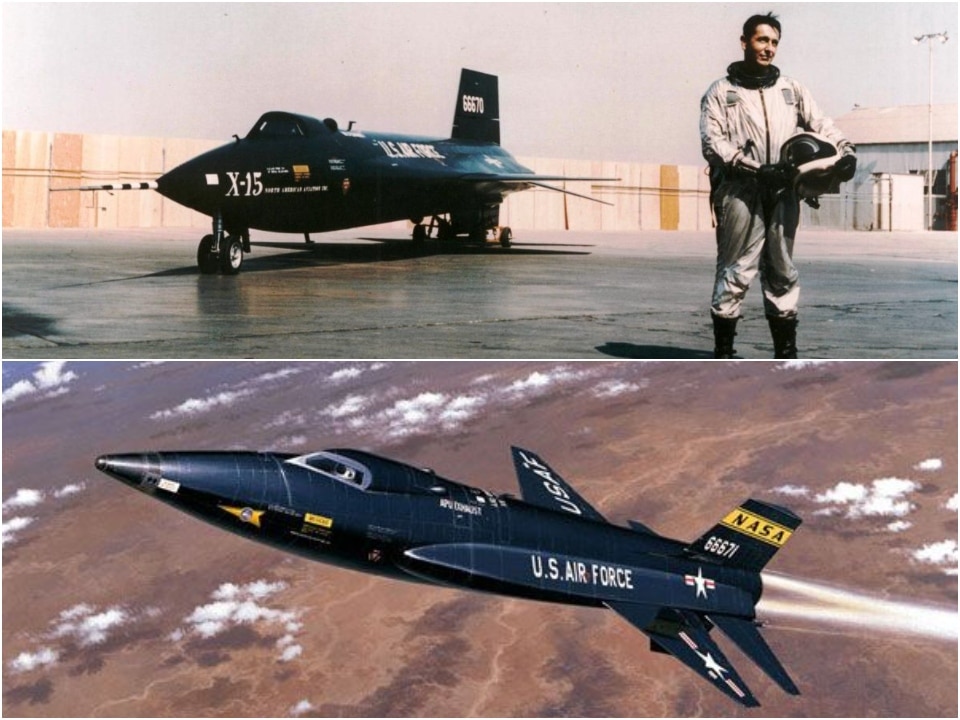 The pilot would fire up the rocket engines, each produced 57,000 pounds of thrust, and although the power would only last for two minutes, it was enough for it to climb 350,000 feet.
Boeing 747
First Flight: February 9,1969
Built by: Boeing Commercial Airplanes
Status: In Service
This popular commercial aircraft also known as the "Jumbo" took commercial flights to a whole new level. This giant was designed to carry up to 550 people and the tail alone had the height of a six-story building.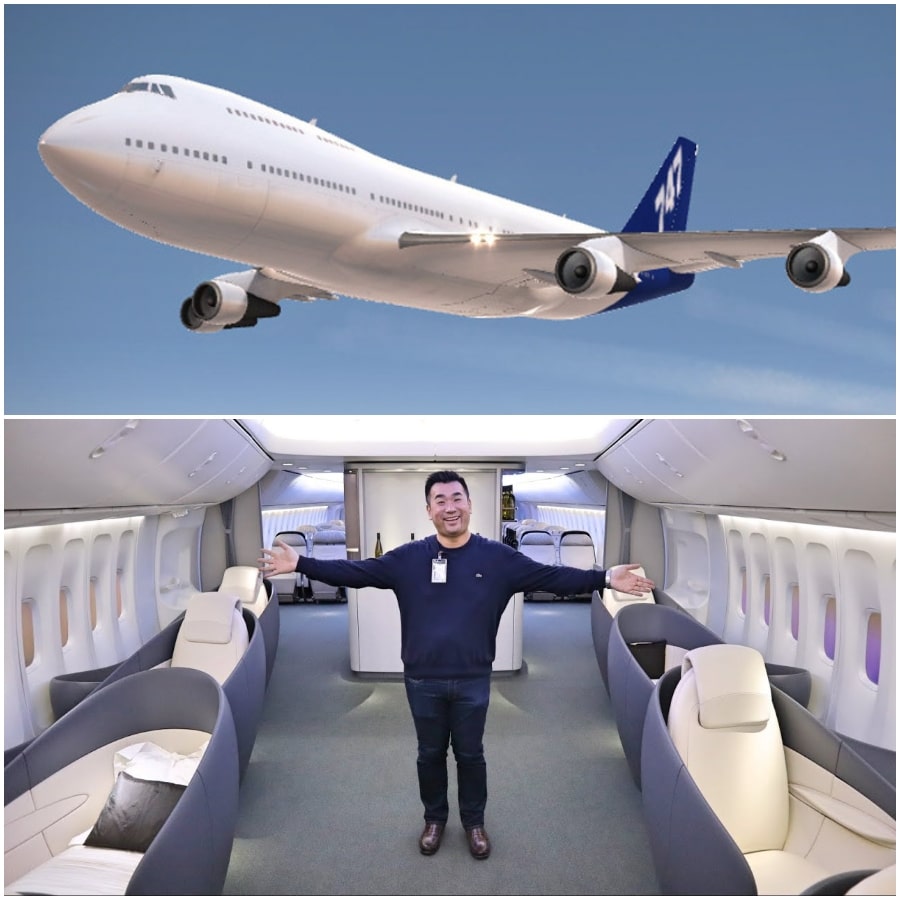 Since it first started flying the world, the amazing Boeing 747 has flown over 42 billion nautical miles, proving its incredible endurance.