No television show or movie is complete without a villain. These characters can scare you, creep you out, or simply make you dislike them. The actors and actresses who play these roles aren't scary at all though. Here are your favorite villains, and what they look like in real life.

Thor: Ragnarok's Hela
The Thor franchise has seen many different villains, but Australian actress Cate Blanchett is one of the most memorable. She plays Hela, the warrior goddess who is Thor's sister. In real life, Blanchett is known for her shining golden hair.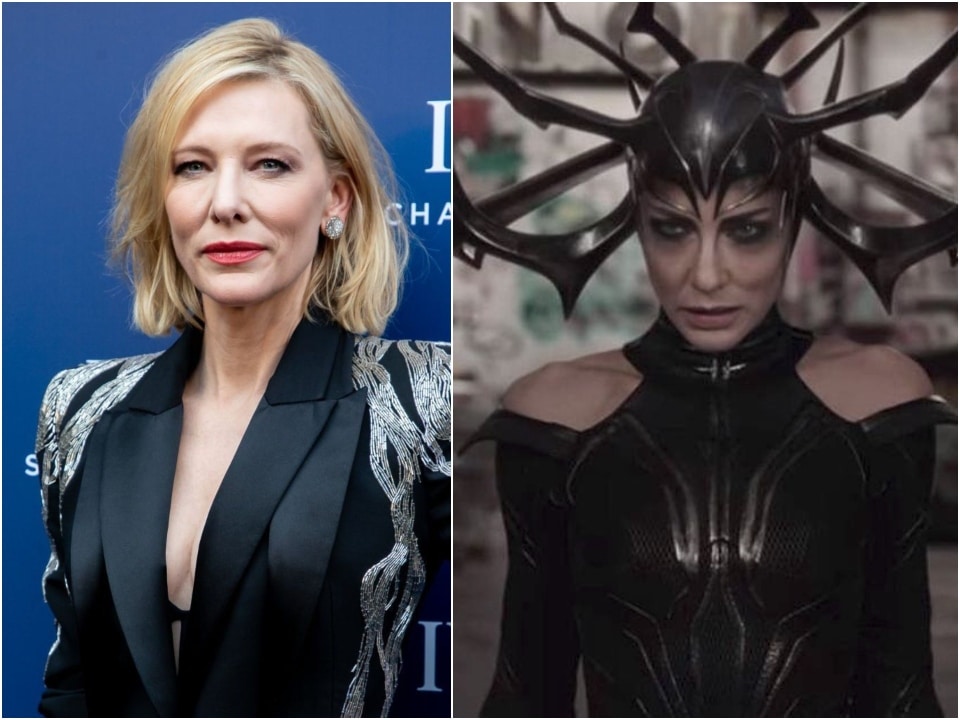 The movie gave her the chance to embrace her dark side, and go full emo for the role. She said it was a great time to fully explore her darker side, for the role.

Splice's Dren
If you've ever wondered what would happen if a human's DNA was spliced with a variety of different animals, then Splice is a movie you should watch. The creation, named Dren, is played by Delphine Chanéac who completely embodies this strange creature. The director wanted Dren to appear humanoid, so that audiences felt more empathy for her.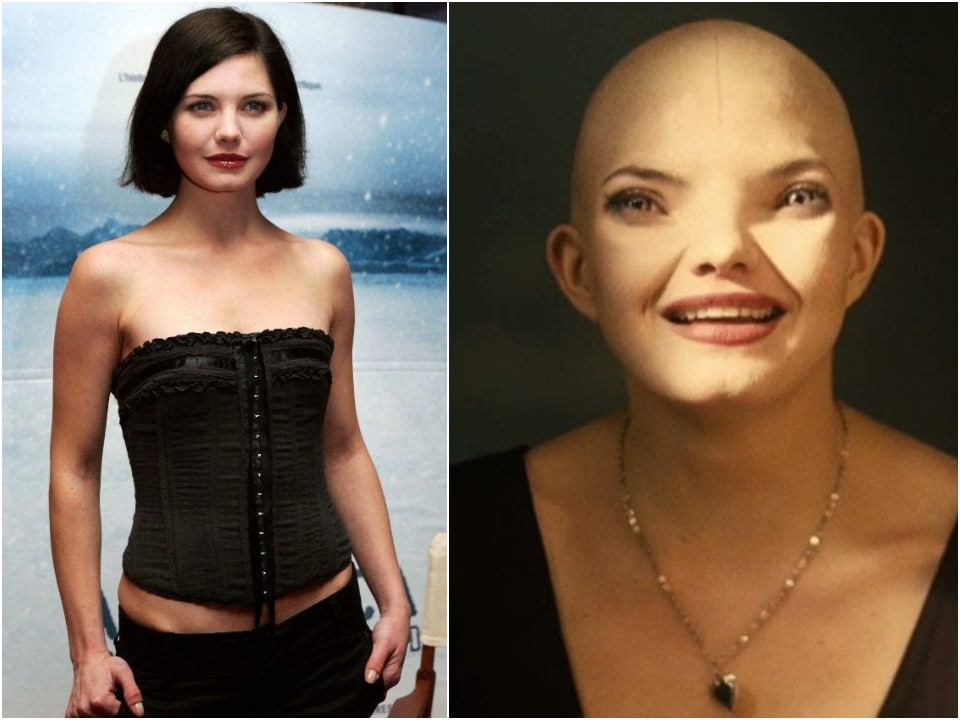 While her face does appear to look female, the rest of her body is pretty far from being human. She had wings, and oddly jointed legs. A geneticist was used to ensure that Dren looked as close to a scientifically spliced human as possible.

Guardians Of The Galaxy's Thanos
Thanos is one of the most recognizable villains in the Marvel universe. If you have seen Avengers: Endgame then you know why. American actor Josh Brolin, played Thanos in the Marvel films that he appears in.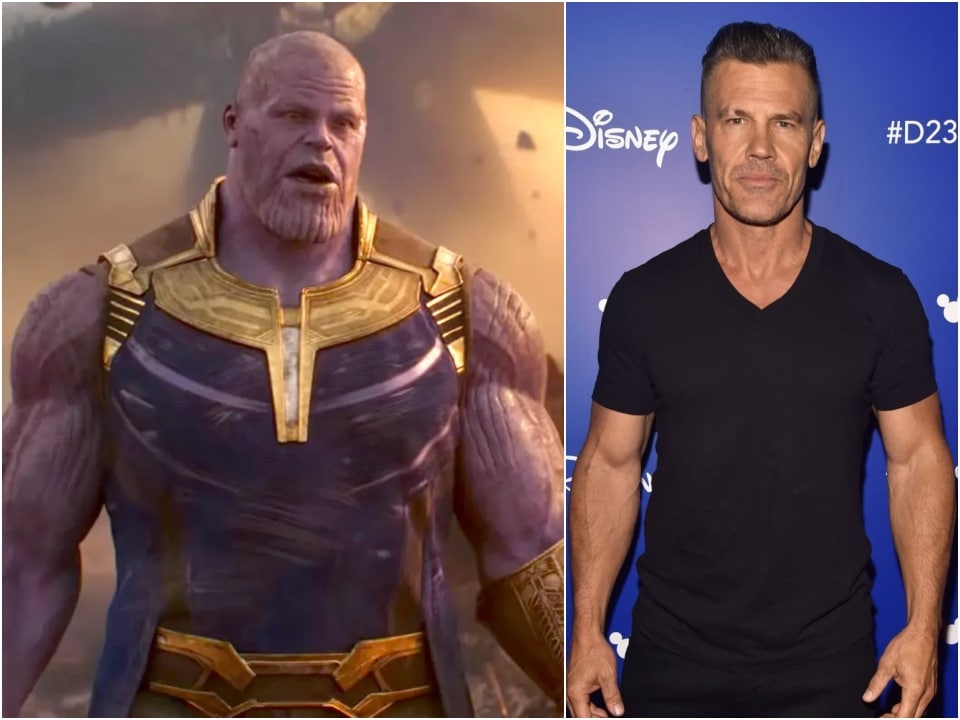 As Thanos is an alien, Brolin did not need to spend a lot of time in the makeup chair. CGI did a lot of the work, but Brolin's basic facial features were incorporated into Thanos' CGI'd face.

X-Men: First Class' Azazel
This bright red villain, which has the ability to teleport, was played by Jason Flemyng. Azazel, as he was named in the film was a tough character to get into.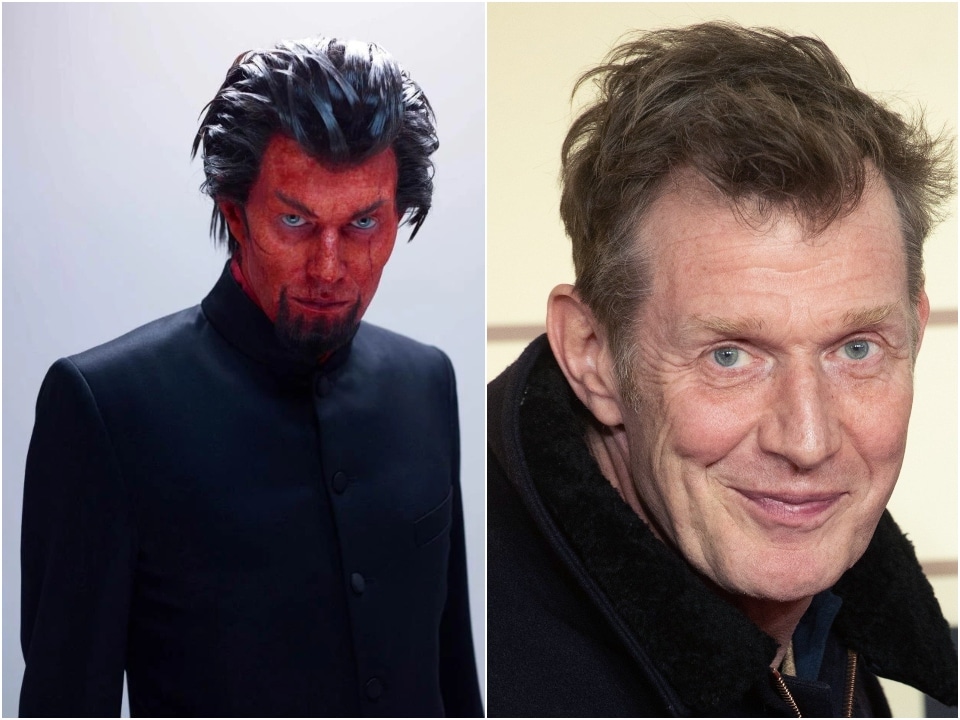 It would take roughly four to six hours to paint him red, add a tail, and a wig. After all of that makeup, sometimes he would only be on set for a couple of hours.

Star Wars' Captain Phasma
English actress, Gwendoline Christie was fresh off of her success from Game of Thrones when she signed on to the latest installment of the Star Wars franchise. She wanted to flex her acting chops in the science fiction realm, and this was a great choice.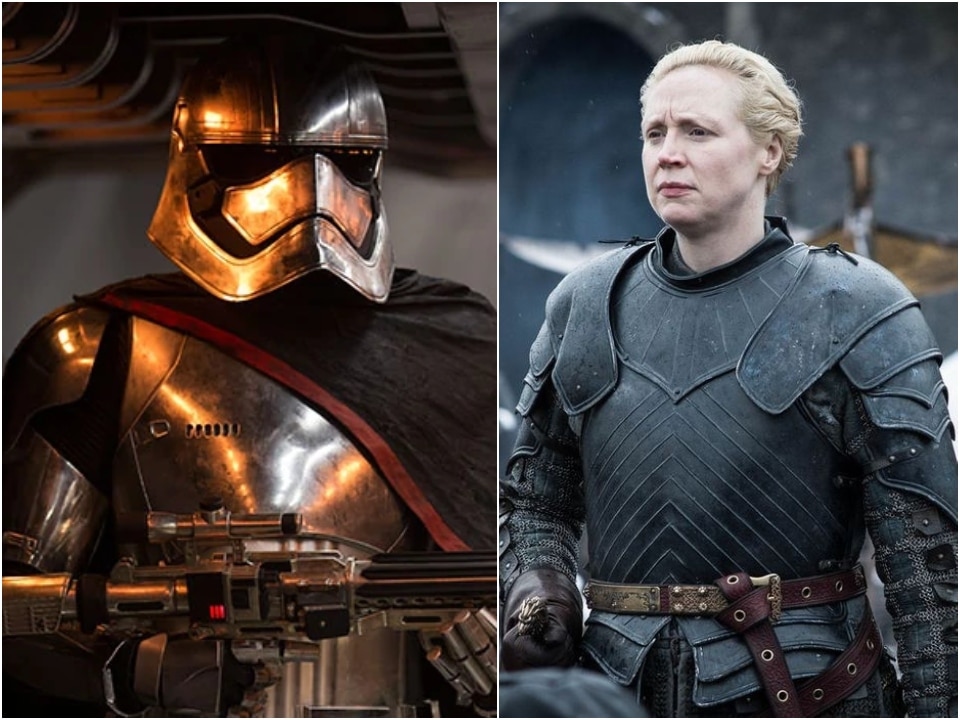 Captain Phasma was not on the screen for very long, but her few moments were eye-catching. She is one of the tallest captains to ever feature in the franchise.

The Mummy's Princess Ahmanet
Movie studios always try to reboot successful franchises, and in 2017 The Mummy was brought back to life. The studio needed a new villain, which is where Princess Ahmanet entered the picture.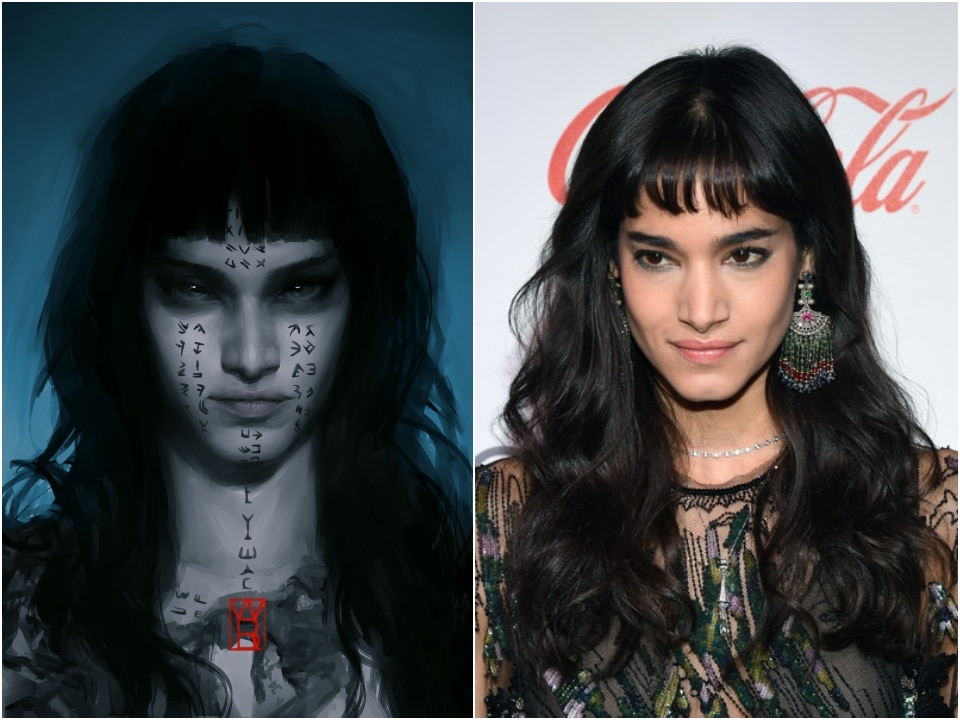 Algerian-French actress Sofie Boutella was transformed into the cursed princess. She didn't get a lot of screen time, and the movie was considered a failure by studio standards. There has not been a follow-up, and that's okay. The original is still a cult classic.

The Addams Family's Lurch
Some of the oldest films have amazing makeup. The original Addams Family film had Morticia in all of her glory, but Lurch is the one that stole the show. Ted Cassidy played Lurch, and one of the reasons he was chosen was for his impressive height.
He was almost seven feet tall. Cassidy wanted the role to have a personal touch, and he loved ad libbing. The famous line, "You rang?" was created by him.

Doctor Strange's Kaecilius
The Marvel universe is full of villains, but Doctor Strange saw the introduction of Kaecilius. Danish actor Mads Mikkelsen played Kaecilius, a sorcerer bent on destroying Doctor Strange.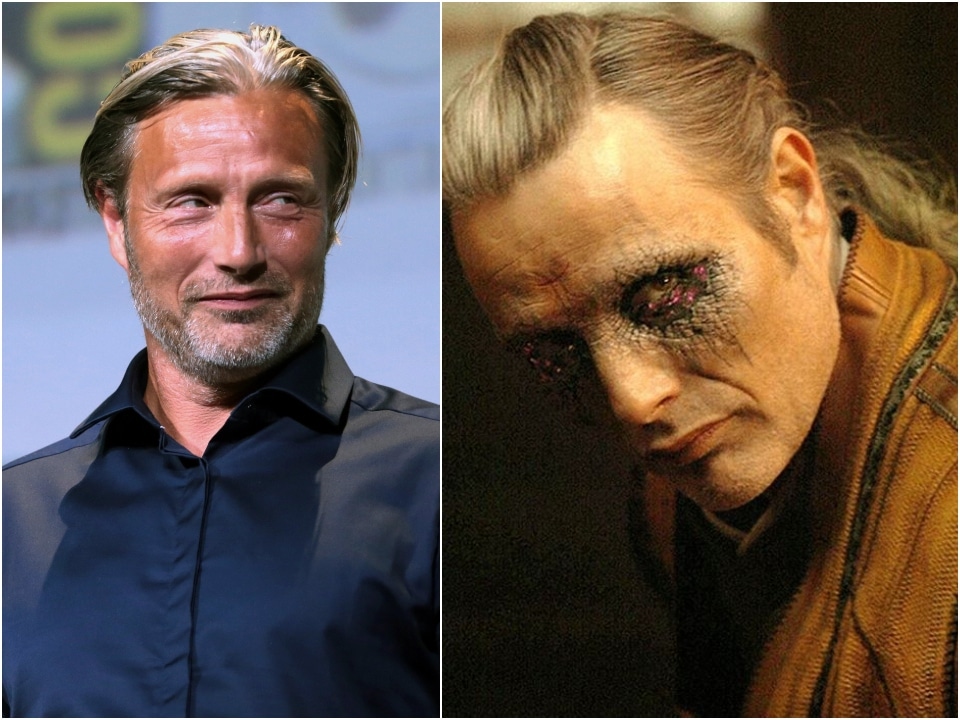 He spent a lot of time in the makeup chair getting eyeliner drawn on, and a long grey wig. His character was pretty powerful, but there is no match for Doctor Strange. Maybe he will return in another reincarnation of the villain, it's hard for characters to stay dead in Marvel.

Power Rangers' Rita Repulsa
The Power Rangers started out as a television series, before it got rebooted into a movie in 2017. American actress Elizabeth Banks signed on to be the villain Rita Repulsa. As a mother, she was happy to do a role that her kids could see.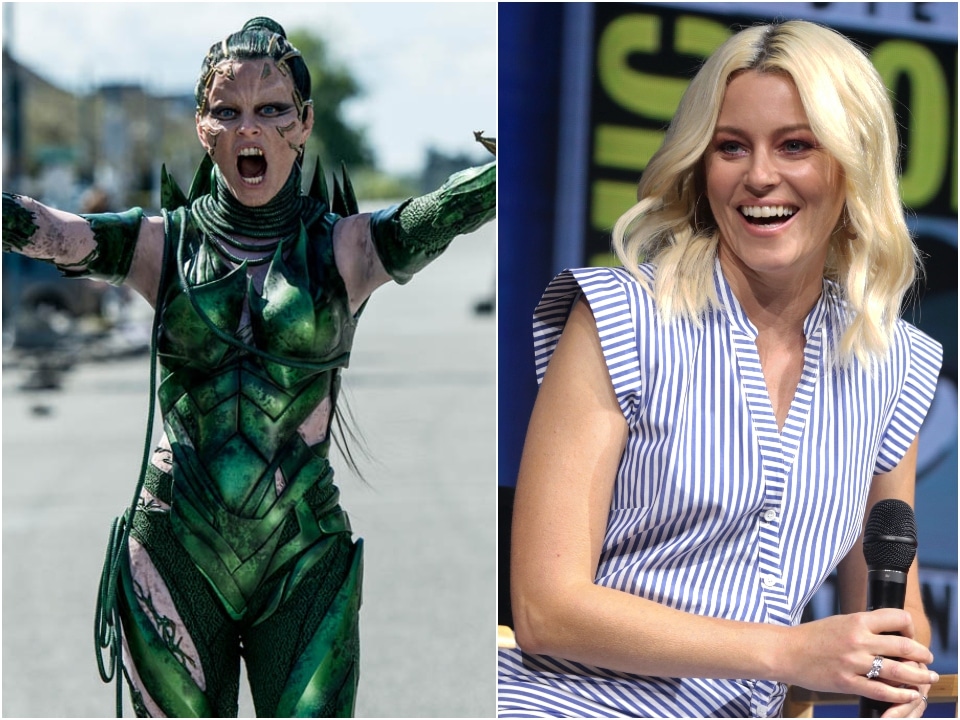 Banks enjoyed playing the character, but so much makeup was needed that it wasn't as enjoyable for her. She prefers roles where she can be more natural.

The Predator's Predator
The Predator franchise has lasted over a decade, and it continues to draw audiences in. All of the predators are played by actors, and the latest predator was played by Brian Prince in 2018.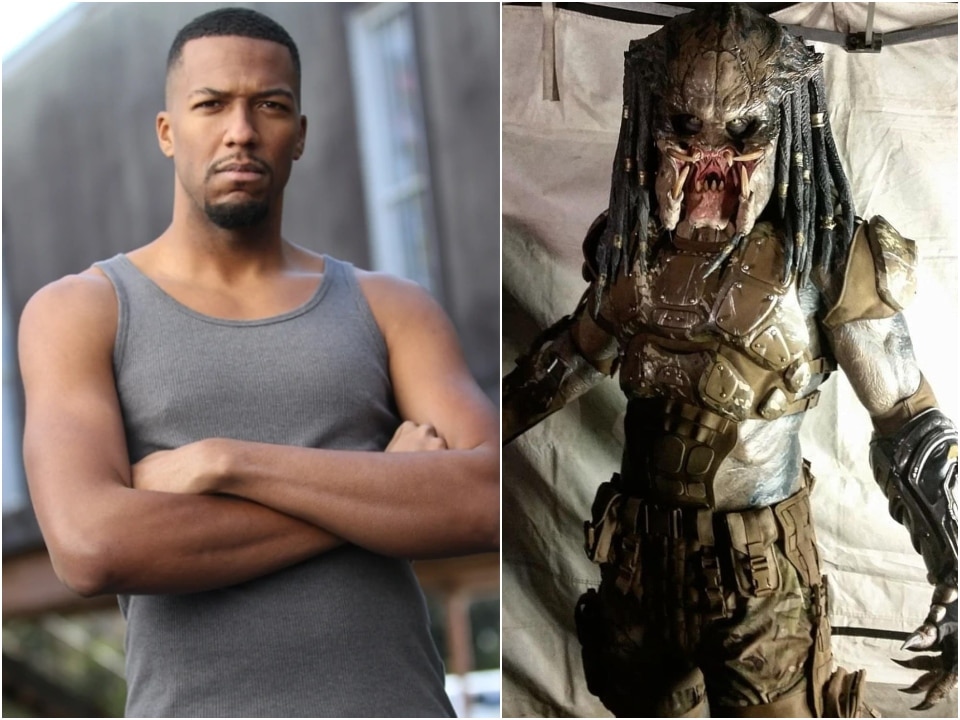 Prince has been a long time practitioner of parkour, where you propel yourself from building to building. A video of this is what got him the role.

It's' Pennywise
Stephen King's It has to be one of the most terrifying books, and now movies out there. Swedish actor, Bill Skarsgård plays Pennywise, the dancing clown who terrifies young children. Skarsgård had to go method for this role, and maintain his Pennywise character whenever he was on set.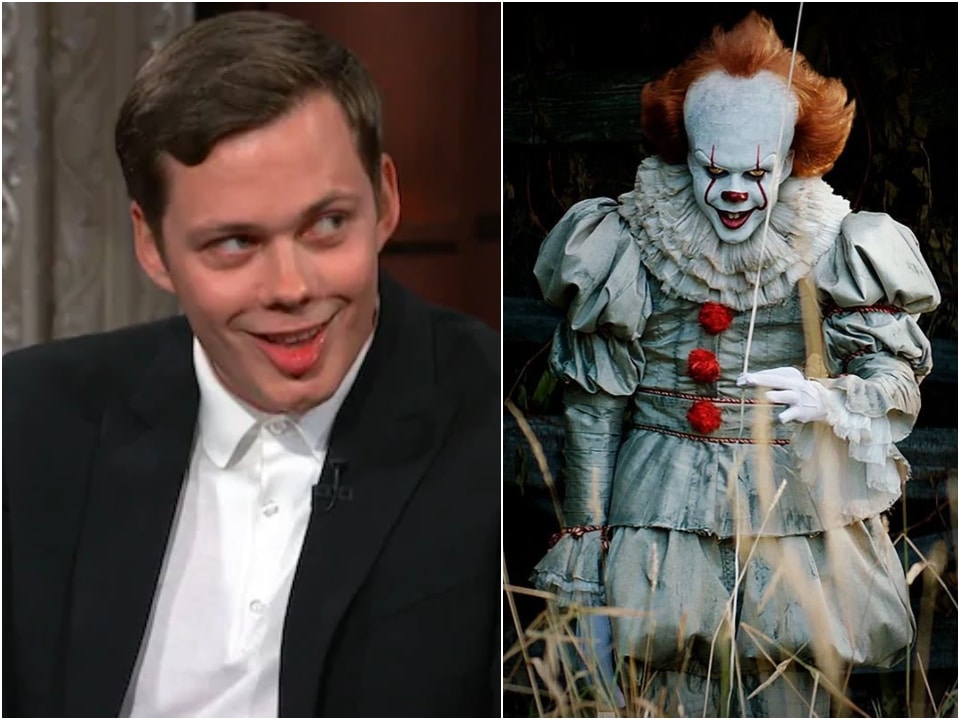 It was too hard to have to get into the clown's mindset multiple times a day. Skarsgård just embodied the clown whenever he was dressed as Pennywise. A lot of his fellow actors, who were children, did not want to be around him because he was too scary. It was hard for him to be feared on set.

Thor: The Dark World's Algrim/Kurse
Every actor has a role that makes them famous. For actor Adewale Akinnuoye-Agbaje, that was his role in the series Lost. Then, he was cast in the Thor franchise as first Algrim, the bridge keeper, and later as Kurse. This allowed him to show off his acting chops, and stay in the series even after one of his character's meets their end.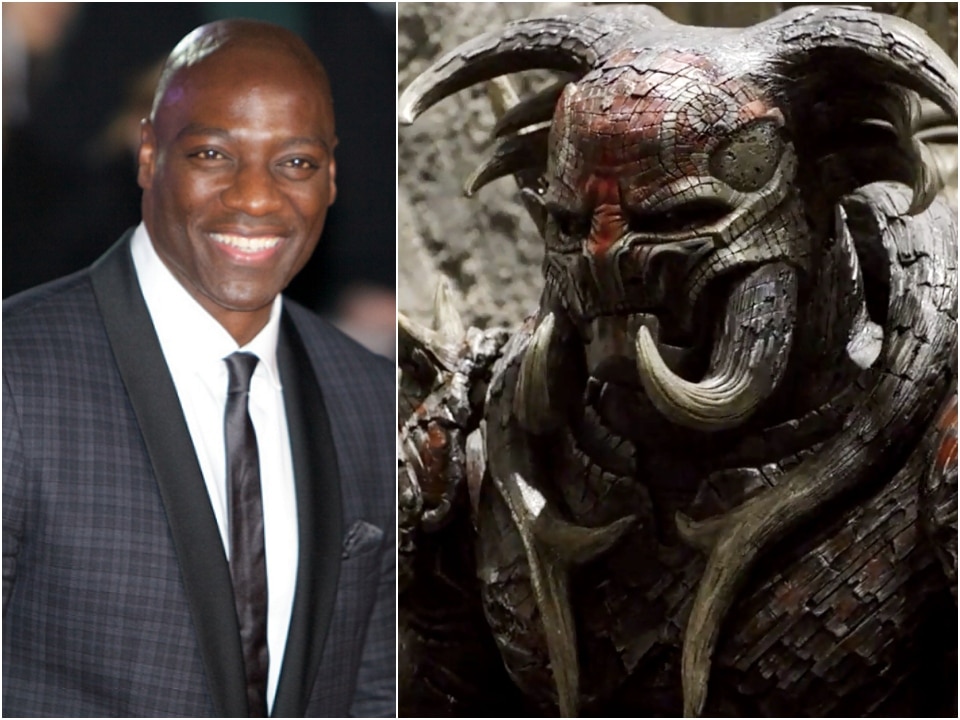 We're not going to say who, because we don't want to spoil it. Akinnuoye-Agbaje has continued to stay in the Marvel universe, and also starred in the Suicide Squad film. He may appear in the upcoming Thor film.

The Nun's Nun
The horror franchise which has films like Annabelle and The Conjuring decided to bring The Nun to the big screen. The story itself is pretty scary, but the film left audiences laughing rather than screaming in terror. The Nun was played by Bonnie Aarons who took her role very seriously.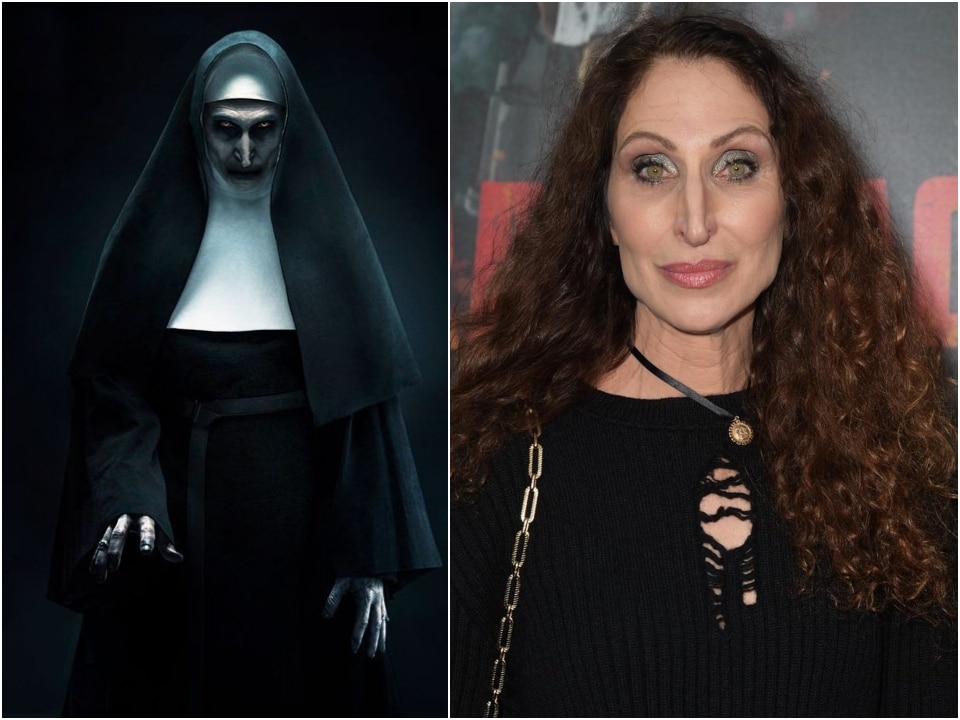 Whenever she was in costume, she would glide around the set, and do her best to spook the other cast members. While the film itself might not be scary, the set certainly was. Aarons said it only took around 2 hours to get her makeup on for the movie, which made costuming easy.

Harry Potter's Lord Voldemort
Lord Voldemort, or He Who Must Not Be Named is one of the greatest villains of all time. He was played by British actor, Ralph Fiennes who truly embodied the terrible character. Initially, Fiennes did not want to do the role but after some words from his family he took it.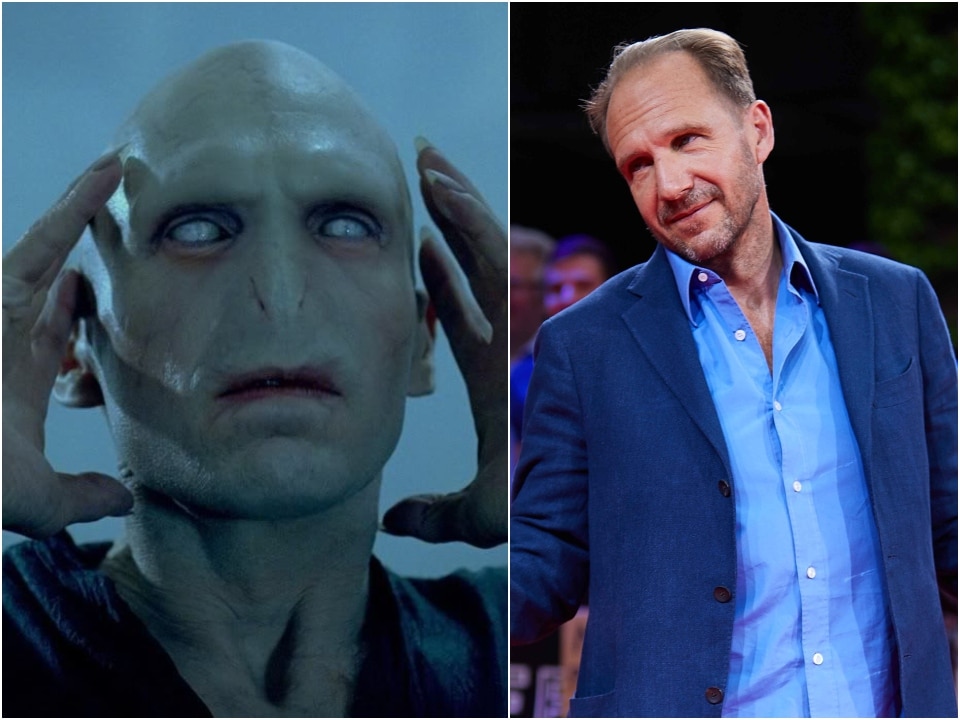 It's a good thing he did, fans could not imagine anyone else playing the role. His makeup was pretty easy to put on, as most of his face was edited digitally for the film.

Planet Of The Apes' Ari
Tim Burton's Planet of the Apes remake which starred Helena Bonham Carter as Ari, wasn't exactly loved by the critics. But, it did bring Burton and Carter together, who would eventually get married.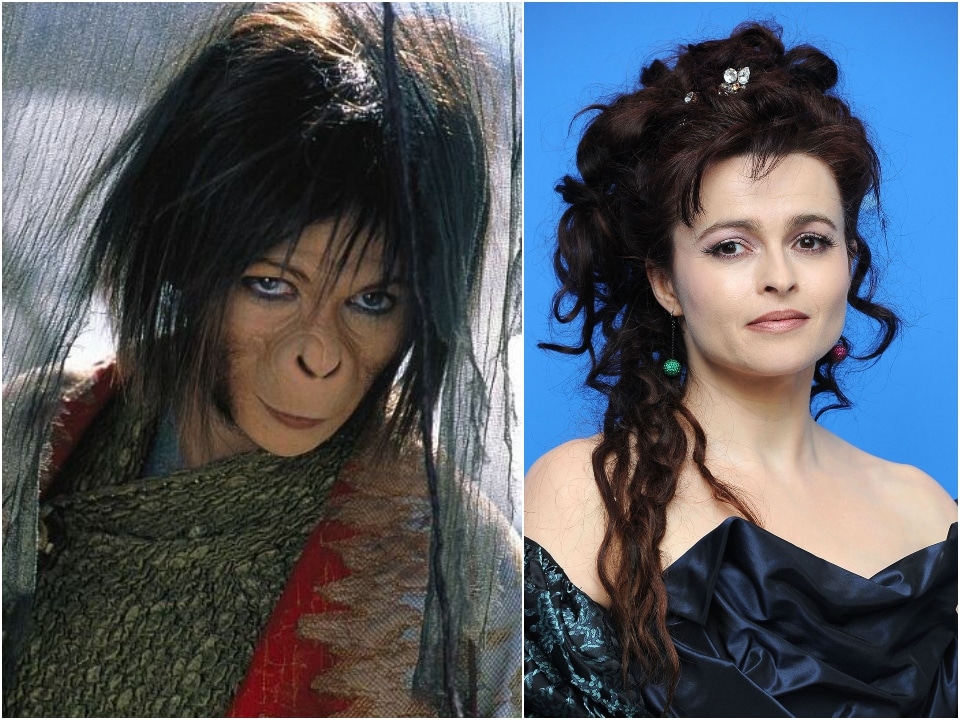 For her role, Carter had to wear a number of prosthetics, like fake hands, and a whole lot of fur. As they were filming outside, under the hot sun, she said that the costume itself was rather hot and stuffy. It was worth it though, because she really looked like an ape.

Pirates Of The Caribbean's Calypso
Every film in the Pirates of the Caribbean franchise has its share of villains, but Calypso is one of the most memorable. She was played by actress Naomie Harris, who is recognizable for her role as Moneypenny in James Bond.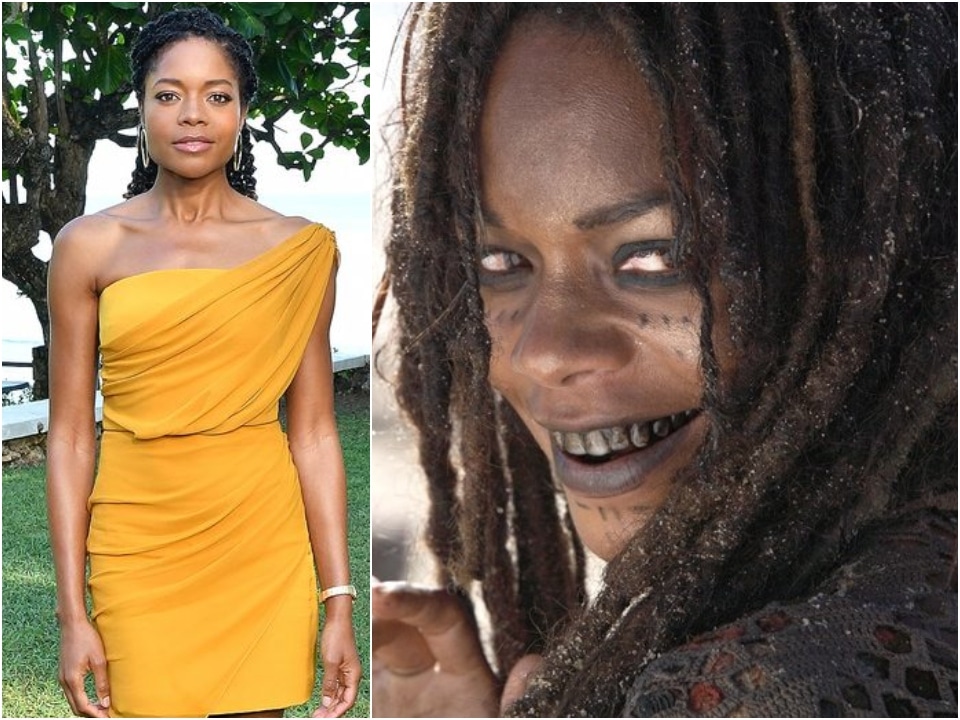 It wasn't difficult for her to transform into Calypso, the goddess trapped in a human's body. All she needed was some carefully drawn on eyeliner, and a whole lot of vegetable oil in her mouth. That's what gave her that oily grin.

Captain Marvel's Ronan The Accuser
All of the Marvel movies tend to have a lot of crossovers for their characters. Guardians of the Galaxy and Captain Marvel both got to experience Ronan the Accuser, played by actor Lee Pace.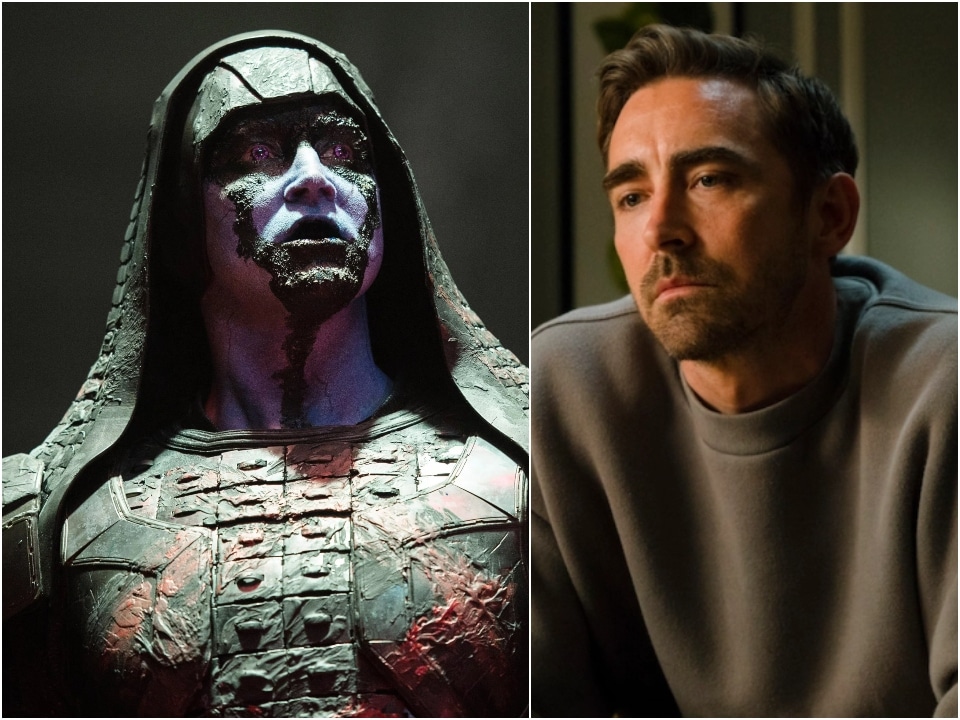 This dark character scared a lot of people, and it took a number of hours in the costume department to make him look just right. Pace didn't mind wearing all of the makeup though, because it gave him some extra time to embody Ronan for his scenes.

Pirates Of The Caribbean's Armando Salazar
Spanish actor, Javier Bardem has been in a number of Oscar nominated films, like Vicky Cristina Barcelona. He likes to play the villain, and in Pirates of the Caribbean: Dead Men Tell No Tales he played a vengeful pirate hunter.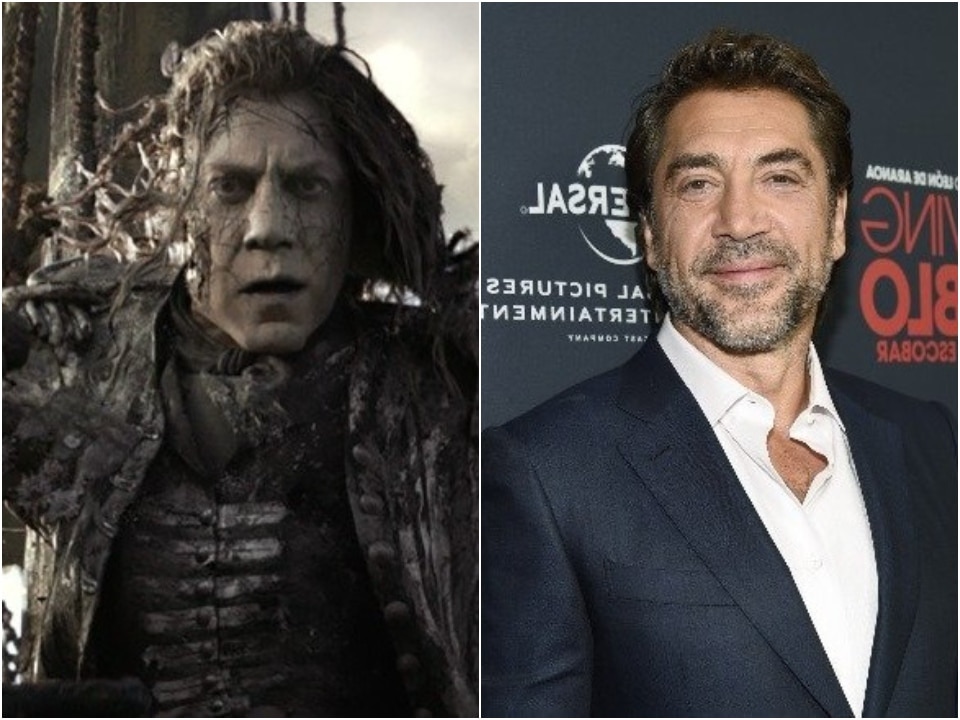 As Armando Salazar, Bardem worked on hunting pirates like Jack Sparrow, but most of his costuming was done digitally. He did need to spend 3 hours in makeup for his final look, and his performance was well-received.

Alice In Wonderland's The Red Queen
When it was announced that Helena Bonham Carter was going to play the Red Queen, in Tim Burton's adaptation of Alice in Wonderland everyone was excited. Carter and Burton are the dream team for all things quirky.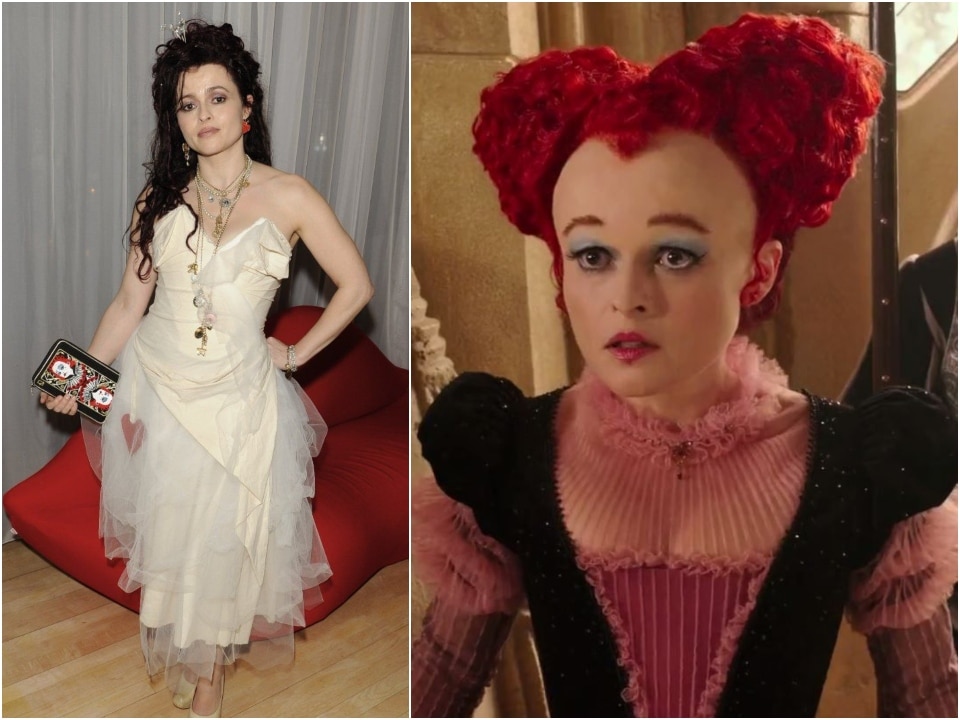 Carter's diminutive Red Queen look was created digitally but the acting was all her. She loves playing against her type, and getting into the nitty gritty of her characters. The Red Queen had a lot of strong lines to say, and Carter got to flex her acting chops for the part.

The Grudge's Kayako
Japanese thrillers tend to be scary in a very quiet way. The Grudge is the perfect example of this. The villain, Kayako played by Takako Fuji is a malicious ghost, who is bent on terrorizing the residents of an apartment building.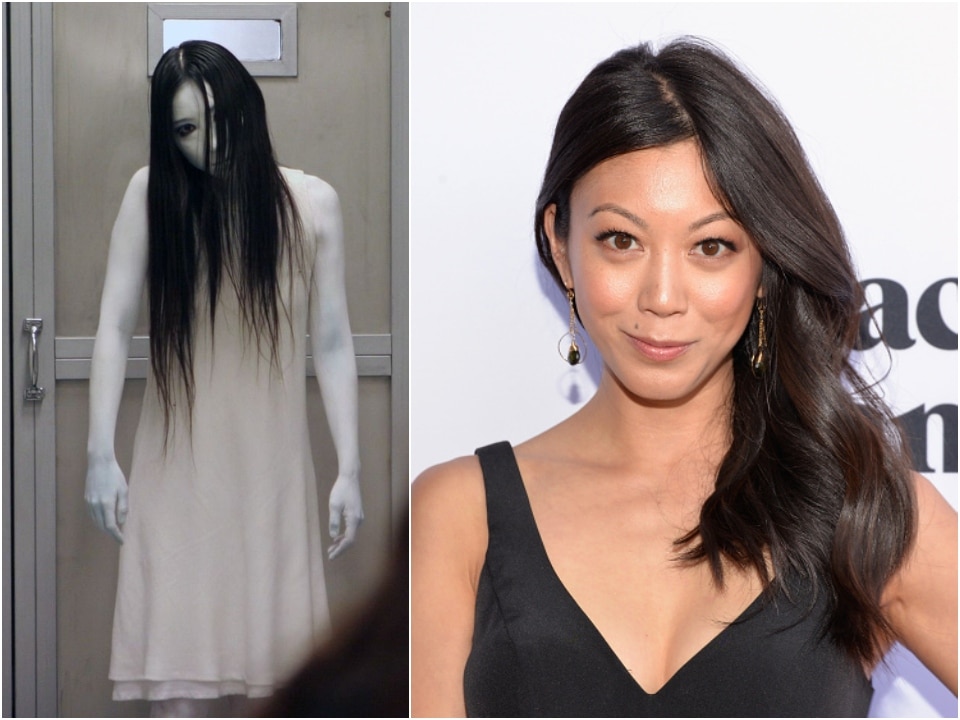 The American remake saw Fuji reprise her role as Kayako, but she did not enjoy it as much. Sometimes big budgets don't let movies have those slow scares that lower budget films have. She didn't feel that the American versions were comparable to the Japanese ones.

Guardians Of The Galaxy's Nebula
Karen Gillan, the actress who plays the cyborg villain Nebula in Guardians of the Galaxy is anything but scary. Gillan comes from Scotland, and actually has fiery red hair not the blue metal plates that Nebula has.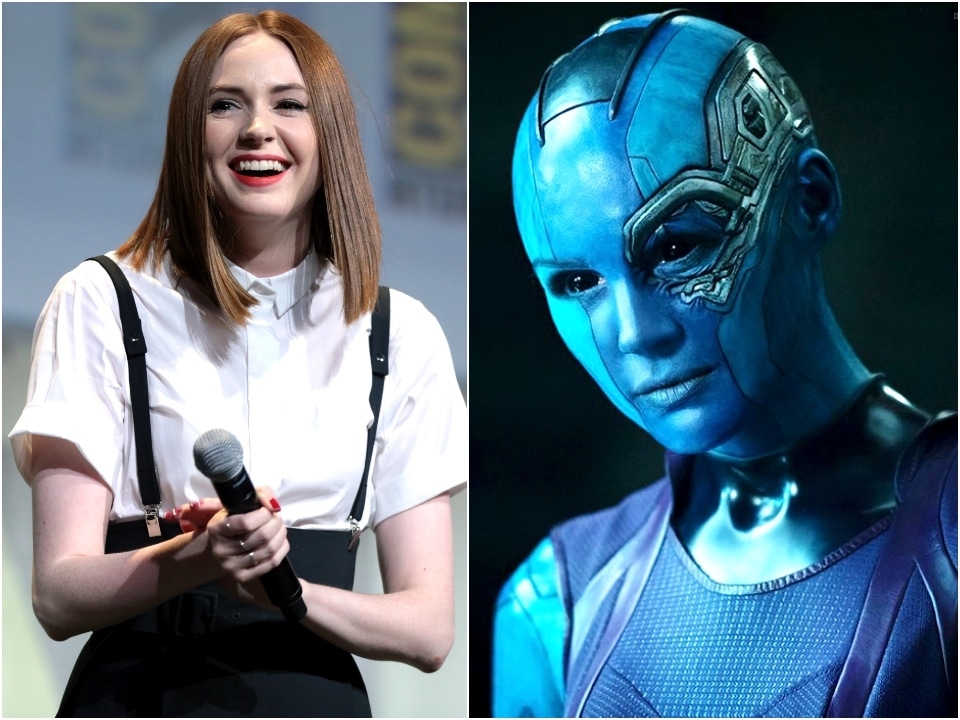 She trained for months to get into fighting shape to play the role, and even shaved her head. She's no stranger to science fiction though, having starred in the BBC's Doctor Who. She will be reprising the role of Nebula in the upcoming installment of the Guardians franchise.

Insidious 2's The Bride In Black
Gender bending is becoming more mainstream within Hollywood, and Insidious 2 definitely embraced this. The Bride in Black, the main villain in the film is played by male actor, Tom Fitzpatrick.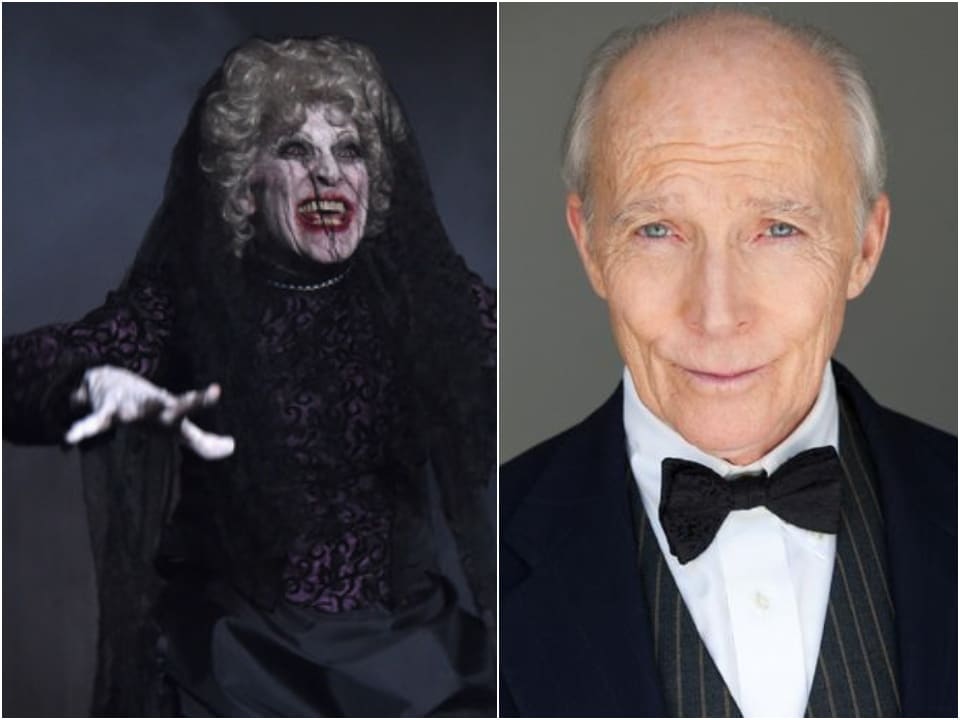 He had wanted to break away from small television roles, and star on the big screen. He got that chance, as the rather scary bride in the film. Fitzpatrick didn't know which role he had until he showed up on set for the first day of filming.

The Hobbit's Azog The Defiler
The Hobbit and The Lord of the Rings films had some of the best makeup and costumes in the industry. In the Hobbit films, Azog the Defiler, an orc played by Manu Bennett was brought to life.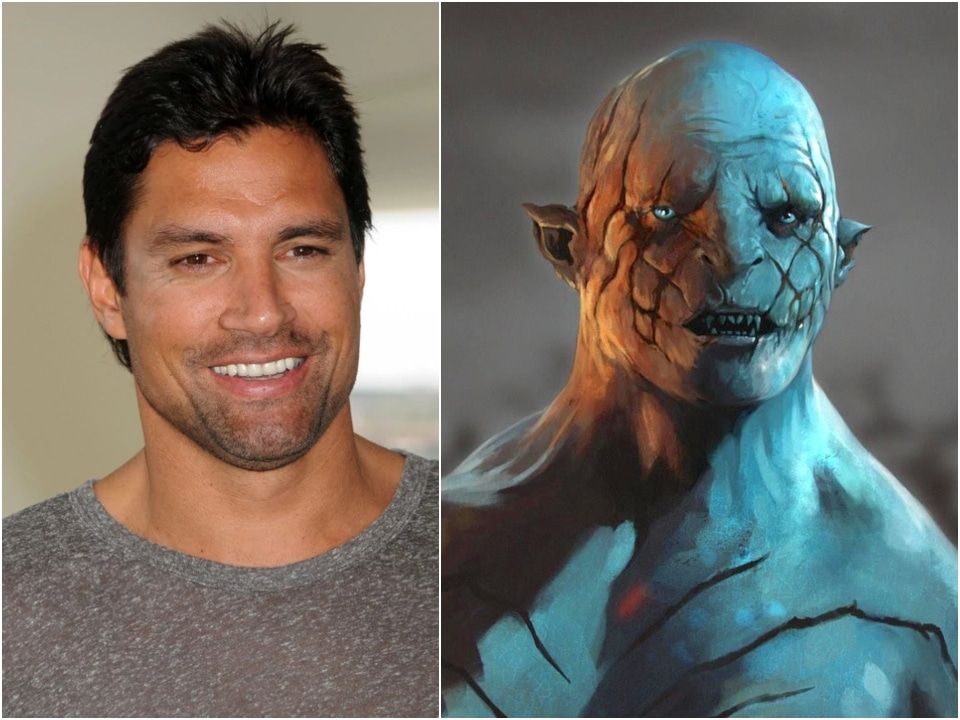 There was no makeup involved for this role, Bennett had to wear a greenman suit and perform all of his stunts and dialogue in front of a green screen. It must be a bit hard to get into a role, when you don't get to interact with the other stars.

Star Wars' Darth Maul
The prequel trilogy that details the early life of Anakin Skywalker was not as much of a hit as the latest reincarnation. However, the villain, Darth Maul with his unique horned appearance and red and black skin was pretty scary.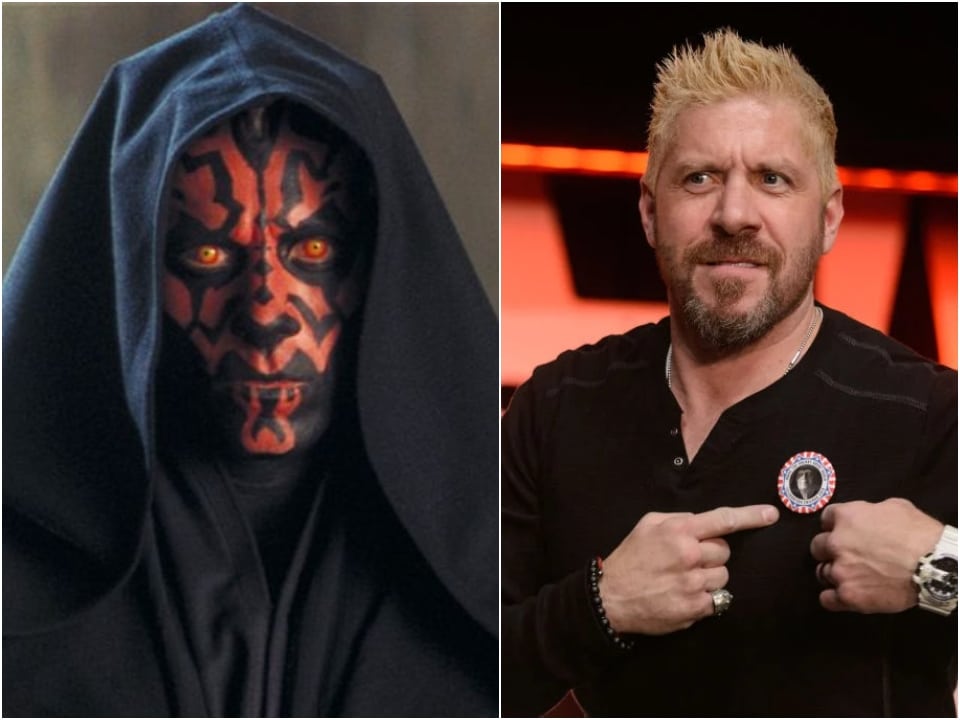 Actor Ray Park played the character, and he had to train for more than 10 hours a day, simply to be able to perform all of the stunts. Jumping over lightsabers isn't easy, it takes a lot of work!

Guardians Of The Galaxy's Ayesha
Not all villains are dressed in black, and scary to look at. In Guardians of the Galaxy V. 2 the golden skinned and haired Ayesha played by actress Elizabeth Debicki was not exactly intimidating.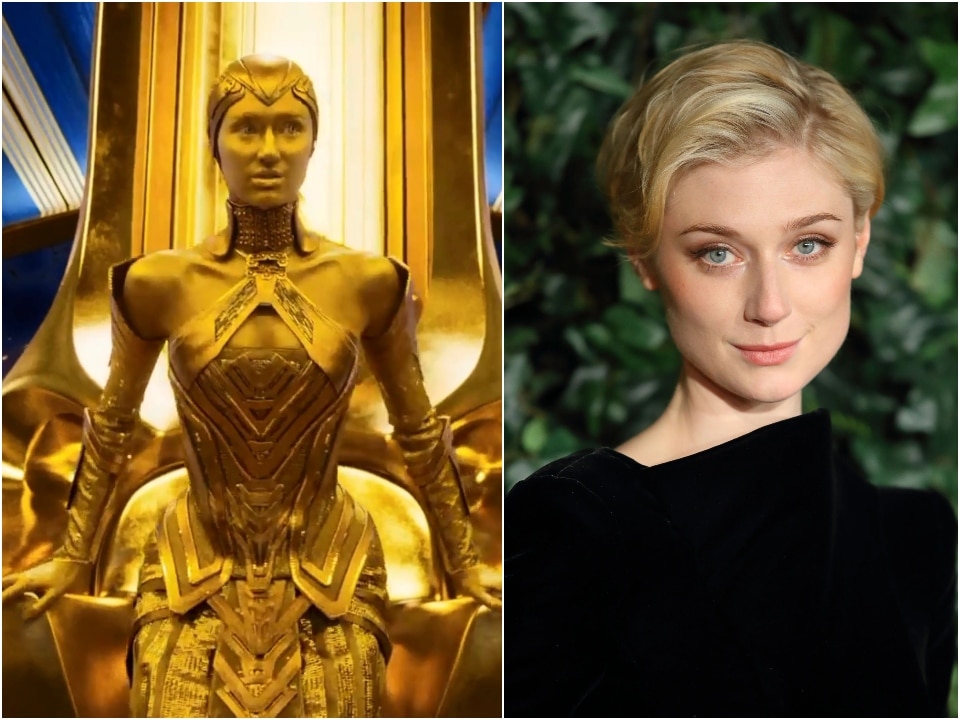 To get ready for the role, Debicki was sprayed from head to toe with shiny gold paint. She then had to wait for a couple of hours before it was dry enough for her to move about the soundstage. Getting all of that paint off took hours as well.

Star Trek's Nero
The Star Trek franchise has had a lot of villains, but Nero the Romulan has to be one of the more fearsome to date. Eric Bana, who was most recently seen in Netflix's Dirty John starred as the alien bent on destroying the Federation.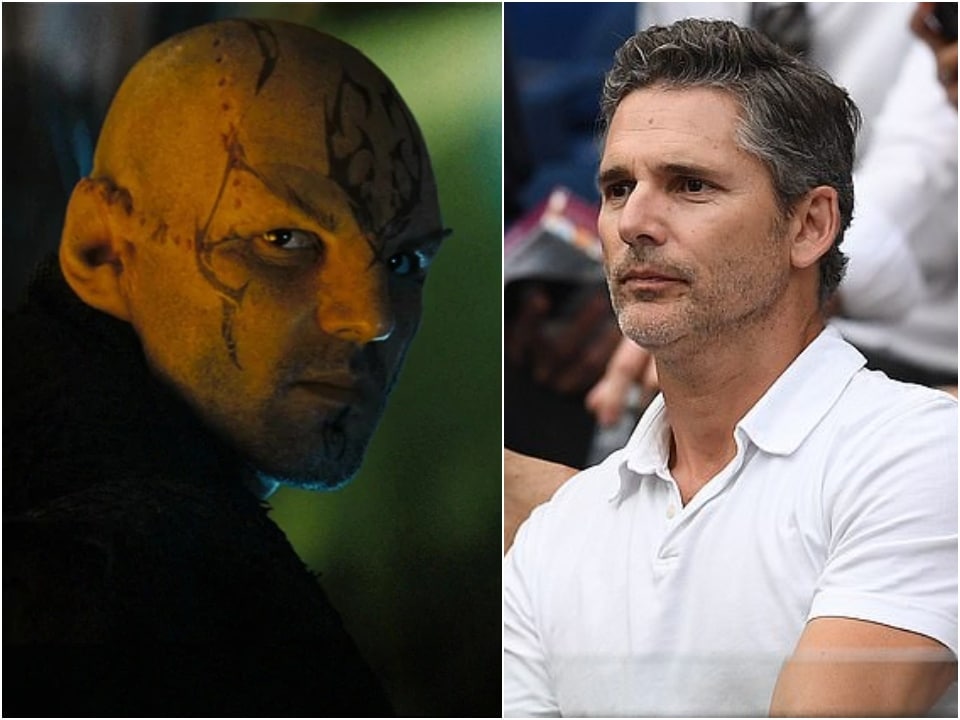 All of the black makeup, and hairless appearance made Bana hard to recognize. If you ask someone who played Nero, most people probably wouldn't say Bana. He was that well disguised.

Lost In Space's The Robot
Most people assume that the robots seen in film and television are all CGI. That's not actually the case though. Most of the humanoid robots are played by actors. In Netflix's Lost in Space, the Robot is played by actor Brian Steele.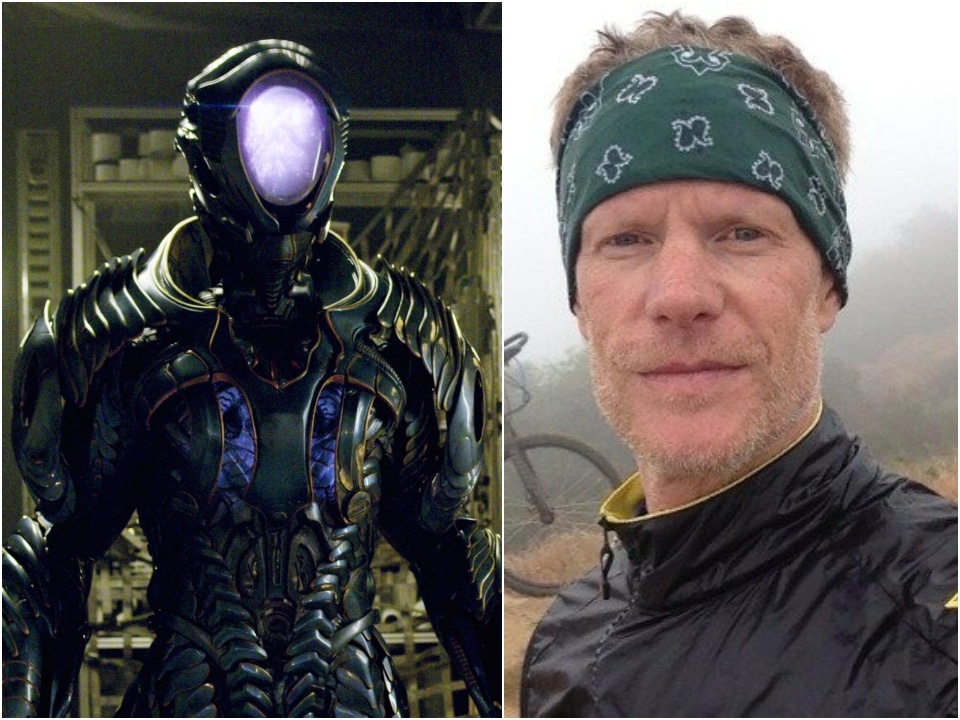 As a robot, it was hard for him to emote which meant the production team needed to determine how to show a robot is happy or sad. The light on the robot's face is what tells the audience how it's feeling.

Jeepers Creepers' The Creeper
Horror movies always have the creepiest villains, and Jeepers Creepers definitely has one of the scariest. The Creeper, played by Jonathan Breck is always on the lookout for their next quarry. It's not easy to get into character for this franchise though.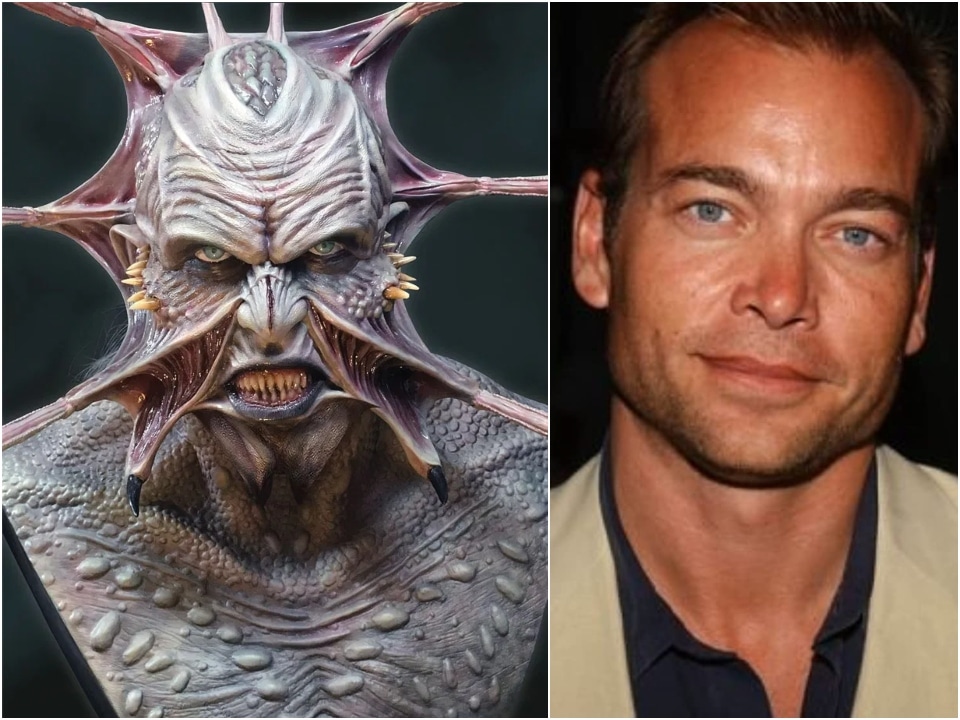 The makeup takes around four hours, and there are a lot of stunts and choreography to learn. Breck reportedly learned the stunts himself, and performed them in the last three films.

The Avenger's Corvus Glaive
Sometimes a villain needs a sidekick, and that's what the Avengers: Infinity War gave Thanos. Corvus Glaive, played by Michael James Shaw was tasked with helping Thanos with his mission.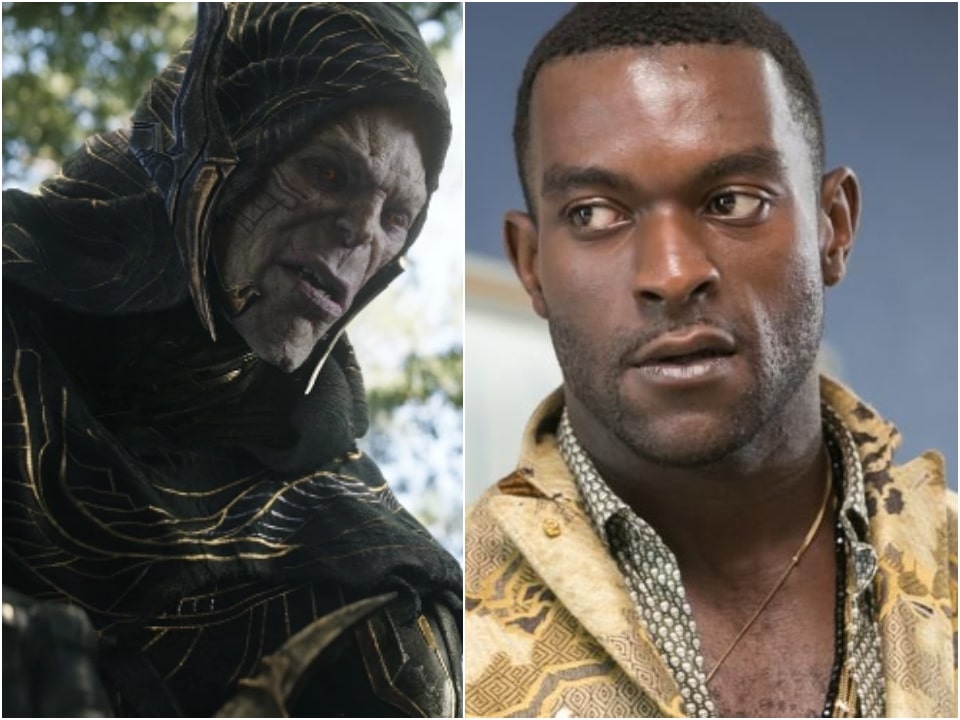 Like Josh Brolin, Shaw's appearance was done digitally and not with makeup. He had to wear a motion capture outfit, and all of his body movements were used for Corvus.

Monster's Aileen Wuornos
South African actress Charlize Theron is known for playing glamorous parts. She decided to delve into the world of a woman who wanted to end the lives of men, and play Aileen Wuornos.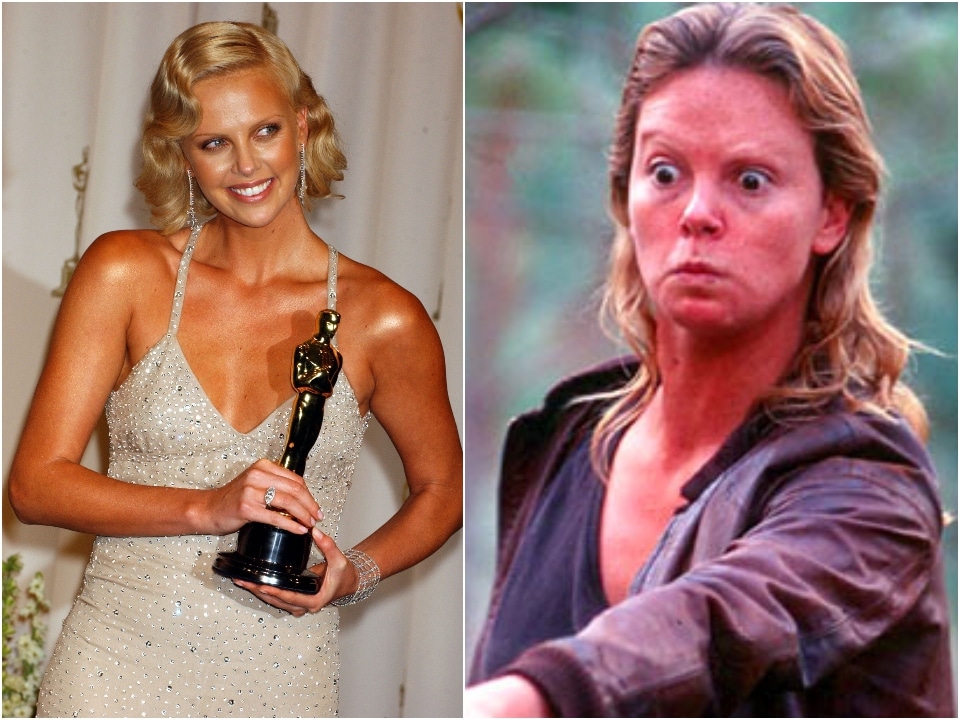 For the role, she had to gain over twenty pounds, stop dyeing her hair, and wear zero makeup. The makeup team had to make her appear older by adding wrinkles.