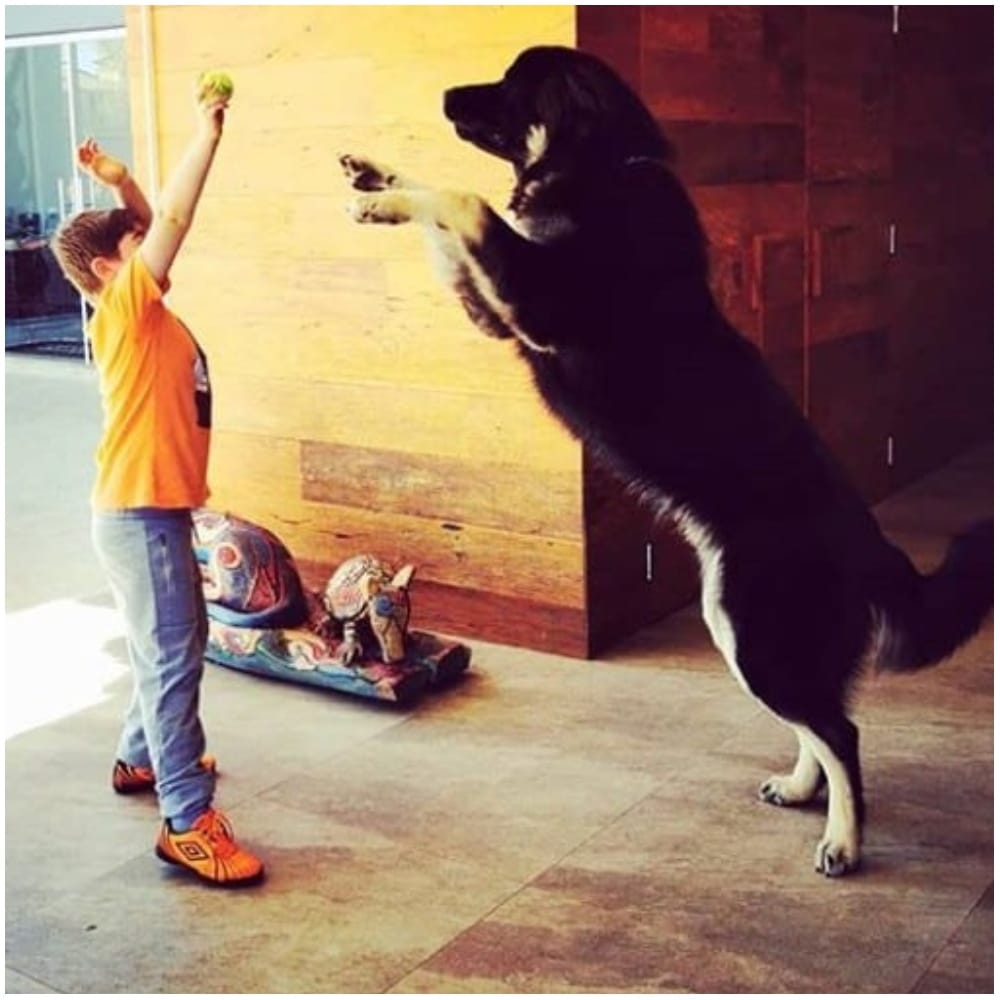 Domesticated dogs were created from a now extinct wolf breed thousands of years ago. Since then, a variety of dog breeds have been created through natural means and through some very careful breeding. That means that some dogs were bred to be docile canine companions, while others were created to be working animals. A lot of people don't think about the origins of their dog's breed which means you may end up with a dog that's not suited to living in your home.
These dog breed with a good training routine and love can be wonderful, helping, and kind pets. But in the hands of the wrong owner or without the proper training, these dogs can be dangerous.
Belgian Malinois
The Belgian Malinois is a beautiful dog known for its intelligence, which has made it well-suited to working as a police dog, or with the military. They are sometimes called a Belgian Shepherd, as they share common traits with the German Shepherd. While they are excellent working dogs, who can sniff out pesky criminals or participate on K-9 search and rescue units, they do not make great pets.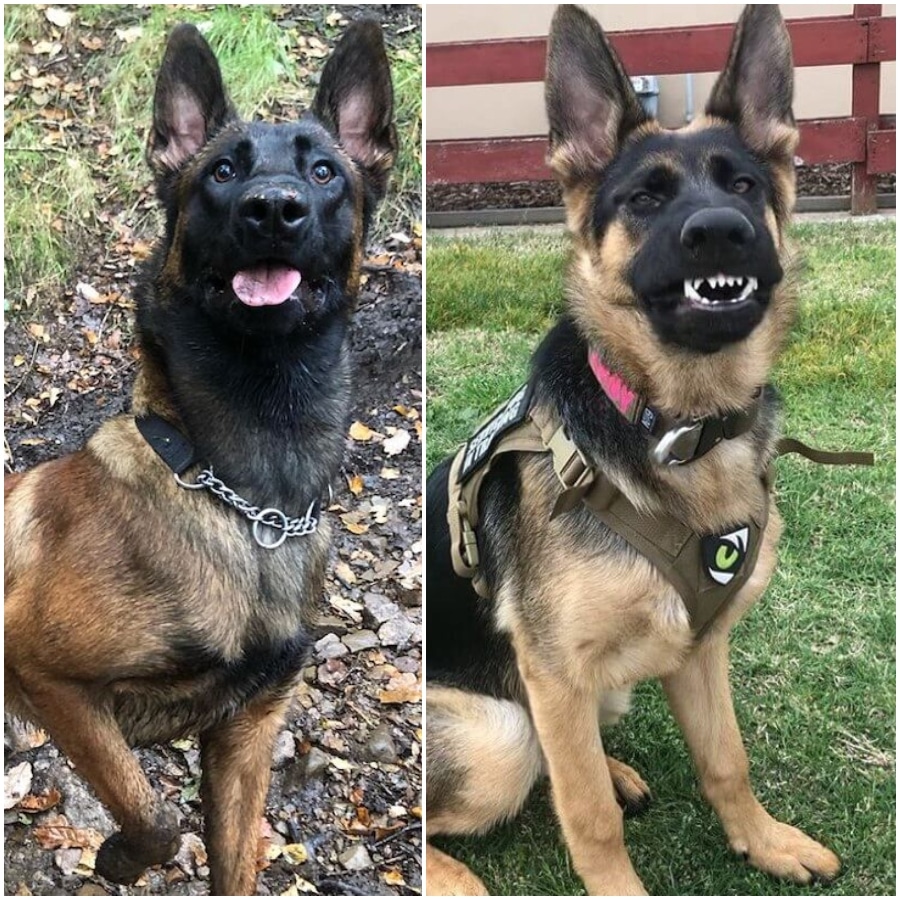 This is due to the fact that they need constant stimulation, and if they get bored they tend to chew. Nobody wants to come home to a chewed on couch, and torn pillows after leaving a Malinois at home alone all day.
Bernese Mountain Dog
Bernese Mountain dogs are characterized by their black, white and brown coats and their size. They are one of the bigger dog breeds to be descended from the Swiss Alps. These big dogs love to frolic in the snow, and enjoy running around in the great outdoors. They can adjust to living inside with their families, but they prefer to work.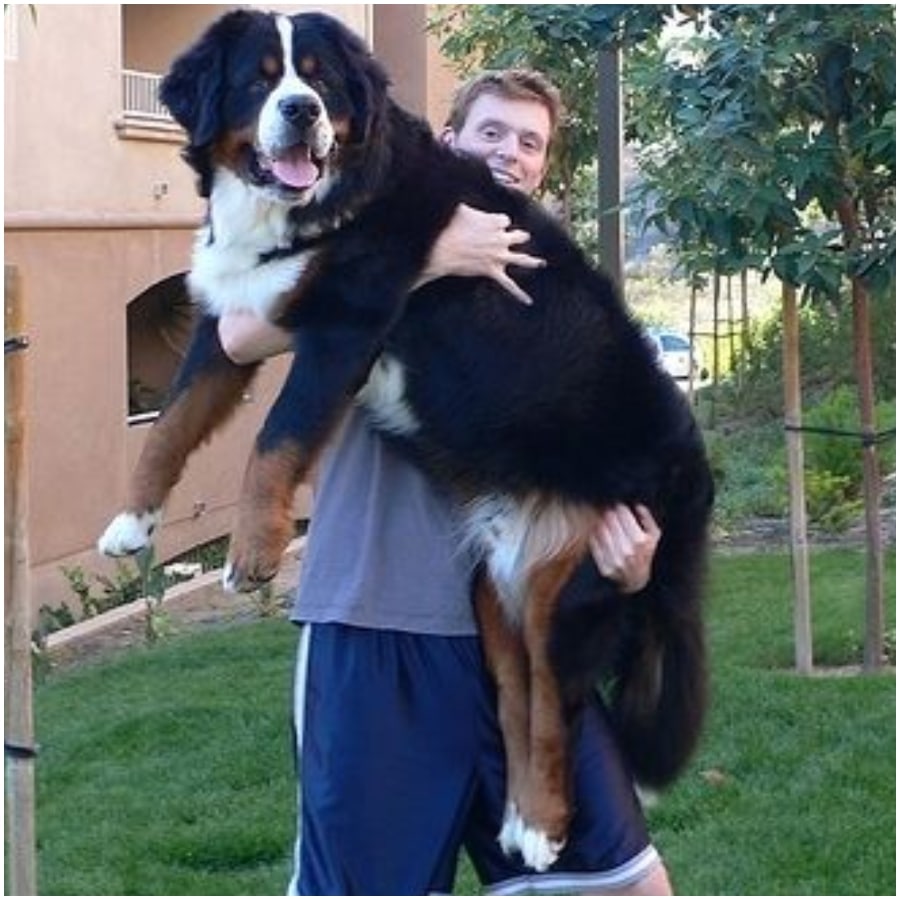 During the past couple of centuries, Bernese could be seen hooked up to carts and helping their owners haul things like firewood. While they don't make great indoor dogs, they are more adaptable than some of the other breeds on this list.
Boerboel
The Boerboel hails from South Africa, where it was bred by the Boers as a working dog. They tend to suffer from separation anxiety, which means they need an owner who is always around. If you have an acreage, or a farm then a Boerboel is a good dog to have. It will protect the livestock from predators, and anyone else who it sees as a part of its pack.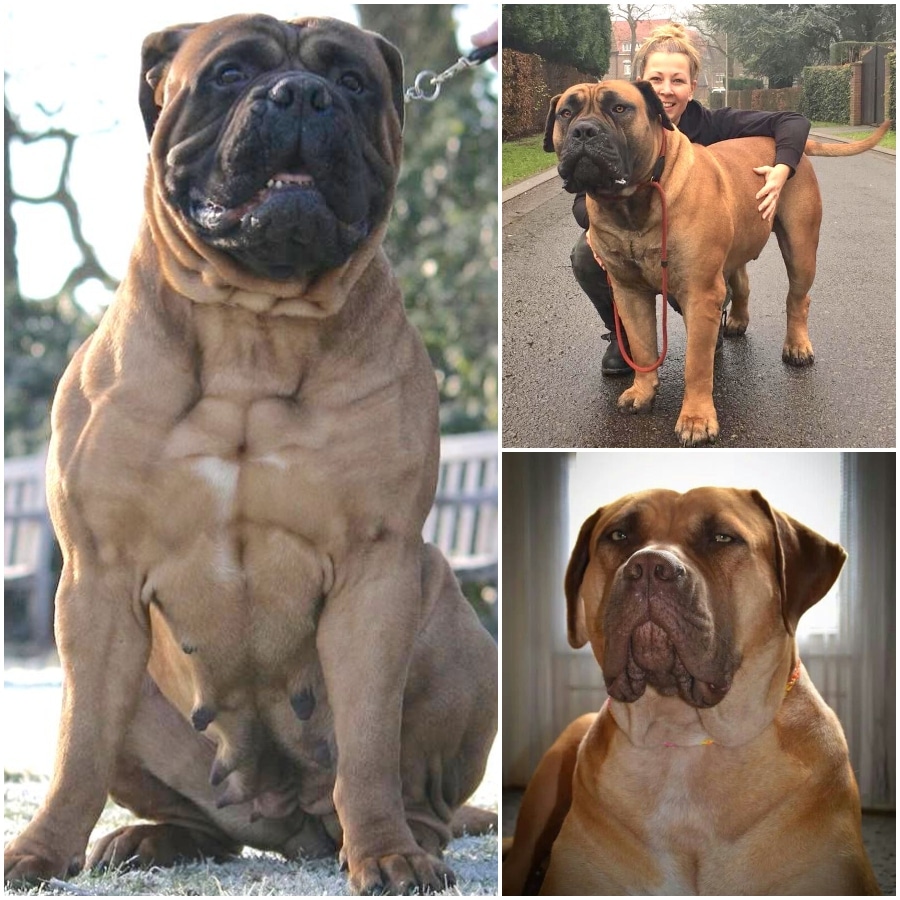 This protective instinct also means that the Boerboel can have bouts of aggression, which is something else to be mindful of. This aggression is never towards their owners though, just someone who they feel is threatening their owner.
Fila Brasileiro
The Fila Braseileiro has a rather intimidating appearance, and for good reason. It was bred as a hunting dog, with the specific purpose of tracking and then trapping prey. While they weren't used to kill animals, they were involved with keeping them busy until their owners arrived.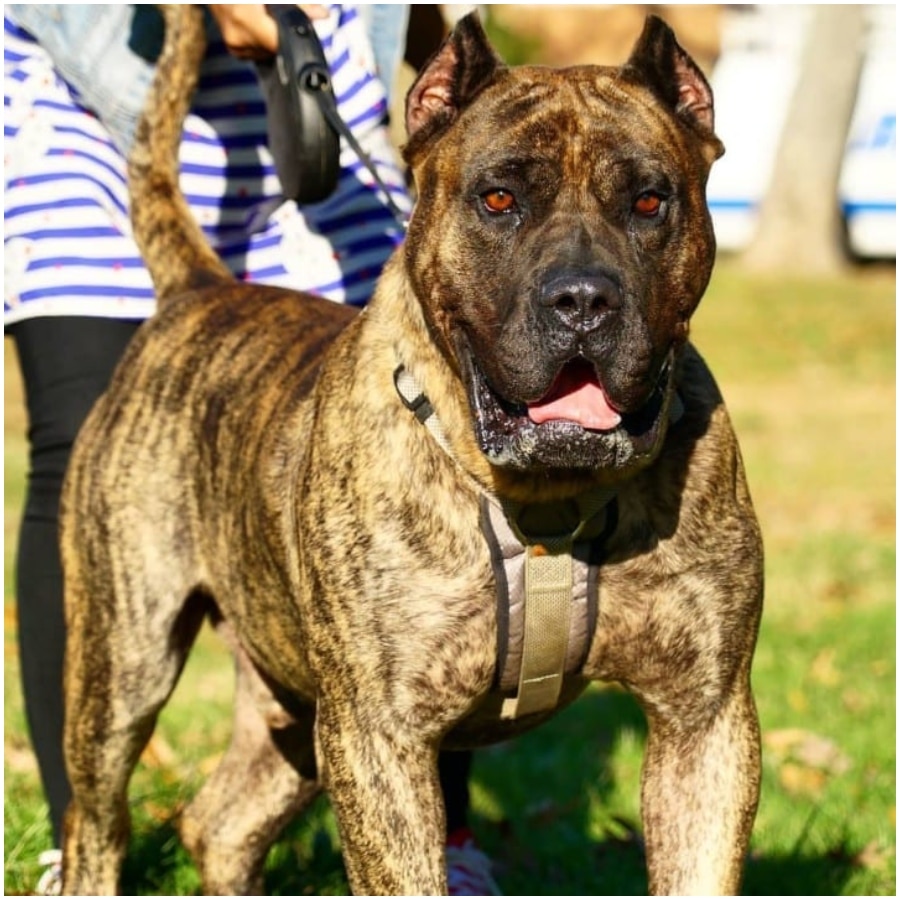 They are naturally aggressive, which makes them very difficult dogs to have around small children. If you want to add a Brasileiro to your life, it's best to have them as guard dogs for your property. They are happiest, when they are able to patrol and keep out people who aren't supposed to be there.
Rhodesian Ridgeback
Another dog breed that comes from Southern Africa is the Rhodesian Ridgeback. This large reddish brown breed is still used as a hunting dog today. What made them popular during the colonial period, was their ability to not only track lions, but also protect their owners from them.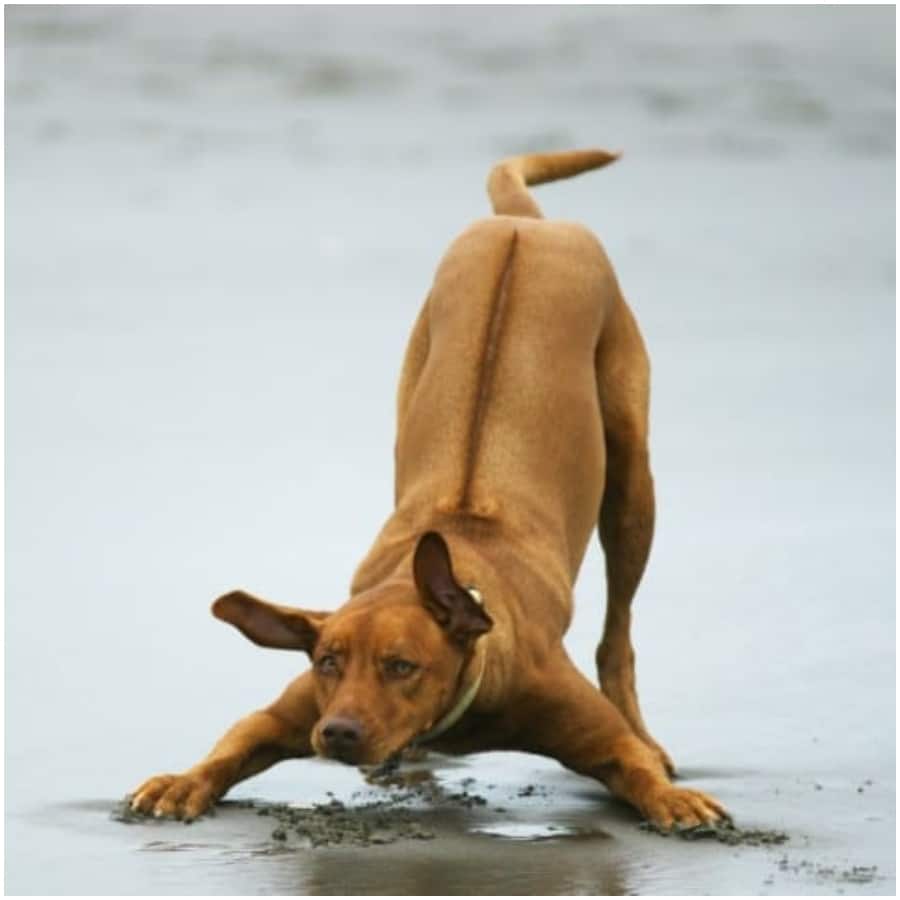 Generally, they are quite docile unless provoked in which case they can become quite aggressive. They must be well trained as puppies, otherwise they will not like strangers coming into their home.
Cane Corso
The Cane Corso may look intimidating, but they are generally giant sweethearts to their owners. They love being around children, and feeling like they need to protect their human pack. However, that natural instinct to protect means that anyone who is not in the pack could be a potential threat.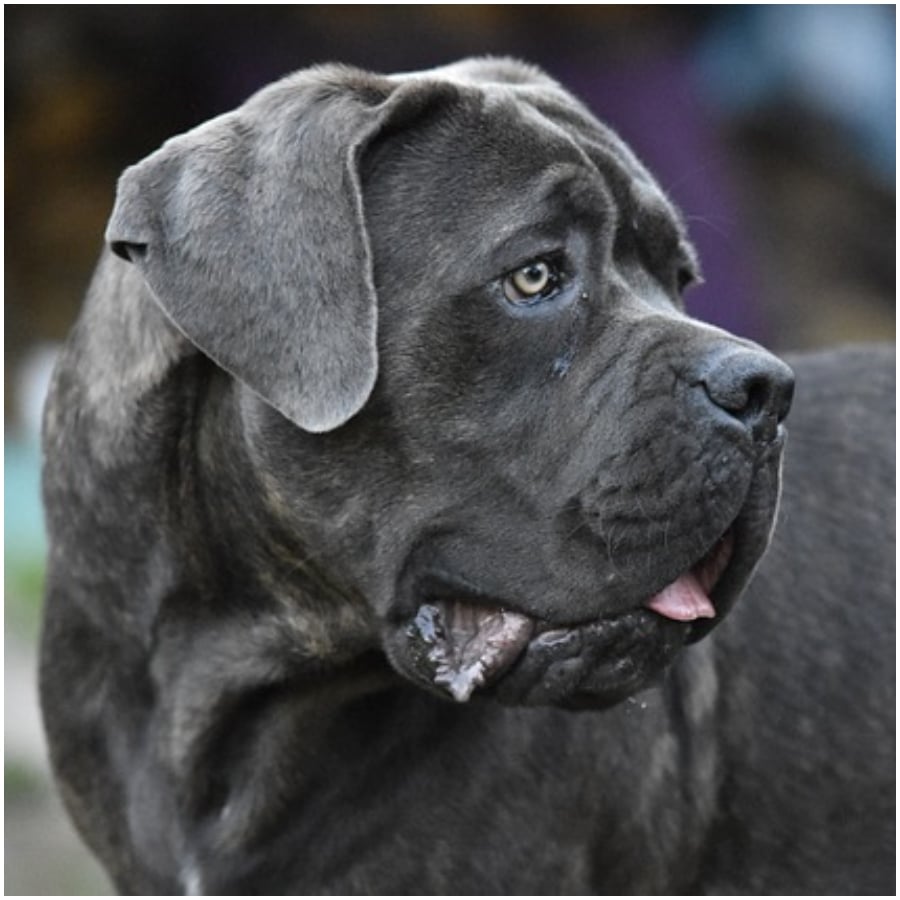 This can lead to a bit of hostility when guests come over, and make any sudden moves appear threatening. The Corso requires a lot of socialization and training as a puppy, to avoid these aggressive tendencies.
Wolfdog
It's actually illegal to breed domesticated dogs with wolves in most states. Wolves are natural predators, and are used to being at the top of the food chain. Wolfdogs are the hybrid version of wolves and dogs, and while some of them can be quite friendly they're still pretty wild.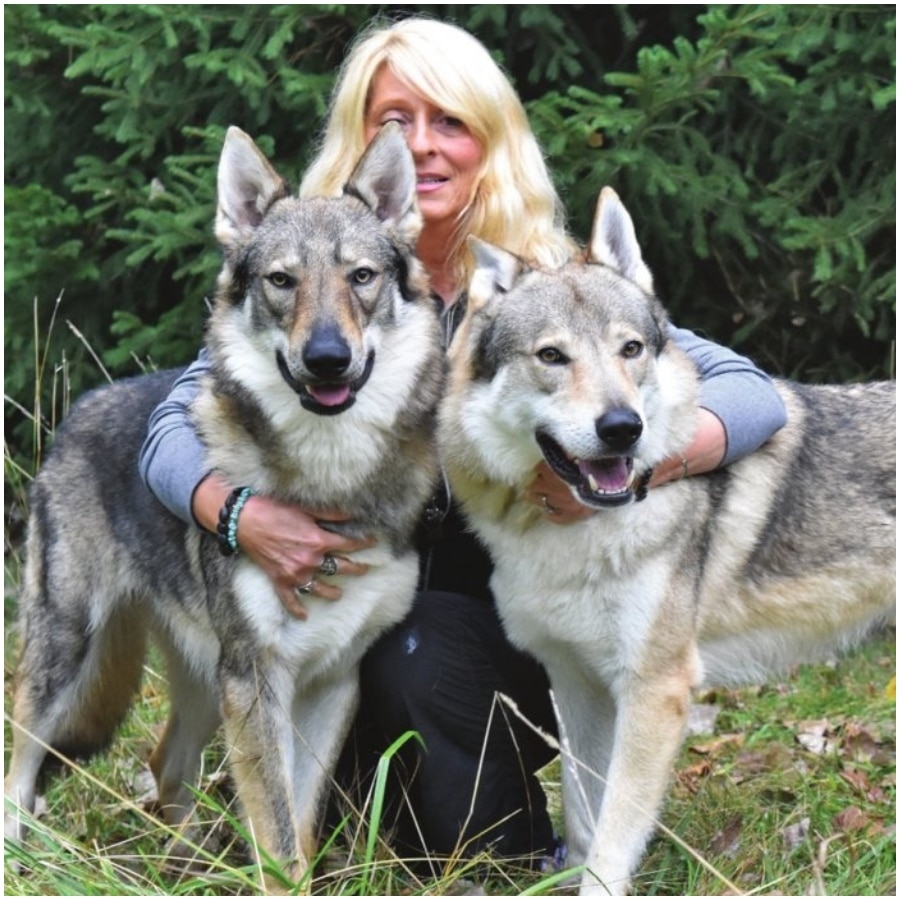 At the end of the day, they are still wild animals and they can be unpredictable. This is not a dog you want to have around children, as you can't be sure they won't bite if provoked..
ֿ
St. Bernard
St. Bernards are generally considered to be friendly giants, who like to slobber on their owners. Due to their size, they are not well-suited to apartment living, but instead need a house with a yard.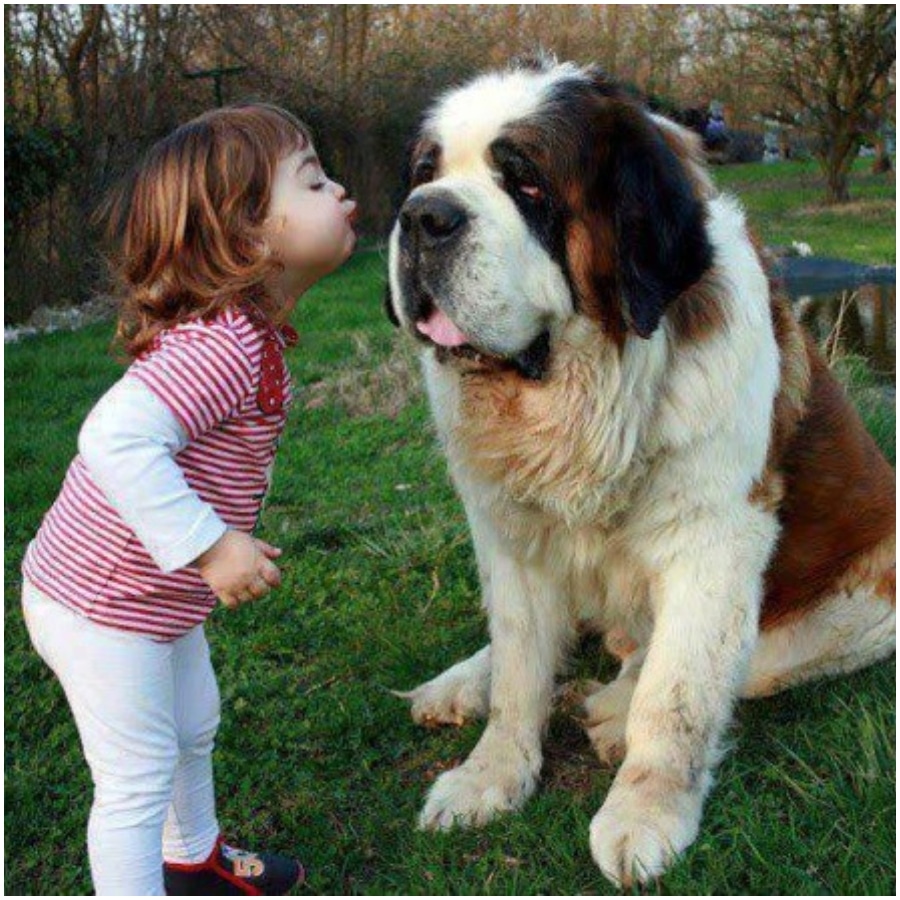 They tend to be unaware of their size, which means they will bump into tables and knock over plants and breakables. As far as children go, St. Bernard's like to let children climb all over them, if they are socialized with children as puppies.
Great Pyrenees
The Pyrenees mountains in Spain are where this large white breed comes from. As they are herding dogs, they love being outside in cold temperatures and rolling around in snow. They can live inside, but owners must make sure to groom them regularly.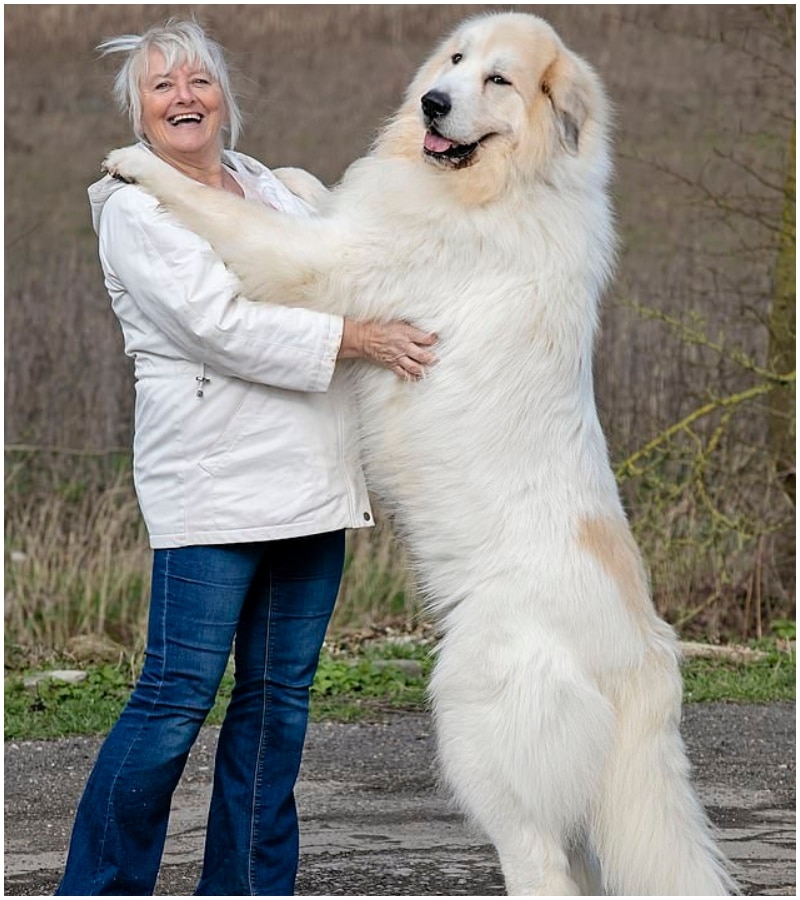 Their ear hair needs to be trimmed, otherwise they are prone to very bad ear infections. If a Great Pyrenees is sleeping a lot, it means that it has overheated so houses can't be kept really warm.
Skye Terrier
While the Skye Terrier might not be a big dog, that doesn't mean that they don't have a feisty temperament. They're used to roaming around the English countryside and hunting for small animals.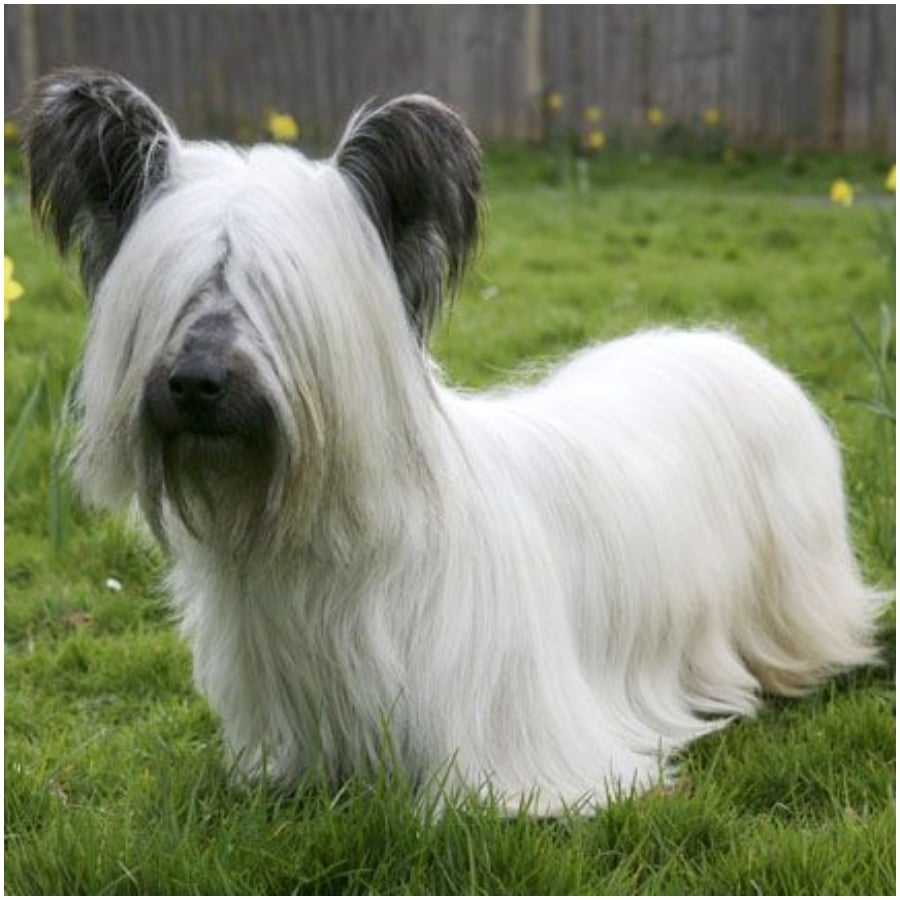 Due to this love of hunting, they may hunt smaller pets in the home like cats. As well, if they are not raised around children, they will not like having to share their owner's affection if children are later introduced to the household.
Tosa
Dog fighting still exists in many parts of the world, and in Japan it is still legal. There is only one breed used for this, and that is the Tosa. As these dogs are primarily bred for the arena, they are not used to being in homes.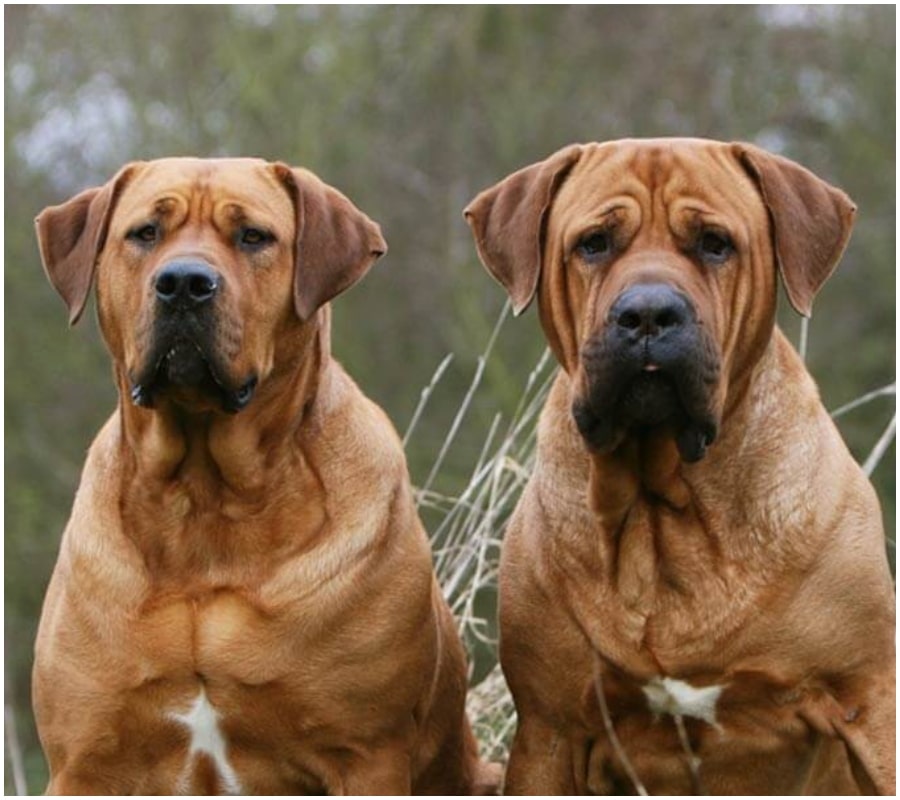 Prized for their aggressive tendencies, a Tosa does not do well around families, small animals, and children. If you're searching for your next dog breed, it might be best to give the Tosa a pass.
Basenji
The Basenji was first bred in Afghanistan, and was used as a hunting dog. They're most recognizable for their bark, which sounds like a yodel. As they love to hunt, they need to be kept in a home where they are the only pet. Any cats, or rodents like hamsters will be seen as prey by the Basenji.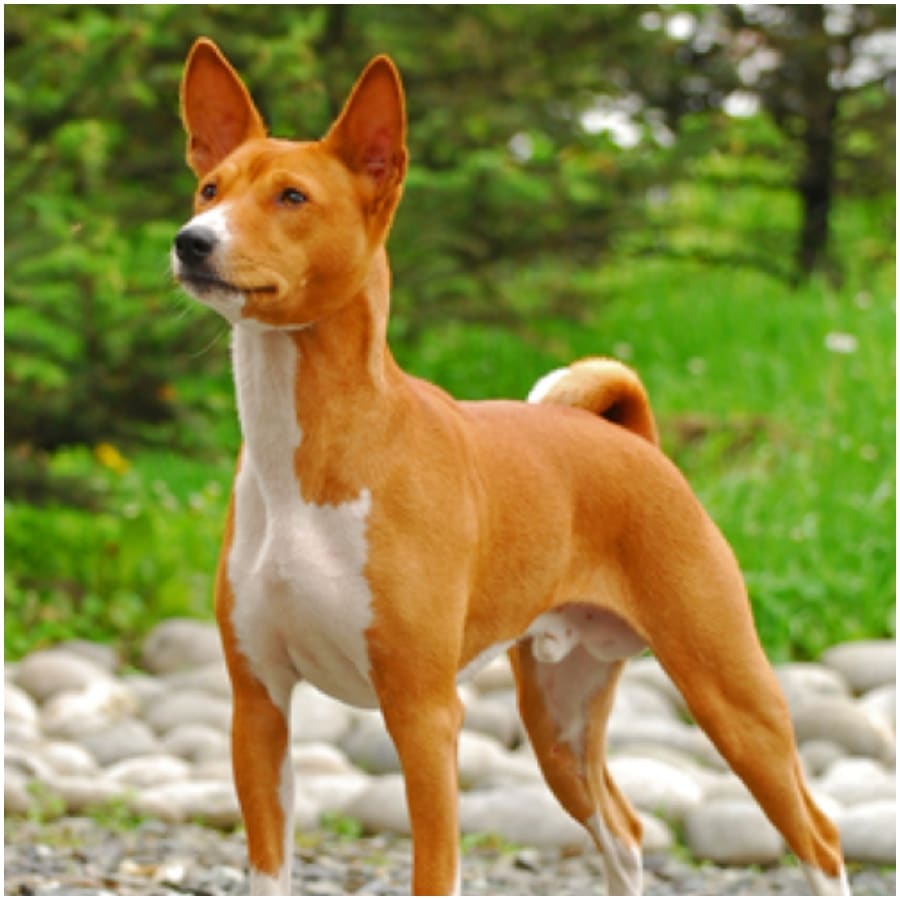 They are also masters at escaping, and cannot be left alone in a yard. You may have to send out a search party for it once in a while.
Shar-Pei
The Shar-Pei has pretty ancient roots. They were first documented in China, where they were revered as guard dogs to the Emperors. Now, they are less used as guard dogs and more often seen as pets.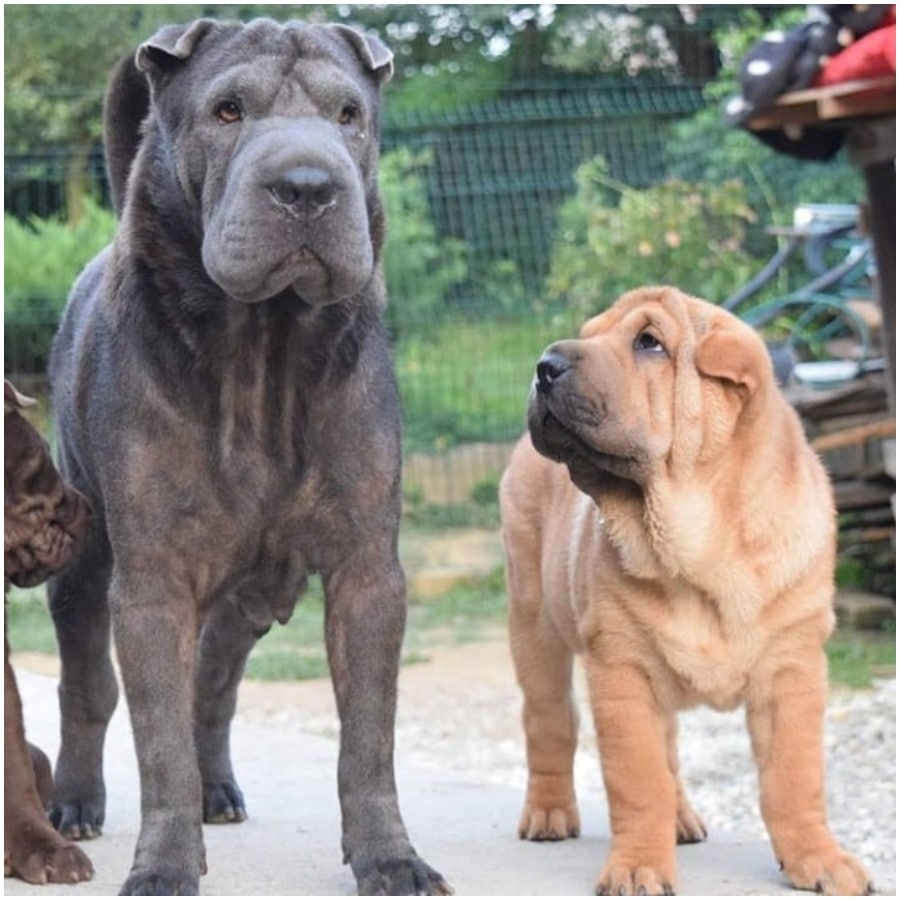 They make decent family dogs, as long as they are raised from a puppy to adulthood around children. However, they will see their home as their territory and may not like strangers or other pets coming onto their land.
Pekingnese
The Pekingese is a toy-sized dog which makes them perfect for apartments, and houses that are all one level. Their short legs make it difficult for them to navigate stairs, which can lead to all sorts of accidents.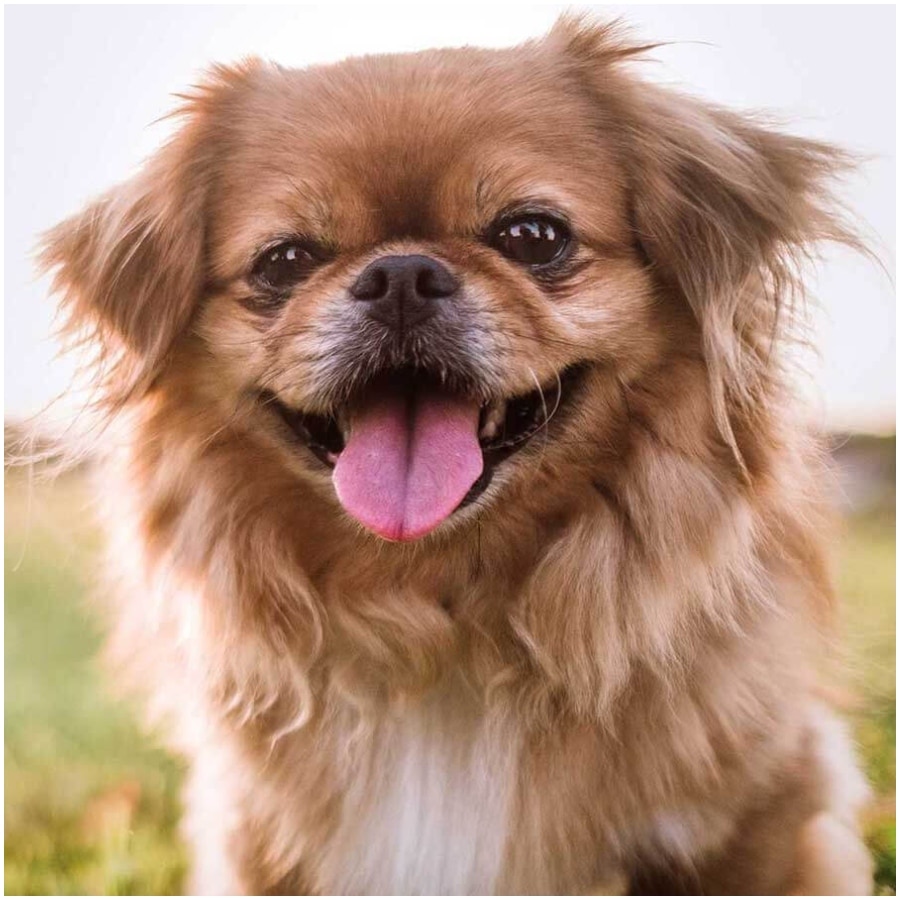 These dogs are not rough and tumble dogs, and they tend to lead the happiest lives with humans who just want a lapdog. Over the years, they have also been overbred which has led to a ton of health issues, specifically respiratory ones.
Jack Russell Terrier
Jack Russell Terriers are fiery little dogs that have a lot of energy. They love exercising and running around outside. One thing to be aware of with Jack Russells, is the fact that they do not like to be bothered by small children.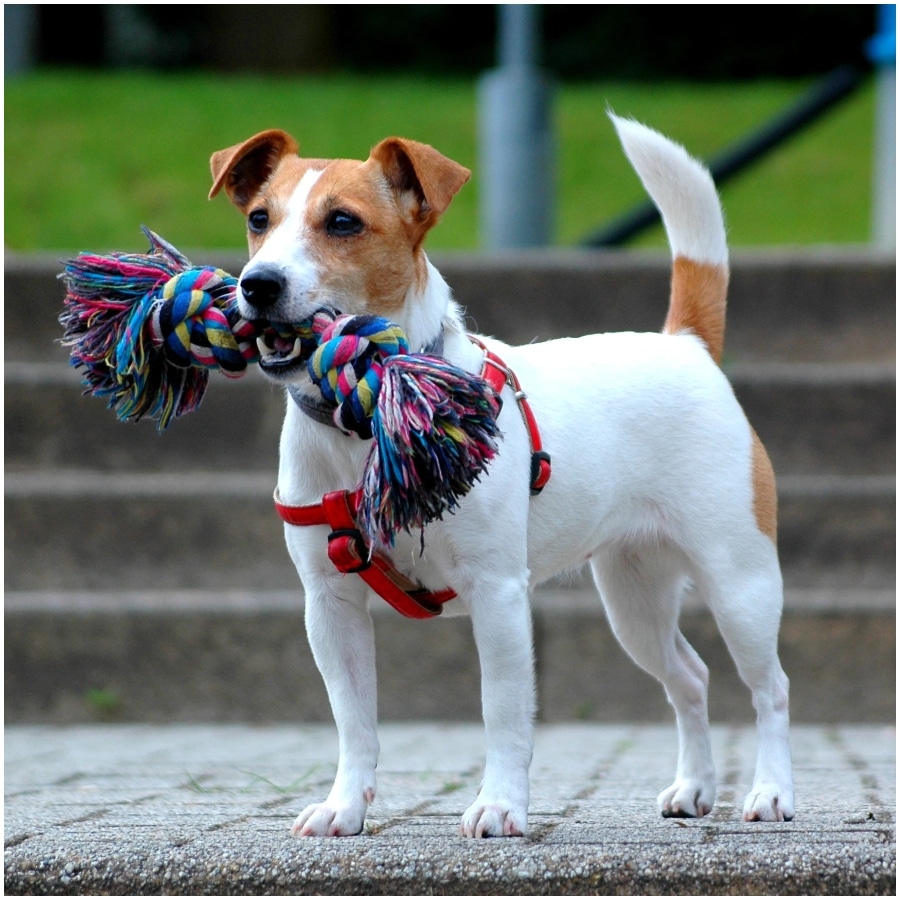 If a child tries to roughhouse with a Jack Russell it may become aggressive, which makes them less than ideal as family dogs. A Jack Russell will need a lot of socialization, and exercise.
Shih Tzu
Shih Tzu's were first bred in China, and kept as lapdogs by the wealthy classes. They're pretty cute little dogs, but they are notorious for being difficult to housetrain. It's very difficult to teach a Shih Tzu that it needs to go to the bathroom outside, and listen to the commands it's owner tells them.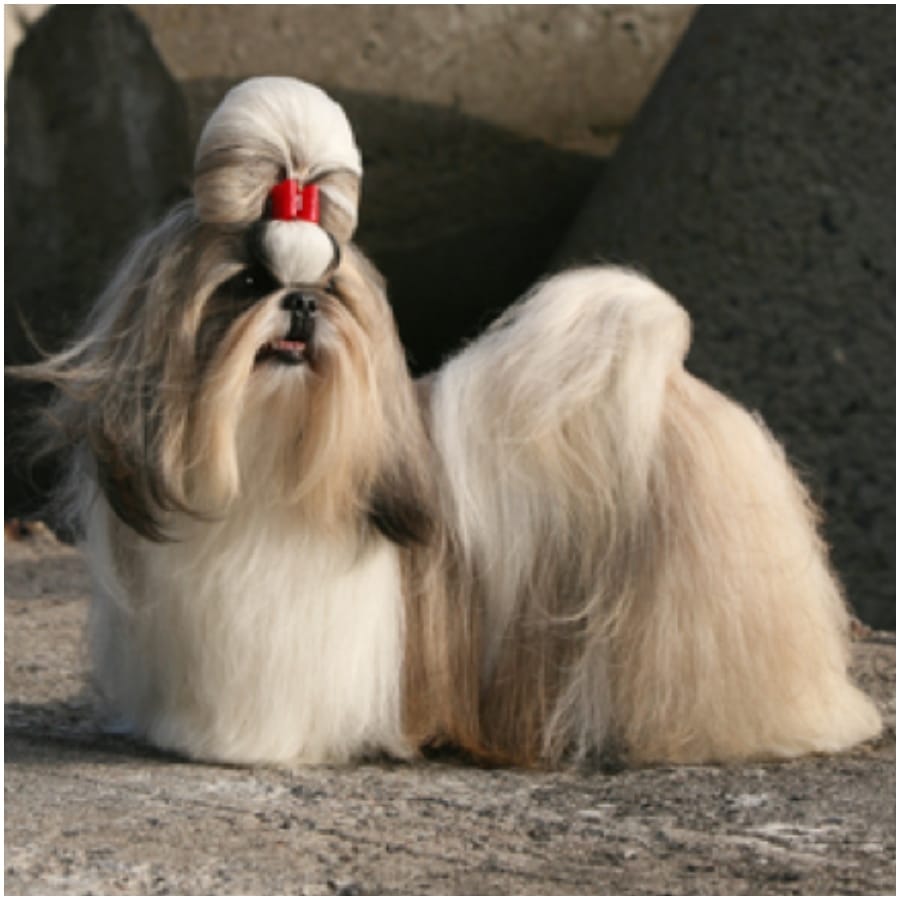 They also have a myriad of problems, like sensitive skin and difficulty breathing. That can mean a lot of vet bills in the future.
French Bulldog
French Bulldogs might look like they are tough little guys, but underneath that tough face they are big softies. They get lonely if their owners aren't around, and get overheated very easily.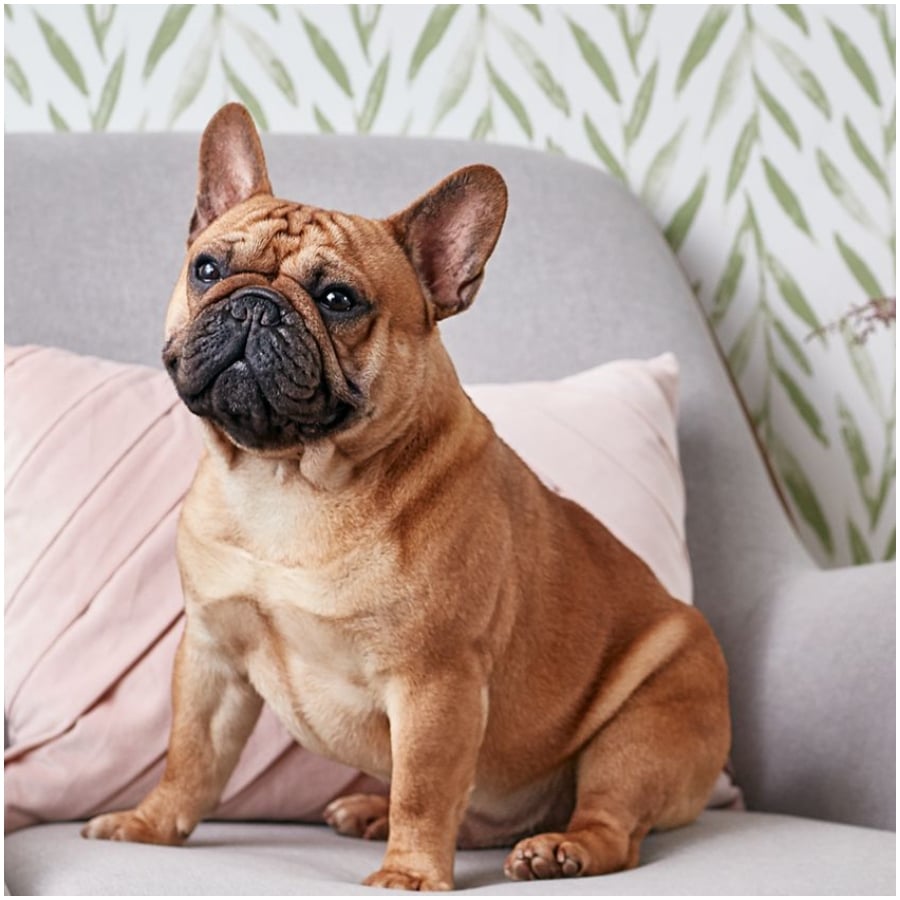 When overheated they can have trouble breathing, which can lead to them passing away. Also, if you travel a lot and want to bring a French Bulldog as an emotional support animal, you should reconsider. They hate traveling, and tend to get very stressed out.
Chow Chow
Another dog breed with origins to China is the Chow Chow. According to the history of the breed, it is one of the oldest in the world. Chow Chows are characterized by their purple tongues, long shaggy coats, and scrunched up faces.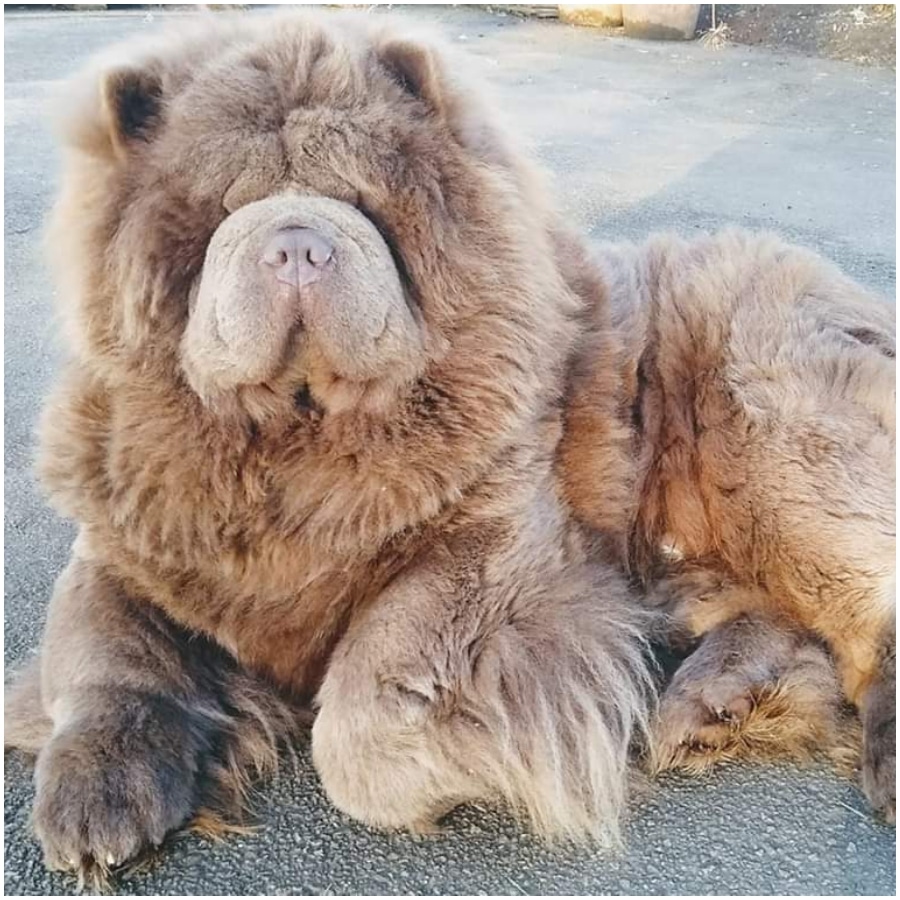 They are incredibly protective, which makes them a difficult dog to have around others. One thing they love, is surveying their territory or in this case, their homes from the comfort of a soft bed or couch.
Affenpinscher
At first glance, the Affenpinscher looks like an adorable stuffed animal. They are known for their playful personalities, and confident natures. This little dog has the personality of a big dog, and tends to be very territorial.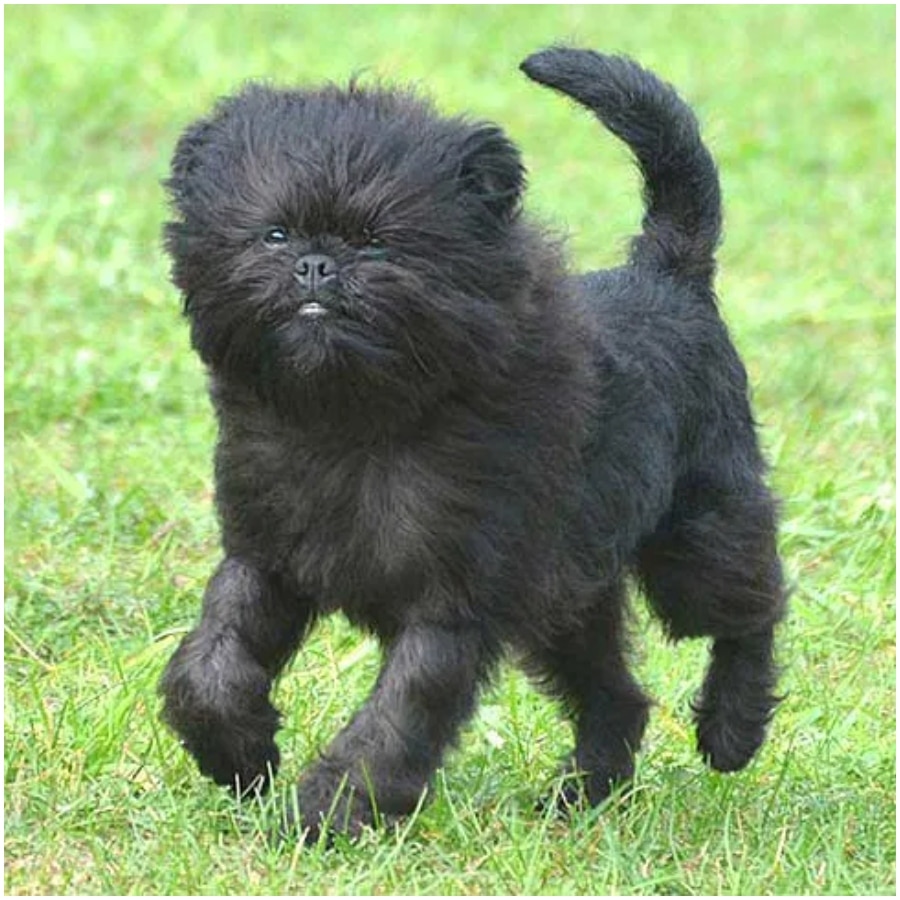 If they are playing with their toys, they will not share them with other dogs or children. In some instances, they may become aggressive if they feel like someone is trying to take something that belongs to them.
Caucasian Ovcharka
Originally from the country of Georgia, the Causasian Ovcharka is one of the bigger dogs on this list. While they tend to be pretty lazy, and spend a lot of time sleeping, as soon a stranger enters their home they are on high alert.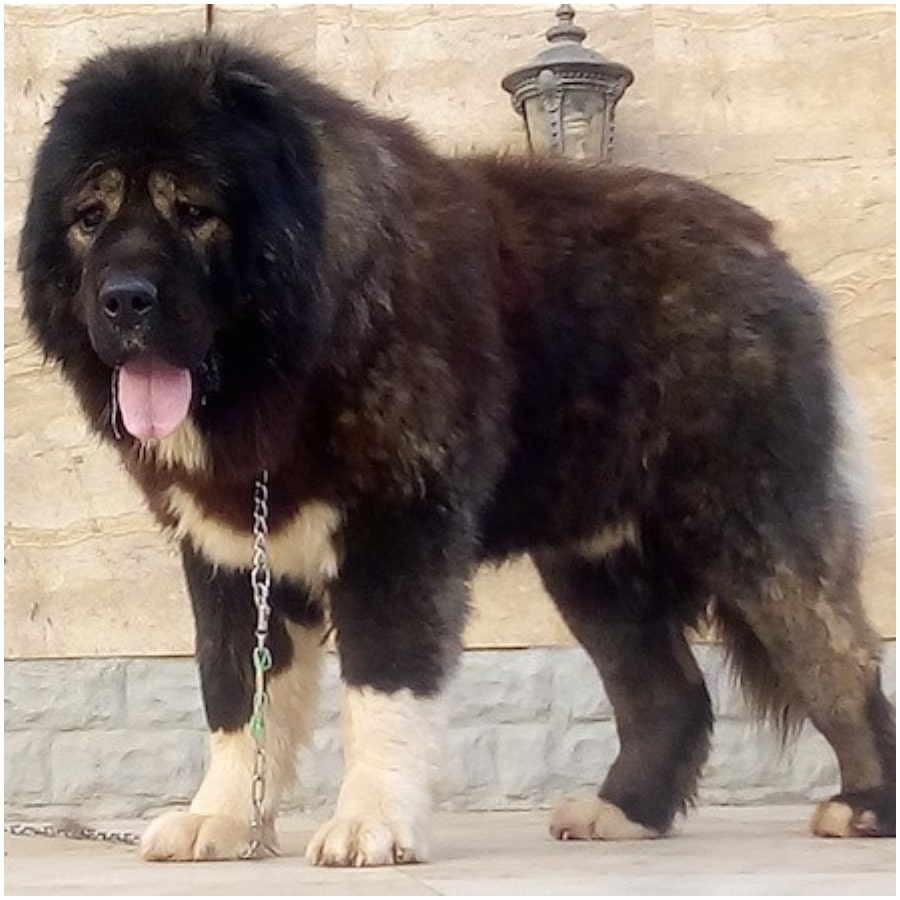 They do not like strangers, and may try and attack any who come to their homes. If you want a dog that is generally friendly towards everyone, then the Ovcharka is not it.
Catahoula Leopard Dog
With a name like Catahoula Leopard Dog, it's pretty easy to tell that this breed is a tad on the aggressive side. The Catahoula is tied to the state of Louisiana, where the breed was bred to swim in the bayou and hunt along its shores.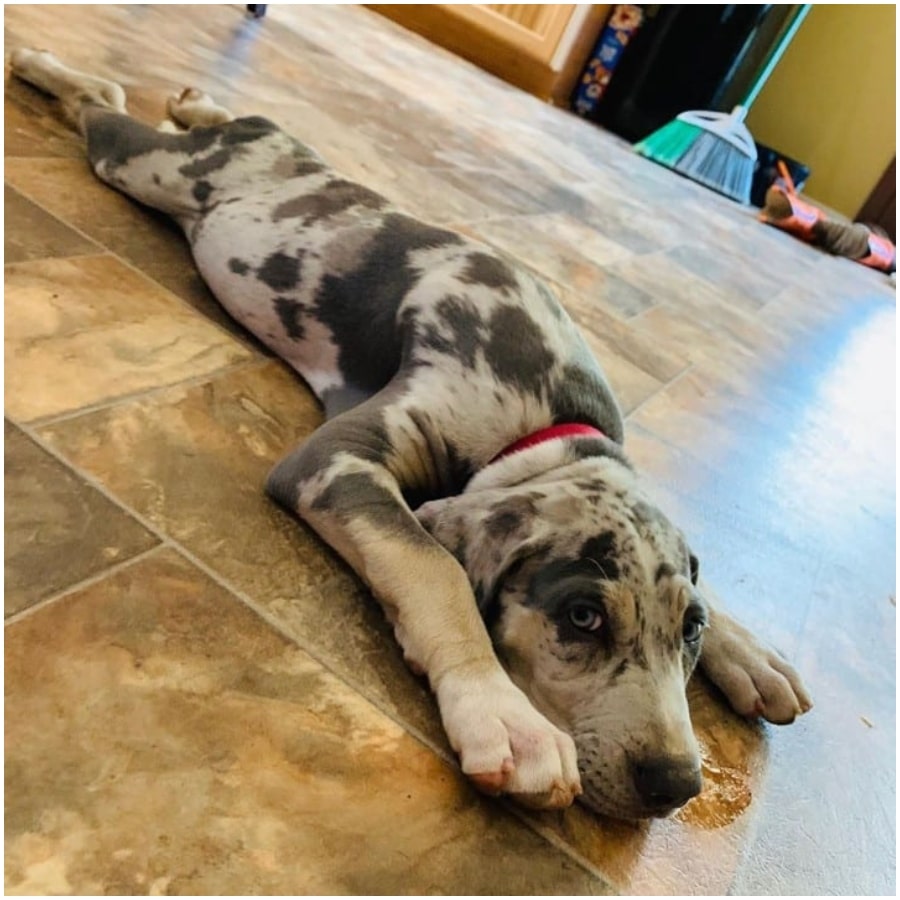 However, getting a Catahoula that is not blind or deaf can be tricky, as this is a common occurrence amongst them. They also require a lot of training, if you don't want them to hunt everything in the yard.
Bullmastiff
The Bullmastiff is a bit of an intimidating looking dog, as it is a half Bulldog and half Mastiff. The Mastiff side is easy to see, because this dog is huge. A full grown Bullmastiff weighs around 130 pounds, which means it is not a dog you want jumping on people.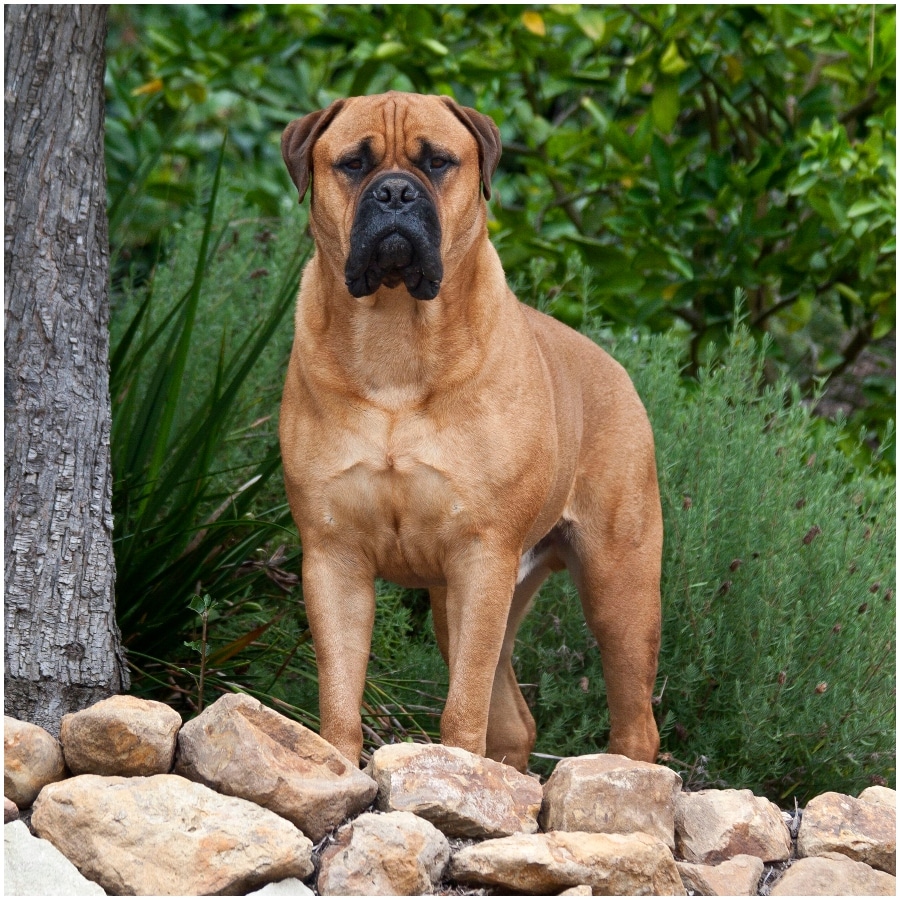 Due to their size, they are not very good family dogs, as they have the ability to knock children over by accident. They love guarding though, so if you need a good guard dog that's going to live outside the Bullmastiff is an option.
Border Collies
Owning a Border Collie seems like a good idea. They are very intelligent, playful, and love running around. However, as they are used for herding livestock, especially sheep they do not make the best family pets.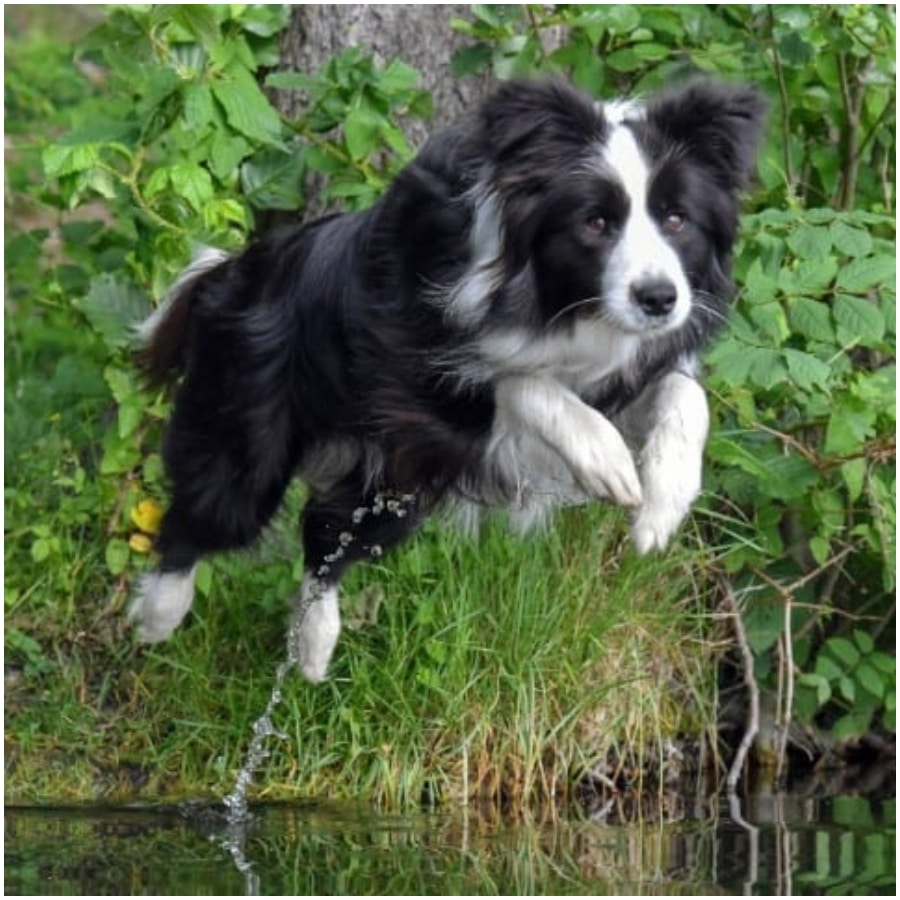 They require almost constant exercise, toys, agility parks, and more to keep them from getting bored. When they do get bored, they tend to chew, and we don't mean just their toys but anything they can get their paws on.
Chihuahua
A lot of people think that because a dog is small, it will make a good pet. For the Mexican Chihuahua this is not the case. They are very noisy little dogs, and often bark at anyone that they deem a threat. For some reason, Chihuahuas in general do not like small children.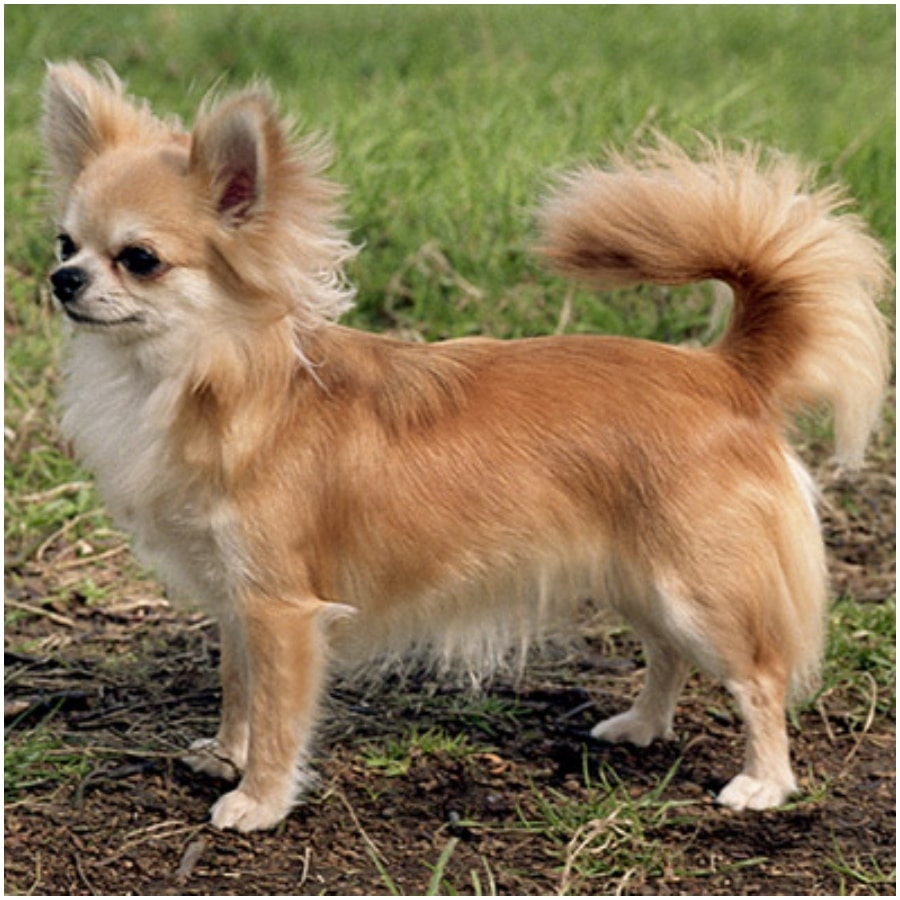 They tend to become aggressive when bothered, and while small they can still bite. If you want a dog that will be loyal to you, and you don't have any children then it's possible to housetrain one.
Bull Terrier
The Bull Terrier is one of the most recognizable dog breeds thanks to the Target commercials. However, in the past, Bull Terriers were used as hunting dogs and in dog fighting. Unfortunately, that past has made them quite aggressive by nature.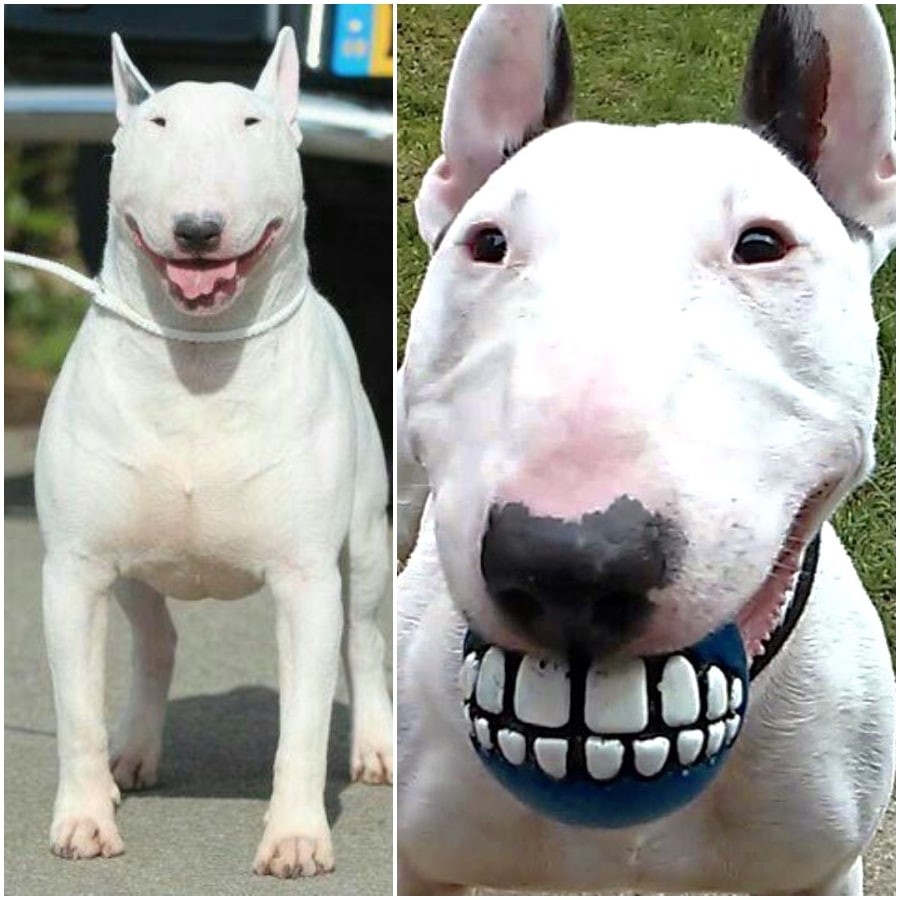 With the right amount of socialization and training from a young age, Bull Terriers can be family friendly dogs.
Dogo Argentino
Certain dog breeds are illegal, and the Dogo Argentino is banned in a number of places. In general, Argentinos like being around their owners but it's hard to tell how they will react in certain situations.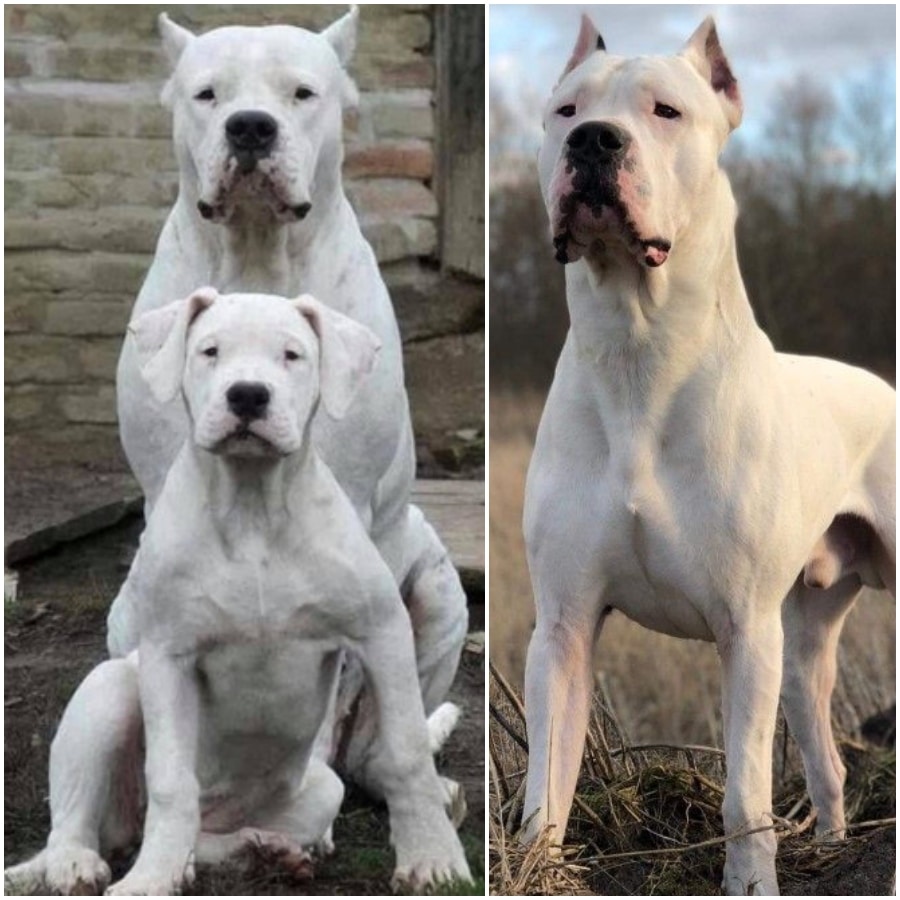 They don't like being bothered by children and other pets. That makes them best suited to guarding, or working with security forces in a K-9 unit.
Great Dane
Great Danes are gentle giants, but that size can be a problem in an apartment or a tiny home. This breed enjoys sleeping, and lazing around on the couch. However, they are so big that they tend to knock valuables off of tables and sometimes step on smaller pets.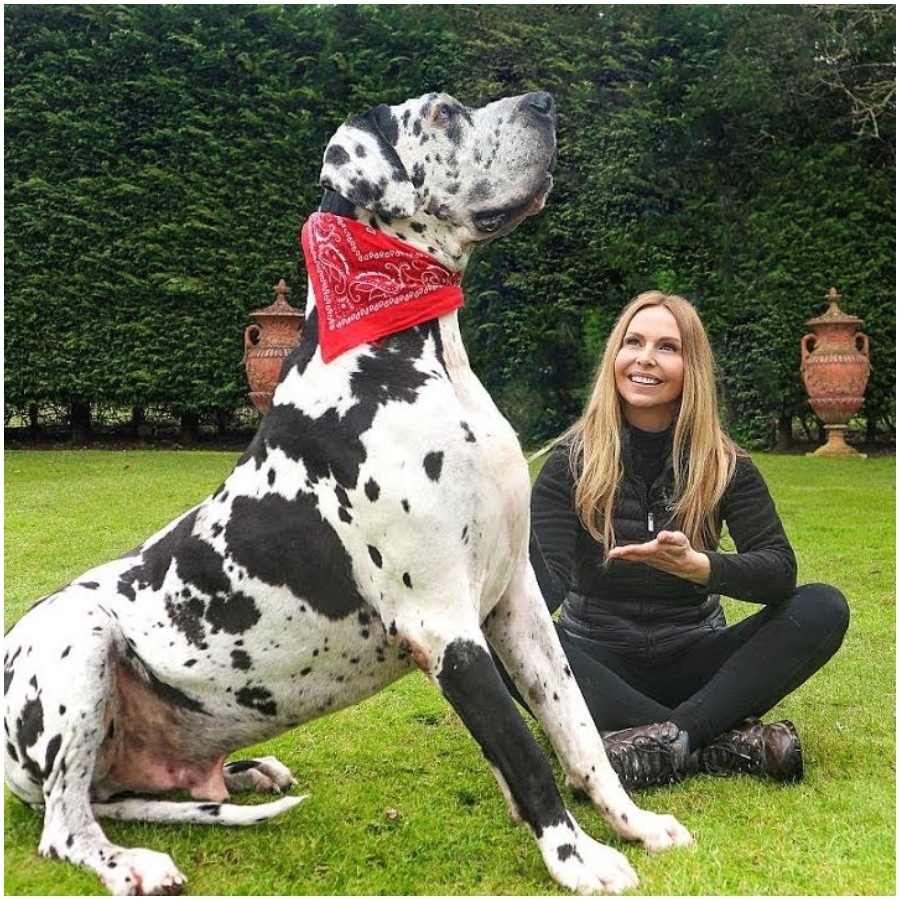 Just make sure you have enough space in your home for a Great Dane before deciding to purchase one.
Rottweiler
The Rottweiler is one of the strongest dogs on this list, and has a jaw that can clamp onto anything. They tend to be quite friendly if they are socialized as puppies, but they do not know their own strength.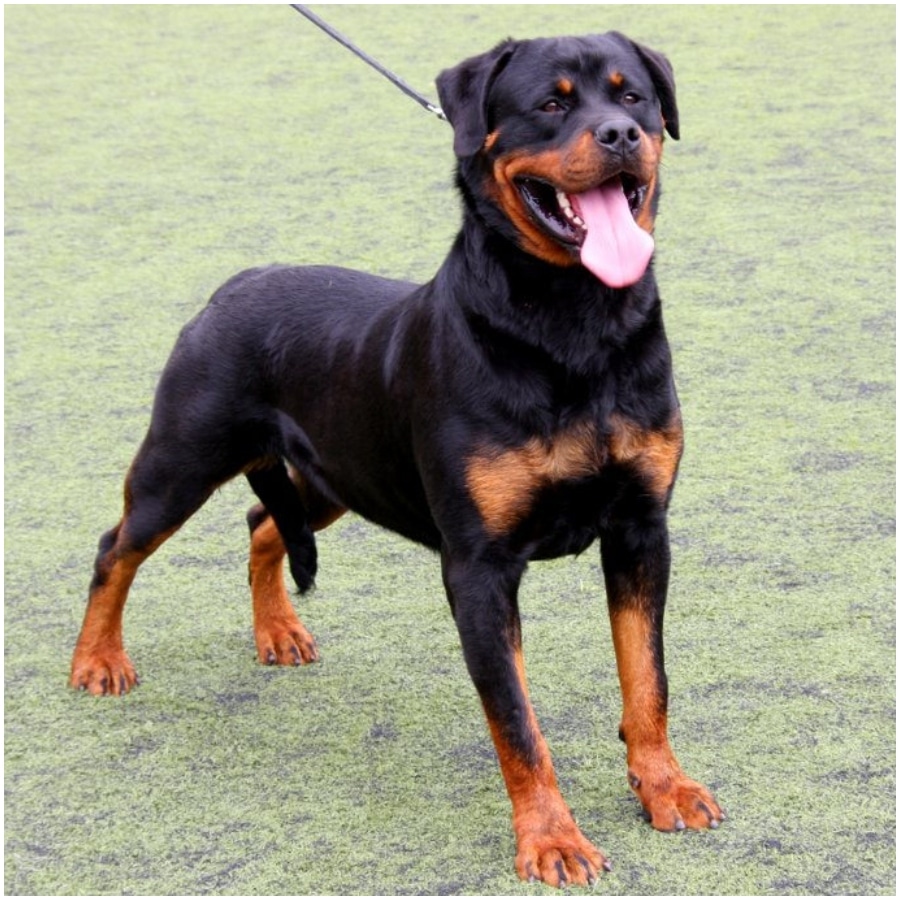 That can be an issue for some dog owners, because Rottweilers tend to pull while being walked. They are also incredibly possessive, and will not let anyone they don't know come near their owners.
Weimaraner
One of the sleekest hunting dogs in the world is the Weimaraner. They're known for their silver coats, and piercing blue eyes. Owning one comes with certain difficulties, such as separation anxiety.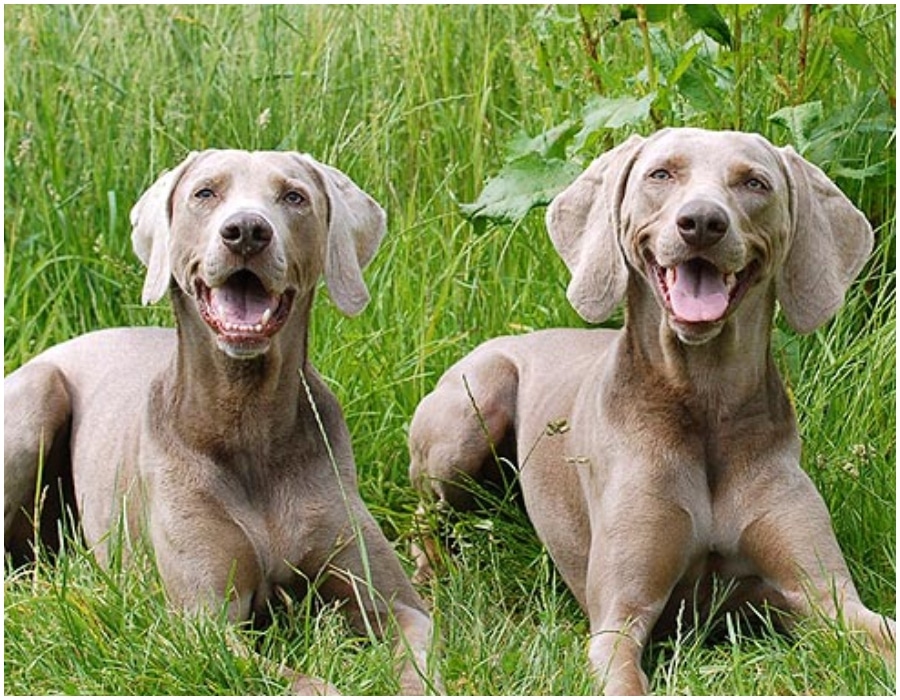 Weimaraners do not enjoy being left alone, and if they are left they may howl for hours. Neighbors do not like this, but it's also a sign of emotional distress for your pet. Make sure you have enough time to spend with your canine and understand its needs.
Siberian Husky
The Siberian Husky has become one of the most sought after pets, until their new owners get them home and realize what they have gotten into.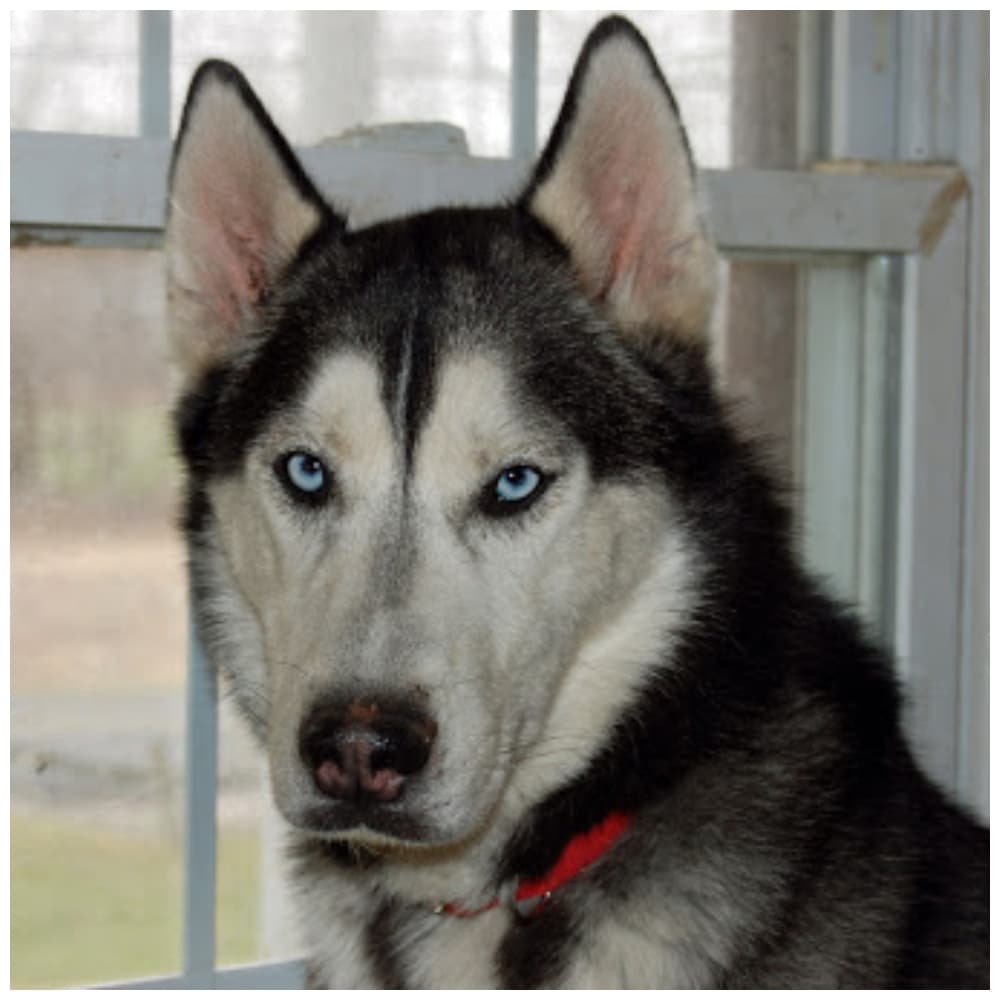 Huskies love to sing the song of their breed, which means a lot of talking all the time. They also prefer to be outdoors in general, and tend to enjoy being in the yard more than the house.
Perro de Presa Canario
The Perro de Presa Canario is a dog breed that originated in the Spanish Canary Islands. As they are descended from the Mastiff, they tend to have a lot of the same character traits – namely aggression.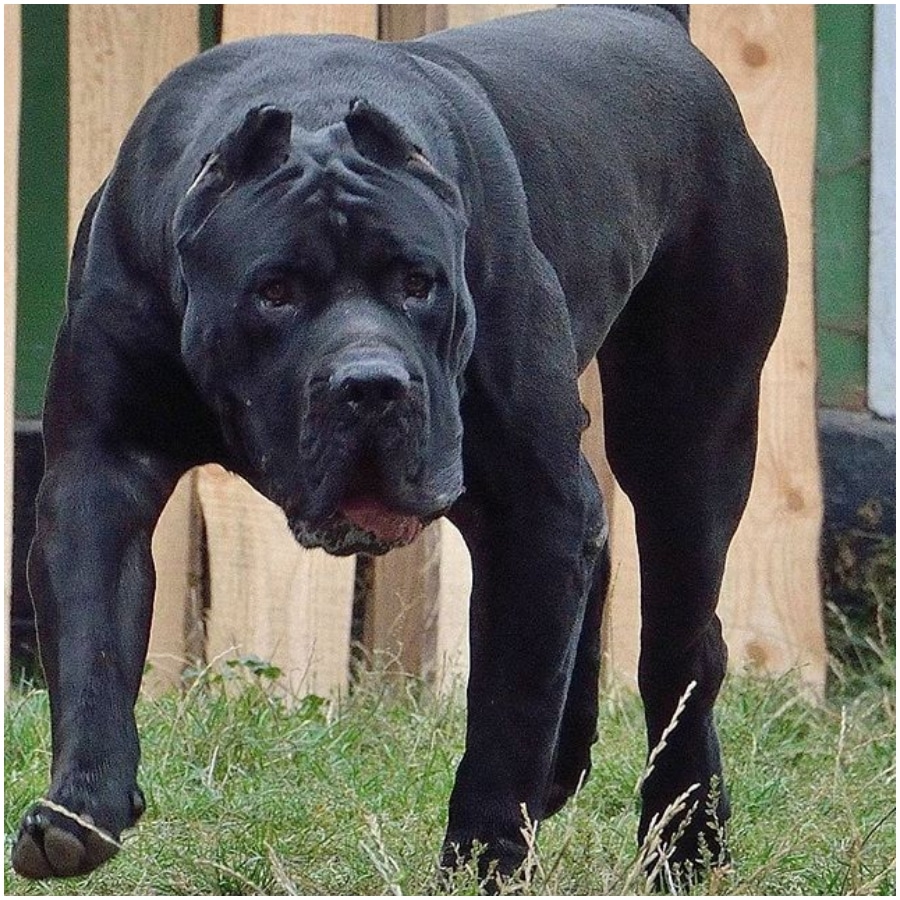 This can make them difficult dogs to have around other pets, and children as they may not be the friendliest. In the past, they have also been used for dog fighting, and they must be trained from a very young age to not see smaller animals as prey.
Dalmatian
Disney made Dalmatians popular when they released the original 101 Dalmatians animated film.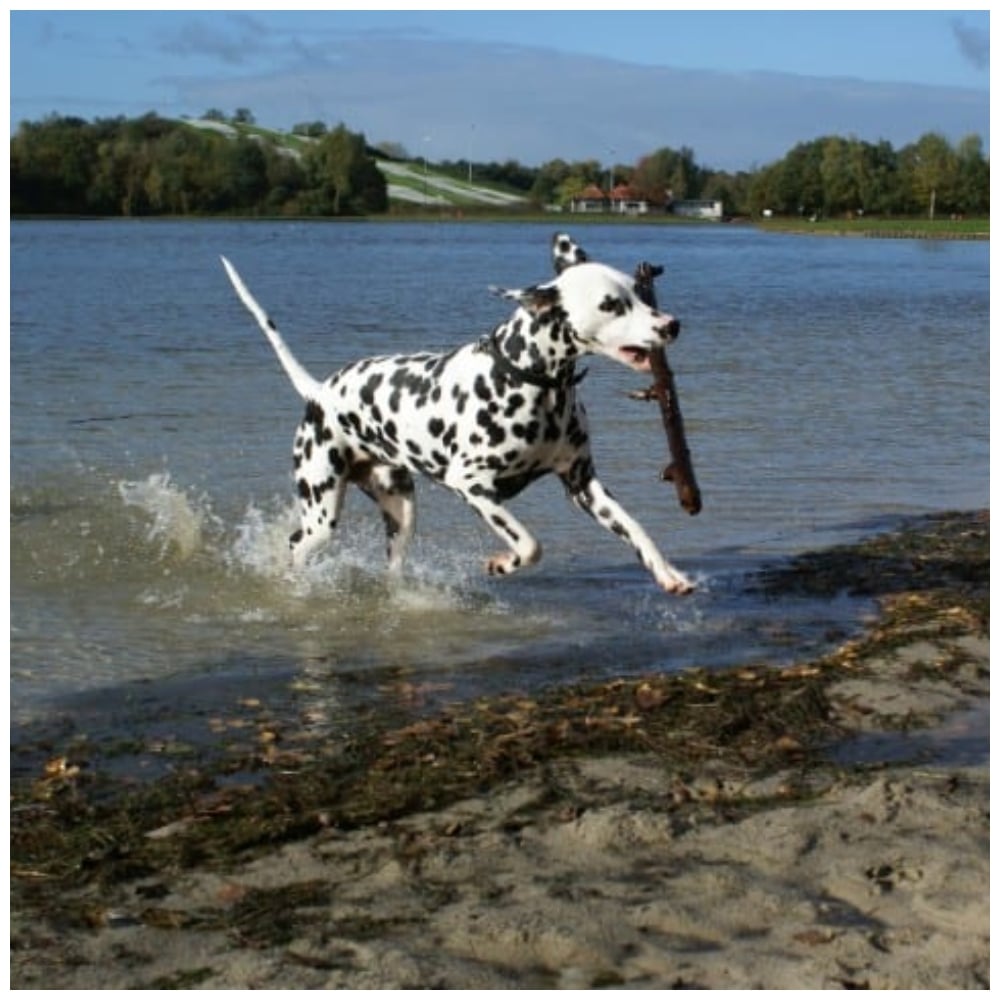 Since then, owners of Dalmatians have come to learn that this breed suffers from hearing loss, which makes them very hard to command. This can lead to a very headstrong dog that does not listen to its owner.
Australian Shepherd
Whoever named this breed got it a whole continent wrong. 'Aussies' come from the United States and they are known for their very active nature.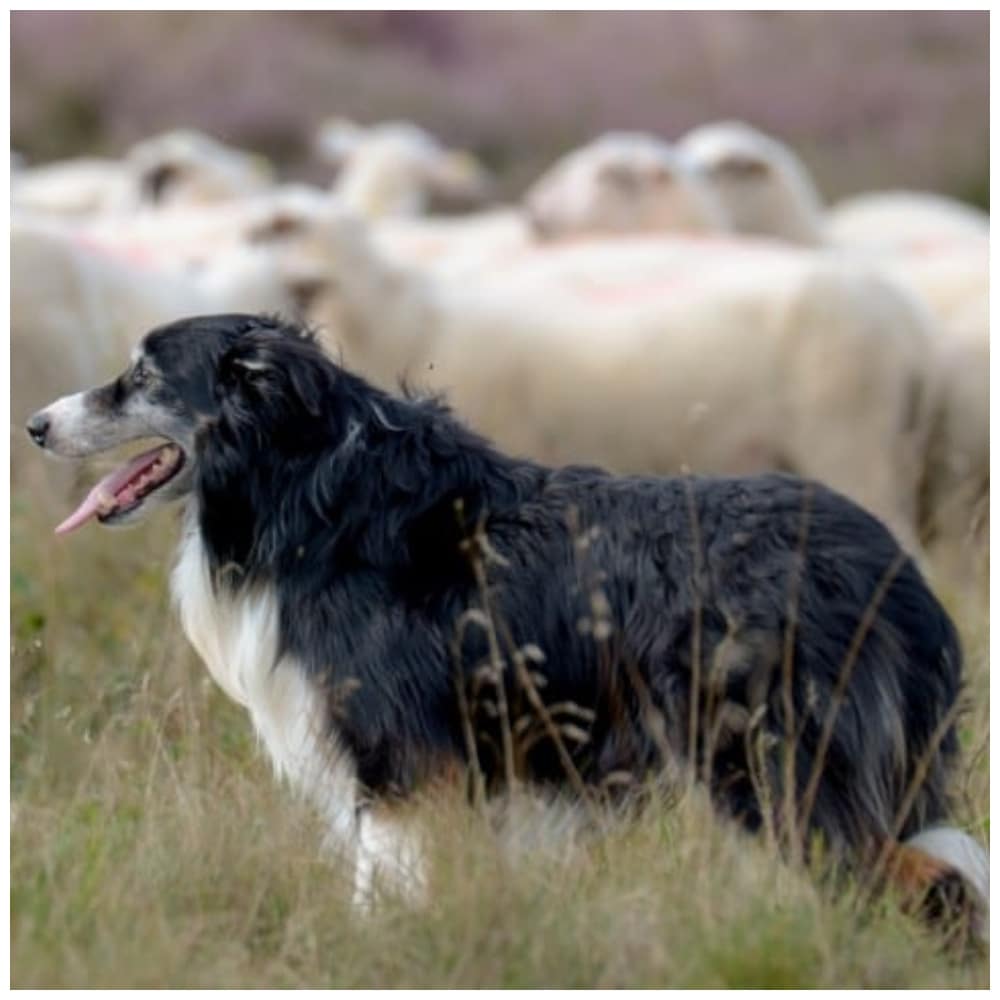 If they aren't exercised for more than half an hour each day they tend to chew. Nobody wants to come home to find that their favorite chair has been gnawed on.
Greyhound
Greyhounds belong to the sight hound family, and are known for their sleek appearance. The reason they are difficult pets is because they tend to jump out of their yards if the fences aren't high enough.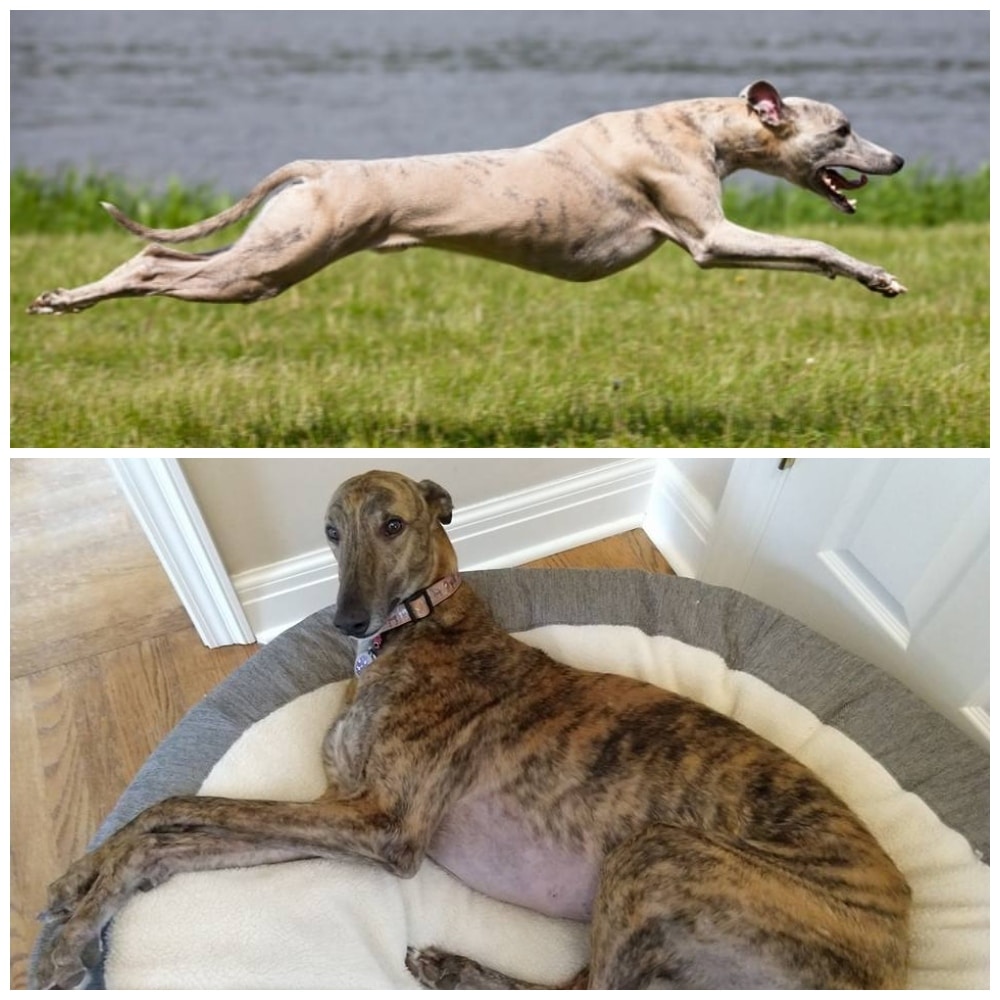 For some owners, that can mean investing in a new fence altogether or only letting their dog out with supervision.
Pit Bull
Pit Bulls get kind of a bad rap and as pets they can be slightly unpredictable. If you do decide to own one of these muscular dogs, then check the laws in your city or town.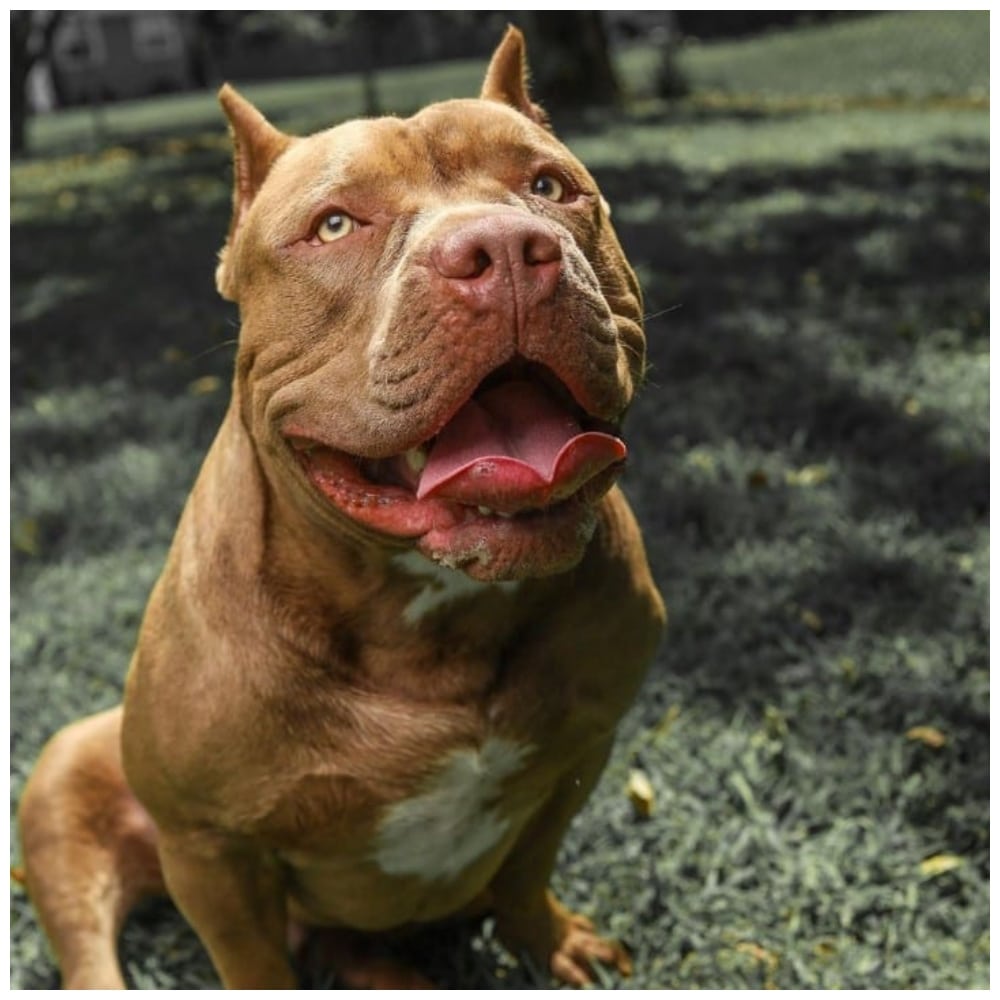 Some places do not allow people to own this breed for various reasons. In addition, pit bulls need a lot of exercise, and sometimes they are not welcome in dog parks by other owners.
German Shepherd
German Shepherds are often seen as working dogs, especially on K-9 units in police forces and as guard dogs.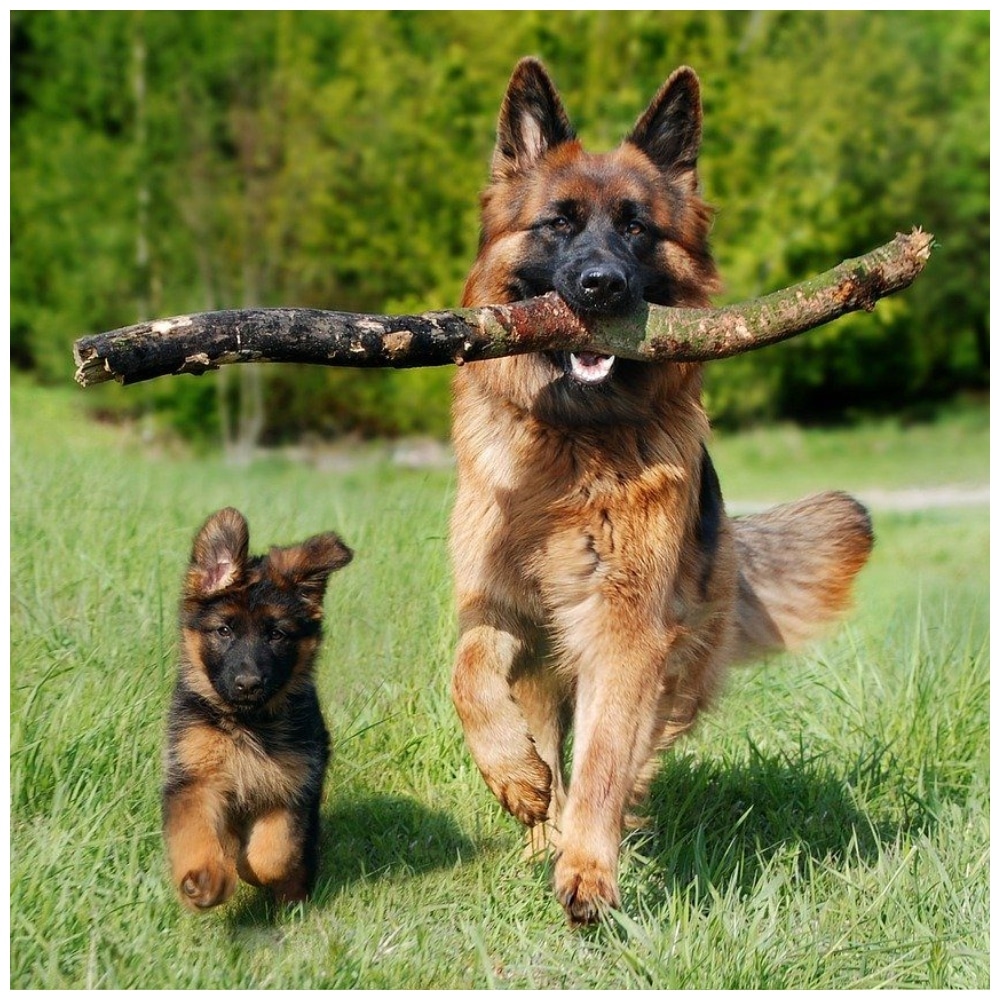 That's largely due to their intelligence, and if trained from a young age, they can be taught to do a number of tasks that some other breeds can't. Due to this, they tend not to make great pets, as they enjoy working more than being a family pet.
Doberman Pinscher
Doberman Pinschers fall into the guard dog category as well. While they adore their owners, if their owner is not around then they tend to go into guard dog mode.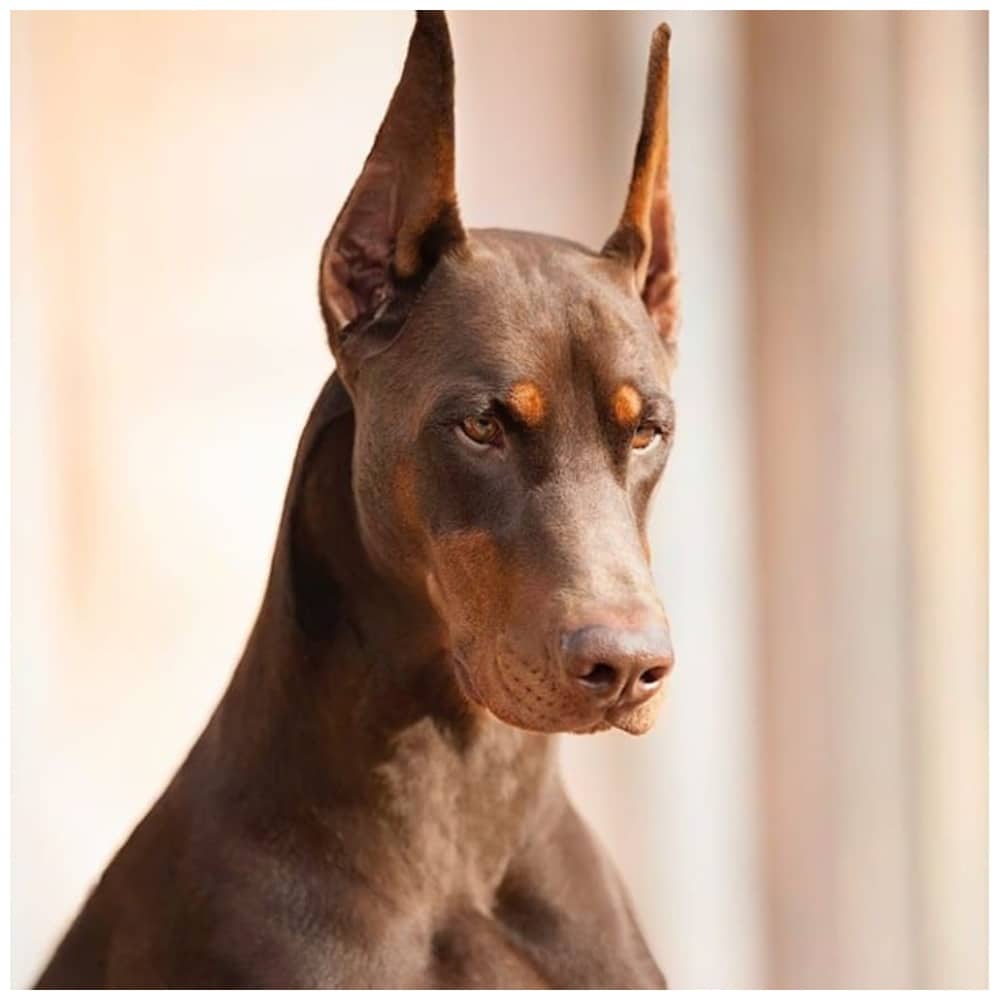 That can be difficult if guests are visiting, and the owner leaves the room for a minute. They also require a ton of exercise.
Dachshund
The Dachshund may be small, but is mighty. These little guys were used for hunting back in the day, and while many people think their small size makes them great family pets, think again.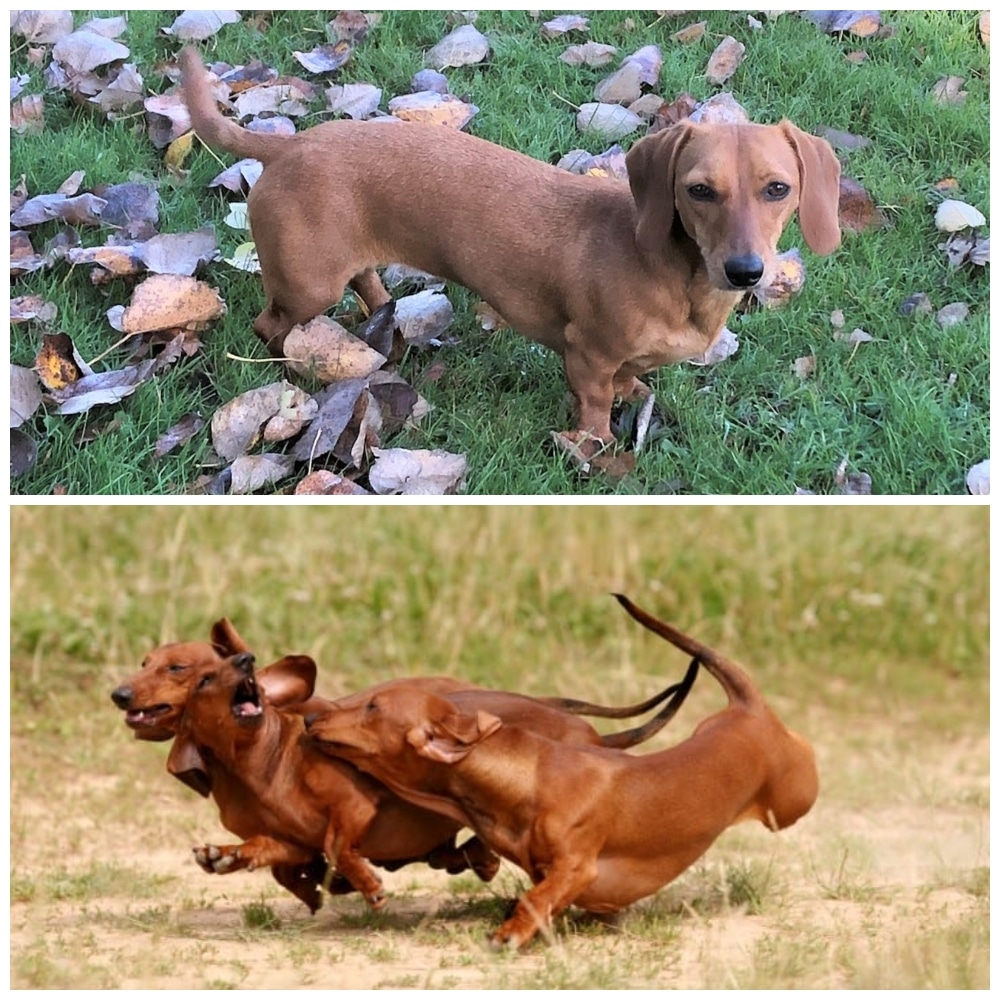 Dachshunds tend not to be fond of children, and don't enjoy being rough housed unless they are socialized from a puppy with children.
Afghan Hound
Afghan hounds are one of the most majestic breeds, and they definitely have the best hair. However, they are not true family dogs and require a lot of exercise and good kibble if they are going to maintain their sleek shape.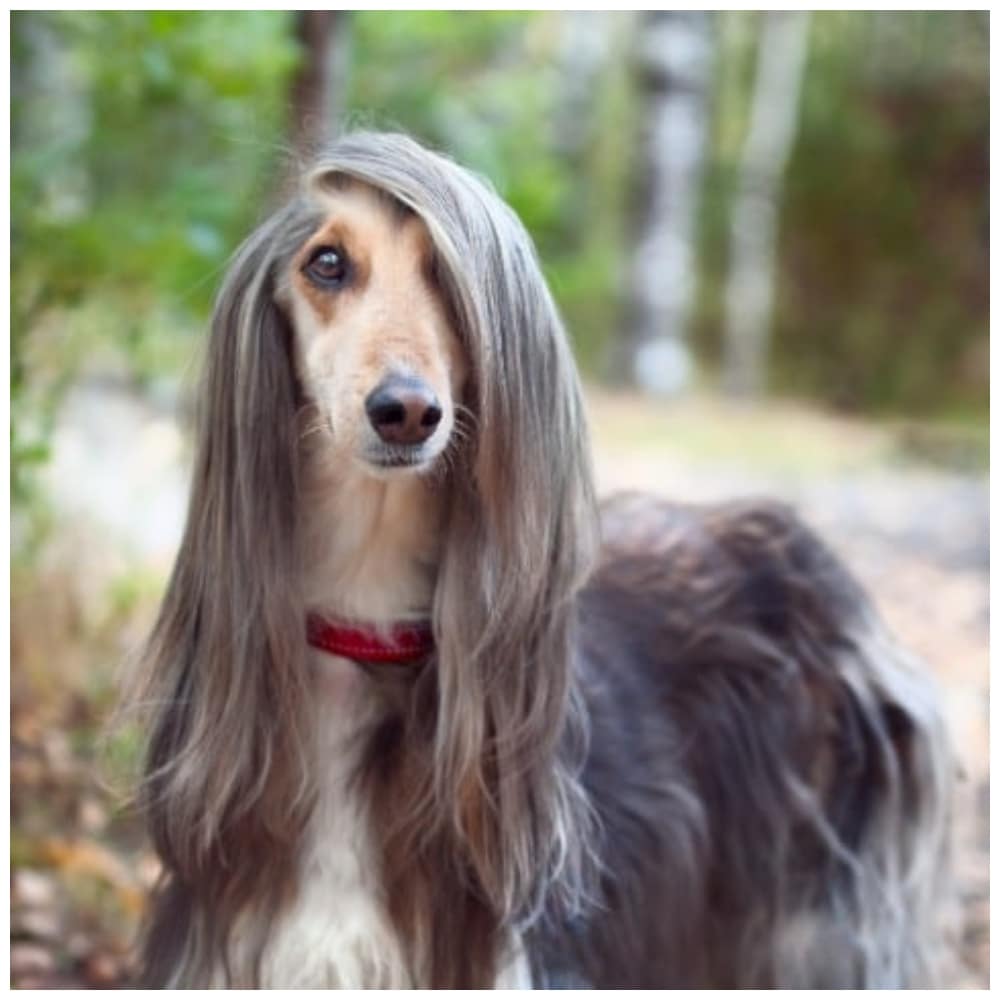 If you do want an Afghan as a family pet, it is best to have the puppy grow up with children.
Akita
The Akita originated from Japan, and is a very handsome breed. They tend to be very loyal to their owners, but do not do well around other pets as they are possessive.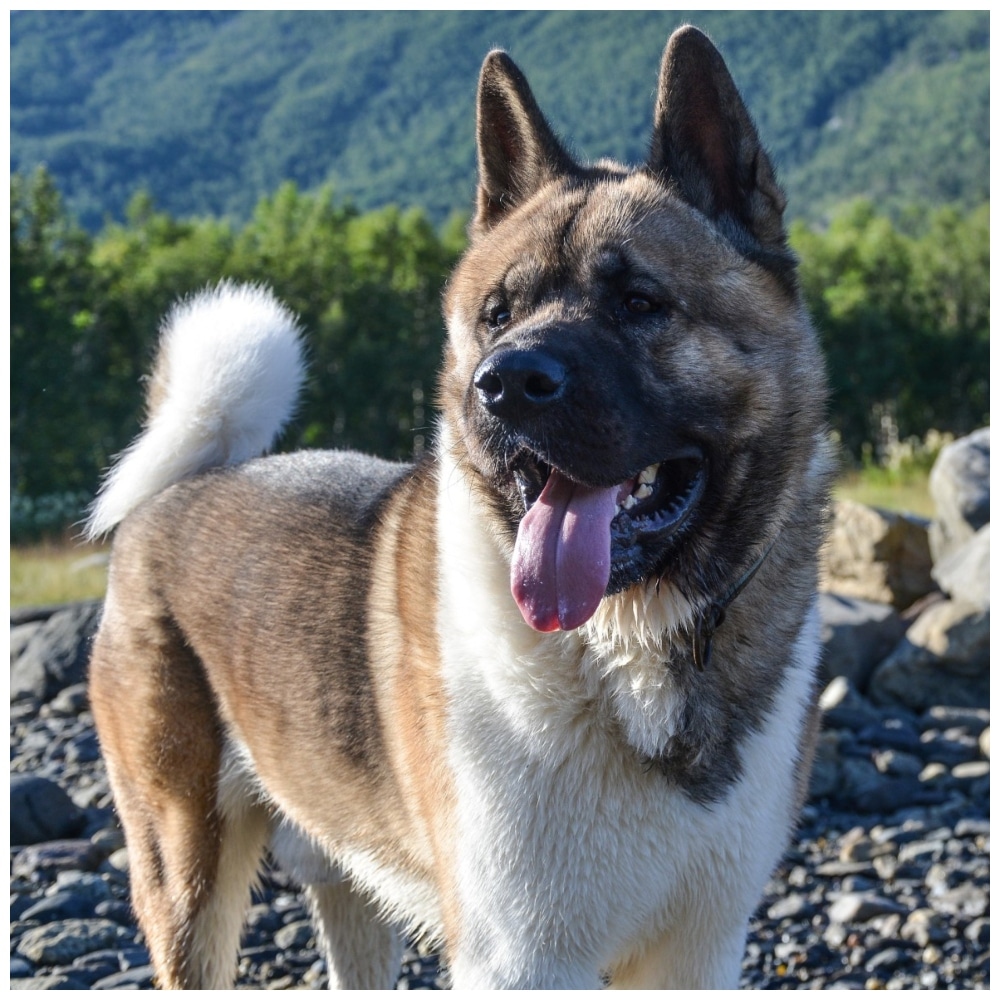 That possessiveness can turn into aggression, which makes an Akita a solo pet for whoever decides to own one.
Old English Sheepdog
These large dogs are known for their long shaggy hair, and their love of herding sheep. While they make great working dogs for farms, they aren't the best house pets.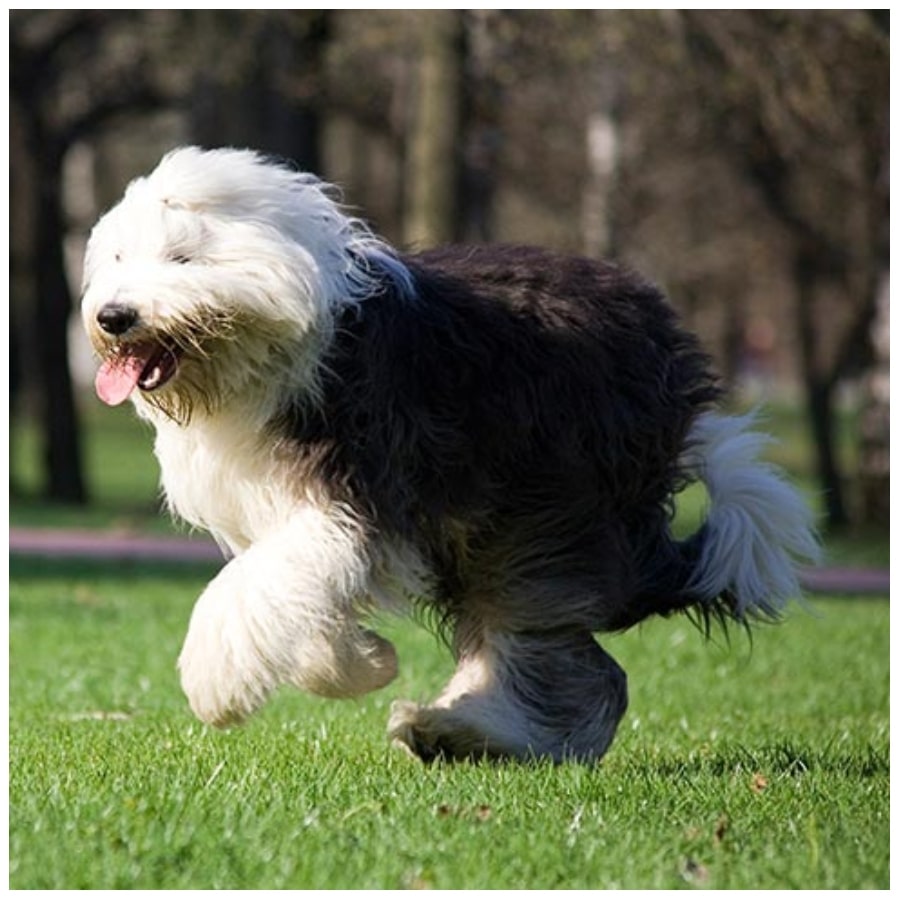 They need a ton of exercise, and if they aren't walked regularly they may get up to no good.
Saluki
As far as dog breeds go, salukis which originated in Egypt are one of the most beautiful. Their head shape shows that they are sighthounds, and their bodies are meant for running.
Personality wise, they are very aloof which may be off putting to an owner that wants a friendly dog.
Newfoundland
Newfoundlands, or 'newfies' as they are sometimes called are a breed that originated in Canada. They were used as working dogs, and were known for their swimming capabilities.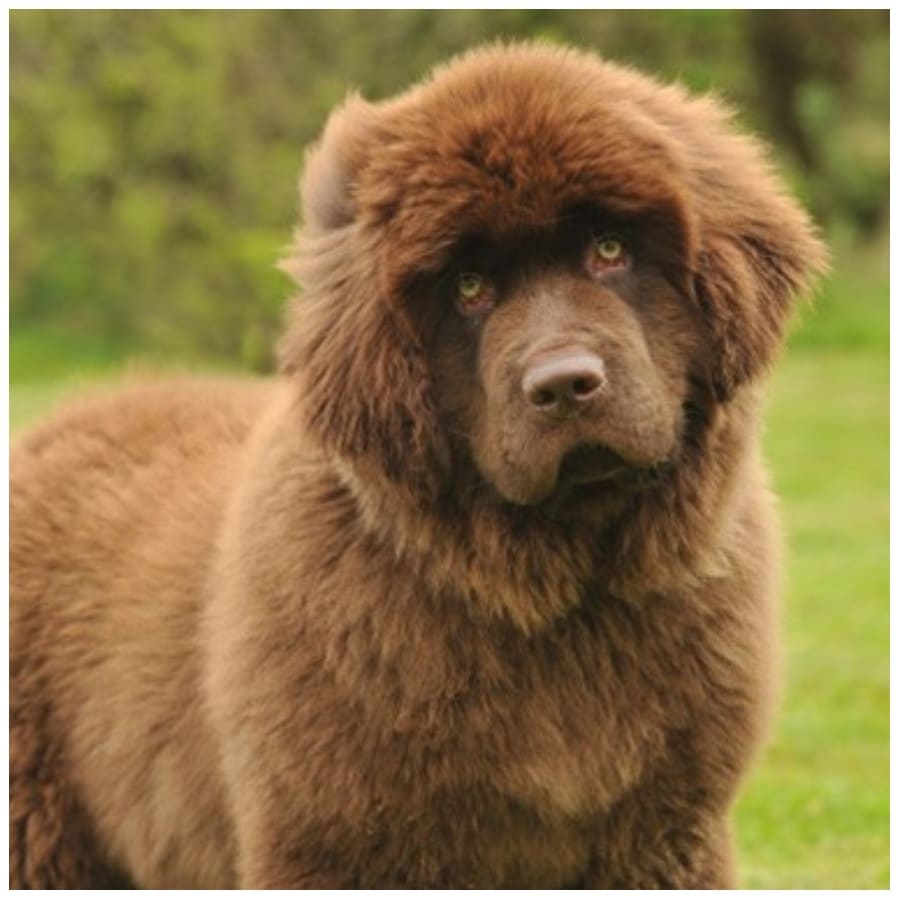 As a family pet, they tend to be good with children, but their size makes them poorly suited to apartment living.
Irish Wolfhound
The Irish Wolfhound is one of the biggest dogs in the world. In the past, they were a breed favored by nobility for their size and stately appearance.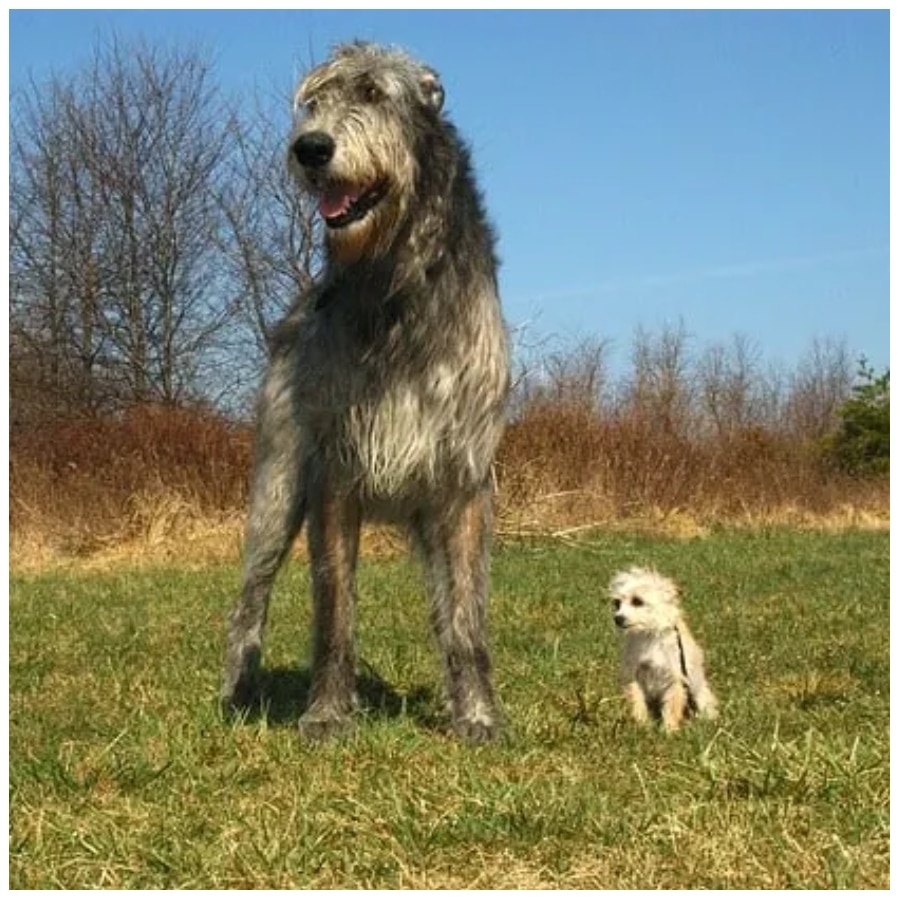 That is why they have been heavily featured in historic paintings. Nowadays, they still require a lot of land to run on.
Borzoi
The Borzoi hails from Russia, and is yet another member of the sighthound family. The breed was used to chase game through open spaces, and help hunters during the chase.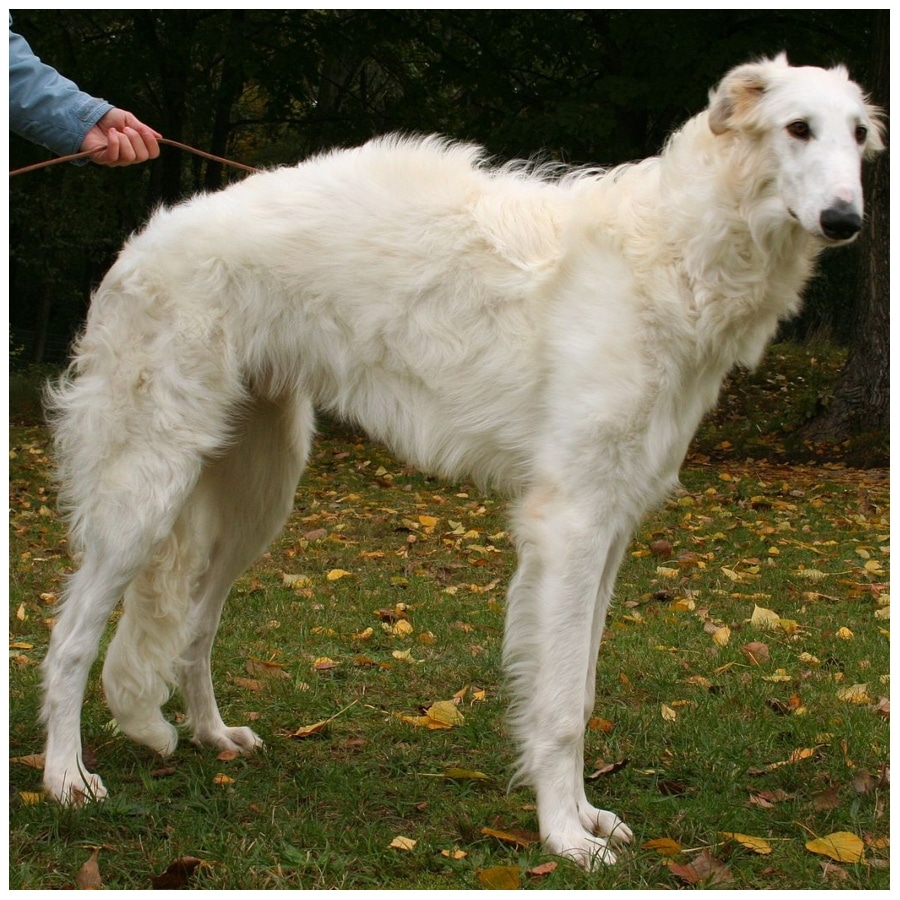 As a working dog, they tend to be quiet, but they do enjoy running around for hours which might be hard for someone with a busy lifestyle.